Since three out of four small businesses fail, my recommendation is to start a large business.
All joking aside, I help people create their dream businesses, whether you've got big dreams, or you need to build your confidence by taking small steps at first.
If you have: 
Worked your fingers to the bone trying to build a bigger audience
Endlessly worried about whether your business will start to make more money
Found you're up to your neck in blog posts, social media, and business tips but you're still feeling overwhelmed with the amount of things that you think you need to do to build a successful business
I understand because I've been there. 
I worked day and night for months on a launch which burned me out so badly that I was practically bed-bound for over 6 months. 

I wrote daily blog posts for a whole year that finally got me on to the first page of Google straight away, only for Google to update its algorithm and slash my hundreds of thousands of page views down to just a trickle

I've tried every tactic, business model and strategy under the sun, confusing my audience, changing my mind every 5 minutes and allowing myself to be completely blown around by the wind. 
Here's what we all really want deep down, and what I finally figured out how to achieve:
A business that I enjoy – one that I leap out of bed in the morning excited about because I am fulfilling my passion.
A work-life balance that gives me enough time at work to contribute to helping other people achieve something, time with my kids, my husband and my friends, time to focus on my health by staying active and eating well, time to relax and curl up in front of a roaring fire reading a good book.
A flexible business that allows me to go on vacation, doesn't tie me to endless meetings and commitments so I can work on my own terms
A business that gives me a level of income that allows me to do what I want in life without ever worrying about not having enough money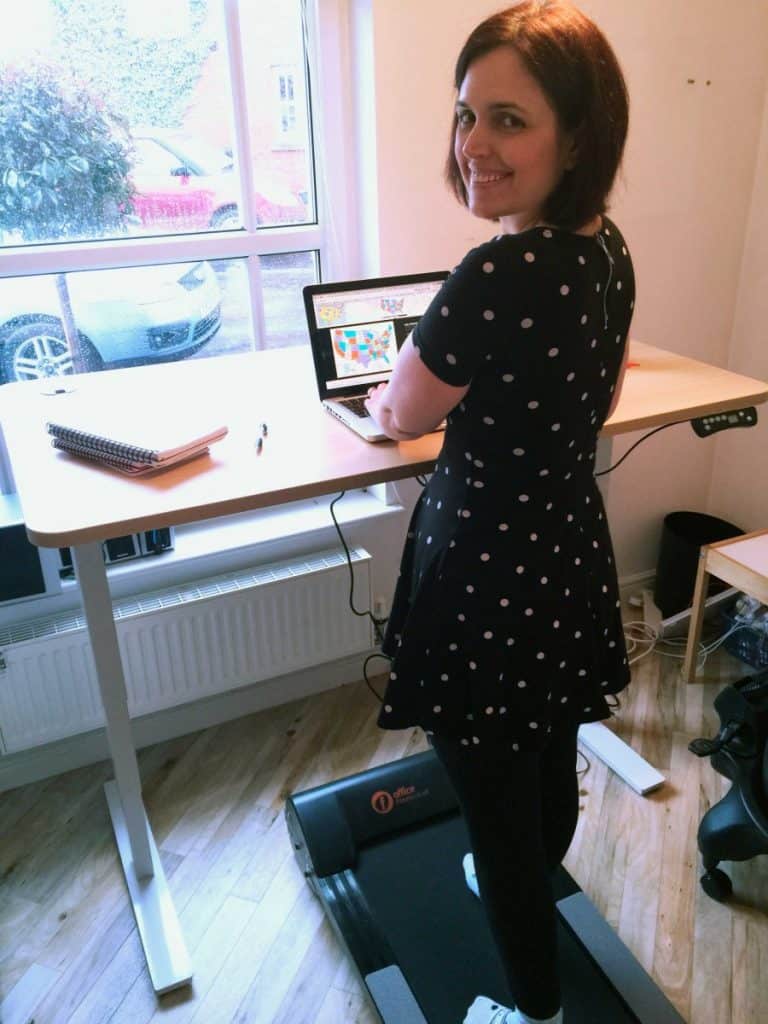 I'm Kath Kyle and I use unique techniques to help stressed-out bloggers, vloggers, authors, and speakers make more profit by actually working fewer hours and having more fun in their work and life by manifesting business success. 
I take a holistic approach to helping entrepreneurs to become more profitable.
All of our success comes directly from our own thoughts so getting your thoughts and beliefs in the right place is essential for success.
However, I also love the strategic and practical side of business too. I love to be productive, follow systems and processes, and strategies that I really enjoy implementing. I help you focus on increasing your productivity and profitability, adopt success rituals, get your sales system running smoothly, and create an irresistible offer.
When you start to see yourself as a successful business owner, that's when you will see your business really soar. I show you exactly how to do that even before you've worked a single day on your business.
I've run multiple successful businesses that have reached six-figures over the last 10 years and I've developed a proven Dream Business Framework for creating businesses that are wildly successful.
I am sharing my plug-and-play system with you so you can get excited watching as your business starts to really take off.
Here's a little bit more about me. I live in Wales, UK. I have 2 young kids, love the color scheme black and white, penguins, I am plant-based, health-obsessed and green smoothie addict, love camping, hiking, a good personal development book next to the campfire, weight training, sunny days on the beach, sunrises, beautiful scenery, time with my family and friends in nature can't be beaten.
I get to enjoy all of the fun things in life because I know how to build businesses that don't rely on me being present every second of every day.
I envision a world where there are more entrepreneurs doing what they love, having more fun.
My superpower is having a manifestation ritual that helps me continuously create my own reality.
I work less than 5 hours, 5 days a week and this makes me know that balance is truly achievable in life when you have a business.
Are you ready to take the next steps towards your dream business? Get started below.
How I Can Help You
Free Content
I share weekly videos on my YouTube channel, blog, and podcast on the topic of success manifestation. 
I share manifestation principles to help you manifest success in your life and business. 
Although my free content can be applied to any area of your life, I specifically choose to work mainly with business owners, aspiring entrepreneurs, those with side gigs, or those who work on commission based roles.
Dream Business Framework
I have a number of programs in my Dream Business Framework that walk you through the 7 stages of business mastery, from conception to mastery.
You can choose to purchase each individual program separately, or get access to my entire product suite in my Dream Business Mastery Membership.  
Click the link below to see my entire product range: 
https://www.kathkyle.com/products 
Check out the Dream Business Mastery Membership by clicking the link below: 
https://www.kathkyle.com/mastery 
Business Manifestation Club
Manifest the business of your dreams, step into a new reality & transform your destiny.
Join the Business Manifestation Club and watch your business transform before your very eyes.
Every month we focus on a new topic of business manifestation and create quantum leaps we didn't even know could be possible for us. 
For a limited time, you can join the club for FREE. 
Dream Business Coaching
I work with entrepreneurs to help them create manifest business success and build the business of their dreams. 
You can work with me 1-1 by choosing from several different packages. 
https://www.kathkyle.com/coaching 
Free Guide To Manifestation
If you want to get started manifesting success in any area of your life, I've created a free guide to help you get started using a process that I call creating Reverse Memories.  Enter your details below to get my free guide. 
MANIFESTING WITH REVERSE MEMORIES
Creating Reverse Memories Is The Best Way To Guarantee Your Desires Will Manifest In Reality. In this FREE guide, I walk you through exactly how to do it.
One of the most exciting things to happen to my business when I implemented this process is to double my revenue in my passive business in one month without taking any additional action towards it.