These must-have tools are the exact tools I used to build my business to 6 figures. I show you why you'll love them and some of them also happen to be free. Bonus!
After running online businesses for over 10 years, I have experimented with a lot of different tools.
Finding the right tools can be very time consuming so I want to show you exactly which tools I use myself and recommend.
I am also a keen cost-saver so these tools will often do just as good of a job as more expensive tools at a fraction of the price.
Please note, some of these links are affiliate links which means I receive a small payment from the company when you purchase.  This doesn't change the price you pay, and in fact it often means I have secured a discount rate that I can pass on to you.   Please understand that I only ever recommend tools that I actually use to run my own business.  Please only buy what you feel you need to run your business.
Most Recommended Tools
1) Image Creation: Stencil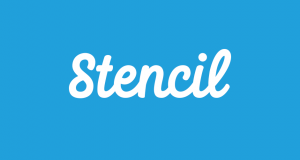 I can't' tell you how much I love this tool.  After struggling with other tools, this one makes image creation a breeze.  It takes a couple of minutes or less to create a professional-looking image as it is so easy to move elements around the screen.  Plus they have many awesome templates you can use or create your own.
What I love most of all about this tool, is the WordPress plugin that allows you to create images from within your WordPress dashboard.  This means every time you want to create a new pin for Pinterest or a marketing image, you can just tweak the image that is already there.  It is pretty amazing.
Click here to get started free. 
Most people recommend another very popular company because the commissions are so much better.  However, I moved away from this host as I had so many problems and I am not the only one.
After trying many different hosts, I finally came across Siteground and I have been very happy with them for years.
What I love about Siteground is that the prices are actually really low so it saved me a fortune when I moved as I have several very large websites and I was paying a lot of money for these on a different provider previously.
The best thing about Siteground is their customer support.  Now when I set up a new website on Siteground, I just add it to my existing hosting and ask support to set WordPress up for me.  They do it straight away which makes things so much easier for me.
They are always available in an emergency through live chat, email or phone and they always get any problems sorted out straight away.  They do backups so you don't have to worry about something happening to your website, and I love that they speak to you like a human, not a tech wiz, as a lot of hosting companies do.
Plus they offer free SSL certificates which are essential for all websites now, and most hosts still charge for these.  They set them up straight away for you with no questions asked.  I can't recommend them highly enough.
Click here to get started for just $3.95 per month
3) Podcast Hosting: PodBeam
I love this podcast hosting platform because it is one of the leading providers, and you can get started totally free.  You can upload up to 5 hours worth of podcasts to this provider and it will remain free indefinitely.  This is what I used myself to get started with Podcasts.
Click here to get started for FREE
I have tried so many different email service providers and I am sticking with Active Campaign for several reasons.
Active Campaign offer you as many advanced featured as you could possibly want, in fact I think they offer way more features than any other service I know of.
It is easy to get started with Active Campaign.  They make it easy to navigate and give you built in solutions with many different templates.
They charge a fraction of the price of some of the most popular email service providers out there.  That's one of the reasons why I'd never switch as I'd have to pay 3x the price for less features, and that just doesn't make sense.
When you get started, make sure you choose the 'light option'.  Most people don't even see the light option and they end up thinking Active Campaign is 3X as much as it should be.
Lite only means that you don't get options to score your leads.  For the purposes of a digital online business, we don't need any of those features, and we still get full advanced functionality with the lite package, so we're not losing out on anything.
They also migrate you over from your existing provider for free.  I have also found their customer services to be very helpful and knowledgable and they have really pulled out all the stops for me when I've been trying to do some very complicated things.
Click here to get started for $9 per month
5) Courses & Membership Hosting, Community, Shopping Cart & Business App: Mighty Networks

In the past I've used ClickFunnels, Shopify and a whole range of different shopping carts and online stores.  These services are all fine, but the problem is they don't come with any built-in forum or members area.  To get a members area, you often have to set up complicated plugins on your WordPress website, pay someone else to do it and then discover it still doesn't do what you want it to do.  Believe me, I've been there too many times to count.
I was so excited to discover Mighty Networks because they bring everything online business owners could need under one roof.  You bring together your members in a forum, they give you an app, you can host your courses and online training, you can host a membership, and you can accept payment and bundle your products together.
The best thing is that Mighty Networks is free and you get access to almost everything apart from the ability to put your courses on the platform.  That means you get a fully functioning app for free.
I wanted to avoid having a Facebook group for my paid courses and memberships as I just find Facebook far too distracting.  As someone who teaches productivity, this simply won't do.
I don't make any affiliate commission on my recommendation so you know that I am genuinely passionate about helping you to succeed with the best tools.
Click here to get started for free
6) Customer Helpdesk: Zen Desk
If you have a customer support assistant, it is so much easier to manage your customer support emails via a service like Zendesk.  This is the service I've been using for a few years now and it works well for us.
Click here to get started for $5 per month
7) Online Documents, Tools, Branded Email, Online Storage &Team Management System: G-Suite
I used to use a really complex mix of different solutions to give me what G-Suite now provides all under one roof, for a fraction of the price.
I used to use G-Suite for all of my documents that I would share with my team.  I had to manually give them all access to each document one by one.  Then I used dropbox to store all of my images and videos.  I set up a branded email address which I tried to share with my customer services assistant via Gmail but she was not able to log into that due to security.  I also had to set up a forward to the branded email from my host and I only had one branded email address.
Now I've moved everything over to G-Suite.  This is why I love it:
I have access to all of the Google tools which rival Microsoft's which means I could cancel my subscription to Microsoft.  If you run an online business, you really need all of your documents on the cloud so you can share them with team members and customers.  Having multiple versions of files on different hard drives is just not acceptable in this day and age.
I have set up numerous branded email addresses like support@kathkyle.com for all of my businesses that go to my same inbox.
I have set up my team members on G-Suite so I can easily share groups of documents and allow them to access certain email addresses without restriction
I synch all of the files to my desktop which then get backed up via Crashplan (see below) which means I never have to worry about losing my files
I can access all of my data on any computer
G-Suite is a fraction of the price of Dropbox
I can set up work areas where I put links to my most common documents in G-Suite which makes them much easier to find
I have more storage than I did with Dropbox Business and it is cheaper to upgrade if I need to
It is easier to share different access levels to your files.  I can make them read-only, or editable if I choose to.
Moving to G-Suite has been a gamechanger for me.
I also have 2 discount codes you can use to get 20% off your purchase.
G Suite Basic Plan Discount Code: F37EQUQ4V6Y3AU3
G Suite Business Plan Discount Code: A6KVMCYEE76FF3N
I am personally using the Basic Plan and feel like it has enough for my needs.  Also, be aware that when you sign up, you will get a free trial of the business plan, even if you just want the Basic plan.  So make sure you downgrade back to Basic plan.  I downgraded straight away.
Click here to get started with G-Suite for $6 per month
8) Task Management & Communication Tool: Trello
Ah my beloved Trello.  I pay nothing for this tool and yet it is one of the things I just couldn't run my business without.
It is a task and project management tool and it is absolutely fantastic for managing your to do list for multiple different projects.  You can easily add team members to Trello and can communicate on the different projects to keep everybody up to date.
A lot of people manage their tasks via email and it is such a waste of time and causes so much inbox clutter.  Trello lightens this load and keeps all information exactly where it should be within the assigned task.
I can't recommend this highly enough – especially as it is free.  I think there is a paid plan but so far I've found no need at all to upgrade.
Click here to get started with Trello for FREE
9) Payment Processor: Stripe or PayPal
As you are running an online business, you'll have to have a way for people to pay you. Stripe a great way to take credit card payments and it is usually linked up to a shopping cart to take payments for products.
PayPal is much easier to use as you can quickly create invoices or buttons that you can add to your website to take payment.
Both of these payment processors are free to use but they charge a fee which is usually around 2% of the purchase price per item.
I use both Stripe and PayPal and like to offer customers the option to use either if it is an option from within the shopping cart that I'm using.
Get started FREE with Stripe or PayPal
10) Landing Page Builders & Lead Box Creators: Thrive Themes
If you want a more professional website, you will need a page builder.  Also if you want the ability to create beautiful email opt-in forms on your blog and websites, you will need a Lead box creator.  The best solution I ever found for this was Thrive Themes who offer both of these solutions and they integrate beautifully with each other.
Not only do they provide these two solutions, but a whole range of different plugins to enhance the functionality of your website.
I love that once I have bought one license to Thrive, that I get 25 licenses which means I can continue to add these to future websites without paying more money.
They do also offer Themes, but I use Genesis for my themes.  See below.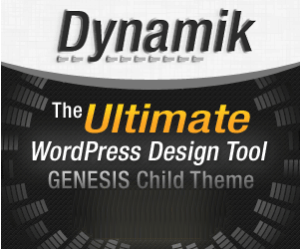 Genesis is one of the most robust and long-standing themes out there.  I've never had any problems with it and it just always works exactly as it should without any weird surprises. It creates a very professional looking theme with many options for customization.
Genesis is a framework. Once you've bought the Framework you have to buy a child theme to make it look the way you want it to. You need both the framework and a child theme.
There are many child themes available but I use Dynamik as it allows me to customize every single part of my website design.  I'm a bit of a control freak so this is very important to me!
Get the Genesis Theme Framework for $59.95
Get Dynamik Genesis Child Theme for $99 a year
12) Online Computer Backup: Crashplan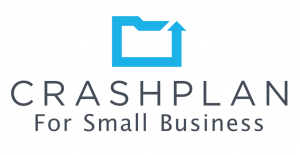 Everything you do on your computer should be backed up.  Although you will have most of your files backed up on G-Suite, it is still a wise idea to back up the contents of your computer which included the G-Suite, just in case.
I use crashplan as it runs in the background and doens't cause me any problems.
Click here to get Crashplan for $10 per month
13) Stock Images, Music, Graphics & Videos: Envato
I can't tell you how much I love this service.  I think the price is very low compared to some other well-known stock image providers.  Plus the added advantage is that you get unlimited downloads of all images, music, stock videos, graphics, fonts and templates.
I use this service for all of my websites and am so happy to have found it.
The other amazing thing about this service is they give you a WordPress plugin which enables you to upload the images straight to WordPress so you don't even have to waste space on your own hard drive.  How cool is that? This saves me so much time, it's unbelievable.
I also love that there is a really wide selection of photos and other media available.  I've yet to find a topic that I can't find an image for.
I have got an incredible amount of value from this service, way more than I pay per month.  I recommend this to everyone and people can't believe everything you get for such a low price.
Click here to get Envato Elements for $19 per month
14) Pinterest Scheduler & Traffic Generator: Tailwind
If you want to grow your following and get a massive amount of traffic from Pinterest, the only option these days is Tailwind.
Tailwind is an approved Pinterest partner which means they'll never do anything to get your account in trouble like other services might.
Tailwind allows you to schedule all your pins in a few clicks of a button, which is an awesome time-saver.  It means you can set and forget your Pinterest marketing and watch the visitors roll in on autopilot.
The other great thing about Tailwind is Tribes.  Tribes allow you to share other people's content and they can share yours in return.  A big Pinterest strategy is to share other people's pins and you get rewarded for it with a wider reach for your own pins.
It is definitely my secret weapon and pretty much essential for all bloggers who want to still have a life.
Tailwind also has instagram functionality for an extra charge, but I only use Tailwind for Pinterest.
Click here to get started with Tailwind for $9.99 per month.

I pay for tech support each month as my website is the lifeblood of my business – without a working website, you have no business if you have an online business.
I have had far too many tech panics which often seem to happen at night on a Friday and the last thing you want to do is try and sort out the nightmare yourself.
My tech team are available 24/7 in an emergency and they have saved me so many times I can't even tell you.
Plus they help with many other tweaks and fixes along with way.
If you email me at support@kathkyle.com when you have signed up, I can get you a $10 reduction on your invoice for choosing to sign up using my link.
Click here to get started with WPEzi
I love this app for recording screen-cast videos both of my screen and also with the option of having a video of me in the corner. This makes it perfect for online tutorials or webinars.  There is a very low price for this app and you can even edit your videos afterward using their app and many other features that I haven't used yet.
Click here to get Screencast-o-matic for $15 a year
As an entrepreneur, there is no greater investment than into your own learning and self-development.  That's why I'm constantly reading books and listening to them when I have any downtime at all.  I listen to new books while I'm getting ready, in the bath, while driving, in the gym, tidying the kitchen and preparing meals.
This is the single best investment I ever made in my business.
I especially love reading on my kindle as I can highlight notes and then send them to myself to print out the highlights.  I can also read my book in the dark while my husband is still sleeping if I wake up early, which I often do.
I am also a member of Kindle Unlimited as there is actually a large number of business, and personal development books on there and I love that I can read as many books as I like for one price.
Get one month free of Kindle Unlimited by clicking here
Click here to get started on Audible and get your first book free
18) Join Affiliate Programs: Share-A-Sale
The best way to start making money from your blog is to share Affiliate products.  This is useful if you have yet to create your own product, or if there are complimentary resources that your audience will benefit from.  Another thing you can do is to allow other people to promote your own product.
ShareASale website allows you to both find affiliates to promote, and add your product so that other people can promote you.
ShareASale is part of Awin.  There is a joining one off fee of $5 that you get back with your first payout.
Click here to get started with a deposit of $5
Hopefully this resource page has given you some idea about what it takes to run an online business.  Of course, you won't need all of these services when you are just getting started, but pretty soon you'll want to make the investment so you can grow and reach more people.
Download This For Later
I have a free gift for you that will give you all the tools that I used to create a six-figure blog.
Click here to get your free passive income toolkit.
Click here to Pin this resource page for later