Although you do need a good strategy to reach 7 figures, what you really need is the mindset of a 7 figure business owner to really succeed.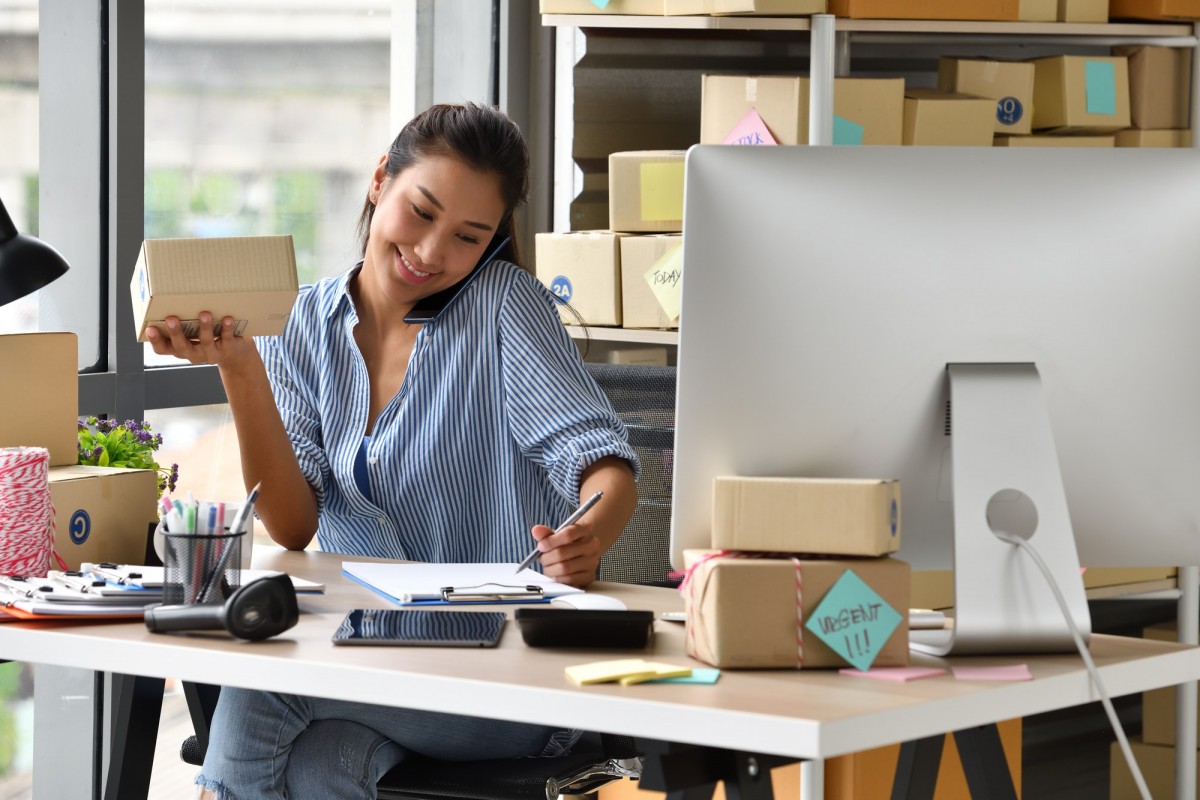 They say that you can hustle your way to 6 figures, but when it comes to 7 figures, what got you here won't get you there. 
When 6 figure business owners turn inwards and develop the mindset of a 7 figure business owner, they reach their goals faster than anyone could ever imagine. 
It's not always obvious what 7 figure business owners are doing differently to 6 figure business owners and that's because most of it is hidden away in the mind. 
8 Secret Steps To A 7 Figure Business Owner Mindset
Most of the long-time six-figure earners hold this particular belief that they already have what it takes to bring their businesses to the next level.
Spoiler Alert: They don't.
Thing is, scaling up a business doesn't always reciprocate in terms of profit.
You may resort to business expansion yet still remain stuck in the same 6 figure income.
Apparently, as many business analysts see it, there are far more things to do to get to that 7-figure status. And most of them involve steps as trivial as cultivating the right mindset and setting up a vision.
So today, I'd like to show you how exactly it is done and why each point contributes to your 7-figure profit dream.
This FREE goal planner will help you set the 3 ESSENTIAL GOALS that all successful business need, TRACK YOUR DAILY PROGRESS and PLAN YOUR IDEAL DAY, week, month, quarter and year.
1. Begin With A Vision
Now before you react that your current business already sprang up from a vision, let me share with you the inspiring story of how Amazon.com began.
In 1995, Jeff Bezos started Amazon as a website that only sells books online.
However, despite the initial vision he had of the startup, he still envisioned his company to be one that would take off and dominate the eCommerce industry for many years to come.
Thanks to this prevailing vision, Amazon is now considered as a multi-million dollar business.
Can you see where your vision would take you?
Don't stop dreaming even if you're already living the prosperity you once envisioned.
If you want to attain a 7-figure status, you don't sit still and watch your business grow.
It must be anchored with an ongoing vision. Never lose sight of it.
2. Do Your Research
You probably already have the tools necessary to know what makes your clients tick and which strategies to use to keep them.
However, in the changing business landscape, trends will come and go.
The knowledge that took you to 6-digit business income may no longer hold true and applicable to the current market outlook.
Hence, you should constantly beat your competitors to the latest trends and developments by staying updated.
Even if a competitor already pioneers a money-making idea, you can improve on it to give your business an edge.
Research, therefore, is necessary to sustain the business' income generation to up to 7-figures.
3. Embrace Positive Attitude Towards Growth
"What the mind can conceive, it can achieve," thus said Napoleon Hill.
This is especially true in business. You need to psych your mind into believing you can achieve everything you need to get that coveted 7-figure income.
Even the Harvard Business Review reiterates this by stating that a growth mindset is an essential quality an entrepreneur should have.
You should view growth not as a risk, but more as an opportunity to upgrade existing income.
Always develop an attitude that never shies from the future's uncertainty. After all, we'll never know what awaits us if we don't give it a chance.
Granted, upscaling and expansion are often scary. But with the right attitude, you can conquer this initial fear.
Take for example the case of Nokia's dying business.
Because they failed to keep up with the changing mobile playing field, they faced tremendous competition from the ones that embraced revolutionary ideas.
Nokia refused growth, and we all know now where it led itself.
Even if you're confident that your niche will last for more years, you'll need to have a positive growth attitude to reach a better income bracket that will cement your presence in the business industry.
4. Update Your Business Strategy
"Hustling" is what best defines the reason for your 6-figure earnings.
But this alone won't get you to the 7 figures anytime soon.
You need to plan that you intend to earn this amount at a specified timeframe, with equally specific goals and an updated business model.
Unlike hustling, the mindset of a 7-figure business owner should be one that leverages his resources and manpower to maximize and streamline business activities.
Also, you should incorporate into the strategy not only the internal aspects of the business but the wellbeing of your customers as well.
Today's businesses put an emphasis on client retention and market outreach. You may come up with an innovative approach to perform these tasks and more.
5. Act Upon Your 7-Figure Vision
A plan without an action is just a dream; hence you should never fail your strategy by not acting upon it to the dot.
For many business owners, execution is the most difficult part and rightly so.
This is because situations may arise that might force you to swerve from your actual plans. They come in the form of poor investment decisions and temporary emergencies.
But to become a 7-figure earning entrepreneur, you should know when to make adjustments and when to stay firm with your goals.
Otherwise, if you keep saying "yes" and commit mindlessly to everything, you'll find yourself still stuck in your 6-digit hustling business.
6. Revamp Your Systems
The path to a 7 figure business is paved by an efficient system.
Want to know why?
It's because it streamlines your business activities, making more room for your schedule for maximizing important routines.
For example, if you keep doing the same task, you can simply create a system that simplifies the process for everyone concerned.
As a result, it will minimize mistakes and reduce backlogs that hinder your business from upscaling and expanding.
Systems create efficiency, which in turn increases your team's productivity.
7. Invest In Your Team's Talents
A good 7-figure business system would be nothing without a team of highly-skilled individuals.
Even if you're hiring only a few employees, it pays to invest in exceptional manpower.
At first, it may cost you a lot to keep them in the team, but soon with consistently positive results, you'll realize that it is all worth it for your business.
For every successful entrepreneur, there is a staff of talented individuals who make things easy for the owner to reach a collective goal.
Don't hesitate to invest in their training as you'll soon find them indispensable for your business.
8. Set Yourself Up As An Authority
The secret to fast-tracking to a seven-figure income status is having the guts to position yourself among the pioneers and authorities in your niche.
If you've already achieved a six-figure income, this shouldn't be difficult.
All you have to do is be confident and capitalize on your market presence by communicating the right message to your client base, establishing a tagline, maintaining your business credibility, and seeking for social proof.
Through reviews and testimonials, you can easily establish authority in your niche that will set your business apart from the mediocre ones.
This translates to more income and eventually, a seven-figure earning status.
Bonus: You can use the right platform such as social media or the old school publications to solidify your position in the industry.
Next Steps
Now that you've got the tools you need to get your mind in the right place for success, now you might be looking for the right tools your online business needs for success? I have a free gift for you that will give you all the tools that I used to create a six-figure blog.
Click here to get your free passive income toolkit.
Conclusion
Indeed, what made you achieve the 6-figure business income isn't going to serve the same purposes for getting you at a 7-figure status.
Still, using the steps above, there's still hope that one day your business will soar higher and before you know it, you'll be rubbing elbows with industry leaders.
It may take time to materialize, but with sheer dedication and cultivation of a 7-figure business owner mindset, you can achieve what your mind has conceived.
Sources
Are you freaking out about your business right now? Let me help you. Stop the panic and refocus your business and mindset to suit the current climate with my
FREE 3-day e-course, MAP Keep Calm And Focus On Your Goals.
Please subscribe to my
YouTube
channel for strategies that help you make money from your blog and get more work done: Click
here
to subscribe.
Like My
Facebook
Page
here
.
Follow Me On
Pinterest
here
.
Follow Me On
Instagram
here
.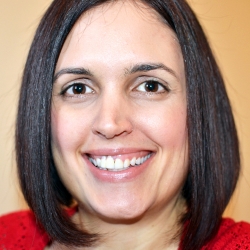 Latest posts by Kath Kyle
(see all)
Please follow and like my content: