Inspire yourself to create your dream business by creating a vision board for your business. Put it next to your desk while you work and make it happen.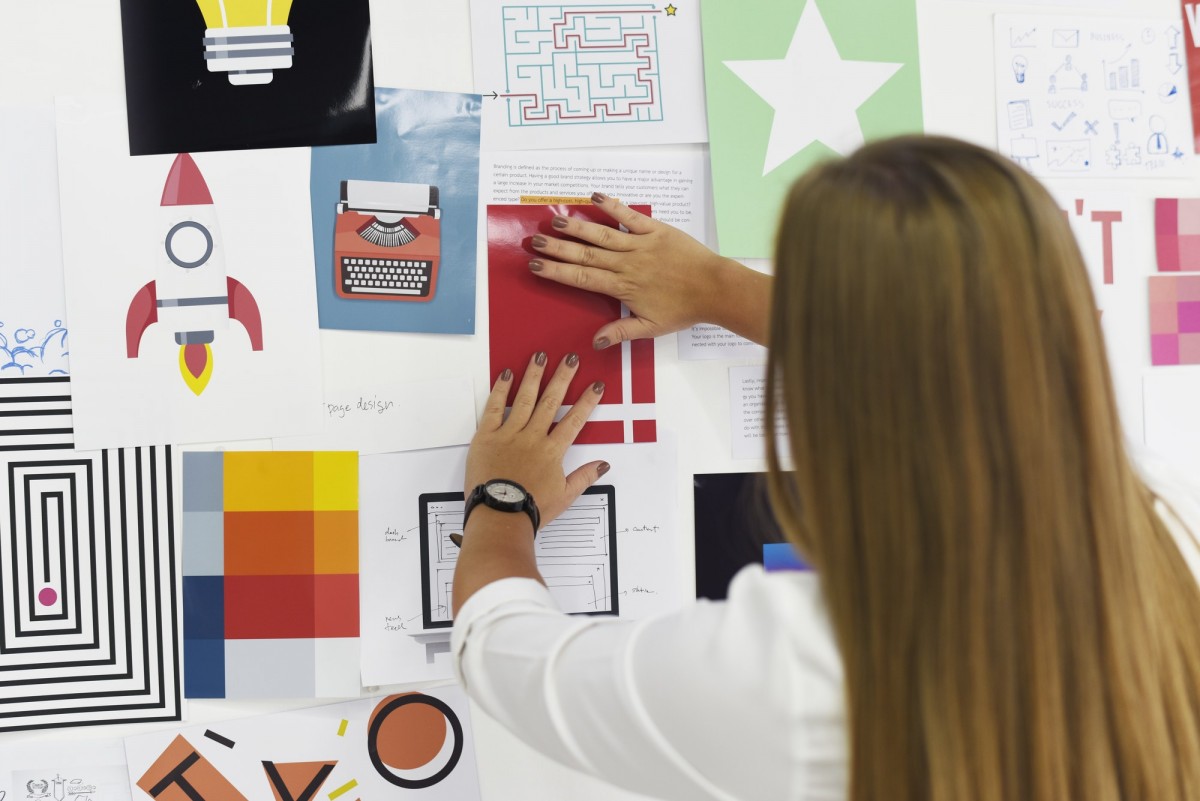 If you think you already have everything it takes to become successful in business yet still struggle for motivation, perhaps you've missed learning how to create an inspiring business vision board.
And why would that be essential?
Let me tell you a story.
Steve Harvey–yes, the one you might probably recall as the host who had made a hilarious mistake in announcing the Miss Universe winners–admits to making his own vision board.
"Everything I've ever gotten in life, I've written. My vision board is crazy. You wouldn't even believe it because I'm not even in the need business anymore. What's on my vision board now is astronomical and guess what I'm gonna get all of it," Steve says.
Now, what exactly makes a vision board similar to that of Steve Harvey's and how it actually works?
In today's blog, I'll talk about what a business vision board looks like, why it is effective for entrepreneurs, and how to create one that promises success.
What Is A Vision Board?
A vision board is a popular goal-setting tool that helps you visualize with relative specificity the things you want to achieve. It is the tangible representation of success as you have envisioned it from the time you started your business.
Literally, it is any board on which you post images that represent your goals for your business. By displaying these images on a single board, you'll have a sense of clarity and be able to maintain focus on what you want to attain.
Traditional vision boards are usually in the form of a corkboard or any flat surface where you can tack on photos, postcards, or any clippings that have a close resemblance to what you envision for your business.
Recently, there are digital versions of vision boards that let you conveniently post images and texts from your computer and smartphones.
Regardless of which form you prefer to have, both the traditional and digital versions of a vision board serve the same purposes for goal-setting practice, which I'll discuss more in the next sections.
Benefits Of A Vision Board
There are several benefits of a vision board that you can take advantage of if you're intent on realizing your goals for your business.
Here are some of them:
1. Vision Boards Train Your Brain To Focus On Your Goals.
This claim is actually backed by science.
In the visualization process, the mirror neurons and neural resonance are activated, which are responsible for rewiring our brain towards accessing ideas, solutions, and motivation.
Through a vision board, the visualization process gives selective attention that makes your brain filter out irrelevant information and focus on the important stuff.
By centralizing all your business goals in one vision board, you can get motivated enough to achieve them.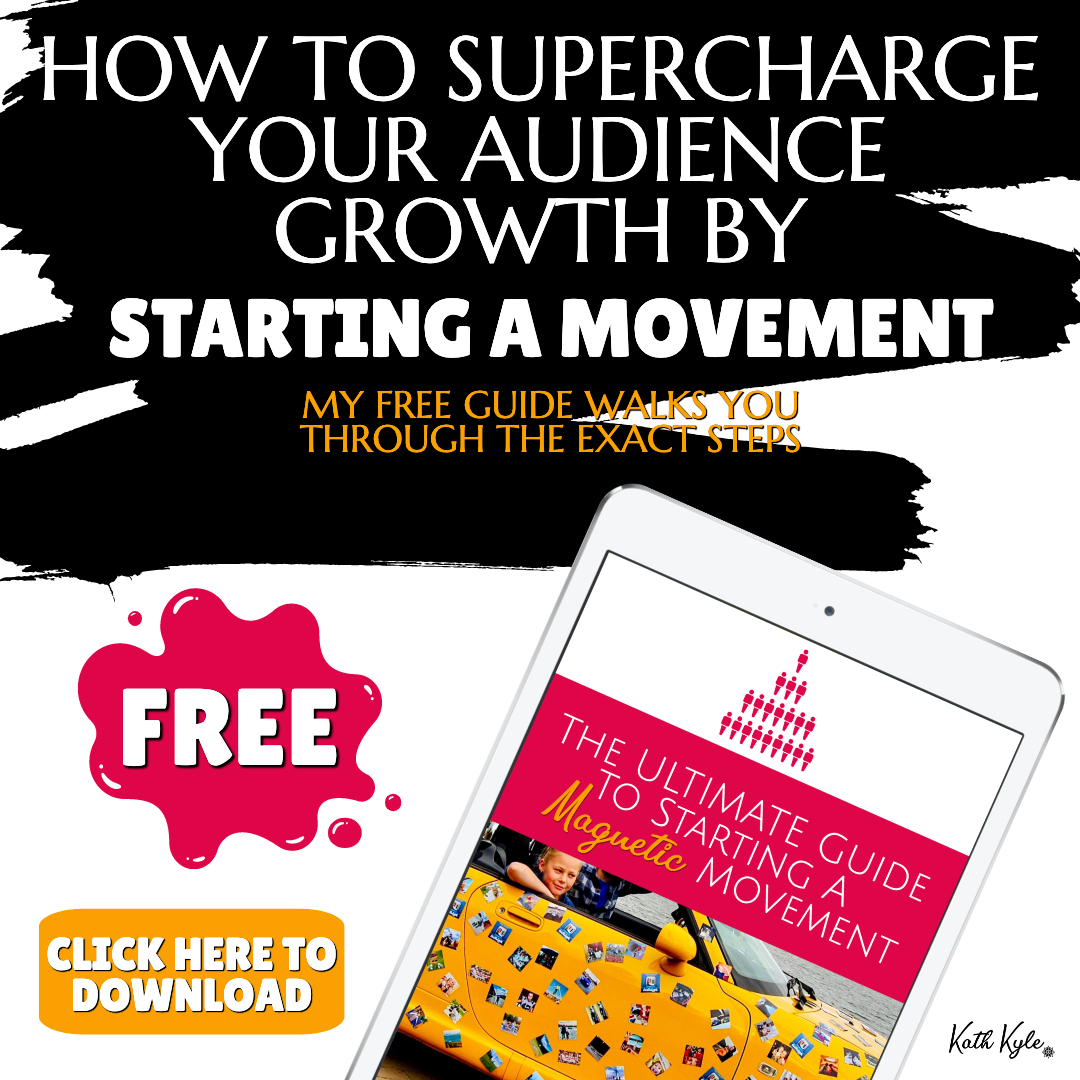 The subconscious mind is also activated when it sees the same image over and over again. It assumes that these things need to be part of your life and it will orchestrate opportunities to manifest them into your life.
2. Vision Boards Allow You To Get Creative.
A vision board is a fun way to get random stuff to seem relevant.
It is actually a collage of photos, texts, and whatnots that lets you organize your thoughts in a creative way.
By simply looking at your colorful vision board, you can detach yourself from the monotonous cycle of office work and instead inspire yourself to do more and stay positive about reaching your goals.
When you are creating a vision board, the creative part of the brain is activated and desires come flooding in. You will end up adding things to your vision board that you were not even aware that you wanted.
3. Vision Boards Can Help Reduce Stress and Eliminate Doubts.
A daily habit of visualization can increase your sense of familiarity with the things you hope for, which in turn eliminates your doubts, especially when confronted by challenges in the business.
Instead of feeling stressed, just a brief look at your vision board can help uplift your spirits and push you to soldier on instead of giving up your dreams.
How To Create An Inspiring Business Vision Board
To create an inspiring business vision board, you'll need a corkboard, a pinboard, or a magnetic board on which to display relevant images and items (yes, even trinkets that represent a particular goal such as a trip or a business expansion in a foreign country).
Once you've prepared your board, you can start pinning or gluing on it several photos, clippings, and even quotes that represent your goals. Don't worry, there's no one rule that dictates how you can arrange them, although it helps if you can organize them in such a way that will catch your attention as you pass by or glance at your board.
You can obtain relevant images from magazines (the old-school way) or by printing out photos from the internet. You may also add quotes from successful personalities and news clippings to envision future success.
Alternatively, you can write around the images you posted using a marker if you're using a whiteboard to add details of what you want to achieve. This will make your goals specific and easier to attain.
How To Make A Vision Board Online
To make a vision board online, you'll need an app that allows you to create collages such as Canva and Pinterest.
As for me, I find Canva to be a great place to create images and vision boards for free, whether on desktop PC or the mobile app. It offers pre-designed templates where you can simply add your preferred images acquired online or uploaded from your files.
If you want to do it freestyle, you can also start from scratch using the available tools such as the online image gallery, stickers, and text editor.
Then you save your work locally on your PC or mobile. You can even share it with your team so they, too, can see the vision board and get a collective aspiration to achieve the things you've posted on it.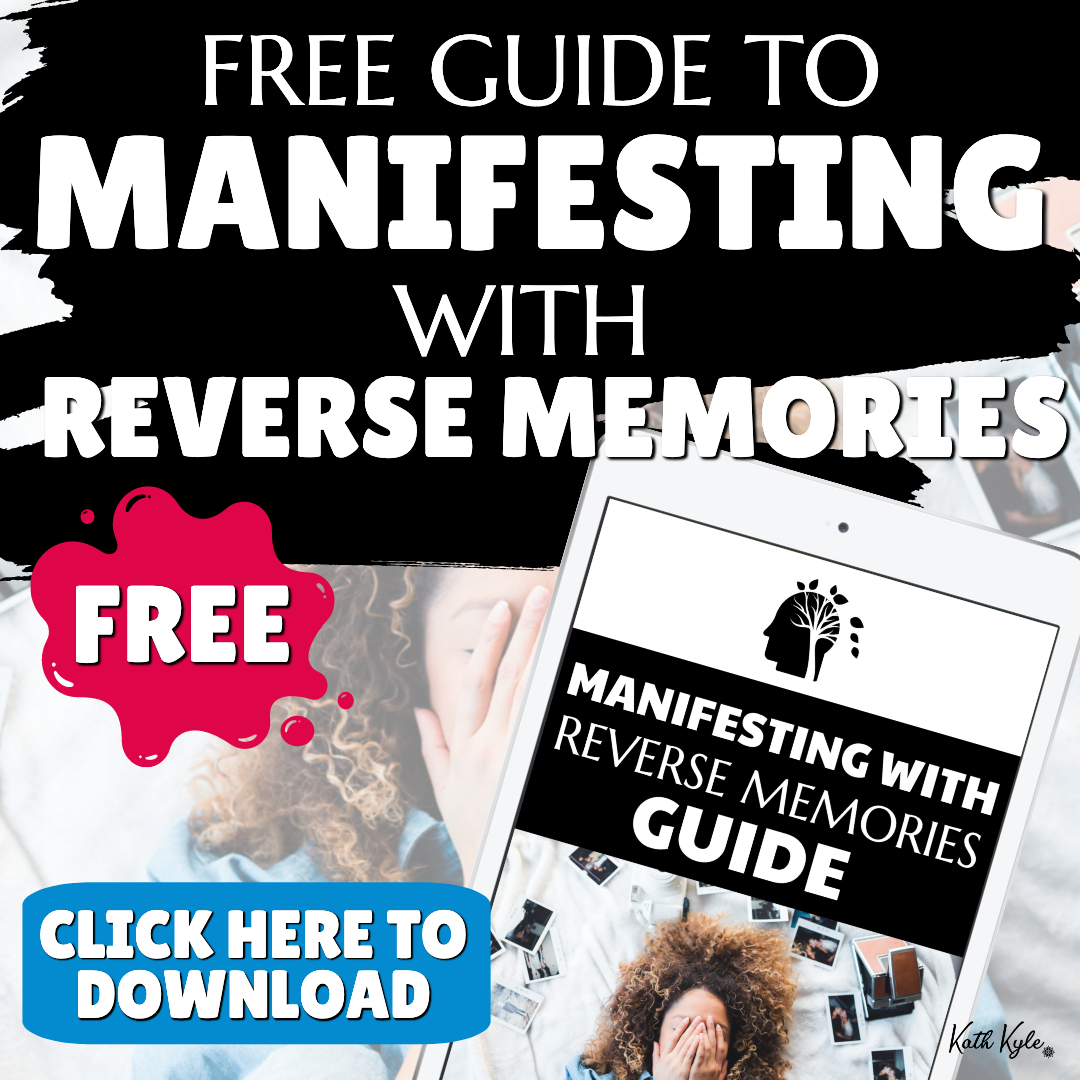 Things To Put On A Business Vision Board
There are a few things that you can put on a business vision board that will make it effective in your goal-setting practice.
All you need to do is find relevant images, clippings, and small items that can help you visualize your goals for your business.
Here are some ideas to get you started:
Your short-term goals (increased monthly sales, a new set of clients, etc.)
Your long-term goals (business expansion, new acquisitions, etc.)
Things you want to invest in (cars, house, etc.)
Things you want to learn (leadership skills, new marketing techniques, etc.)
Things you value (family, leisure, business growth, teamwork, etc.)
Things you want to experience
Affirmations
Quotes that resonate within you
Business Vision Board Examples
Still unsure about how to start your own business vision board?
Here is an example of a vision board that I just created for myself.
My vision board shows visions of me vlogging to millions, writing blog posts to millions, my book appearing in book stores and becoming a best seller, writing my goals and journaling my success every month, attracting thousands of happy and successful clients, creating the perfect office space, having more black and white themed photoshoots, to never stop celebrating life, and making a multi-million-dollar revenue each year.
I also added the words "Yes I am Certain" to remind me to always be faithful that my desires will be materialized, and the words "Thank you so much" to remind me to always be grateful for everything I already have.
I have also found you several examples from Pinterest that you can pattern yours from.
Take a look at these carefully laid-out vision boards that are ideal for business.
How To Host A Virtual Business Vision Board Party
Hosting a virtual business vision board party is an activity that is not only applicable for a New Year's tradition but is similarly suitable for the rest of the year.
Here, you're going to plan the party like you would any other social gatherings among a close circle of friends, but this time you'll probably want to share the virtual event with team members in your business or individuals who might be needing a little help in figuring out their own vision boards.
Or, you could host a virtual party that is sort of a workshop where you can charge a participation fee.
To host a virtual business vision board party, here are some steps to follow.
1. Prepare the online venue.
There are several video conferencing tools available online that you can use to gather your participants for the party.
Perhaps the most popular software these days is Zoom, which allows up to 100 participants at a given time. It offers a basic plan that is free of charge, while you can upgrade to a better plan for a minimal fee.
2. Lay down the event's agenda.
You can start the party with a little icebreaker, a get-to-know-you portion, and down to the visualization session and actual demonstration of how to make a business vision board.
You may require them to have their own tools ready before the party begins to make everything flow smoothly.
You could do a screen share and show them how to make a vision board using Canva.
3. Send out the party invites via e-mail and SMS.
Make sure they RSVP since you'll need to know how many participants you will be able to give a spot during the conference call.
Draft your invites as you would for an in-person event. Specify the requirements for the party, the exact time to "board" the video conference, and the pricing if you're going to charge a fee.
Next Steps
Now that you've got a list of everything you need to get your mind in the right place for success with your goals, you might be looking for the right tools to set your goals and actually achieve them? I have a free gift for you that you're going to love.  For a limited time, I am giving away the planner that I use to set goals for my six-figure blog.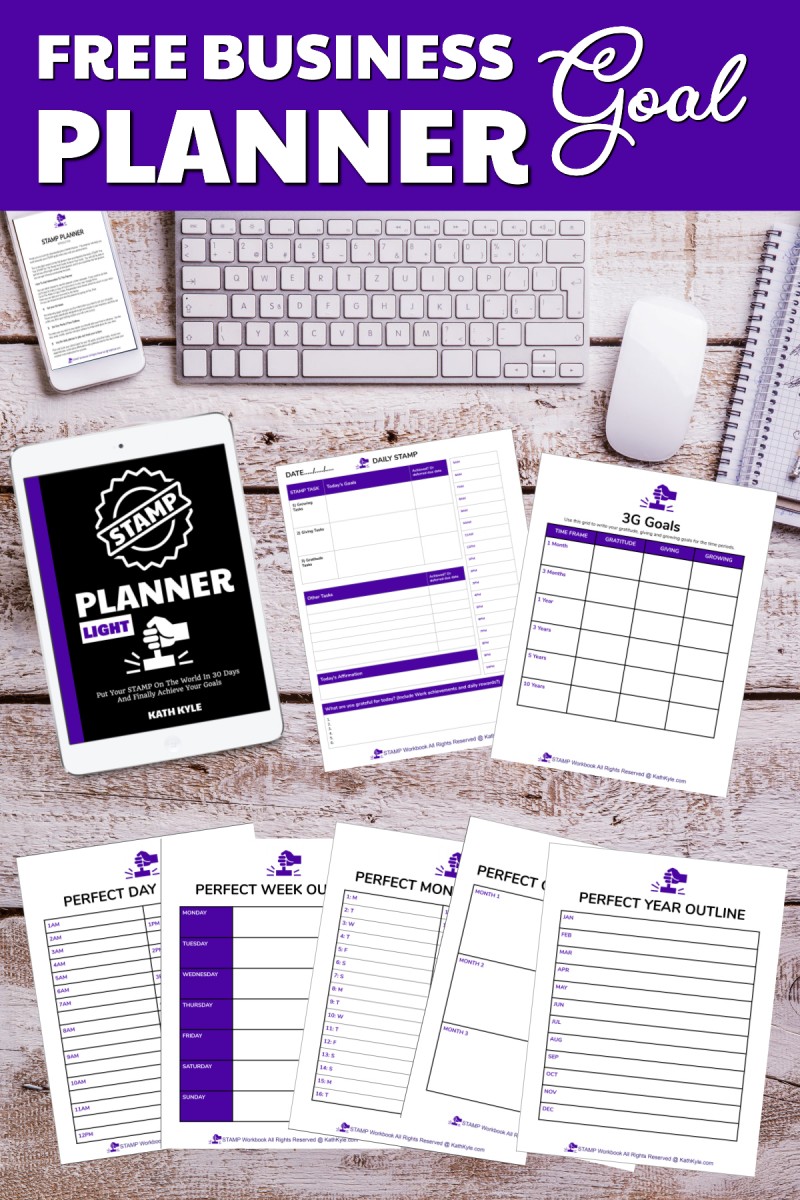 Click here to get your free business goal planner.
Conclusion
Indeed, it is an interesting experience to learn how to create an inspiring business vision board.
Along the process, you'll get to know more about yourself and the goals that you want to achieve as an entrepreneur.
Not only will it give you a nice visual for your workspace, but it will also motivate you to work harder and achieve the dreams you envisioned for your business.
Goal setting is a massive passion of mine, and I have many more posts and videos to help you reach your goals so stick around and see what else I can help you with by checking out the links below.
Sources
https://www.ncbi.nlm.nih.gov/pmc/articles/PMC2790676/
https://www.sciencedirect.com/science/article/pii/S0148296315004270
TAKE YOUR MANIFESTATION TO THE NEXT LEVEL
Products
✔️
MANIFEST YOUR PERFECT DAY COURSE
: Manifest the life of your dreams and live your perfect day every single day.
Click here for access.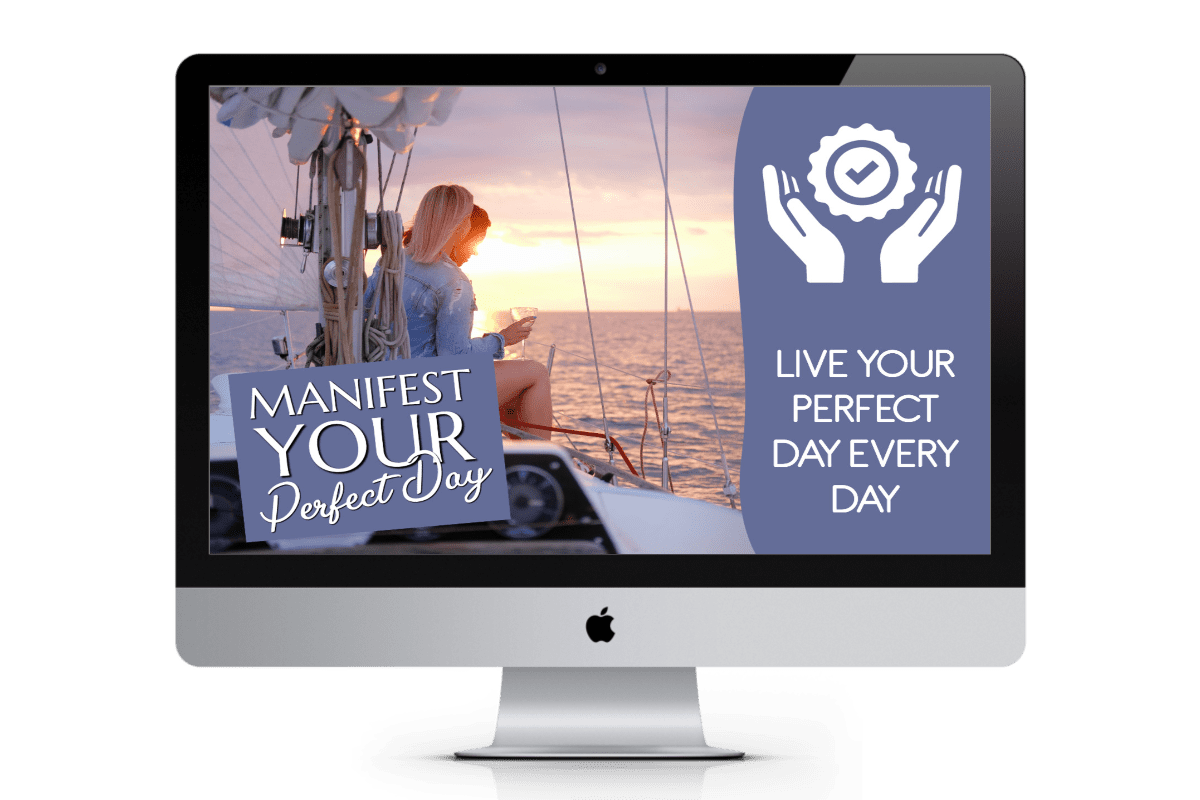 ✔️
BUSINESS MANIFESTATION CLUB
: Manifest a MASSIVE, engaged, and positive FOLLOWING, and MANIFEST the MONEY you desire using never-seen-before manifestation techniques that will transform your results in both your work and your life as a whole.
Get a FREE 7 day trial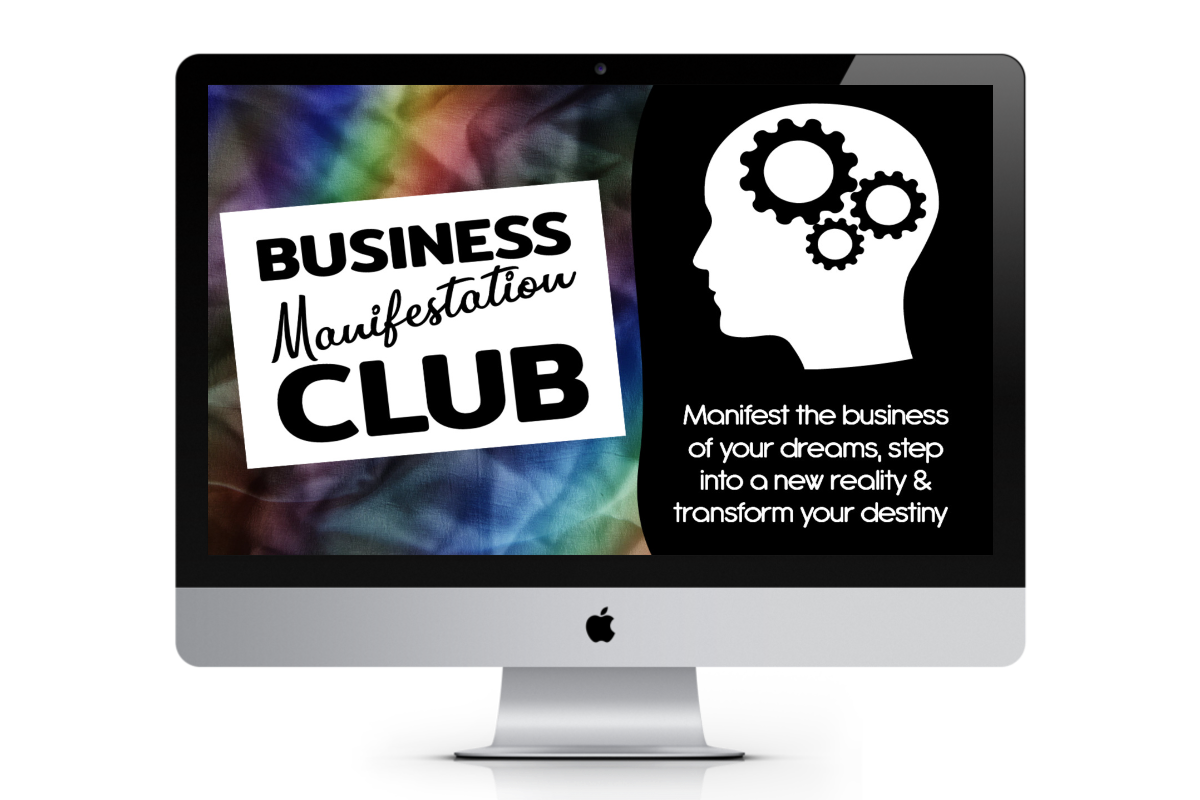 ✔️
DREAM BUSINESS MASTERY
: Get access to ALL of my current and future products. This is my entire system to take you from your current reality to business mastery.
Learn more by clicking here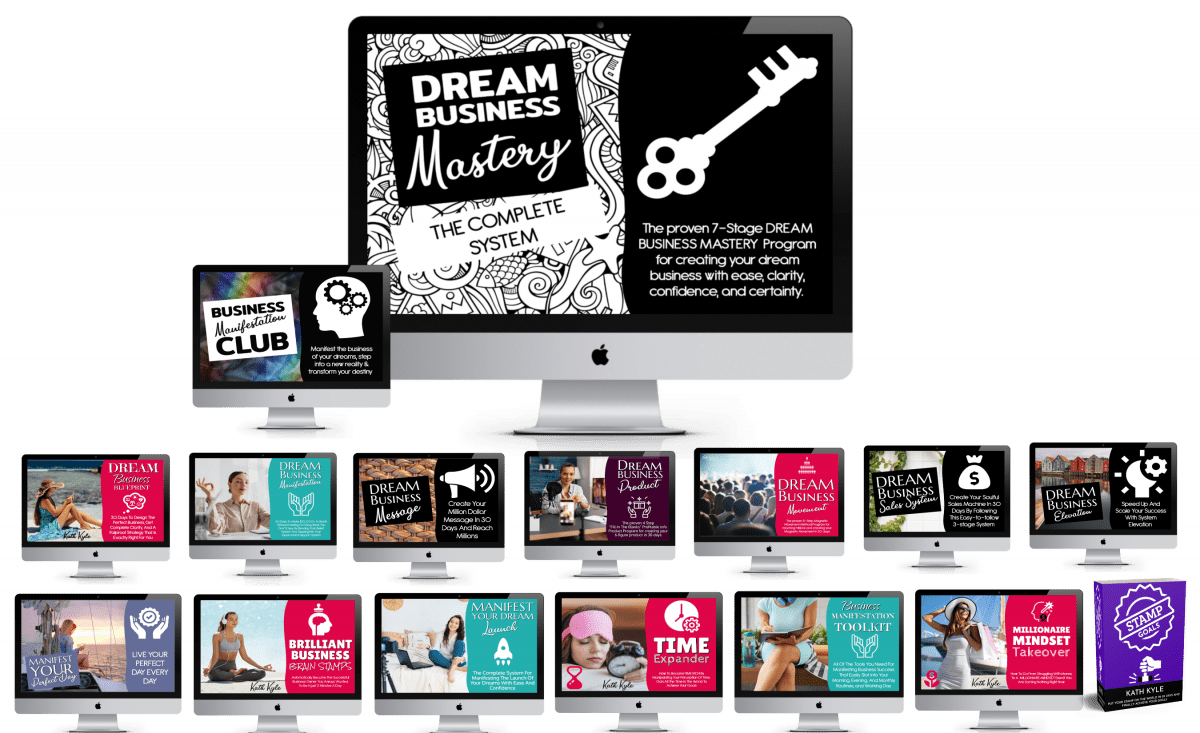 ✔️
STAMP GOALS BOOK
: Put Your STAMP On The World In 30 Days And Finally Achieve Your Goals.
Grab your copy by clicking here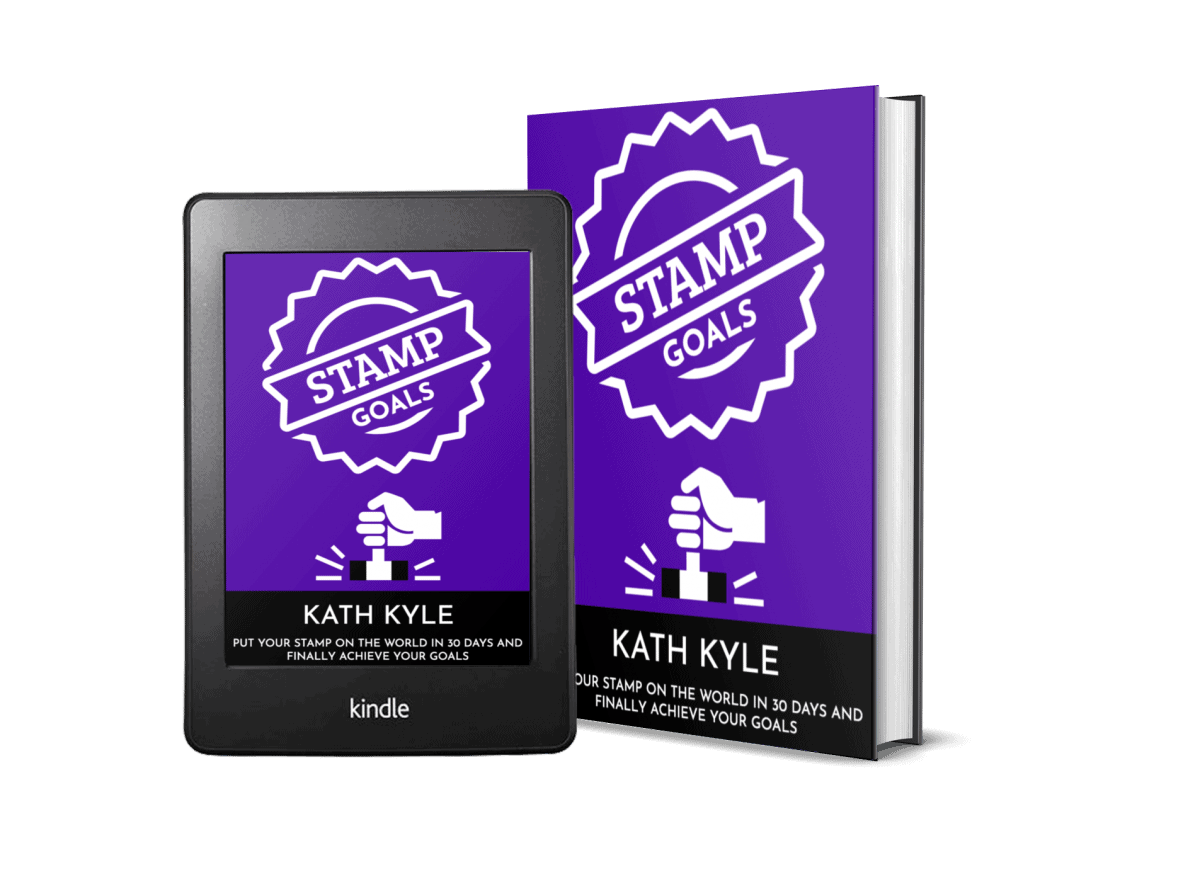 ✔️
ALL PRODUCTS
:
See all of my products and courses by clicking here.
Free Gifts
✔️
MANIFESTING WITH REVERSE MEMORIES GUIDE
: Creating Reverse Memories Is The Best Way To Guarantee Your Desires Will Manifest In Reality.
Click here for FREE access.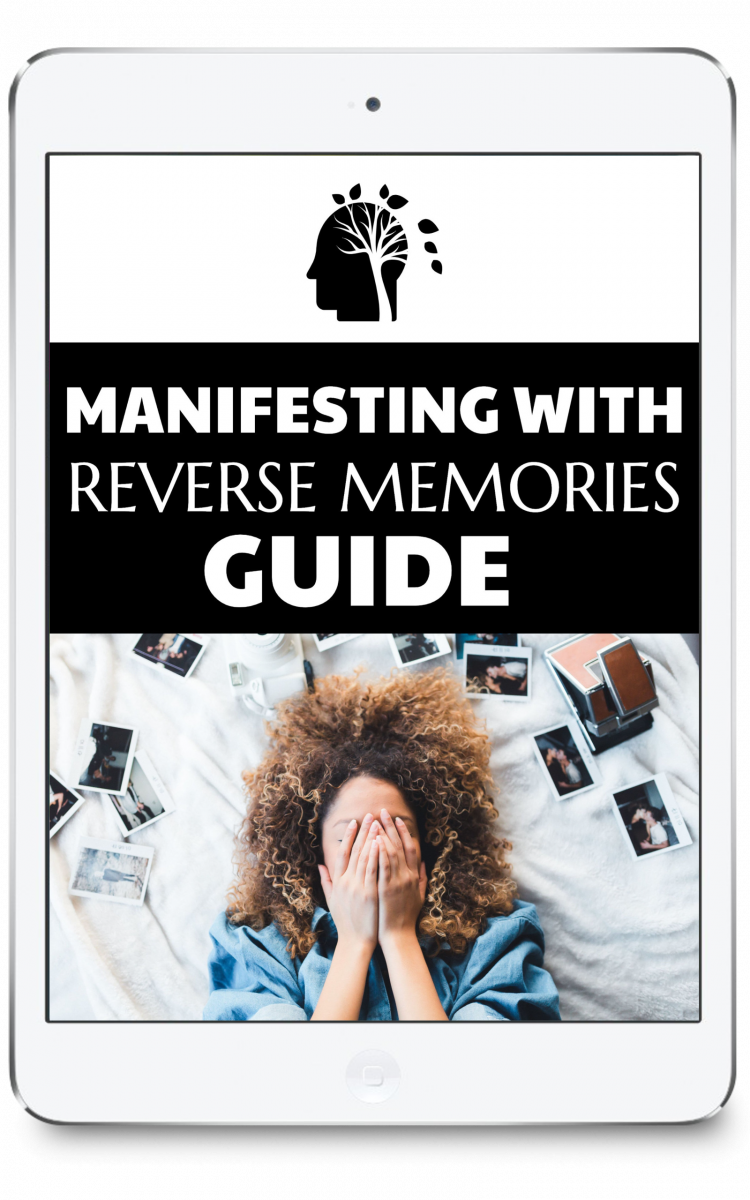 ✔️
10 MINUTE MANIFESTATION MEDITATION
: This powerful 10 minute manifestation meditation will reprogram your subconscious mind and is guaranteed to bring your manifestation into your physical reality.
Click here for FREE access.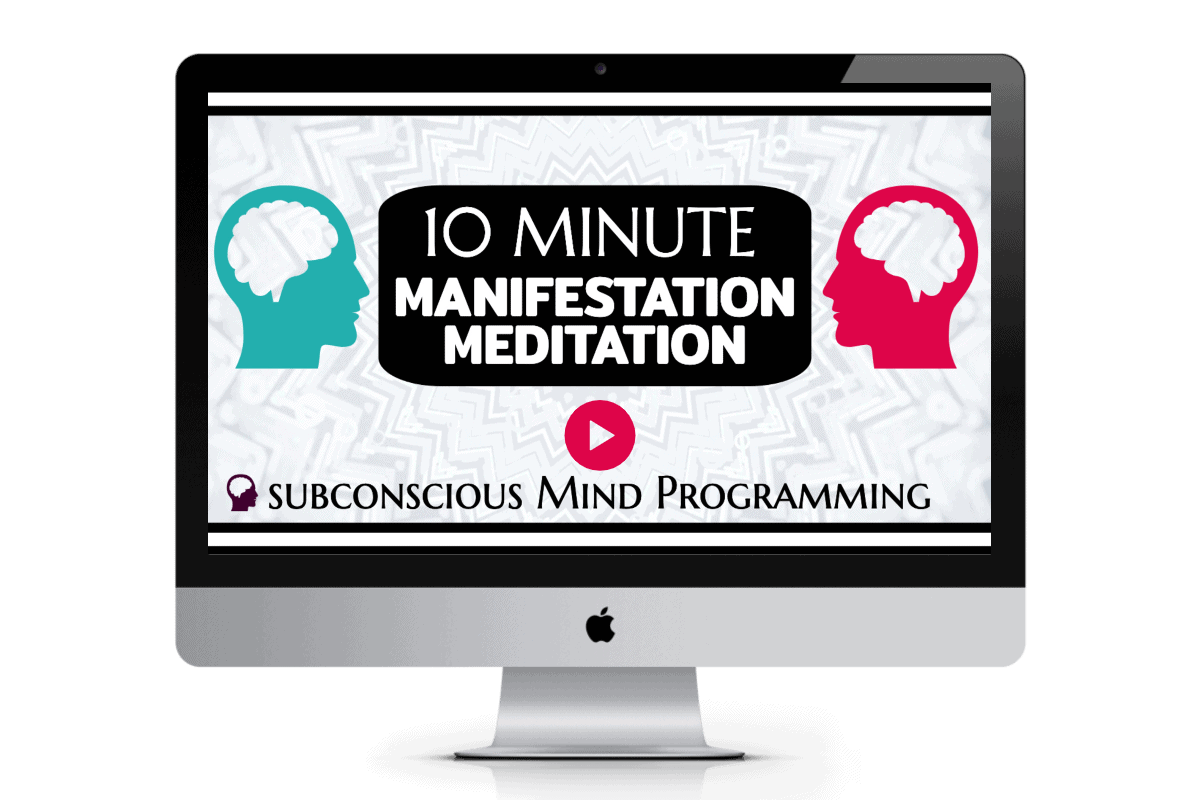 ✔️
MANIFESTATION MILESTONES BOARD PACK
: MANIFEST FAME, FORTUNE, and FOLLOWERS by creating a vision board and achievement board to manifest business milestones.
Click here for FREE access.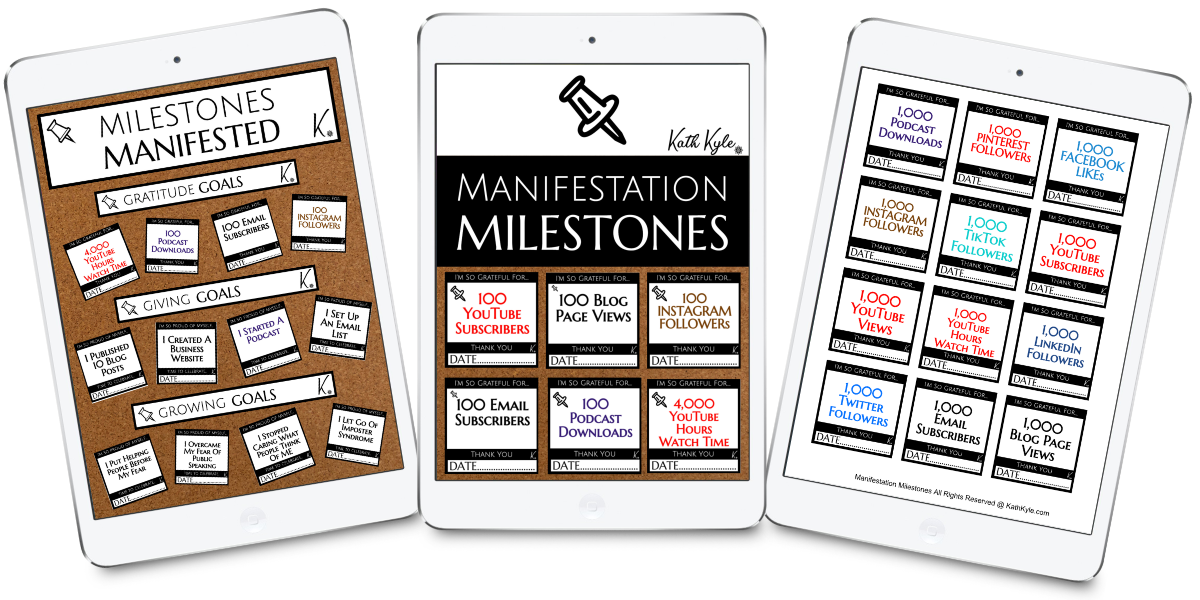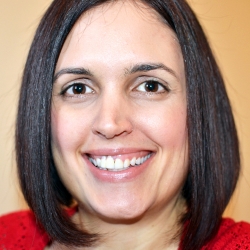 Latest posts by Kath Kyle
(see all)
Please follow and like my content: