Here's exactly how to be the main character in your life from a spiritual point of view, and why you're already the main character, you just don't know it.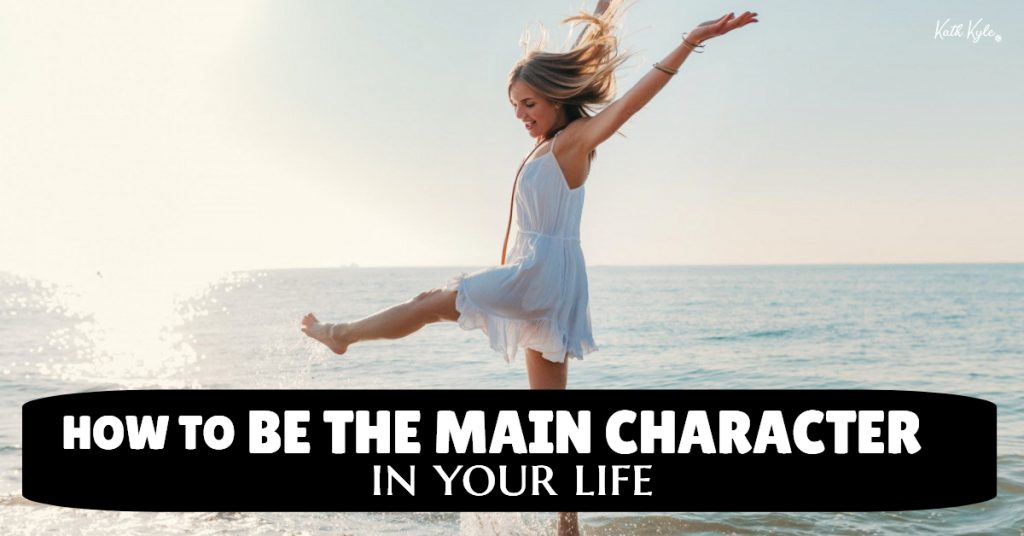 What Is Main Character Energy?
There is a lot of buzz around being the main character in your life which means that you stop wishing you had what other people had, and you focus on your own desires and wishes and immerse yourself totally in your own life.
Having main character energy has really blown up on social media where we can see people documenting themselves demonstrating "Main Character Energy" by romantacizing their lives and sharing it all for the world to see.
However, this seems to be a bit of a contraction, because if you are really being present and enjoying the moment, you wouldn't feel the need to document your entire life and share it with the world.
All of this sharing of romanticizing your life leads to even more comparisonitis and people feel bad about themselves because their own lives are not as good as those lives they see on social media. So all of this sharing of being the main character actually moves people further away from being the main character ironically enough.
What Does It Really Mean To Be The Main Character Of Your Life?
All of this talk about being the main character really got me thinking about things from a spiritual point of view, so I wanted to share the truth from a spiritual perspective about what it actually means to be the main character of your life.
Get ready because things are about to get really deep.
Here's the real truth about why you're already the main character of your existence.
1) Life Is Like A Movie
Understand that life is like a movie. You are both the director of the movie and the actor playing a human part. You are acting in a virtual movie. It feels very real as all movies are supposed to, but something about it doesn't feel quite believable. You feel like this can't be the ultimate truth.
2) You Are The Only One With Your Consciousness
You are the only main character because you are the only consciousness in your reality. Nobody else will ever have your consciousness or look at the world through your eyes, therefore you are always going to be the main character of your own reality.
3) Write Your Own Movie Script
Because you are the director as well as the actor, you wrote the script for your own life, although you don't remember writing the script because you are too immersed in playing your role to the fullest.
4) Immerse Yourself In The Performance
When an actor remembers that she is the director she doesn't perform as well. When the actor loses herself in the performance and forgets the director, she is truly in the present moment fully experiencing her role. The best actors forget they are even actors and immerse themselves fully in the act.
5) You Can Change The Script
The whole script for the movie and your life is already written. You as the actor just doesn't know the full script is already written until you get to the end of the movie which is the the play of life. Although the movie is already written, the director can choose to change the script at any time.
6) You Have Powerful Tools
You are the director of your own play, and your own life. You write your own movie and your own life using only your imagination. Your entire movie and your entire life develops from your own imagination.
How To Be The Main Character
Now that you know what it really means to be the main character of your life, how do you fully step into the role of an actor and be the main character of your life?
1) Know Your Role
Understand that you're here to experience being the main character so embrace the experience and cherish every moment
2) Embrace The Rollercoaster Of The Movie
Every main character in every movie has ups and downs, a range of emotions, struggles, and victories. All of these elements are essential for a good movie. Just remember when you're going through a hard time that this will pass. It has to because it has been designed this way. You have to have the hard times to appreciate the good times. Happy and sad are the same thing, they are just at different ends of the same scale. You wouldn't be able to experience the highest highs without something to rise up from, a challenge to overcome, something to make you stronger and wiser. This is the point of every movie and every life.
3) Remember The Movie Is Finite
Remember that every movie has to come to an end. We are here to experience our movie knowing that it will come to an end. It can feel sad when movies are coming to an end, but we really appreciate the experience when we are watching the movie. We would much rather have experienced the movie knowing it's coming to an end rather than not experienced the movie at all. The happiest part of every movie is the end where all problems cease to exist.
Does Being The Main Character Make You Selfish?
Being selfish gets a bad rap, because people assume that if you put yourself first that means you'll treat other people badly, and that's not the case at all.
For most people, it doesn't feel good to treat other people badly. On the contrary it gives most people a really good feeling knowing they've helped someone or contributed to the world in a positive way.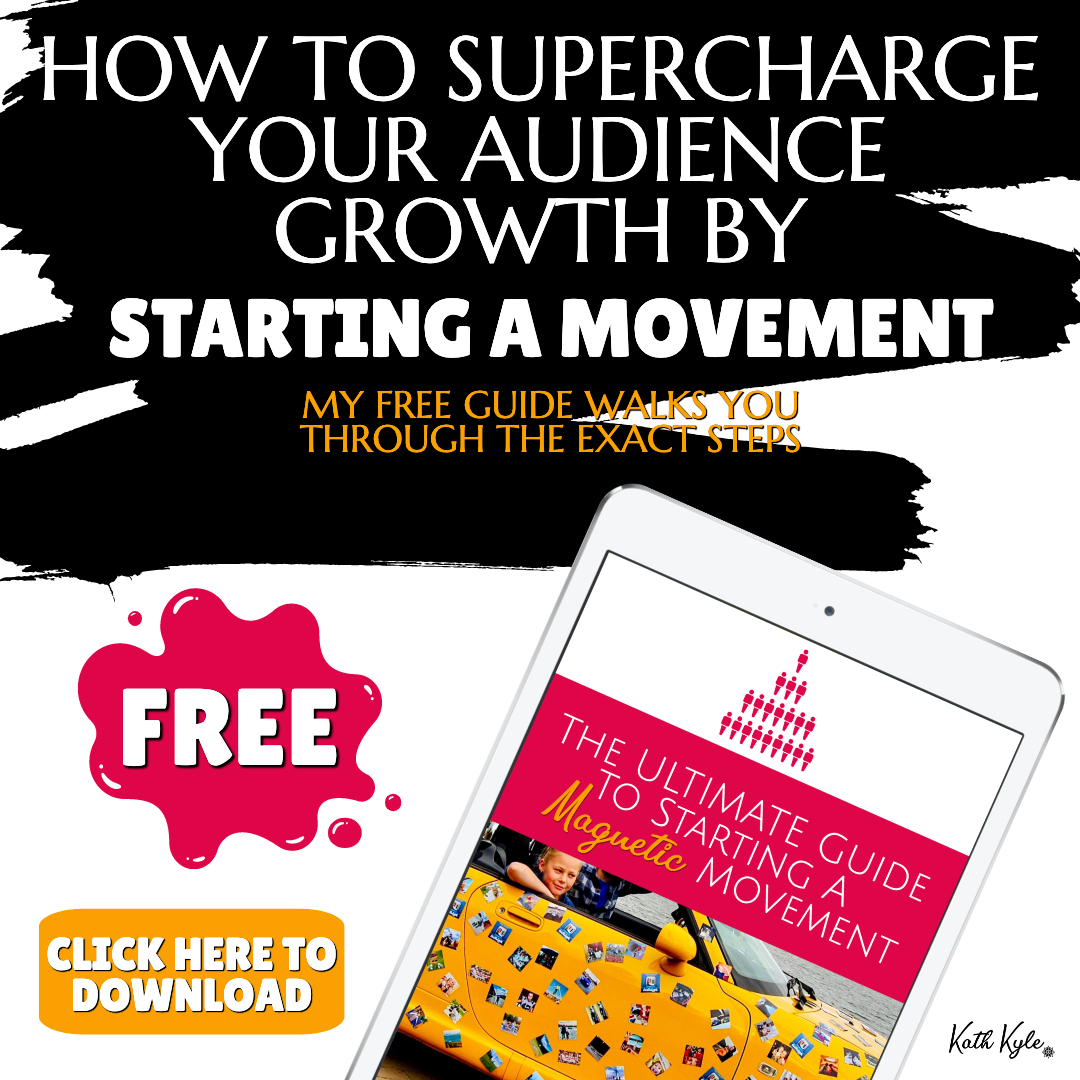 So being selfish or putting yourself first will not turn you into a horrible person because you don't want to feel bad so you'll choose good feelings and actions for yourself.
It's extremely important to put yourself first because if you don't look after yourself, you can't be of any use to yourself or others. If you're not happy and healthy, the people around you won't be happy either, so it makes no sense from anyone's perspective not to put yourself first.
Putting yourself first doesn't mean you stop caring for other people. It means that you recognise your own boundaries and know what you need to make a priority to keep yourself happy and healthy.
Without you there is nothing – so you have to be the centre of your own reality.
How Does Being The Main Character Help You Cope With Problems?
Because your life has already been written you don't need to worry that you are not doing what you're supposed to be doing. You are exactly where you're supposed to be.
With hindsight we always look back at our lives and understand how things we've done have shaped us. Know that this scene in your life is essential to the entire movie of your life.
Remembering you are the main character gives you confidence that you are on the right track and the director knows exactly what they are doing.
All of your desires and character traits have been created by the director because they are essential for you to fulfil your role as an actor.
You will obtain all of your desires so you don't need to worry because you will get all of the things that you truly want in life. You just have to recognise what things you really want, and let go of the things that society tells you that you need to have.
You are well aware that your own movie is coming to an end, so it's better not to get too attached to the main character which is your acting role. It's not forever and it's not truly who you are.
So who are you really?
Who you truly are is not the actor, it is the director.
How To Become The Director Of Your Movie
1) Embrace Both Of Your Roles
Never forget that you're the actor AND the director, and the movie isn't real. It's just an illusion.
2) Step Out Of The Movie
Take some time out every day to remember the truth about who you are and step out of the movie
3) Create Your Own Movie
Use your director's tool to create your movie which is to create scenes using your imagination for the actor to experience.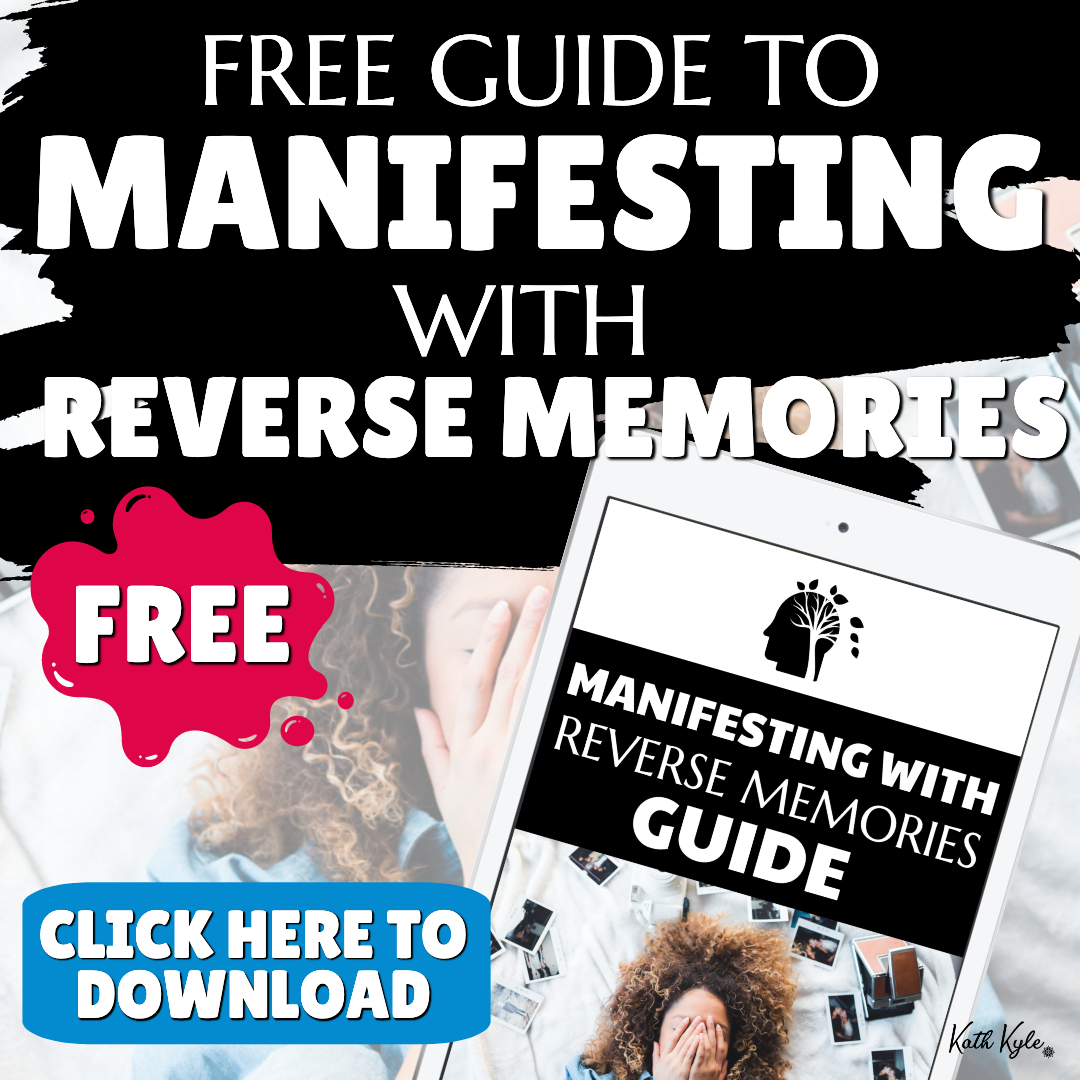 Mistakes To Avoid When Being The Main Character
Here are some things to avoid when embracing yourself as The Main Character.
1) Don't Try To Romantazine Every Aspect Of Your Life
It's not possible to make everything romantic and upbeat. Every movie needs ups and downs. Plan more positive experiences and enjoy them while you have them, but don't feel bad that your whole life is not full of positive experiences. It's not supposed to be.
2) You Don't Have To Record Everything
Don't try and document all of the positive aspects of your life. Documenting everything takes the fun away from the experience and takes you out of the moment. Just because you see something that looks good on social media doesn't mean that was how it was experienced. An actor needs to rehearse his lines, he needs to retake scenes over and over again until he gets them just right. All of this is challenging. But when a scene just flows, he's totally in the zone appreciating the moment and that's when he forgets he's an actor at all.
3) Don't Try And Be Happy All The Time
Don't try and pretend you're always happy or seek constant happiness. Happiness is a fleeting moment, just an emotion. It's not a state that you can live in permanently.
You were created with a range of emotions. Don't feel bad if you use them all. They are all appropriate for different scenes of the movie.
When we watch movies we enjoy being led through a range of emotions. We pretend we only want to experience happiness, but this isn't true.
We enjoy the rollercoaster of emotions in our lives. Having a whole movie that was happy from start to finish would make a very boring movie.
Similarly, you don't want your life to be boring. Be dynamic and unleash your emotions when they feel right.
4) Don't Try And Force Everything To Go Your Way
Remember the movie has already been written by the director. If you try to change a scene by acting in a different way, the director will cut that scene and make you redo it. The only way to change your movie is to become the director and create new scenes in advance.
5) Don't Try To Always Be In The Present Moment
Because you are the actor and the director, it means you can pause your performance, and start to create from the role as director.
The director is not in the present moment. The director is always thinking about the future and creating new things that the actor will experience in the future.
The actor should be in the present moment, but the director is outside of time, planning what is going to be experienced in the actor's future.
6) Don't Try To Be Someone You're Not
You have been cast to be the main character, the star of your own show, the lead actor, and you've been created to be exactly who you were supposed to be.
Being the lead character doesn't mean you are the most outgoing person in the room or the center of attention. It can mean you are the most quiet and gentle person in the room. That doesn't mean you're not the main character.
Being the main character is recognizing that you are important.
You have needs that need to be met.
You have desires that must be fulfilled, and you have a personality that needs to be expressed.
You have been cast for this acting role only, and you have to play your role until the end of the movie.
When the movie ends, you can become a different main character in a new movie.
How To Manifest Using A Manifestation Board (Free Gift)
Now that you know how to be the main character in your life, would you like to know how to manifest the exact results you desire by using a manifestation board?
If you'd like to manifest fame, fortune, and followers, this gift is for you.
This Manifestation Milestones Board Printables Pack will help you manifest and celebrate some incredible milestones and goals for your business.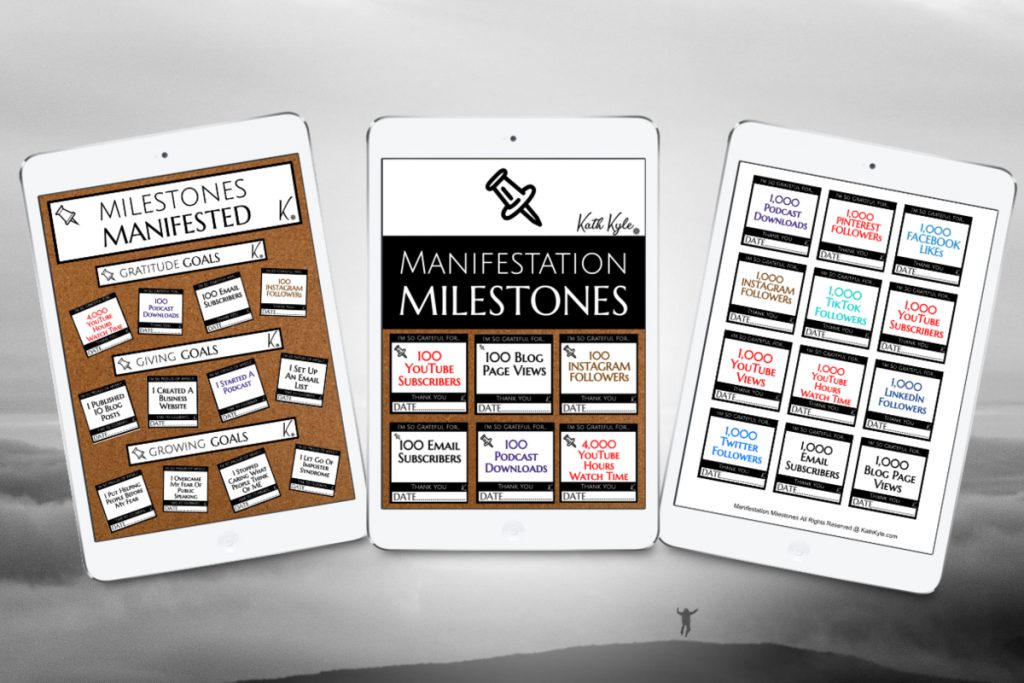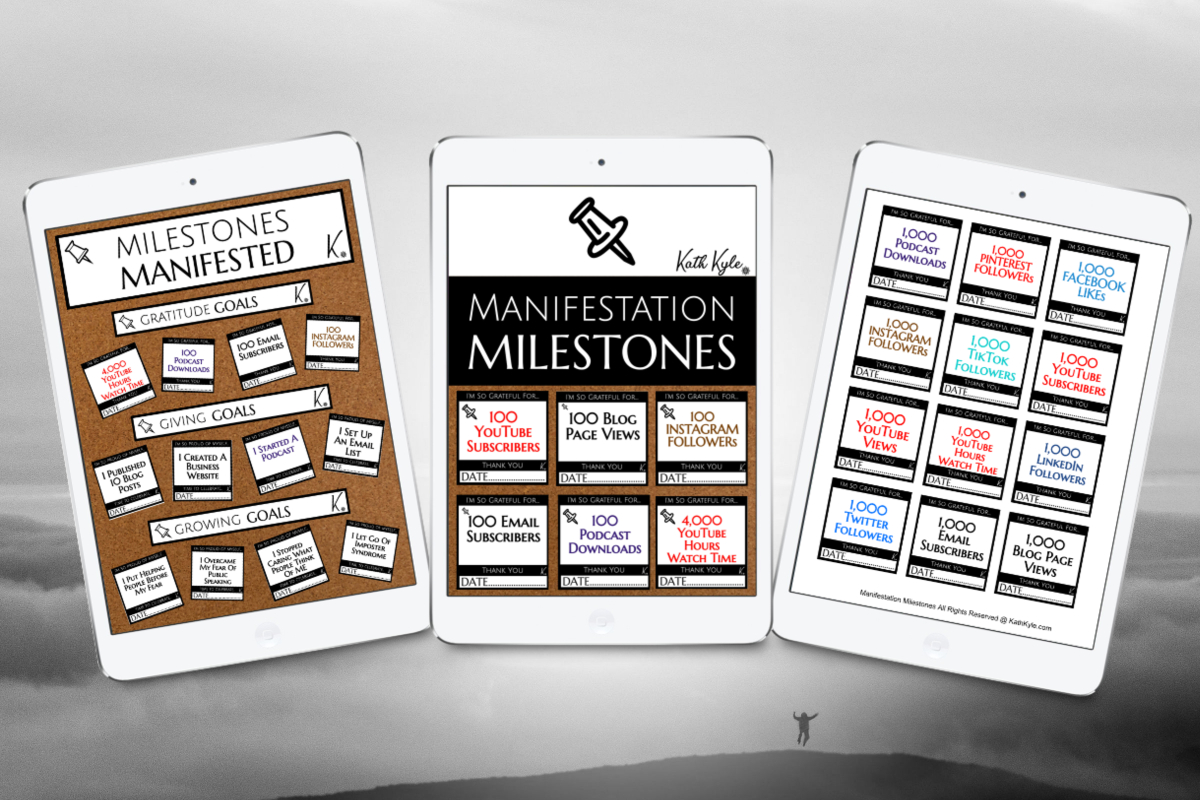 From this one pack, you can create both a vision board, and an achievement board to help you feel good about what you've already achieved, and manifest even more.
Get my free pack by clicking here.
How To Create Your Own Reality
If you would like to dive deeper into manifesting success, I invite you to join my Business Manifestation Club.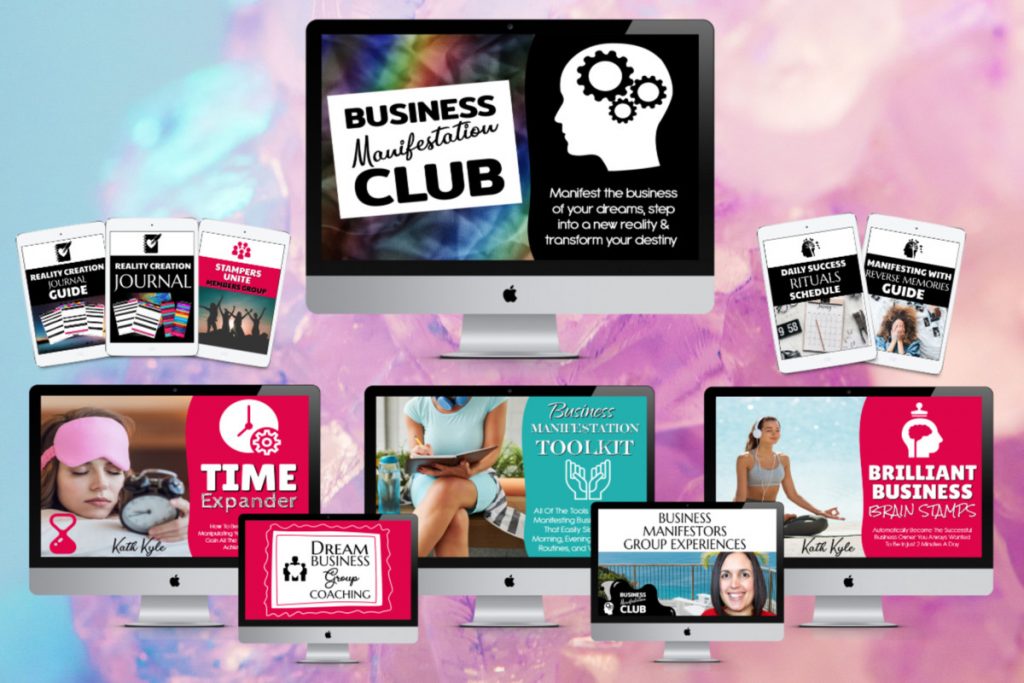 Get Ready To:
Manifest a MASSIVE, engaged, and positive FOLLOWING, or increase any other metrics of your choosing
Step into a new reality as a CONFIDENT creator, RELEASE FEAR, and start to CREATE SHOCKINGLY GOOD STUFF that people absolutely adore
Transform your financial reality, and MANIFEST the MONEY you desire
In this club you will delve deep into using never-seen-before manifestation techniques that will transform your results in both your work and your life as a whole.
To make the manifestation of success a habit, I have created a Reality Creation Journal, guide, and a Reality Creation Course that walks you through a series of transformational journal prompts that are going to change your life.
Right now I am giving you FREE access to my Reality Creation Journal, Guide, Course, and EVERYTHING else inside my Business Manifestation Club for 7 days.
If you are a blogger, YouTuber, podcaster, influencer, author, coach, speaker, writer, business owner, freelancer, or do any type of work that you want to be successful at, this club is designed for you.
Every month in the Business Manifestation Club we take challenges together on different themes that are guaranteed to radically transform your life and your business.
Come and join us and put it to the test.
Click the link below to join the Business Manifestation Club FREE.
Click here to join the Business Manifestation Club FREE.
Now it's your turn to go and put your STAMP on the world.
Conclusion
Success Manifestation is a massive passion of mine, and I have many more posts and videos to help you reach your goals so stick around and see what else I can help you with by checking out the links below.
Related Resources You Will Love
TAKE YOUR MANIFESTATION TO THE NEXT LEVEL
Products
✔️
MANIFEST YOUR PERFECT DAY COURSE
: Manifest the life of your dreams and live your perfect day every single day.
Click here for access.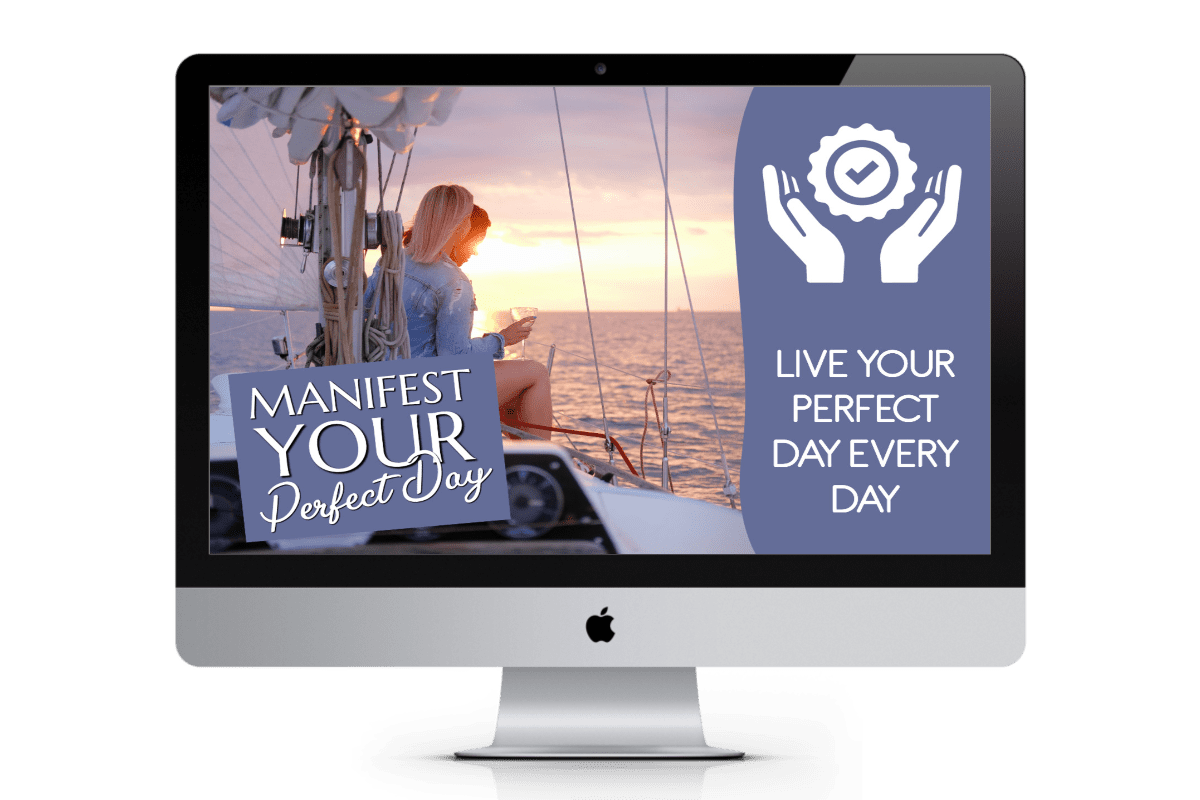 ✔️
BUSINESS MANIFESTATION CLUB
: Manifest a MASSIVE, engaged, and positive FOLLOWING, and MANIFEST the MONEY you desire using never-seen-before manifestation techniques that will transform your results in both your work and your life as a whole.
Get a FREE 7 day trial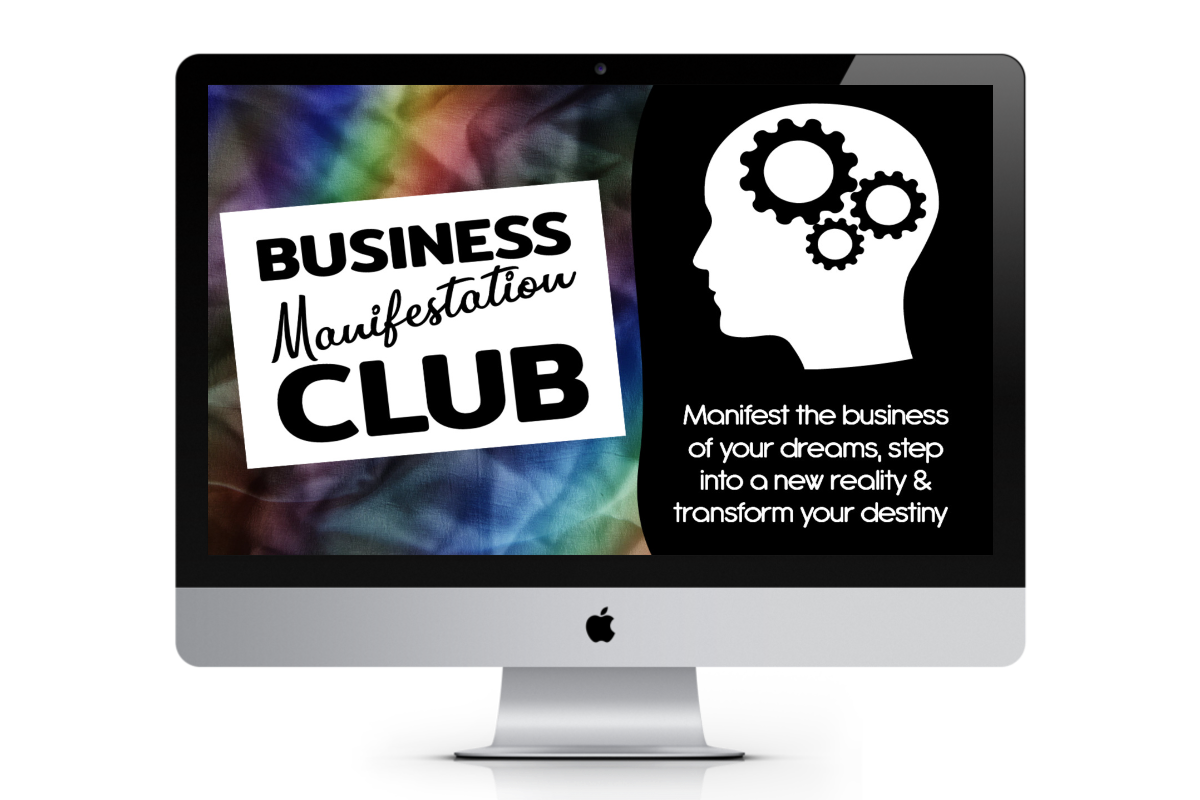 ✔️
DREAM BUSINESS MASTERY
: Get access to ALL of my current and future products. This is my entire system to take you from your current reality to business mastery.
Learn more by clicking here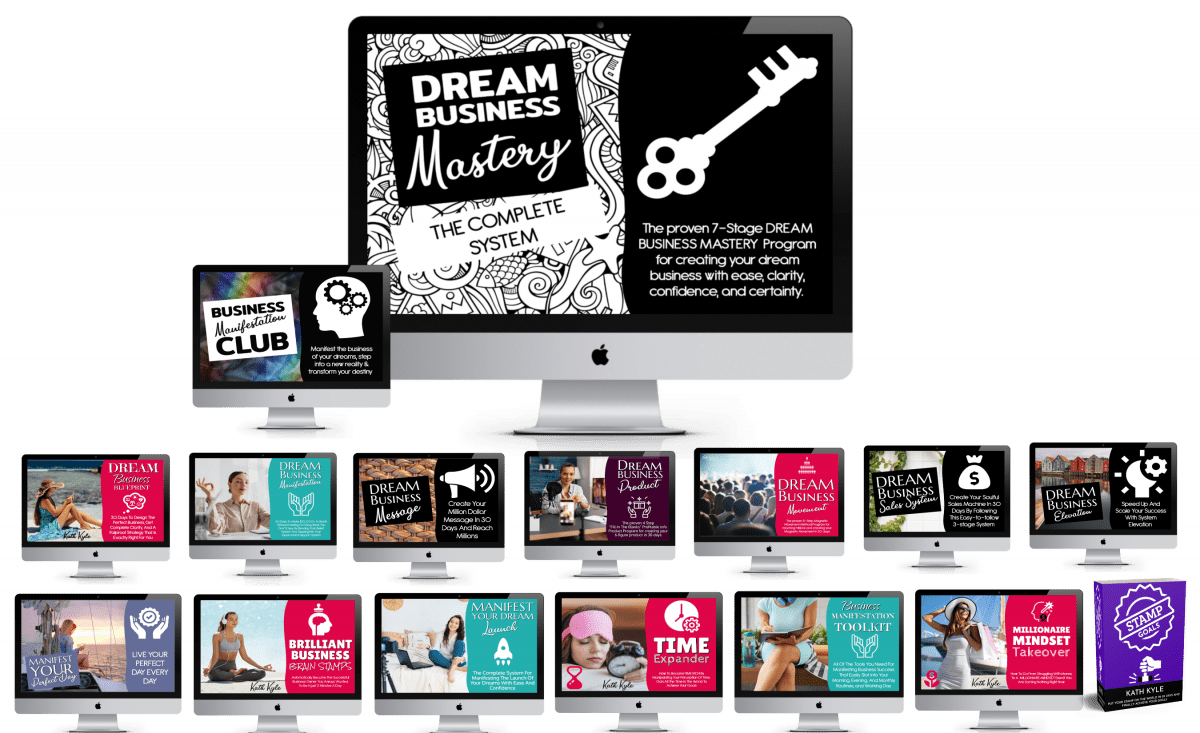 ✔️
STAMP GOALS BOOK
: Put Your STAMP On The World In 30 Days And Finally Achieve Your Goals.
Grab your copy by clicking here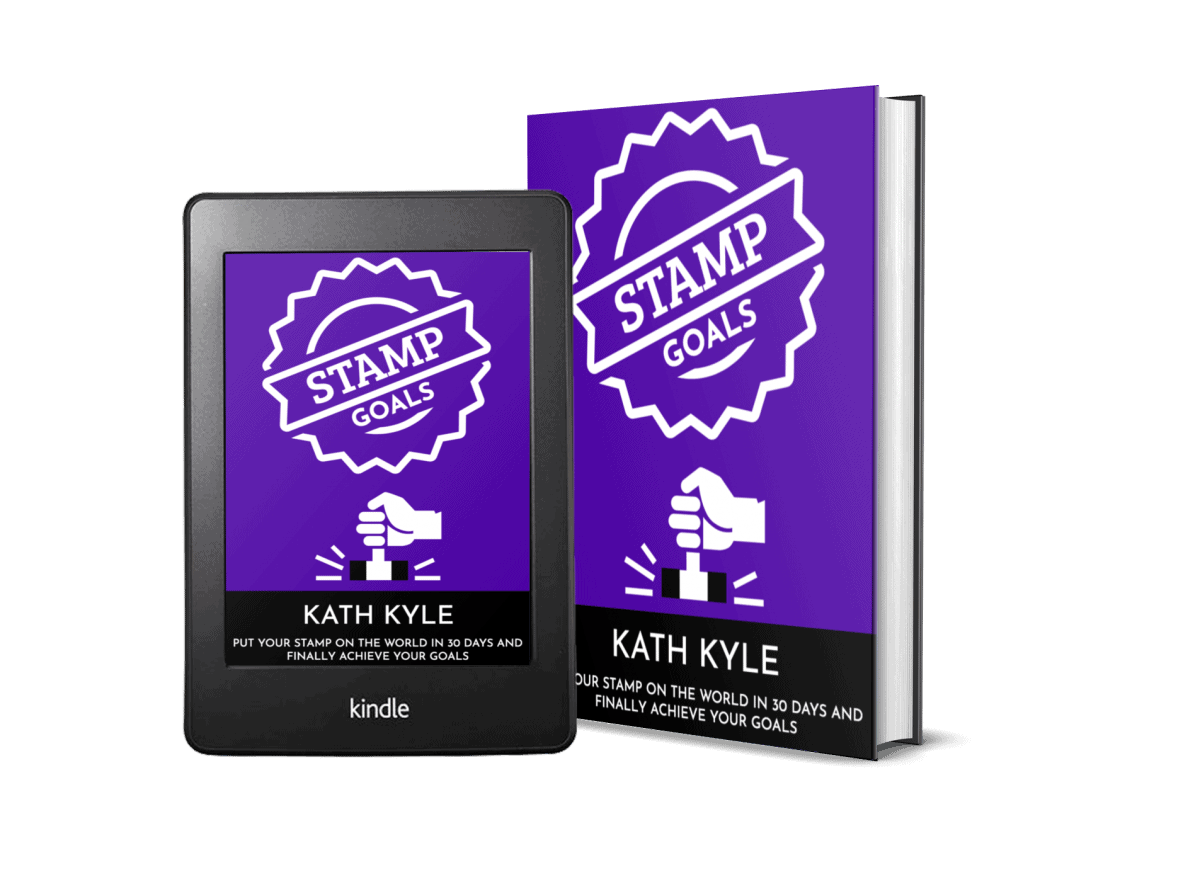 ✔️
ALL PRODUCTS
:
See all of my products and courses by clicking here.
Free Gifts
✔️
MANIFESTING WITH REVERSE MEMORIES GUIDE
: Creating Reverse Memories Is The Best Way To Guarantee Your Desires Will Manifest In Reality.
Click here for FREE access.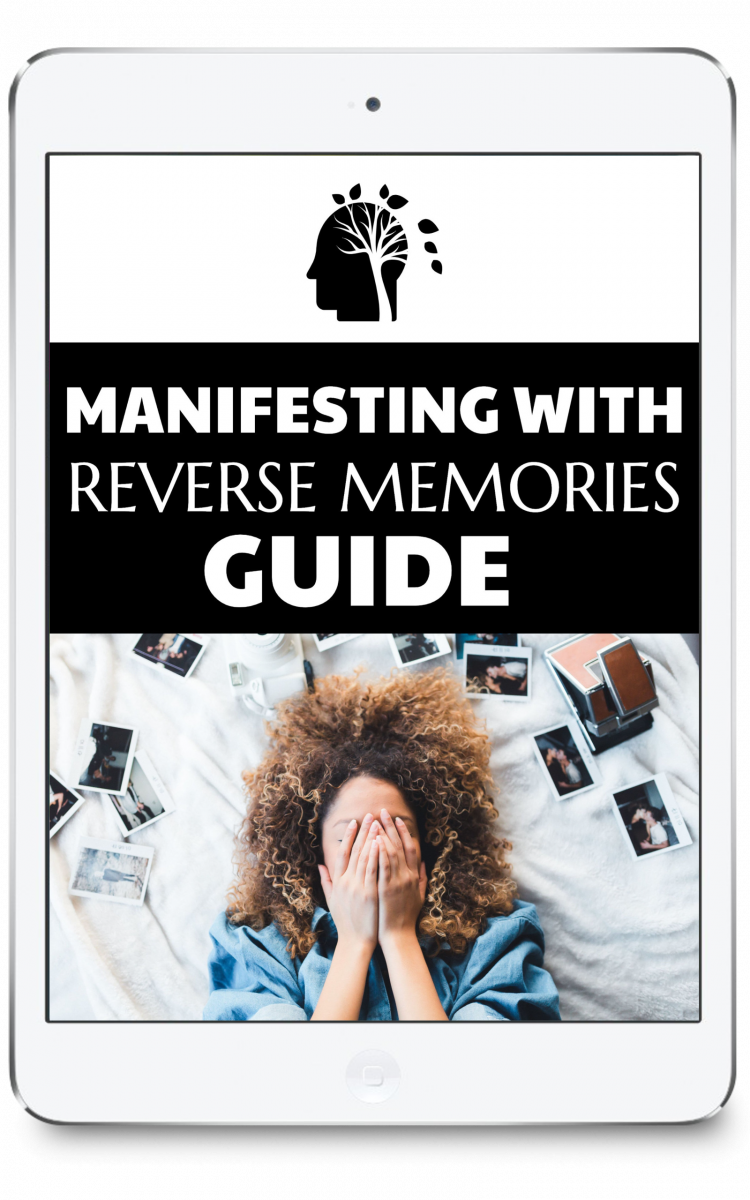 ✔️
10 MINUTE MANIFESTATION MEDITATION
: This powerful 10 minute manifestation meditation will reprogram your subconscious mind and is guaranteed to bring your manifestation into your physical reality.
Click here for FREE access.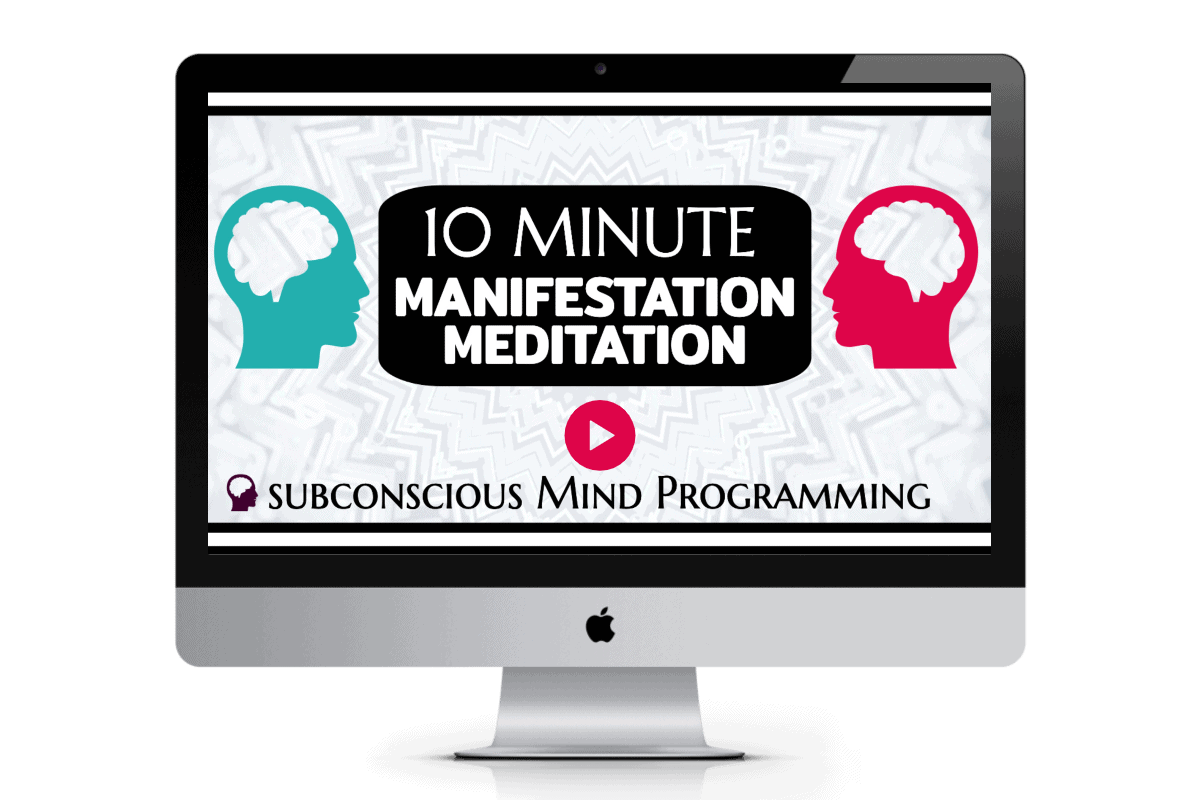 ✔️
MANIFESTATION MILESTONES BOARD PACK
: MANIFEST FAME, FORTUNE, and FOLLOWERS by creating a vision board and achievement board to manifest business milestones.
Click here for FREE access.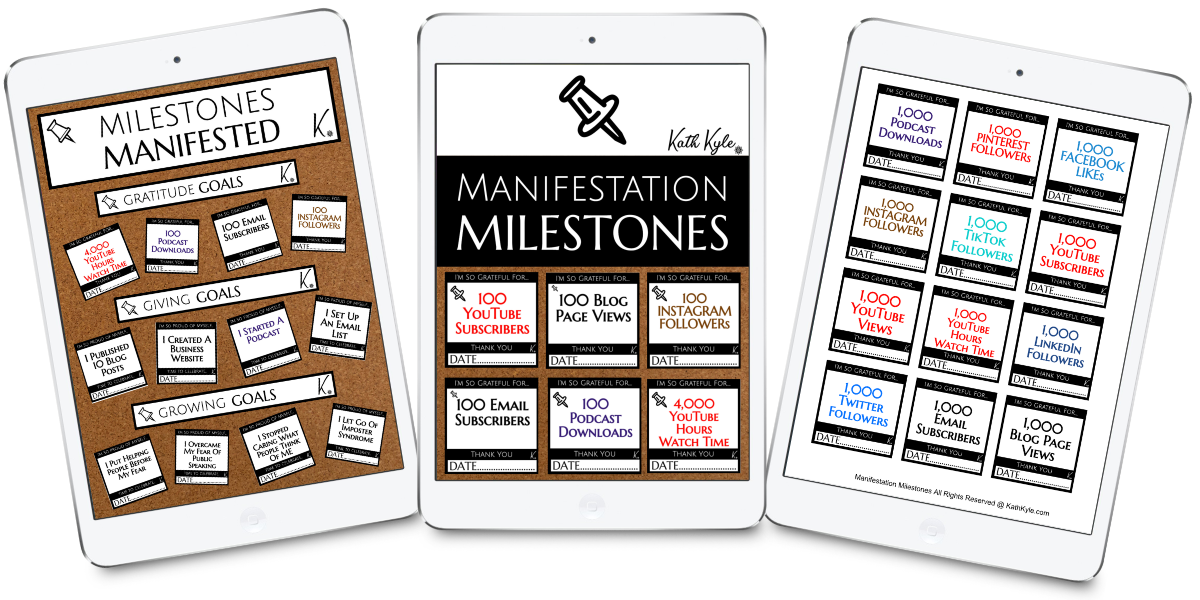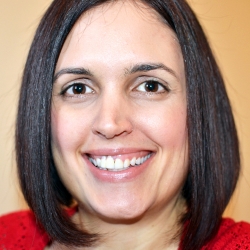 Latest posts by Kath Kyle
(see all)
Please follow and like my content: