If you've been struggling with manifesting your goals, you'll finally understand why you are actually destined to achieve your goals after you read this.
This is a bold claim but I do believe that it is inevitable that you will achieve your goal as long as you don't give up on it.
I called this God-Given Goal Achievement.
This is because I believe that God not only gives us a purpose, but gives us all the help we need to achieve it at exactly the right time.
Where Do Desires Come From?
I believe that all positive desires come from God, the Divine, The Universe, The Higher Mind, or The Super Conscious Mind. (Whatever you like to say. I use a variety of all of them).
I also believe that we have the spirit of the divine within us, so we feel and believe the desires that were already placed on our hearts.
Have you ever struggled with imposter syndrome?
You might have often wondered 'Who am I to think anyone should listen to me?' or 'Why should I be blessed financially when others are suffering so much?' or 'Success like that just doesn't happen to people like me' or 'I think I'm getting too big ideas. Maybe I should just stick to a low paid job instead?'.
It is normal to think thoughts like this. This is the ego, the conscious brain and it is doing its job. The job of the ego is to keep you safe by trying to get you to stay doing things that you are comfortable with.
But life is a journey towards working towards our purpose, the reason we are put on the earth.
FREE DREAM BUSINESS WORKSHOP
In this video & workbook I show you how to plan your dream 6-7 figure business in 30 days that fits your personality, desires, and ideal lifestyle, and make money from a brand new business even if you have no experience or product to sell.
This workshop is valued at $77 and is part of my Dream Business Blueprint course. I am giving you FREE access to this workshop for a limited time. Sign up below for immediate access.
Each and every one of us has a duty to fulfill our purpose in this life.
Have you ever wondered why you should have a big purpose when most of the people on the planet don't have big goals and dreams for themselves?
It is probably because they are already living out their purpose.
It is not everyone's purpose to be an entrepreneur.
How would the world function if everyone wanted an online business?
We'd never be able to buy any food, be able to recycle our waste or go and get our teeth fixed at the dentist.
Every person on this planet has a purpose and most people are already living theirs and have no desire to change what they are doing.
Humanity progresses because people like you follow their calling and start to create.
When we are creating we are in direct connection to the Divine.
If you have a desire to have a successful online business, then that is your purpose right now.
It's not to say that people's desires and purpose in life can't change.
Some people need to change what they are doing so they grow and learn new skills that they can apply to different situations.
I used to have a burning desire to become a teacher, so I fulfilled that purpose until it no longer felt right.
Then I felt I had a desire placed on my heart to be a foster carer, so I fulfilled that purpose until it no longer felt right.
For the last 10 years of my life, I've felt my purpose is to help people with various different things online.
For the first 10 years, I felt my purpose was to help people improve their health so that's what I focused on and it was very successful.
Now I have a passion to help entrepreneurs to build successful businesses and share everything I've learned, so I've stepped into my current purpose.
I don't see anything wrong with your purpose changing as your desires change.
I believe we should all listen to our hearts.
To be honest, I didn't listen to my heart soon enough. I developed a passion to help entrepreneurs many years ago, but my health business was earning a stable income and I felt like it wouldn't be sensible to walk away from it.
Fulfilling our purpose doesn't always seem sensible.
I jumped at every opportunity I could to go to mastermind groups and help entrepreneurs for free and I enjoyed every minute of it.
That's when you know that your purpose is from the divine because you enjoy it so much you'd do it for free if money was no issue.
God-Given Goal Achievement
Because desires are placed on your heart by the Divine, I believe it is inevitable that they will be fulfilled as long as you embrace them wholeheartedly and let go of your own striving.
Also, remember that the Divine has its own timing.
You will get your desires met, but it might not be on your timescale.
That is because you may have lessons you need to learn first, such as letting go of the need to control everything.
So how do we work towards fulfilling our purpose?
I'm going to explain this to you in the context of the 3 minds.
The 3 minds are the conscious mind, the subconscious mind, and the Super-conscious mind.
They are all essential and they all work together to produce the results in your life.
What Is The Conscious Mind?
The conscious mind is like a computer. Its main job is to keep us safe. It decides the actions that we take.
Most people believe that the conscious mind is the only mind we have and determines who we are.
Most people are not aware of the 2 other minds we have.
The conscious mind allows us to function like a human brain and body. It allows us to talk, write and move our bodies.
The conscious mind doesn't have a memory and can only process one thought at a time.
It takes in information using our senses.
The conscious mind filters the information we receive and puts it into categories in our brain. It decides which information is relevant to us.
The reason the conscious mind exists is to help us make fast decisions that will keep us safe and alive.
What Is The Subconscious Mind?
The subconscious mind is what influences the conscious mind to take action. It is where we get our decision-making abilities from.
It tells us what we need to know through thoughts, feelings, imagination, sensations, and dreams.
The subconscious mind is our memory bank. It stores all of the information we've ever taken in our whole lives, every action we've taken, every thought and feeling we've ever had about everything.
The subconscious mind influences how we act, the future thoughts we have and our future feelings.
The only way the subconscious mind functions is by taking in how you've felt in the past and helping you to feel a similar way in the future.
For example, if you had a bad experience when you were a baby, perhaps you almost drowned in a pool.
Your subconscious mind has stored your panic and feelings about water and has now stored the memory that water is dangerous and must be avoided. That might be where your phobia of swimming comes from, even though you don't remember the experience as a baby.
As the subconscious mind only draws information from the past, they are never new and creative, only based on habits and past emotions.
The subconscious mind makes our decisions for us. We think our decisions are conscious but actually they are determined for us by the subconscious mind. That's why we often act in ways we wish we didn't and feel powerless to change our actions.
The subconscious mind remains hidden from us which is why most people don't believe it exists.
What Is The Superconscious Mind?
The superconsciousness is a knowing that comes directly from the Divine.
The conscious and the subconscious minds are limited in their function, but the superconscious mind is unlimited and can transcend any limitations you currently have.
The superconscious mind is where you get your new desires.
If you think about it, the conscious mind doesn't have any creativity, and the subconscious mind only draws from previous experiences.
So that means any new thoughts or flashes of inspiration must come directly from the Divine.
So you don't have to worry that your desires are not legitimate, because they came directly from Source, not from your brain's desire to keep you safe or from your stored memory, but as a new and exciting passion that is placed on your heart.
Anything new, exciting and slightly nerve-wracking desire has come directly from God.
Most people allow their subconscious mind to dismiss the still small voice of God because it doesn't like change and it feels too scary to step into the unknown.
But if you allow the desires of your heart to well up, you'll realize that they have been placed there because that is your soul's purpose in life right now.
And if you don't act on your purpose, you'll never feel fulfilled in your life.
That is the reason why reaching your goals and achieving your desires is inevitable as long as you don't block it.
So how do we access our superconscious minds?
We have to purposefully set out to do it by making an intention. Then you get yourself into a different state by meditating, chanting, saying affirmations or mantras and praying prayers directly to the Divine.
You don't have to do all of these, just choose the method that you resonate with the most. I prefer affirmations and prayer although I do also meditate too.
What about if you have been praying for your business for a while and you haven't yet reached your goals?
I say, don't give up because just working towards your goals is still fulfilling your purpose.
Trust that God will provide for you and that your every need will be met, and continue to work towards your goals.
As long as you are making constant progress and checking in daily with your superconscious mind (in other words, praying and trusting), you are living your purpose and are working towards manifesting your goals.
Every time you make progress towards your purpose no matter how small, you should celebrate that, congratulate yourself and be thankful that you get to do work that you adore. If you can keep this state of mind, your business will go from one success to another.
Next Steps
Now that you've got everything you need to get your mind in the right place for success with your goals, you might be looking for the right tools to set your goals and actually achieve them? I have a free gift for you that you're going to love.  For a limited time, I am giving away the planner that I use to set goals for my six-figure blog.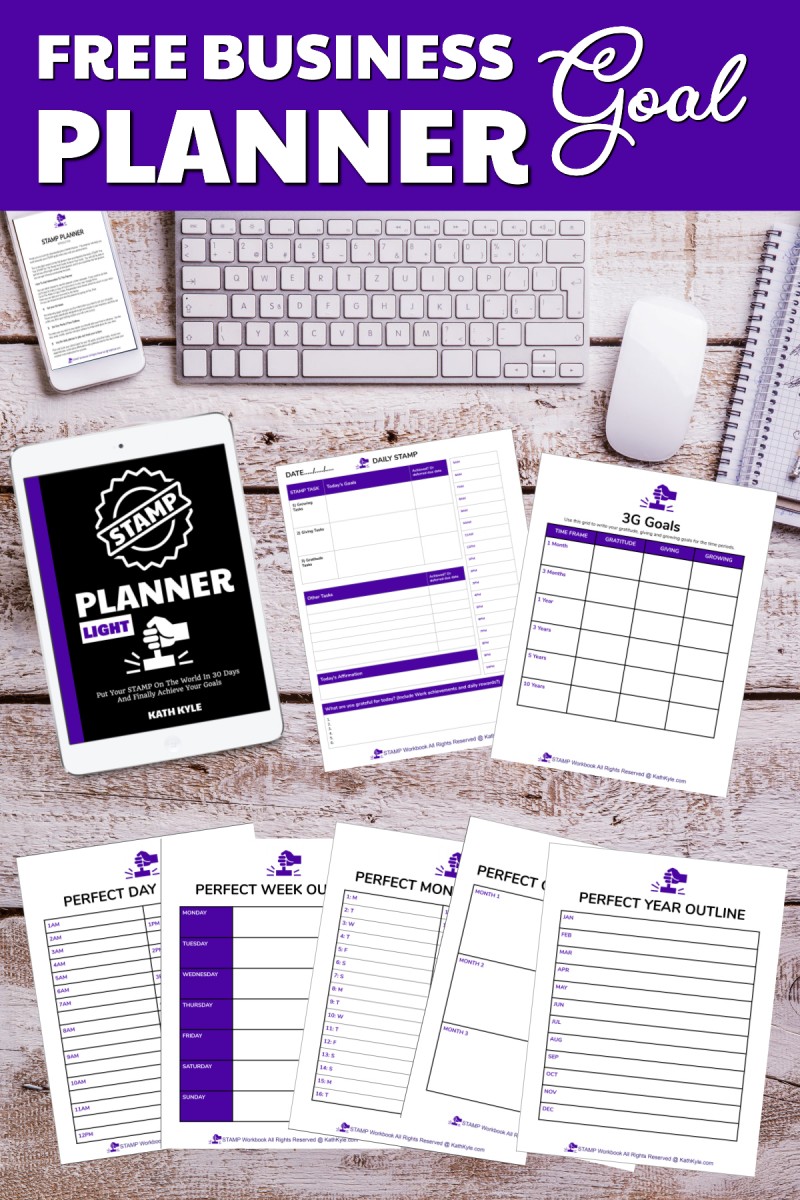 Click here to get your free business goal planner.
Conclusion
Today I've shared how the desires of your heart are placed there divinely and as long as you align your goal setting with your deepest desires, and keep working towards them, you will be fulfilling your life's purpose and will manifest your goals in divine timing.
Goal setting is a massive passion of mine, and I have many more posts and videos to help you reach your goals so stick around and see what else I can help you with by checking out the links below.
Related Resources You Will Love
How To Plan Your Dream 6-Figure Business In 30 Days WORKSHOP
In this video I show you how to plan your dream 6-7 figure business in 30 days that fits your personality, desires, and ideal lifestyle, and make money from a brand new business even if you have no experience or product to sell (no opt in required to watch training).
p.s. Have you built your DREAM business doing what you love, and making the money that you want? If not, I show you exactly how to plan your DREAM business in my FREE workshop & workbook (valued at $77)
Click here to get instant FREE access.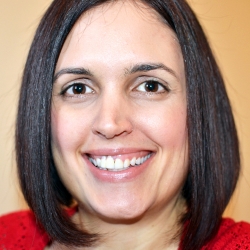 Latest posts by Kath Kyle
(see all)
Please follow and like my content: