I share the truth about whether or not it's possible to manifest your desires without taking any action. You will be shocked to learn the truth, and when you hear this it will totally set you free.
Today I am sharing the truth about whether or not you need to actually take action to be able to manifest your desires; and when you discover the truth, I think you're going to be pretty shocked.
It's going to totally set you free from stress, struggle and hard work.
The Problem With Taking Action First
There is so much talk out there about how to physically take action to manifest your desires.
People are talking about faking it until you make it; acting as if; surrounding yourself with positive like minded people, decluttering, starting morning routines and taking action towards your goals.
And while there's absolutely nothing wrong with any of this type of positive action, the people who think that you have to take action in order to manifest what you want, are missing a crucial part of the puzzle.
There is only one way to manifest what you want – and it's not by taking action.
The Only Thing That Manifests What You Want
And the only thing that you need to do to manifest what you want is to imagine that you already have what you want. That's it, no amount of action will ever help you to manifest what you want, if you haven't already imagined that you have what you want.
But seeing as you're reading this, I am assuming that you're interested in manifestation; and I'm assuming that you have already used your imagination to manifest what you want.
So assuming that you have done that already, what next? Do you actually now have to take action now that you have used your imagination to receive what you want?
Nothing Can Stop You Receiving Your Manifestation
So once the process has begun, the automatic unfolding has begun. Everything that needs to happen, will happen automatically– that's why it's called the Automatic Unfolding.
You and your physical actions are part of the Automatic Unfolding, and so is everybody else's physical actions. They're also part of the Automatic Unfolding, and there's nothing that can stop this manifestation from happening.
So it doesn't really matter whether you end up taking action or not taking action, the result is going to be that you will get your manifestation.
So people really worry about the physical action.
"Am I taking the right physical action? Am I doing enough? Am I working hard enough?"
It really doesn't matter at all.
Because whatever action needs to happen will take place, it will automatically take place.
This is called Inevitable Action.
You might think that you have free will to decide what you want, and when you do it; but actually, you're very, very led by impulses. And you are compelled to take action at certain times, there will be nothing that will stop you taking the action that you need to take to get your desires.
Something will happen whether or not it's your action, whether or not it's somebody else's action, whether or not it's a natural disaster, something bad, something good, whatever needs to happen, will happen in order for your manifestation to be received.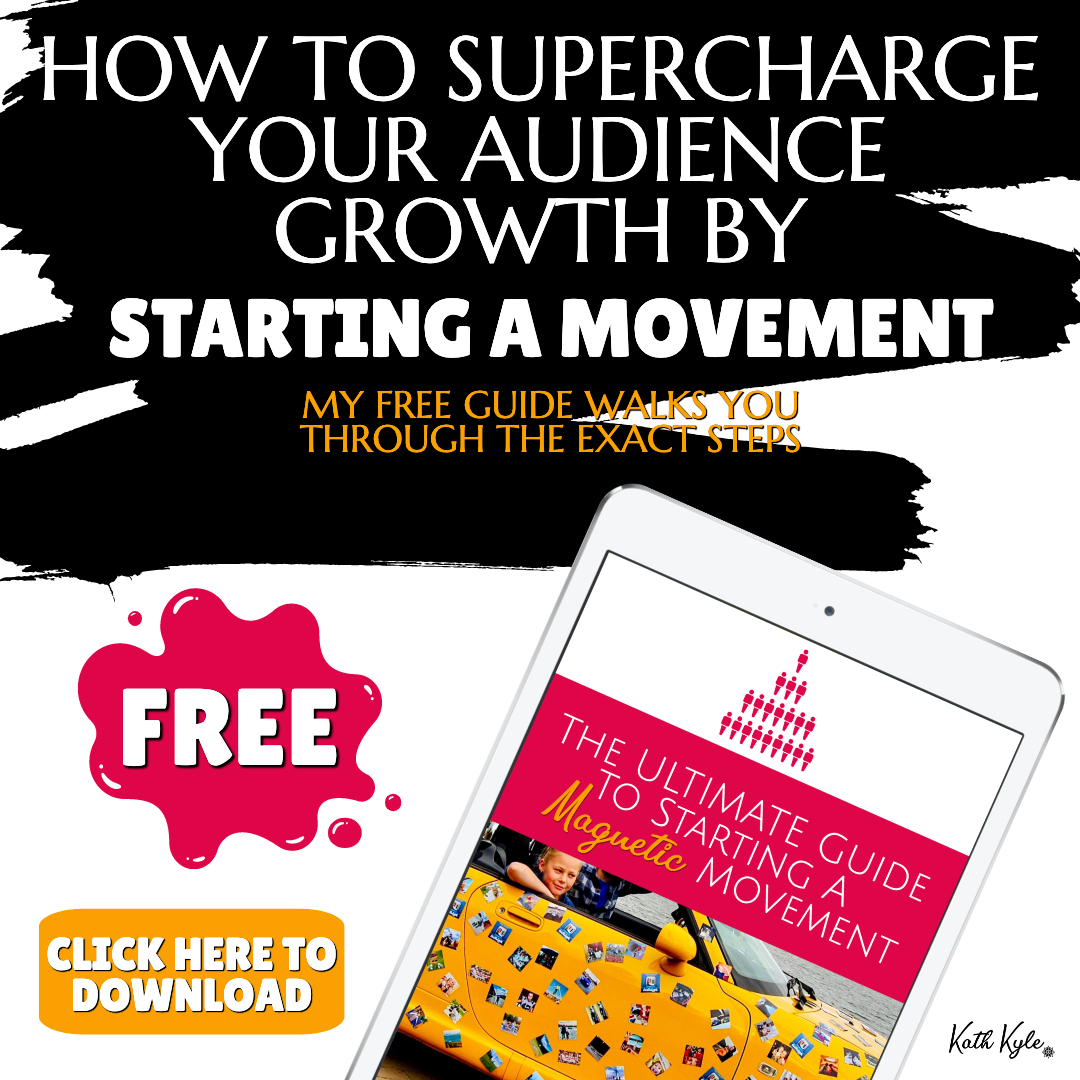 My Example Taking Action Towards A Manifestation
And I'll give you an example of something that I have personally been working on manifesting recently, I found that I had gained some extra pounds in weight, and I desired to lose this extra weight.
Now, I actually have another business I set up 10 years ago, which helps people to lose weight with a very specific diet; so I know that if I were to follow that diet, I would lose weight.
However, I decided that I want to manifest weight loss. I don't want to decide that I'm going to physically force the process.
I want to manifest the weight-loss. I'm going to imagine myself with the body that I want to have.
And then I'm going to let the Automatic Unfolding take place. I wanted to put this to the test. It was something that I have been very fixated about and I've had very strong beliefs about in the past.
I wanted to know, is this going to work for me, despite me having very firm beliefs that you have to take physical action, you have to go on a diet in order to lose the weight.
So I created a Reverse Memory, which is a memory of me looking in the mirror and being really happy with what I see in the mirror– what my body looks like.
So I created that Reverse Memory. And I played it through in my imagination a few times. And then I just relaxed and knew that it was coming to me.
I didn't take any physical action. I didn't go on a diet. I just relaxed about the whole process and waited and watched and was curious as to what would happen next.
And I was spending a lot of my time doing chores and things in the kitchen. I'm often listening to audios, YouTube videos and that kind of thing.
And I'm really interested in spiritual stuff. So I was very obsessed with listening to spiritual stuff all the time. I wasn't sure I was interested in anything health related, or diet related at the moment.
I have a lot of knowledge of health stuff already, from my years of being interested in it, but I don't, I didn't currently have an interest in learning any more.
I don't watch any health YouTube videos or anything like that. It's all kind of spiritual stuff. So that's what I was doing.
And then one morning, I think it was about a month later, I noticed on my YouTube feed, there were videos in there about health and fitness. And I hadn't been searching for anything health and fitness related.
Usually YouTube shows you more of the same kind of stuff that you're interested in, it doesn't usually show you completely random stuff that you haven't shown any interest in the past.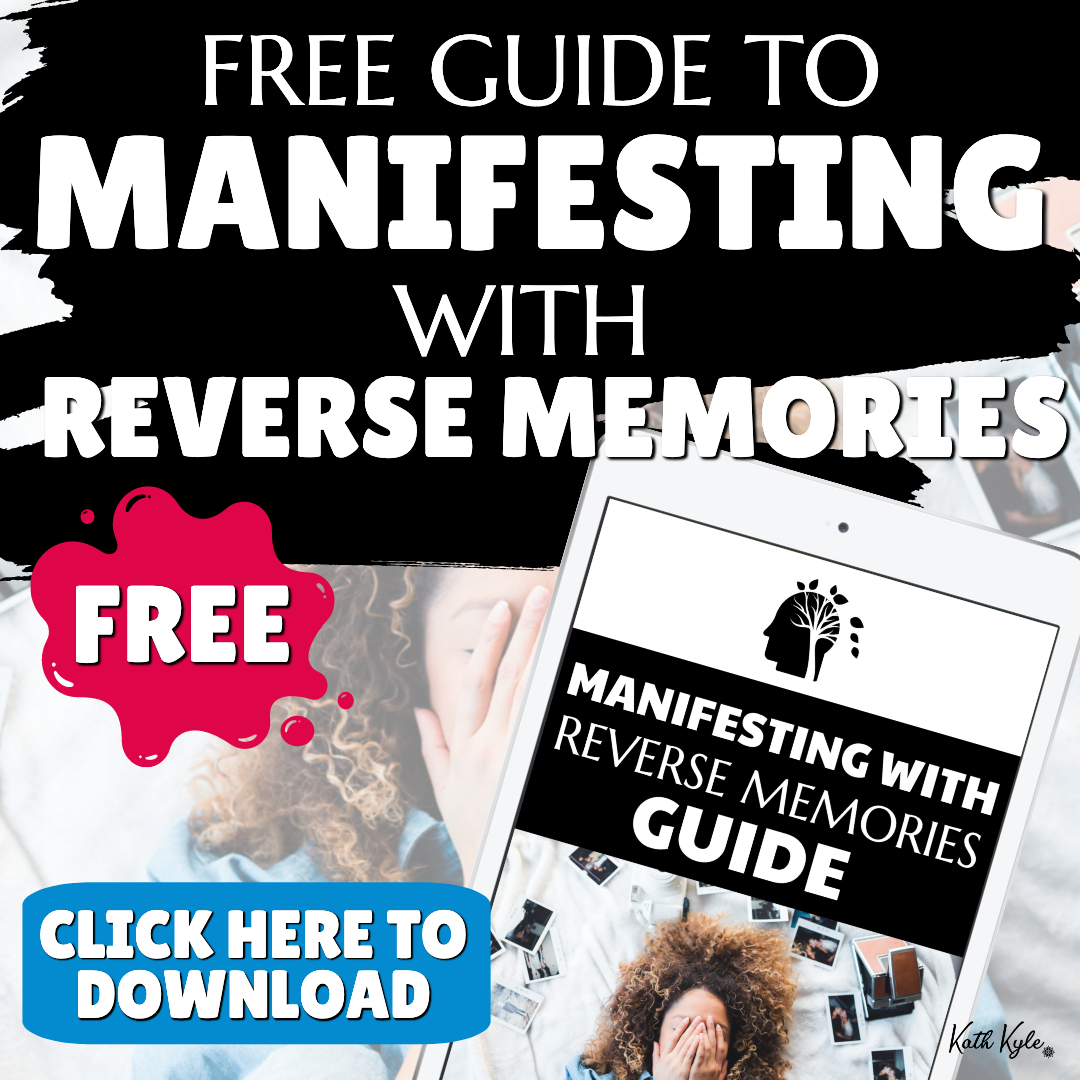 So all this diet and fitness and health related stuff was popping up on my feed.
And all of a sudden, I noticed that I was suddenly interested in it, I suddenly wanted to watch these videos and get motivated about getting fit and getting healthy again, something in my mind shifted.
I suddenly felt compelled to take action towards my fitness journey; and it's not like I wasn't doing any exercise. And I do eat healthy most of the time.
But when you want to lose weight, then often something has to shift either a shift in your belief system or a shift in your diet, shifting your exercise, something needs to change.
Some people do manage to lose weight, without changing anything at all, they feel like the weight just naturally fell off them. But maybe they just had less of an appetite and they eat less without even noticing it.
Some people feel compelled to go on a diet. Some people feel compelled to do more exercise or do a particular type of exercise or a particular type of diet.
So it all works based on your existing belief system, and what you feel would actually work.
Some people are able to tell themselves that they can lose weight by eating junk food and overeating. And I am certainly not in that place yet and probably don't really want to get to that place.
Because I do believe in eating healthy. And that's just what I'm passionate about. So it fits within my existing belief system.
And at the same time, I was feeling like I was getting a little burned out with all the spiritual teachings that I was taking in. So I felt like I needed a rest from spirituality.
And the thing that came in to fill the place was diet and health and exercise, stuff. And now all of a sudden, after about a year or two of not really being into preparing meals from scratch, because in our Vento, we had a very small kitchen and I just got out of the habit of preparing, very complex meals from scratch.
And all of a sudden, I'm now interested in doing that kind of thing. I've just bought a rice cooker. I'm inquiring about joining a gym, I'm getting interested in weightlifting, again, I'm looking at different recipes, healthy recipes, I'm upping my protein content, I'm monitoring what I'm eating a bit more.
And this is an action that I felt compelled to take, I didn't need to motivate myself, I didn't need to force myself. It's Inevitable Action, because this is what needs to happen in order to fit with my existing belief systems about how a person would lose weight in a healthy way.
How To Know What Action To Take
It works like this for absolutely everything. You don't need to worry about what action you are going to take or what action you need to take to manifest, it will happen automatically, you'll just feel compelled to do something.
So I encourage you whatever you feel compelled to do. Just move with it. Just go with your desires.
Go with what excites you. Go with what interests you, because this is a path to your manifestation.
Some things manifest with absolutely no action whatsoever. It's all within your resisting belief system.
Do you believe that if you set up a business, you will have to take some action?
If the answer is yes, which for most people, almost everybody will be yes, then you will have to take action.
But you will be compelled to take that action once you have created that Reverse Memory in your imagination. So you don't need to worry that this is going to make you lazy.
You don't need to worry that this is going to lead to overwork. Whatever you believe about how much work you need to do is what will actually manifest.
So if you feel like you have a tendency to overwork to get your manifestations, then change your existing belief system. Start to manifest that you have got what you wanted with much less work than you normally do.
And this is what we are focusing on this month in the Business Manifestation Club. We are focusing on inevitable action.
So if you want to learn more about inevitable action and how to manifest and how to navigate through the action that a business owner would need to take in order to get business success.
I have created a course for you inside the club which you can actually access for free for seven days.
I have a video called If I Was to Manifest $10,000 a month, this is what I would do.
In that video, I explained that there are actually many different ways to manifest $10,000 a month. Some of them do involve work, and some of them don't involve work.
So you don't actually need to do work to take action to manifest money, go and check that out.
How To Manifest Using A Manifestation Board (Free Gift)
Now that you know whether you can really manifest without taking any action, would you like to know how to manifest the exact results you desire by using a manifestation board?
If you'd like to manifest fame, fortune, and followers, this gift is for you.
This Manifestation Milestones Board Printables Pack will help you manifest and celebrate some incredible milestones and goals for your business.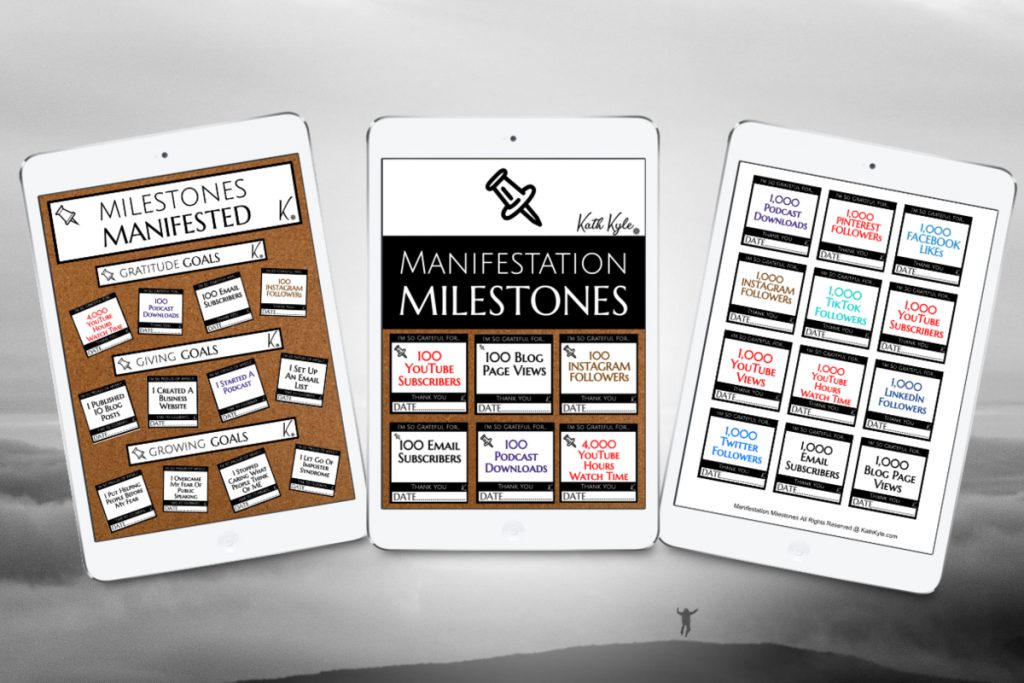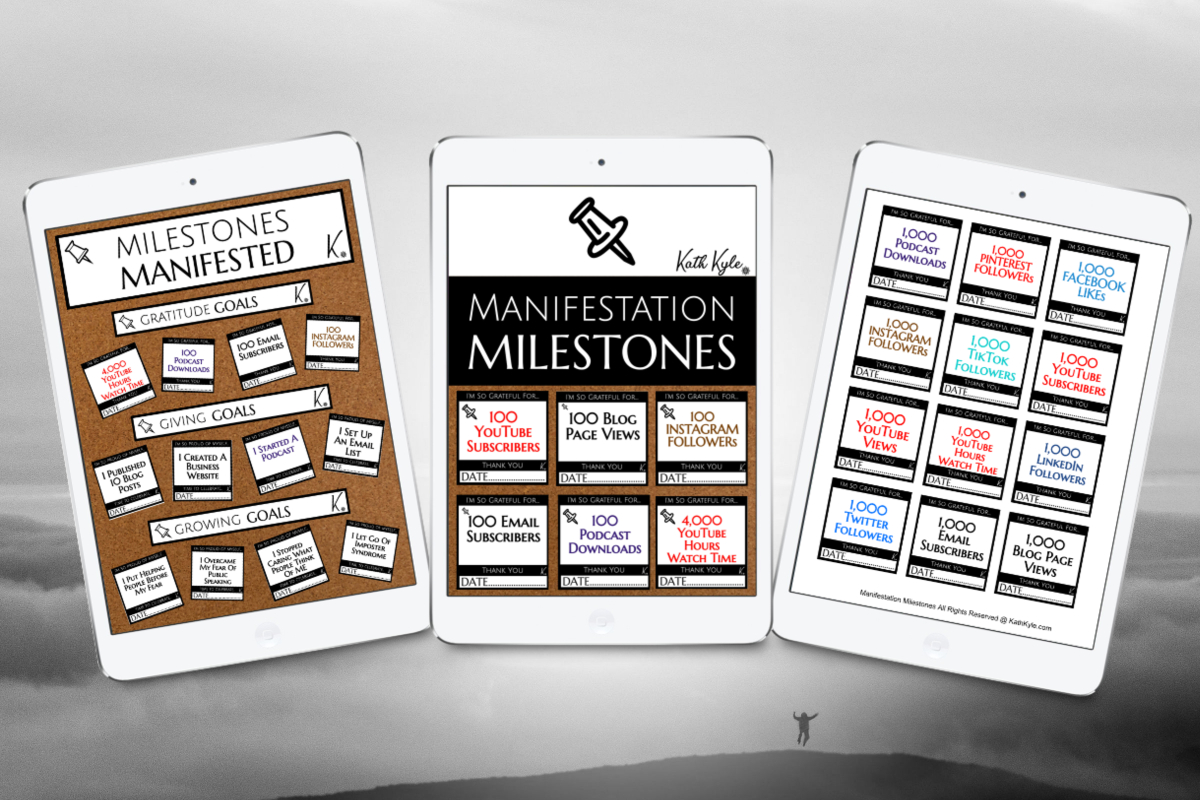 From this one pack, you can create both a vision board, and an achievement board to help you feel good about what you've already achieved, and manifest even more.
Get my free pack by clicking here.
How To Create Your Own Reality
If you would like to dive deeper into manifesting success, I invite you to join my Business Manifestation Club.
Get Ready To:
Manifest a MASSIVE, engaged, and positive FOLLOWING, or increase any other metrics of your choosing
Step into a new reality as a CONFIDENT creator, RELEASE FEAR, and start to CREATE SHOCKINGLY GOOD STUFF that people absolutely adore
Transform your financial reality, and MANIFEST the MONEY you desire
In this club you will delve deep into using never-seen-before manifestation techniques that will transform your results in both your work and your life as a whole.
To make the manifestation of success a habit, I have created a Reality Creation Journal, guide, and a Reality Creation Course that walks you through a series of transformational journal prompts that are going to change your life.
Right now I am giving you FREE access to my Reality Creation Journal, Guide, Course, and EVERYTHING else inside my Business Manifestation Club for 7 days.
If you are a blogger, YouTuber, podcaster, influencer, author, coach, speaker, writer, business owner, freelancer, or do any type of work that you want to be successful at, this club is designed for you.
Every month in the Business Manifestation Club we take challenges together on different themes that are guaranteed to radically transform your life and your business.
Come and join us and put it to the test.
Click the link below to join the Business Manifestation Club FREE.
Click here to join the Business Manifestation Club FREE.
Now it's your turn to go and put your STAMP on the world.
Conclusion
Success Manifestation is a massive passion of mine, and I have many more posts and videos to help you reach your goals so stick around and see what else I can help you with by checking out the links below.
Related Resources You Will Love
TAKE YOUR MANIFESTATION TO THE NEXT LEVEL
Products
✔️
MANIFEST YOUR PERFECT DAY COURSE
: Manifest the life of your dreams and live your perfect day every single day.
Click here for access.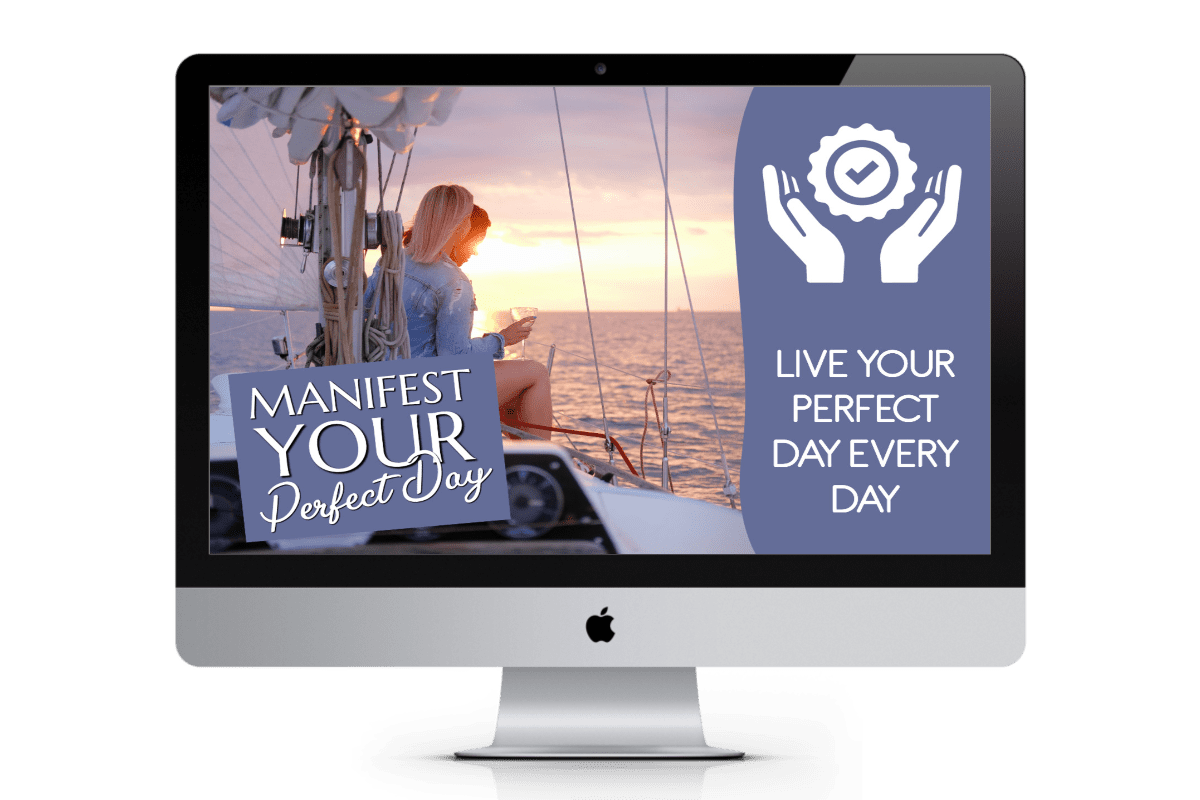 ✔️
BUSINESS MANIFESTATION CLUB
: Manifest a MASSIVE, engaged, and positive FOLLOWING, and MANIFEST the MONEY you desire using never-seen-before manifestation techniques that will transform your results in both your work and your life as a whole.
Get a FREE 7 day trial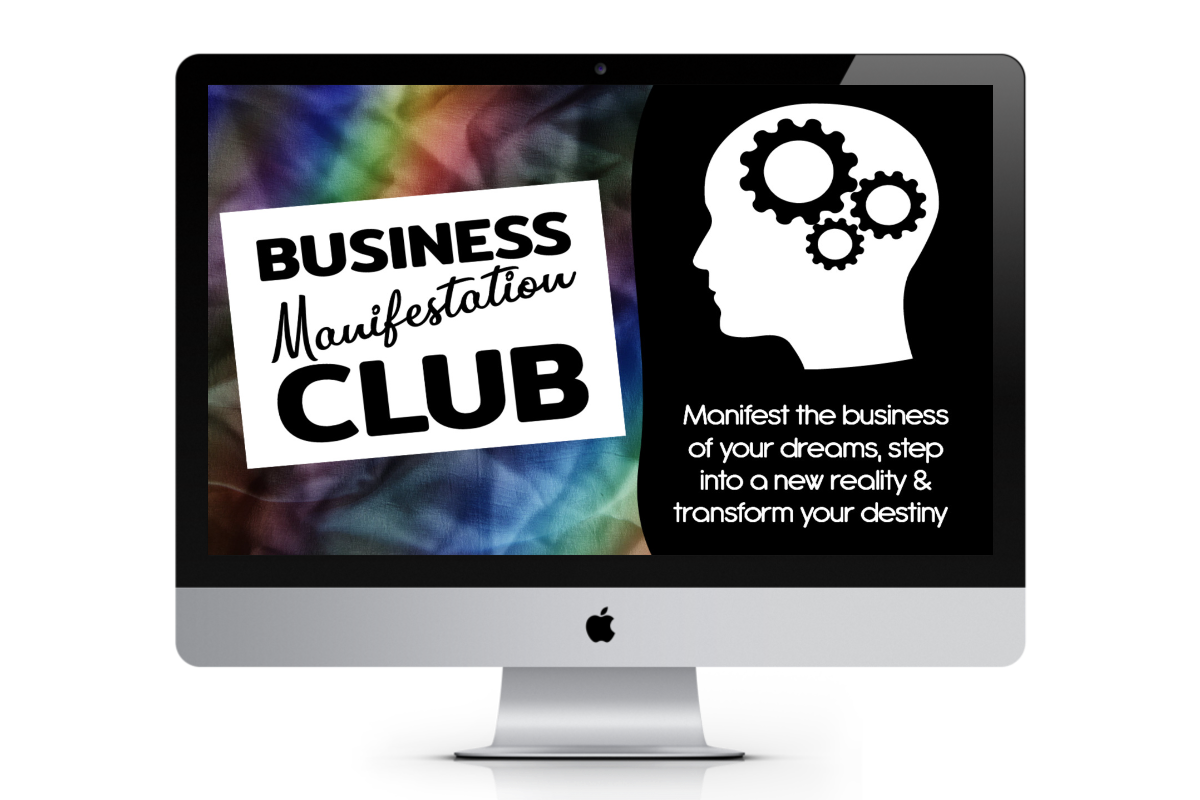 ✔️
DREAM BUSINESS MASTERY
: Get access to ALL of my current and future products. This is my entire system to take you from your current reality to business mastery.
Learn more by clicking here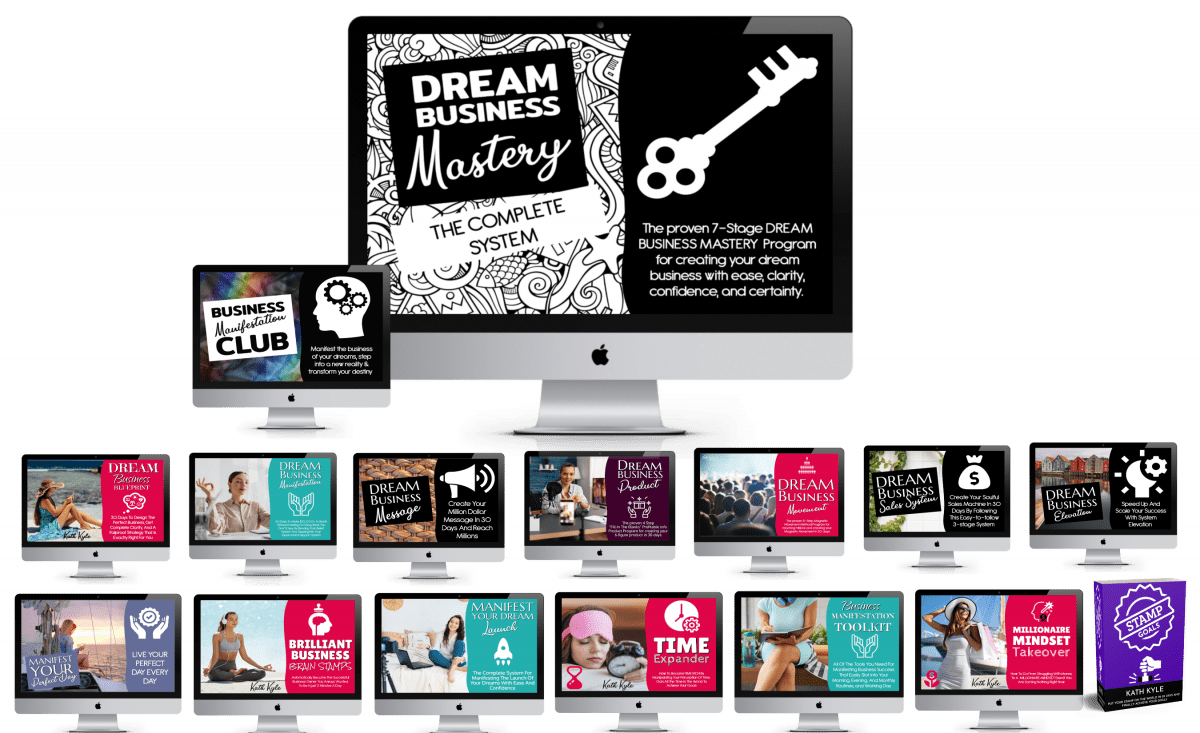 ✔️
STAMP GOALS BOOK
: Put Your STAMP On The World In 30 Days And Finally Achieve Your Goals.
Grab your copy by clicking here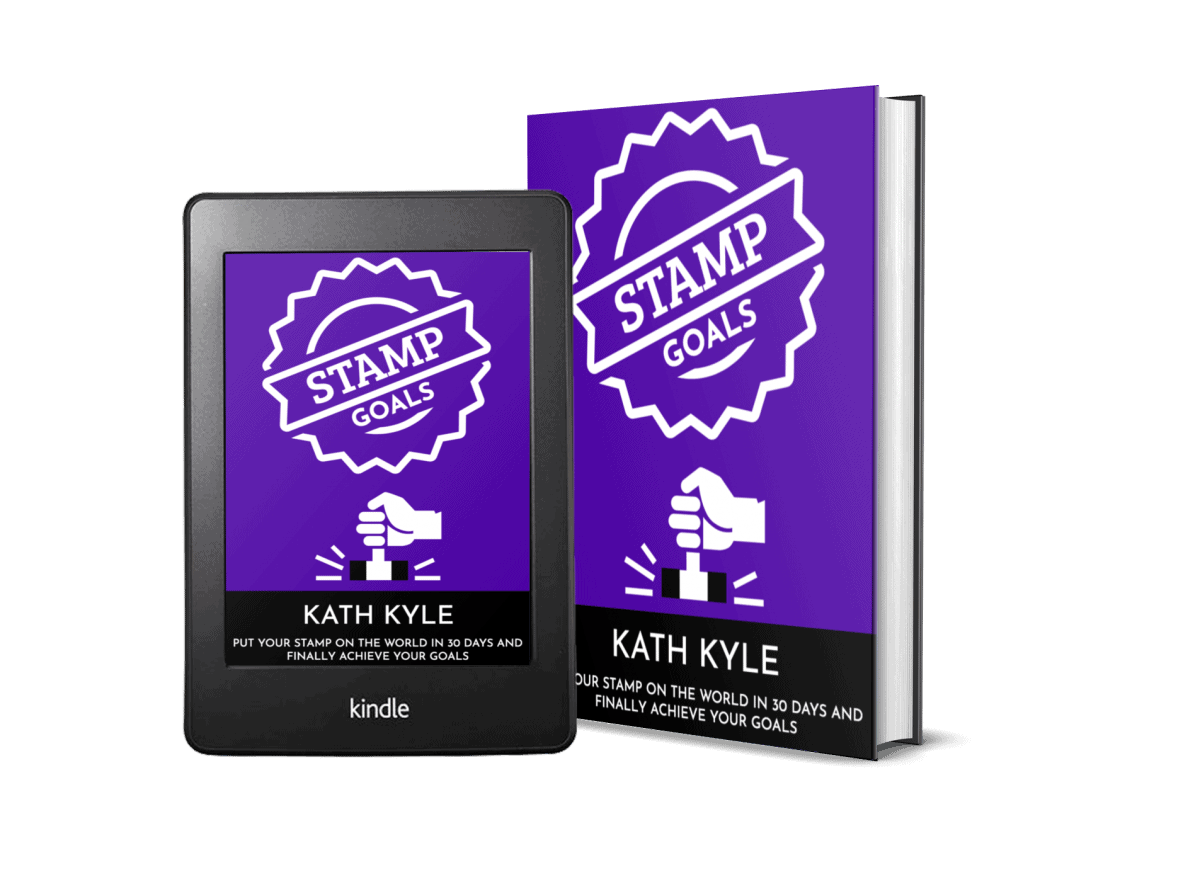 ✔️
ALL PRODUCTS
:
See all of my products and courses by clicking here.
Free Gifts
✔️
MANIFESTING WITH REVERSE MEMORIES GUIDE
: Creating Reverse Memories Is The Best Way To Guarantee Your Desires Will Manifest In Reality.
Click here for FREE access.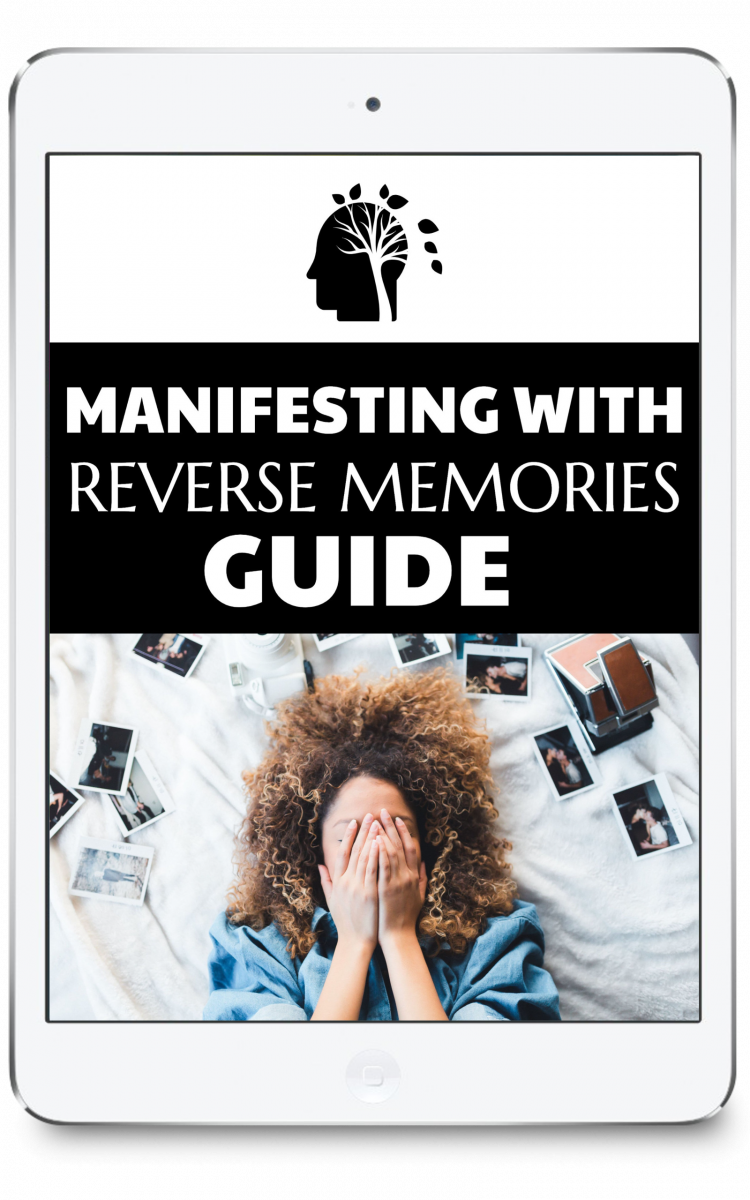 ✔️
10 MINUTE MANIFESTATION MEDITATION
: This powerful 10 minute manifestation meditation will reprogram your subconscious mind and is guaranteed to bring your manifestation into your physical reality.
Click here for FREE access.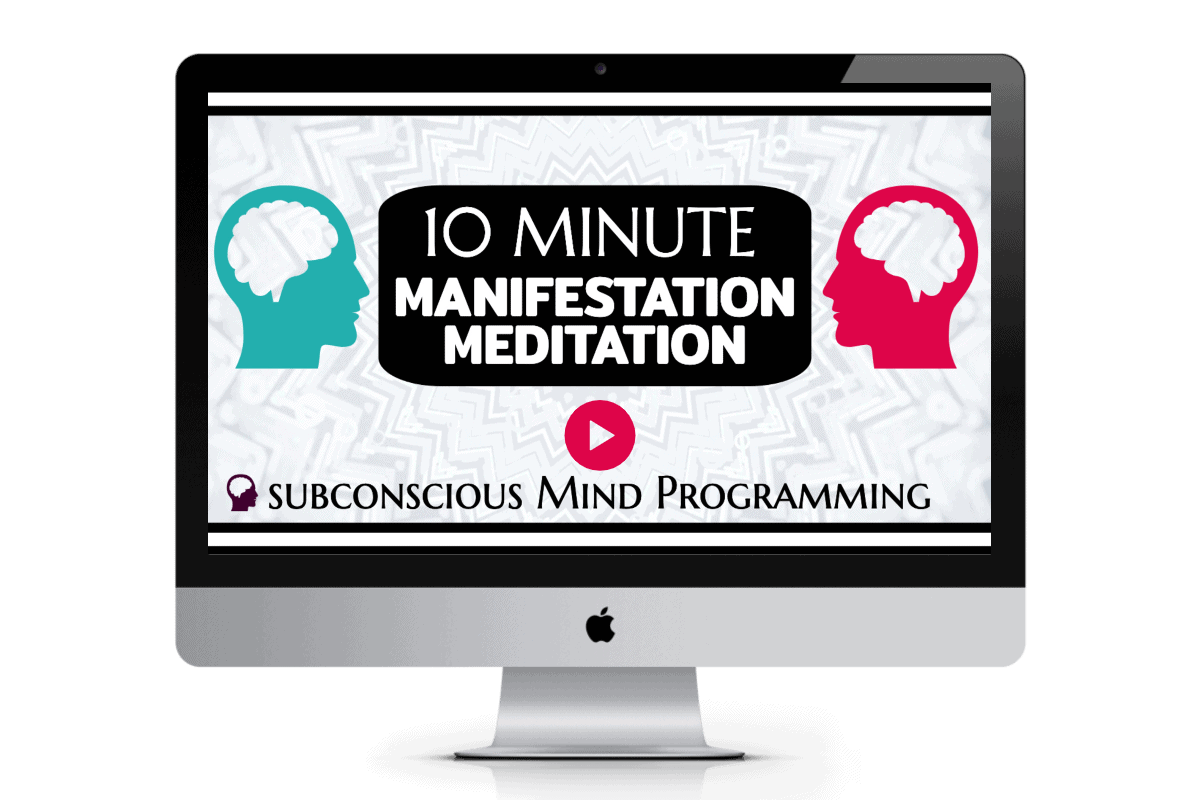 ✔️
MANIFESTATION MILESTONES BOARD PACK
: MANIFEST FAME, FORTUNE, and FOLLOWERS by creating a vision board and achievement board to manifest business milestones.
Click here for FREE access.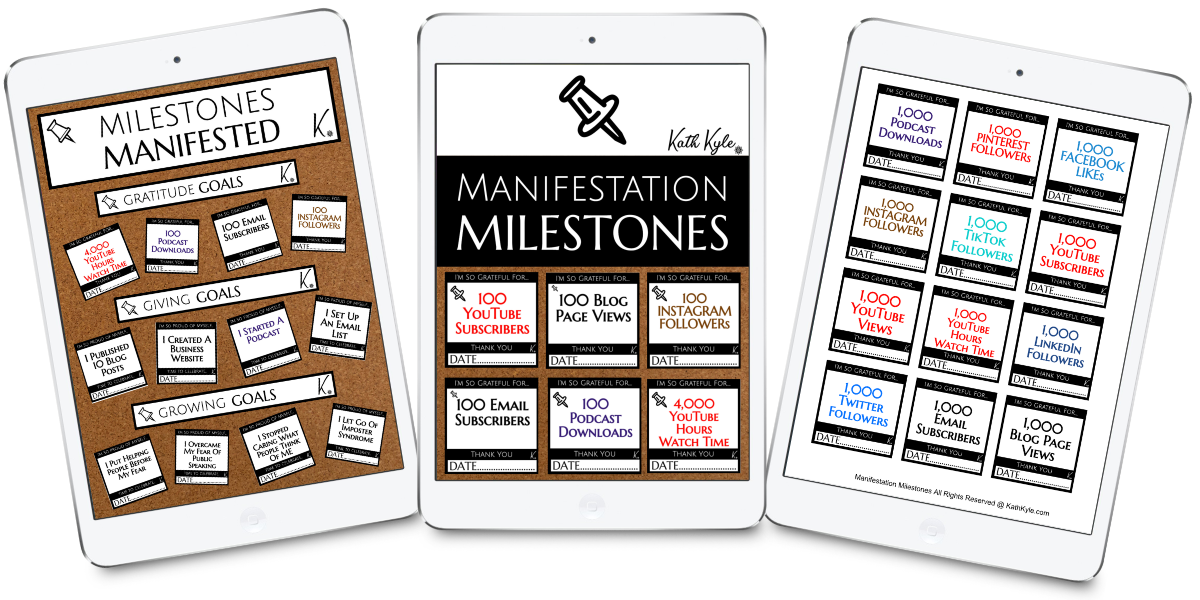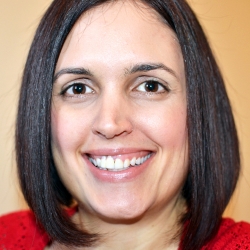 Latest posts by Kath Kyle
(see all)
Please follow and like my content: