These inspiring goal achievement quotes will motivate you to reach your dreams. All of these quotes will help you take action and enjoy every minute of it.
If you're feeling a little discouraged lately about pursuing your dreams, let me tell you that this can be remedied by seeking inspiration from goal achievement quotes that you typically see on the internet.
Studies have shown that aphorism, or a brief statement of a general truth, has something to do with how people get motivated to apply the wisdom from such quotes.
According to psychology experts, humans are by nature aspirational.
This means that it only takes a little nudge to give your hard work an added boost so you can conquer your doubts about attaining success.
This brings us to the 'coaching power' of goal achievement quotes. The mind sees them as doubly effective if they're spoken by famous life coaches, speakers, writers, and celebrities.
You don't have to search all over the web to find some as I've collected a hundred quotes so you only have to read them and believe in what they say about going after your dreams.
100 Goal Achievement Quotes To Help You Reach Your Dreams
1.       "You measure the size of the accomplishment by the obstacles you have to overcome to reach your goals." – Booker T. Washington
2.       "Success consists of going from failure to failure without loss of enthusiasm." – Winston Churchill
3.       "Never give up. Today is hard, tomorrow will be worse, but the day after tomorrow will be sunshine." – Jack Ma
4.       "Hustling is putting every minute and all your effort into achieving the goal at hand." – Gary Vaynerchuk
5.       "You don't learn to walk by following the rules. You learn by doing, and falling over." – Richard Branson
6.       "The future rewards those who press on." – Barrack Obama
7.       "To win big, you sometimes have to take big risks." – Bill Gates
8.       "You can't be that kid standing at the top of the waterslide, overthinking it. You have to go down the chute." – Tina Fey
9.       "Achieving the highest possible return on human capital must be every manager's goal." – Brian Tracy
10.   "Desire, burning desire, is basic to achieving anything beyond the ordinary." – Joseph B. Wirthlin
11.   "If you can dream it, you can do it." – Walt Disney
12.   "If something is important enough, even if the odds are against you, you should still do it." – Elon Musk
13.   "The only people who never tumble are those who never mount the high wire." – Oprah Winfrey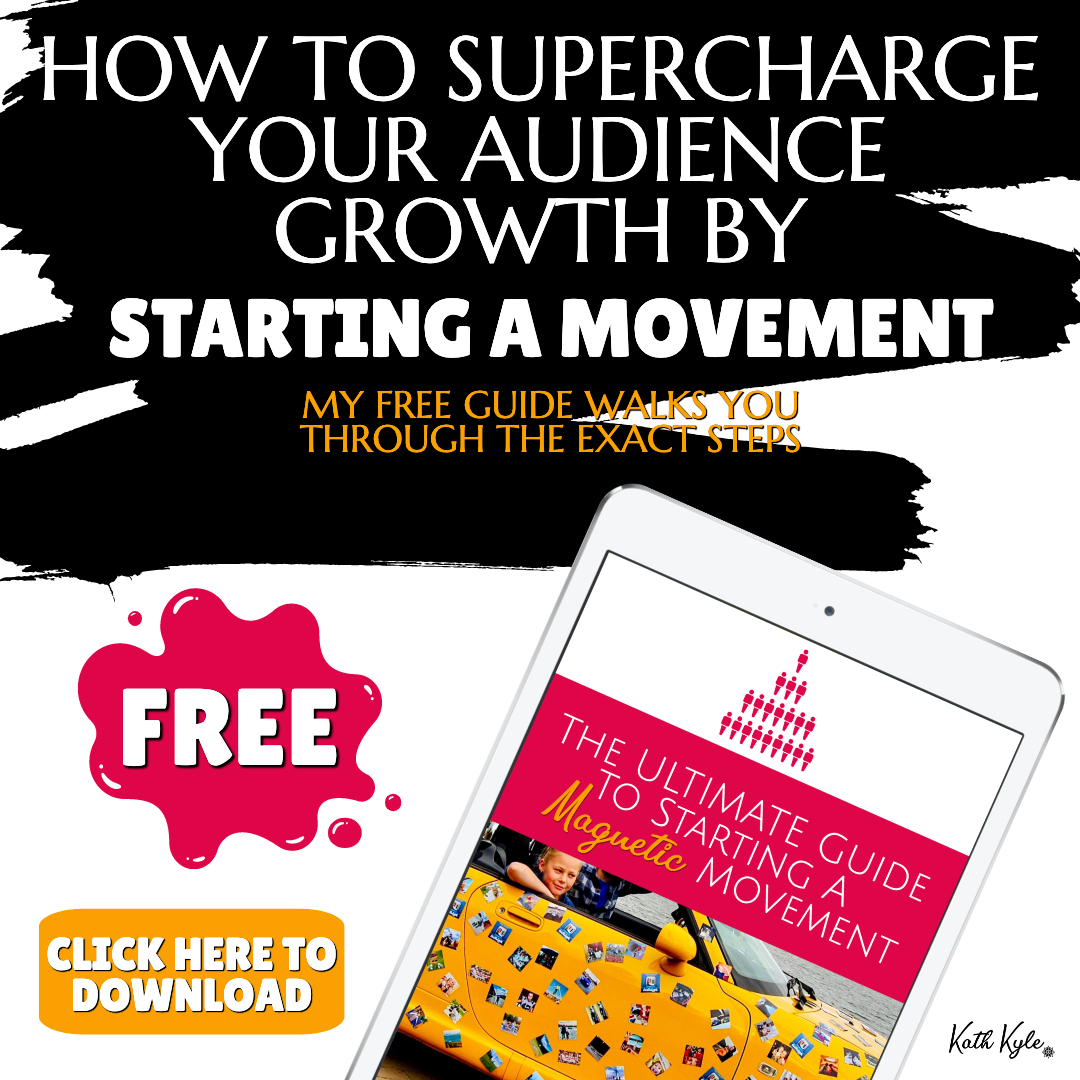 14.   "You have to be able to get up and dust yourself off and always be going forward." – Rita Moreno
15.   "Do not wait; the time will never be 'just right'." – George Herbert
16.   "I fear failure, but I won't let it stop me. Sometimes you just got to do it or else it just doesn't happen." – Mark Cuban
17.   "Don't watch the clock; do what it does. Keep going." – Sam Levenson
18.   "I know how it looks. But just start. Nothing is insurmountable." – Lin-Manuel Miranda
19.   "Everyone's dream can come true if you just stick to it and work hard." – Serena Williams
20.   "It always seems impossible until it's done." – Nelson Mandela
21.   "I have not failed. I've just found 10,000 ways that won't work." – Thomas Edison
22.   "Where there is a will, there is a way." – Pauline Kael
23.   "Aim for the moon. If you miss, you may hit a star." – W. Clement Stone
24.   "Press forward. Do not stop, do not linger in your journey, but strive for the mark set before you." – George Whitefield
25.   "Change your life today. Don't gamble on the future, act now, without delay." – Simone de Beauvoir
26.   "Never give up, for that is just the place and time that the time will turn." – Harriet Beecher Stow
27.   "One secret of success in life is for a man to be ready for his opportunity when it comes." – Benjamin Disraeli
28.   "The road to success and the road to failure are almost exactly the same." – Colin R. Davis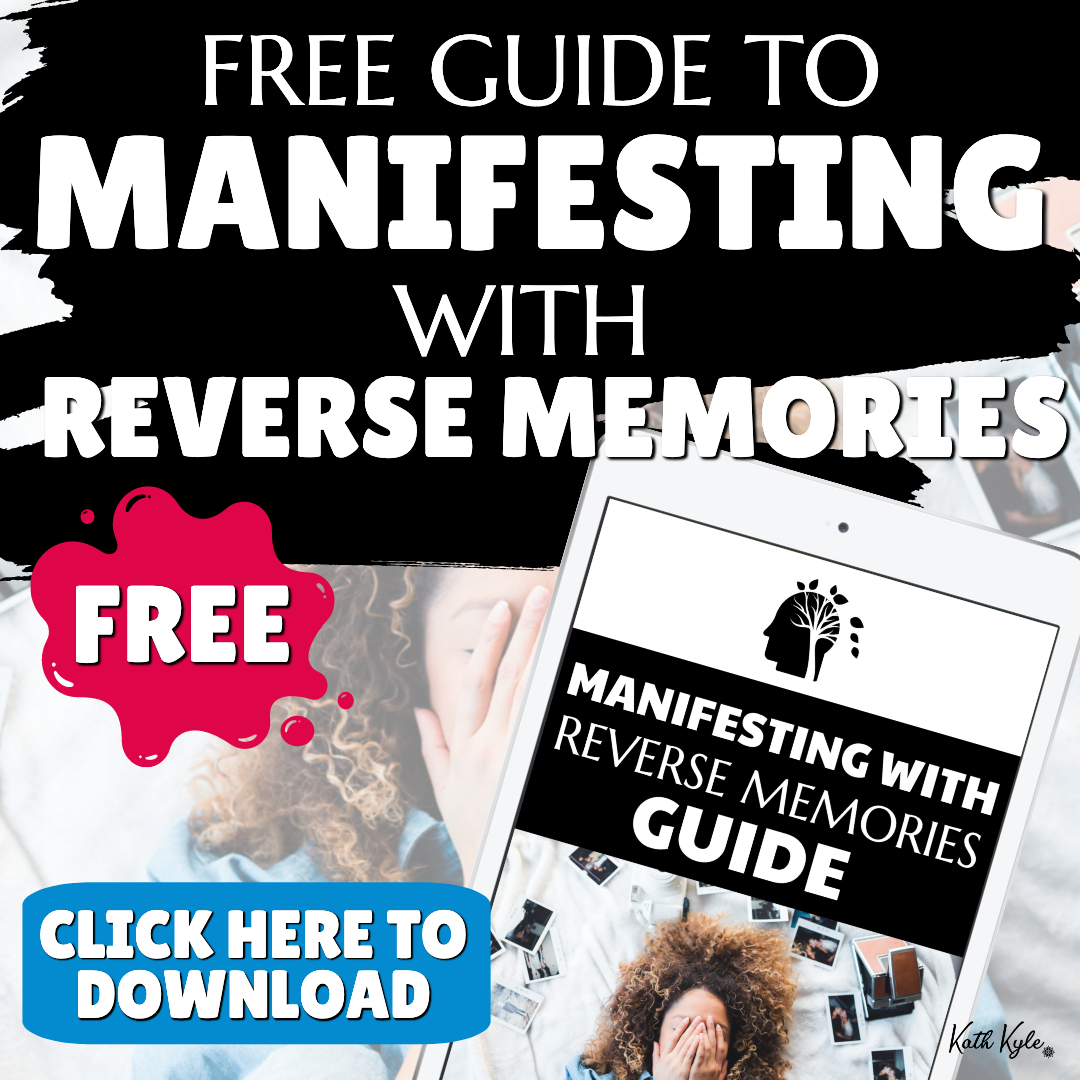 29.   "Obstacles are those frightful things you see when you take your eyes off your goal." – Henry Ford
30.   "The difference between average people and achieving people is their perception of and response to failure." – John Maxwell
31.   "The future belongs to those who believe in the beauty of their dreams." – Eleanor Roosevelt
32.   "Keep your eyes on the stars, and your feet on the ground." – Theodore Roosevelt
33.   "You just can't beat the person who never gives up." – Babe Ruth
34.   "In order to succeed, we must first believe we can." – Nikos Kazantzakis
35.   "Start where you are. Use what you have. Do what you can." – Arthur Ashe
36.   "Success is not final; failure is not fatal: It is the courage to continue that counts." – Winston Churchill
37.   "I find that the harder I work, the more luck I seem to have." – Thomas Jefferson
38.   "Stop chasing the money and start chasing the passion." – Tony Hsieh
39.   "Don't let the fear of losing be greater than the excitement of winning." – Robert Kiyosaki
40.   "The only limit to our realization of tomorrow will be our doubts of today." – Franklin D. Roosevelt
41.   "Success comes from knowing that you did your best to become the best you are capable of becoming." – John Wooden
42.   "Successful people keep moving. They make mistakes, but they don't quit." – Conrad Hilton
43.   "Fall seven times and stand up eight." – Japanese proverb
44.   "In order to succeed, your desire for success should be greater than your fear of failure." – Bill Cosby
45.   "Success is science; if you have the conditions, you get the result." – Oscar Wilde
46.   "The secret to success is to do the common thing uncommonly well." – John D. Rockefeller, Jr.
47.   "The only place where success comes before work is in the dictionary." – Vidal Sassoon
48.   "However difficult life may seem, there is always something you can do and succeed at." – Stephen Hawking
49.   "A champion is afraid of losing. Everyone else is afraid of winning." – Billie Jean King
50.   "All you need in this life is ignorance and confidence, and then success is sure." –Mark Twain
51.   "If everyone is moving forward together, then success takes care of itself." – Henry Ford
52.   "The difference between a successful person and others is not a lack of strength, not a lack of knowledge, but rather a lack of will." – Vince Lombardi
53.   "Fortune befriends the bold." – Emily Dickinson
54.   "Action is the foundational key to all success." – Pablo Picasso
55.   "Diligence is the mother of good fortune." – Benjamin Disraeli
56.   "Develop success from failures. Discouragement and failure are two of the surest stepping stones to success." – Dale Carnegie
57.   "Eighty percent of success is showing up." – Woody Allen
58.   "To reach a port, we must sail—Sail, not tie at anchor—Sail, not drift." – Franklin Roosevelt
59.   "Failure is not an option. Everyone has to succeed." – Arnold Schwarzenegger
60.   "Success is dependent on effort." – Sophocles
61.   "They succeed, because they think they can." – Virgil
62.   "Success is the child of drudgery and perseverance. It cannot be coaxed or bribed; pay the price and it is yours." – Orison Swett Marden
63.   "Winners are losers who got up and gave it one more try." – Dennis DeYoung
64.   "The greatest mistake you can make in life is to continually be afraid you will make one." – Elbert Hubbard
65.   "In order to succeed you must fail, so that you know what not to do the next time." – Anthony J. D'Angelo
66.   "One part at a time, one day at a time, we can accomplish any goal we set for ourselves." – Karen Casey
67.   "Life can be pulled by goals just as surely as it can be pushed by drives." – Viktor Frankl
68.   "Success is the sum of small efforts—repeated day in and day out." – Robert Collier
69.   "I was obliged to be industrious. Whoever is equally industrious will succeed equally well." – Johann Sebastian Bach
70.   "Discipline is the bridge between goals and accomplishment." – Jim Rohn
71.   "It's the steady, quiet, plodding ones who win in the lifelong race." – Robert W. Service
72.   "Success is sweet and sweeter if long delayed and gotten through many struggles and defeats." – Amos Bronson Alcott
73.   "If a goal is worth having, it's worth blocking out the time in your day-to-day life necessary to achieve it." – Jill Koenig
74.   "What you get by achieving your goals is not as important as what you become by achieving your goals." – Henry David Thoreau
75.   "It does not matter how slowly you go as long as you do not stop." – Confucius
76.   "A year from now, you may wish you had started today." – Karen Lamb
77.   "To sit back and let fate play its hand out and never influence it is not the way man was meant to operate." – John Glenn
78.   "If you have a dream, don't just sit there. Gather courage to believe that you can succeed and leave no stone unturned to make it a reality." – Dr. Roopleen
79.   "It was impossible, of course. But when did that ever stop any dreamer from dreaming?" – Laini Taylor
80.   "To conquer frustration, one must remain intensely focused on the outcome, not the obstacles." – T.F. Hodge
81.   "Even a snail will eventually reach its destination." – Gail Tsukiyama
82.   "Become the leader of your life. Lead yourself to where you want to be." – Steve Maraboli
83.   "Acquiring wisdom is great but it is not the goal. Applying is." – Idowu Koyenikan
84.   "The most important thing is this: to sacrifice what you are now for what you can become tomorrow." – Shannon Alder
85.   "The struggles we endure today will be the "good old days" we laugh about tomorrow." – Aaron Lauritsen
86.   "I've worked too hard and too long to let anything stand in the way of my goals." – Mia Hamm
87.   "There are always periodic opportunities to give up, while every single moment is an opportunity to persevere." – Dean F. Wilson
88.   "Even if you're on the right track, you'll get run over if you just sit there." – Will Rodgers
89.   "The more I want to get something done, the less I call it work." – Richard Bach
90.   "A boat is always safe in the harbour, but that's not what boats are built for." – Katie Couric
91.   "Some lean back. But those who lean forward are poised to cross the finish-line first!" – T.F. Hodge
92.   "Do it all the way. If you're going to half-ass it, why bother?" – Ashly Lorenzana
93.   "Remember how far you've come, and you won't have to rely on a destiny for your future. It will come on your own." – Shannon A. Thompson
94.   "I should and can play better. That is going to be the challenge for me." – Andrew Strauss
95.   "To persist with a goal, you must treasure the dream more than the costs of sacrifice to attain it." – Richelle E. Goodrich
96.   "The best way to maximize your time is by not wasting time." – Tasha Hoggatt
97.   "Erase self-doubt by working to build your strengths instead of focusing on your weaknesses.
98.   "It is our action that determines the viability of our dream." – Steve Maraboli
99.   "You grow by doing what excites you and what scares you everyday, not by trying to find your passion." – Derek Sivers
100.                        "I love the challenge of starting zero every day and seeing how much I can accomplish." – Martha Stewart
Conclusion
Since success is half hard work and half determination, you can really benefit from increasing your willpower through reading goal achievement quotes.
It doesn't matter where you are in your goal timeline right now. You just have to keep being inspired by stocking up on the wisdom from these quotes.
I hope that through this list, you'll soon find yourself more motivated to reach for your goals and aim for success.
Goal setting is a massive passion of mine, and I have many more posts and videos to help you reach your goals so stick around and see what else I can help you with by checking out the links below.
Next Steps
Now that you've got everything you need to get your mind in the right place for success with your goals, you might be looking for the right tools to set your goals and actually achieve them? I have a free gift for you that you're going to love.  For a limited time, I am giving away the planner that I use to set goals for my six-figure blog.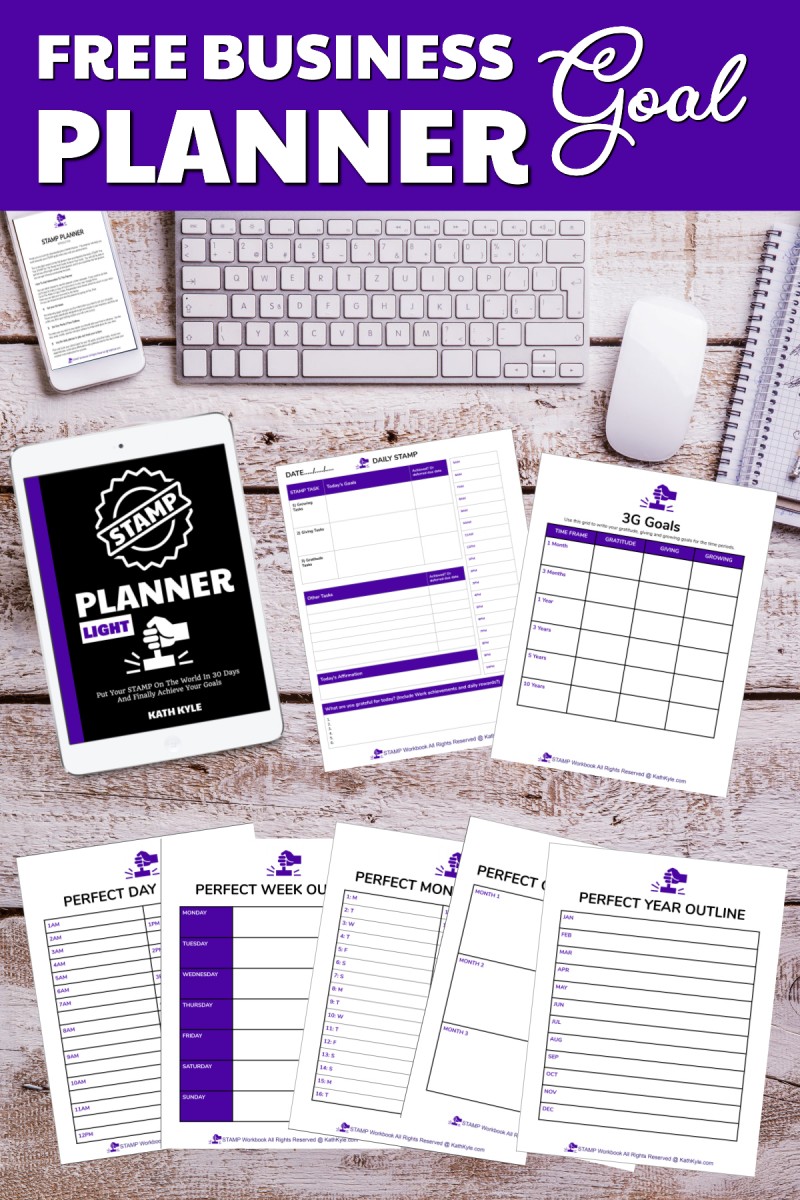 Click here to get your free business goal planner.
Sources
Related Resources You Will Love
TAKE YOUR MANIFESTATION TO THE NEXT LEVEL
Products
✔️
MANIFEST YOUR PERFECT DAY COURSE
: Manifest the life of your dreams and live your perfect day every single day.
Click here for access.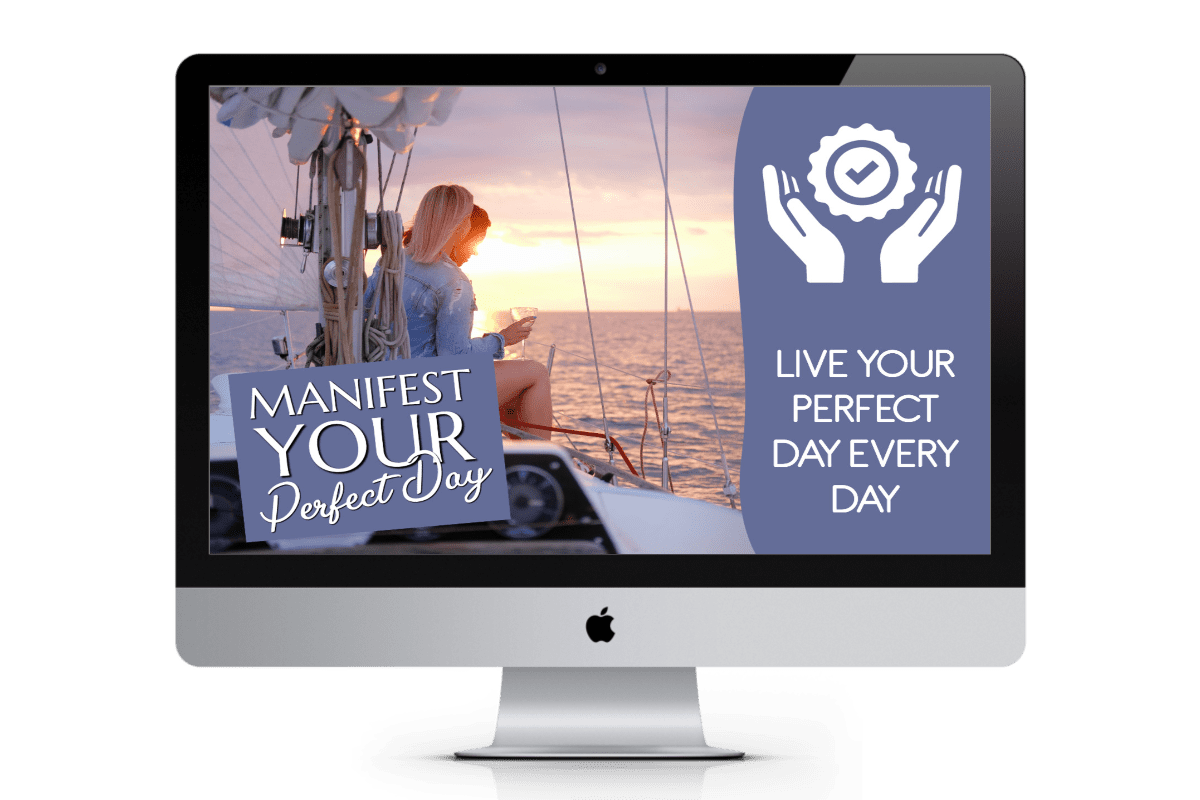 ✔️
BUSINESS MANIFESTATION CLUB
: Manifest a MASSIVE, engaged, and positive FOLLOWING, and MANIFEST the MONEY you desire using never-seen-before manifestation techniques that will transform your results in both your work and your life as a whole.
Get a FREE 7 day trial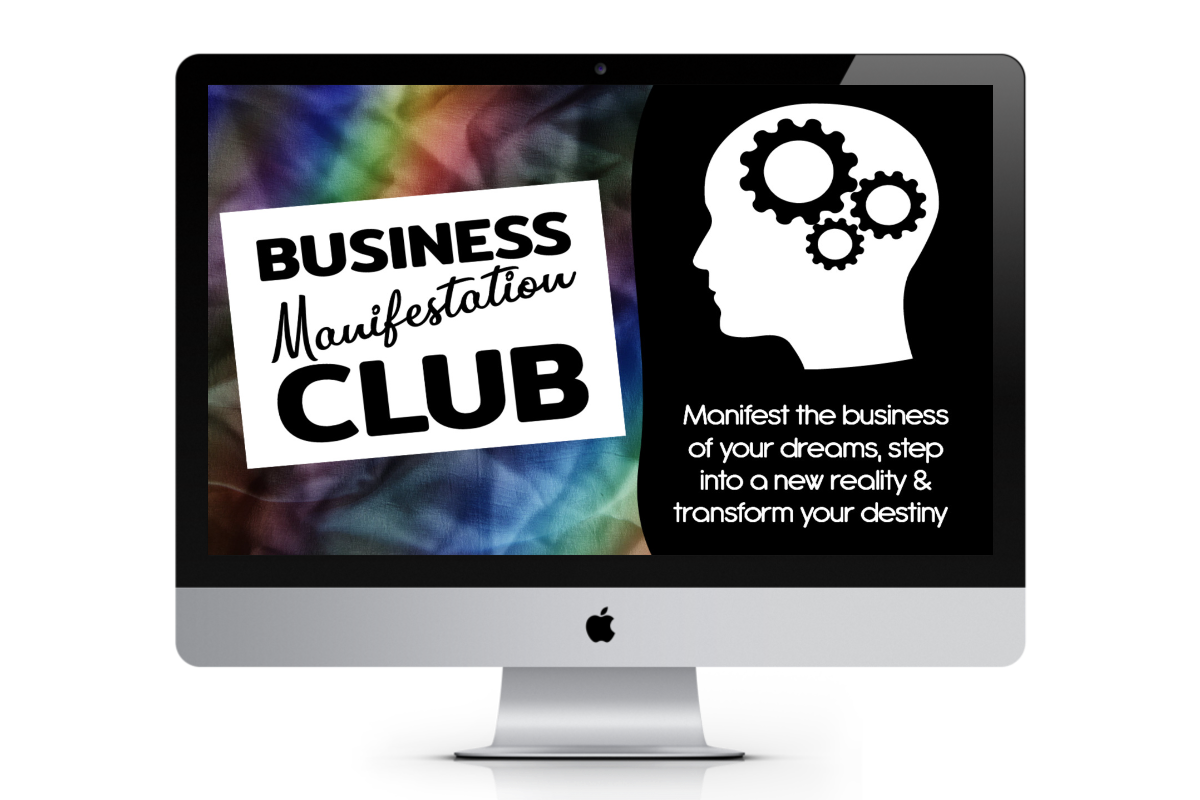 ✔️
DREAM BUSINESS MASTERY
: Get access to ALL of my current and future products. This is my entire system to take you from your current reality to business mastery.
Learn more by clicking here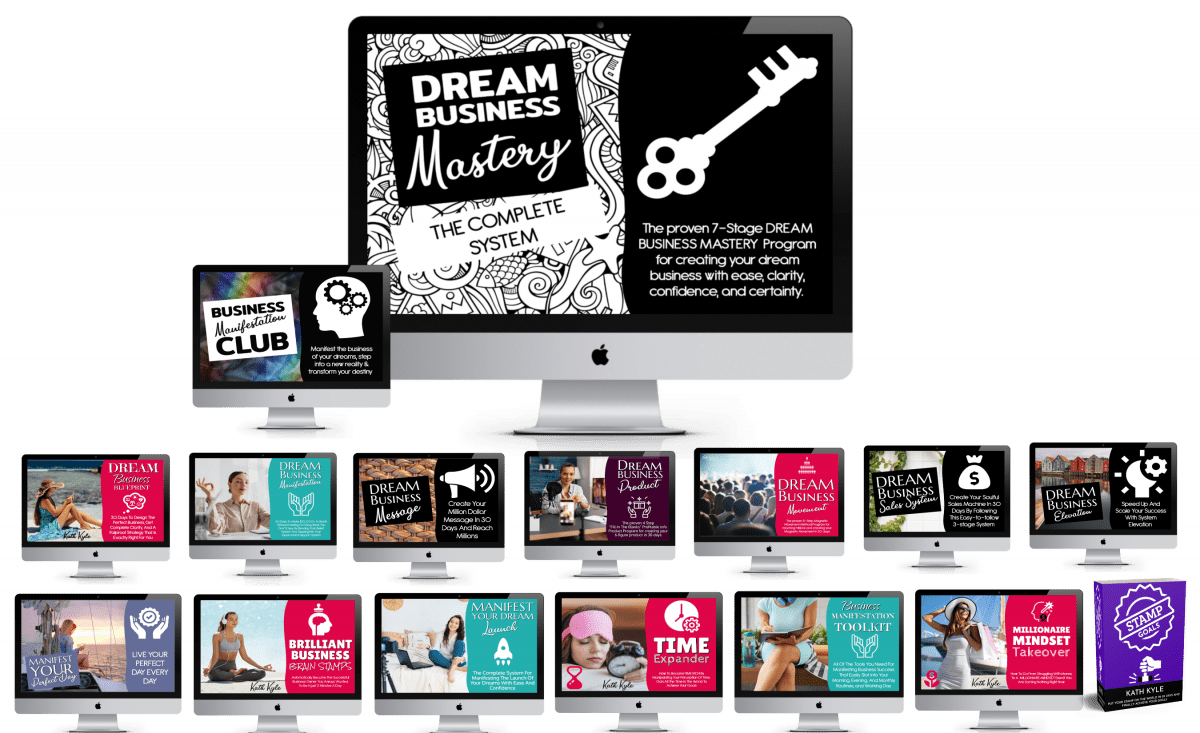 ✔️
STAMP GOALS BOOK
: Put Your STAMP On The World In 30 Days And Finally Achieve Your Goals.
Grab your copy by clicking here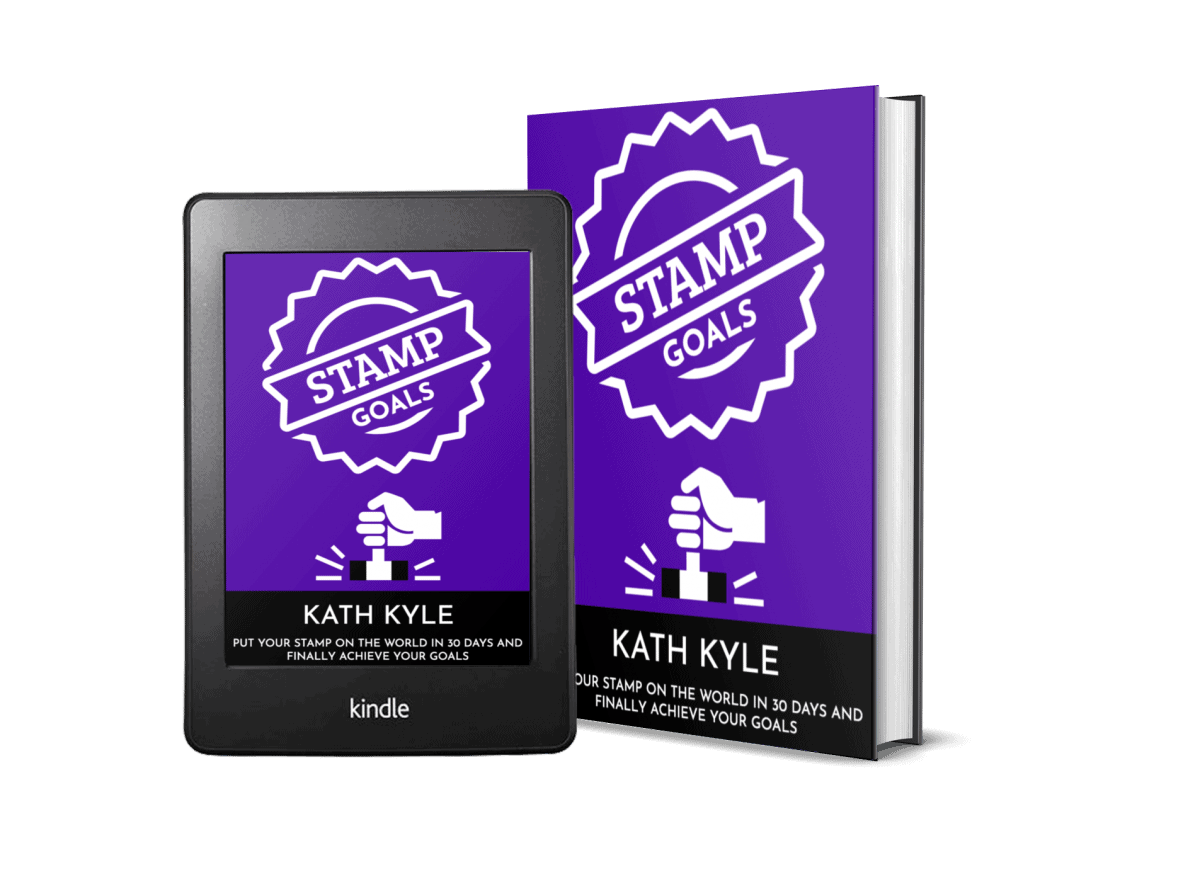 ✔️
ALL PRODUCTS
:
See all of my products and courses by clicking here.
Free Gifts
✔️
MANIFESTING WITH REVERSE MEMORIES GUIDE
: Creating Reverse Memories Is The Best Way To Guarantee Your Desires Will Manifest In Reality.
Click here for FREE access.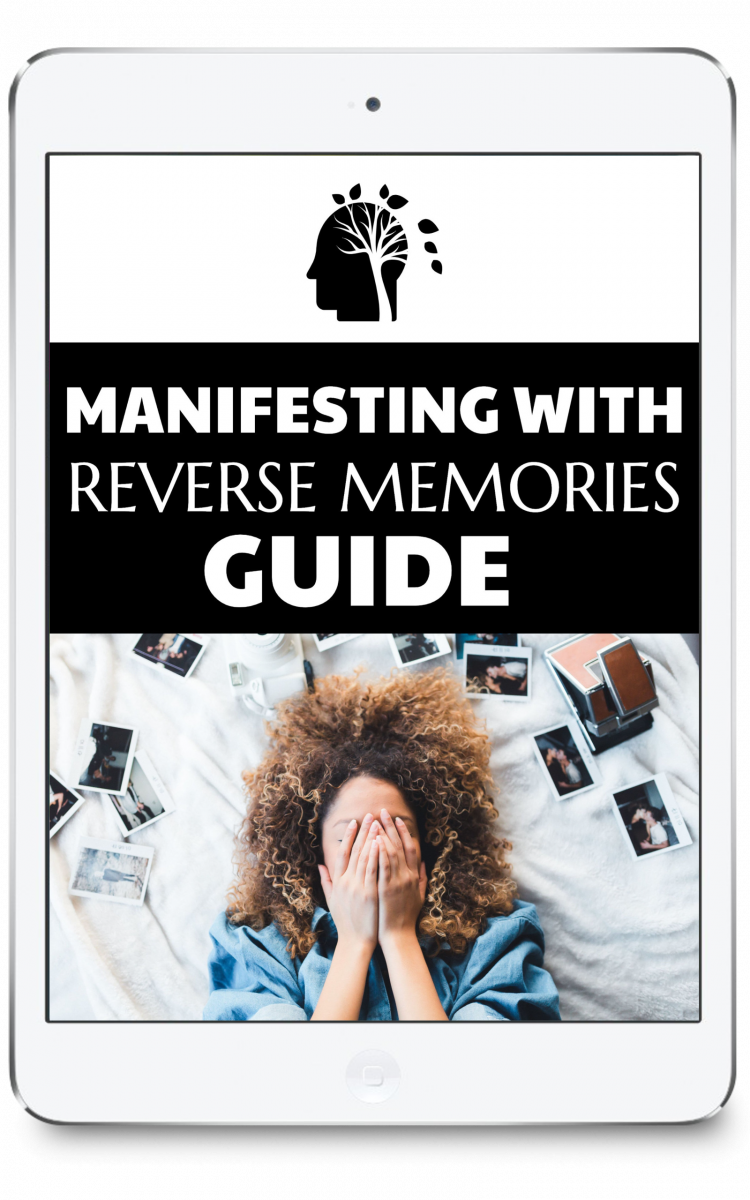 ✔️
10 MINUTE MANIFESTATION MEDITATION
: This powerful 10 minute manifestation meditation will reprogram your subconscious mind and is guaranteed to bring your manifestation into your physical reality.
Click here for FREE access.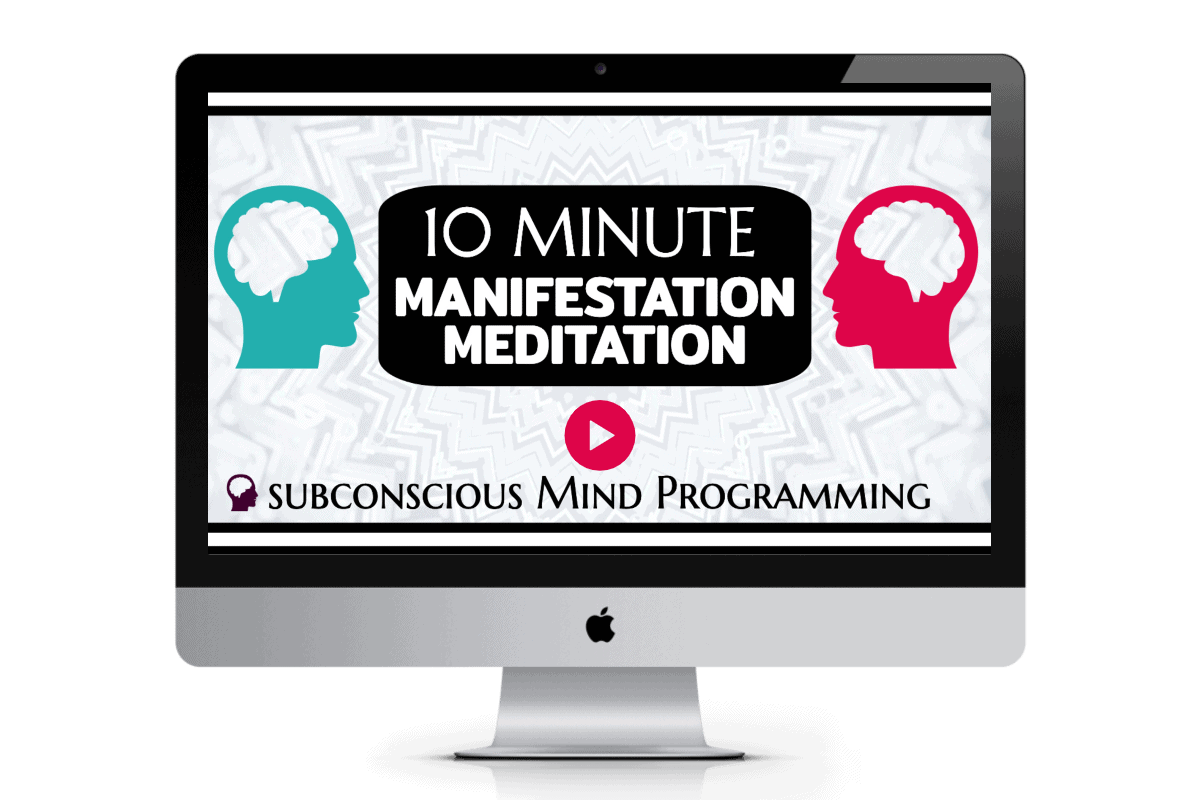 ✔️
MANIFESTATION MILESTONES BOARD PACK
: MANIFEST FAME, FORTUNE, and FOLLOWERS by creating a vision board and achievement board to manifest business milestones.
Click here for FREE access.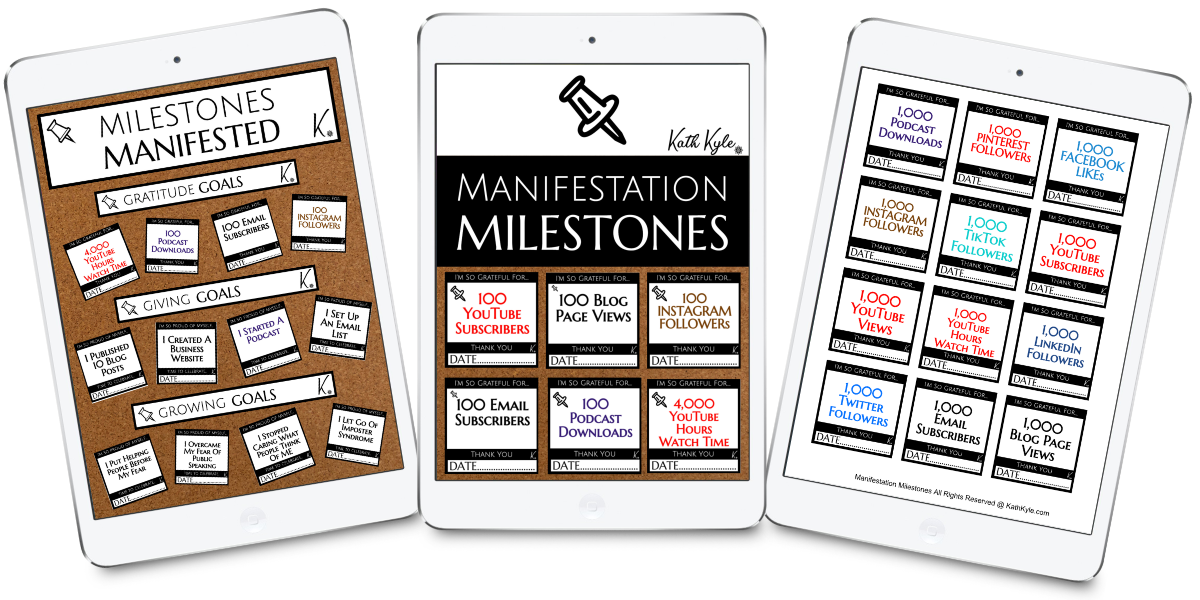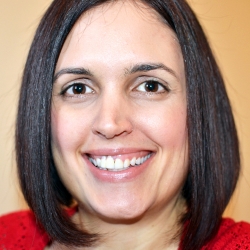 Latest posts by Kath Kyle
(see all)
Please follow and like my content: