These productivity tips for entrepreneurs helped me create a six-figure blogging business. Some of these effective ideas will be totally new to you.
As an entrepreneur, you've probably got a million different ideas you want to implement on your business, and too little time to do everything you want to do.
What if you could double the number of tasks you could get done in a day?
Do you think you could double your profits if you got double the amount of work done?
That would be like hiring another person to work for your business.
The problem with most entrepreneurs is their time is stretched far too thinly and they get easily distracted by the next shiny object, or they are stretched too thinly, not yet able to afford to pay someone else to pick up some of the essential business tasks needed to move their business to the next level.
People are always amazed at the amount of work I get done in any one month, and that is because I use my time very effectively and have learned some fantastic productivity skills that I'm going to share with you today.
30 Easy Productivity Tips For Entrepreneurs That Double Your Output
Here are some of the techniques I've used myself to get double the amount of work done in my business.
Planning For Productivity
You know the saying, fail to plan and plan to fail?  It is crucial to plan your day to maximize your time and get as productive as you can be.
1) Set Goals
Let's start with the big picture.  If you're not sure about the reason for the tasks you are doing, you need to know that first.  Then from there, you need to set some big-picture goals.  These should be high-level projects like create a new customer services system, or they could be goals based on revenue such as double my revenue this month.  I suggest making 90-day goals as yearly goals can often seem too long in a fast-paced world.
You should also prioritize your goals in order of importance.  Which project should be started first, or do some projects need to be worked on simultaneously?
2) Create A To-Do List For Projects
Based on your goals, you should now break these down into different projects.  Each project should be broken down into separate tasks such as 'make a document with standard customer responses' and 'research customer services systems'.
3) Set Deadlines
Now that you have a list of all of the individual tasks you need to do, you should attach deadlines to these tasks so you know the date they absolutely have to be finished by.  It can be helpful to create a Gantt chart for this, where you input the tasks into rows of a spreadsheet and you plot the dates across the top and color blocks of cells where the task should be worked on and completed.
4) Create A Monthly To-Do List
Now you should know exactly what tasks you need to do by when, it's now time to make a monthly to-do list.  Estimate how long each task will take and make a list of all tasks that need to be completed next month.
5) Create A Weekly To-Do List
Break down your monthly tasks into weekly tasks, bearing in mind the days you are actually working – if you only work Monday to Friday, don't schedule tasks over the weekend.
6) Create A Daily To-Do List
You can now break your weekly to-do list into a daily to-do list.  From this daily to-do list you might also need to add more regular tasks to it such as 'check your emails' and 'attend meetings'. Order the tasks in order of importance.
7) Create A To-Do List For Future Tasks
It is natural to get great ideas for other tasks as you go through your day.  The best thing you can do for your productivity is to create a to-do list for future tasks and dump any new ideas into this list.  Review this list once a month to decide if any of the ideas need to be brought into your regular to-do lists.
8) Plan Your Day The Night Before
Get yourself a good planner or journal and spend 5-10 minutes planning your next day the night before.  This has two benefits.
It helps your brain to solidify those tasks as something you are going to achieve the next day while you are sleeping, making success more likely.
You don't waste time in the morning wondering what you are going to do and then procrastinating with some time on social media.
9) Schedule Your Own Work In Your Diary
You should use time blocks to manage your time throughout the day.  Plan blocks of time each day where you will achieve certain tasks.  Use your calendar to write down these tasks as if they were an actual appointment.  This way you won't be tempted to schedule meetings when you should be working on a critical project.
Here is a sample day of mine planned out with time blocks.  I like to time block my entire day, not just my working day so I make sure I get ALL of my essential tasks done for the day which are not solely based on working.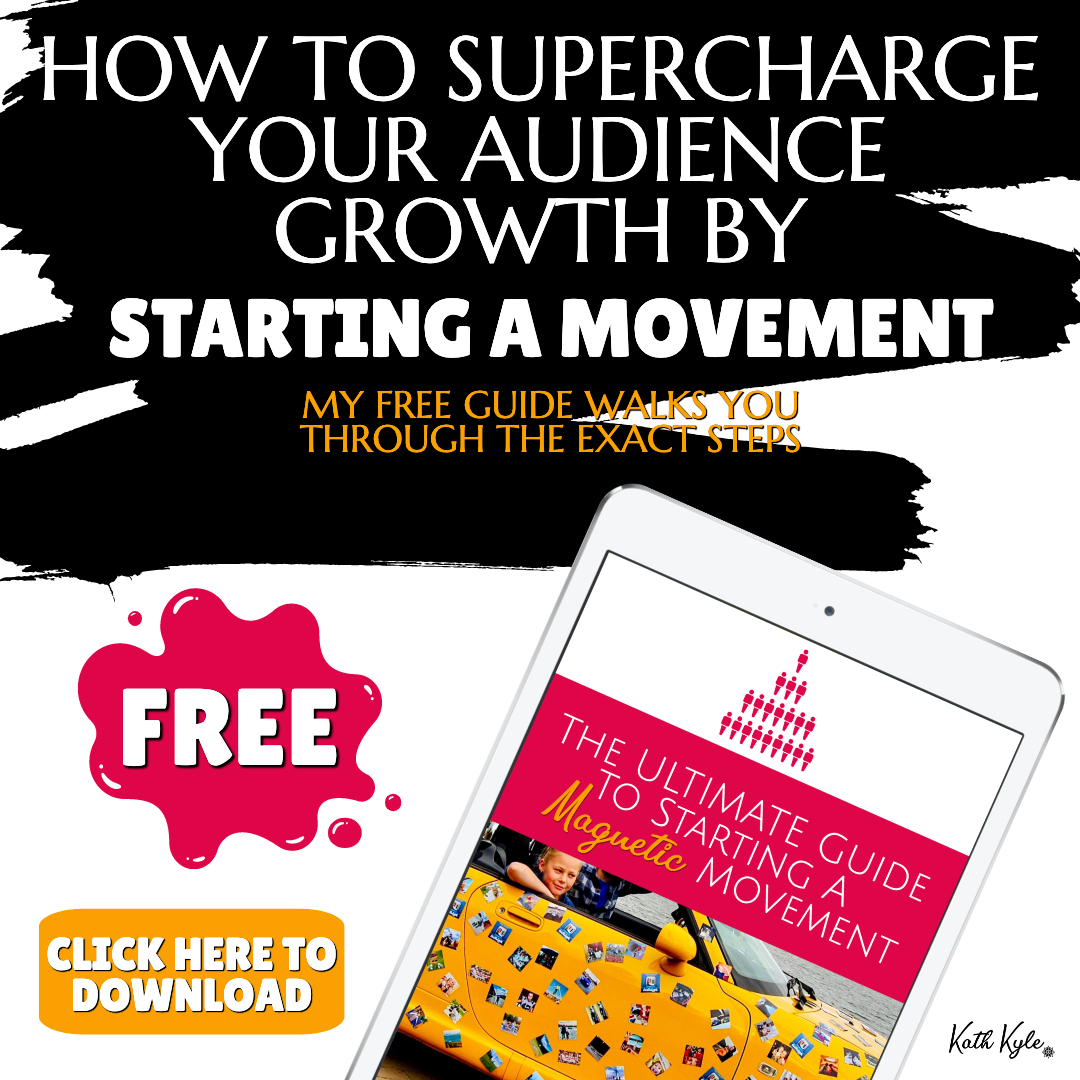 5am: Get up, get ready and drive to the gym
5:30: Gym
6:30: Drive home, shower and make celery juice
7:30: Get kids ready for school and take them to school
8:30: Check yesterday's stats, email inbox, and Trello messages & check the team's work.
9:30: Plan content for blog X 3 articles
10:30: Breakfast & Vitamins
11:00: Write blog post
1:00: Format blog post, Create images for the blog post and share on social media
2:00: Lunch and a short walk
2:30: Catch up time
3:00: Pick up kids from school
4:00: Tidy the kitchen and make dinner, lunches for the next day, help kids with homework
5:00: Eat dinner with my family
6:00: Tidy up and take kids to any clubs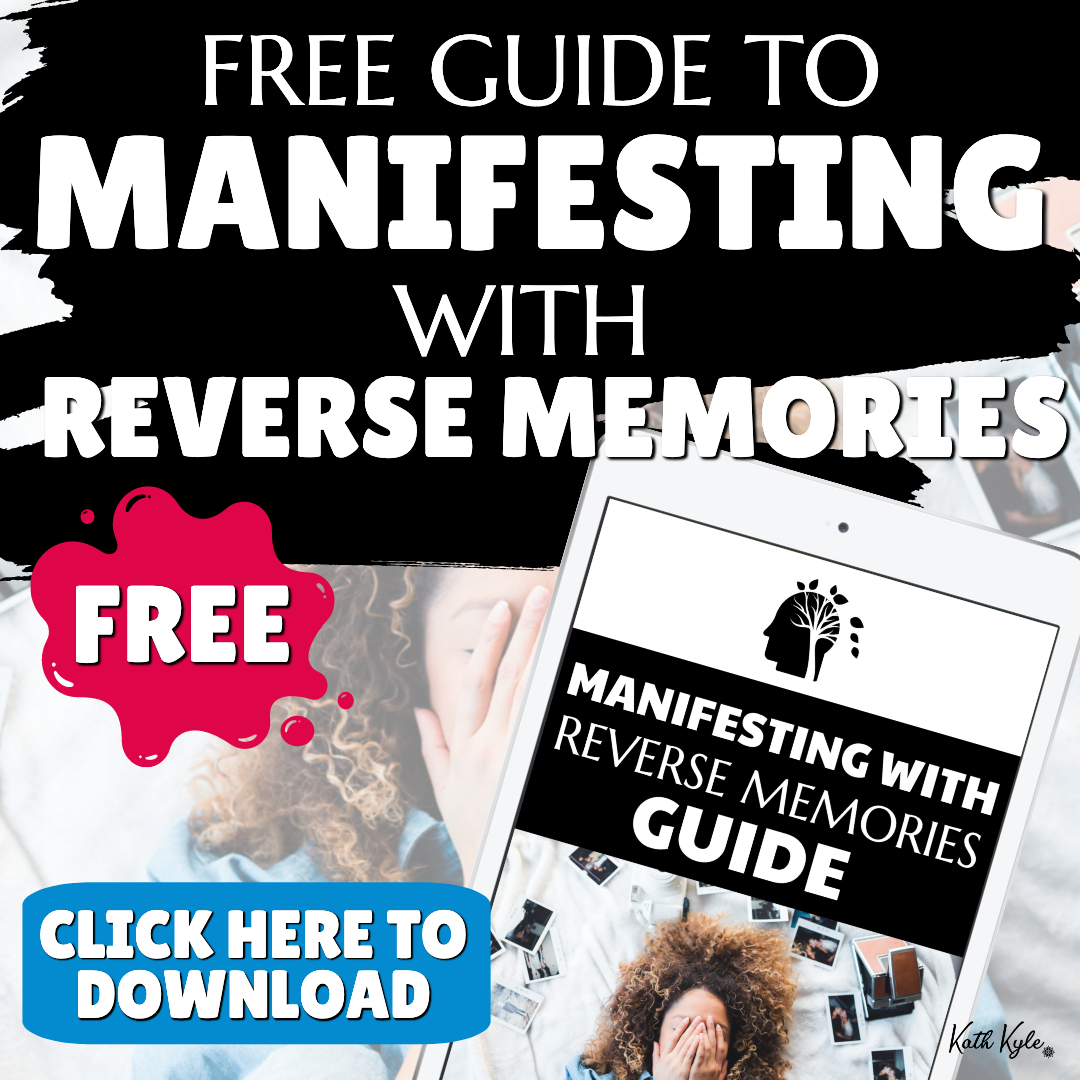 7:00: Have a sauna and a bath
8:00: Put kids to bed
8:30: Wind down for bed by reading a book.
9:00: Sleep
Productivity Tools And Hacks
10) Use Trello To Organize Your Tasks
I use a free project management tool called Trello.  You can create a different 'board' for each project.  Within each board, you can set up 'lists'.  Under these lists, you can create 'cards' where you store the details of particular tasks.
I use Trello to store my to do lists for me and my team.  It is also a great tool for communicating with your team about particular tasks.  This has the advantage of keeping tasks out of your email inbox, which shouldn't really be used to complete tasks.
I love Trello so much that I really don't know what I'd do without it.  It is simply a game-changer.
11) Use Google Docs For Computer-Based Work
The advantage of using Google Docs for all your work is that you can easily access your document from multiple devices instead of having to share files across your devices.  You can also work offline on Google Docs.  Another big advantage is that you can share Google docs with your team or other people and you can manage the permissions allowing someone to just read a file, make comments or edit it.  This makes it so much faster to work within a team.
12) Set 1-2 Time Blocks Per Day To Check Your Emails
Email is the biggest time-suck for most people.  Email is supposed to be a communication tool, but some people actually never move away from their email to do any other type of work.  That's because in this day and age, communication is instant and people can struggle to not answer their emails straight away.  If you set time blocks each day for working on your email, it means you can move away from your email at a particular time, rather than when you've dealt with everything.  This gives you so much free time for managing other projects.
Here's how I set aside time for my email inbox.
First thing in the morning I go into my inbox and deal with the critical, urgent tasks that can't wait. I ignore everything else and carry on working.
Then at the end of the day, I go back into my inbox and delete everything that I don't need.  Which brings me on to the next point.
13) Manage Your Email Inbox Like A Pro
Have you ever heard the expression, do, delete or delegate?  When it comes to your inbox, here's how you should deal with it:
Do: If the task takes less than 1 minute, do it immediately.  If it is going to take a long time, add it to your weekly to do list to be scheduled at a later date.
Delegate: If it's possible to get someone else to do this, you should do this to free up as much time as you can.
Delete: Anything that you don't need, delete it straight away.  Unsubscribe from mailing lists. Don't let other people waste your time.
14) Get To Inbox Zero The Last Time You Check Your Emails
At the end of the day, try and get to inbox zero, first be doing quick jobs, adding longer jobs to your to-do list, delegating tasks and deleting everything else.  Reply to people as the very last thing you do because if they email you back straight away, you won't be tempted to reply to them straight away as you'll have already logged off your email for the day.
15) Create Different Work Spaces In Your Browser For Different Projects
Have you ever had about 50 different tabs open at the same time?  Being an internet entrepreneur, this was exactly what my browser always looked like as I literally did need that many tabs in any given day.
Then I discovered something which changed everything.
A chrome extension called Workona.  You set up 'work spaces' and you add the websites to each relevant work space.  Then when you are working on a project, you only have the tabs open that you actually need to complete that project.  This has totally sped up productivity as I can quickly find the tabs I need and not get distracted with the tabs I don't.
I have a tab called 'Admin' which contains all my websites for checking my stats, and my email Inbox.  Then when I've finished my admin tasks, I move on to a new Workona work space and my email inbox is no longer accessible so I can't be tempted to just check my emails as a procrastination technique.
16) Speed Up Your Typing
The best thing I ever did in terms of getting work done faster was learning to touch type when I was 16 years old.  I can type really fast now without looking at the keys, which means I can type almost as fast as I can formulate my thoughts on the page, which does wonders for my creativity.  We need to type to do almost every job now so I can't think of a job in which touch typing wouldn't massively improve your productivity.
17) Use 2 Monitors On Your Desk
For years I worked on a tiny little laptop and found it really hard to manage my workload.  Then, we moved into a bigger house and I had my own office and large desk, so I was able to buy a computer and 2 large monitors.  Having 2 monitors makes working so much faster as I can copy from one monitor to another, and a million other tasks that are helped with more space to spread out my work.
18) Use A Standing Desk Or A Treadmill Desk
Sitting down all day is not good for your productivity as you get agitated and achy, and it's really not good for your health.  When I got my own office, I also bought a treadmill desk which is something I'd wanted for such a long time.  It means I can get gentle exercise all day long which helps me feel much more productive.  When I'm tired I can press a button and pull my chair up again.  I absolutely adore it.
19) Create Systems And Procedures For Repeated Tasks
Whenever you do a task more than once you should create instructions and a checklist for doing that task. Not only will it speed up your own productivity because you won't have to try and remember how to do the task every time you do it, but it also means it's much easier to outsource to others.
20) Journal Daily
I journal every day at the end of the day.  This helps me get all my thoughts on paper so that I can relax and go to sleep.  It also helps me remember all the great work I've done during the day or see patterns in things I might be struggling with.  It's like having your own personal coach to offload things to.
21) Make Notes On Everything You Learn
I absolutely love to learn but I listen to so many podcasts and take so many courses that if I don't make notes, I can quickly forget some valuable insights that could really help my business.  I like to use Trello to take very short notes. I have a list called 'Ideas' in Trello and I create cards with different ideas when they come to me, such as 'add social proof on a landing page'.
22) Set Your Intentions Before You Start
A lot of people continue to do tasks just because they've always done them.  A great way to find out whether this task is still relevant to you is to set an intention before you complete all tasks.  For example 'I am creating this blog post so I can help more people to discover my blog and encourage them to join my email list'.
If I know the purpose of every task I can make sure I complete the task in the right way.  For example, if I know that the next step I want people to take after reading my blog is to join my email list, I can remember to mention my great freebie within my blog post.  If I forget my intention I could quite easily forget this essential call to action at the bottom of the blog post.
Setting intentions before meetings can help you stay focused and avoid wasting time as you know the reason you are attending the meeting.
23) Automate As Much As You Can
Don't waste time repeating tasks that can easily be automated.  If you attend the same club every week, add it to your online calendar as a recurring event.  If you buy the same products on Amazon once a month, add it to a subscribe and save.
24) Stop Trying To Remember All Your Passwords
Your brainpower is much more valuable than to waste time trying to remember passwords.  Use a free service such as LastPass which will remember all your login details for all websites across all devices.  You will wonder how you ever survived without it.
25) Brainstorm and Mindmap A Task Before You Start
Once your brain is in creative mode, it is the best time to get all thinking done about a particular task.  If you are a fan of mindmaps, draw one out before you start a task or a project.  I am a bigger fan of lists.  When I started this blog post, the first thing I did was make a list of all of the headings while I was in creative mode.  Then I went back to write the detail under the headings.
26) Take Away Decision Fatigue So You Can Focus On Your Work
Avoid making the same decisions day after day as this really tires out the brain and stops you concentrating on work.  Here are some things that you should decide once and stick to every day, taking away decision fatigue:
The clothes you wear.  Buy neutral clothes that always go together or wear very similar things every day.  I live in my gym kit as I spend the whole day on my treadmill desk.
The food you eat.  We can literally make hundreds of decisions every day about what food to eat.  Decide what you are going to eat once a week, plan and make your own meals and don't eat anything else.  I drink smoothies for breakfast and lunch.  I make one large batch of food and eat this same dinner Monday to Thursday.  Then I eat homemade 'take-out' healthy meals Friday, Saturday and Sunday evenings.  I very rarely deviate from this and I therefore hardly ever think about food.
The work you will do.  This is why you need to plan your work beforehand.
Your exercise and the time of day you will do it.
Your fun time and the people you will spend your time with.
Avoid Time-Wasting Activities
27) Stay Off Social Media
This is something that most people struggle with and I totally understand it.  You actually get a dopamine hit in your brain every time your phone pings you a notification saying someone 'liked' you on social media or sent you a message.  This is something that I used to struggle with a long time ago, but I manage to re-program my subconscious mind to hate social media rather than love it.
After writing out personal goals such as retiring my husband or moving abroad to a sunny location, I started to see social media notifications as rude interruptions to me achieving my goals.  I then turned off my notifications and I am actually not motivated to reply to my messages very often.  So I tend to schedule replying to friends and family once a week.
I have a personal rule that I only communicate with people who I want to maintain relationships with in real life, or we have a very strong shared goal or interest that motivated me to achieve my goals.
I let all other relationships wither away as they are not important to me and I choose to spend my time on my goals as they make me happier.
28) Don't Answer The Phone
This might be easier said than done, but if you have a business that doesn't involve you answering the phone, you're best off ignoring phone calls.  I only ever answer the phone if it is my kid's school, my husband or someone that I am scheduled to meet up with in the next week.  Everything else, I let go to voicemail and I decide whether I want to return the call.  I never waste my time answering cold calls and I have my phone on silent during the day so I can see the calls as they come in, but if I choose not to answer it, it doesn't disturb me.
29) Minimize Distractions
As previously mentioned, turn off all notifications from all of your apps.  I use Slack to communicate with my husband and that is the only notification I allow on my phone.  Make sure you are working somewhere that you can concentrate and away from distracting people.  Do not allow your email to send popup notifications.  This is one of the worst things you can do for productivity.
30) Set Rules About Your Working Day That You Won't Break
Rules help you to stay focused on your work.  My rules are that I get to the end of a time block before I respond to a message from my husband.  I only respond to quick messages to him and anything else can wait until I see him later.  I also don't respond to other messages during my working day.  I don't do housework during my working day and set blocks of time for making my meals and eat at my desk while I'm working.  If I want a break, I go for a walk.  Those are rules that work for me and keep me on track.
Next Steps
Now that you've got everything you need to ramp up your productivity, you might be wondering what to use all that precious time for?
Why not use a blog to create a passive income that will give you the freedom you are craving.
I have a free gift for you that will give you all the tools that I used to create a six-figure blog.
Click here to get your free passive income toolkit. 
Related Resources You Will Love
This post was originally going to be one long post with 62 points, but the blog post got far too long, so I split it up into 2 separate blog posts.  You can read part 2 by clicking the link below:
Pin this for later by clicking here.
TAKE YOUR MANIFESTATION TO THE NEXT LEVEL
Products
✔️
MANIFEST YOUR PERFECT DAY COURSE
: Manifest the life of your dreams and live your perfect day every single day.
Click here for access.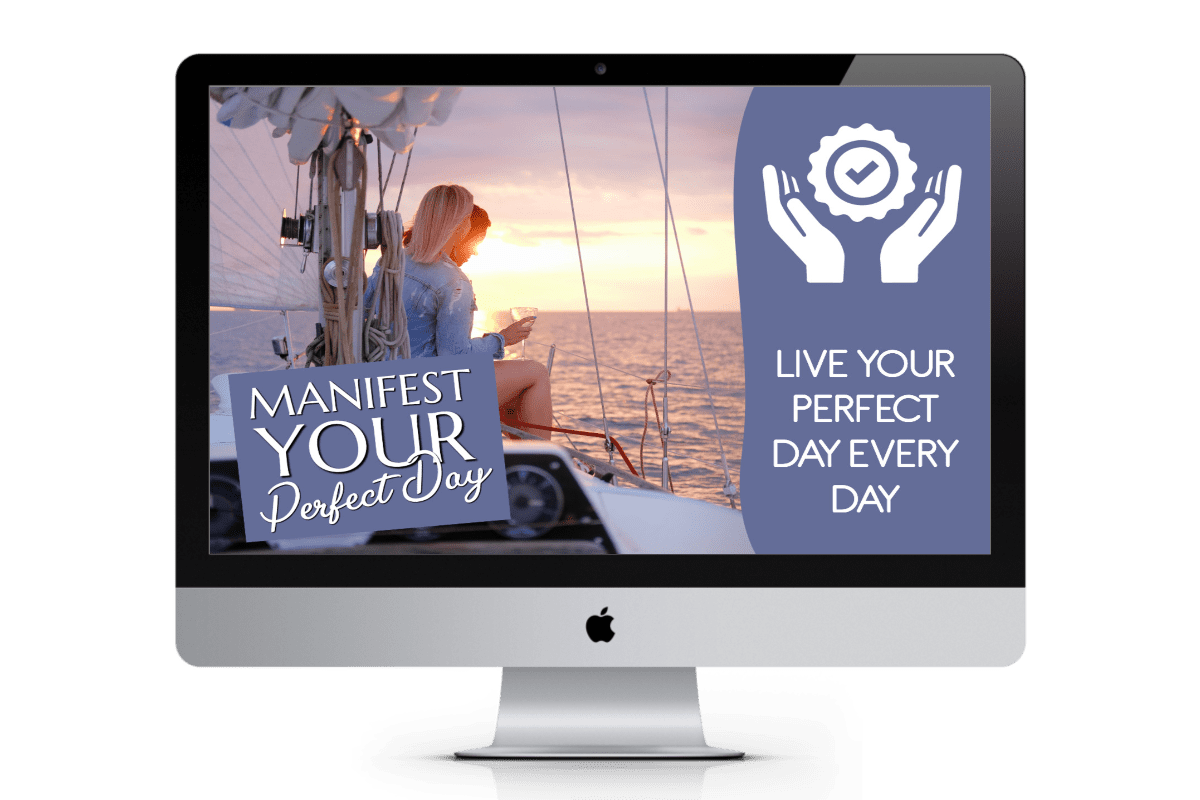 ✔️
BUSINESS MANIFESTATION CLUB
: Manifest a MASSIVE, engaged, and positive FOLLOWING, and MANIFEST the MONEY you desire using never-seen-before manifestation techniques that will transform your results in both your work and your life as a whole.
Get a FREE 7 day trial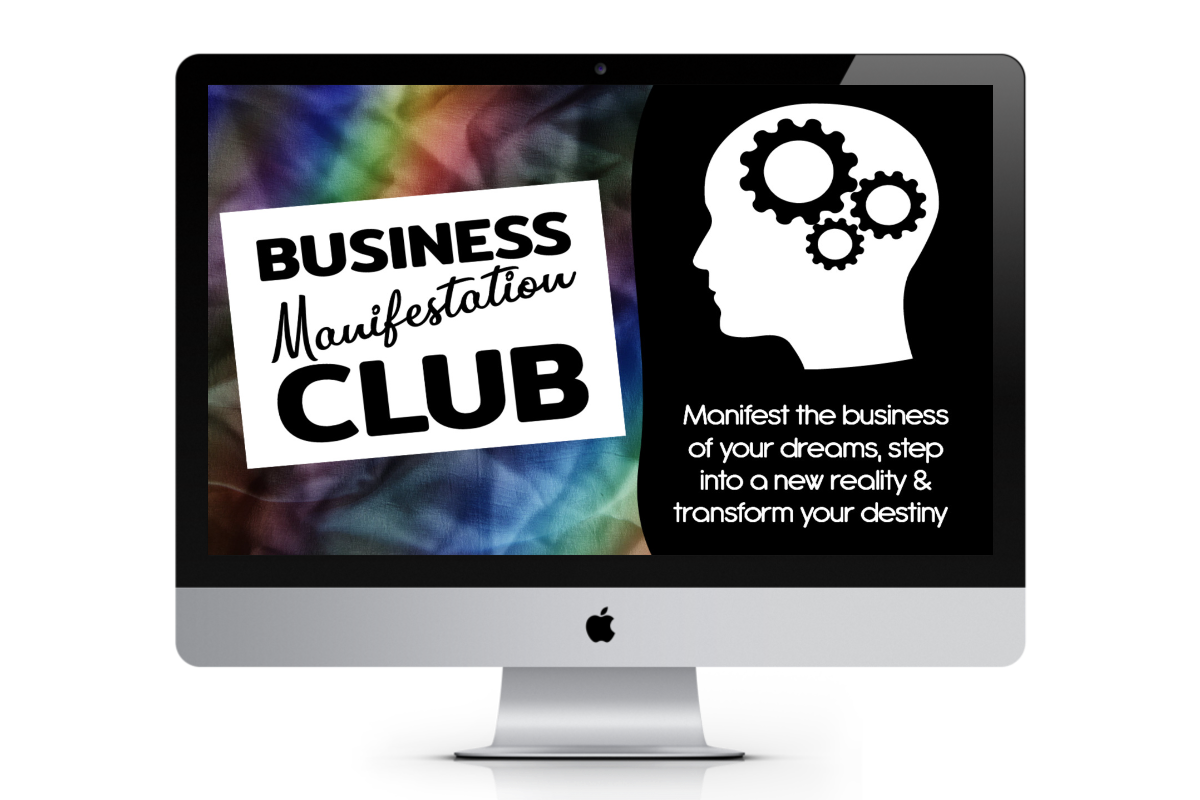 ✔️
DREAM BUSINESS MASTERY
: Get access to ALL of my current and future products. This is my entire system to take you from your current reality to business mastery.
Learn more by clicking here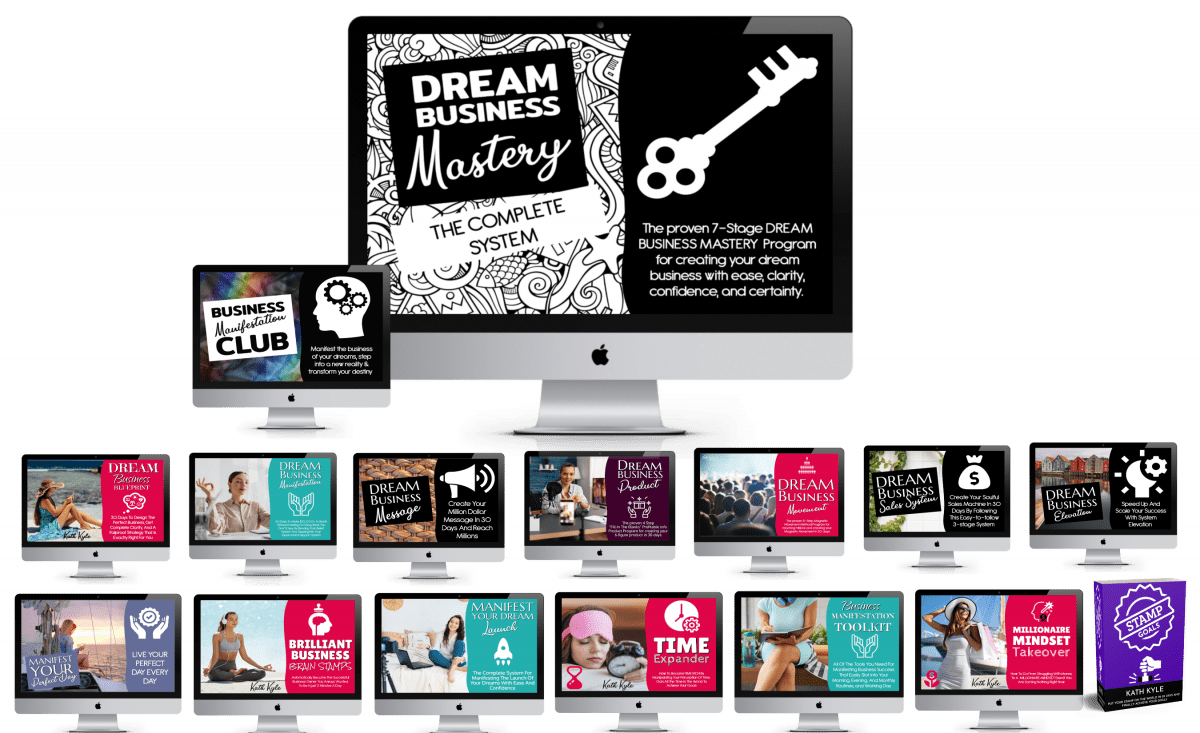 ✔️
STAMP GOALS BOOK
: Put Your STAMP On The World In 30 Days And Finally Achieve Your Goals.
Grab your copy by clicking here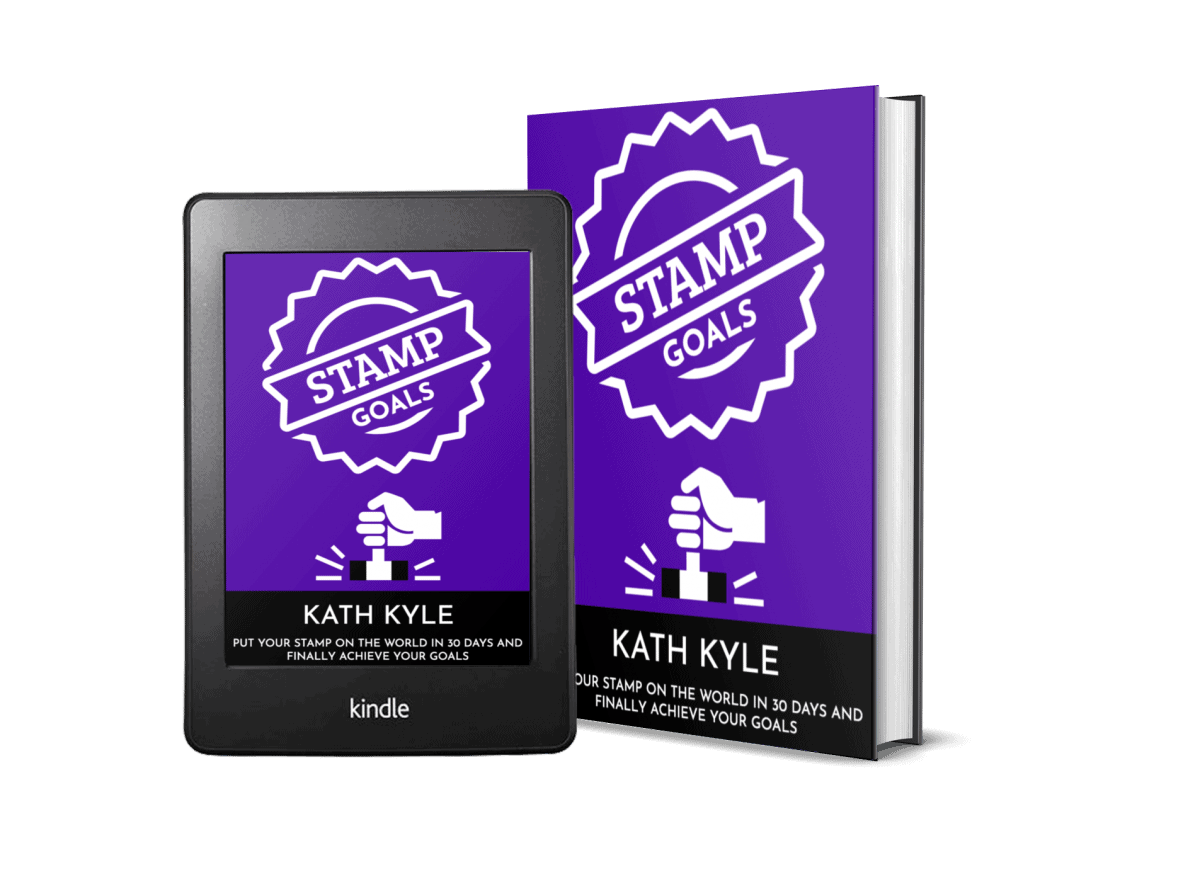 ✔️
ALL PRODUCTS
:
See all of my products and courses by clicking here.
Free Gifts
✔️
MANIFESTING WITH REVERSE MEMORIES GUIDE
: Creating Reverse Memories Is The Best Way To Guarantee Your Desires Will Manifest In Reality.
Click here for FREE access.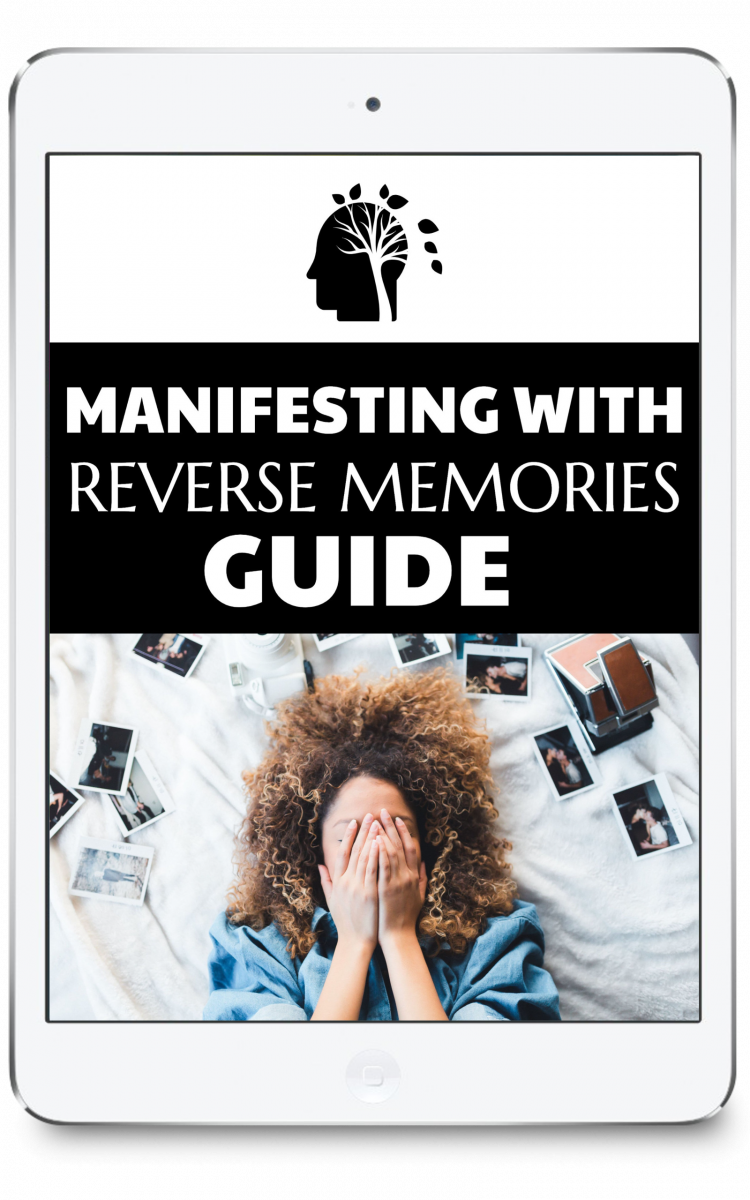 ✔️
10 MINUTE MANIFESTATION MEDITATION
: This powerful 10 minute manifestation meditation will reprogram your subconscious mind and is guaranteed to bring your manifestation into your physical reality.
Click here for FREE access.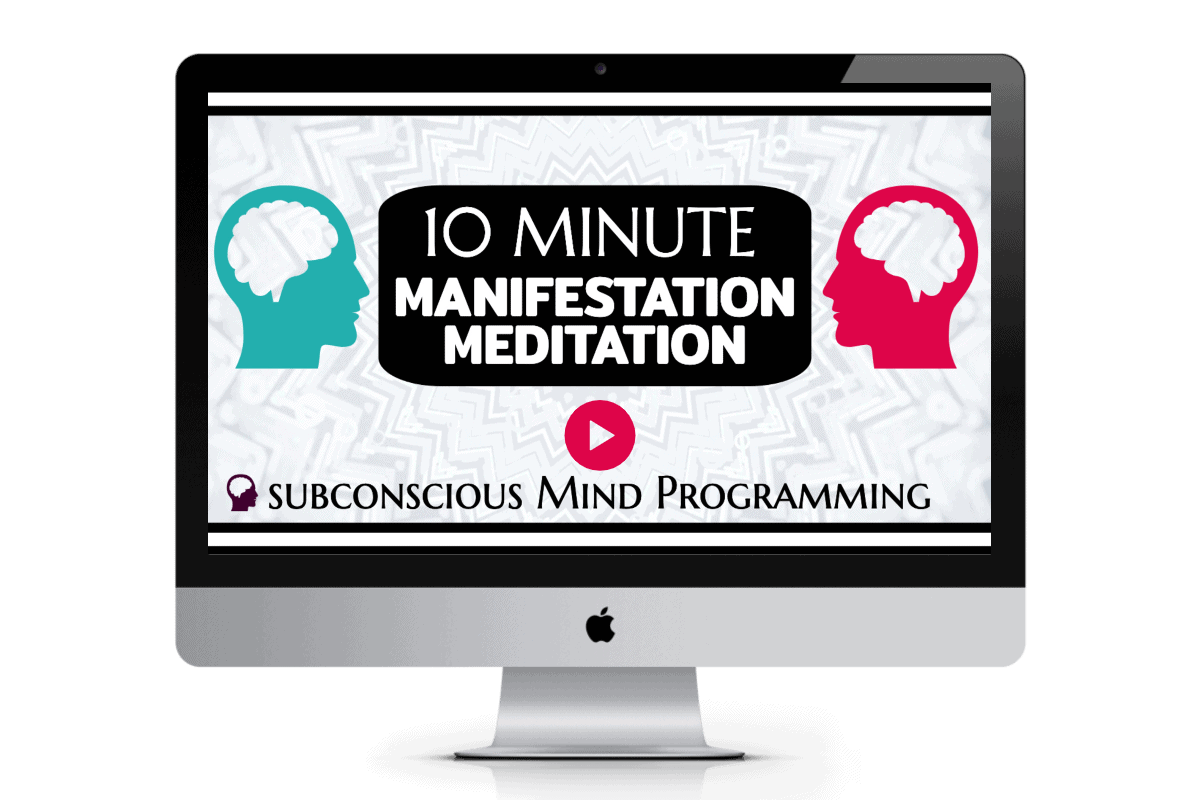 ✔️
MANIFESTATION MILESTONES BOARD PACK
: MANIFEST FAME, FORTUNE, and FOLLOWERS by creating a vision board and achievement board to manifest business milestones.
Click here for FREE access.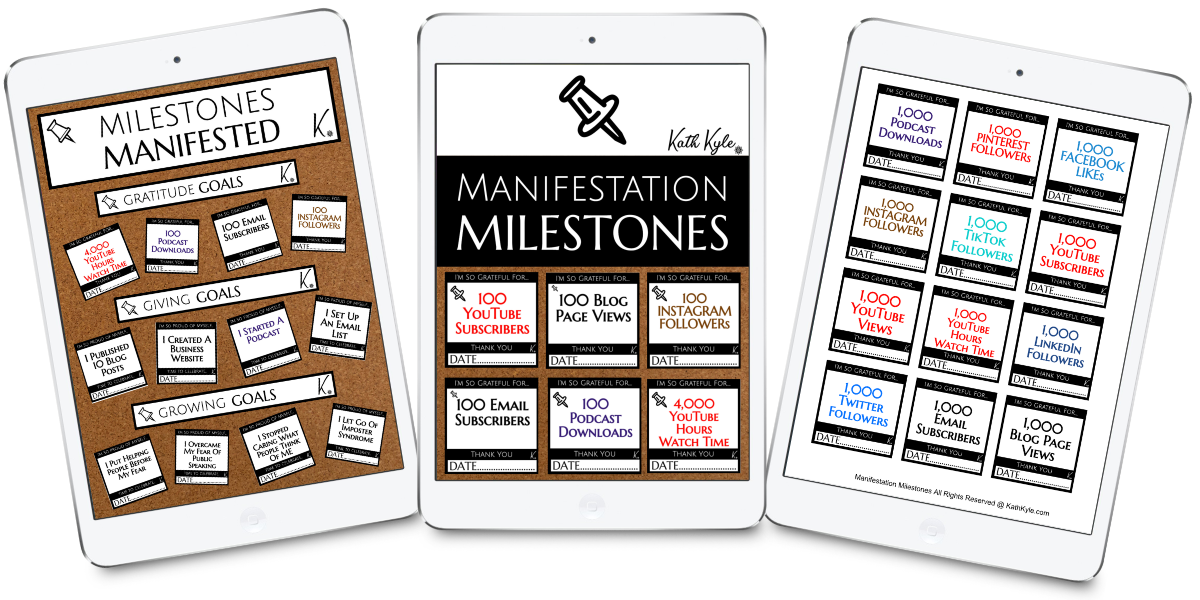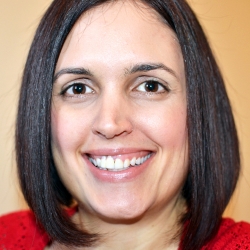 Latest posts by Kath Kyle
(see all)
Please follow and like my content: