These simple steps walk you through the process of manifesting a successful business more quickly than you ever thought possible.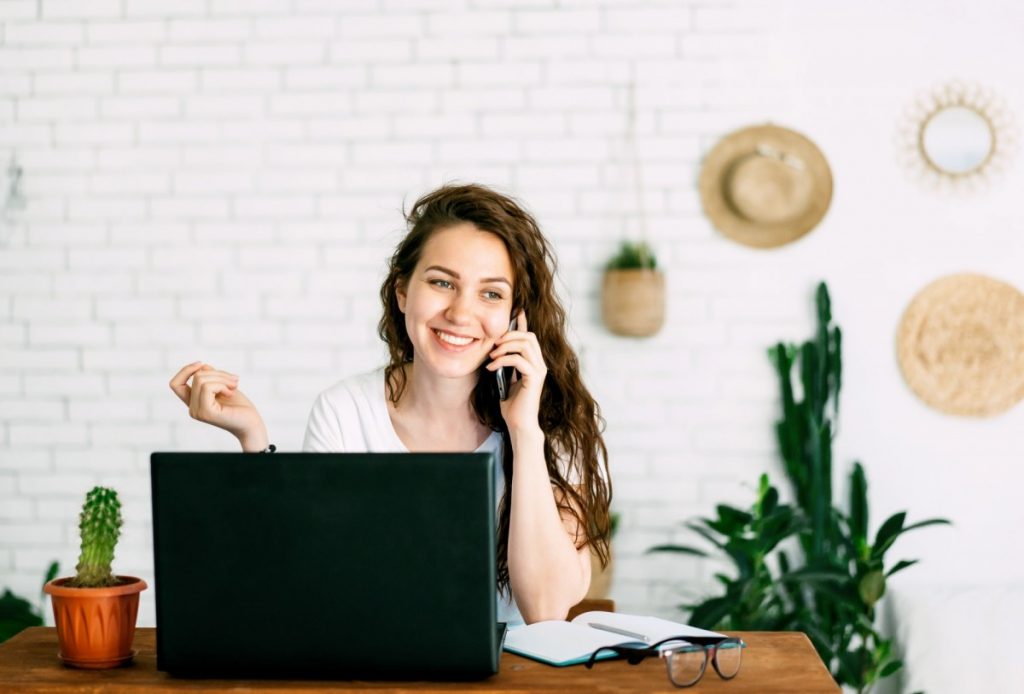 This is a topic that I'm so passionate about, I have started a podcast called Manifest Business Success.
Manifestation is becoming so popular in all areas of life, so naturally savvy business owners are using manifestation principles to get the results they desire in their businesses.
Over the last 10 years I've accidentally and purposefully used many manifestation techniques with great success in my businesses. So now I'm ready to share what I've learned with you.
By now, I believe you have already scoured the internet for tips and tricks that can help you realize your dreams for your own business.
The thing is, most articles claim to produce results that are way too unrealistic. I'm talking about the get-rich-quick schemes and outdated practices that no longer apply in the current entrepreneurial arena.
These have led many people to disappointment, ultimately registering an all-time low in their motivation meters.
Manifestation is a technique that all business owners use whether they realize it or not. You can use this tool for positive or negative results. And obviously we want positive and intentional results in our business by harnessing this powerful tool.
So without further ado, I'll show you the basic steps on how you can manifest business success effectively using science-backed techniques and experience-based results.
7 Easy Steps On How To Manifest A Successful Business
1. Begin With Your Mindset
Having the right frame of mind when it comes to dealing with business is one of the basic requirements for manifesting success. As such, you are expected to cultivate positive thinking before you set out to launch your business pursuits.
Many scientific studies have confirmed the beneficial effect of positive thinking on the manifestation of our desires.
In fact, one particular research revealed an improvement in the performance of a group of medical staff after they were subjected to positive thinking training using mobile apps.
This supports the claim of Law of Attraction practitioners that cultivating a positive mindset opens up a whole new world of fresh opportunities and guarantees optimum performance in goal achievement.
In practice, I would basically start by focusing on the things I am capable of doing and the knowledge I have accumulated in the past that could take me to the future I am envisioning for myself.
It's a routine I never get tired of since it sets the mood for me to begin tackling my daily tasks towards the success of my business.
Start by completely believing 100% that you ARE capable of being successful, and you WILL.
2. Set Your Plans On Paper
This is probably intuitive yet many entrepreneurs skip this part.
Writing down your business plans doesn't equate to strategizing inside your brain. You need to actually put them on paper, not just for documentation purposes, but more so for aligning your thoughts with your end goal which is to succeed in business.
In one study conducted on clinician-educators, they found out that writing down your plans actually helps in prioritizing key tasks.
This means that you won't stray from the path you intended to follow towards success. It narrows down your focus on what's essential for business growth.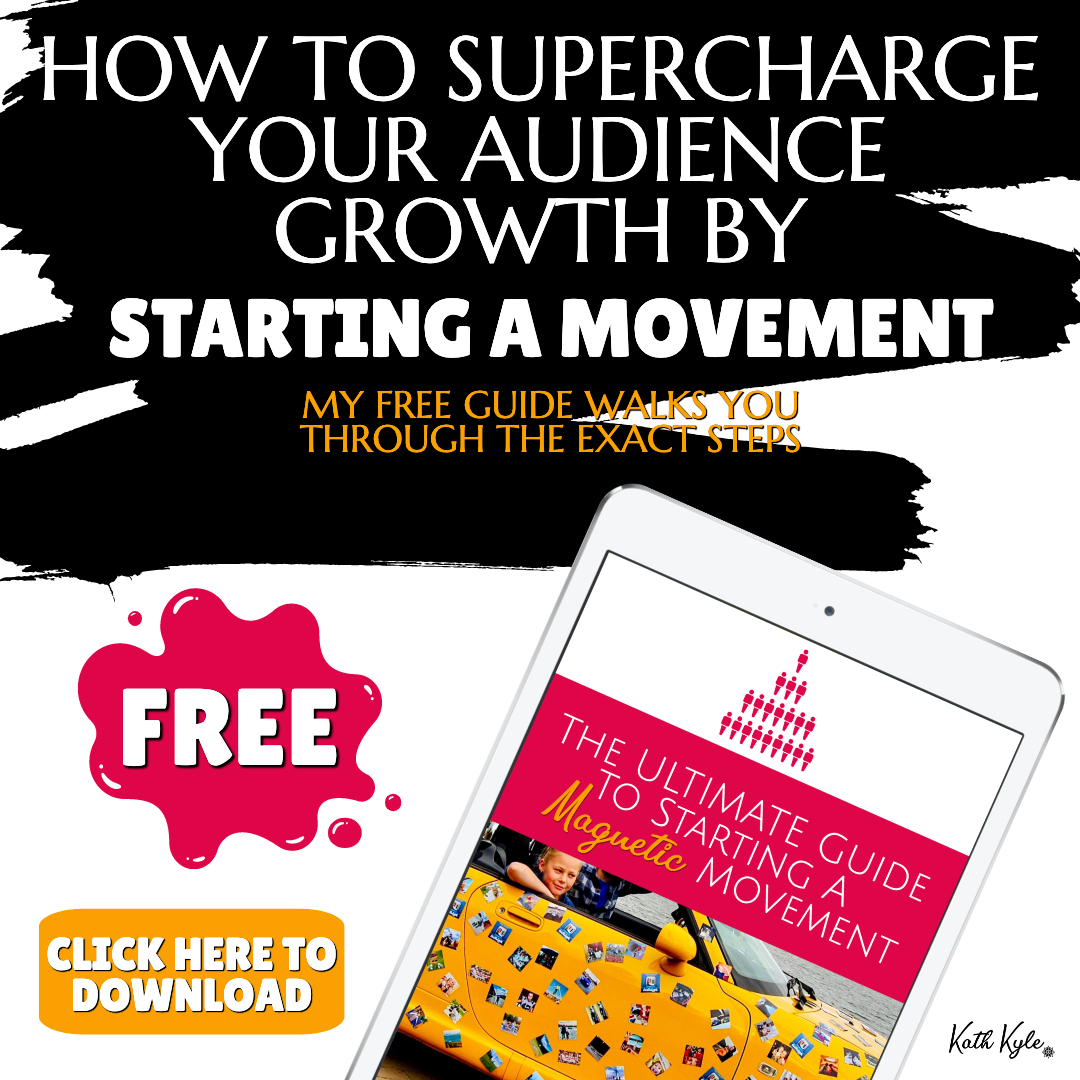 I break down my business plan into specific tasks and goals, after which I meditate on each entry I've written to help me visualize its accomplishment.
Not only that but I plan my ENTIRE business on paper before I execute anything. If find that this helps me align with the perfect strategy for me, and helps me believe that I can achieve my plans.
Committing your plans to paper is making the first step in committing to your business. You will feel much more confident about your own success after you have made a commitment to the process.
I believe in the planning process so much, I created a whole course on the topic.
3. Abolish Your Limiting Beliefs
In the same breath as pushing yourself to become positive about achieving success, you also need to eliminate your fears, your doubts, and your reservations.
Manifesting success in business is all about being receptive to possibilities, and with your negative thinking, it kind of dampens the mood for creating more avenues for self-motivation.
Look within yourself and ask which beliefs hinder you from excelling in your business.
Could it be your fear of trying out new niches? Stiff competition? Your doubts about putting your unique business idea out there?
Eliminate these limiting beliefs so that they don't interfere with the positive mindset you're trying to cultivate.
One way that helps me overcome limiting beliefs is to realize that my desires were given to me because THIS IS MY PURPOSE. And if this is my purpose, that means I CAN NOT FAIL.
4. Develop A Habit Of Gratitude
I know it sounds difficult to say thanks for anything and to anyone that has been a part of the process when success isn't unfolding yet.
However, the Law of Attraction encourages us to fill up our journals with expressions of gratitude in order to attract the right energies necessary to manifest our desires.
When you're grateful for things as negligible as the pleasant workweek weather, you're actually attracting the Universe to keep sending you favors and success in your business undertakings.
I love starting my day with a series of gratitude entries in my journal not just because I'm literally thankful, but because I wanted to attract more positive vibes that will take me one inch closer to my dreams.
5. Make A List Of Your Achievements
Doing an inventory of your past achievements is a good exercise for your self-esteem.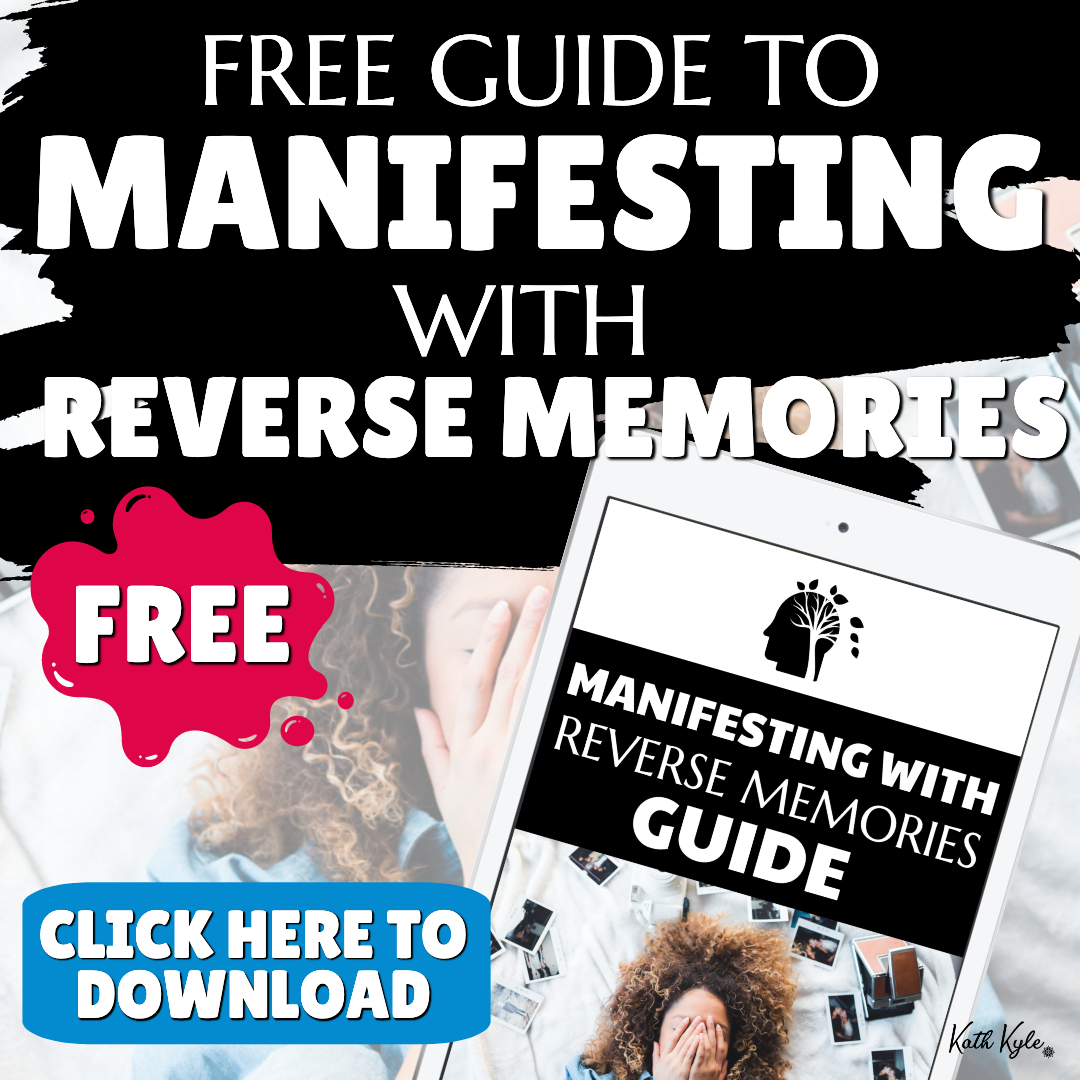 By listing down your accomplishments and tracking your progress in the goal meter, you're actually steering yourself towards manifesting business success.
It helps in conditioning your mind into believing that you have everything it takes to succeed, that you can conquer everything you set your mind on based on your previous successful "business conquests".
I use this exercise after each workday, listing down what I have accomplished and gauging my performance so far. It gives me a sense of satisfaction as well as determination to keep busting out my goals until I reach the peak of business success.
6. Don't Forget To Recite Your Affirmations
Affirmations are actually science-backed tools that help in manifesting a successful business.
By regularly reciting statements like "I am powerful" and "I can do anything I desire", you are aligning both your thoughts and vibrations towards achieving your dreams.
In the morning, when I'm about to start my day, I would write my affirmations in a journal and read them aloud to myself. As a result, I feel more energized and confident that I actually exemplify what I just declared about myself.
I actually recorded my favorite affirmations to uplifting and energizing music. The combination of the excitement and the music has really imprinted these in my mind. I loved them so much, I made them available for you too. Click here to get my recorded affirmations, or click the link below for a free audio affirmation track recorded by me.
FREE: Customers Come Constantly: Motivating Morning Meditation To Attract Clients Continuously
7. Conjure Up Imagery Of Your Future Self
Visualizing your future success usually involves a variety of techniques such as drawing your vision board, scripting, and the old-school daydreaming.
The idea is to conjure up a scenario in the future wherein you already have the things you've been wishing for, creating a parallel universe that allows you to live up your dreams until they actually manifest in reality.
You can refer back to my previous post about scripting if you're not sure how to create ideal imagery in your mind or if you want to take your imagination to the next level.
Are You Struggling To Get Enough Customers At The Moment?
I used to struggle with this too until I learned the real secret to getting enough clients in your business.
Customers can sense desperate energy, so the best thing you can do to attract clients is to feel absolute certainty that the right customers will come to you.
This is easier said than done so I've created something that will help you super fast. This guided meditation will help you attract more clients and customers on a continuous basis to your business.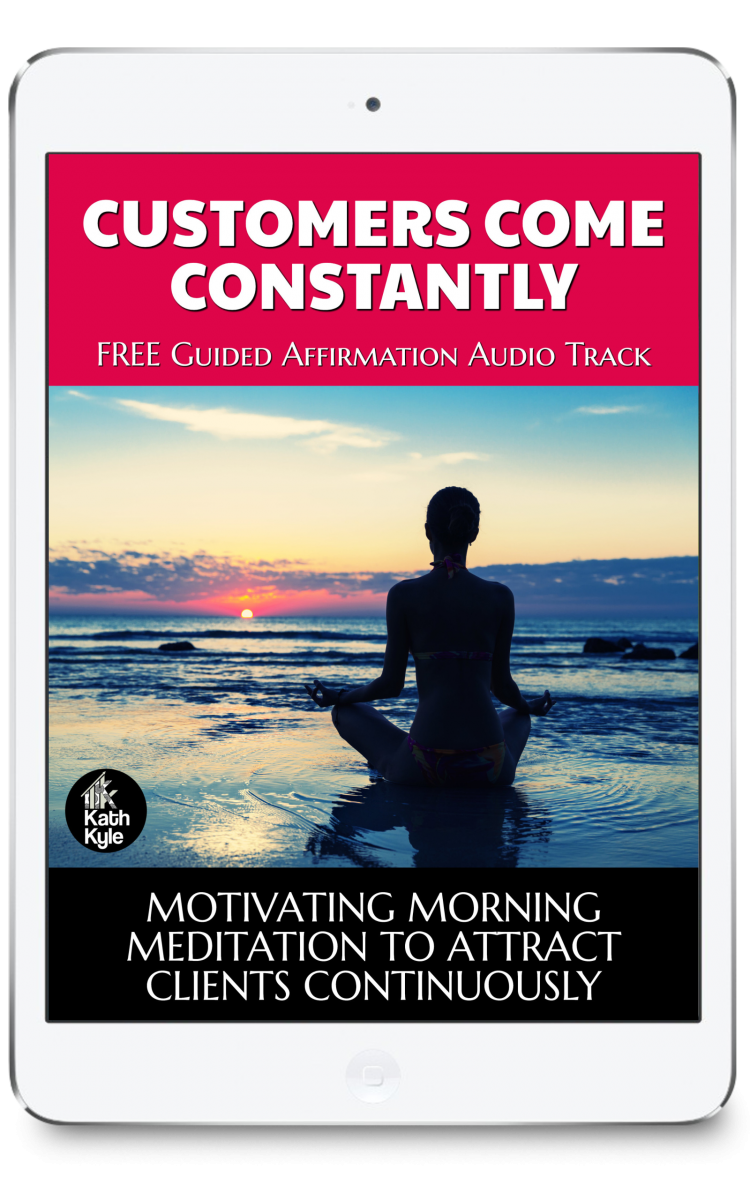 This "I Am" guided audio track will energetically draw new clients to you in just 2 minutes. This is part of a paid product but I'm giving it away free for a limited time only.
Click here to download your free copy.
Conclusion
Learning how to manifest a successful business is an art that you should master if you want to upgrade from your usual goal-setting techniques.
All you need to do is possess the right mindset and eliminate your excuses, as well as take advantage of certain tools such as visualization and affirmations to further propel you towards the realization of your dreams.
I hope that this primer on success manifestation inspires you to always aim for the achievement of your goals through ways that are guaranteed to work wonders.
Goal achievement and manifestation is a massive passion of mine, and I have many more posts and videos to help you reach your goals so stick around and see what else I can help you with by checking out the links below.
Related Resources You Will Love
Sources
TAKE YOUR MANIFESTATION TO THE NEXT LEVEL
Products
✔️
MANIFEST YOUR PERFECT DAY COURSE
: Manifest the life of your dreams and live your perfect day every single day.
Click here for access.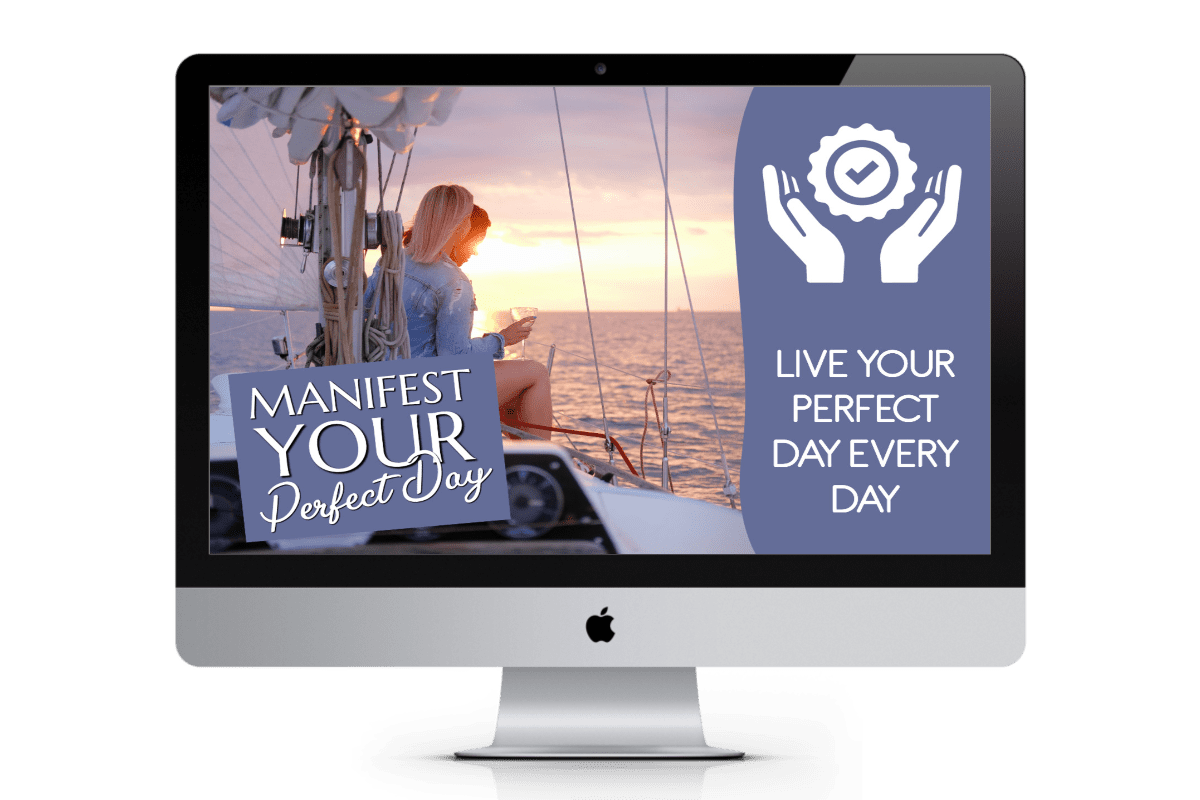 ✔️
BUSINESS MANIFESTATION CLUB
: Manifest a MASSIVE, engaged, and positive FOLLOWING, and MANIFEST the MONEY you desire using never-seen-before manifestation techniques that will transform your results in both your work and your life as a whole.
Get a FREE 7 day trial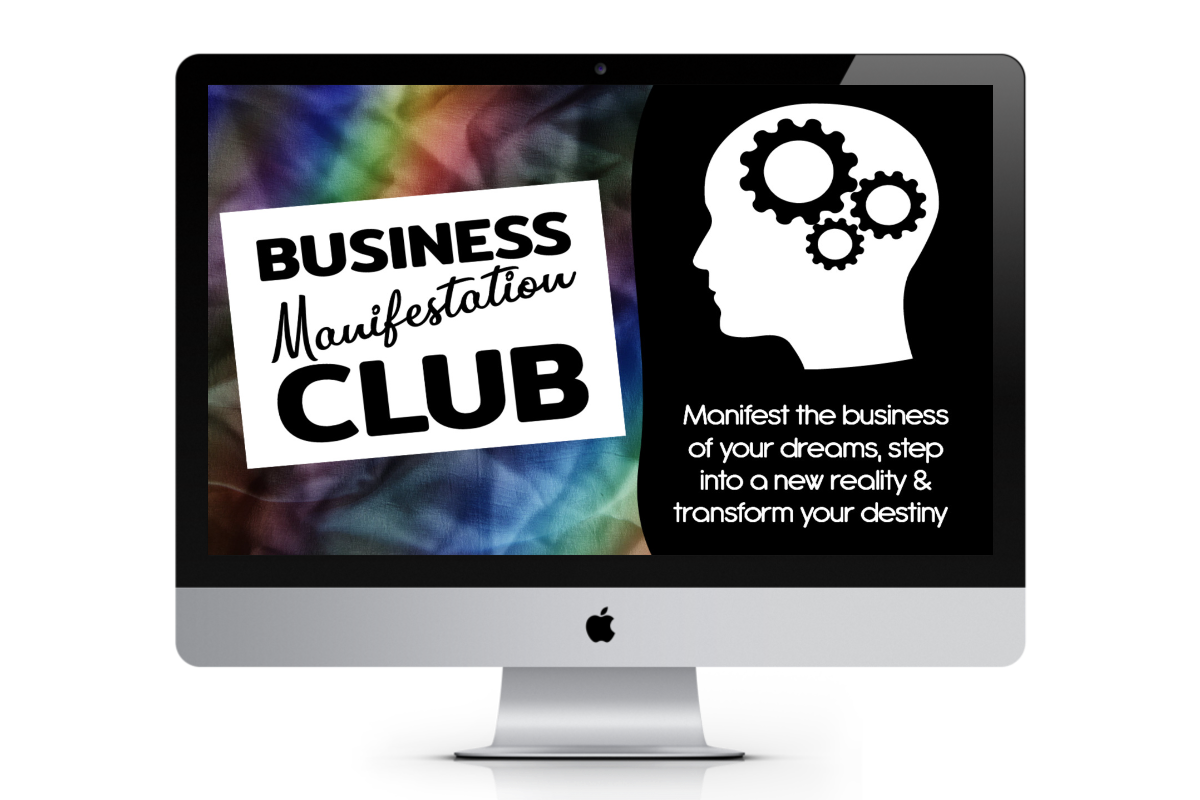 ✔️
DREAM BUSINESS MASTERY
: Get access to ALL of my current and future products. This is my entire system to take you from your current reality to business mastery.
Learn more by clicking here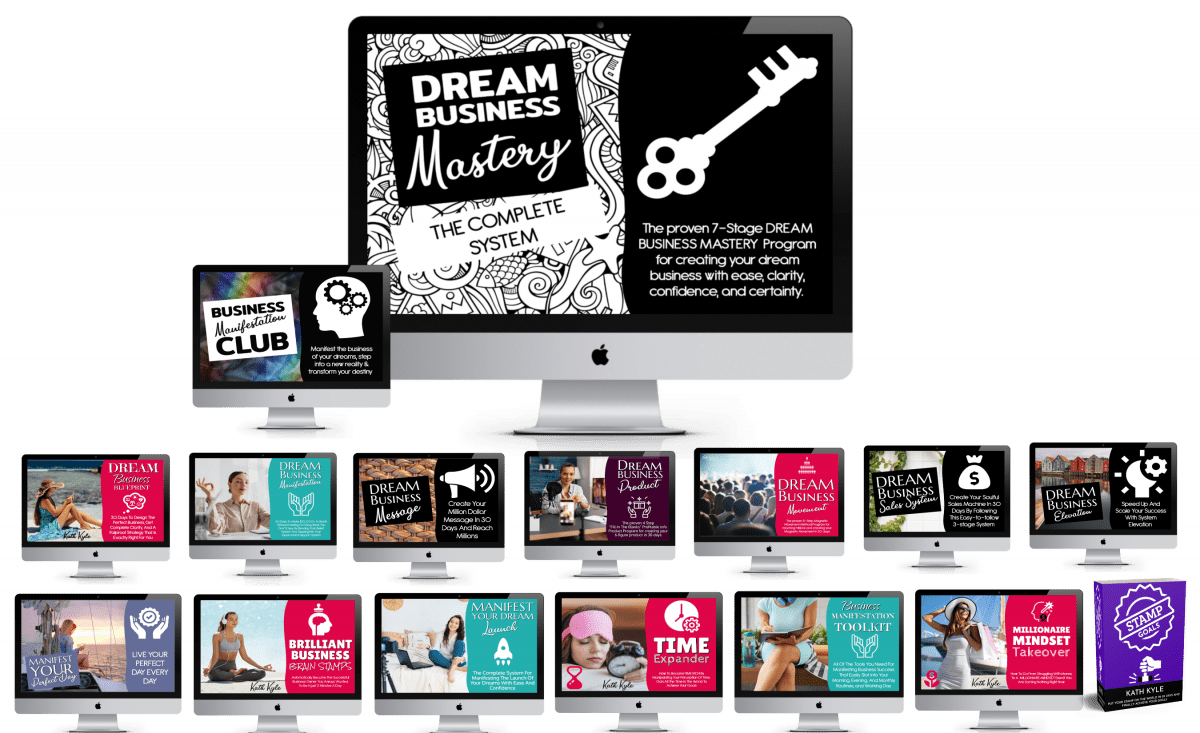 ✔️
STAMP GOALS BOOK
: Put Your STAMP On The World In 30 Days And Finally Achieve Your Goals.
Grab your copy by clicking here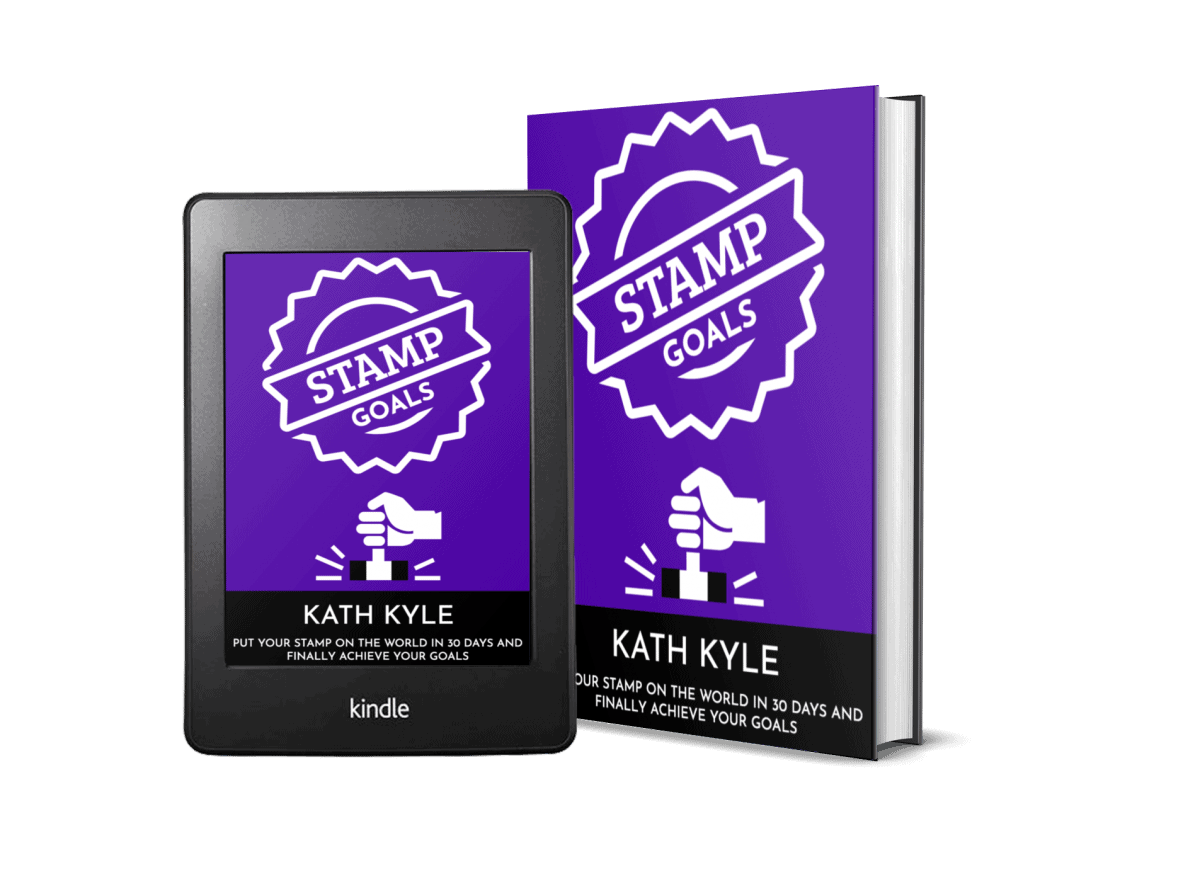 ✔️
ALL PRODUCTS
:
See all of my products and courses by clicking here.
Free Gifts
✔️
MANIFESTING WITH REVERSE MEMORIES GUIDE
: Creating Reverse Memories Is The Best Way To Guarantee Your Desires Will Manifest In Reality.
Click here for FREE access.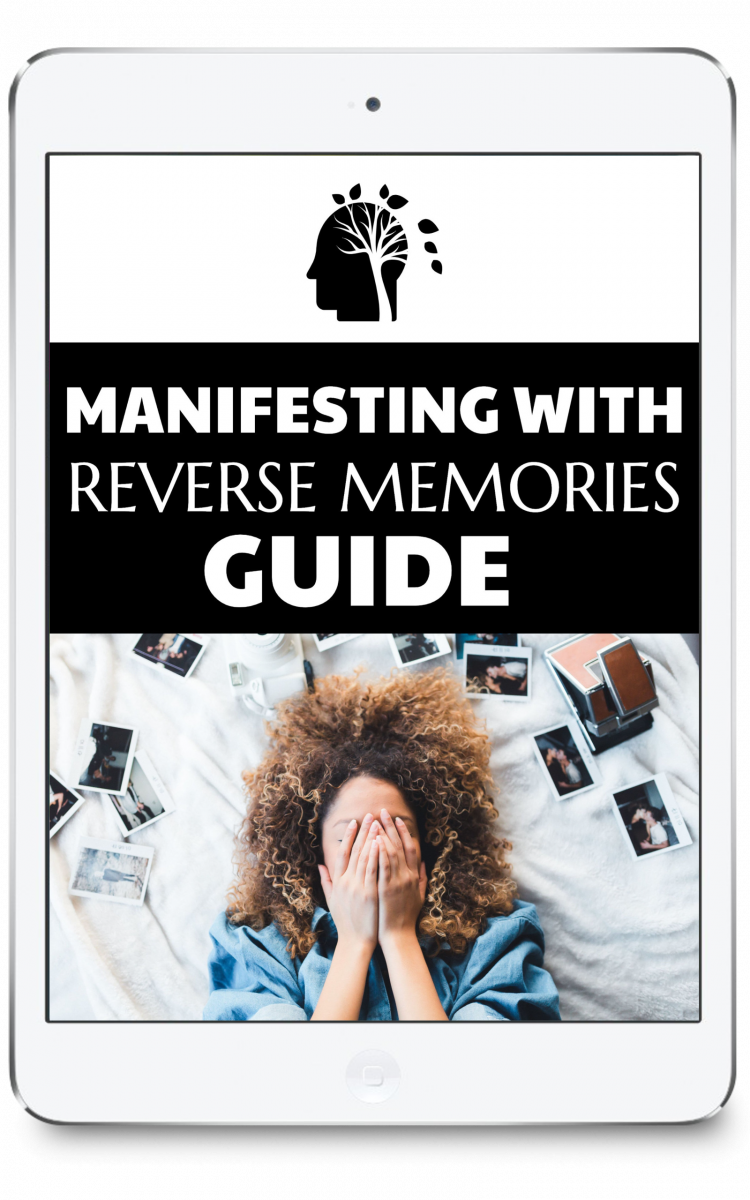 ✔️
10 MINUTE MANIFESTATION MEDITATION
: This powerful 10 minute manifestation meditation will reprogram your subconscious mind and is guaranteed to bring your manifestation into your physical reality.
Click here for FREE access.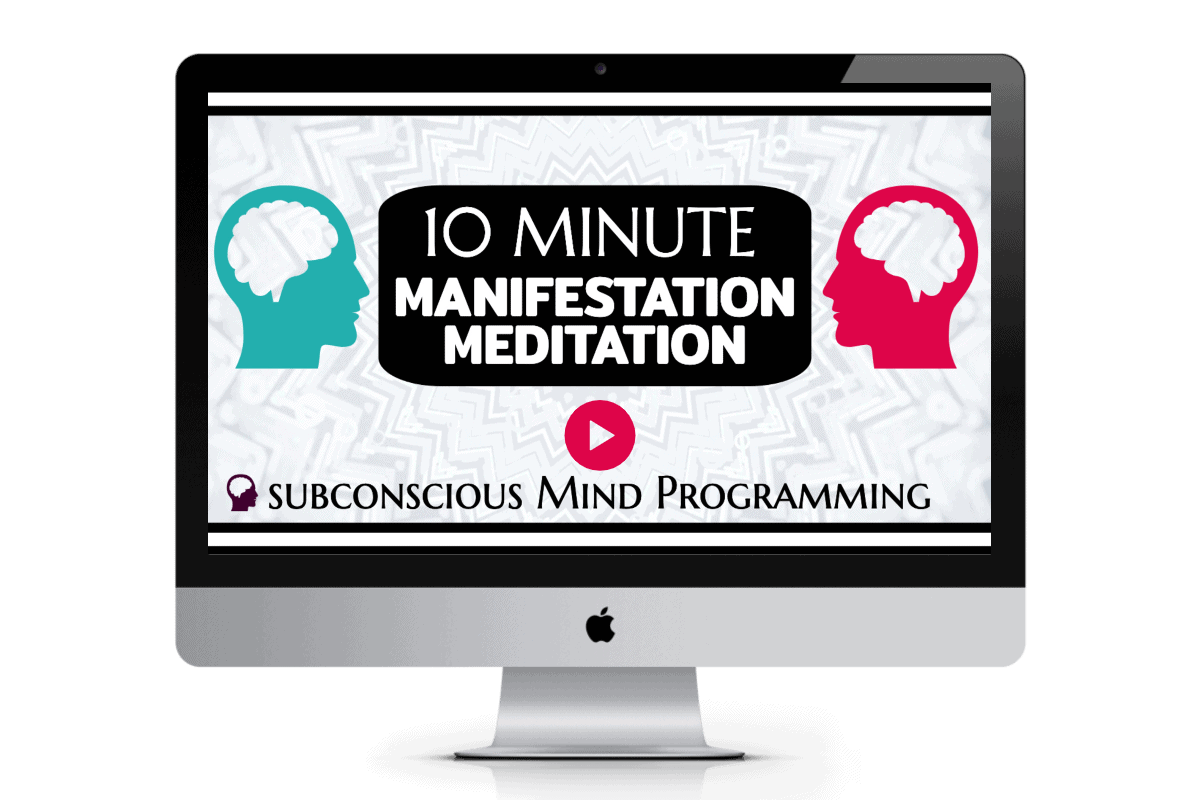 ✔️
MANIFESTATION MILESTONES BOARD PACK
: MANIFEST FAME, FORTUNE, and FOLLOWERS by creating a vision board and achievement board to manifest business milestones.
Click here for FREE access.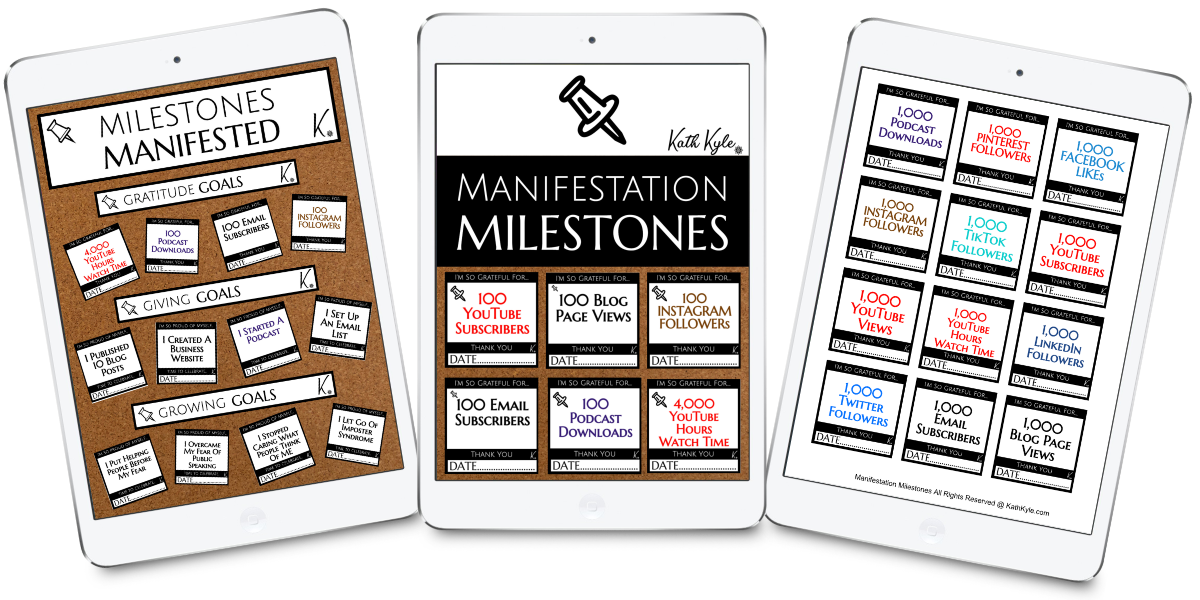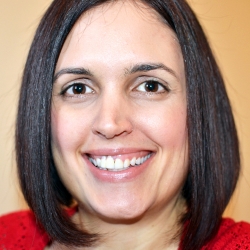 Latest posts by Kath Kyle
(see all)
Please follow and like my content: