Here are the easy steps to learn how to use scripting with the law of attraction to manifest anything you desire faster than you could ever imagine.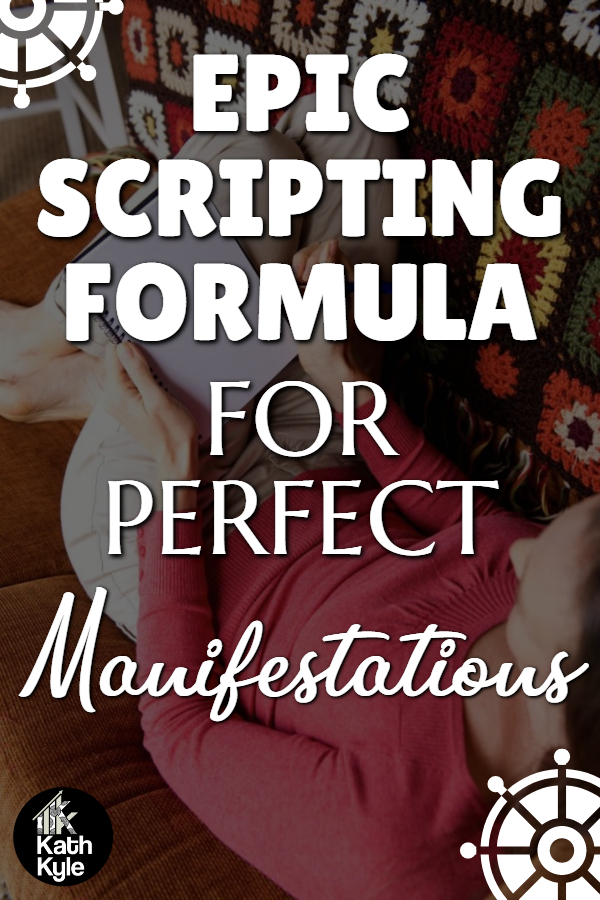 One of the most popular Law of Attraction techniques that used to intrigue me is how to use scripting to manifest life goals.
When I was a little girl, I would make up dialogues for my dolls whenever I played house with them. I would go dubbing for my dolls stuff like "Oh, I'm preparing our tea party now" as if mimicking how the adults would act in reality.
As I grew up, I realized that I enjoy writing stories due to the influence of having read too many novels and works of fiction. With this, I tried injecting my own imagination to come up with the best narrative inspired by real-life scenarios.
Those were my earliest memories of doing something related to "scripting".
And while I don't intend to become a scriptwriter myself, I do wholeheartedly believe in the power of this technique in helping me manifest my ultimate desires in life.
To say that scripting has changed my life would be an understatement.
I used scripting to manifest my dream life which includes living 5 minutes walk from the beach, in a warm climate, close to my family. I never used to think that this could actually happen in reality as I was living in a cold climate, hundreds of miles away from my family, plus my family were scattered all over the country.
I wrote down a script of exactly how I wanted my life to look, and within just a couple of months, my husband was offered a job close to a large group of my family. When we told my parents we were moving, they decided to uproot their lives and move to the same area. We really struggled to find any schools in the entire area that had place for both of my kids, but they ended up getting into a school in a beautiful coastal area with a sandy beach, and the only available house rental was 5 minutes' walk to the beach.
I am totally blown away by how all the details of my life have slotted into place after I wrote a script about them.
But what exactly is scripting and how can you best benefit from this practice?
I'll tell you more about this in today's blog.
What Is Scripting for Manifestation
Scripting, when used in the context of goal-setting, holds the key to the realization of your dreams. The operative word is "script", wherein you use visualization to create an imagery of your desires in the most detailed way similar to storytelling on paper.
There's a good deal of research that can support this claim.
Studies have shown that imagery, as a psychological technique, helps in improving performance towards goal achievement. By allowing our imagination to activate the internal cognitive representation, our minds eventually respond optimally to the pursuit of our goals.
In other words, scripting leads you into becoming the version of yourself you aspire to be in the future by mimicking reality.
Aside from the direct influence of scripting on goal attainment, it also has other benefits such as the opportunity to explore your inner self and your intentions, developing the right mindset, and yes, cultivating a sense of accountability.
But this practice isn't just about writing down your thoughts on paper, nor simply coming up with good imagery of your future successful self.
There's more to it than what some Law of Attraction books would have you believed.
Here are the five steps and criteria that will make your "script" more effective.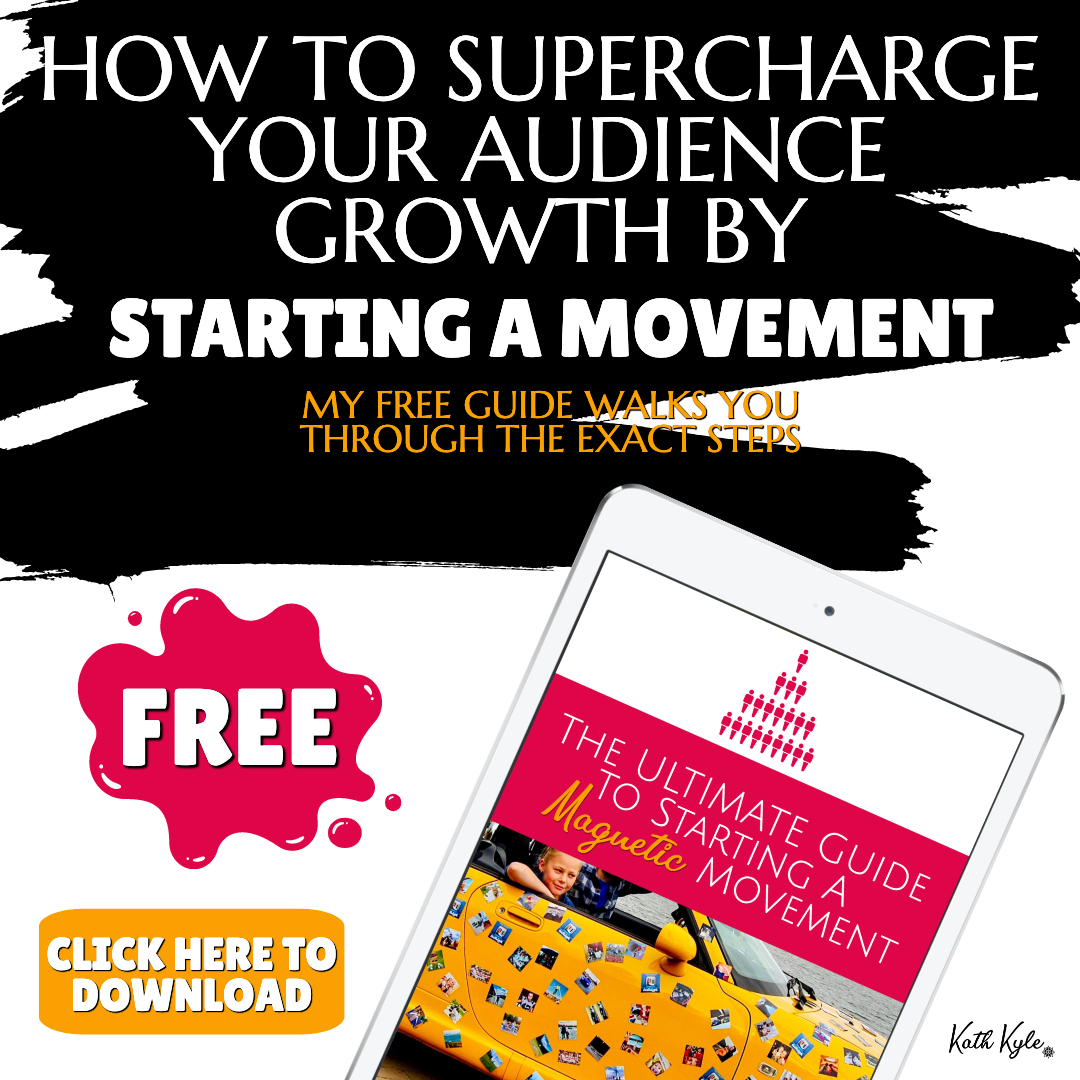 5 Steps On How To Use Scripting To Manifest Your Goals
1. It Should Be Written In The Present Tense
Write your script just like you would your affirmations: always in the present tense.
By using this form of language, you'll attract the necessary energy to manifest your desires since you're speaking as if they already materialized.
This is where the line between a cinematic script and a manifestation script is drawn.
Instead of writing in a grammatically correct tense, you'll be writing in the present tense so that you can connect deeply with the reality you're envisioning.
For example, you may start your script by setting a specific time in the future when you want to manifest your dreams. I like to begin mine by saying, "It's November 26, 2022", after which I would add a description of where I intend to be at that time and what I have achieved.
The idea is to get into the shoes of your future self, finally living your dreams, so you'll be more motivated to realize them.
2. It Has Clear Details
This is not the time to be shy and limit your imagination down to the generic.
The more detailed your script is, the more efficient you'll become in transforming it into reality simply because you've included the specific time, place, scenario, and objects that you want to manifest.
For instance, your dream is to have a brand new car. Don't skip on the details such as the model, make, and other bells and whistles typical of many dream cars these days.
This practice is not meant for you to obsess over your desires. It's just necessary to allow yourself to have a clear picture of what exactly it is that you want to manifest in your life and so you won't move aimlessly towards it.
3. It Should Include How You Feel About Finally Achieving Your Dreams
Since we're going into details, you should also include a description of how you feel about acquiring something or finally getting to where you want to be.
This part is essential in connecting with your future reality because it will evoke the right feelings that will make the process of achieving your goals much easier.
I like to get into the mood first whenever I plan to write my scripts because that way, I can effectively convey through words the feelings of happiness and satisfaction that I am visualizing once I get hold of my desires.
4. It Should Express Gratitude
Don't forget to express gratitude when writing your script because it opens opportunities for you to better manifest your desires.
For example, I write mine by describing how thankful I am to have finally succeeded in my pursuits as a way to raise the vibrations of my script. I would say, "I am thankful for my mentors who inspire me to become what I am today", so as to align my thoughts with the reality I am trying to manifest.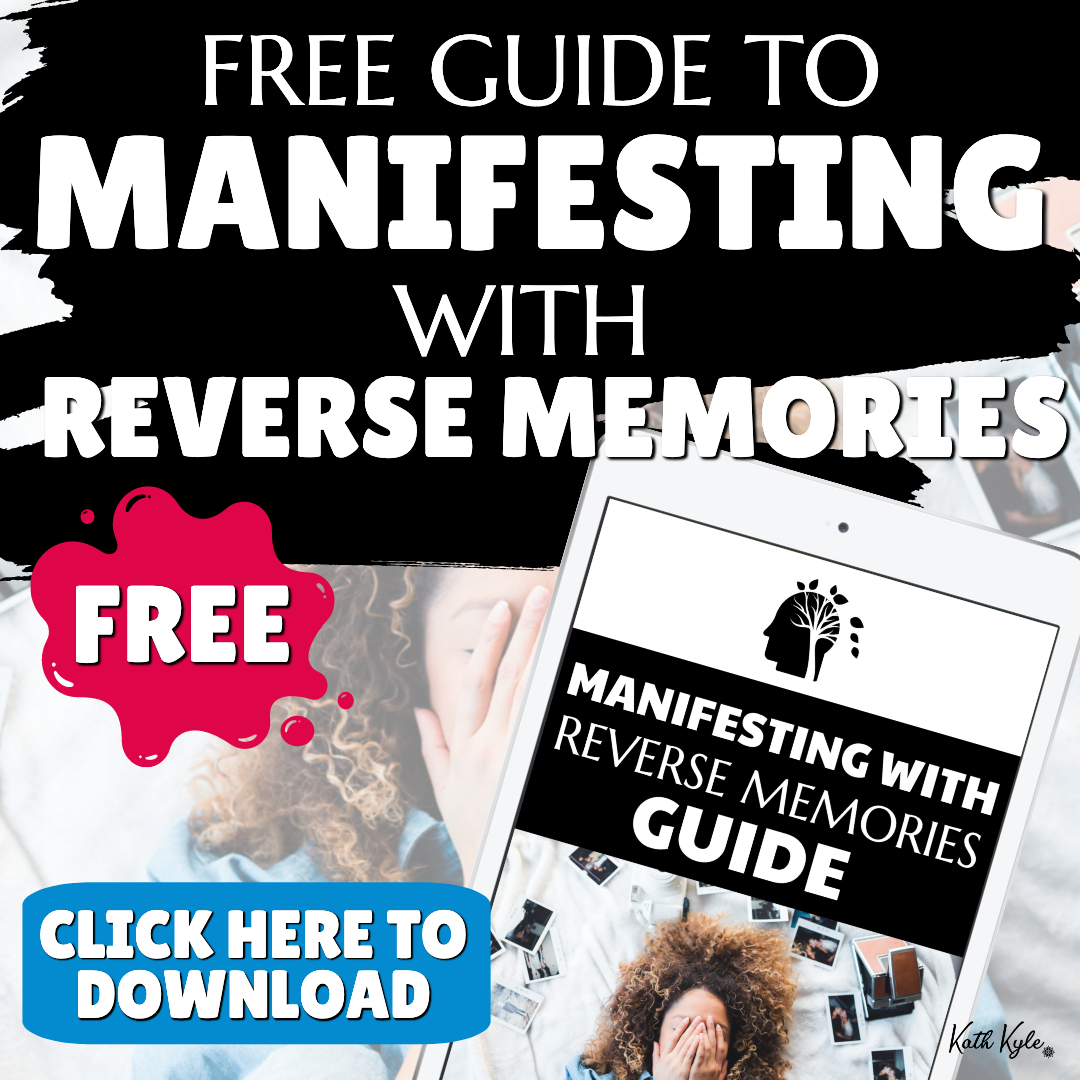 5. It Should Be Desirable
Far be it from the notion that you can imagine almost anything, your script should be something that you actually desire yourself, and that you can imagine actually happening in your lifetime, even if that means miracles happening along the way.
This is not to say that you can't dream big dreams; of course, you can. But the key is to dream the believable ones.
Do you desire to be a world-famous basket-ball player? If the answer is no, then that is not one of your desires, and therefore you can't imagine it. This is not in your future.
Only focus on what you actually desire. If you desire it, it means it is meant for you.
The Final Step
Once you've successfully met the requirements for a good script, you're now ready to make it an everyday routine.
I would often start my evening with a few lines of scripting about how I wanted the next day to go and end. That said, I would add to my script the things I wanted to achieve for the day, which tasks I'm planning to get done, and how grateful I am for anything that helps me get through the day.
I would also suggest doing some future scripts for 1-5 years into the future.
Are You Struggling To Get Enough Customers At The Moment?
I used to struggle with this too until I learned the real secret to getting enough clients in your business.
Customers can sense desperate energy, so the best thing you can do to attract clients is to feel absolute certainty that the right customers will come to you.
This is easier said than done so I've created something that will help you super fast. This guided meditation will help you attract more clients and customers on a continuous basis to your business.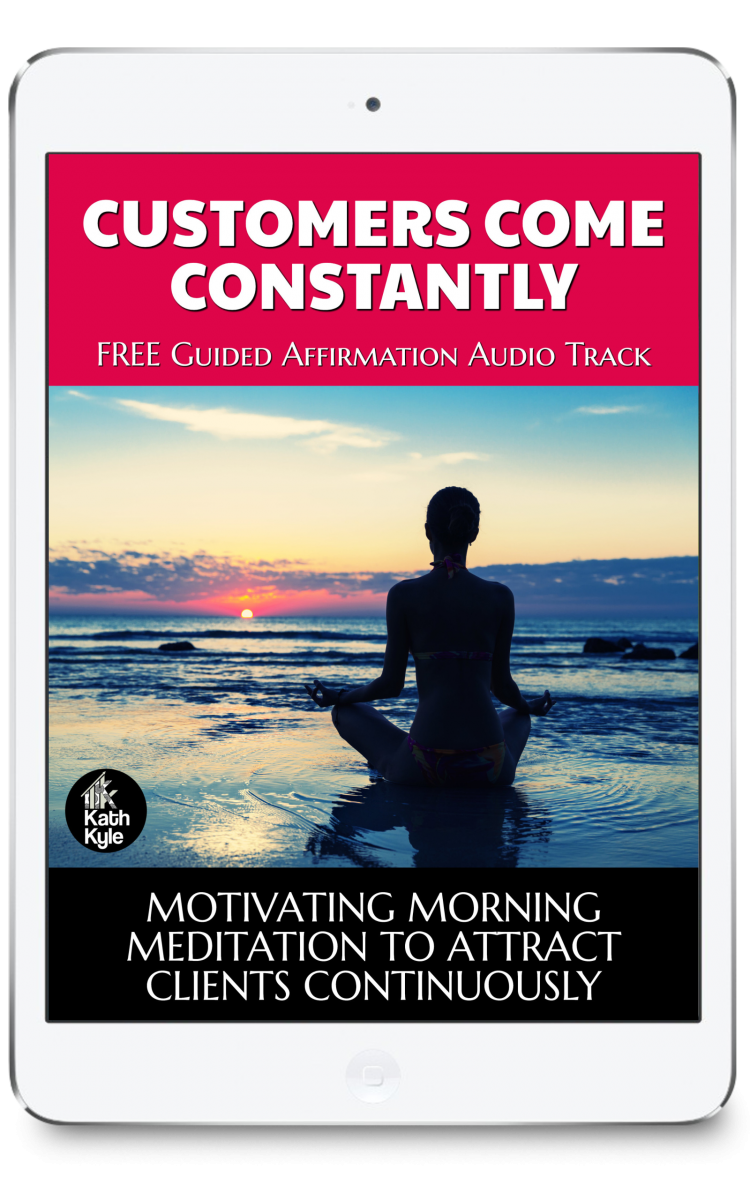 This "I Am" guided audio track will energetically draw new clients to you in just 2 minutes. This is part of a paid product but I'm giving it away free for a limited time only.
Click here to download your free copy.
Conclusion
It's true that there's no limit to our imagination and that our brain can conjure fascinating success stories, which is why I recommend that you use scripting to manifest your desires.
By visualizing your future self, you are attracting the energy necessary to realize your dreams and remain motivated towards success.
You only need to be specific with your script and be realistic in order for your dreams to come alive right from the very pages you wrote them on.
I hope that this inspires you to make the most of what your mind can conceive for your own sweet success.
Goal setting is a massive passion of mine, and I have many more posts and videos to help you reach your goals so stick around and see what else I can help you with by checking out the links below. 
Related Resources You Will Love
Sources
TAKE YOUR MANIFESTATION TO THE NEXT LEVEL
Products
✔️
MANIFEST YOUR PERFECT DAY COURSE
: Manifest the life of your dreams and live your perfect day every single day.
Click here for access.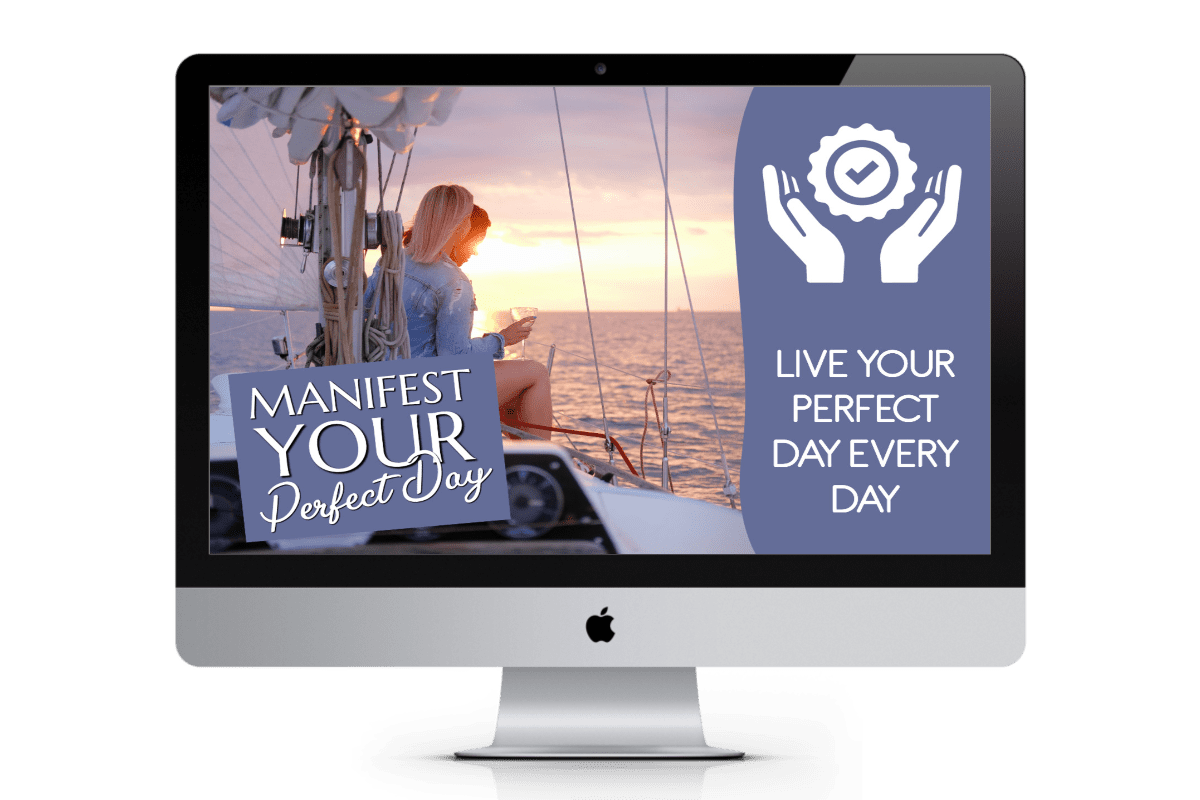 ✔️
BUSINESS MANIFESTATION CLUB
: Manifest a MASSIVE, engaged, and positive FOLLOWING, and MANIFEST the MONEY you desire using never-seen-before manifestation techniques that will transform your results in both your work and your life as a whole.
Get a FREE 7 day trial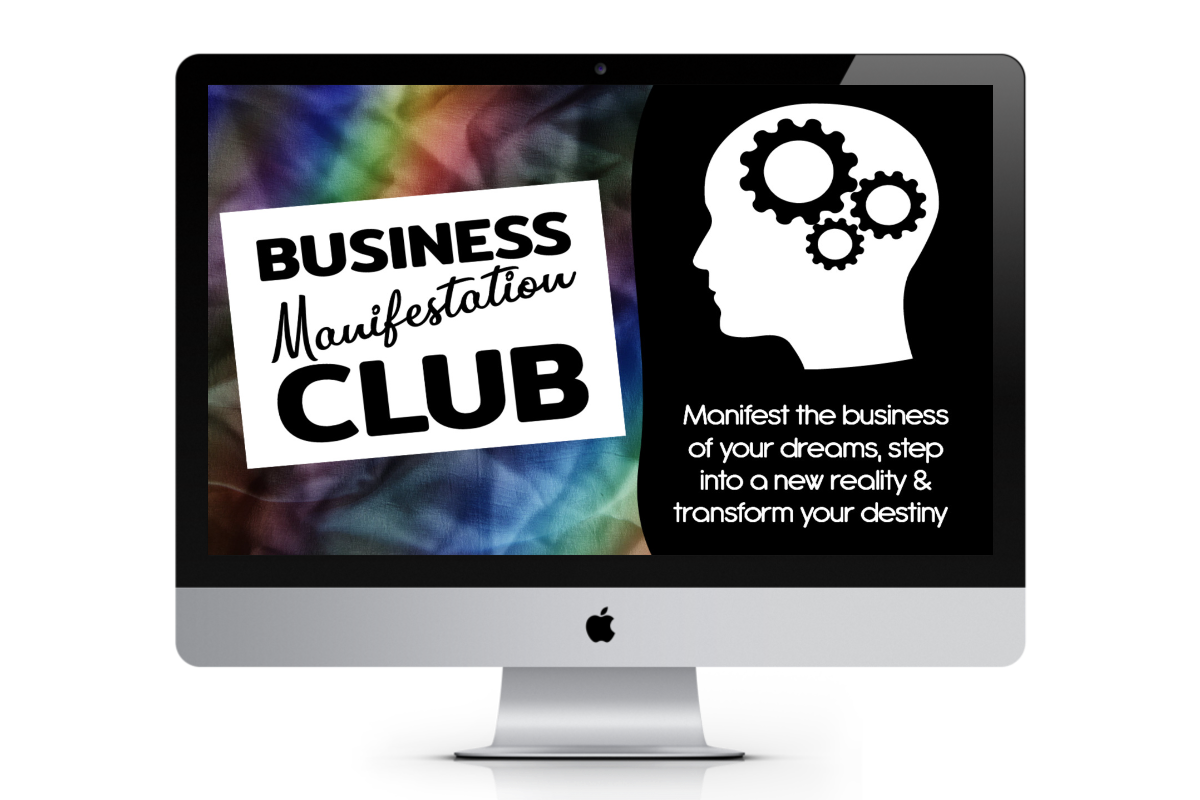 ✔️
DREAM BUSINESS MASTERY
: Get access to ALL of my current and future products. This is my entire system to take you from your current reality to business mastery.
Learn more by clicking here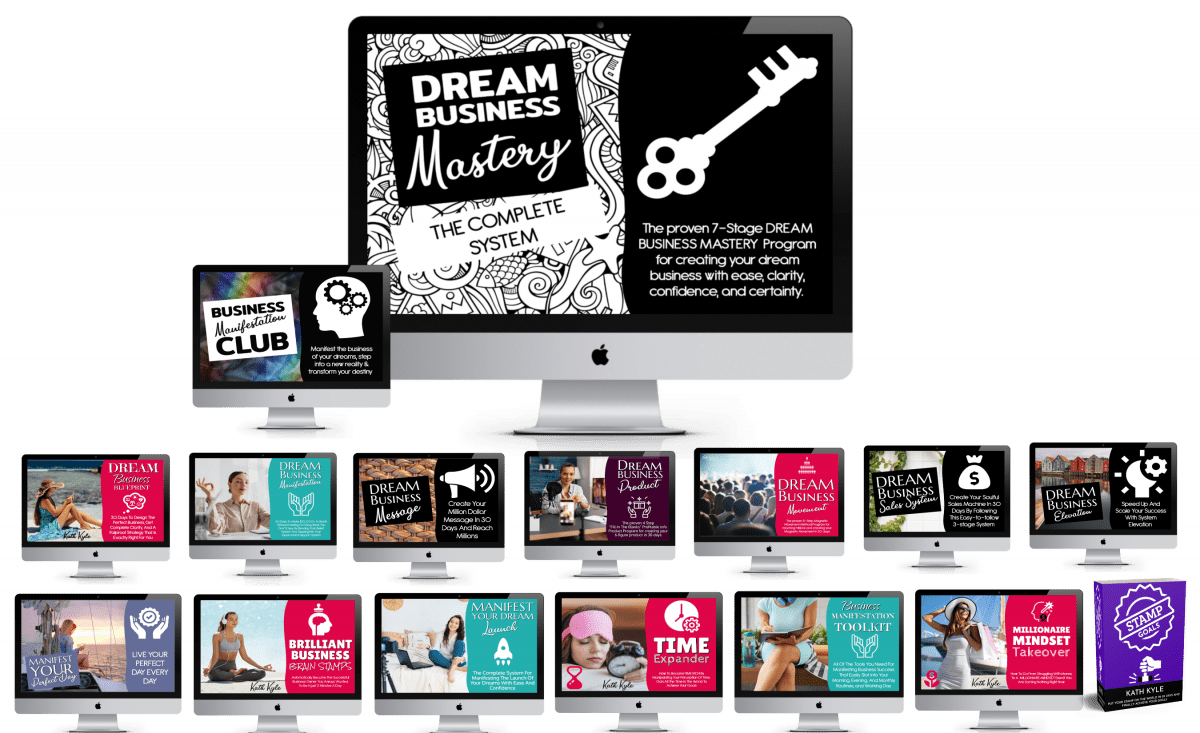 ✔️
STAMP GOALS BOOK
: Put Your STAMP On The World In 30 Days And Finally Achieve Your Goals.
Grab your copy by clicking here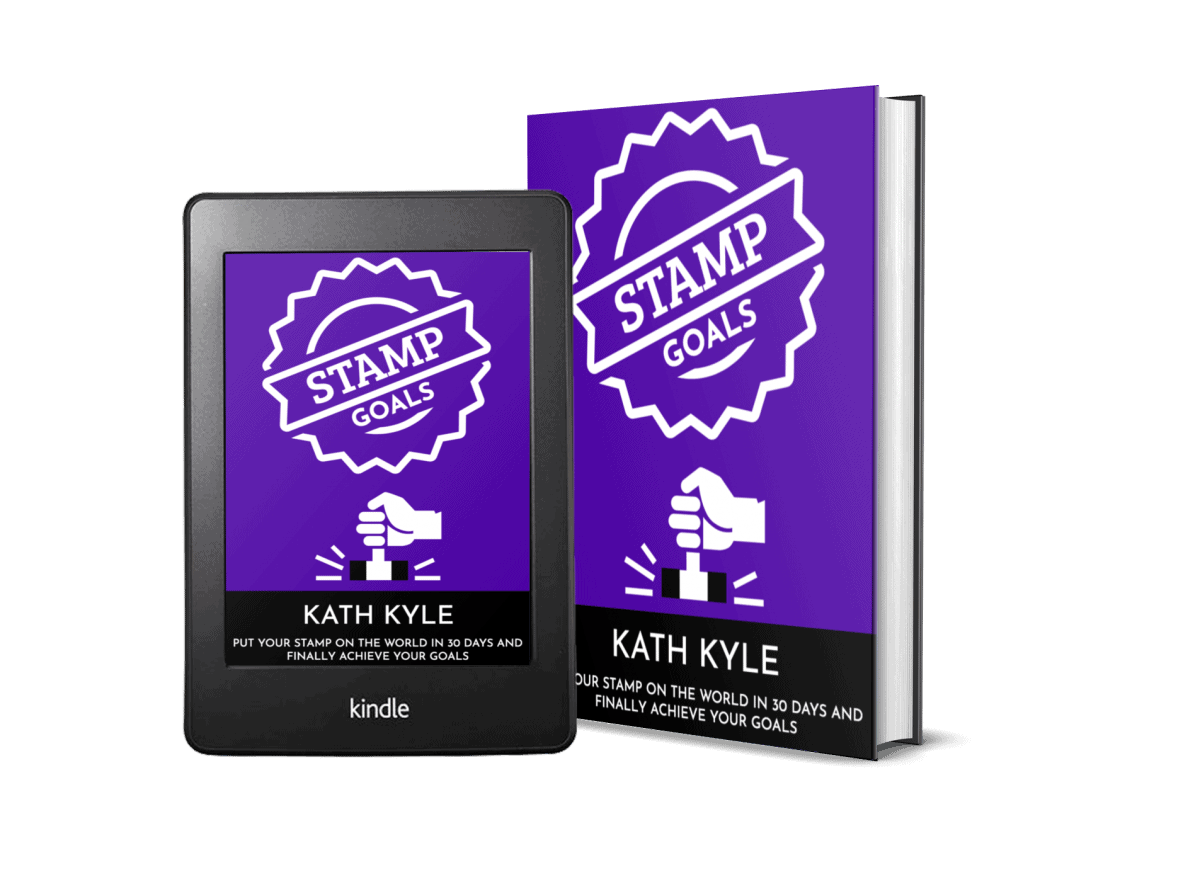 ✔️
ALL PRODUCTS
:
See all of my products and courses by clicking here.
Free Gifts
✔️
MANIFESTING WITH REVERSE MEMORIES GUIDE
: Creating Reverse Memories Is The Best Way To Guarantee Your Desires Will Manifest In Reality.
Click here for FREE access.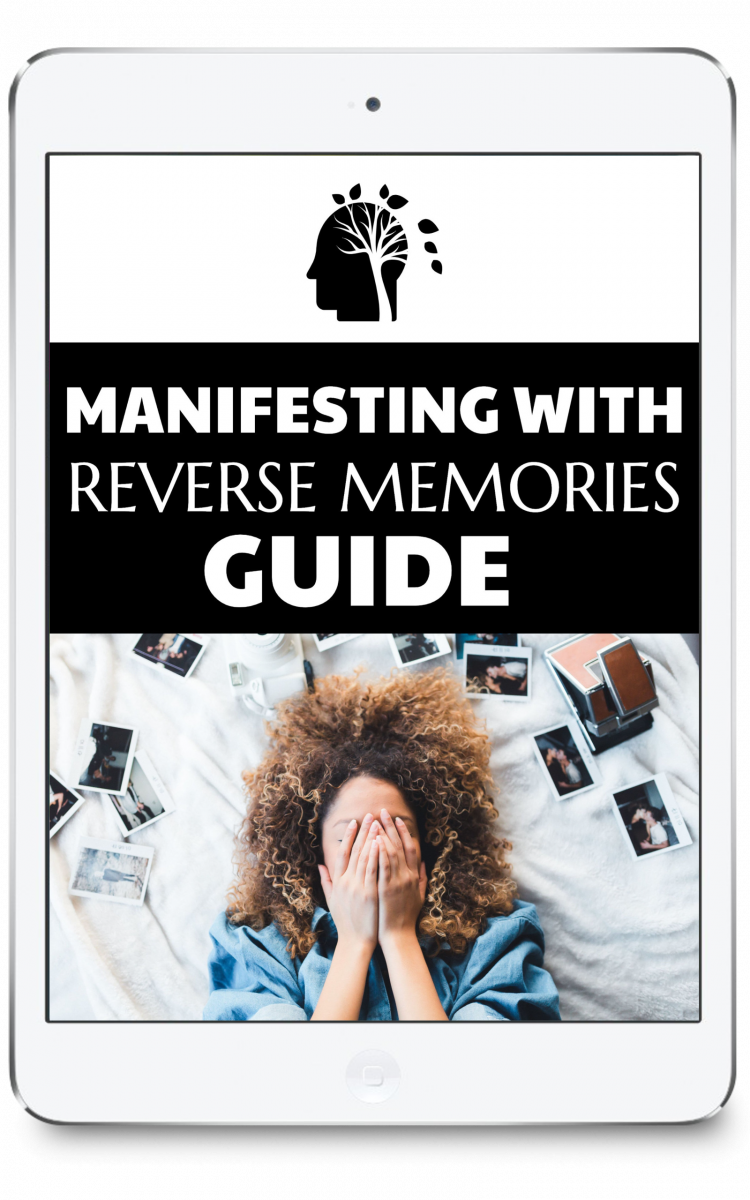 ✔️
10 MINUTE MANIFESTATION MEDITATION
: This powerful 10 minute manifestation meditation will reprogram your subconscious mind and is guaranteed to bring your manifestation into your physical reality.
Click here for FREE access.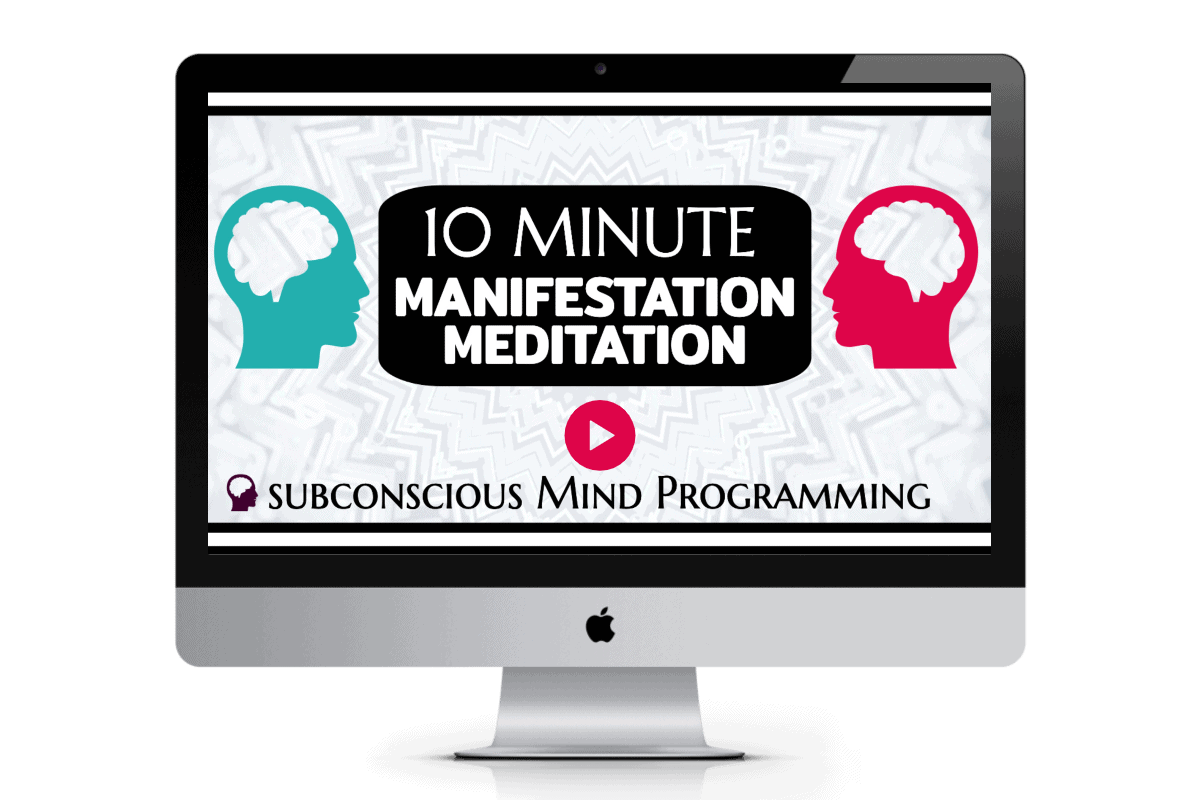 ✔️
MANIFESTATION MILESTONES BOARD PACK
: MANIFEST FAME, FORTUNE, and FOLLOWERS by creating a vision board and achievement board to manifest business milestones.
Click here for FREE access.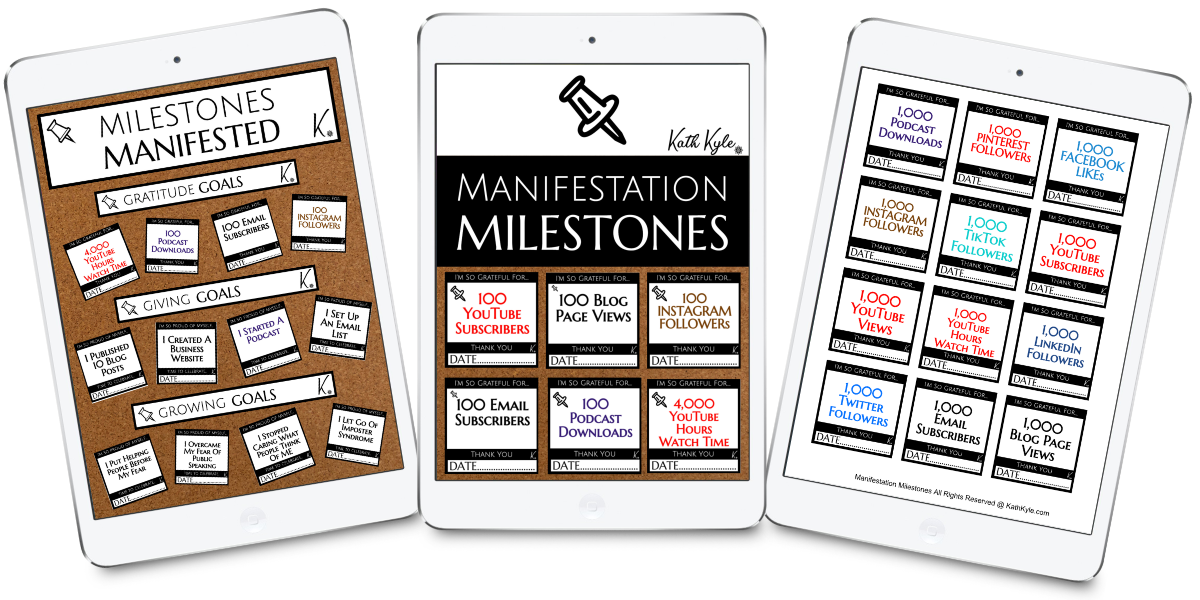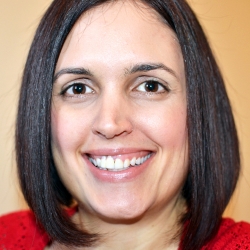 Latest posts by Kath Kyle
(see all)
Please follow and like my content: