Here's exactly how to manifest correctly by rehearsing what you want in advance in your imagination.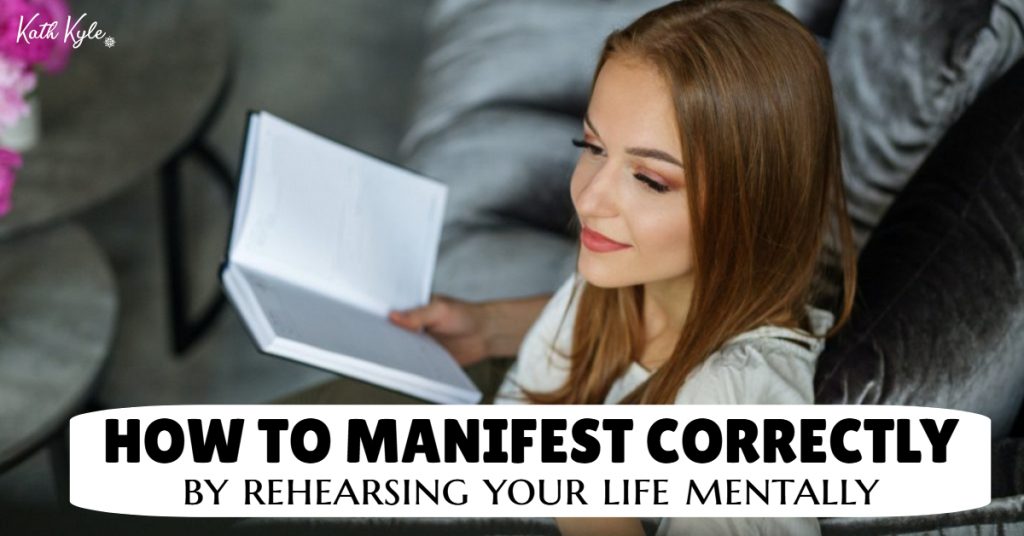 How Life Is Like A Movie
Life is just a movie. You're the lead actor.
As the actor, you know that there are great things in store for you because all movies have a happy ending. And when you're watching a movie, it's pretty obvious what the actor is going to get or achieve, because these are the things that the actor wants.
When we're going through hard times, we assume that our whole life is going to be this way. But it's just not the case.
Just like a movie, our lives are pretty predictable. They have ups, and they have downs.
And we can predict what we are going to get in our lives based on what our desires are.
How To Manifest Correctly
How do we get our desires? How do we manifest our desires?
The way in which we get our desires is by learning our lines– our lines are the script for our lives. We have to mentally rehearse for our part in the movie by learning our lines.
Before we can learn our lines, there has to be lines to actually rehearse. Lines are part of a script.
For there to be a script, you have to write the script. This is called scripting.
In Scripting, you write down the details of a scene in the future movie of your life. Then you either say your lines out loud, or in your head until you've learned your lines.
And when you have learned your lines, you've created a new memory. This is called a Reverse Memory.
A Reverse Memory is only a memory that exists in your imagination. But pretty soon you will experience this memory in your physical reality.
And at that point, the actor acts out a scene that he has created, your performance in the movie happens automatically. You don't need to do anything to physically force the scene to happen.
It simply will if you've already created that reverse memory and learned your lines.
This technique has been used by athletes for a really long time. They mentally rehearse winning the race, in their imagination.
They don't call it a manifestation technique. They just call it the mental work required. Everybody uses this technique to achieve anything, whether they know it, or they don't.
We unconsciously create reverse memories all the time. And now it's time to consciously create the reverse memories that you want.
This is how to consciously manifest. How are you going to rehearse for your life?
Next Steps: Manifest Your Perfect Day
The best thing I ever manifested was my perfect life.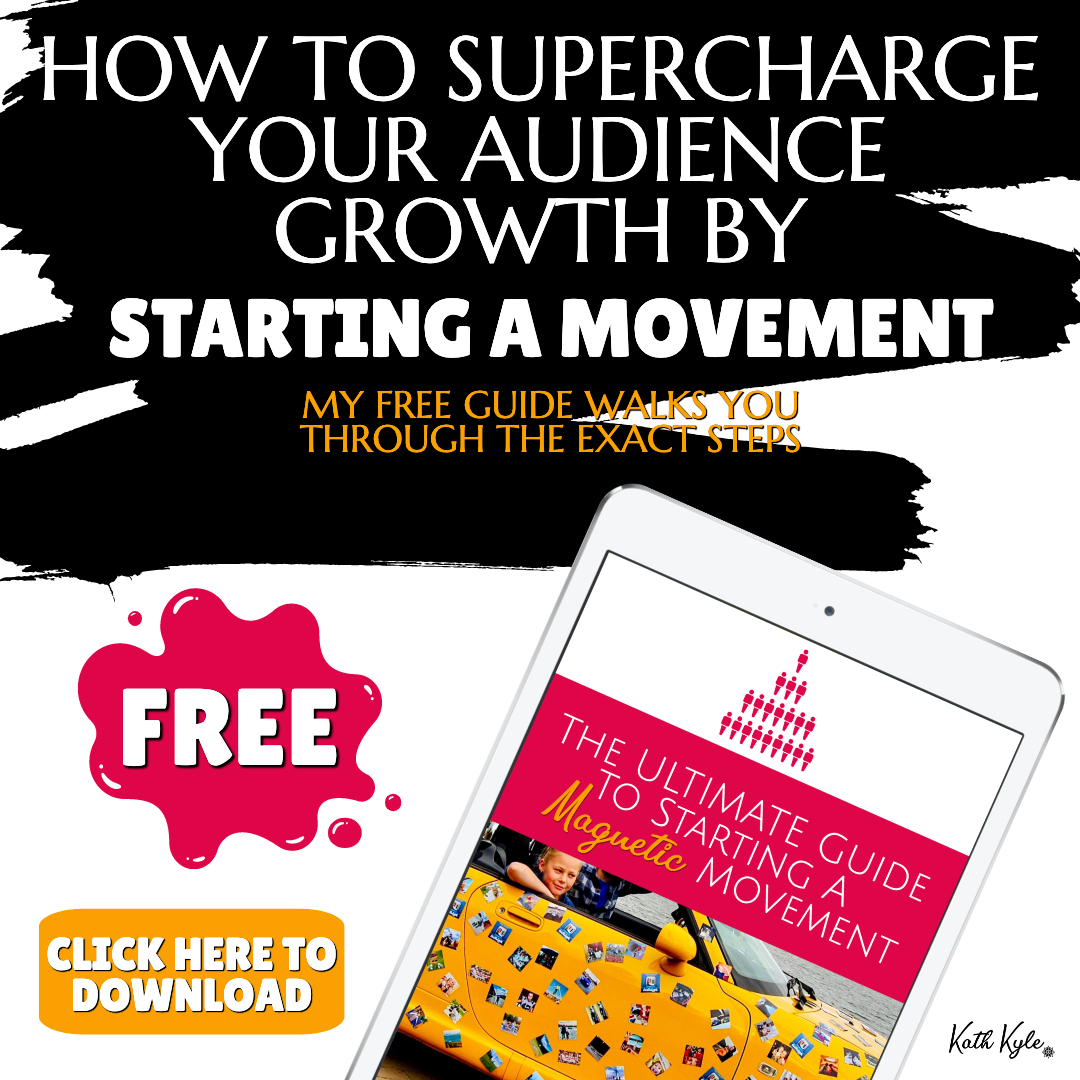 I now live my perfect day every day, and I couldn't be more grateful for my life.
I developed a very powerful technique called my Perfect Groundhog Day Design which helped me manifest my perfect day in just a few months of applying this technique.
Everything changed for me very quickly after using this technique.
Within just a few months we ended up moving to another country living next to my whole family, right on the waterfront with stunning views and just minutes walk to a gorgeous beach.
I got everything I ever wanted after using this technique for a very short while.
Now I want you to get the same results I got.
I added my entire method into a mini- course, comprising 4 videos which walk you through the entire process.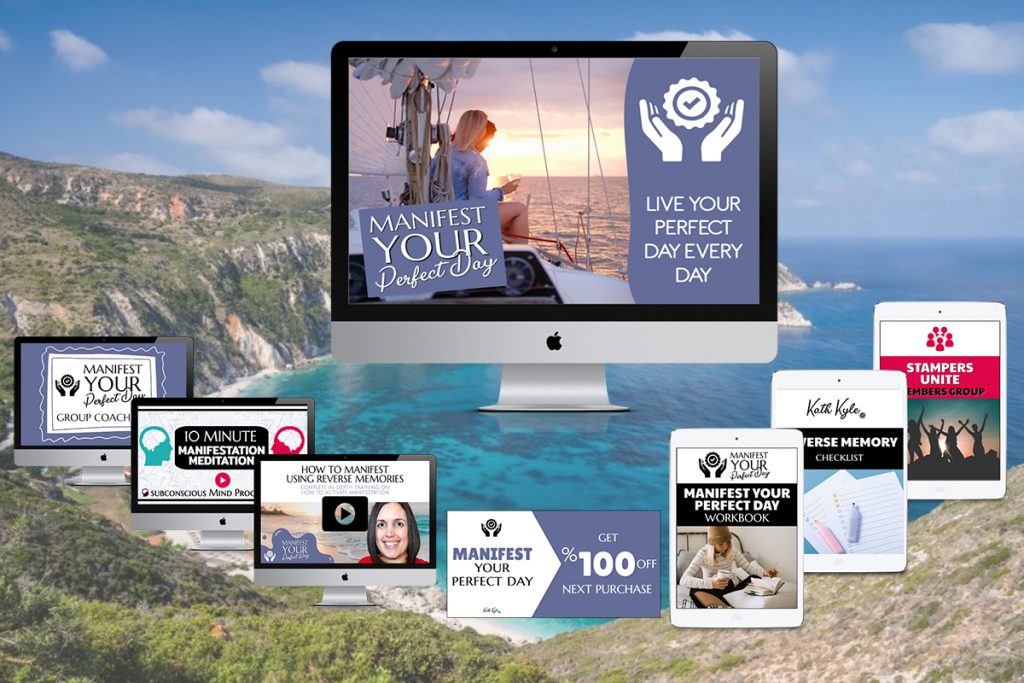 You will also get access to my exclusive community where you will get coaching from me, and support from me and the other members.
The name of my course is Manifest Your Perfect Day.
Click here to get immediate access to Manifest Your Perfect Day.
Now it's your turn to go and put your STAMP on the world.
Conclusion
Success Manifestation is a massive passion of mine, and I have many more posts and videos to help you reach your goals so stick around and see what else I can help you with by checking out the links below.
Related Resources You Will Love
TAKE YOUR MANIFESTATION TO THE NEXT LEVEL
Products
✔️
MANIFEST YOUR PERFECT DAY COURSE
: Manifest the life of your dreams and live your perfect day every single day.
Click here for access.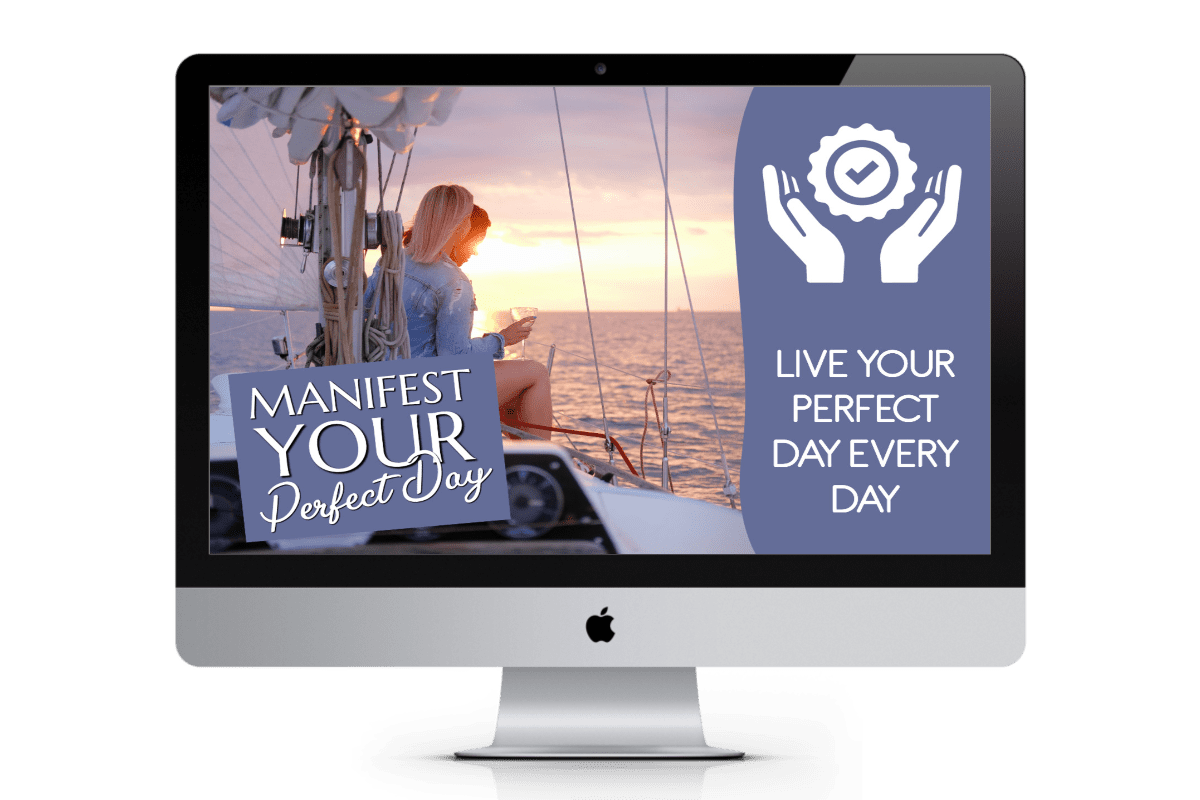 ✔️
BUSINESS MANIFESTATION CLUB
: Manifest a MASSIVE, engaged, and positive FOLLOWING, and MANIFEST the MONEY you desire using never-seen-before manifestation techniques that will transform your results in both your work and your life as a whole.
Get a FREE 7 day trial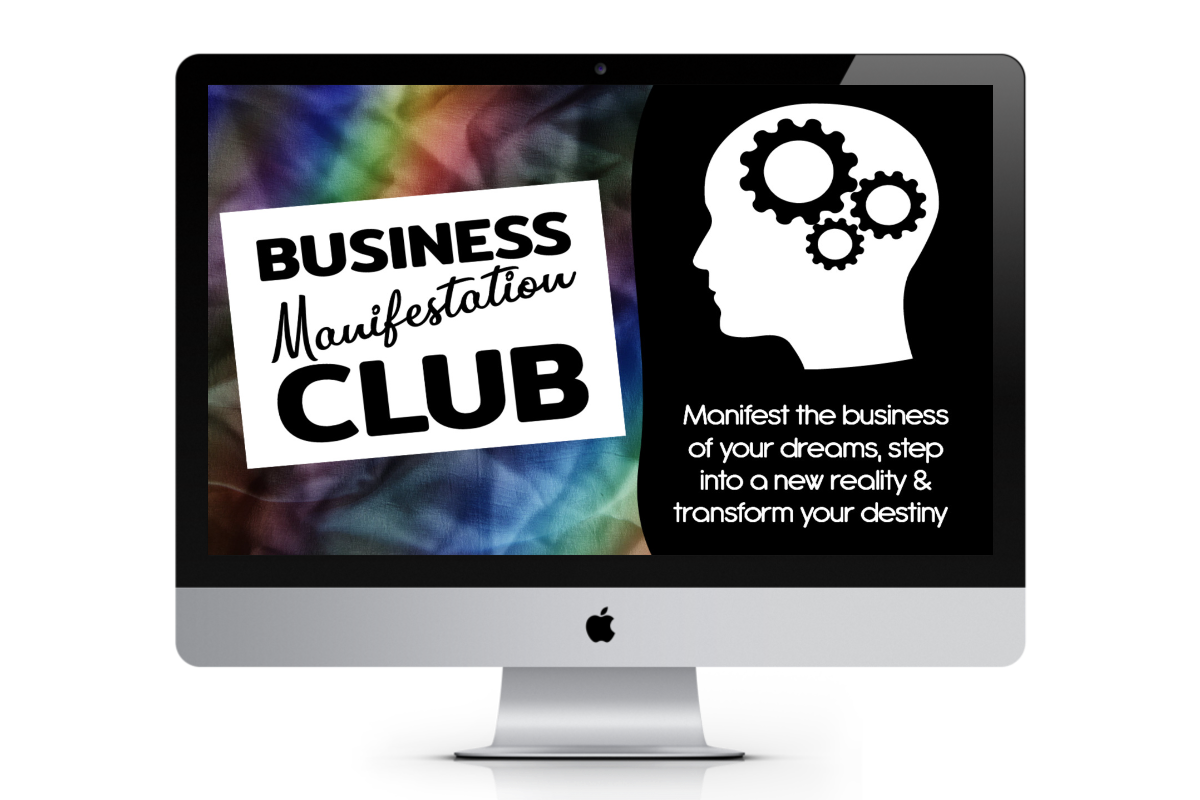 ✔️
DREAM BUSINESS MASTERY
: Get access to ALL of my current and future products. This is my entire system to take you from your current reality to business mastery.
Learn more by clicking here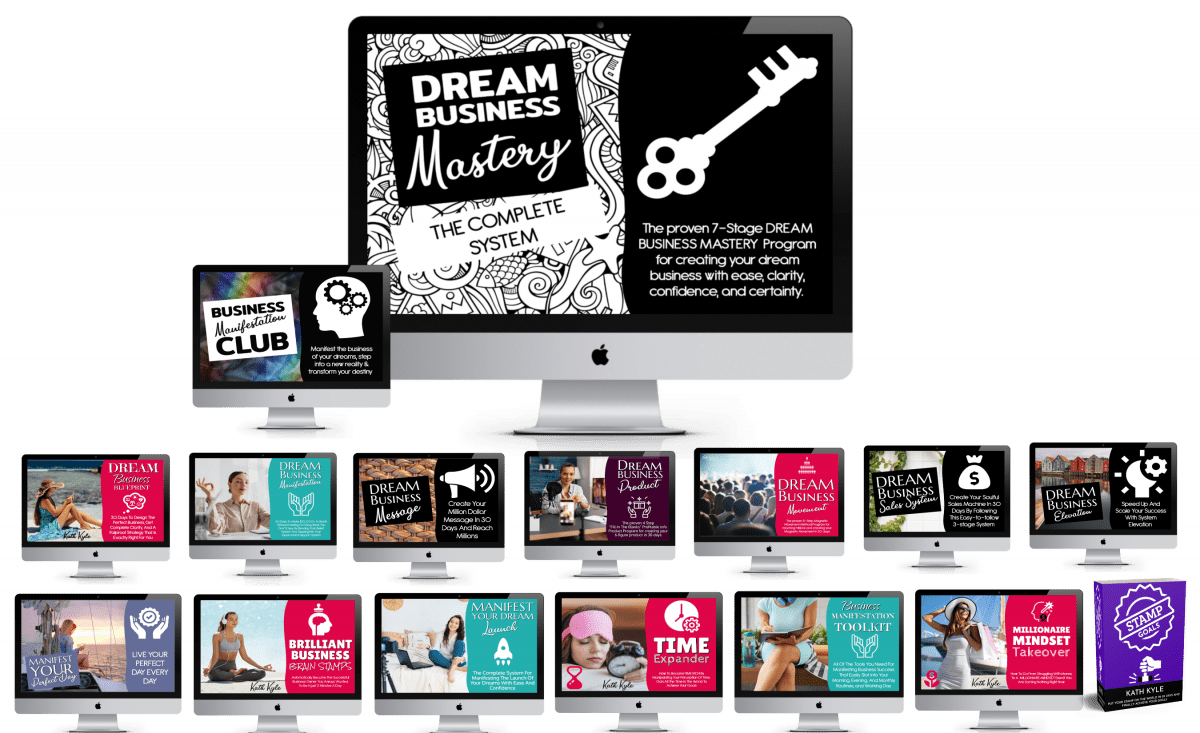 ✔️
STAMP GOALS BOOK
: Put Your STAMP On The World In 30 Days And Finally Achieve Your Goals.
Grab your copy by clicking here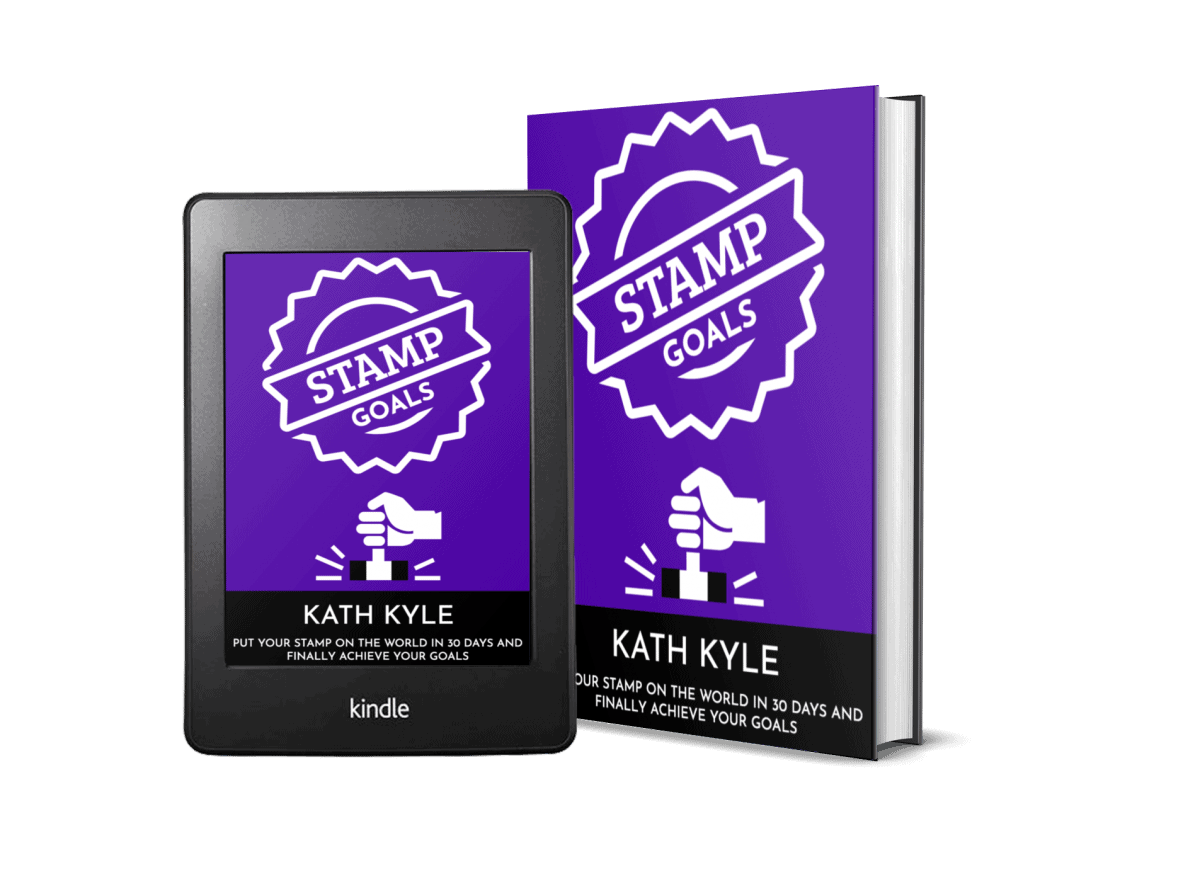 ✔️
ALL PRODUCTS
:
See all of my products and courses by clicking here.
Free Gifts
✔️
MANIFESTING WITH REVERSE MEMORIES GUIDE
: Creating Reverse Memories Is The Best Way To Guarantee Your Desires Will Manifest In Reality.
Click here for FREE access.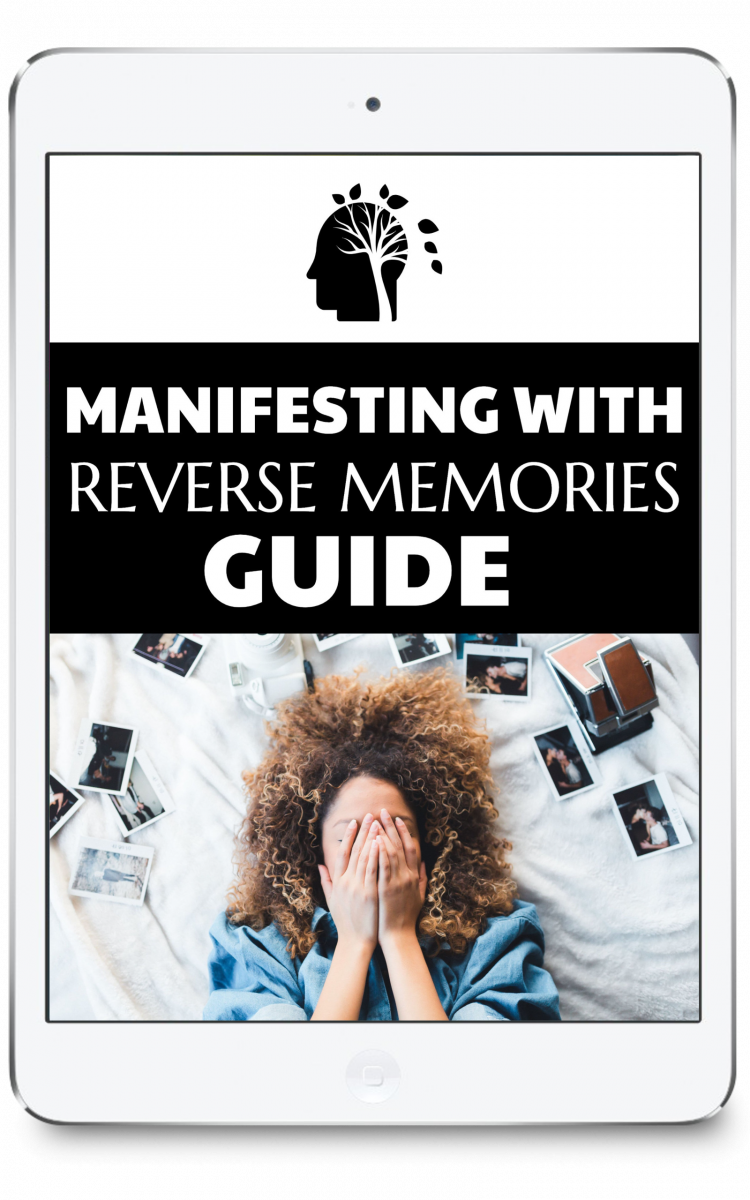 ✔️
10 MINUTE MANIFESTATION MEDITATION
: This powerful 10 minute manifestation meditation will reprogram your subconscious mind and is guaranteed to bring your manifestation into your physical reality.
Click here for FREE access.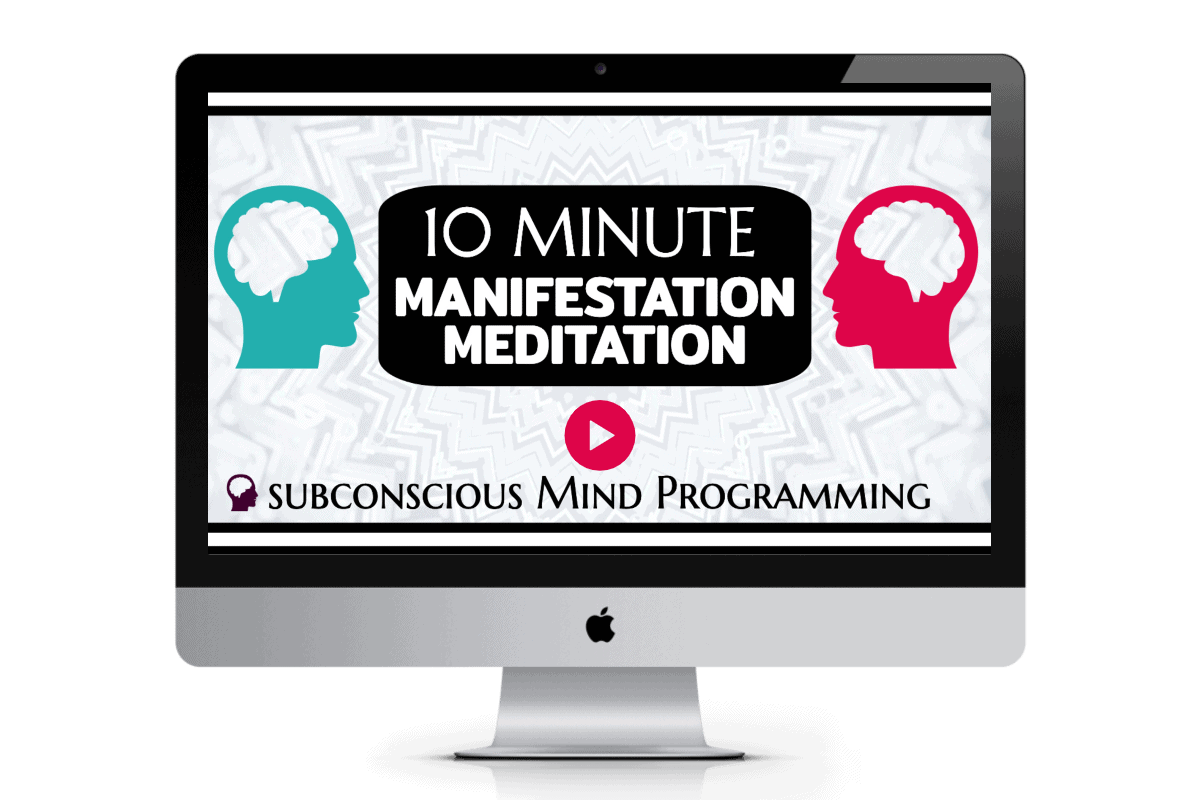 ✔️
MANIFESTATION MILESTONES BOARD PACK
: MANIFEST FAME, FORTUNE, and FOLLOWERS by creating a vision board and achievement board to manifest business milestones.
Click here for FREE access.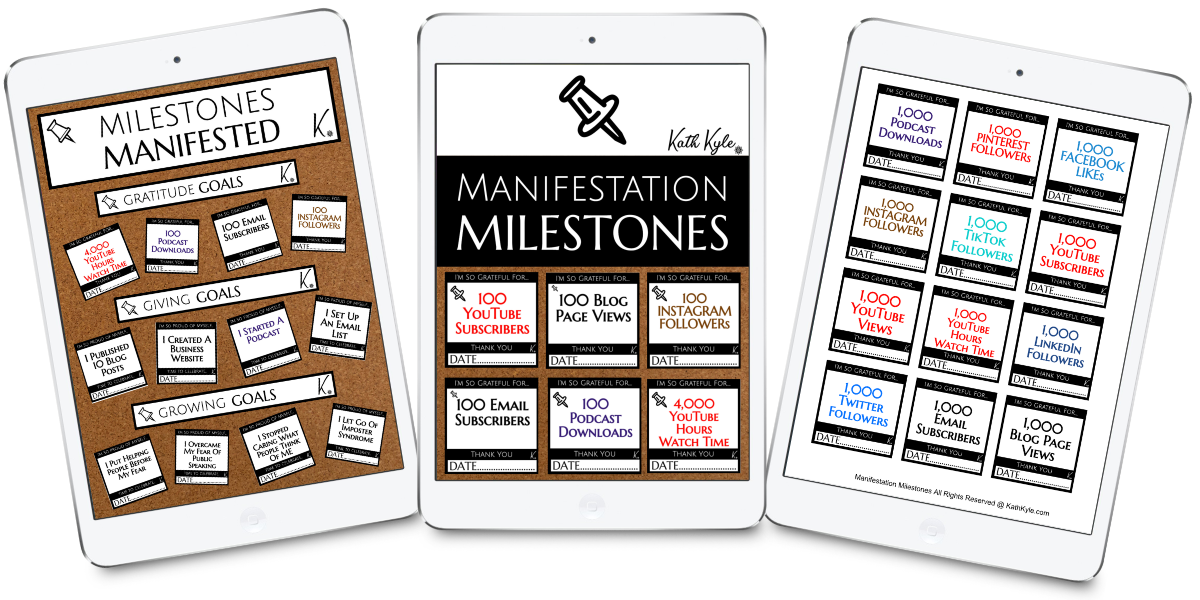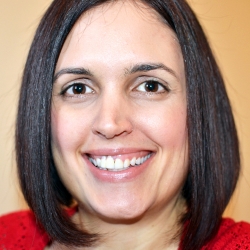 Latest posts by Kath Kyle
(see all)
Please follow and like my content: