Once you grasp that imagination creates everything, you'll never look at the world in the same way again. Here's the practical guide to using your imagination to manifest anything you desire.
Why Solutions Don't Work For You
Now I have the personality type of being a fixer. Whenever I have somebody that I know who has a problem, I'm immediately on Google searching for a practical solution.
And I have been this way, all of my life.
And I'm sure you've done the same thing yourself. But the problem is, half the time, these practical solutions don't actually work.
And the reason is, because you didn't stop to use your imagination first.
All of the results that we have in our lives, everything that we have already achieved, all of the solutions that we found to problems, they all came from using your own imagination.
This is the only way to get results. The only way to manifest what you actually want is by invoking the imagination.
I'm Kath Kyle and I help you HUSTLE LESS and MANIFEST SUCCESS.
I help conscious creators and change-makers MANIFEST FAME, FORTUNE, and FOLLOWERS through my Content, Courses and Club.
You can either read this blog post below or listen to the audio version. Click the button below to listen to my podcast episode and click here to subscribe to my podcast.
You can also watch a summary of this post in the video below if you just want the highlights. Click here to subscribe to my Youtube channel.
Do We Manifest Everything In Our Lives Specifically?
And I'm not saying that you imagined the very specific solution to your problem, somebody else has already imagined the solution to your problem.
All you need to do is imagine that you have the results you want.
And the method by which you get those results is not determined by you, unless of course you want it to be. But most of the time, we don't care how we actually get the solution.
We just want the solution, we just want to achieve the thing and get the results that we want. And it doesn't matter how we get there.
Do Results Really Come From The Imagination?
And you might be saying to me, I don't really believe you; I worked hard for my results.
I poured blood, sweat and tears into everything that I've ever done; I didn't just manifest things through my imagination.
So I want to show you some fun examples of different things that you could have achieved in your life and that most people do achieve across the course of their lives.
And I want to show you that there is a very hard way to achieve those very things by putting a lot of effort and hard work into them.
And I want to show you that a lot of people get exactly the same result by putting in practically no effort, and no hard work whatsoever.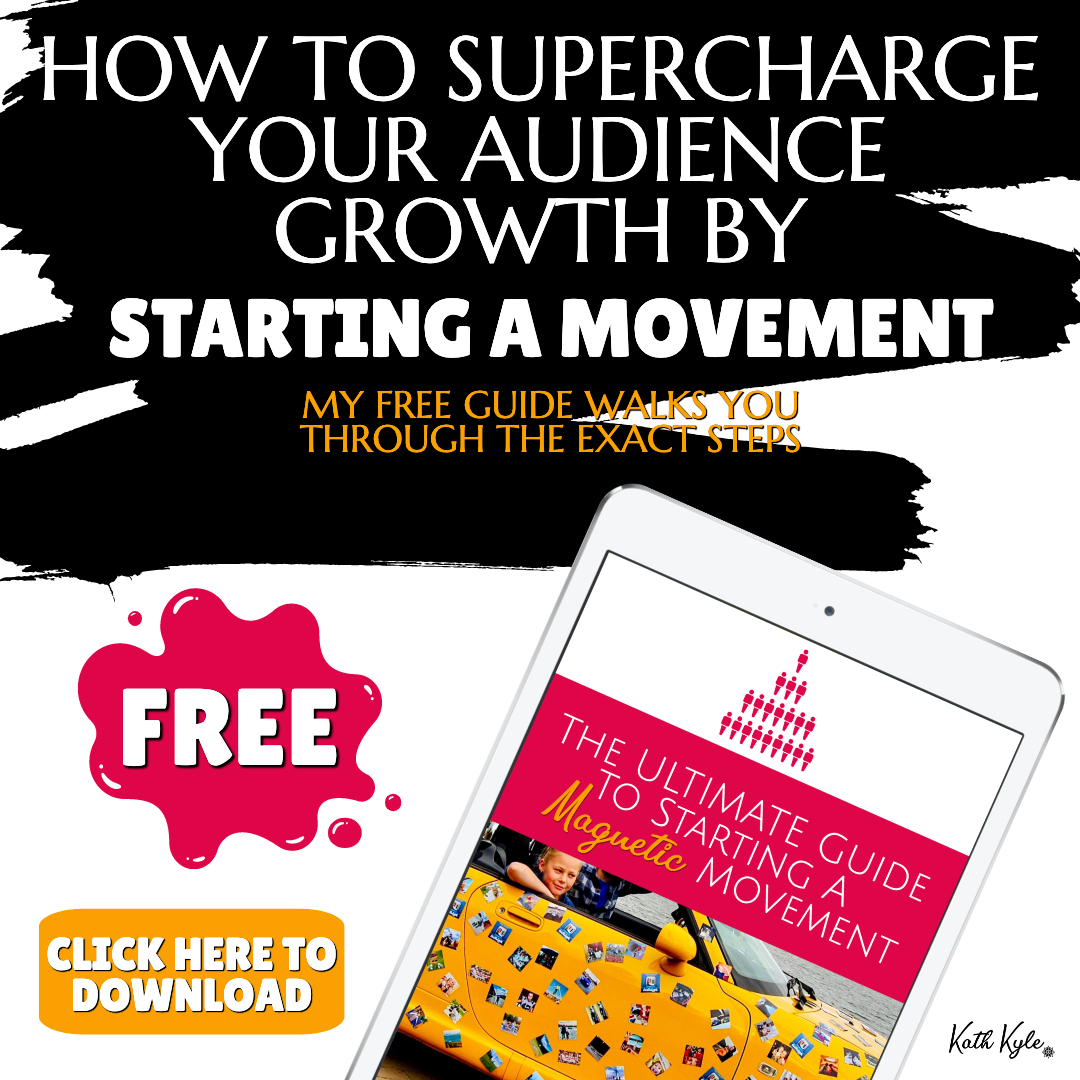 And you might know people like this, that you have to work really hard to get all of your results.
You might have a friend or family member who they just have good things showing up in their lives without them having to even do anything, and they're just a lucky person.
And you might think, well, that's just luck. They're just lucky people, but I have to work hard.
No, it all comes from the imagination.
Why We Don't Have To Work Hard For Results
However hard you work to achieve what you achieve, that is because of your own assumptions and beliefs. That is what you are manifesting- you are manifesting having to work hard for your results.
Whereas somebody else who might think that they are a lucky person, they are manifesting not having to work hard and still getting the same results.
So let's have a look at the examples.
Examples Of Easy Ways To Manifest Without Hard Work
A big thing that a lot of people want to achieve at some point in their lives is to lose weight.
Example 1: Effortless Weight Loss
And if I asked you, what would you do, if you wanted to lose weight, you'd probably say to me, you'd have to go on a diet.
You'd have to make a meal plan, write down everything you were going to eat for the whole week. Then you'd have to log all the calories, get your scales out, measure everything.
Be deprived, eat healthy food, eat rabbit food, only lose one pound a week, and it takes forever; and then when you stop the diet, it all just comes back on again.
And you've got to start from square one again. And it's all so much hard work.
But then there are people out there who just simply lost a lot of weight without doing anything, and when you ask them –
How did you lose weight?
And they say, it just fell off.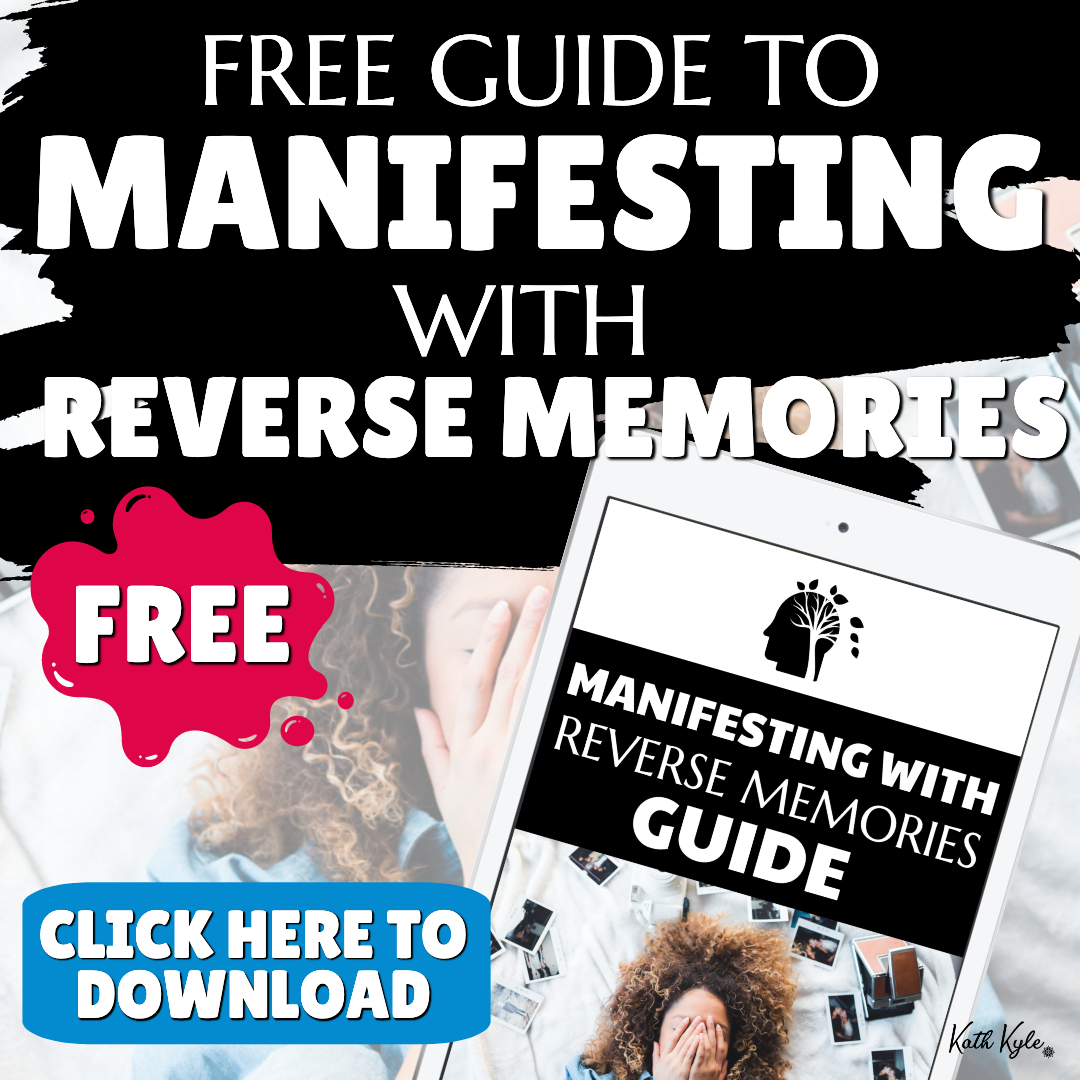 I didn't do anything. It literally just fell off. And you just think, how do they get all the luck?
Is it through their imagination?
Example 2: Effortless Career & Qualifications
How about something that most of us are told when we are children, that we've got to work hard, and pass our exams. And then when we pass our exams, we can finally get that job.
So if I said to you, or somebody else who has a job, how did you get that job, they might say, because I had the qualifications. I was certified in order to do the job.
I worked really hard, I studied for years, I sacrificed free time in order to study, do assignments and pass all these exams.
And then we all know those people who never study. They stay up all night partying before the night of an exam, and they still get full marks.
And if you ask those kinds of people, how did you do it? And they say, "I was just lucky. I just knew the answers to the questions. It was just that I got the questions that I already knew the answers to."
"I'm just one of these people who just retains information so I don't have to study because I already know the information" and that's because they are sure that they are that person.
Because maybe when they were younger, they were told by their parents, "you've just got such natural talent, you're naturally intelligent, you're just naturally gifted, you're smart."
You're one of these people who are just really lazy, but you still happen to get all the good grades.
Example 3: Effortless Love Life
And then we've had conversations with other people where we say to a couple, how did you meet? And they might say, I went on hundreds of dates, I put a lot of effort into it.
I went on three dates every week for years and years. And finally, after all that hard work, I finally met my ideal partner, and it was so worthy of hard work.
And then there are those people who say, I just run into them accidentally, I just literally bumped into them.
It was no effort, no hard work at all.
Example 4: Effortless Passive Income
And then there are people who create passive income for themselves, like, for example, starting a business.
And you might say to those people, how did you get to the point where you could finally make passive income?
And somebody like me might say to you, well, I wrote hundreds of blog posts. And eventually, Google picked them up and put them on the first page of Google.
Then people read the blog post, and then they clicked on my link, and then they went over and bought my product. And when enough people did that, I was finally able to earn passive income.
And then there are other people who simply inherited money, and they invested it in the stock market. And they literally don't work a business, but they have this passive income that just keeps coming in for them.
Why Do Some People Have All The Luck?
And most people's reaction to these kinds of lucky people is that life is just not fair. Why are these lucky people just blessed with all this good luck?
They just win competitions, and they win money all over the place -they are lucky.
Whatever they touch turns to gold.
And I'm the kind of person who struggles and stresses and works hard. And yet, I still haven't got the results that they've got.
It's all to do with your own assumptions. It's all to do with your own imagination, whatever you assumed to be true for yourself will be true.
Most people can't allow themselves to be this lucky person, that things just happen for it. Because they don't feel worthy of being that lucky person.
They feel like they have to earn their good fortune.
First by putting their effort and their toil and stress into a project first. And then finally, they will deserve to have some kind of reward for all the hard work.
It took me a really, really long time to figure this out.
My Story: How My Assumptions Shaped My Life
When I first got really, really sick. I was sick for a couple of years, I could barely get out of bed. I had so little energy, and I prayed for good health, and nothing worked.
The doctors told me I would never recover. But I came back from the doctors with this energy and this passion.
And I decided right there that I was not going to just manage my condition, I was going to get rid of my condition.
And that literally just took a few seconds to have that thought. But that changed the course of my life.
And I didn't realise that that was enough. Just to think that thought was simply enough.
I had another assumption that good health came from good food- that my diet probably just wasn't healthy enough.
Maybe I was just a weak person who had to eat all this ultra healthy food to be able to get the health that everybody else had just by eating junk food.
So I went on the most extreme diet that I could find. I went on a raw food diet, I cut out many food groups, I read so many books that convinced me that this was a path to the best health of your life.
And I believed it. I assumed that this was going to happen for me.
And it absolutely did!
Not only did I get my health back, but I had more energy than I'd ever felt in my entire life. I was just bursting with vitality and energy.
I dropped 56 pounds and I thought wow, this diet is the answer to everything I have to tell the whole world about this diet.
So I started a business to encourage people to adopt a similar diet to me to drink these green smoothies that I had been drinking to get the good results and the business did really really well.
And I assumed I was going to help people and millions and millions of people flocked to my website. I had 1000s of people messaging me with transformations, saying that adopting the same diet had completely transformed their lives as well.
I became more and more obsessed with getting healthier and healthier and healthier and cleaner and cleaner. And I read books telling me about these nasty ingredients in all of these products.
I went to such great lengths to avoid anything unhealthy and all the while my allergies to normal or unhealthy products, or ingredients were just getting worse and worse and worse.
I was becoming allergic to everything.
And then my diet had to get even more extreme and more healthy, so it's just a vicious circle. And there is no end to this.
Discovering My Massive Mistake
And it wasn't until I got into manifestation and spirituality in a really big way that I realised the errors of my ways, although I thought I was doing a really good thing.
I thought that I was being healthy for myself and helping other people to be healthy. And I was getting all of this positive feedback.
I thought, I'm really helping to transform people's lives. All I was doing was making people dependent on something physical, rather than looking to the actual source of their results.
And the source of their results is simply their own assumptions, their own imagination, because your imagination is tapped into the spiritual powers of the entire world –
Whatever you imagine to be true, will be true.
Miracle Products Work Because Of Assumptions
The only reason that you have got results from anything in your life is because somebody convinced you to do something in your physical reality. And then when you did that thing, you got certain results.
And you didn't attribute it to the fact that you simply believed them. It was your belief system that gave you the results, not the physical thing that you were using.
And that is why whatever miracle products are out there, there are always some people who get results with them, and some people who don't, because it's based on their own assumptions.
Or maybe they've got some bigger beliefs that are blocking them from getting specific results. Such as I just never get healthy, nothing works for me.
Nobody ever cares about me; those kinds of things.
When you have these generalised sweeping statements, it doesn't matter what you are trying, none of it will work.
Your entire reality is based on your own assumptions.
Where Your Assumptions Came From
And most of these assumptions were given to you as a child, so it's really hard to even recognize what assumptions you already have.
You want more money, you assume that you have to learn it; you assume that you have to work hard for it – because that is what you were told by multiple different people.
Take Control Of Your Own Reality
But this is your reality, you create your reality, and now that you've heard this information, you can't unhear it.
Put It To The Test
You can put it to the test.
If you don't believe what I'm saying, because you are sceptical.
And of course, you're going to be sceptical, because these assumptions and these belief systems are ingrained into us from birth.
Then I encourage you to put it to the test, with very small manifestations. Start to assume different results for very small things in your life.
For example, you could start to assume that money is everywhere. And you could prove this to yourself by assuming that you are going to find money on the ground.
You could even back up your own assumptions by googling how much money is there on the ground?
Has anyone ever done any studies on how many people generally find money on the ground?
And when you start to find evidence of other people finding money all over the place on the ground, you will start to see money on the ground yourself.
How To Change Your Assumptions
So how do you actually go about changing your assumptions and your belief system?
Now you can actually do it by just simply making a decision. But because we have got very ingrained belief systems built up from many many years.
It's very difficult just to simply decide something and have it remain in place indefinitely.
Usually that belief is going to be overridden when a previous belief pops up again, which is more powerful.
So what I encourage you to do instead is to create a reverse memory.
A reverse memory is a memory that you've created in your imagination of a future event that hasn't yet manifested in your physical reality.
So say, for example, you want to start finding money on the ground, you would start to imagine a scene where you actually picked up some money on the ground.
You looked at it in your hand, and you said something to yourself, like wow, I can't actually find money on the ground, there is money everywhere.
Or maybe you're standing next to somebody and you have a conversation with them, and you say that to them. And they say back to you; yes, you just keep on finding money everywhere.
You're really really lucky when it comes to finding money. And then you would loop that scene over and over again, in your imagination.
Do it every single day.
Go to sleep playing the scene over and over again in your imagination and within a short period of time; it might take a few days.
It might take a couple of weeks, but you will notice that things are starting to change for you and this is how manifestation works.
Look At The World Differently
So I want to encourage you to start seeing the world in a different light.
Look at the people that you envy. You are jealous because they've got the things that you want; and simply think to yourself, they only have what they want because of the use of their imagination.
Be inspired by the use of their imagination, not what they've actually done physically. Because the actions that you perform physically are just part of the automatic unfolding.
This is just an inevitable action.
So even though you might be working really hard, and it might be really stressful, there is no option but to work really hard -and for things to be really stressful.
If you assume that that is the only path for you to get the results that you want, you will automatically go through the motions.
So if you're going to automatically go through the motions, then you might as well automatically manifest an easier method of doing something.
Just by being one of those lucky people rather than one of those people who has to work really hard to get what they want.
How To Manifest Using A Manifestation Board (Free Gift)
Now that you know how to X, would you like to know how to manifest the exact results you desire by using a manifestation board?
If you'd like to manifest fame, fortune, and followers, this gift is for you.
This Manifestation Milestones Board Printables Pack will help you manifest and celebrate some incredible milestones and goals for your business.
From this one pack, you can create both a vision board, and an achievement board to help you feel good about what you've already achieved, and manifest even more.
Get my free pack by clicking here.
How To Create Your Own Reality
If you would like to dive deeper into manifesting success, I invite you to join my Business Manifestation Club.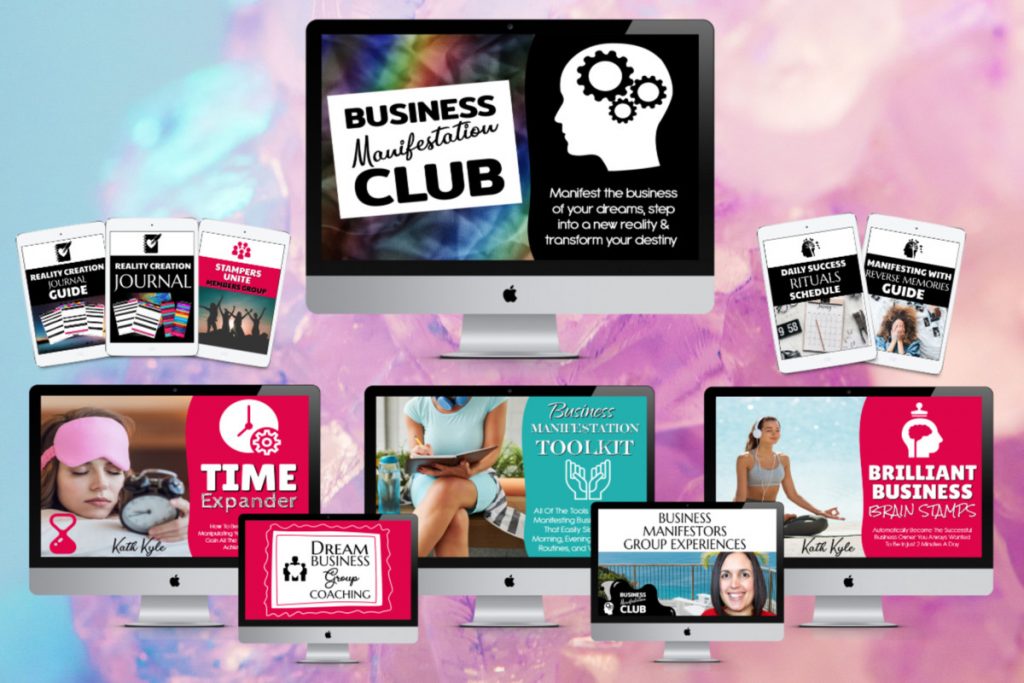 Get Ready To:
Manifest a MASSIVE, engaged, and positive FOLLOWING, or increase any other metrics of your choosing
Step into a new reality as a CONFIDENT creator, RELEASE FEAR, and start to CREATE SHOCKINGLY GOOD STUFF that people absolutely adore
Transform your financial reality, and MANIFEST the MONEY you desire
In this club you will delve deep into using never-seen-before manifestation techniques that will transform your results in both your work and your life as a whole.
To make the manifestation of success a habit, I have created a Reality Creation Journal, guide, and a Reality Creation Course that walks you through a series of transformational journal prompts that are going to change your life.
Right now I am giving you FREE access to my Reality Creation Journal, Guide, Course, and EVERYTHING else inside my Business Manifestation Club for 7 days.
If you are a blogger, YouTuber, podcaster, influencer, author, coach, speaker, writer, business owner, freelancer, or do any type of work that you want to be successful at, this club is designed for you.
Every month in the Business Manifestation Club we take challenges together on different themes that are guaranteed to radically transform your life and your business.
Come and join us and put it to the test.
Click the link below to join the Business Manifestation Club FREE.
Click here to join the Business Manifestation Club FREE.
Now it's your turn to go and put your STAMP on the world.
Conclusion
Success Manifestation is a massive passion of mine, and I have many more posts and videos to help you reach your goals so stick around and see what else I can help you with by checking out the links below.
Related Resources You Will Love
TAKE YOUR MANIFESTATION TO THE NEXT LEVEL
Products
✔️
MANIFEST YOUR PERFECT DAY COURSE
: Manifest the life of your dreams and live your perfect day every single day.
Click here for access.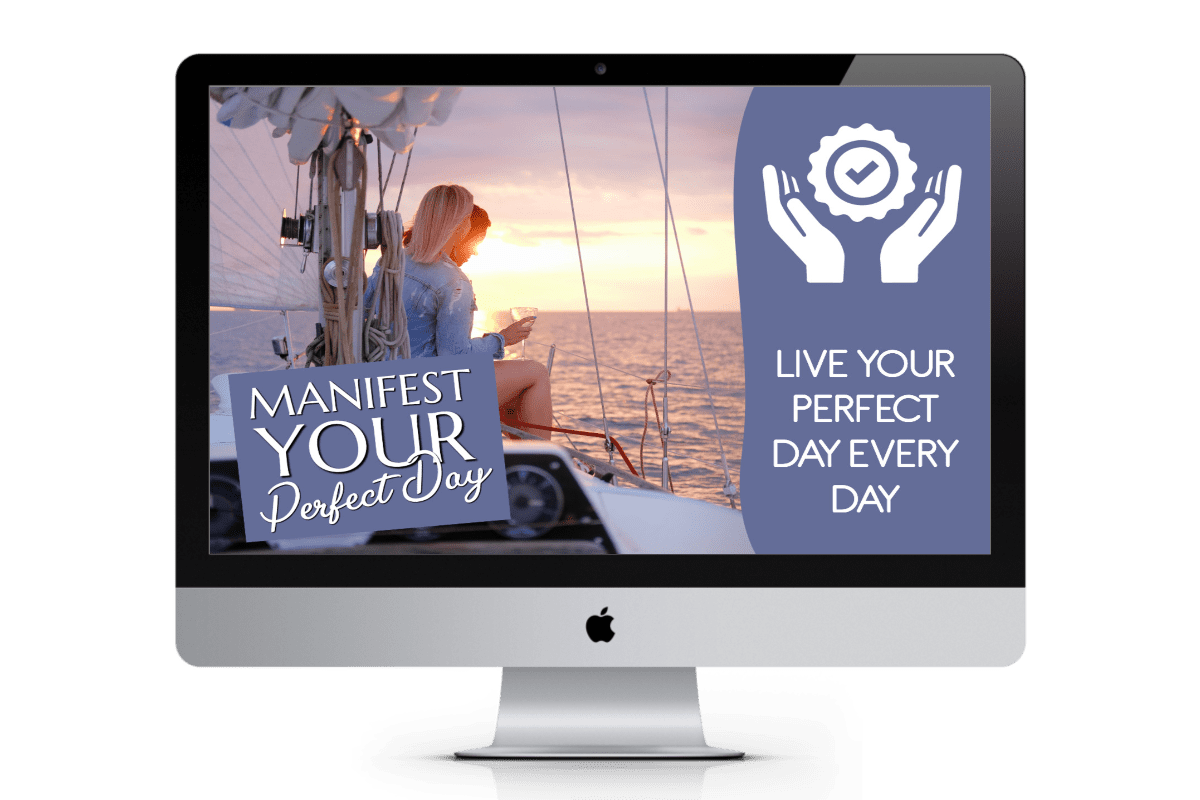 ✔️
BUSINESS MANIFESTATION CLUB
: Manifest a MASSIVE, engaged, and positive FOLLOWING, and MANIFEST the MONEY you desire using never-seen-before manifestation techniques that will transform your results in both your work and your life as a whole.
Get a FREE 7 day trial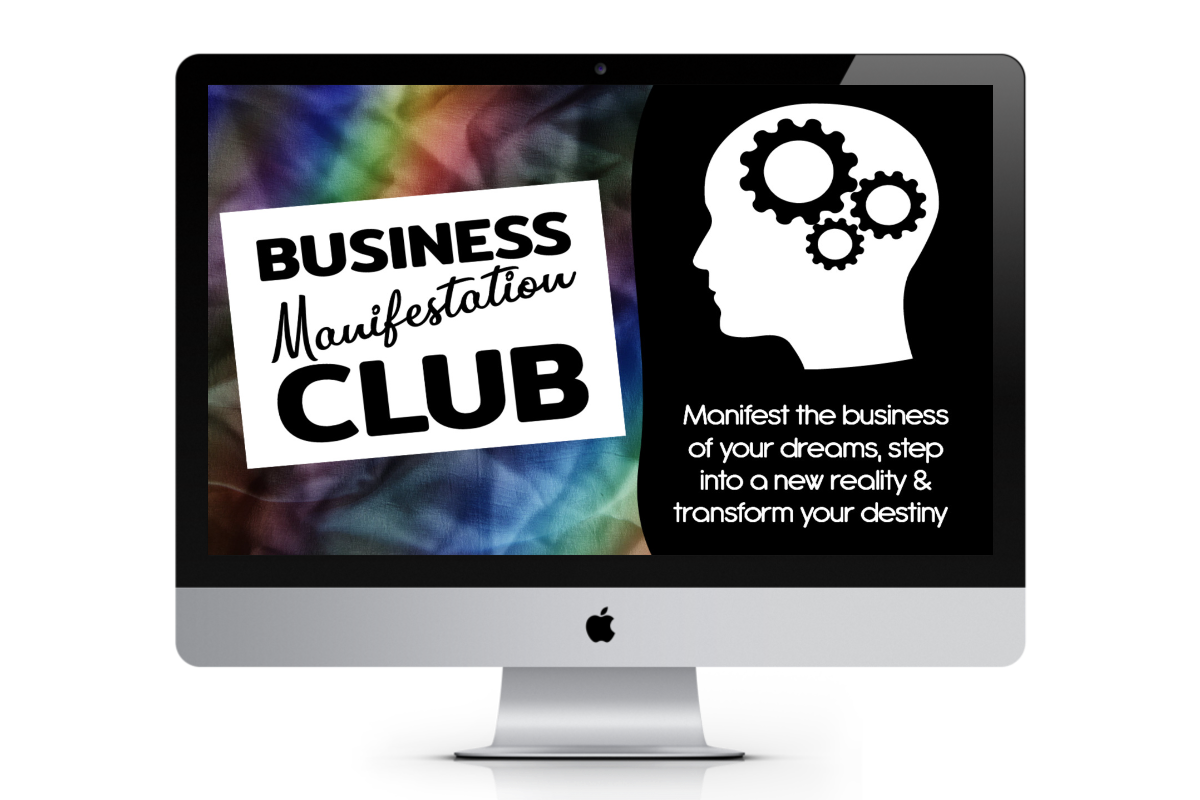 ✔️
DREAM BUSINESS MASTERY
: Get access to ALL of my current and future products. This is my entire system to take you from your current reality to business mastery.
Learn more by clicking here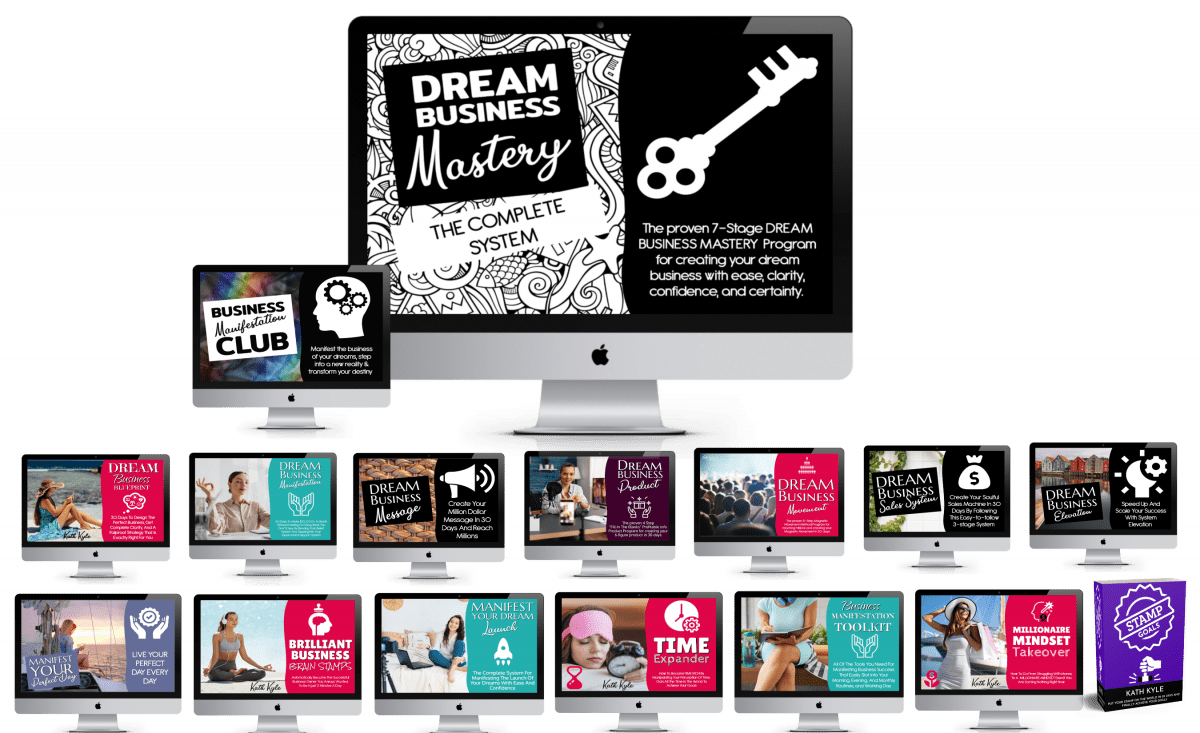 ✔️
STAMP GOALS BOOK
: Put Your STAMP On The World In 30 Days And Finally Achieve Your Goals.
Grab your copy by clicking here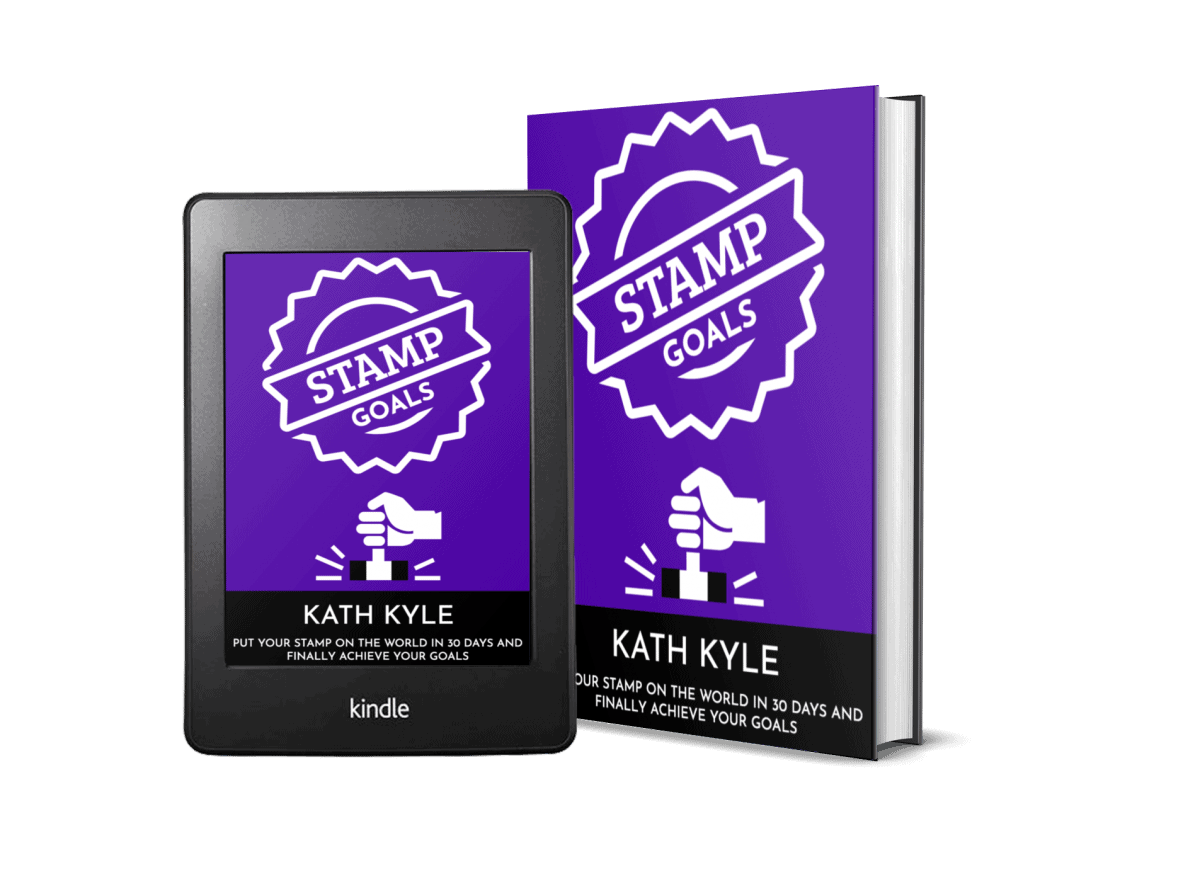 ✔️
ALL PRODUCTS
:
See all of my products and courses by clicking here.
Free Gifts
✔️
MANIFESTING WITH REVERSE MEMORIES GUIDE
: Creating Reverse Memories Is The Best Way To Guarantee Your Desires Will Manifest In Reality.
Click here for FREE access.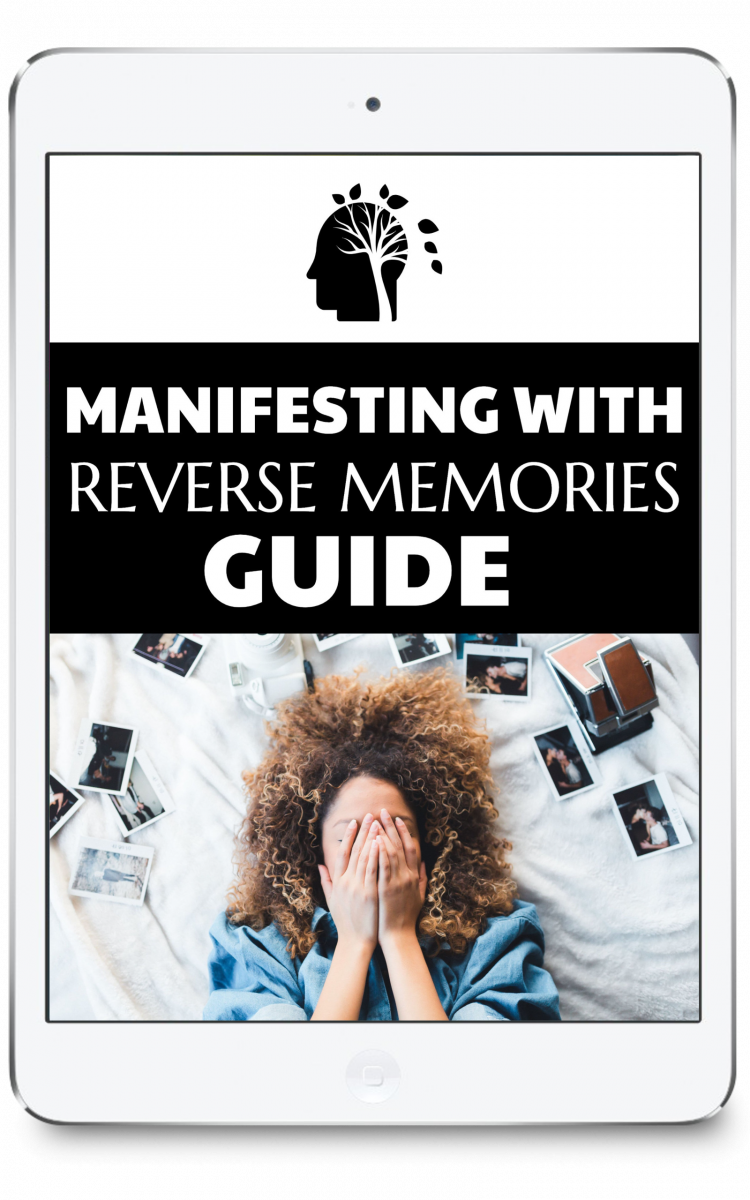 ✔️
10 MINUTE MANIFESTATION MEDITATION
: This powerful 10 minute manifestation meditation will reprogram your subconscious mind and is guaranteed to bring your manifestation into your physical reality.
Click here for FREE access.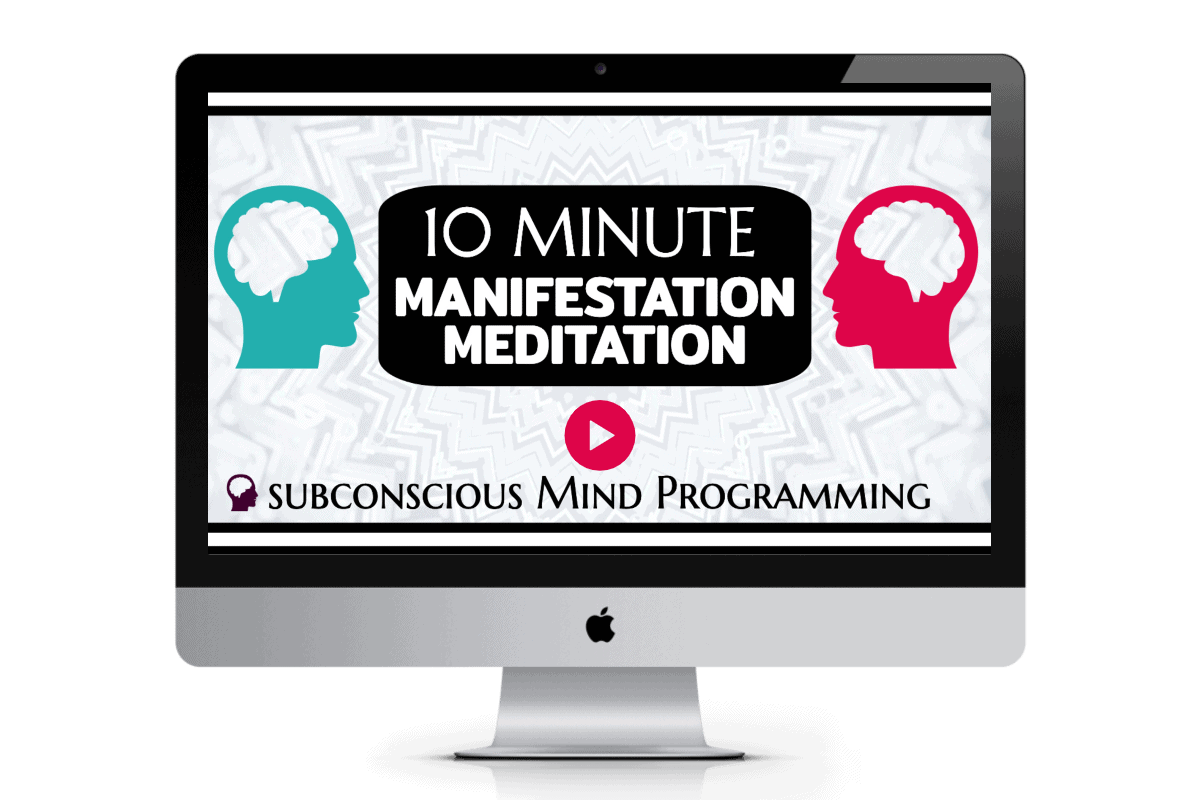 ✔️
MANIFESTATION MILESTONES BOARD PACK
: MANIFEST FAME, FORTUNE, and FOLLOWERS by creating a vision board and achievement board to manifest business milestones.
Click here for FREE access.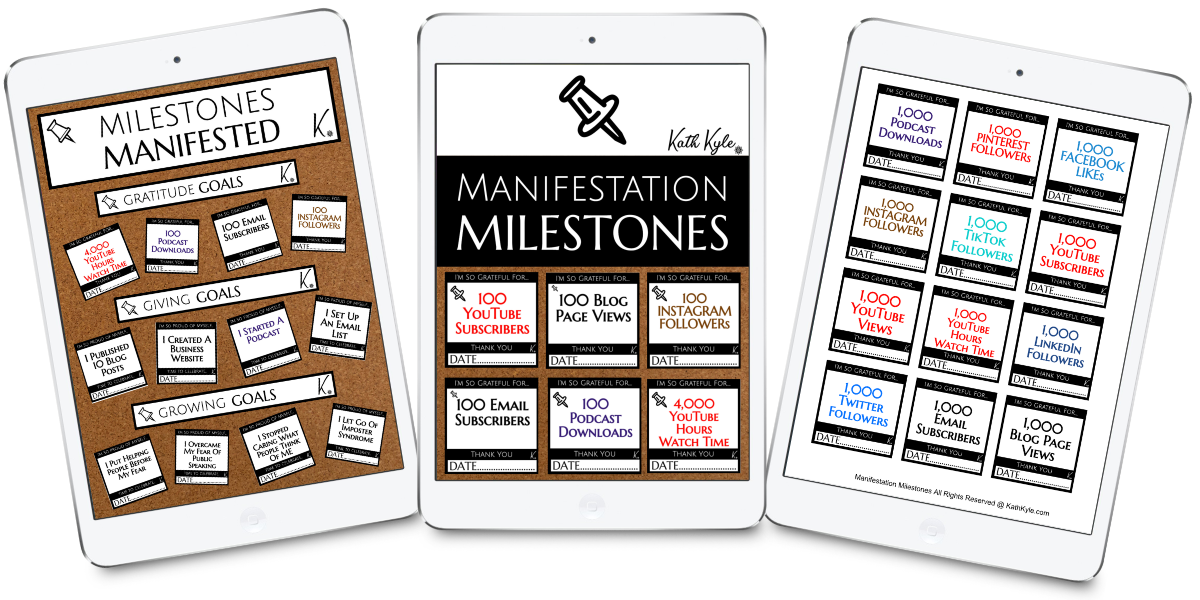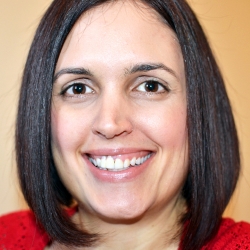 Latest posts by Kath Kyle
(see all)
Please follow and like my content: