Here are the best active income ideas to give you immediate cash in your pocket this month.  Most of the items in this list are very easy to learn and I show you where you can find more information to get you started. 
With the power of the Internet, we can make money much more easily than we used to.  We no longer need to apply for hundreds of jobs and be at the mercy of long term employment that locks in our time and tell us when we can have time off.
We all want more flexibility to earn money when it fits with our own schedule, and this is exactly what I'm helping you with today.
Active income is simply money that you make by taking the time to do something for someone, and getting paid immediately.
It is a great way to guarantee you can make enough money to pay your bills.
When you've generated enough money to meet your needs, you might want to start investing some of your time into creating more Passive Income that will earn you money on autopilot.
You can read my article on passive income to get some great ideas for replacing your salary passively.
50 Best Active Income Ideas To Earn Money Right Now
There is something for everyone in this list and I guarantee you'll find something that will help you earn more money right away this month.
1. Develop Websites
Developing websites is so easy these days as we have so many great themes and page builders to speed things up and make things look attractive.  You can usually buy a license for unlimited installs of a theme so it won't cost you anything more for each new client.
You can get paid a lot of money developing websites for people.  This is how I got started earning money online.
If you've never set up a website before, it's actually really easy.  Here is a great guide to setting up a website that walks you through each aspect of the process.
2. Create Marketing Images
This is a really fun job and it can be easy to do this if you have an eye for a good design.  You can use Canva, Photoshop or PicMonkey to design beautiful images for clients in a very short space of time.  You can use existing templates to speed things up and sell them on Fiverr or Upwork.  Although I know how to create my own images, I pay other people to do this to save my time for other things.  Here is a tutorial showing you how to use Canva.
3. Be A Social Media Manager
If you know how to write a good social media post, this could be a great job for you.  For this role you offer to manage a businesses social media by posting on behalf of the business on a regular basis.  This might include posting to Instagram, Facebook, Pinterest or LinkedIn and also answering any questions you get on those platforms unless the company has a customer services assistant who does that job.
You could also learn how to do paid ads and get paid a lot more for that skill.
This article walks you through all the steps you need to learn this role.
4. Coaching
If you have skills in coaching, this is a highly paid job to have.  There are so many self-employed people now that coaching is something that is very in demand.  I have made money coaching others in the past.
Here is some more information to get you started.
5. Teaching
Do you know how to do something that you could teach to someone else?  If you are a native English speaker, you could get paid for teaching English. To register as a tutor, you can use TutorHub to get started.  Teaching is one of my favorite things.  I used to be a high school teacher and still love to teach business and health online now.
6. Freelance Writing
If you love to write, the internet is full of paid writing gigs for you.  Here is a great article that gives you the 10 best article writing sites to help you earn money online. 
7. Create Product Videos Or Video Editing
If you have skills as a video editor, you can easily put together promotional videos for businesses.  You can also edit talking head videos for YouTube.  This is a highly paid skill to have.  I learned how to edit videos in a week by taking a course on Udemy.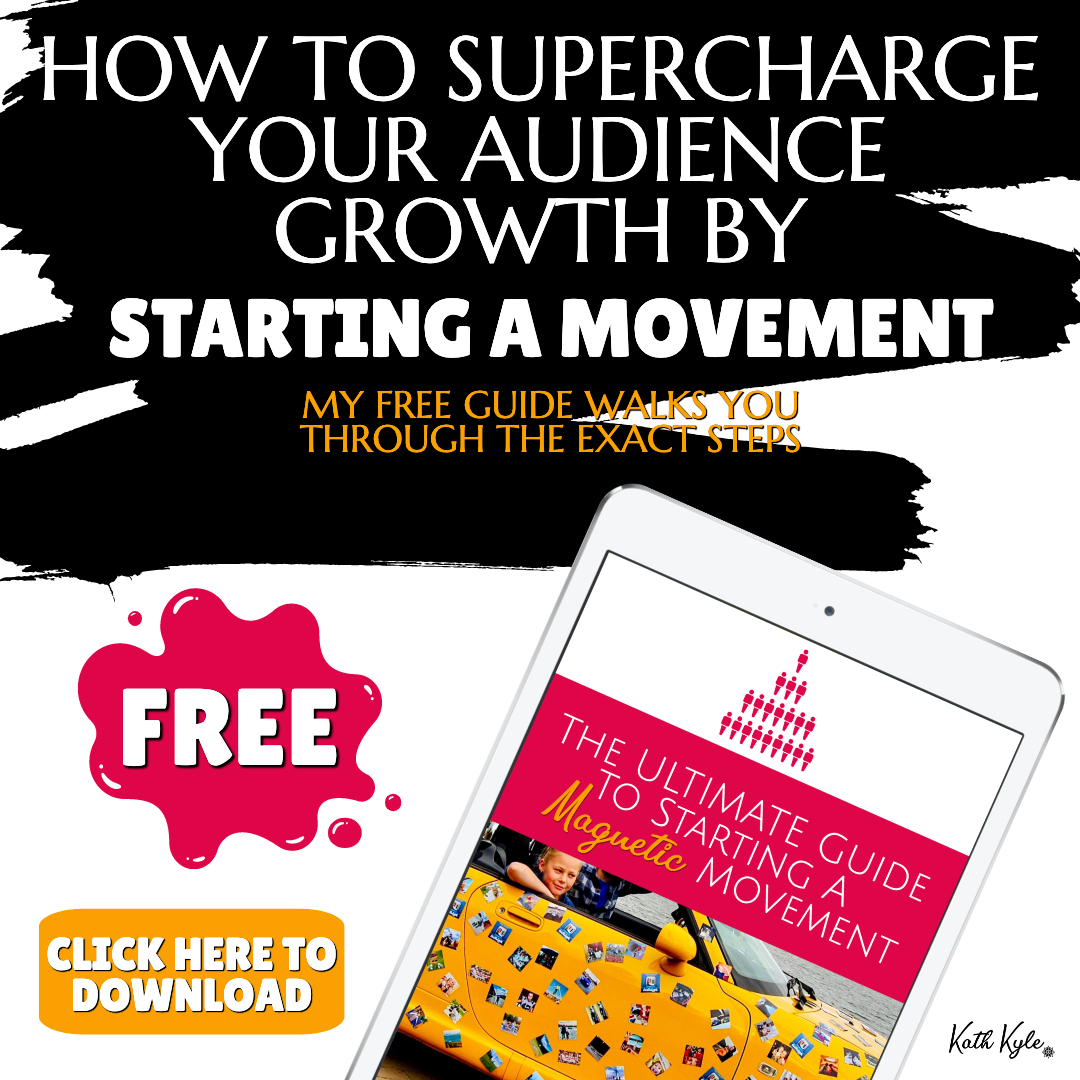 8. Be A Voice Over Artist
Do you have a crisp, clear, beautiful or professional sounding voice?  Being a voice-over artist could be right up your street.  You can sell your gigs on Fiverr or Upwork to get started.  To learn more, this article will help. 
9. Get Paid To Answer Questions
Are you a professional who loves to help people?  You can get paid to answer other people's questions on JustAnswer.
10. Audio Transcriber
If you are a fast typer, you can get paid for doing audio transcriptions.  You can sell your services on Upwork.  Learn more about how to get started transcribing here. 
11. Test Websites
It is so important for websites to be user-friendly.  That's why so many people are willing to pay others to give their feedback on their websites.  There are sites you can register for that will send you jobs testing other's websites.  Here is an article showing you the top 15 sites that will pay you to test websites.
12. Write Software
If you already know a software language, you can get paid a lot of money for creating software for other people.  This article will show you how to get started. 
13. Narrate Audiobooks
If you have a clear, professional voice, you can get paid for creating audiobooks.  ACX can help you get started and they let you choose whether you get paid a set amount, or through royalties.
14. Write Books For Other People
Many businesses make their money by selling Kindle books on Amazon and are constantly looking for people to write short books for them.  Take a look on Upwork to get started.
15. Convert Books To Kindle Format
There are many people who have created their own ebook and want to upload it to Amazon and need to pay someone to convert it to Kindle format.  You can find out how to do that here.  This is something I have paid other people to do for me and I looked on Fiverr and Upwork to find people who were able to do this.
16. Design Logos Or Graphic Design
If you have design skills, you can get paid for designing logos or other graphics for businesses.  I regularly pay other people for creating graphics for me.  I paid someone to create my logo for this website and I tweaked it myself.  Here are 10 ways to make extra money as a graphic designer.
17. Try New Products And Provide Feedback
You can get paid for trying new products and then doing an online interview where you share your feedback.  Respondent is a service to help you get started with this.
18. Sell Your Photos
If you are a keen photographer, you can sell your photos to stock photography websites and make a good income from it.  This article gives you the best places to sell your photos. 
19. Rent Out A Room In Your Home Or Buy An Investment Property Or Serviced Apartment
The popularity of serviced apartments and Airbnb is growing at a rapid rate.  Now you no longer have to live in a popular area to be able to make money renting out your property.  People need to visit all kinds of different areas for work and personal reasons and having an affordable place to stay is a great service to provide.
If you want to get started, this website will show you how.
20. Design T-shirts
Designing t-shirts requires a particular type of skill as you have to make the text stand out and make the design something cool that people will want to wear.  You can sell your designs to other people to make money right now, or you can upload your own designs to places like Amazon Merch or Etsy to make some passive income in the future.  I have both paid people to create t-shirt designs and creating my own designs for my own business.
Here are some good tips for learning how to design t-shirts.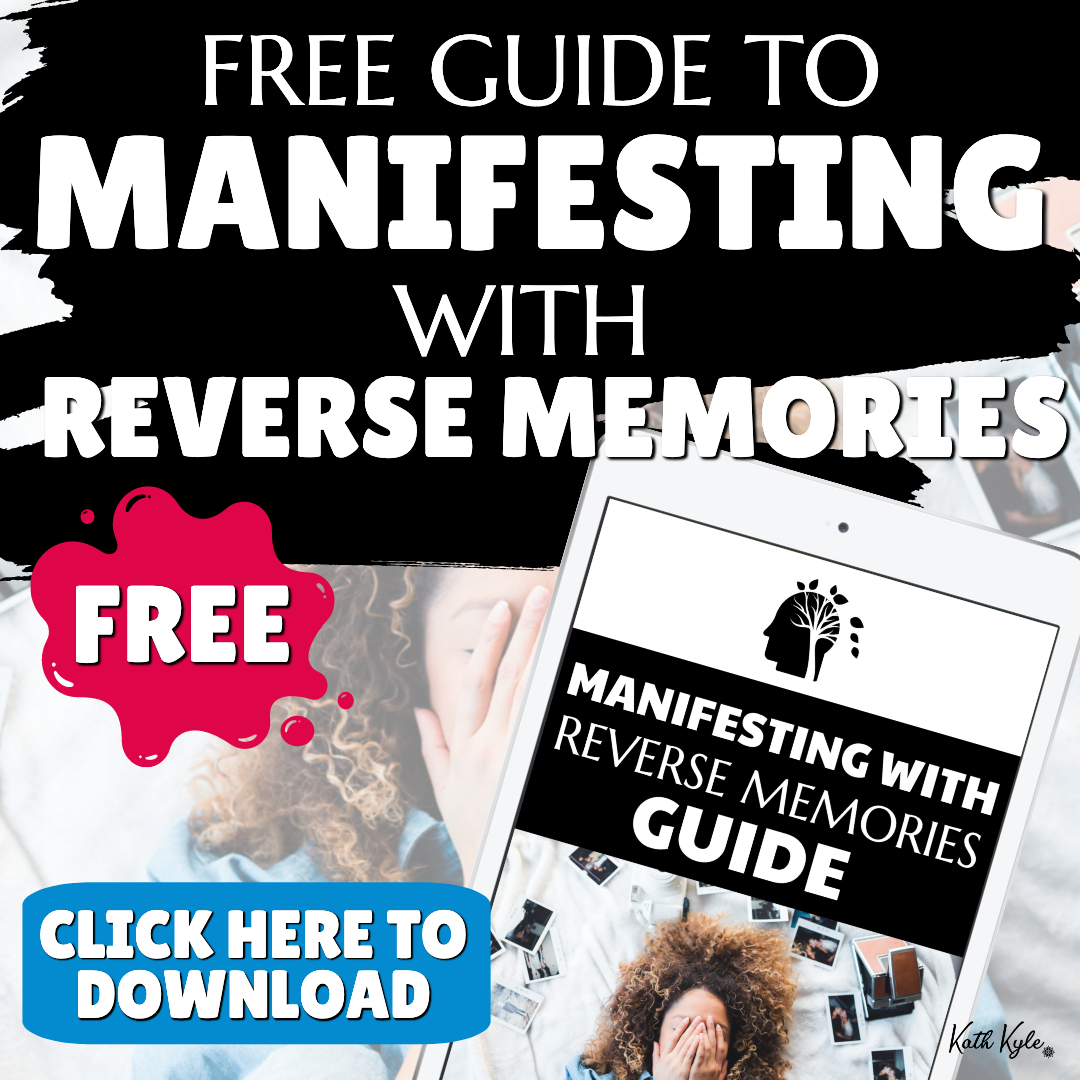 21. Data Entry
Data entry might not be exciting but it is very easy. It just involves typing data from one place to another using a computer. This article shows you how to get paid doing this.
22. Be A Virtual Assistant (VA)
Being a virtual assistant means doing all of the tasks that a business requires you to do. So you have to learn a variety of skills, however, you can specialize and earn more money that way.  I have always paid virtual assistants and some of the tasks that I get help with are formatting blog posts, sharing blog posts on social media, creating images for social media, customer services, creating documents and editing blog posts for SEO.
This article will show you more about how to get started as a Virtual Assistant. 
23. Bookkeeping Or Accountancy
If you're a certified accountant, you can set up your own business, or you can make extra money as a bookkeeper if you're good with numbers.
This article shows you how to become a bookkeeper. 
24. Making Cakes
This is something that is always in demand. Something that I always look for myself and rarely find is an allergy-free baker.  My family is gluten-free and dairy-free and we are always looking for allergy-free cakes but there is a shortage.  More and more people are developing allergies and you can make cakes that nobody can tell are free from allergens now.
This article will help you develop this idea further.
25. Data Analysis
Analyzing data is on the rise.  You can get paid for this as a freelancer.  I have paid people myself to analyze my own data as it is something that I don't love to do, but I am getting better at it.  I'm actually considering taking Google's free Google Analytics certification so I can learn to use this tool more easily in my own business.
This article shows you how to get started as a freelance data analyst. 
26. Proofread Articles
If you have an eye for detail, this is a great job for you.  I am not a details person so I regularly pay people to proofread my work.
This guide will help you get started.
27. Start An Online Agency
Starting an agency is a lot of hard work, but it is very lucrative.  I almost did this myself so many times, but decided it wasn't for me in the end.  If you like the idea of getting clients for services such as digital marketing and then outsourcing the work to other people, this guide will help you get started.
28. Create Sales Funnels
If you know a thing or two about sales funnels, and can set them up on a website, you can get paid a lot of money to do this.  I'm talking thousands of pounds to set up a sales funnel, even going into the tens of thousands.
Creating a sales funnel is actually quite easy once you learn this skill, especially if you use funnel building software like Clickfunnels.
I set up all of my own sales funnels on my businesses and actually found it very easy.
Here is the ultimate guide to setting up a sales funnel. 
29. Travel Consultancy
If you have a skill for finding good deals on trips, you will love this kind of work.
This guide will show you how to be a freelance travel consultant. 
30. Do Other People's Chores With Taskrabbit
If you have skills as a DIYer, or don't mind cleaning houses, or delivering parcels, you can earn a good amount of money if you put your services on TaskRabbit.
31. Create Names For Other People's Products
If you love to brainstorm names and ideas, this gig will be right up your street.  Squadhelp links up businesses with those who have great ideas so you can get paid for it.
32. Get Paid For Being Healthy
I love this one!  This is a win-win because you get paid for doing something that is benefitting your body anyway.
Here are 17 apps that you can use to get paid for being healthy.
33. Editing College Essays
People will pay a lot of money to get their own or their children's essays edited, and there are so many companies that link you with these people.
34. Create Writing Plans For Teachers
If you have an idea of the kind of resources that teachers need, you can get paid for creating these resources.  There is actually a website dedicated to helping you sell these resources called Teachers Pay Teachers. (TPT)
You can read this article to help you earn your first $1000 on Teachers Pay Teachers. 
35. Complete Surveys
Yes, you can actually get paid for completing surveys.  There are so many ways to do this, it can be overwhelming.
To avoid wasting your time, read this article which shows you all the best surveys to take to make the most money. 
36. Sell Your Old Junk Online
This is the first way I got started making money online, and we're still doing this as we're still accumulating junk that we no longer need.  This is one of the easiest ways to make money right now as most people have a lot of money just sitting around their house in the form of stuff they no longer use.
To get started, read 23 Best Ways to Sell Your Stuff Online
37. Rent Out Your Car On Turo
If you don't mind sharing your car, why not rent it out to someone else?  Turo is a great website to help you do this and insure your car so you have peace of mind.
38. Online Fitness Coach
To get paid as an online fitness coach, you either need to set up your own business, or provide your services to other people.
This guide will help you get started. 
39. Songwriter
I spent most of my youth writing songs that in my head sounded amazing, but I never had the good voice to demonstrate how good they could actually sound.  Writing songs for other people is something that I want to do later in life for fun.  Maybe you want to get started right now?
Read: How To Become A Become a Songwriter, From Beginner To Paid Songwriter
40. Customer Services
If you have good verbal or written communication skills, you can offer your services as a customer support assistant.
Read:  27 Online Chat Jobs That Pay Well
41. Get Paid To Search The Web
This doesn't even sound believable but you can actually get paid to search the web!  There are so many companies looking for feedback when it comes to searching the web that you can take your pic of jobs.
Read: 12 Insanely Easy Ways to Get Paid for Searching the Web
42. Create Slogans
Do you love to think up catchy slogans?  This is something I really enjoy doing myself.  You can actually get paid for this!
Read: How to Get Paid to Come Up with Slogans
43. Be An Uber Driver
You no longer have to train as a taxi driver to get paid for driving other people around.  Yes you will make less money than a taxi driver, but it can also earn you a good amount of money very quickly.  Plus people actually say they feel safer in Uber cars than they do in taxis due to the rating system that rates both the driver and the passenger and only allows respectful people to continue to both drive and be driven.
Read: I drove for Uber for a week, and here's what it was like
44. Deliver Packages
There are so many different ways to earn money by delivering items now.  You can deliver for Amazon, deliver take out food, deliver packages or grocery shopping.  The list is endless.
Read: 26 Best Ways to Make Money Delivering in Your Spare Time
45. Walk Dogs Using Rover
Do you love animals?  If so, you could earn extra money by pet sitting or dog walking.
Read: How to Make Money Dog Sitting With Rover
46. Earn Money By Losing Weight
Most people really struggle to lose weight, but what if you could actually get paid for losing weight?  Would that motivate you to rise to the challenge?
Read: 5 Ways to Get Paid For Losing Weight
47. Put Ads On Your Car
If you're not embarrassed to drive around a car billboard, then why not get paid for doing nothing by putting ads on your car?
Read: Get Paid $400 per Month to Put Ads on Your Car
48. Rent Out Your Parking Space
If your driveway is unused for some of the day, you can actually make money by renting it out.
Read: How to Make $600 a Month Renting out Your Unused Parking Space (Garage, Driveway, Lot)
49. Be A Mystery Shopper
Being a mystery shopper is really fun.  I am so fussy in restaurants that my husband says they must wonder if I'm a mystery shopper.
Read: Want To Make An Extra $100 A Month? Learn How To Become A Mystery Shopper
50. Make And Sell Crafts On Etsy
If you love to do craft projects, why not get paid for doing what you love?  Here is an article showing you how to make and sell crafts from the comfort of your own home.
Next Steps
Now that you've seen all of the available active income ideas to earn you money right now, you might be wondering how you can set up passive income online.
I have a free gift for you that will give you all the tools that I used to create a six-figure blog with passive income streams.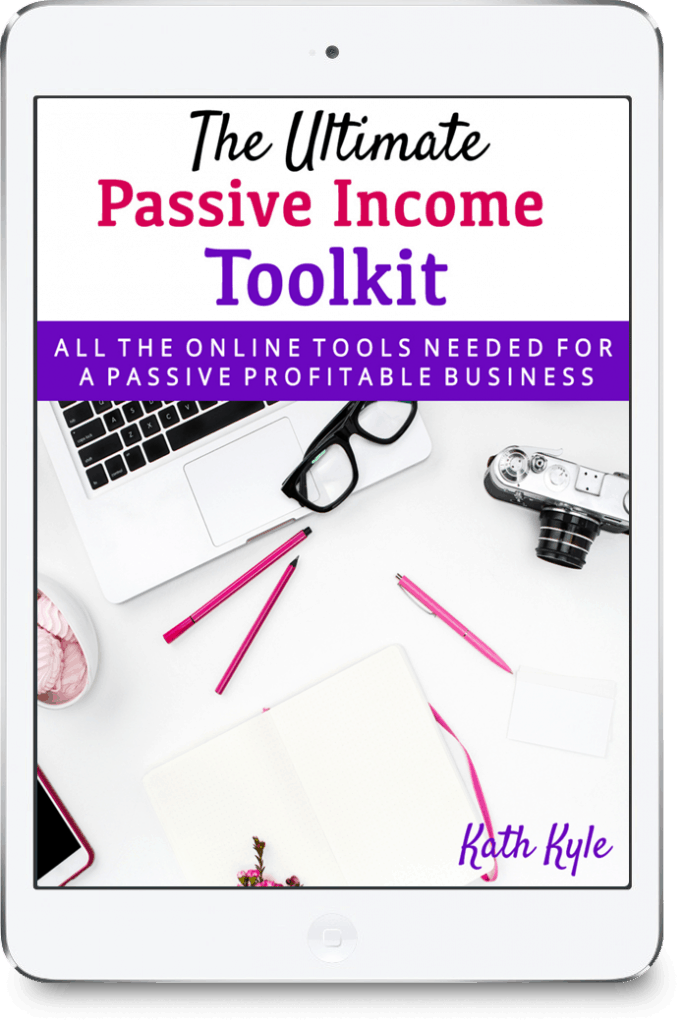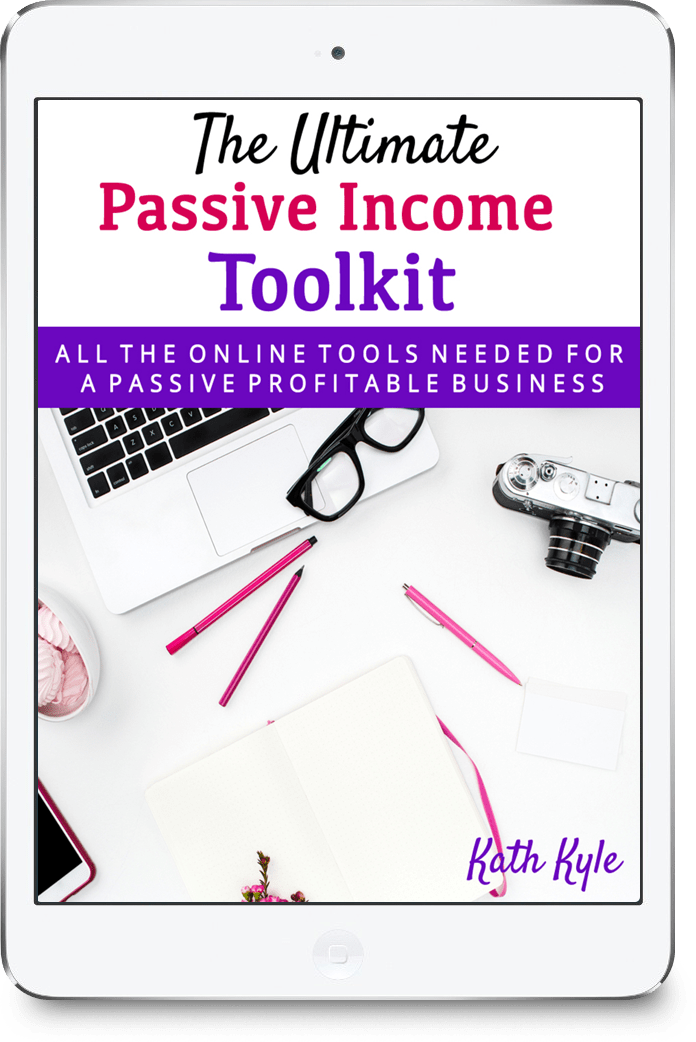 Click here to get your free passive income toolkit. 
Related Resources You Will Love
Pin this for later by clicking here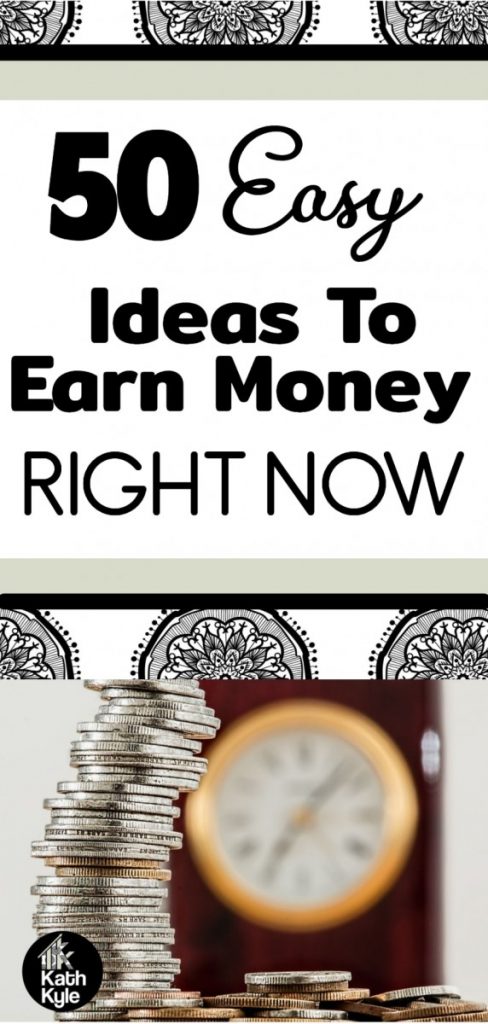 TAKE YOUR MANIFESTATION TO THE NEXT LEVEL
Products
✔️
MANIFEST YOUR PERFECT DAY COURSE
: Manifest the life of your dreams and live your perfect day every single day.
Click here for access.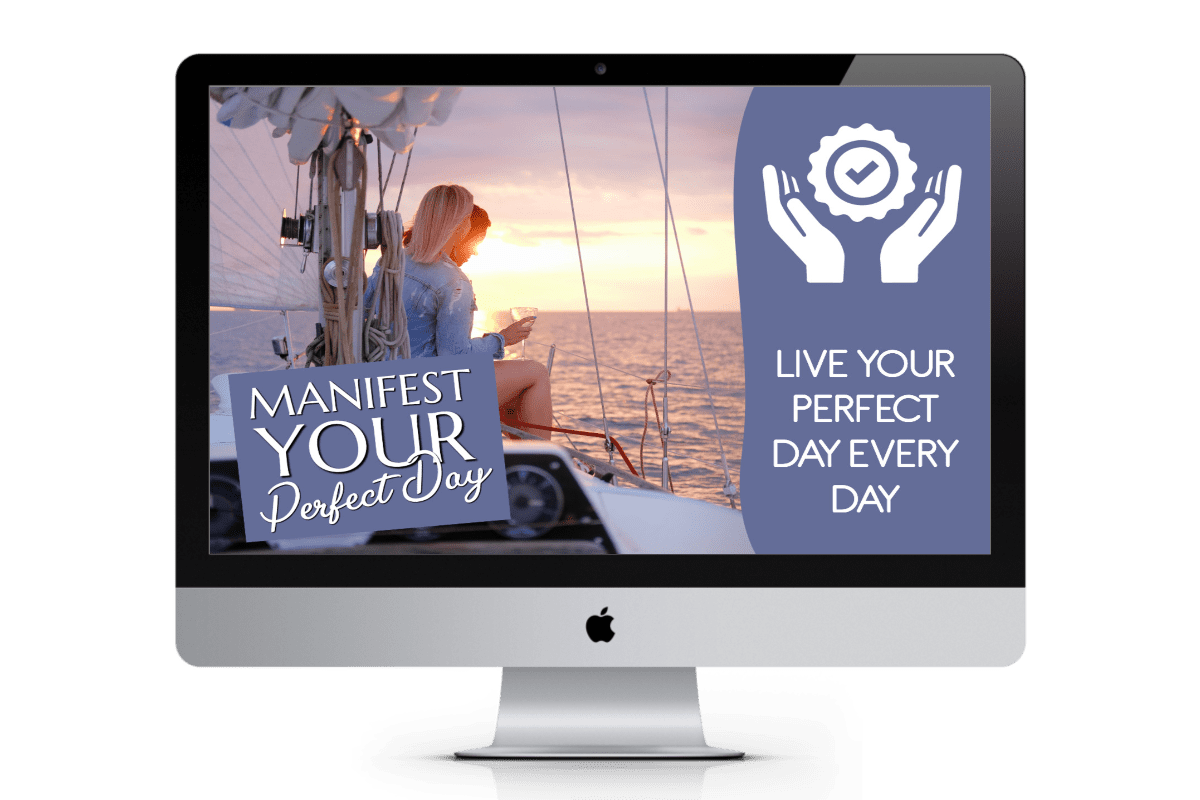 ✔️
BUSINESS MANIFESTATION CLUB
: Manifest a MASSIVE, engaged, and positive FOLLOWING, and MANIFEST the MONEY you desire using never-seen-before manifestation techniques that will transform your results in both your work and your life as a whole.
Get a FREE 7 day trial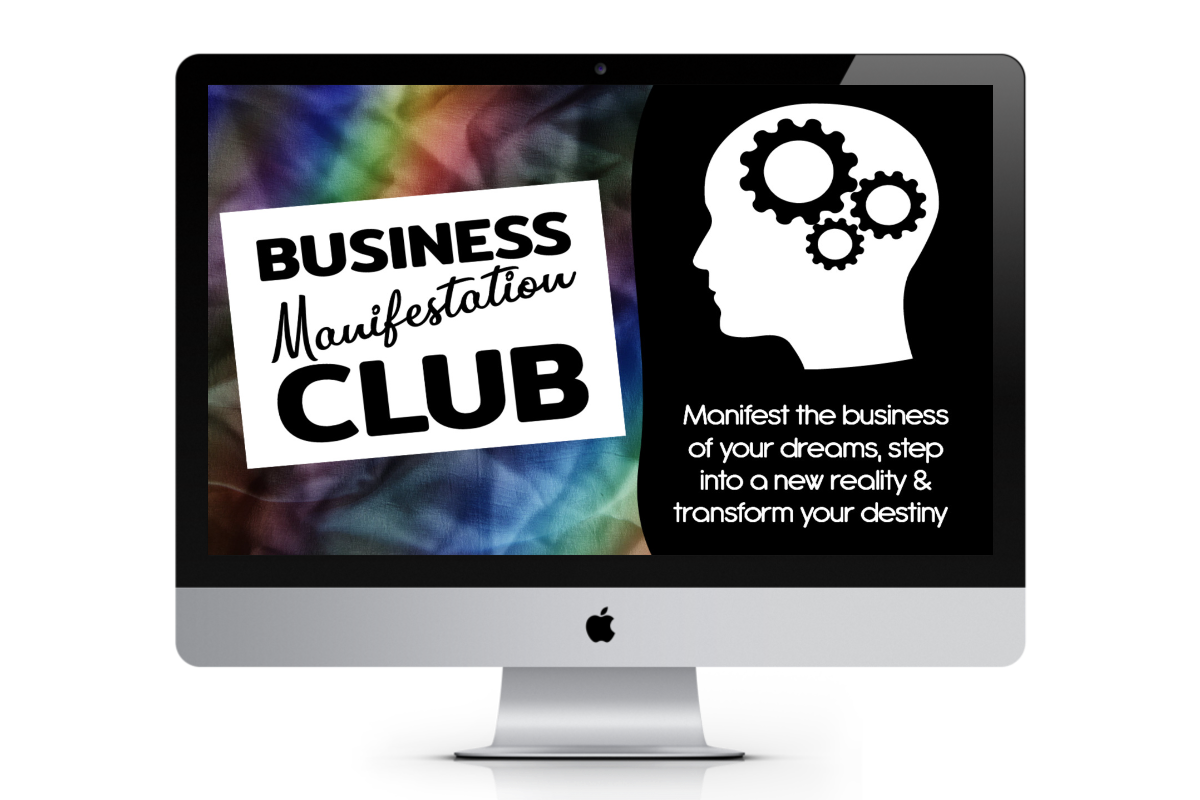 ✔️
DREAM BUSINESS MASTERY
: Get access to ALL of my current and future products. This is my entire system to take you from your current reality to business mastery.
Learn more by clicking here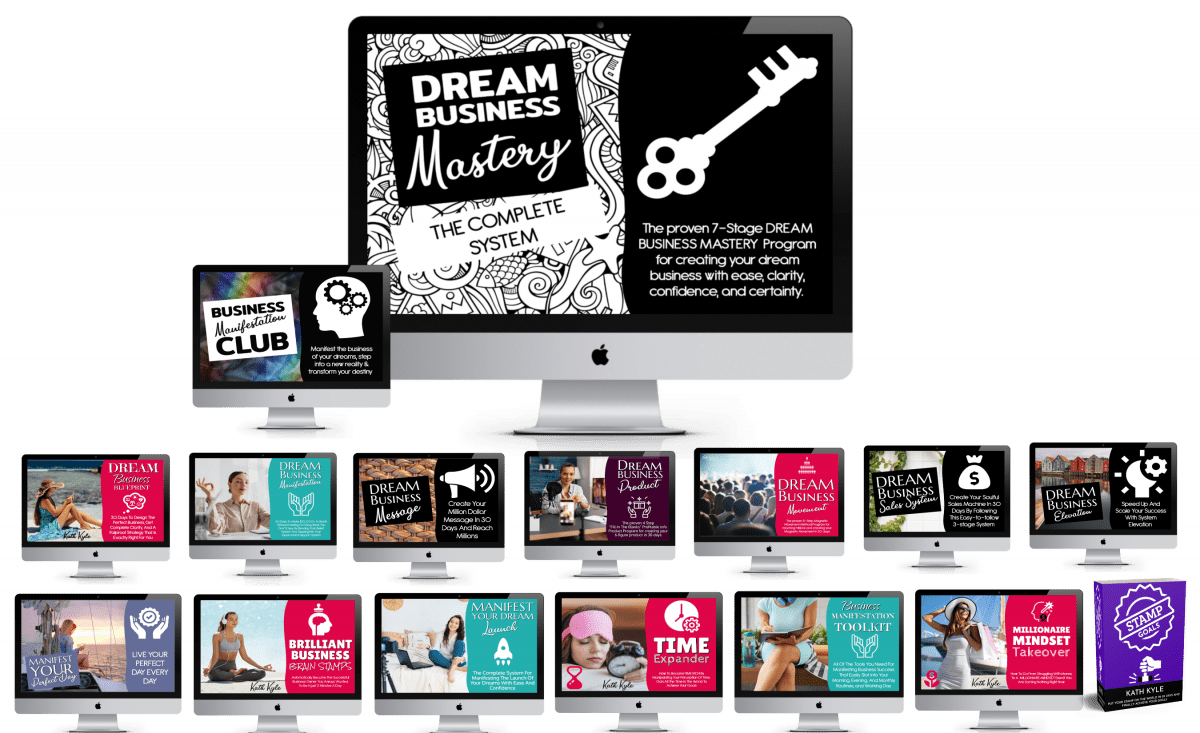 ✔️
STAMP GOALS BOOK
: Put Your STAMP On The World In 30 Days And Finally Achieve Your Goals.
Grab your copy by clicking here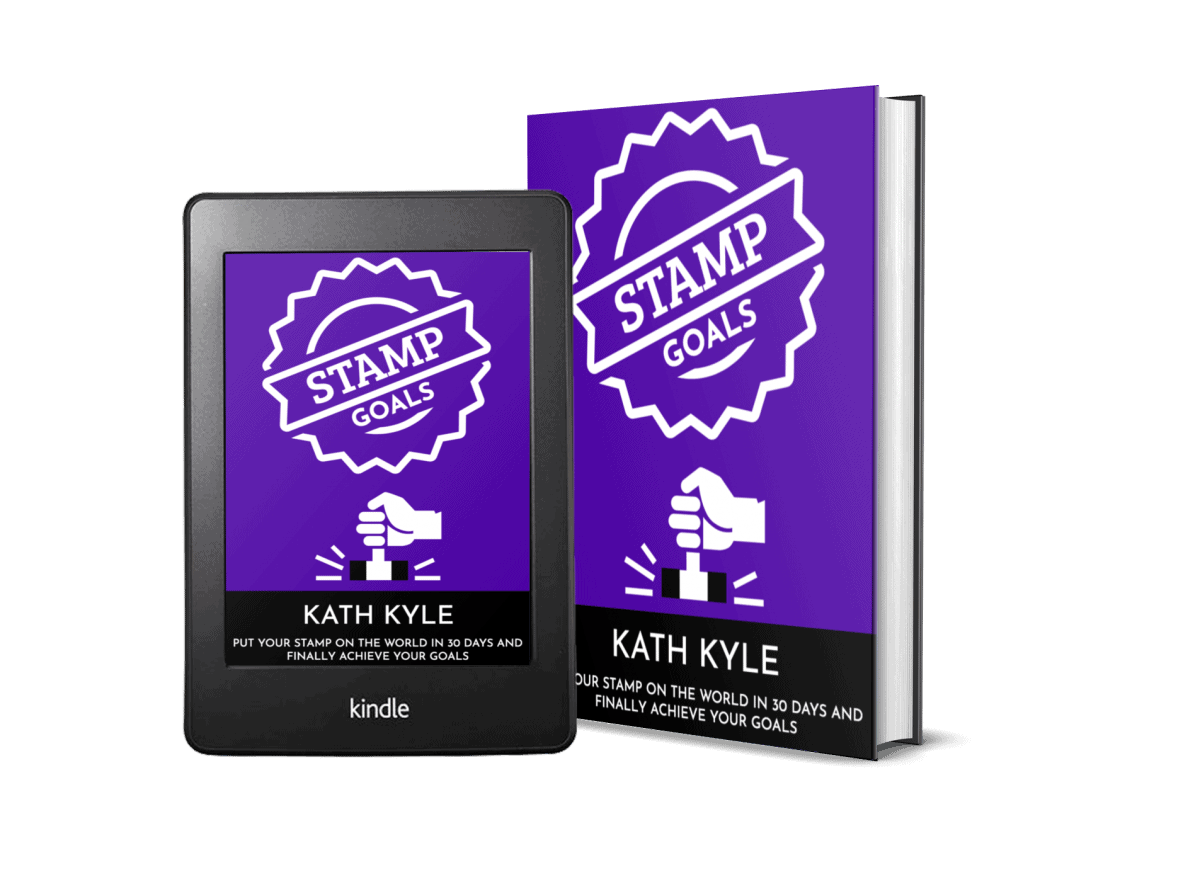 ✔️
ALL PRODUCTS
:
See all of my products and courses by clicking here.
Free Gifts
✔️
MANIFESTING WITH REVERSE MEMORIES GUIDE
: Creating Reverse Memories Is The Best Way To Guarantee Your Desires Will Manifest In Reality.
Click here for FREE access.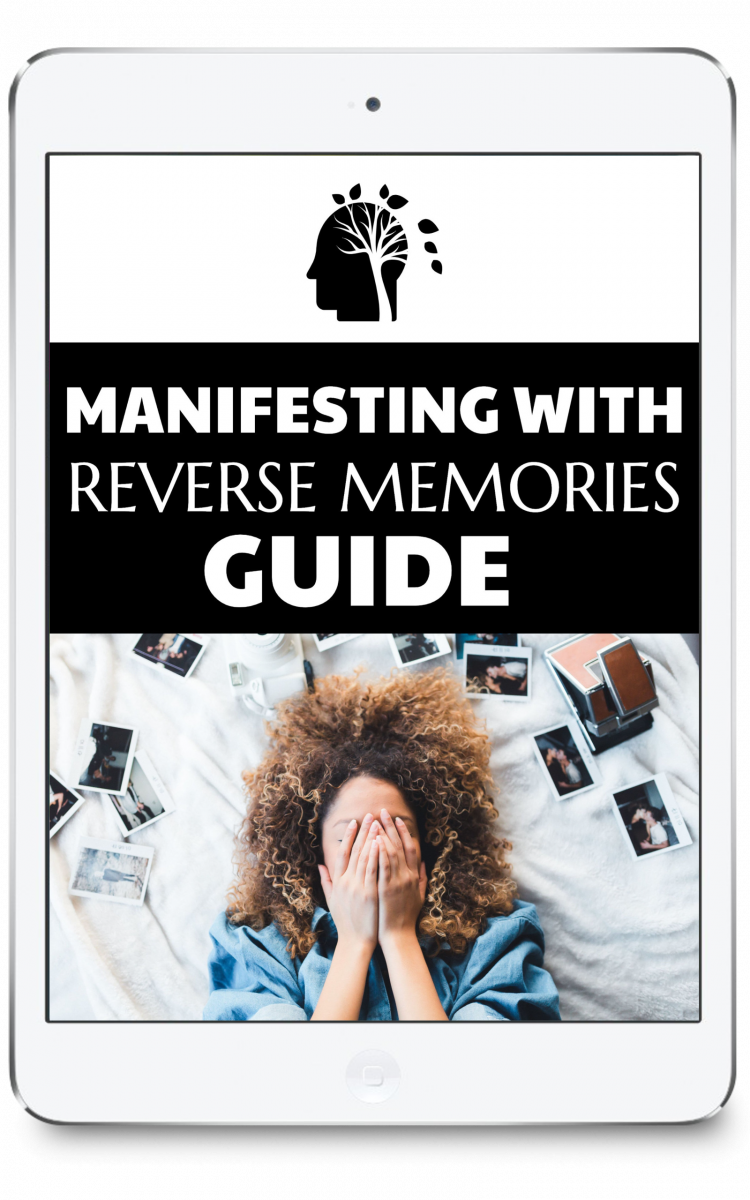 ✔️
10 MINUTE MANIFESTATION MEDITATION
: This powerful 10 minute manifestation meditation will reprogram your subconscious mind and is guaranteed to bring your manifestation into your physical reality.
Click here for FREE access.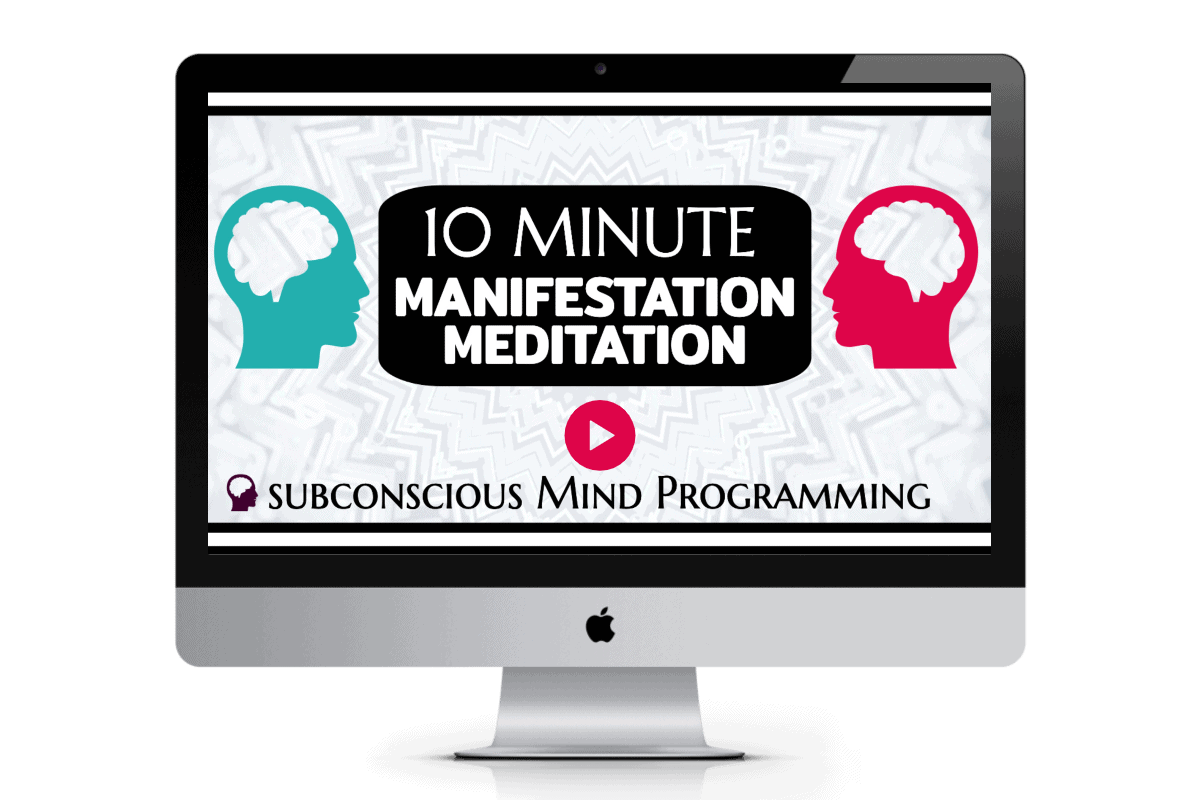 ✔️
MANIFESTATION MILESTONES BOARD PACK
: MANIFEST FAME, FORTUNE, and FOLLOWERS by creating a vision board and achievement board to manifest business milestones.
Click here for FREE access.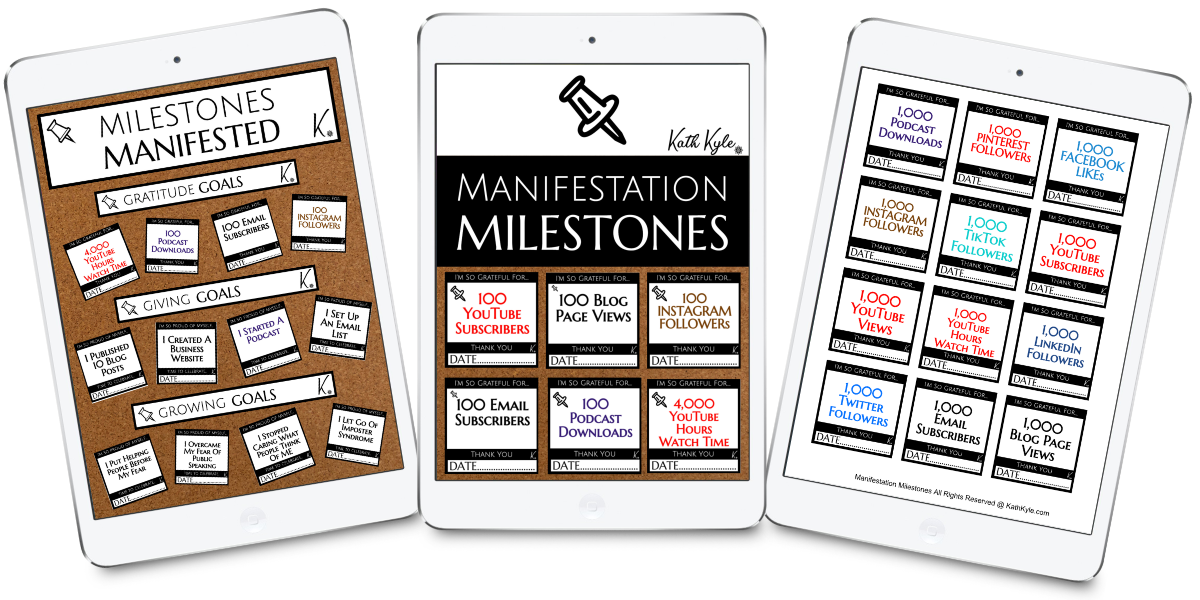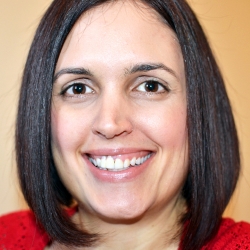 Latest posts by Kath Kyle
(see all)
Please follow and like my content: