Here are the best passive income strategies you can start using today to replace your salary.  A lot of them are free and easy to get started.  The first 14 are strategies I personally used to get to 6 figures of passive income.
It really is possible to replace your salary with passive income.  Passive income doesn't mean you don't have to work hard.  On the contrary, it can be a lot of hard work to set up passive income sources initially.  If it was easy, everyone would be doing it, but they're not.
What passive income means is that you're not trading your time for money.  It is the exact opposite.  When you are first learning a passive income strategy, you don't get paid for it.  You have to set it in motion.  When your strategy is up and running and generating income, this is the point where you can normally take more of a step back and reap the rewards of your hard work with minimal effort to keep the income coming in.
Another thing to note about passive income is that the more money you have to invest, the less work you'll have to do to learn how to do something.  The hard part is simply trusting other people's knowledge with your cash.
If you don't have any cash to invest, you'll need to take time to learn how to create income.
Some forms of passive income do require a cash injection such as investing in property or the stock market, and if you don't yet have any money, it is better to start with other types of passive income that are free to get started such as online earning opportunities (or even active income) to build up your cash reserves.
Having passive income is such a blessing and a weight off your mind.
I myself have built over 13 streams of online income and most of them are passive.
I have had several episodes of debilitating health problems that have left me unable to work for over a year at a time, and my passive income kept coming in while I did no work on the business.  All my bills were still paid and I didn't have to worry about money at all during this time.
Funnily enough, my income actually went up when I stopped working!
I can't tell you how amazing it is to know that the work you did in the past is still valid and still generating you income.  You really can't beat it.
This post is an overview of the best passive income strategies you can use to replace your salary.
I won't go into much detail because I already did that in my post about the streams of income I actually use myself.  This post contains all the ideas I can think of so you can find something that is right for you.
If you don't have any money to invest, it can take a while, perhaps 1-2 years before you start to see your income building up.  This is why a lot of people give up on passive income.  But for those of us who can stick with it, despite not seeing any return on investment, we will reap the rewards.
I myself started with no money to invest and build my online business from absolutely nothing.  Now I'm in a position where I'm taking my savings and starting a property business.
57 Best Passive Income Strategies To Replace Your Salary
The first 14 of these strategies are what I personally used to get to six-figures and they are all totally passive.  After that I share more ideas that I haven't tried yet, but I do want to expand very soon into property and other forms of passive income.
1. Write An eBook To Sell On Your Website
To make money writing an eBook, you need to have traffic to your website.  Once you have built an audience through blogging or paid ads, you can sell them your ebook.  It takes a lot of effort to create an ebook but it's worth it.  I have earned over $160,000 from total sales of my first eBook over the years.
2. Put Banner Adverts On Your Website
This is a very passive strategy that doesn't require much effort on your part.  Once you have at least 10,000 visitors to your blog each month, it's worth joining an ad network such as Google Adsense or Media.net and make money by showing other people's adverts on your website.  When you get more traffic you can join better ad networks such as MediaVine or AdThrive.
3. Do Affiliate Marketing
Once you have traffic to your website you can recommend other people's products in your blog posts.  This is called affiliate marketing.  How it works is you get a commission every time someone buys a product that you have recommended.
The best ways to earn affiliate marketing income are by joining Amazon Associates or ShareASale.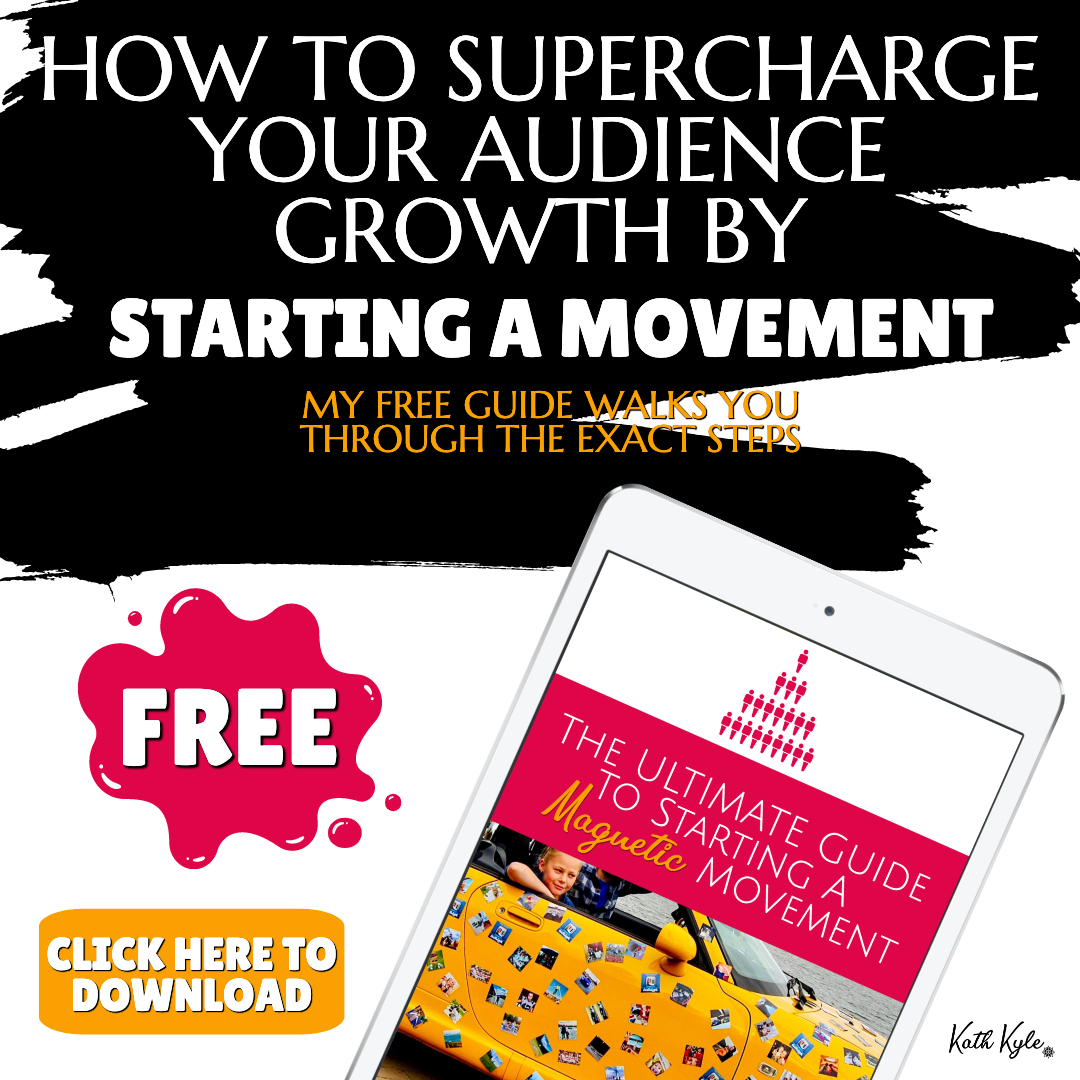 4. Self Publish A Book
If you don't have traffic to your website, you can write a book and self publish it on Amazon and other book websites.  You can use CreateSpace to print books on demand and make more profit from kindle books because you don't have to pay for the book to be printed.
It can be harder to get your book found on Amazon if you self-publish but you can use strategies like offering the book for free for a period of time to build up good reviews before you start charging money for it.
5. Create A Passive Membership Site
Some memberships sites require active work by constantly creating new products all the time.  However, you can get other people to create the products by doing things like putting sample boxes together. Or you can charge money for access to a portal where they can network with others.  The value is in the members in the portal and it doesn't require you to keep producing more assets all of the time.
I created 12 months of meal plans to offer with a membership site.  I decided to stop creating meal plans once I got to 12 months as I felt like that was enough and the continued value came from the support group I offered where I paid a health coach to help support people with their weight loss goals.
This membership is now completely passive for me and keeps generating a good income every month.
6. Join A Network Marketing Company
It takes a lot of hard work to grow a network marketing team, but once you do that, as long as people in your team continue to order products, you continue to make an income even if you stop actively working to grow your team.
The key to this strategy is to choose a network marketing company that sells products that people absolutely adore and want to continue buying just because they like the products, not just because they are trying to make money with a business.
This is why network marketing works so well for me, because I joined first for the product which was essential oils.  I found it easy to grow a team as I emphasized how good the products were.  People loved them as much as I do and we all continue to buy them every month.
I make around $500 passive income from this strategy and I don't do any work at all on this business now.
7. Create An Online Course And Sell It On Your Website
Creating a course is hard work but it is a great passive income strategy that can make you a lot of money.  If you are going to sell it on your own website, you need an audience, but you get to keep 100% of the profits which is fantastic.
8. Create A Course And Sell It On Udemy Or Skillshare
If you don't have a large audience to your own website, you can still make good money selling your courses, but you don't get to keep all of the profits.
You can use sites like Udemy or Skillshare to sell your courses and they will actually promote them on your behalf.
9. Design T-Shirt And Apparel
I set up a Shopify store and I have done a combination of both paying a designer to design t-shirts for me and designing my own t-shirts.  I used print-on-demand apps to automatically print and ship the products and it is completely hands-off for me which is perfect.
If you don't have an audience, you can still make money with your designs, but again, you'll have some of your profits taken away.  You can use companies like Amazon Merch, Etsy or Redbubble to sell your designs.
10. Do Drop-Shipping
If you have a good audience or you don't mind paying for paid adverts from places like Facebook, Google Adwords or Pinterest, you can make a good profit by drop-shipping other people's products at a low price and selling them at much higher prices.  It will take a lot of experimentation to find a product that sells, but when you do, you can scale up and set it and forget it.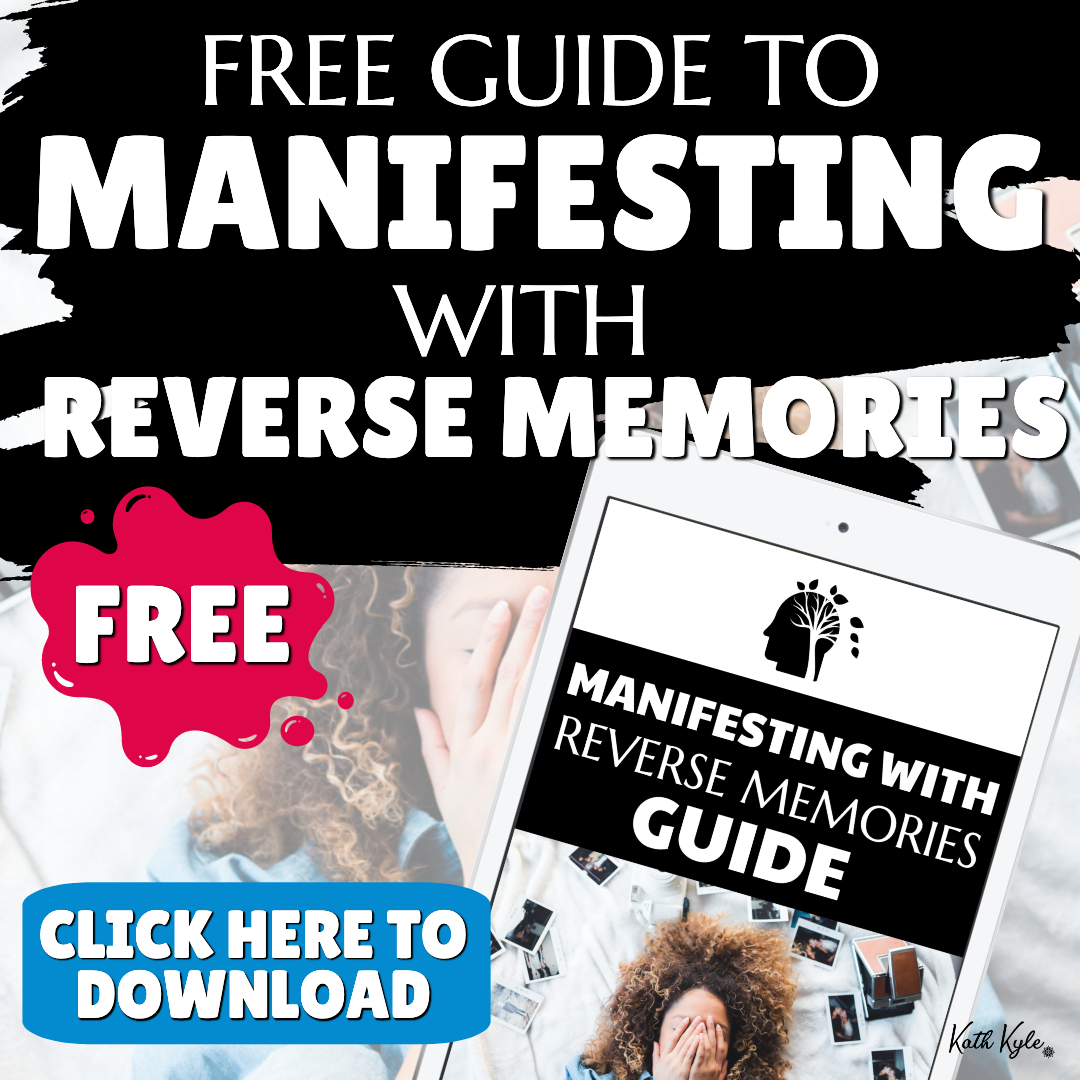 I created a bundle of products and offered it on my thank you pages.  This generated very high profits for me.
11. Create Wall Art
If you have a design streak, or pay someone else to create designs, you can sell wall art on your own website, or at places like Etsy or Redbubble. It can be very profitable as it only costs you once to make one design and you can sell them the same design over and over again.
12. Create Printables
Printables are online documents that people print themselves at home. You can create worksheets, meal plans, financial planners, recipes and many more ideas as printables and sell them either via your own store, or on someone like Etsy.
13. Create An Affiliate Program For Your Products
If you have your own products, why not pay other people to sell them for you?  This all happens automatically so it can be very passive once you've got your affiliates selling for you on a regular basis.  The only work involved in this strategy is finding people who want to sell your product to start with.  But you can always pay an affiliate manager to manage this for you.
14. Invest In The Stock Market
This is something I have been doing for a couple of years and a great place to put your extra cash to generate a better return than leaving it in the bank.  After doing a lot of research, I discovered the best way to invest in stocks and shares was to put your money in a passive tracker such as a vanguard fund which invests your money into the top-performing companies in the country.  So when the stock market generally rises, so does your own investment.
15. Invest In Rental Properties
I have just set up a new company to buy properties to rent out.  You can usually get a better return on your investment investing in property than you can from the stock market, because you make a profit through the rental income. Better yet, invest in an area of capital growth and make a lot of money when the value of your property rises.
16. Buy And Sell Houses (Flipping)
I am also planning to do some of this which is to buy a house that needs renovating, put in the work to make the house beautiful and then sell it for a massive profit.  We are also considering whether to start slow flipping which is to buy a house that needs work, live in it ourselves, do it up slowly and then sell it and do the same thing again.
17. Peer To Peer Lending
You can get a much higher return than investing in the stock market by lending money to other people via peer to peer lending. It is riskier though so it is advised that you only invest money that you don't desperately need.
18. High Yield Savings Accounts
Some current accounts pay higher amounts of interest than others so it's worth shopping around.  Read the small print as some banks will give you a high return only up to a certain amount of money, so you might want to set up more than one of these to get the highest return from your money.  This is a safe investment.
19. Get Paid To Be Healthy
You can actually get paid to be healthy by just allowing apps to track your regular healthy activities like working out or eating healthy meals.  The AchieveMint app does just this so it's worth checking out.
20. Invest In Bonds
Investing in bonds is a great way to get a high payout, but your investment doesn't usually increase much in time so it's better for short term cashflow.
21. Use Cashback Sites
Why not get paid for your normal purchases with cashback websites.  I like using Top Cashback.
22. Remortgage Your House
At the end of every fixed mortgage term, you should always remortgage because you'll almost always save more money doing this.  You can also use this as a good opportunity to take equity out of your house to invest in other projects like property as you'll make more money with this than the mortgage debt you are paying off.  However, you won't want to take too much out because if interest rates go up, so will your next mortgage deal.
23. Use Cashback Reward Cards
Wherever you normally shop, always use their reward cards as long as it doesn't cost anything.  You can normally save points and use them against future shopping.
24. Invest In Other Businesses
If you're not interested in running your own business, or you have more cash to invest, why not become an angel investor?  It can be a little bit risky, so you will have to choose the businesses you invest in wisely.
25. Rent Out Your Car On Turo
You've spent a lot of money on your car, but most probably you're not getting your money's worth. You can use websites like Turo to rent out your car and make it earn cash for you.
26. Sell Your Photography
If you enjoy taking photographs, you can sell them online and make money from the royalties.  If you live somewhere famous or beautiful you can make even more money.  You can even put photos on apparel on sites like Redbubble.
27. Create Lesson Plans For Teachers
You can create lesson plans and classroom resources and sell them to teachers on a site called Teachers Pay Teachers.
28. Rent Out A Room In Your Home
If you have a spare room, why not get paid for renting it out in sites like Airbnb.
29. Set Up A Serviced Apartment Business Or Airbnb
Why stop at renting out one room in your home when you could rent out the entire home?  Some people rent out their entire house and go and stay with family while their house is being rented out. You could also buy an apartment specifically for the purpose of renting it out on short term lets.  If you live in a popular area, you can make a lot of money with this, and you can even pay a management company to manage it which makes it totally passive.
30. Convert An Area Of Your Home To A Separate Home To Sell Or Rent
If you have a part of your house or perhaps an outhouse in your garden that you don't mind giving up, you could convert it to a separate apartment and rent that out.
31. Set Up A Fiverr Business
Fiverr is a website where people sell their services.  Doing services for people isn't passive but it can work really well if you pay someone else to do the work for you.  Fiverr will stow your gigs to their audience and the money will start coming in if you get some good reviews. I did this for a while and it was very quick to get started.
32. Set Up A Digital Agency
Similar to the Fiverr business, you can create an agency such as a digital marketing agency and pay other people to do the work.  You can even outsource the management of the company to someone else.
33. License Your Music
If you create your own music, you can sell the license to other companies and sit back and reap the royalties.
34. Sell Digital Products On Etsy
If you love to create digital products such as meal plans, journals or financial planners, you can sell them passively on Etsy.
35. Create An App
If you're able to create apps, you can make a lot of passive income if you are successful.
36. Set Up An Ecommerce Business
An eCommerce business can be passive as you can outsource the stock management to a company and ship the products straight to them to send out to customers.  You can set up systems that automatically transfer orders to the fulfillment company so you don't have to manage this yourself.
37. Start A Youtube Channel
If you already have a successful Youtube channel, you can monetize it by turning on YouTube ads and by also recommending other products such as your own or affiliate products to your audience.
38. Create An Audiobook
If you prefer to talk more than type, you can create an audiobook and either sell it via your own website or on Amazon.  You can usually charge a higher price for an audiobook than for a regular book. If you already have a book that sells well, you can turn it into an audiobook or pay someone else to read it for you.
39. Get Paid To Eat Out
There are some apps that actually pay you to eat at restaurants.  They will give you a discount on your restaurant bill and also send you gift cards for companies like Amazon in addition to the discount.
Seated is a great app if you want to give this a try.
40. Rent Out Your Stuff
If you have a lot of gadgets or hobby related products that you rarely use, why not charge other people to rent this out?
42. Rent Out Your Garage
You can rent out your garage space by turning it into a storage unit.  Check out LoopNet for more details.
43. Buy A Blog
Instead of going to all the hard work of building a blog from scratch and wondering if it is going to be successful, why not buy a blog that is already getting traffic.  Many people don't know how to monetize, so if you do, you can start to generate a good return immediately.  Empire Flippers is a great website for making this transaction easy.
44. Buy And Sell Domain Names
It can take some skill, but if you buy domain names that you think people are going to want in the future, such as single words, you can sell these at a high price in the future as soon as someone wants to buy it.
45. Allow Ads On Your Podcast
If you already have a successful podcast, you can monetize it by getting your podcasts sponsored by other companies who pay you for this, and by also recommending other products such as your own or affiliate products to your audience.
46. Use Credit Card Rewards Or Cashback
If you don't have any credit card debt and are good at paying your credit card off in full every month, why not use your credit card to pay for all of your household expenses each month and get cash back or other rewards in return?  Just shop around until you find a credit card offering a good reward.
47. Invest In Property Without Having To Buy One Yourself
If you're a bit too nervous to buy your own investment properties, or you don't want the hassle, why not invest in other people's property investment.  Fundrise will help you do that and have offered a good return on your investment historically.
48. Invest In Other People's Property Refurbs And Flips
Similar to Fundrise, you can invest in other people's property renovations and get paid a high return for your lending.  PeerStreet makes this easy for you.
49. Do Real Estate Crowdfunding
Here's another way to invest in property.  Join with other people and invest in property with RealtyMogul.
50. Use Property Sourcers
If you want to invest in your own property but don't have time to do research into finding a good deal, you can pay property sourcing companies to make this easy for you.
51. Buy And Sell Land
It can take a lot of work to make land attractive for a sale or for rental as you'll need to get planning permission and sub-divide land, but it can be very lucrative once you've done all the hard work.
52. Set Up Vending Machines
If you set up vending machines with either food or toys, this is a great passive income stream.  All you need to do is turn up, collect your money and restock the machine.
53. Sell Products With Amazon FBA
It is easy to sell physical products with Amazon FBA as it makes it almost totally passive.  All you do is get your batch of products shipping from the manufacturer straight to Amazon and list the products for sale on Amazon.  Amazon will take care of selling the products to the customer, shipping and also refunds.
54. License A Product Idea
If you have a great idea for a product, you can license this to other people or even create a franchise.
55. Rent Out Your Garden
Did you know there are websites like Campspace and Gamping which help you to rent out your garden to campers who might want to visit the area?
54. Rent Out Your Parking Space
If you live in an area where other people are struggling to get parked and you have a parking space, you can charge a lot of money for this.  If you have a large driveway you can let someone park their RV or camper van in your drive for a rental fee.
55.  Allow Advertising On Your Car
If you don't mind driving a car that looks a bit silly, you can get paid for wrapping your car in an advertising banner.  Sites like Wrapify make this happen.
56. Get Paid For Sharing Your Data
If you don't mind sharing your data, you can get paid for it.  Apps like Mobilexpression or the SavvyConnect VIP program can make this happen.
57. Save Money By Spending Less
This is not technically a way to 'make' more money but you can save more money by being more frugal and spending less.  When I put my mind to it, I was able to increase my savings by around $1000 per month just by cutting out spending that wasn't essential such as downsizing my car, stopping paying a cleaner and looking after my own kids instead of paying for after school clubs.  I was able to save much more money than I was able to make so it was worth it for me to make these changes.
Next Steps
Now that you've seen all of the available passive income strategies you might be wondering where to start.  I would suggest starting with your own website as it is an asset that nobody can take away from you and you can rely on it.  It has the potential to earn you a lot of money passively. You might be wondering what tools you need to set up an online business?
I have a free gift for you that will give you all the tools that I used to create a six-figure blog.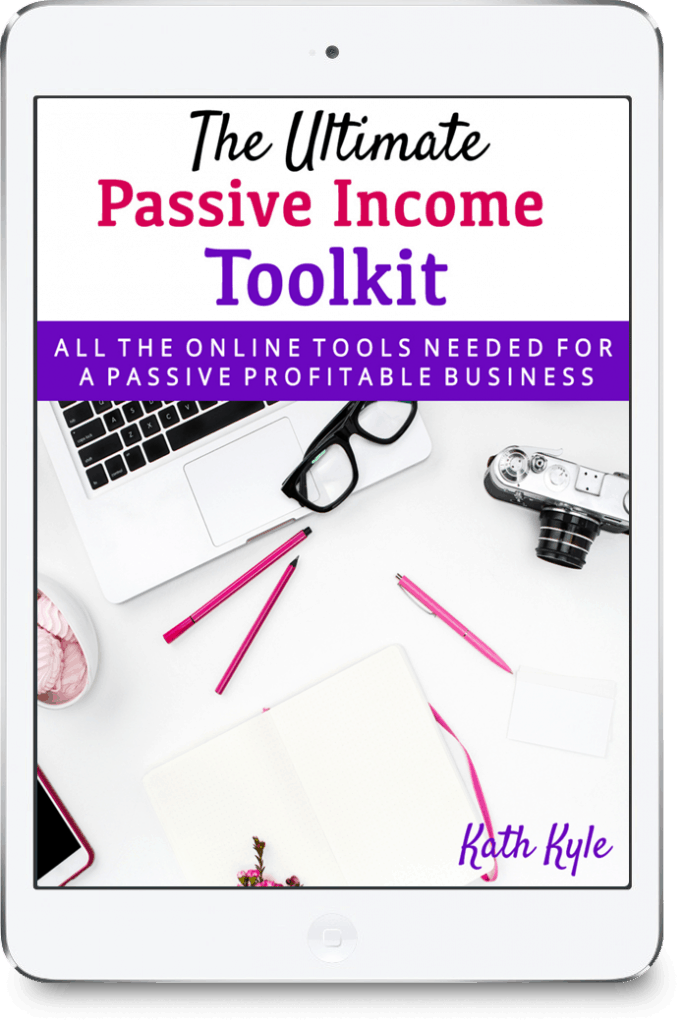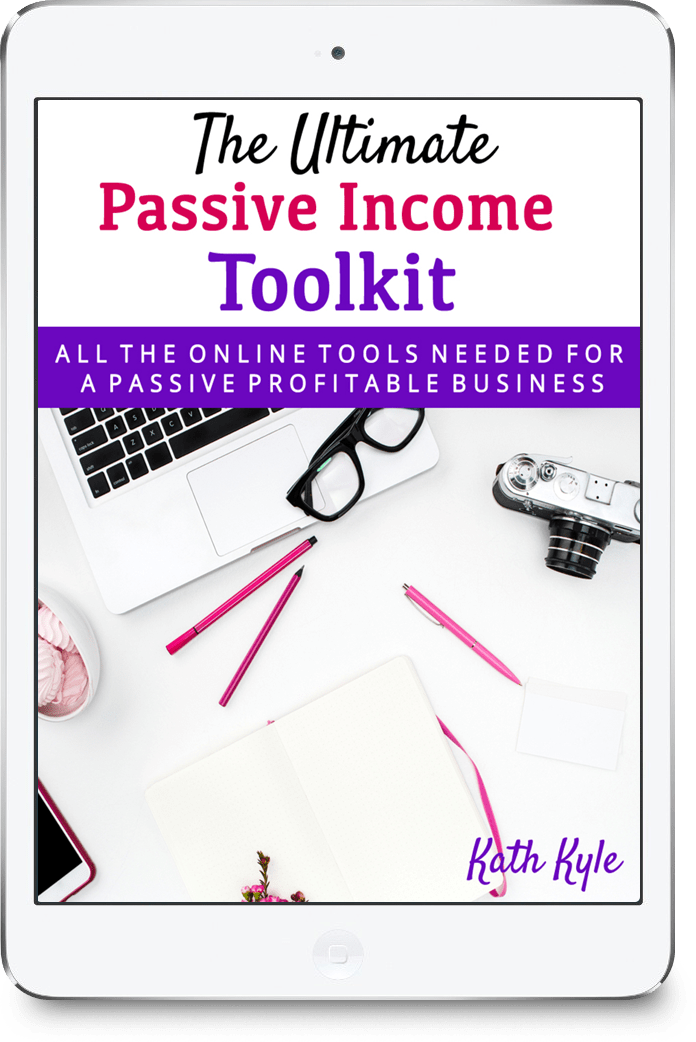 Click here to get your free passive income toolkit. 
Related Resources You Will Love
Pin this for later by clicking here
TAKE YOUR MANIFESTATION TO THE NEXT LEVEL
Products
✔️
MANIFEST YOUR PERFECT DAY COURSE
: Manifest the life of your dreams and live your perfect day every single day.
Click here for access.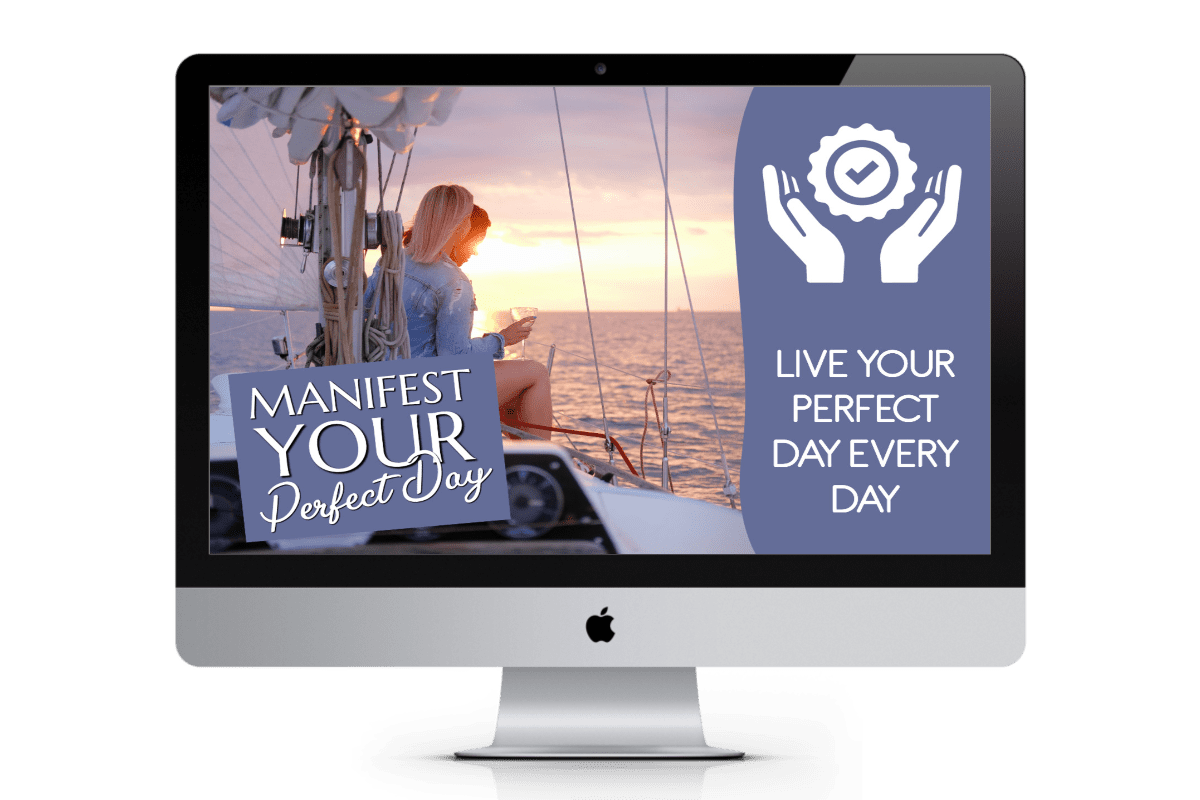 ✔️
BUSINESS MANIFESTATION CLUB
: Manifest a MASSIVE, engaged, and positive FOLLOWING, and MANIFEST the MONEY you desire using never-seen-before manifestation techniques that will transform your results in both your work and your life as a whole.
Get a FREE 7 day trial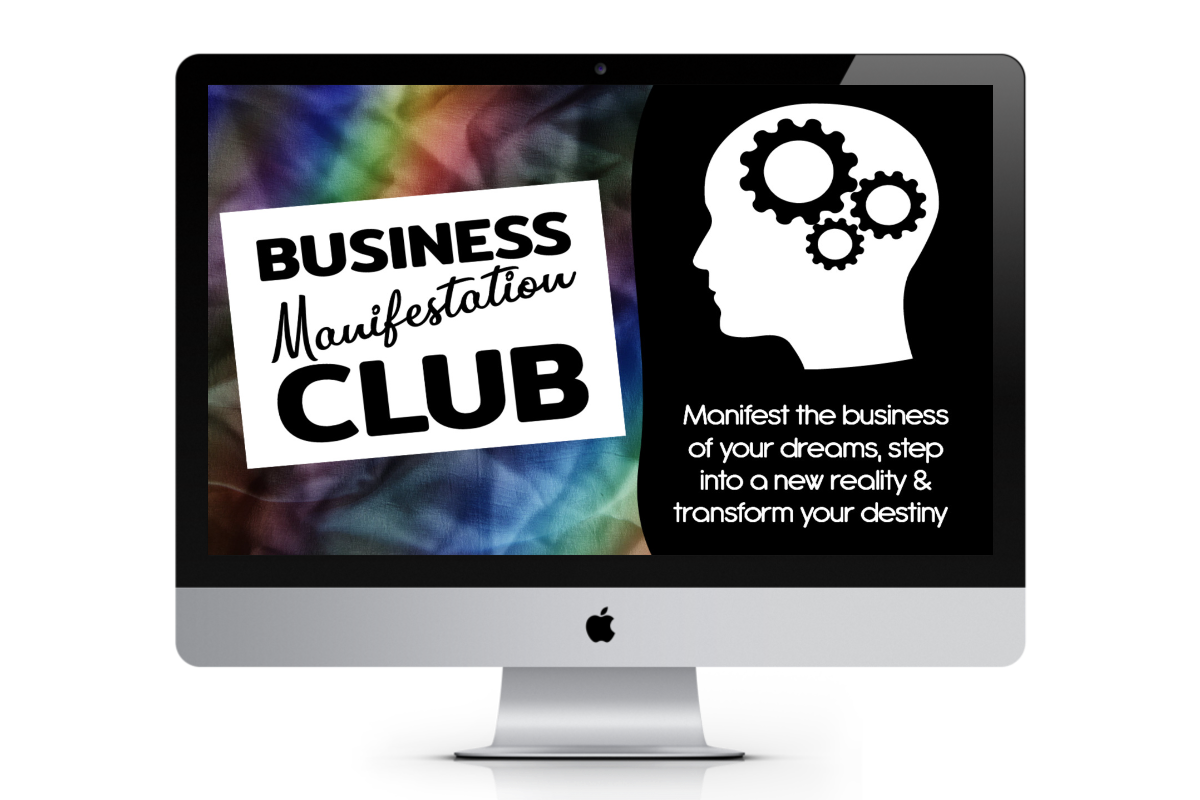 ✔️
DREAM BUSINESS MASTERY
: Get access to ALL of my current and future products. This is my entire system to take you from your current reality to business mastery.
Learn more by clicking here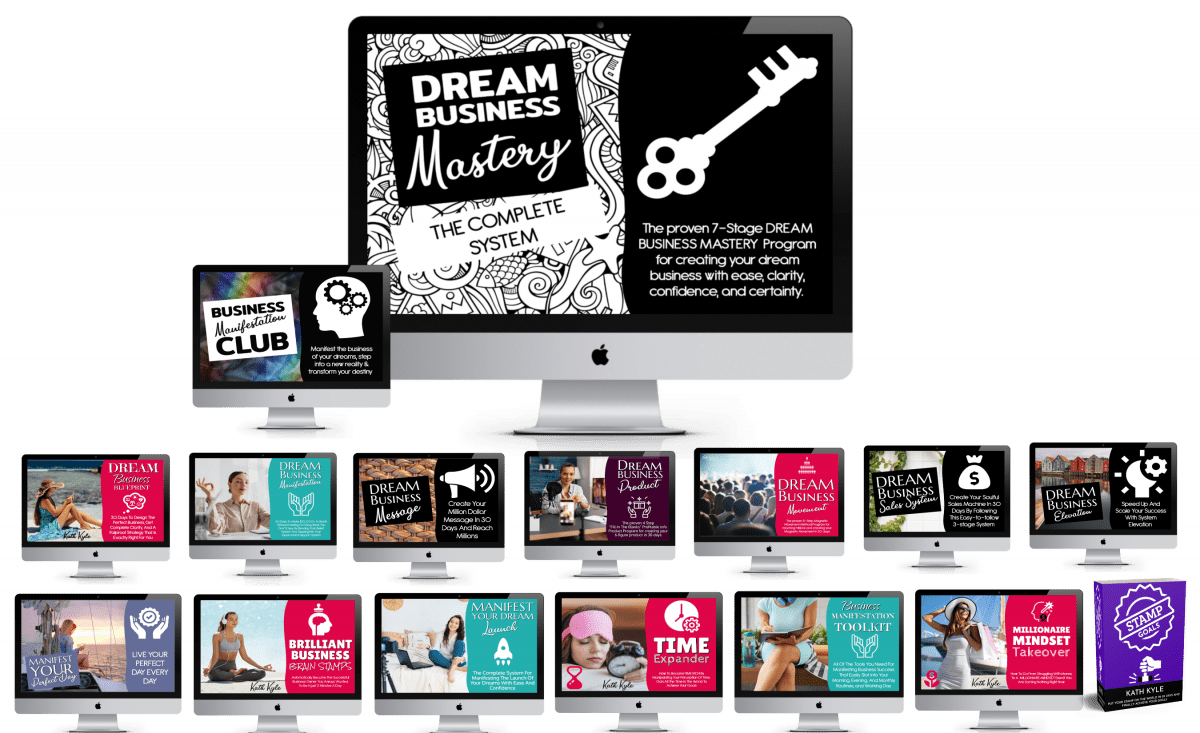 ✔️
STAMP GOALS BOOK
: Put Your STAMP On The World In 30 Days And Finally Achieve Your Goals.
Grab your copy by clicking here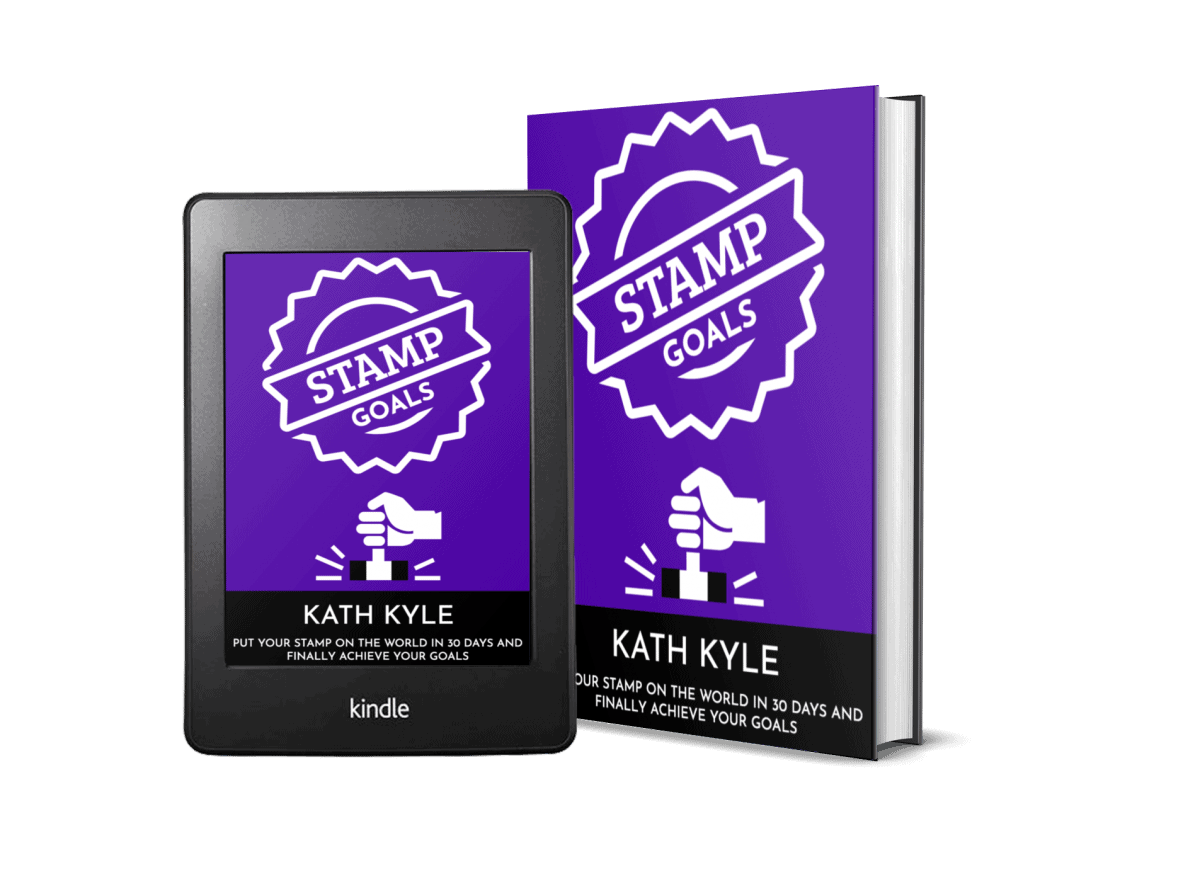 ✔️
ALL PRODUCTS
:
See all of my products and courses by clicking here.
Free Gifts
✔️
MANIFESTING WITH REVERSE MEMORIES GUIDE
: Creating Reverse Memories Is The Best Way To Guarantee Your Desires Will Manifest In Reality.
Click here for FREE access.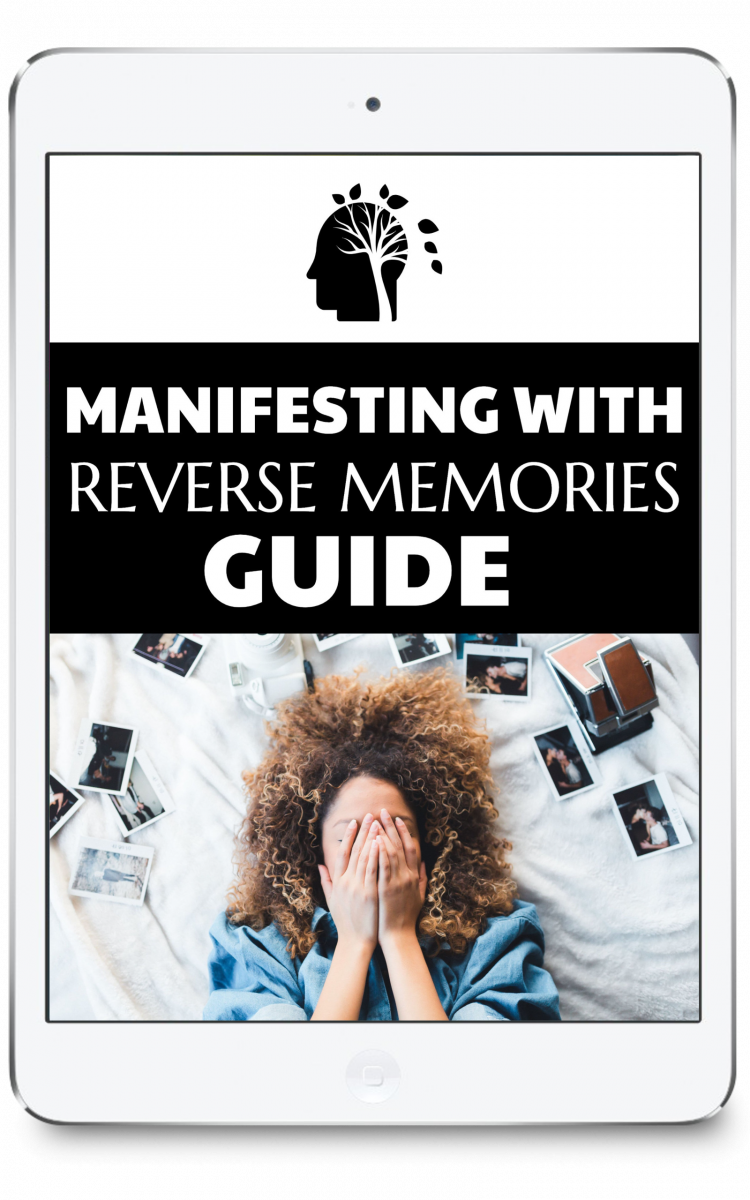 ✔️
10 MINUTE MANIFESTATION MEDITATION
: This powerful 10 minute manifestation meditation will reprogram your subconscious mind and is guaranteed to bring your manifestation into your physical reality.
Click here for FREE access.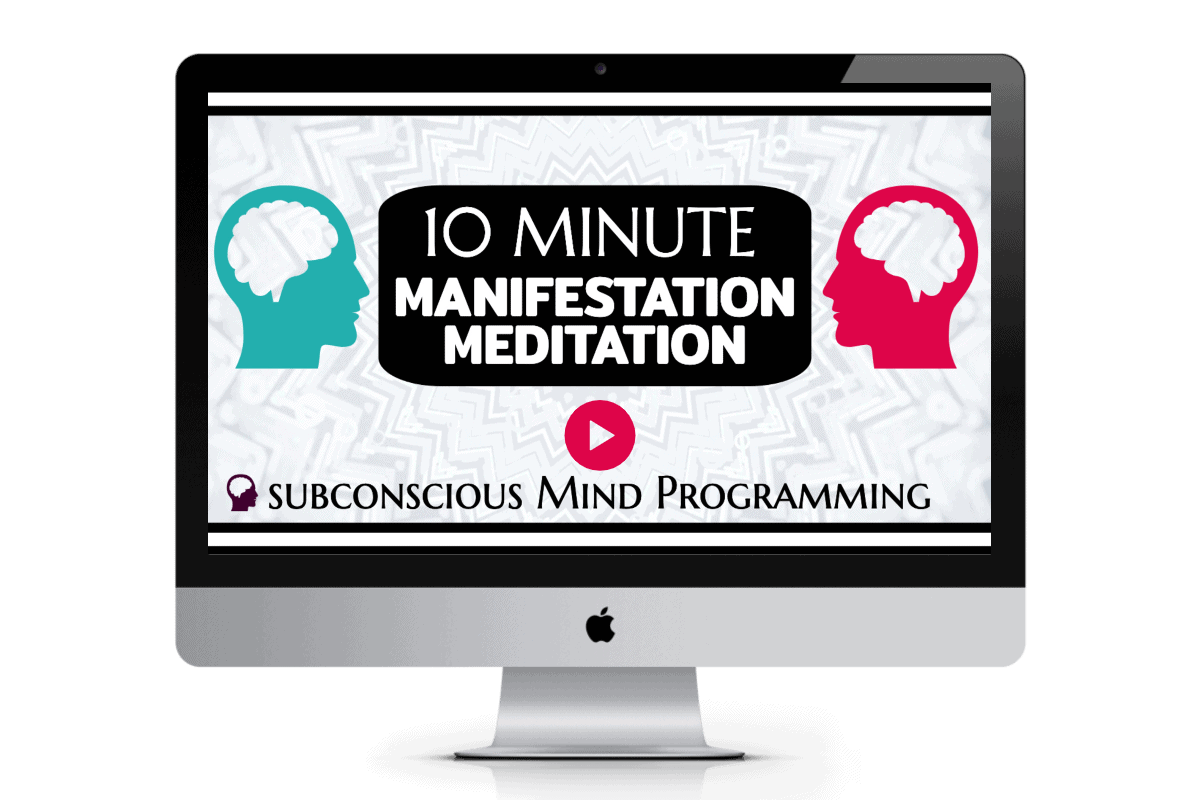 ✔️
MANIFESTATION MILESTONES BOARD PACK
: MANIFEST FAME, FORTUNE, and FOLLOWERS by creating a vision board and achievement board to manifest business milestones.
Click here for FREE access.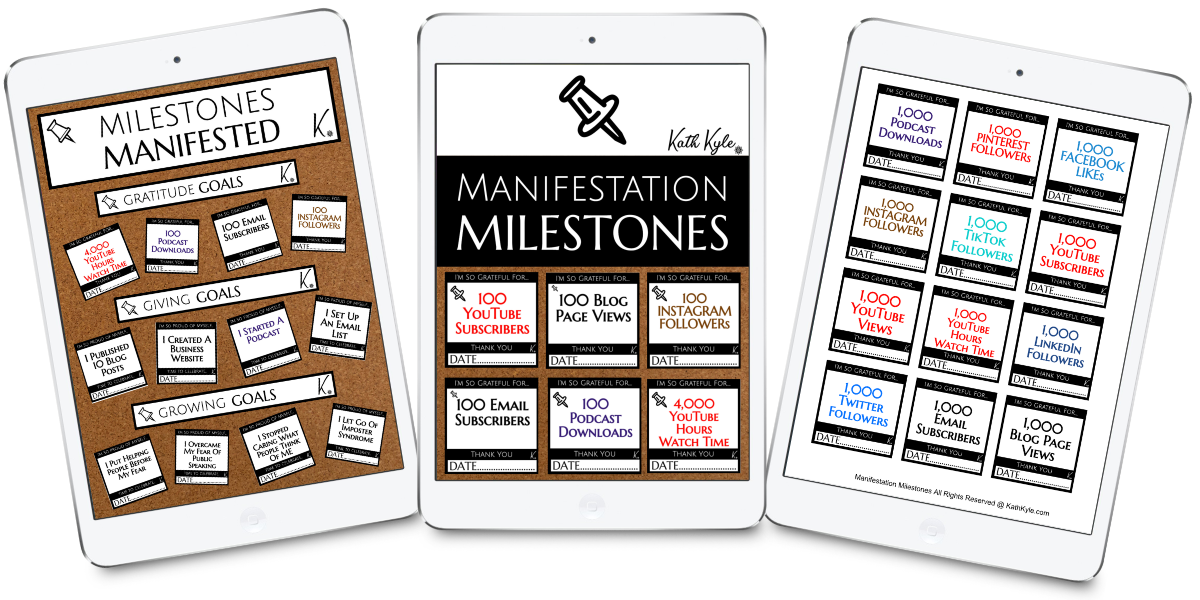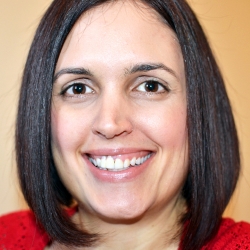 Latest posts by Kath Kyle
(see all)
Please follow and like my content: