Here's how I've used daily journaling prompts to take my business, confidence, and success to the next level.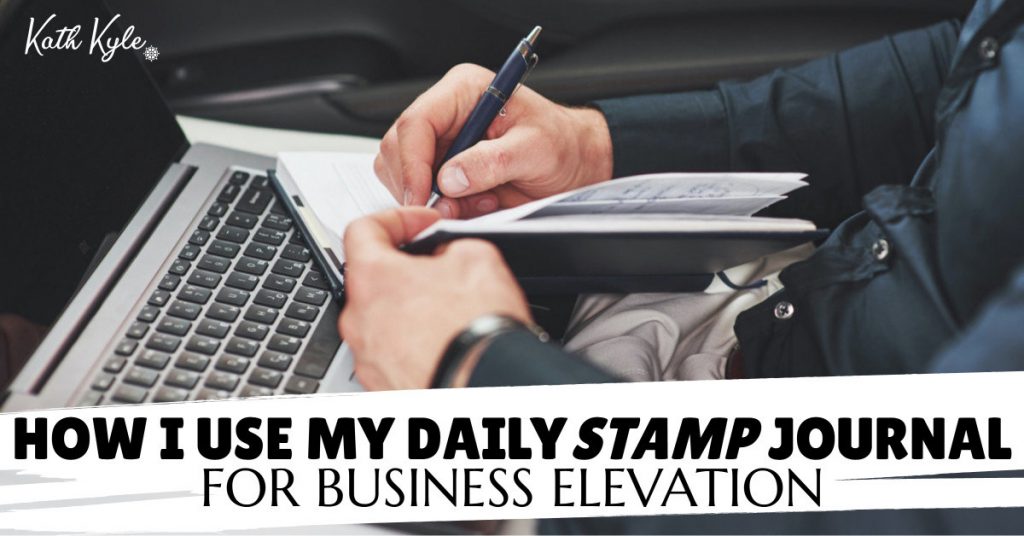 Today I'm sharing how I use my own journal to elevate my business in a big way.
A lot of people think of journaling as something that teenage girls do when they write their diaries.
But more and more people are tuning in to the fact that journaling is a very powerful way to manifest your desires, reflect on things that are holding you back, and boost your business in a big way.
Today You Will Discover
How journaling can boost your business

How I use journaling on a daily basis
My Name is Kath Kyle. I lead the Hustle-Less, Manifest-More Movement.
I Help Content Creators And Changemakers

Manifest Business Success

Through Spirituality, Self-belief, And Strategy

I Help You Master Your Marketing, Manifestation, And Money Mindset
Have you ever tried journaling for business manifestation? I would love to know what your experience is with journaling for your business.
I'd also love to know what you think of my content, what you like best, and what improvements you'd like to see in the future, and if you have any questions for me. I love to hear your questions so I can help you out, and also answer them in my content in the future.
Let me know by leaving a comment on my blog, YouTube channel or send me a DM on Instagram @kath_Kyle.
You can either read this blog post below or listen to the audio version. Click the button below to listen to my podcast episode and click here to subscribe to my podcast.
You can also watch a summary of this post in the video below if you just want the highlights. Click here to subscribe to my Youtube channel.
How I Use My Daily STAMP Journal For Business Elevation
Funnily enough, my own journey with journaling did start when I was a little girl. From the age of 10, I wrote a diary every day all the way up until I was 21 years old.
For some reason I just wanted to record all of the details of my life. I felt like my life really mattered to me and I never wanted to forget it.
I actually started writing a diary because I was a bit sad and lonely as a child and I wanted somewhere to put my thoughts. My diary listened to me when nobody else would, so it was very therapeutic for me.
As a result of writing a diary I have been fairly good at letting go of things that upset me during the day, not holding on to grudges and finding solutions to problems.
If you've never tried writing a diary, don't knock it until you've tried it.
For some reason between the ages of 21 and about 35 I stopped writing a diary for some reason, apart from my travelling diary that I wrote when I was travelling around Africa on my own.
I started writing a diary again when I was suffering from Chronic Fatigue Syndrome for the second time. I actually just wanted to record the supplements I was taking, the diet I was eating, and my mindset so I could reflect back on what I was doing and see what was working for me.
I found it very helpful, and even after I recovered, I still continued to write a diary daily.
But writing a diary was just about the only type of regular journaling that I would do until a few years ago when I started to really get into other types of journaling.
I got to the stage where I was using 12 different journals in one day. It might sound extreme but all of them served a very particular type of purpose and I liked to separate the different focuses into different journals rather than just using the same journal each day.
So you could say I'm pretty obsessed with journaling right now and I've found it majorly helpful when it comes to planning out the details of all of my business success for all of my businesses. I've always used my journals for business planning since I started my first business 10 years ago.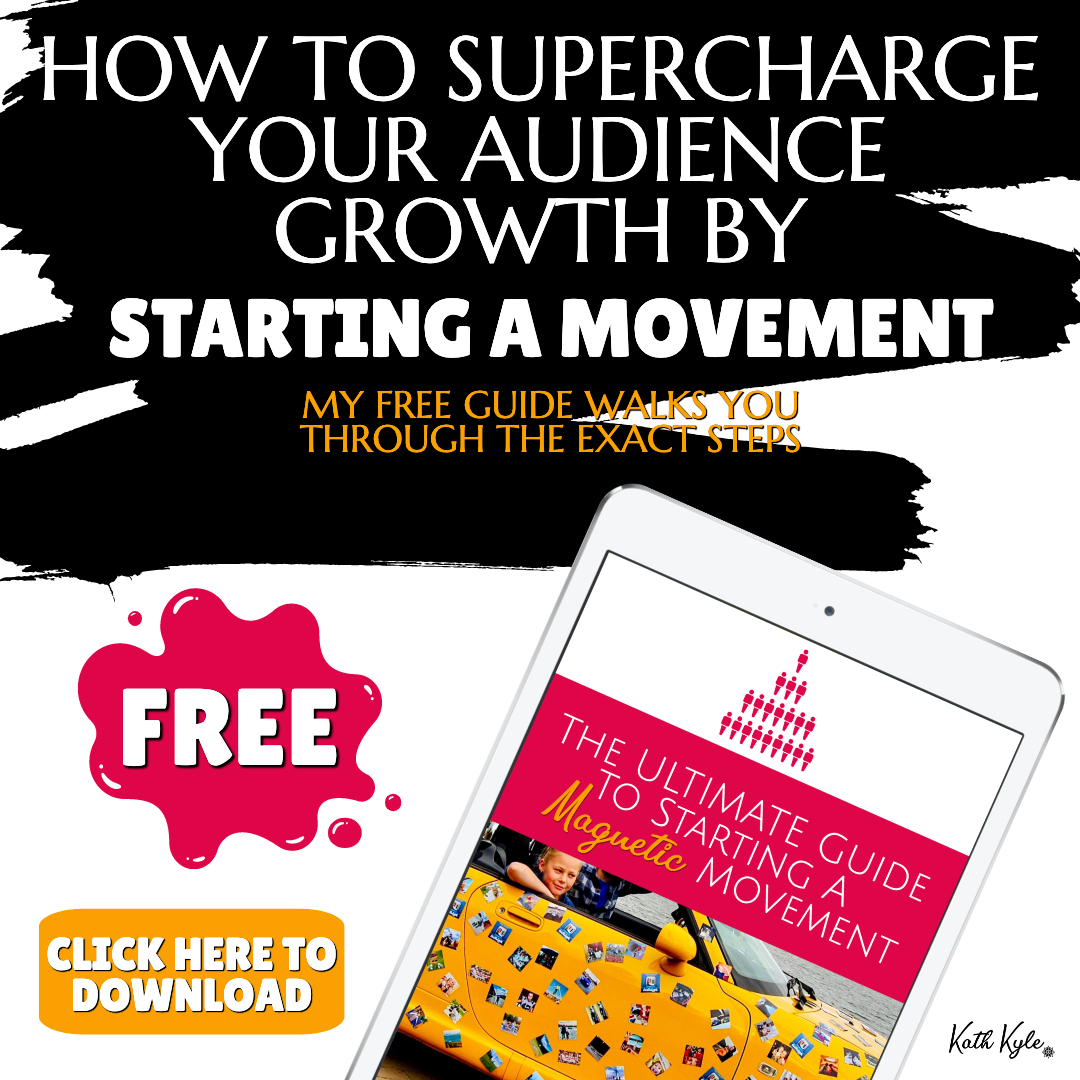 But today I wanted to share a very specific type of journaling that I do because I think it is one of the most powerful journaling techniques that I do.
I experimented for many months with different journaling prompts every day to see how I felt and what impact it would have on my business, and I finally settled on 9 very powerful journaling prompts that I now use every single day without fail.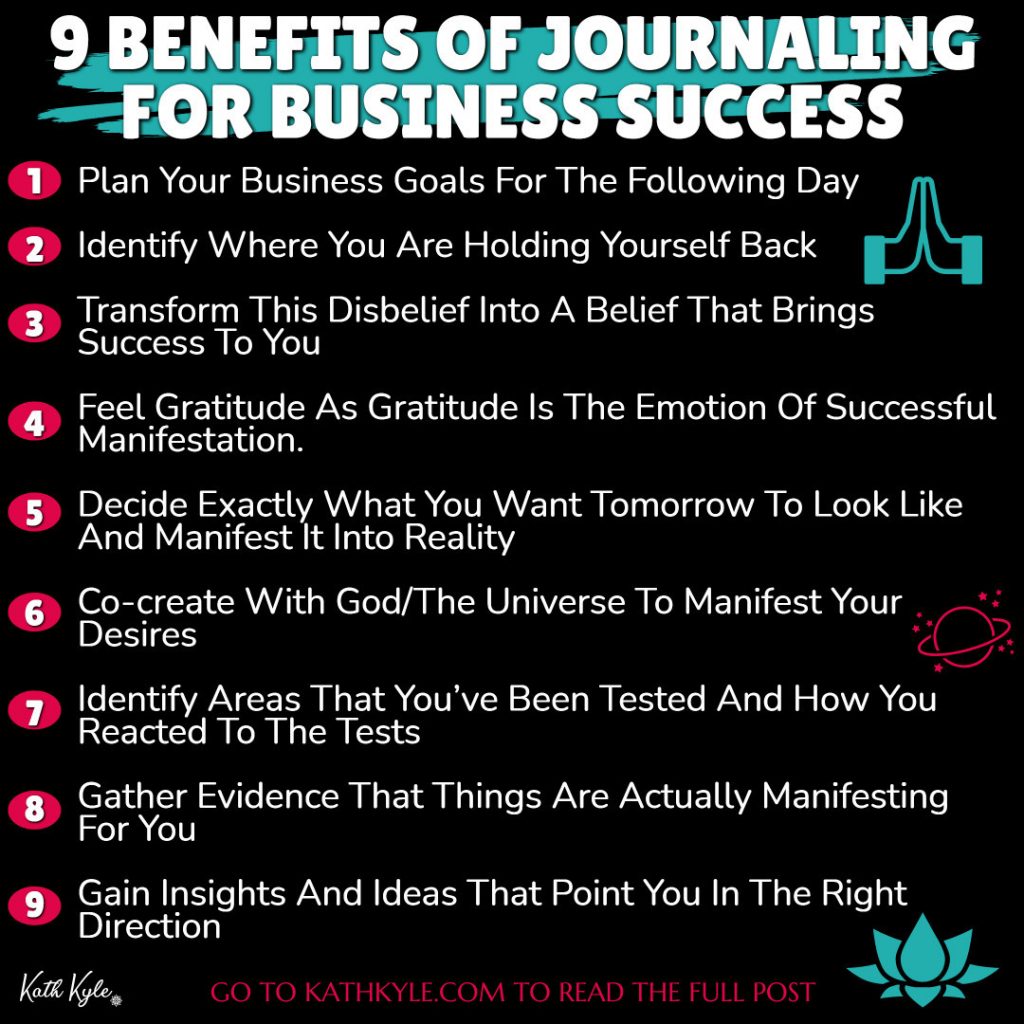 These journaling prompts take you through a series of questions that help you do the following:
Plan your business goals for the following day

Identify where you are holding yourself back

Transform this disbelief into a belief that brings success to you

Feel gratitude as gratitude is the emotion of successful manifestation.

Decide exactly what you want tomorrow to look like and manifest it into reality

Co-create with God/The Universe to manifest your desires

Identify areas that you've been tested and how you reacted to the tests

Gather evidence that things are actually manifesting for you

Gain insights and ideas that point you in the right direction
Since I started using these specific 9 journaling prompts I have overcome some major blockages that were holding me back in my business, I have been flooded with ideas of what to do next in my business, I've trusted that everything is going to work out well, my confidence has grown as a business owner, and I've generally felt a lot happier.
This journaling technique has been life changing for me and I'd love to get it into your hands.
I have added all of my journaling prompts to my Daily STAMP Journal for business elevation.
At the moment I'm offering my journal as a bonus as part of my Business Manifestation Toolkit, and I have created an in depth video, audio and text lesson where I walk you through the whole journal and describe each section in great detail.
Next Steps
One of my biggest secrets to success, is to set up regular routines (that I call success rituals) for performing manifestation techniques that I use to manifest massive business success.
A lot of people ask me how to set up success rituals for business manifestation that aren't overwhelming or too time consuming.
I have created a Business Manifestation Toolkit where I share all of the tools you need for manifesting business success, that easily slot into your morning, evening, and monthly routines, and your working day. (because we can't manifest business success unless we are working on our businesses)
This easy-to-use toolkit includes all of the tools, techniques, and routines that I use to consistently manifest success in my business.
Click here to discover more about my Business Manifestation Toolkit
Make sure you don't miss my next podcast episode by subscribing to my podcast, Manifest Business Success, so you don't miss that.
I can also send you an email when my next piece of content has arrived, and I give away so many more free gifts to my email subscribers.
You can subscribe by opting in to any of my FREE gifts such as my FREE Manifestation Milestones Board Pack.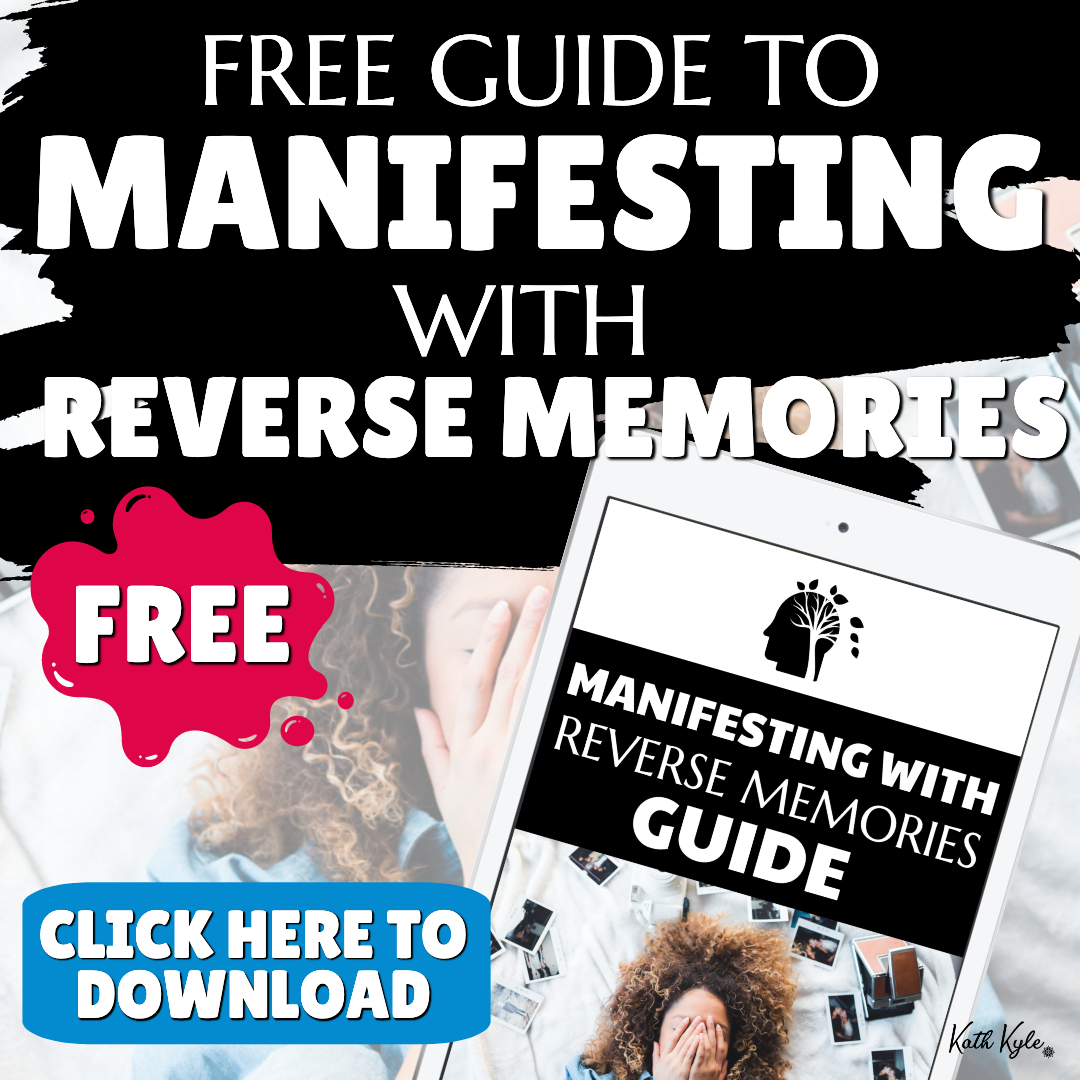 This pack is the ultimate motivator to help you manifest more business success.
From this one pack, you can create both a vision board, and an achievement board to help you feel good about what you've already achieved, and manifest even more.
This Manifestation Milestones Board Printables Pack will help you recognize, and celebrate all of the amazing milestones and goals you are achieving in your business which is so exciting. I also have a full video showing you exactly what it looks like and how to make it.
Click here to download my FREE Manifestation Milestones Board Pack.
Now it's your turn to go and put your STAMP on the world.
Conclusion
Business Manifestation is a massive passion of mine, and I have many more posts and videos to help you reach your goals so stick around and see what else I can help you with by checking out the links below.
Related Resources You Will Love
TAKE YOUR MANIFESTATION TO THE NEXT LEVEL
Products
✔️
MANIFEST YOUR PERFECT DAY COURSE
: Manifest the life of your dreams and live your perfect day every single day.
Click here for access.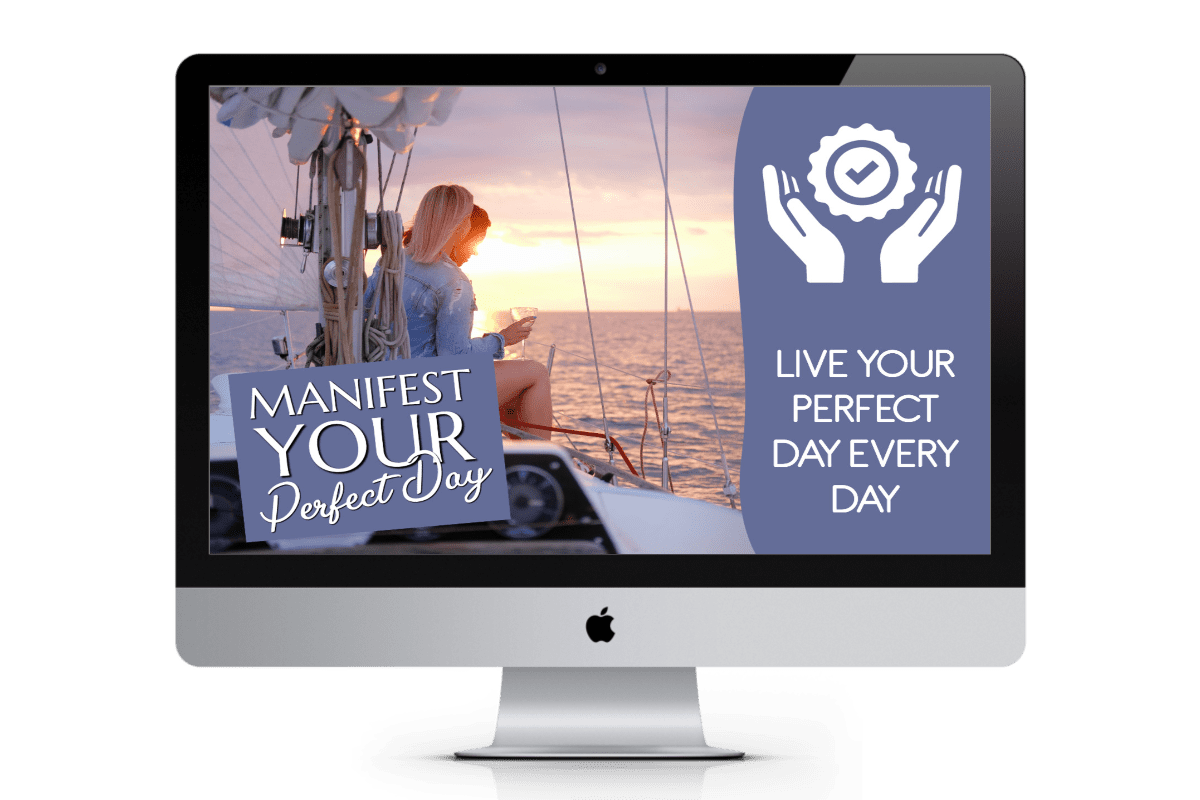 ✔️
BUSINESS MANIFESTATION CLUB
: Manifest a MASSIVE, engaged, and positive FOLLOWING, and MANIFEST the MONEY you desire using never-seen-before manifestation techniques that will transform your results in both your work and your life as a whole.
Get a FREE 7 day trial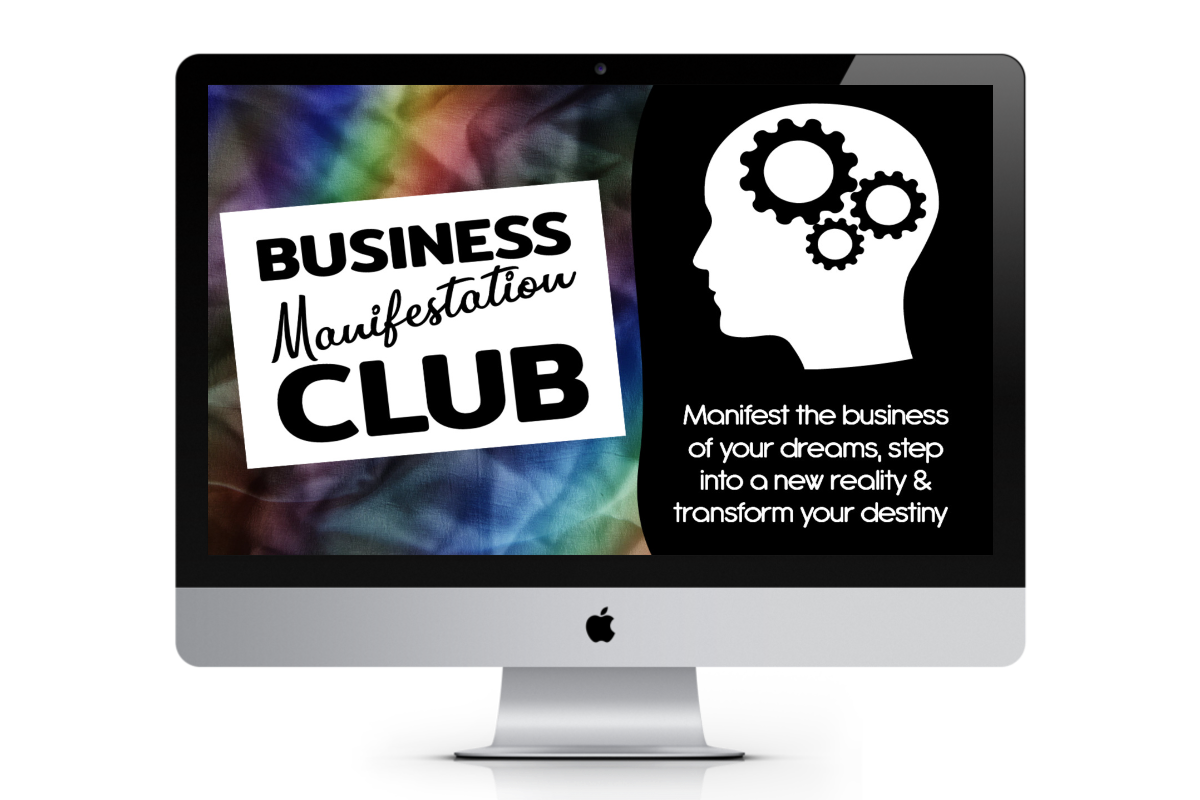 ✔️
DREAM BUSINESS MASTERY
: Get access to ALL of my current and future products. This is my entire system to take you from your current reality to business mastery.
Learn more by clicking here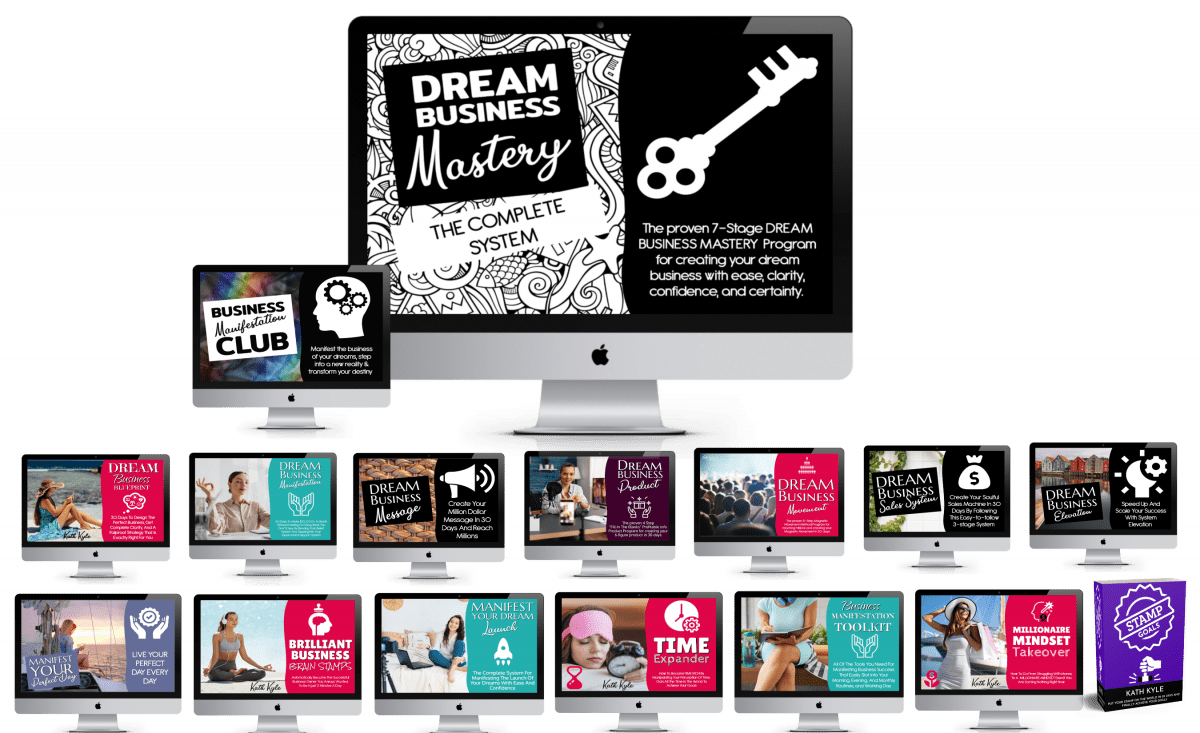 ✔️
STAMP GOALS BOOK
: Put Your STAMP On The World In 30 Days And Finally Achieve Your Goals.
Grab your copy by clicking here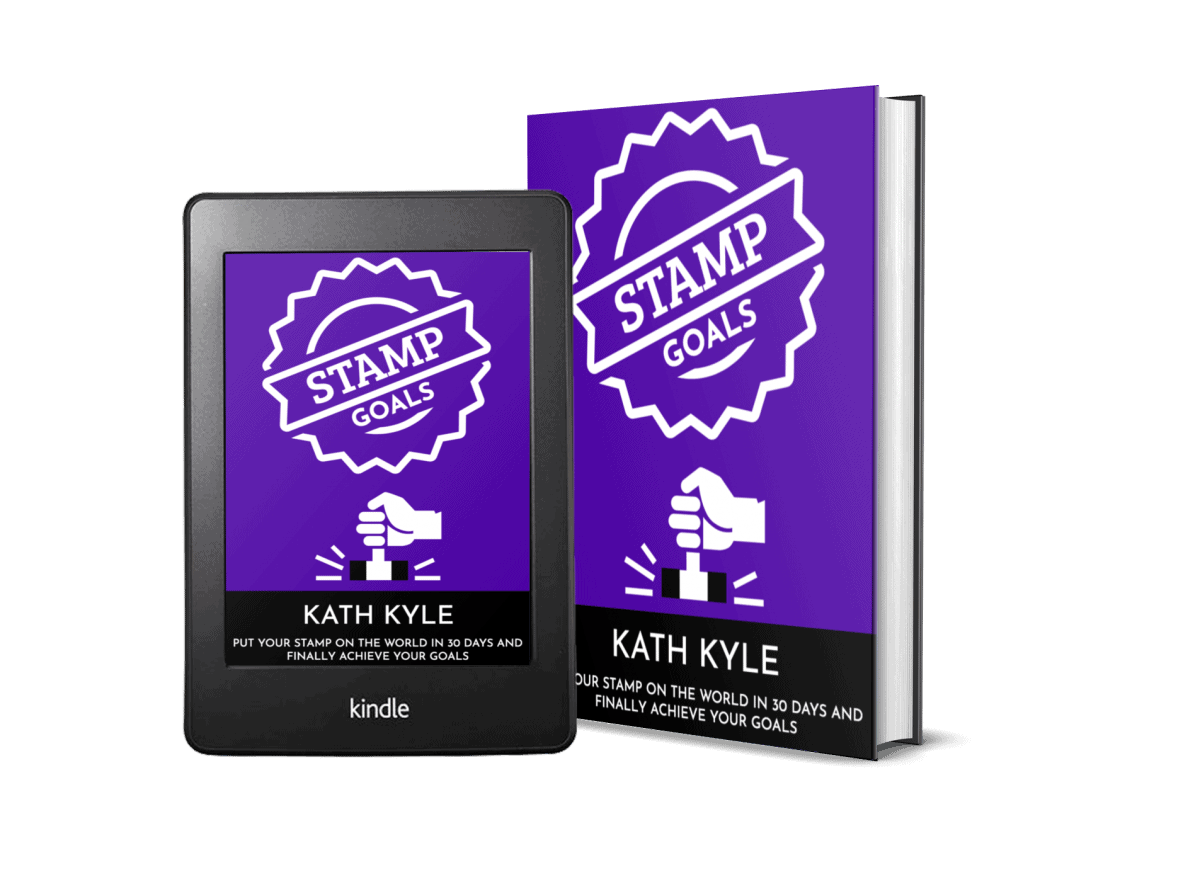 ✔️
ALL PRODUCTS
:
See all of my products and courses by clicking here.
Free Gifts
✔️
MANIFESTING WITH REVERSE MEMORIES GUIDE
: Creating Reverse Memories Is The Best Way To Guarantee Your Desires Will Manifest In Reality.
Click here for FREE access.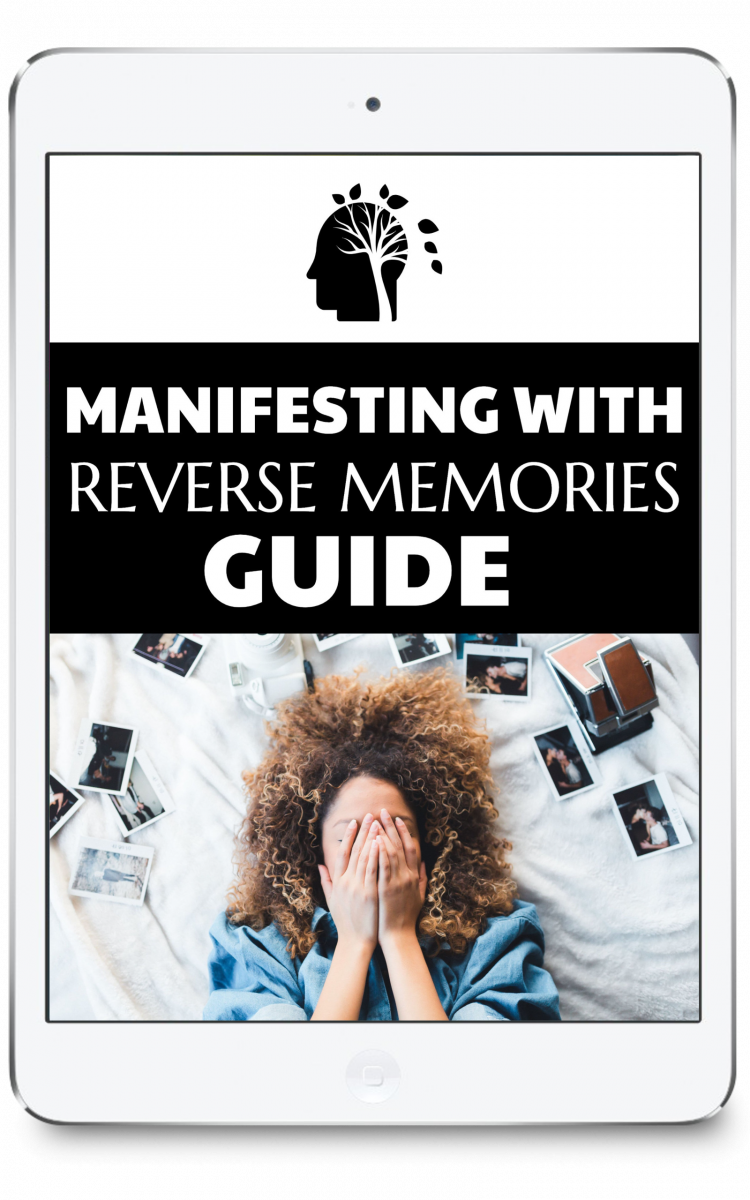 ✔️
10 MINUTE MANIFESTATION MEDITATION
: This powerful 10 minute manifestation meditation will reprogram your subconscious mind and is guaranteed to bring your manifestation into your physical reality.
Click here for FREE access.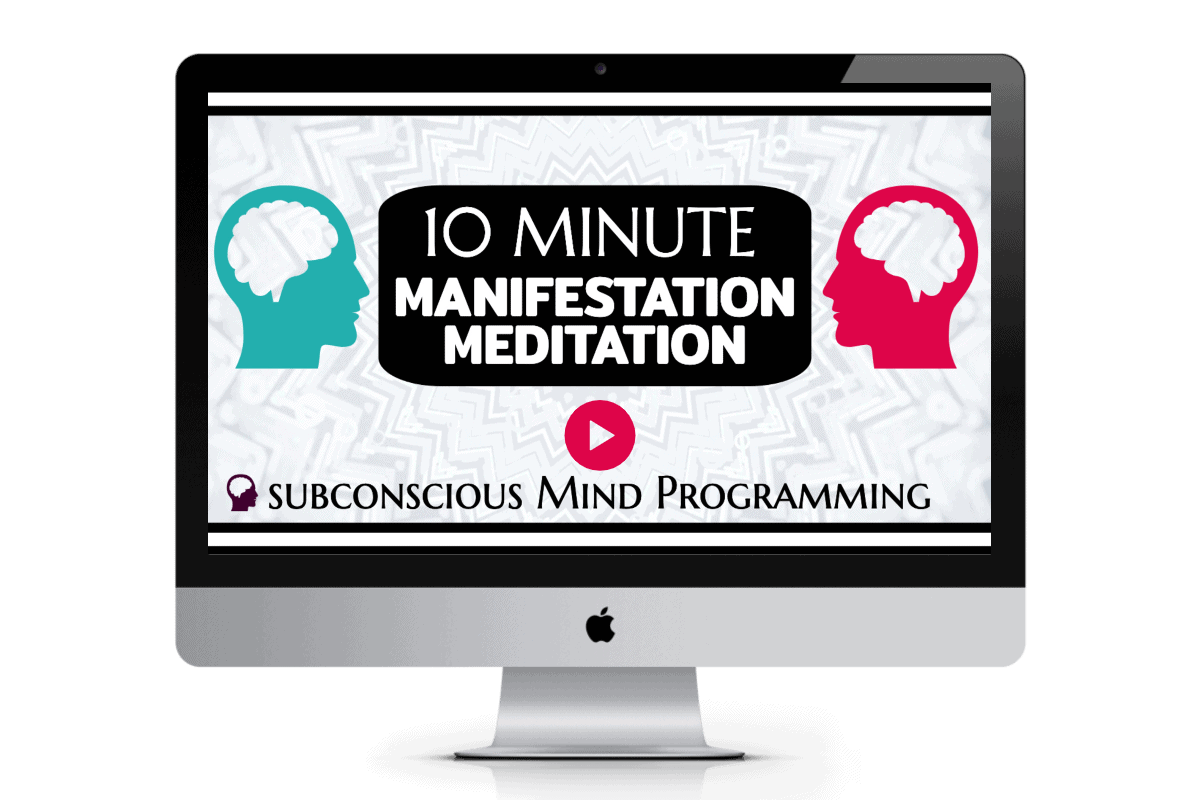 ✔️
MANIFESTATION MILESTONES BOARD PACK
: MANIFEST FAME, FORTUNE, and FOLLOWERS by creating a vision board and achievement board to manifest business milestones.
Click here for FREE access.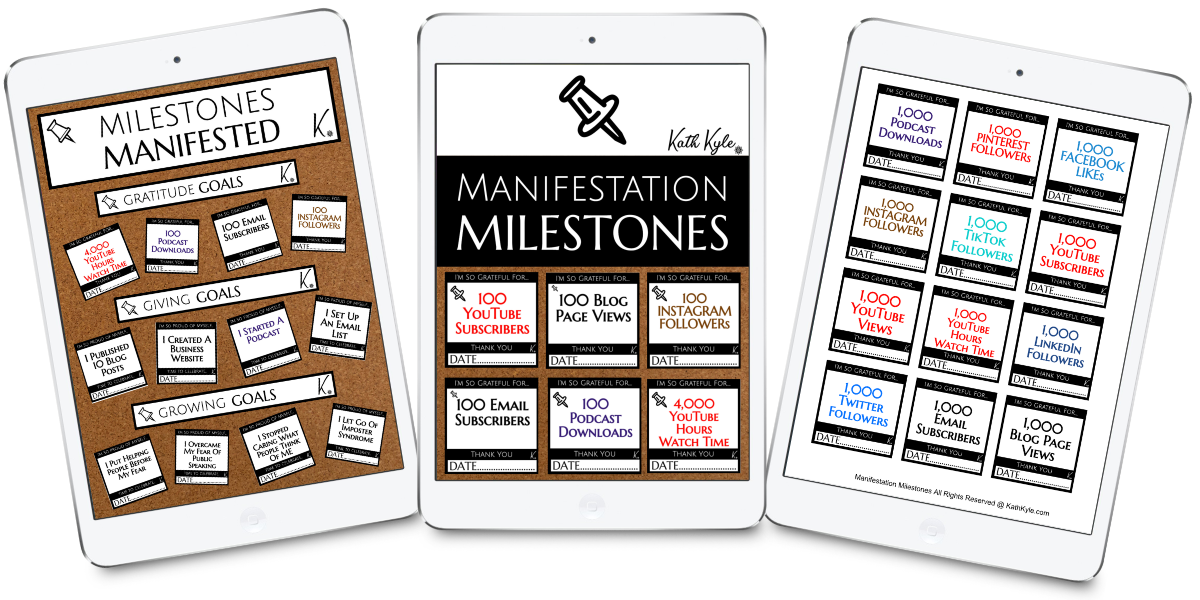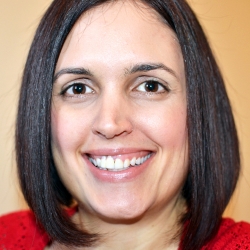 Latest posts by Kath Kyle
(see all)
Please follow and like my content: