I share the results from my monthly reflection session in this business manifestation results report. I share my new blog traffic and income report, evidence log, goals update, milestones met, and mindset breakthroughs.
Today I am bringing you the results of my fourth month in business where I share my monthly manifestation results with you.
In this report I am going to share my evidence log of what has been manifesting that month including:
Everything I manifested or achieved during the month

An income report

An update on the

3G goals

that I set for that month and whether or not I achieved them

My deepest feelings about how the month went

Analyse what worked, and what didn't work, and what needs to be improved

How I can be more productive

Did I stick to my commitments?
Today You Will
Be motivated to work on your own goals
Be interested in starting your own monthly manifestation report
See how to work through mindset issues and improve your belief system
My Name is Kath Kyle. I lead the Hustle-Less, Manifest-More Movement.
I Help Content Creators And Changemakers

Manifest Business Success

Through Spirituality, Self-belief, And Strategy

I Help You Master Your Marketing, Manifestation, And Money Mindset
Please Note…
My aim is for you to use my results as a manifestation model, to show you how to take inspired action to manifest your own desires. You can apply what I'm about to share with you to inspire yourself to complete any of your passion projects.
As I share my own report, I want you to notice if you are thinking any negative thoughts about yourself such as "I could never achieve all that in one month"
I call these negative feelings, disbelief because you don't believe in your own success.
I have a whole section on how to reject disbelief in my book, STAMP Goals. This is part of the process of achieving the goals that you have set for yourself.
We all know of people who started making five or six figures the first or second months of starting a new business. And I myself have previously had that kind of success.
But right now, this business has not yet taken off in a big way. Despite this, I am not giving up. I know that all businesses and personal journeys are different. So I'm being honest and showing you that although things can start off small, I have completely certainly, and expectation that they will increase in a big way in the future.
Hopefully you will be able to look back in the future and see how much I have grown, and that I didn't give up. Seeing that I didn't get massive results straight away in my business will hopefully motivate you if you are also not yet getting the results that you want in your own business just yet.
As I'm going through this report, I would love to know what you liked about it, or how it could be improved. Let me know by leaving a comment on my blog, YouTube channel or send me a DM on Instagram @kath_Kyle.
You can either read this blog post below or listen to the audio version. Click the button below to listen to my podcast episode and click here to subscribe to my podcast.
You can also watch a summary of this post in the video below if you just want the highlights. Click here to subscribe to my Youtube channel.
Why I'm Sharing My Goals And Income Reports
Here are all of the reasons I'm sharing my monthly manifestation report with you, even though committing to sharing my income every month does scare me quite a lot.
I want to motivate you

to manifest your own success, work on your own business goals, and enjoy the process

I want to hold myself accountable

to working on my business goals each month

I want to encourage you to start a monthly manifestation report

of your own so you can hold yourself accountable to your own success

I want to be completely honest with you

and show you that things aren't always perfect, and I don't always hit all of my own goals, my mindset isn't always positive, but I am optimistic that my results will keep improving and in time you'll see that commitment and self-belief are some of the biggest determining factors in success

I want to share my mindset and belief system with you

and how I work through my disappointments when I don't achieve my own goals, so you can get an example of how to work through challenges and avoid giving up altogether
Before I share my results with you, I want to highlight the importance of planning your success before you review your success.
I will be sharing my in-depth monthly planning session with you at the end of the month, so stay tuned for that. And if you can't wait that long, grab a copy of my STAMP Goals book as my planning system is one of the items in the book bonus bundle.
1. Success Evidence Log
The success evidence log involves making a list of any achievements to celebrate. There are 3 categories of the success evidence log:
Manifestation Milestones Met
TONS Done

and

Success Rituals achieved
Mindset Breakthroughs.
Let's look at each one in turn.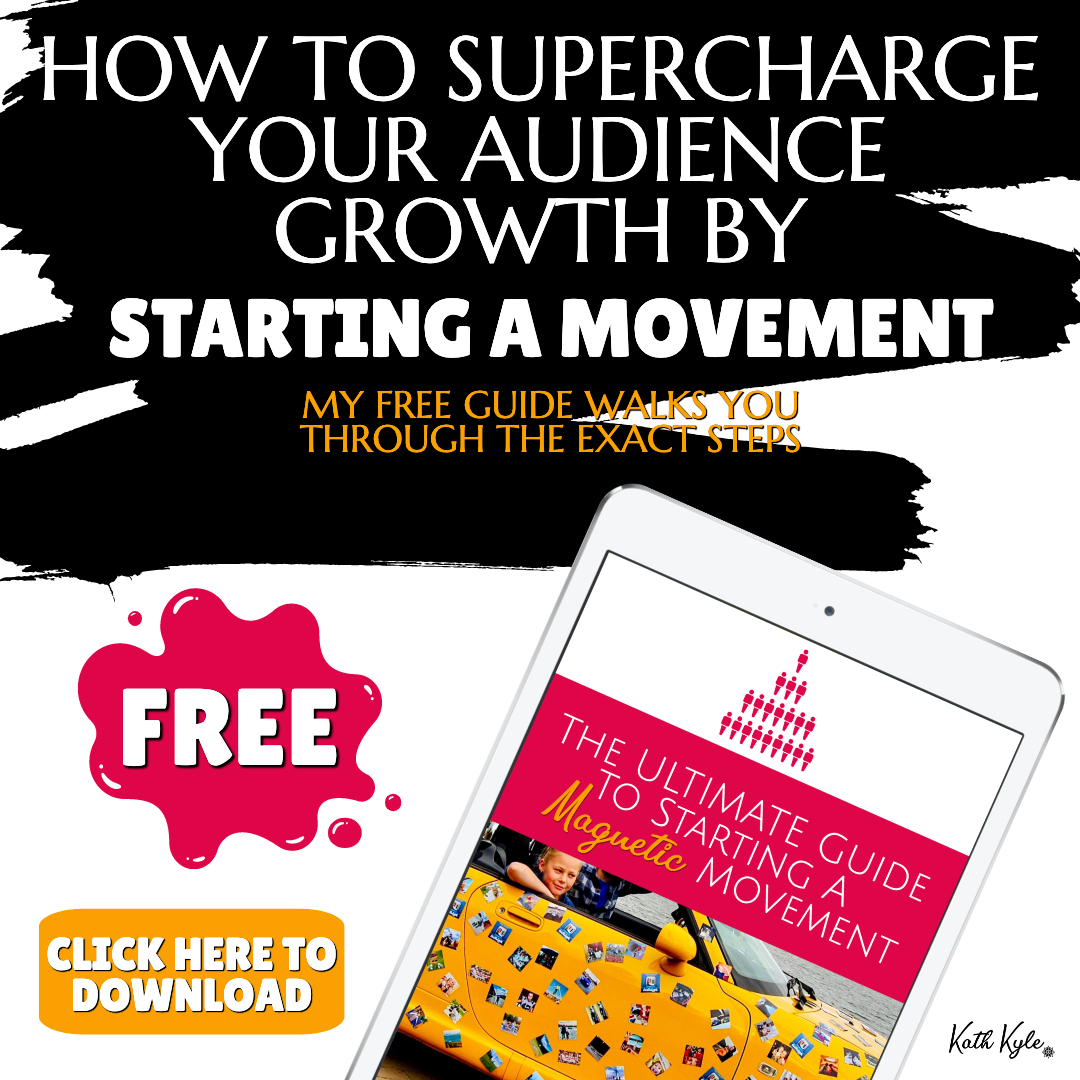 Manifestation Milestones Met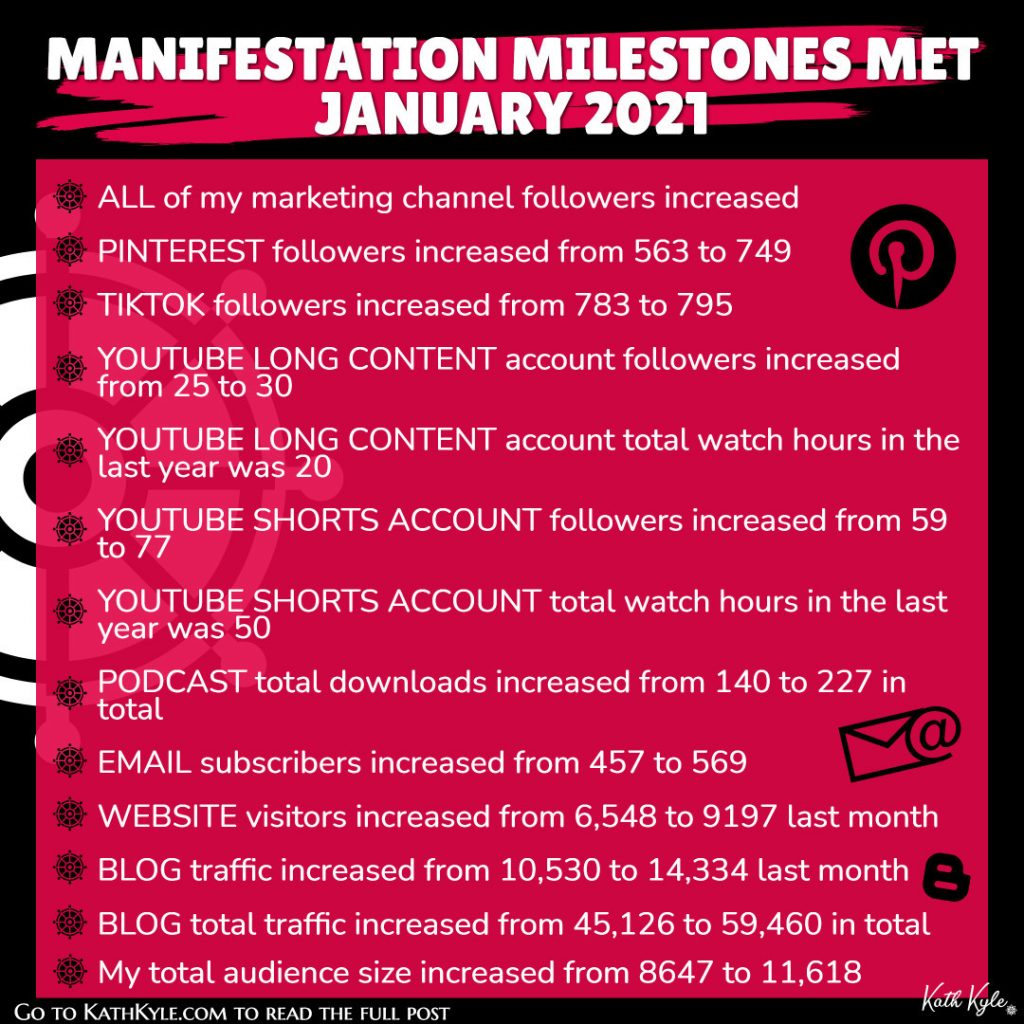 Manifestation Milestones Met are things that happened that you didn't have control over that you can be grateful for, such as revenue earned, and followers and subscribers gained.
Here's everything I manifested this month:
ALL of my marketing channel followers increased
My total audience size increased from 8647 to 11,618

I sold 25 different

Kath Kyle products.
TONS Done And Success Rituals
TONS Done and Success Rituals achieved is a list of everything that you did to move your business forward this month. TONS Done are single one off tasks, and Success Rituals are things that you repeat over and over.
Here's what I achieved this month:
Created 16

videos

, 16

podcasts

, 17

blog posts

, and social media posts for

Facebook

,

Instagram

,

Pinterest

, and

TikTok

for February, and March.

Did morning and evening routines every day

Did my Monthly

STAMP Planning

, Monthly Reflection (this process), content planning session, and my Financial review session

Set up re-engagement and unsubscribe email automation to keep my list clean.

Amended my Daily STAMP Journal (free gift for

STAMP Goals Book

customers)

Added my book to my home page

Created a new monthly planning bonus for customers of my

STAMP Goals Book

Created a new Success Words sheet as a bonus for customers of my

STAMP Goals Book

Started new giveaways for my email list

Created new email template and added quotes and infographics to it

Wrote all launch emails and planned my next launch

Created

Manifestation Milestones Free Gift

for my email list
Mindset Breakthroughs
Mindset Breakthroughs are focused on what improvements you made in terms of your belief system, what did you discover and learn this month?
Here's the mindset breakthroughs and insights I have had this month:
I don't react to problems in the same way anymore. My website went down and I just thought "I'll get this problem sorted. No big deal. Be calm in a crisis"

Nature is abundant and I have everything that I need.

I am so blessed I can produce content so quickly.

I feel totally in control of my personal money.

I am grateful for my high net worth.

I am enjoying spending time homeschooling the kids instead of worrying about getting less work done.

When I gave myself a rest, I woke up to a big sale. This often happens when I give myself what I need.

This period of my income feeling a bit static is a good contrast. It helps me know what I truly desire and stay committed to it.

I had some bad news about my family. It made me focus on what is truly important to me. I dropped the focus on money.

I needed a reminder that I am helping real people because I have been detached from real people for a long time having an online business and being in lockdown.

I had some friends turn against me when I needed them the most. I was upset but let it go and moved on. When one door closes another one opens.

I am grateful that I find self-love easier than most and therefore it is easier for me to have what I desire in life.

Meditation has been working wonders. I read you are the placebo book and it blew my mind.

Focus on the Giving Goal, not the Gratitude goal. Focus on the cause, not the effect of receiving money.
You are both the creator and the receiver. Act like it.

Challenges are a good sign that big things are in your future. Celebrate.

I love my work so much I would do it and have done it for free. I'm so grateful I can do this work that I love without being desperate for money as all of my needs are taken care of.

My emotions surrounding money need to be calm and grateful, not excited and relieved.

You don't own money. Let it go and see it bless others and it will circle back to you.

I decided to put ads on my KK blog to make more of an income. It ended up being a very stressful process and I got such a bad feeling about it, I took them off. I realised that I never wanted other people's ads on my personal brand blog, and I am glad I stayed true to my desires rather than clawing every little bit of extra income that I could out of my site.

I had another book planned that I wanted to write, but I don't feel good about doing another book right now. I am sticking to what I find fun which is creating courses at the moment.

I created a new manifestation for myself and visualised money pouring down on me and woke up to a lot of sales.

Never think you can't afford anything. Ask how can I afford that.

I have several blockages that have been holding me back this month that I have released. These are feeling like I have to have published 100 pieces of content to be taken seriously by anyone, my accent, the need to outsource more of my work, not having enough time, not engaging with anyone, not being on other people's podcasts, not having other people on my podcast, and spending too much of my time worrying about my family and their health problems.
2. Gratitude Goal Update
Gratitude goals are goals that can't be controlled, and in particular revenue goals.
Please note: I am only reporting revenue for my Kath Kyle brand. My other businesses generate a lot of passive income which is what I use to pay for my online business tools which I share across all of my businesses. For my new brand, I want to start reporting from the very first month I made any money to take you on my journey from making nothing to growing in the future. I created one income report focusing on one month of revenue from my health blog and I also show you all of my expenses that I pay for across all of my businesses.
Click here to read my health blog income report.
Here is my income that I made this month in my Kath Kyle brand.
I made a total of $38 this month. I sold 12 of my STAMP Goals book And I sold one of my Time Expander training.
My revenue decreased again from the previous month.
To be honest, I really don't want to report this income as it's gone backwards and is next to nothing, but I made a commitment to do this, and I think it will help us all in the future when we can look back and see that things didn't take off in the way I wanted them to straight away.
What did I do differently this month?
I did have a launch this month but I focused on promoting my new book to my very tiny email list, and therefore I did make quite a good number of sales for the size of my list, but as I priced my book next to nothing, I hardly made any money.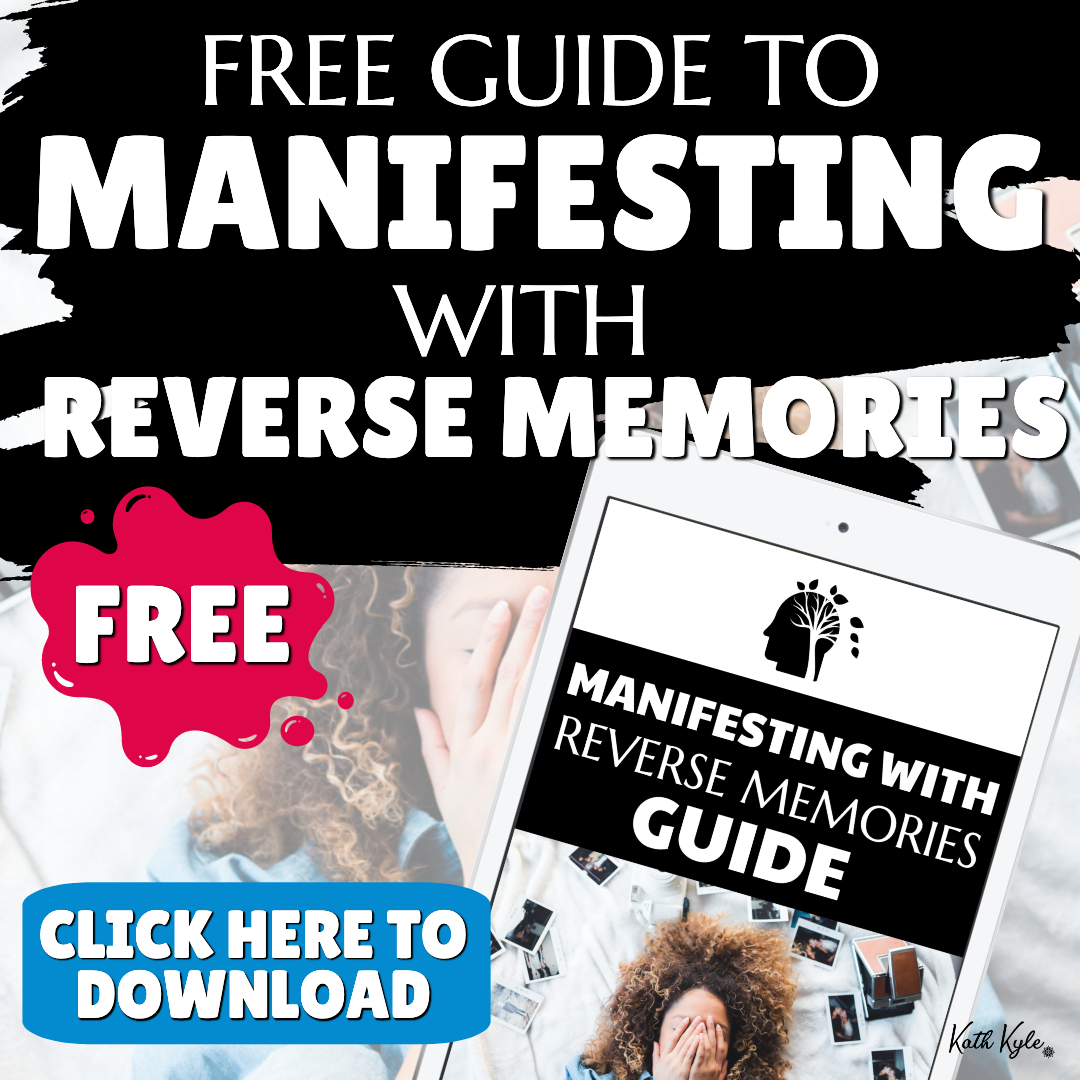 I only launched the one product and did not launch anything else that was a higher ticket amount.
At the moment I don't feel like I have enough products to promote more than one product per month, and I see this changing in the near future.
3. Giving Goal Update
Giving goals are goals focused on what you are offering for sale.
I didn't actually focus on creating anything new for sale this month at all because I am moving house next month and I wanted to get 2 months worth of content done in one month, so whatever time left over next month after moving house can be spent creating a new product.
I did get 2 month's worth of content done in one month so I'm very happy with that.
However, I did get a bit bored of just creating content and nothing else, as I really love creating new products and all the marketing that goes along with that. So half way through the month I decided to create a new freebie opt in that I have been excited about for a few months now.
My new opt in is called my Manifestation Milestones Board Pack, and I'm SO excited about it as I just love using my board to manifest my business growth, and I can't wait to see what everyone else thinks of it.
I decided to start running Facebook ads to this free gift straight away as I just wanted to get it into the hands of people straight away.
4. Growing Goal Update
Growing goals are focused on personal growth.
I am so happy that I have successfully released my fears around not having enough money. For the first time ever I wasn't dreading the 1st of the month, which is the day I normally do my finances. I just knew that everything would be OK because it always is. Even when one of my income streams on my other passive blogs took a big decrease, (which is normal at this time of the year) I knew I'd be OK and that my revenue would definitely cover all of my expenses including my own salary.
And sure enough one of my other income streams was higher so this made up this shortfall.
This has been happening every single month. When one thing goes down, something else goes up.
I used to get so frustrated with this but something changed in me this month.
I actually laughed as I was totalling up my income and said "God I've finally got the message. I'm no longer annoyed at my static income. You have made your point loud and clear that you are in control of my revenue and I surrender my revenue to you with gratitude."
This was a humongous breakthrough for me.
Immediately I received a large sale and a lovely message via email about why my customer had bought my product.
5. Success Signs
Success signs are things that worked well, things that enabled you to reach your goals, things you enjoyed working on, and also things you experimented with even if you haven't seen any results from them yet.
I was very happy that my book got into the hands of a lot of people. I did several promotions where I gave it away free. I didn't make as many sales as I thought I would. I also feel like my lack of initial reviews wasn't great and I now wish I had a launch team to leave me some reviews to encourage other people to buy it. I did actually then get 1 review on Amazon.co.uk and another one on Amazon.com but they are not combined for some reason.
6. Success Blockers
Success Blockers are things that are blocking your success and stopping you reaching your goals.
Fear of lack of money didn't help. Having a launch where I didn't sell anything that would lead to much revenue for me didn't help.
What was still missing was me making time to engage with people every day.
7. My Feelings About This Month
I felt good that people were getting my book in their hands. I felt bad that it didn't lead to much revenue for me.
I was tested with my static sales again this month. I responded well to this test, however. I have been using my revised Daily STAMP Journal to work through my feelings each day which is very helpful.
8. Improvements
Not worrying if each content piece takes longer than 1 day so I can stop 1 hour earlier and do my emails and reply to comments.
My future business needs me to start coaching, to create more products, to raise my prices and to outsource more of my work.
9. Time Savers
Delegate content creation document to my assistant.
Delegate more of the content formatting process.
Create shorter content – my content is still ending up being far too long.
10. Commitments
I am still committing to two content pieces per week.

I am committed to investing a certain amount of money each month in the stock market and regularly increasing this investment.

I am committing to spending 1 hour engaging with people every day.

I am re-committing to 1 hour of personal development in the morning and evening.
Next Steps
Now that you have seen how valuable it is to do a monthly reflection to keep yourself accountable and resolve any negative thinking you have around your business, you might be wondering how you can start doing your own monthly reflection sessions.
I have created a STAMP Reflection Workbook For Business Growth to help you work through these questions yourself.
This STAMP Reflection Workbook is available as part of the FREE STAMP Book Bonus Bundle for those who purchase my STAMP Goals Book.
The reason I added it to the book bonus bundle is because I explain how to do these reflection sessions in my STAMP Goals book, and I also have a shorter weekly reflection session as part of the STAMP Workbook which is also one of the free bonuses you get when you buy the book.
In my book I show you where you've been going wrong with goal setting, how to transform your business by setting the right type of goals, how to make sure you achieve your goals every time, how to make a plan for achieving your goals that will lead you to success, and how to make goal achievement a habit.
Click here to read more about STAMP Goals book
While you're waiting for your copy of STAMP Goals book to arrive, you can start taking practical action in your business today.
One of my biggest secrets to success, is to set up regular routines (that I call success rituals) for performing manifestation techniques that I use to manifest massive business success.
A lot of people ask me how to set up success rituals for business manifestation that aren't overwhelming or too time consuming.
I have created a Business Manifestation Toolkit where I share all of the tools you need for manifesting business success, that easily slot into your morning, evening, and monthly routines, and your working day. (because we can't manifest business success unless we are working on our businesses)
This easy-to-use toolkit includes all of the tools, techniques, and routines that I use to consistently manifest success in my business.
Click here to discover more about my Business Manifestation Toolkit
Make sure you don't miss my next podcast episode by subscribing to my podcast, Manifest Business Success, so you don't miss that.
I can also send you an email when my next piece of content has arrived, and I give away so many more free gifts to my email subscribers.
You can subscribe by opting in to any of my FREE gifts such as my FREE Manifestation Milestones Board Pack.
This pack is the ultimate motivator to help you manifest more business success.
From this one pack, you can create both a vision board, and an achievement board to help you feel good about what you've already achieved, and manifest even more.
This Manifestation Milestones Board Printables Pack will help you recognize, and celebrate all of the amazing milestones and goals you are achieving in your business which is so exciting. I also have a full video showing you exactly what it looks like and how to make it.
Click here to download my FREE Manifestation Milestones Board Pack.
Now it's your turn to go and put your STAMP on the world.
Conclusion
Business Manifestation is a massive passion of mine, and I have many more posts and videos to help you reach your goals so stick around and see what else I can help you with by checking out the links below.
Related Resources You Will Love
TAKE YOUR MANIFESTATION TO THE NEXT LEVEL
Products
✔️
MANIFEST YOUR PERFECT DAY COURSE
: Manifest the life of your dreams and live your perfect day every single day.
Click here for access.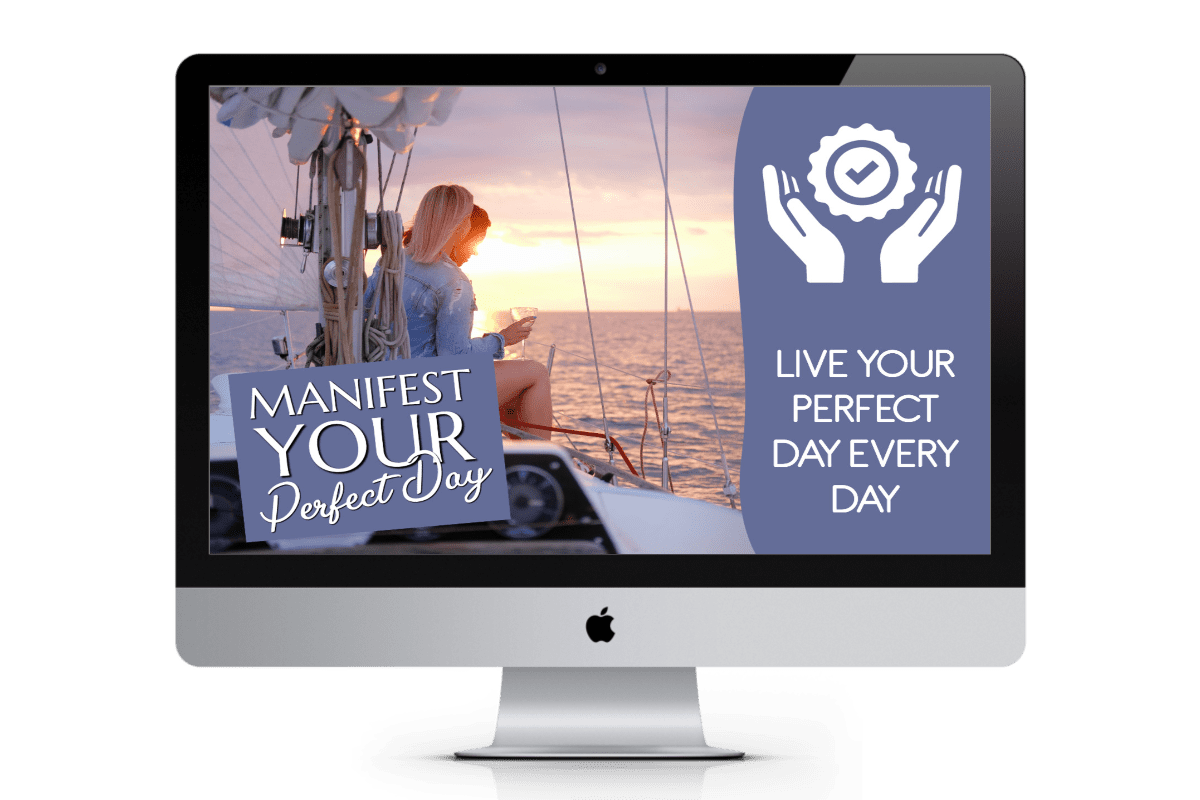 ✔️
BUSINESS MANIFESTATION CLUB
: Manifest a MASSIVE, engaged, and positive FOLLOWING, and MANIFEST the MONEY you desire using never-seen-before manifestation techniques that will transform your results in both your work and your life as a whole.
Get a FREE 7 day trial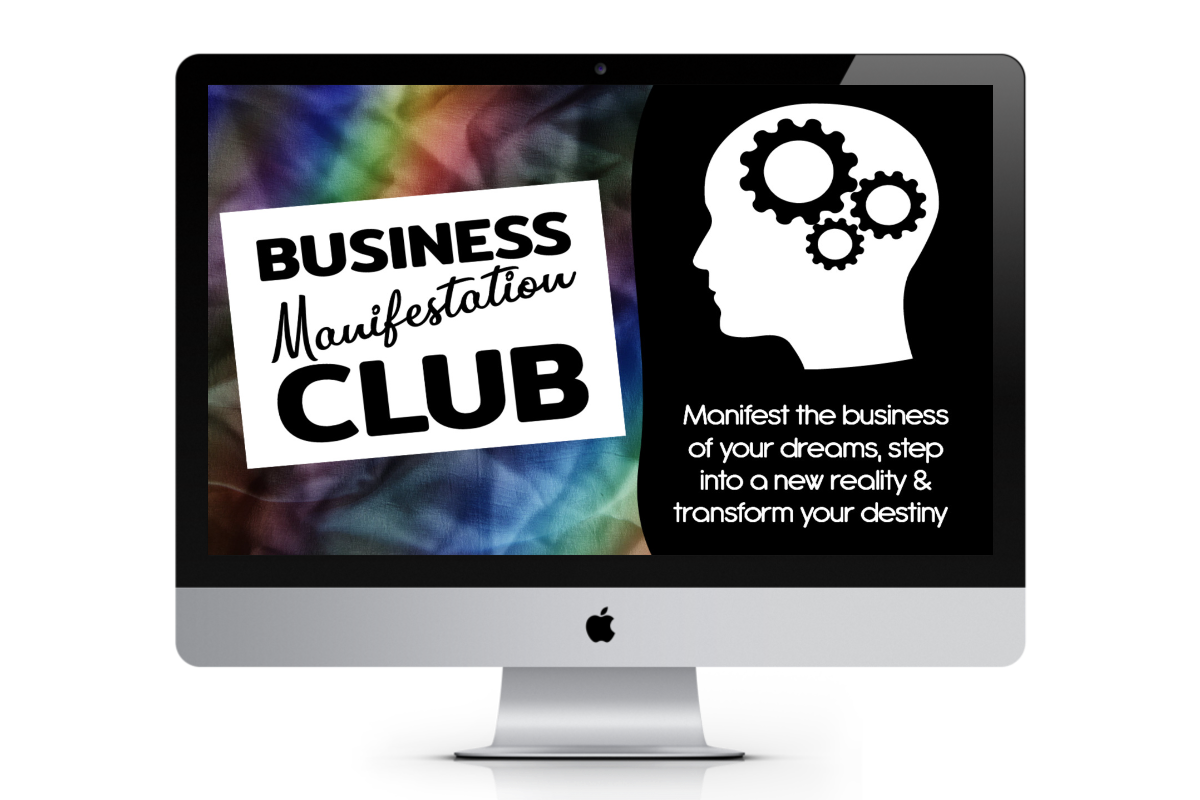 ✔️
DREAM BUSINESS MASTERY
: Get access to ALL of my current and future products. This is my entire system to take you from your current reality to business mastery.
Learn more by clicking here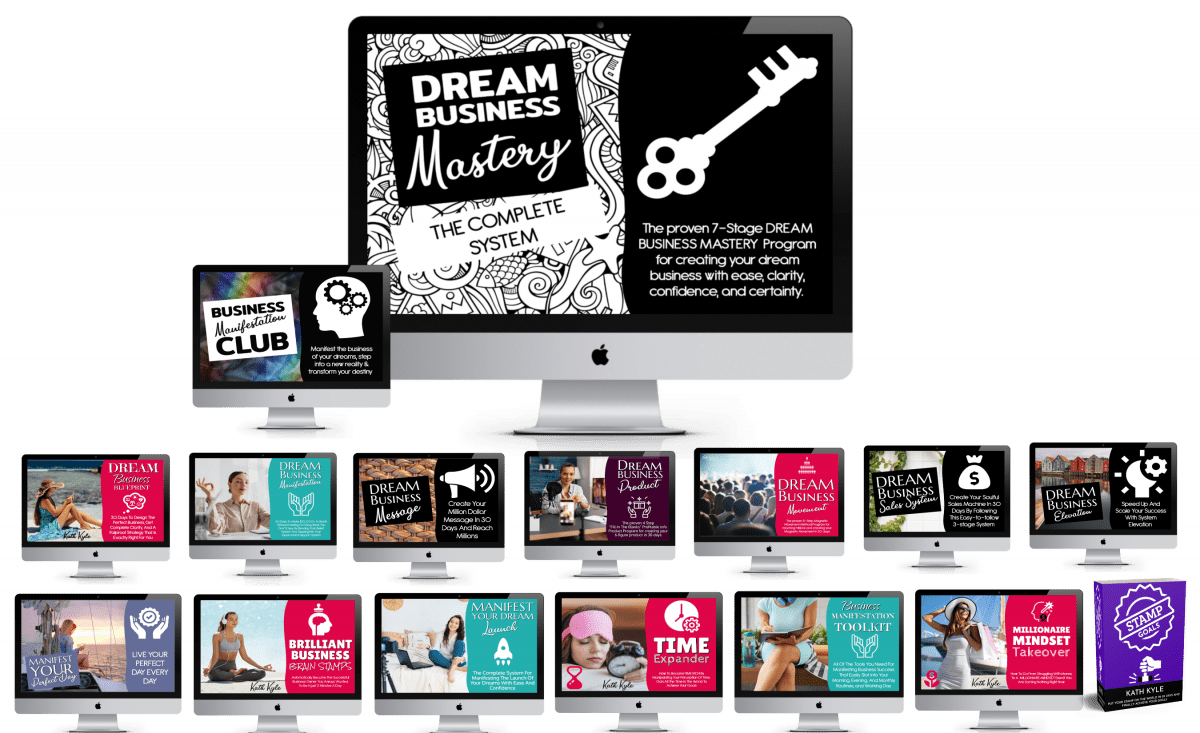 ✔️
STAMP GOALS BOOK
: Put Your STAMP On The World In 30 Days And Finally Achieve Your Goals.
Grab your copy by clicking here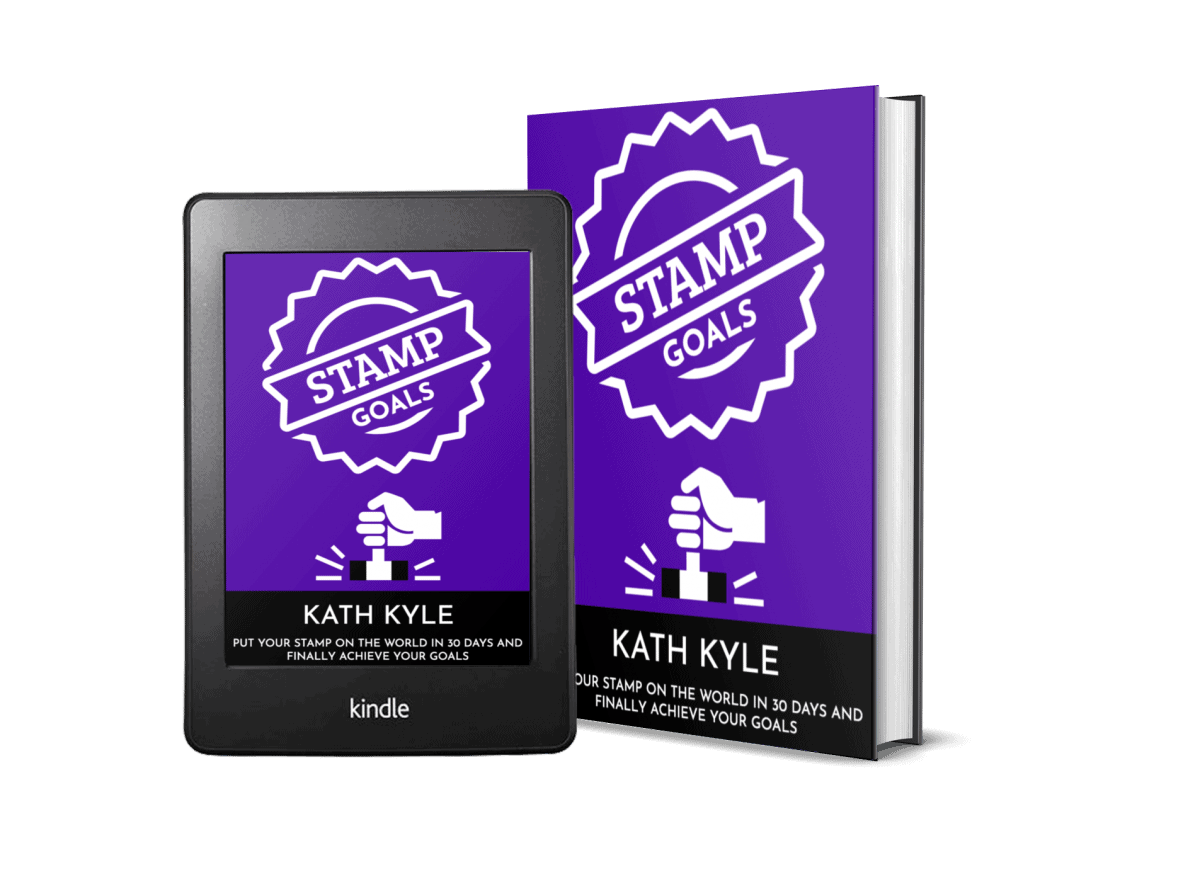 ✔️
ALL PRODUCTS
:
See all of my products and courses by clicking here.
Free Gifts
✔️
MANIFESTING WITH REVERSE MEMORIES GUIDE
: Creating Reverse Memories Is The Best Way To Guarantee Your Desires Will Manifest In Reality.
Click here for FREE access.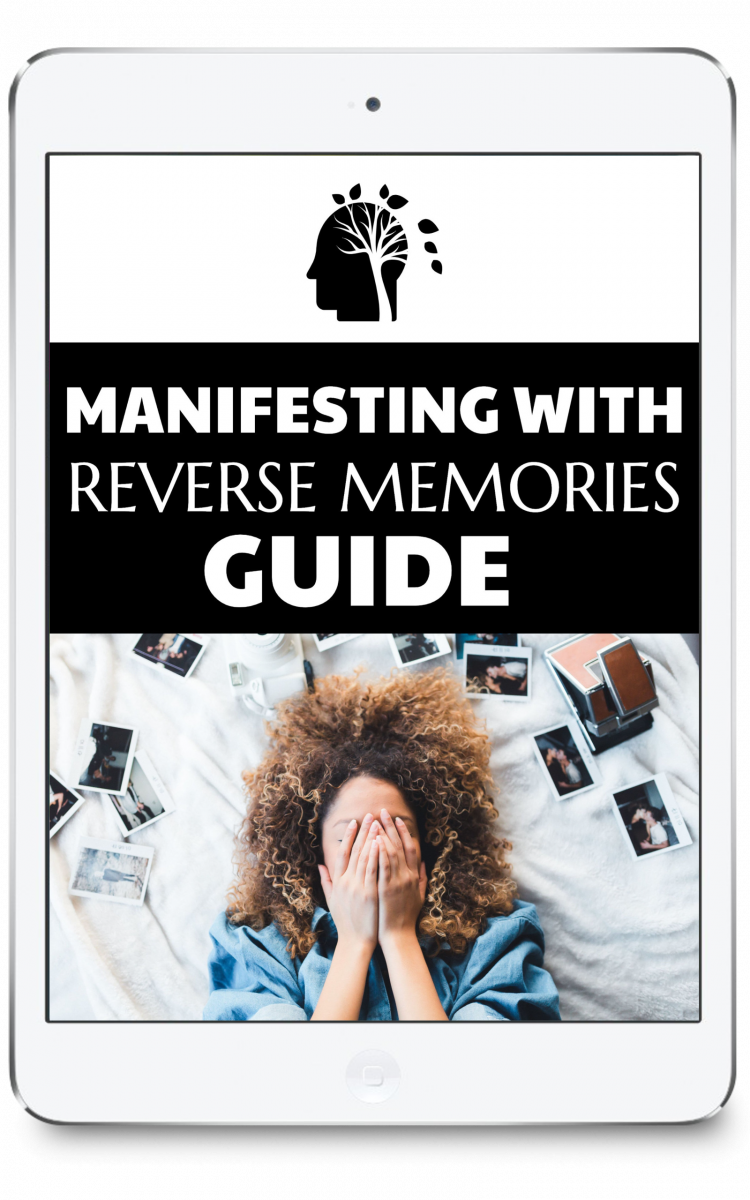 ✔️
10 MINUTE MANIFESTATION MEDITATION
: This powerful 10 minute manifestation meditation will reprogram your subconscious mind and is guaranteed to bring your manifestation into your physical reality.
Click here for FREE access.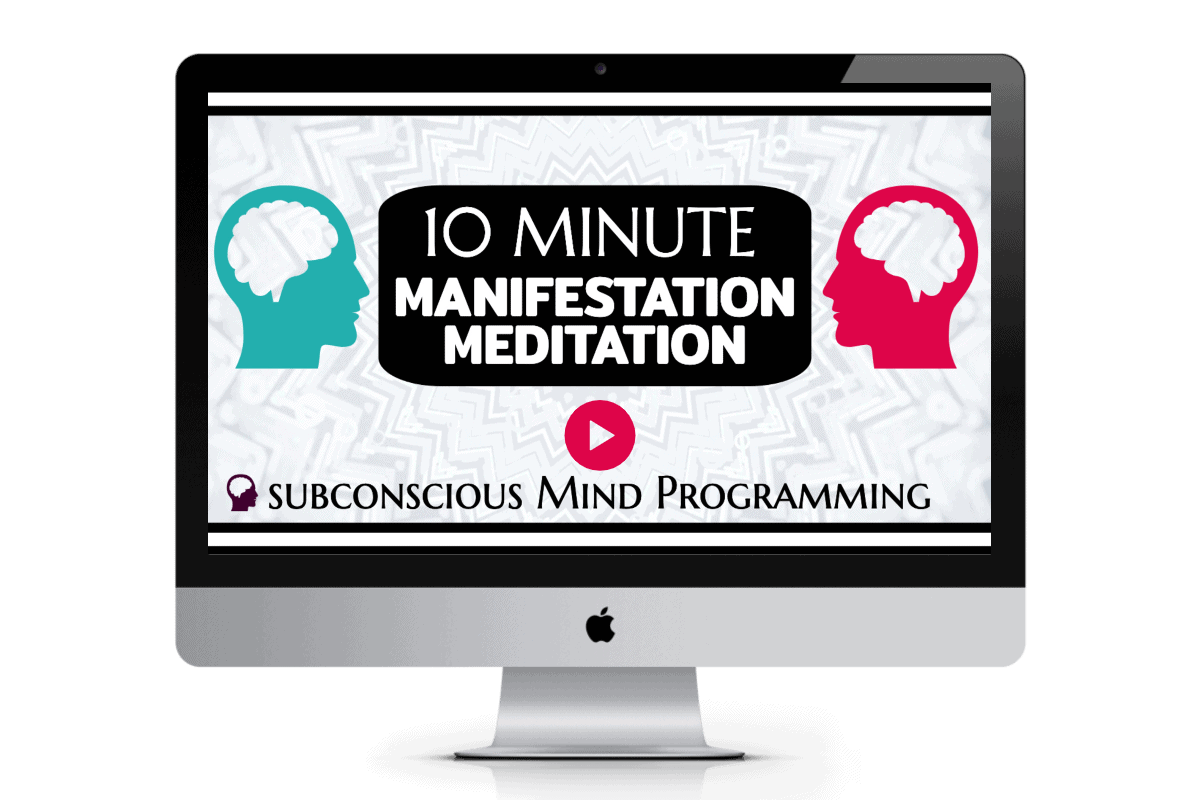 ✔️
MANIFESTATION MILESTONES BOARD PACK
: MANIFEST FAME, FORTUNE, and FOLLOWERS by creating a vision board and achievement board to manifest business milestones.
Click here for FREE access.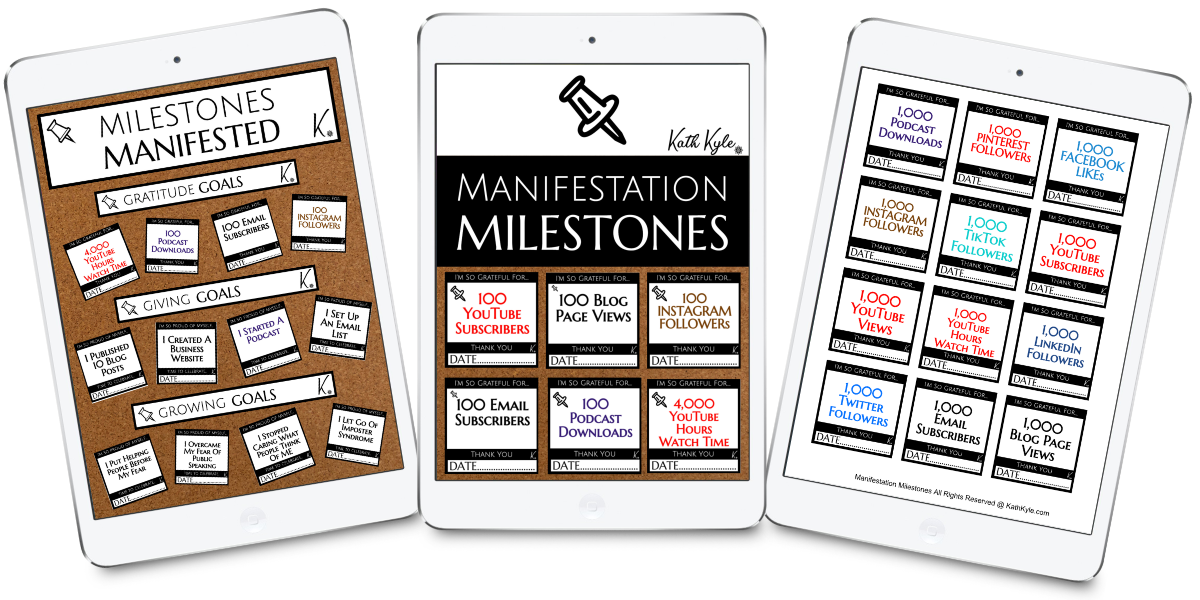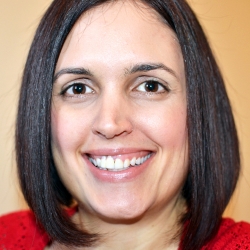 Latest posts by Kath Kyle
(see all)
Please follow and like my content: