End your confusion when it comes to goal setting vocabulary. We compare all of the goal-setting words so you can choose the right definition for yourself.
If you're new to this whole goal-setting practice, perhaps you're finding yourself getting confused over so many different goal-setting words that are being used interchangeably these days.
Not that there's a huge deal of terminology that you'll need to master, but for better understanding, it is important that you get the meaning of each word so you can properly adjust your mindset and actions according to your intentions.
I myself was guilty of throwing around goal-setting words like they're all the same, but it came to a point that I needed to get clear on exactly what I was meaning.
I began studying the key differences between words related to goal-setting, and this helps me to bring you a much clearer message when it comes to setting goals.
To help you apply the wisdom behind these words, I have collected a list of goal-setting terms with their unique descriptions and I have compared some of the most confusing terms with each other.
30 Goal Setting Words Explained: Vocabulary Definition List
Goals
The definition of goals refers to those visualized end results that are actionable, measurable, and observable within a specific timeframe. Goals require an action plan to be achieved, to which efforts are being directed.
Goal Setting
Goal setting is defined as the process by which you identify the things you intend to accomplish and write them down for documentation and accountability purposes, along with their respective timeframes.
Goal Mapping
The definition of goal mapping is the process by which you use a "mind map" to clearly lay out all your goals in a manner of graphic visualization. Typically, a goal map is consists of keywords, concepts, or prompts that you interconnect to resemble a flowchart or an illustration of how things are related to your goal achievement.
Goal Orientation Theory
The meaning of Goal Orientation Theory is described as the set of beliefs that propose motivation as the key influence in the achievement of goals. In this theory, it examines the reasons as to why individuals engage in efforts towards goal accomplishment.
Goal Vs Objective
The difference between goals and objectives is that a goal is often a long-term desired result that you want to achieve, whereas an objective involves specific actions necessary for the fulfillment of particular goals. While one may have a goal, he needs an objective to clearly execute the plan to achieve it.
Goal Vs Aim
The difference between a goal and an aim is that goals are definite and specific, while aims are the things you simply set your sights on. An aim lacks the focus and concrete actionable plan required to achieve one's desired result, whereas a goal indicates specificity and can be measured in terms of time and effort necessary for its accomplishment.
Goal Vs Target
The difference between a goal and a target is that a goal may not necessarily have the numerical value to be attained, while a target typically requires to be quantified and measured to align the amount of time and efforts that are needed for its accomplishment. Whereas a goal usually describes what you want to achieve, a target creates a sense of urgency in taking necessary actions.
Goal Vs Outcome
The difference between a goal and an outcome is the timeline by which they occur. A goal leads to an outcome, which is actually the measurement and assessment of the final results from a particular activity against the intended effect or turnout. An "outcome" is synonymous with a "result", since they both describe the effect of working on a goal.
SMART Goal
The definition of a smart goal is derived from the acronym S-M-A-R-T. S stands for Specific, M is for Measurable, A is for Attainable, R is for Relevance, and T is for Time-Bound. A goal is considered "smart" if it has a clear, measurable action plan that can be achieved within a prescribed timeframe or deadline and that it is relevant to your career objectives.
STAMP Goal
The definition of a smart goal is derived from the acronym S-T-A-M-P stands for Specific, T is for Transformational, A is for Actionable, M is for Manageable, and P is for Purpose-Led. STAMP Goals are specifically for entrepreneurs to help them fulfill their purpose, and transform their own lives and the lives of their customers.
SMART Goals Vs STAMP Goals
SMART goals are perfect for employees of larger organizations.  It helps them stick to their job descriptions and achieve goals they feel are realistic for their job descriptions.  Setting SMART goals within an organization is a great way to manage employees, motivate your workforce, and set a standard for performance management.  However, SMART goals are not ideal for entrepreneurs because business owners have to be the leaders of their companies.  Good leaders are focused on transformation and purpose and managing the process of improvement by setting specific actions to help move forward the organization.  STAMP Goals are designed for change-makers, not followers.
Vision Vs Goal
The difference between a vision and a goal is that vision represents a clear image of the future that your mind conjures, whereas a goal specifically addresses this by adding the concept of doability and urgency. A vision can influence the goals that you may have, and goals involve the action necessary to realize such a vision.
Aspiration Vs Goal
The difference between an aspiration and a goal is that aspiration is founded by hope whilst a goal makes it a tangible, actionable, and achievable one. Aspiration is an earnest desire to achieve things and therefore only remains in the mind, whereas a goal is often driven by such an aspiration.
Ambition Vs Goal
The difference between ambition and a goal is that ambition refers to something personally desired by someone to attain in the future, while a goal serves as the vehicle to achieve it. Ambition is often a life-long personal commitment, while a goal is determined by a specific timeframe and can be worked out independently from your ambition.
Aim Vs Goal Vs Objective
The difference between an aim, a goal, and an objective is the context by which they function in the process of attaining something in life. An aim differs from a goal in the sense that it only requires a person's determination to establish the course towards success. On the other hand, an objective only concerns the action plan, while a goal ensures the execution of such necessary actions.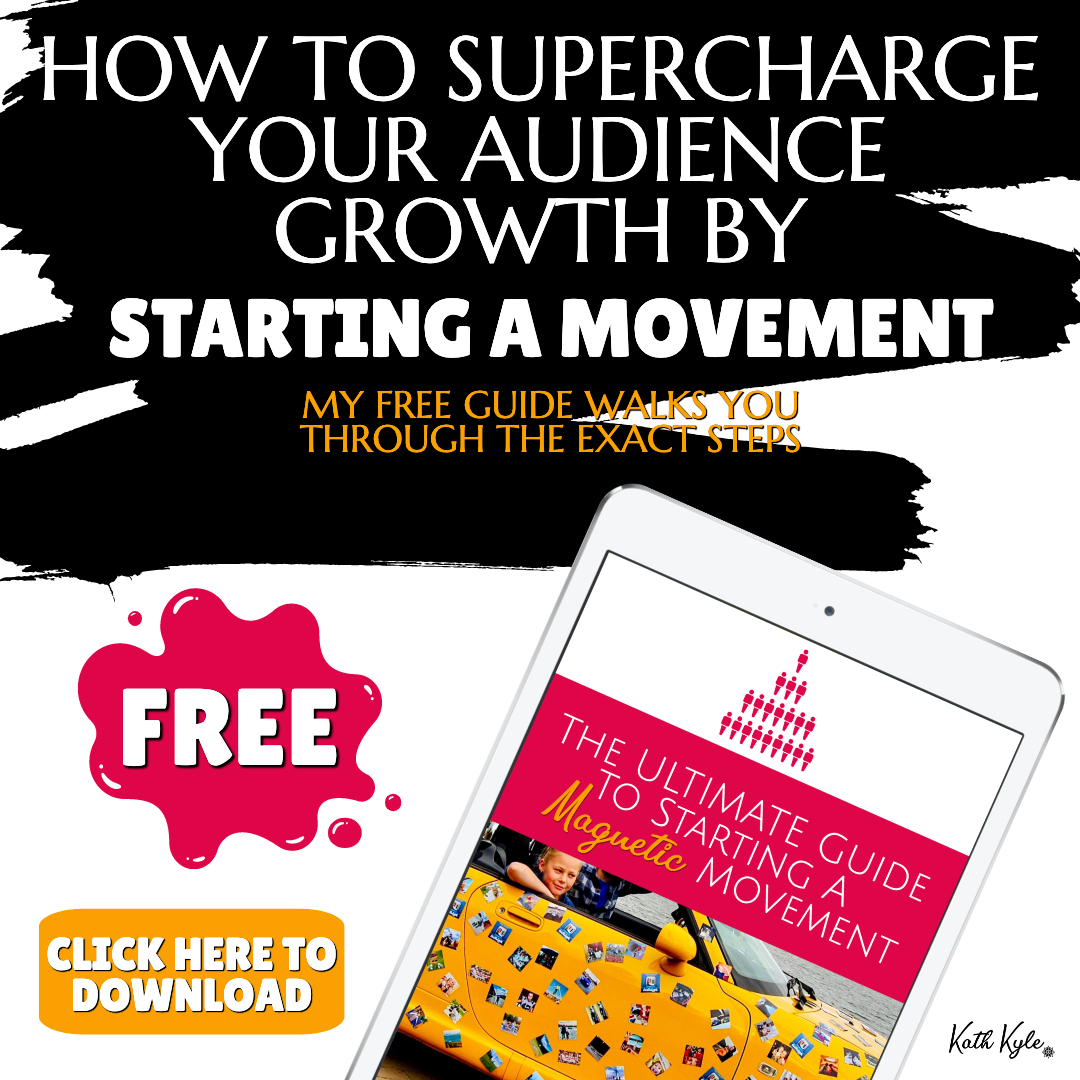 Benchmark Vs Goal
The difference between a benchmark and a goal is that benchmark refers to the standard by which you compare your progress with, whilst a goal could be anything that you want to accomplish regardless of whether it is in the same level of difficulty or achievement as the others'.
Habit Vs Goal
The difference between a habit and a goal is that habit refers to the routine behavior you demonstrate that tends to happen subconsciously, while a goal is the desired outcome on which certain habits are aligned with. A habit may be acquired or learned, and setting a goal can influence you to practice certain habits.
Strategy Vs Goal
The difference between a strategy and a goal is that strategy refers to the approach you are planning to adopt for the fulfillment of your goals. A strategy is often considered as the master plan on which you intend to pursue your goals. On the other hand, a goal usually won't work out without a concrete strategy that describes how you can achieve it.
Tactic Vs Goal
The difference between a tactic and a goal is that a tactic refers to a tool you plan to use towards accomplishing your goal. While strategy answers the "How?" of the goal-setting process, tactic answers the "Which?" or the resources and things you need to apply to help you achieve your goals.
Mission Vs Goal
The difference between a mission and a goal is that mission refers to the general statement that sets the direction of your goal. It generally answers the question of "Why?", or the purpose of the company's projects and undertakings. A mission statement can be used as a guide in setting personal or business goals.
Milestone Vs Goal
The difference between a milestone and a goal is that milestone refers to the level of progress one has made in the accomplishment of his goals. It consists of an achievement or unlocked skills that one considers as remarkable progress towards goal attainment.
Metric Vs Goal
The difference between metric and goal is that metric serves as a guideline that measures the success of one's tactics that he uses for achieving his goals. It is basically concerned with the quantity of the efforts and achievements one has made in line with his specific goals such as behavior changes and client conversion rates.
Means Oriented Vs Goal-oriented
The difference between means oriented and goal-oriented is that means-oriented refers to those people who put emphasis on how work gets done rather than being goal-oriented or those who have a clear sense of purpose about their desired outcomes. Means oriented people tend to avoid risks, whereas goal-oriented people embrace them and are focused on what needs to be done.
Purpose Vs Goal
The difference between purpose and goal is that purpose refers to the underlying reasons why someone attempts to achieve a goal. A clear purpose is necessary to identify the specific aspects of a goal, as it asks the question of why you need to achieve it in the first place.
Plan Vs Goal
The difference between a plan and a goal is that a plan refers to the comprehensive series of actions that need to be performed, while a goal is a catalyst or the driving force behind the creation of the said plan. Even if you set a goal, you still need to make a plan that will guide your actions towards accomplishment.
Results Vs Goal
The difference between results and a goal is that results are any outcomes that occurred because of taking specific actions, whilst a goal is the projected or envisioned outcome based on the actions prescribed in the goal planning stage.
Requirement Vs Goal
The difference between a requirement and a goal is that a requirement refers to the component of an activity that specifies what needs to be done to achieve the desired outcome, while a goal is the overall end result that stems from the fulfillment of the requirements of specific activities.
Scope Vs Goal
The difference between scope and goal is that scope refers to the body of work that specifies the breadth and coverage of particular activities in relation to the achievement of a certain goal. It is the scope that sets the total outputs and benefits, whilst a goal concerns the predetermined results in which efforts are directed.
Threshold Vs Goal
The difference between a threshold and a goal is that a threshold refers to the minimum acceptable level of achievement, whilst a goal is only considered achieved if the projected outcome was successfully met.
Sprint Goal
The definition of a sprint goal refers to the concise version of the purpose of a sprint. Often, the sprint goal describes the business problem that is being addressed.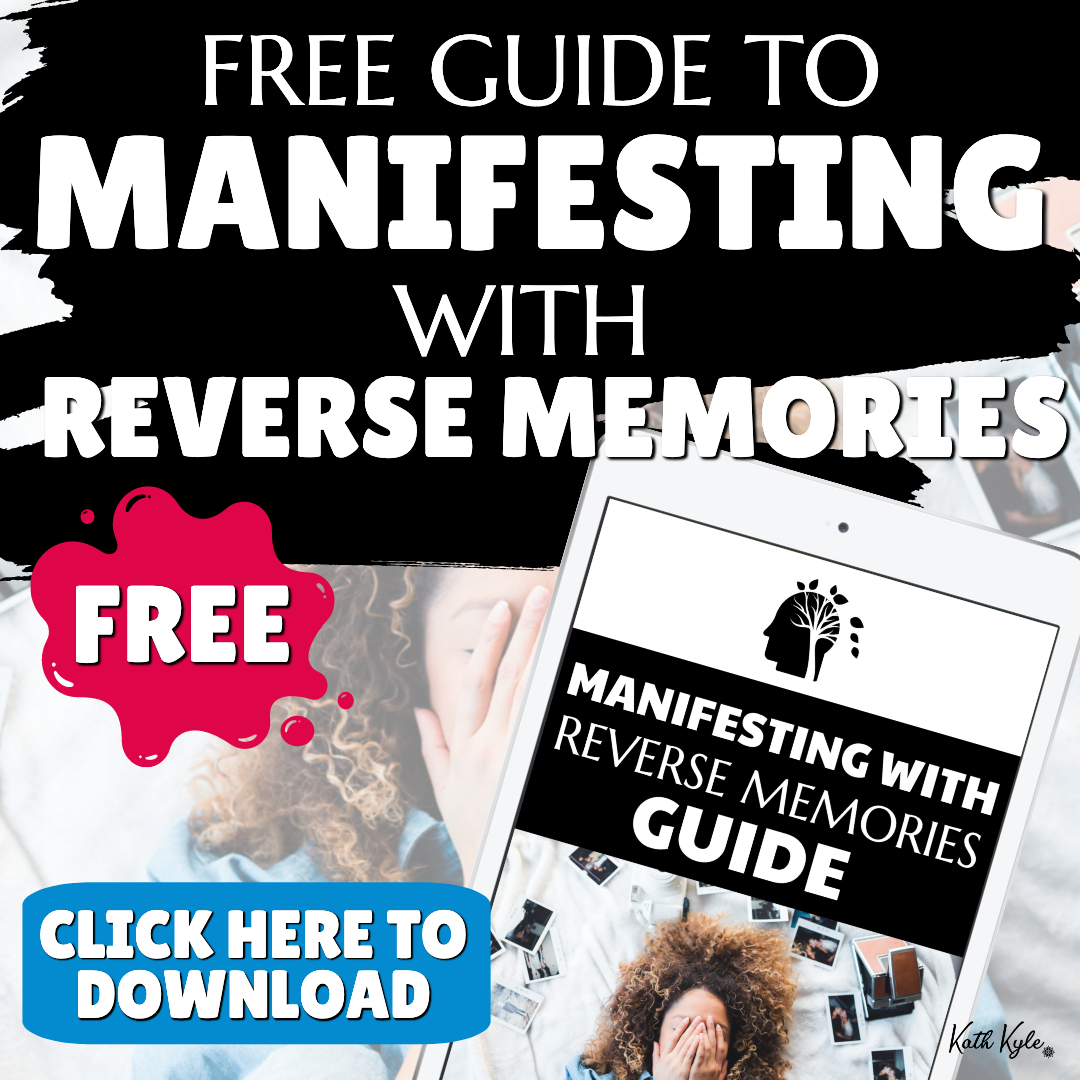 Scrum Sprint Goal Setting
The meaning of Scrum Sprint goal setting refers to the process by which "sprints" or time-boxed events are given specific goals that the team tries to accomplish. During the goal-setting, functionality is determined and adjusted to make the goal achievable.
Goal Achievement Matrix
The definition of goal achievement matrix refers to the tool facilitating the process of project prioritization. It is a method meant to evaluate plans wherein they are marked against the objectives and the plans are assessed based on the costs and benefits of each prescribed action.
Next Steps
Now that you've got a list of everything you need to get your mind in the right place for success with your goals, you might be looking for the right tools to set your goals and actually achieve them? I have a free gift for you that you're going to love.  For a limited time, I am giving away the planner that I use to set goals for my six-figure blog.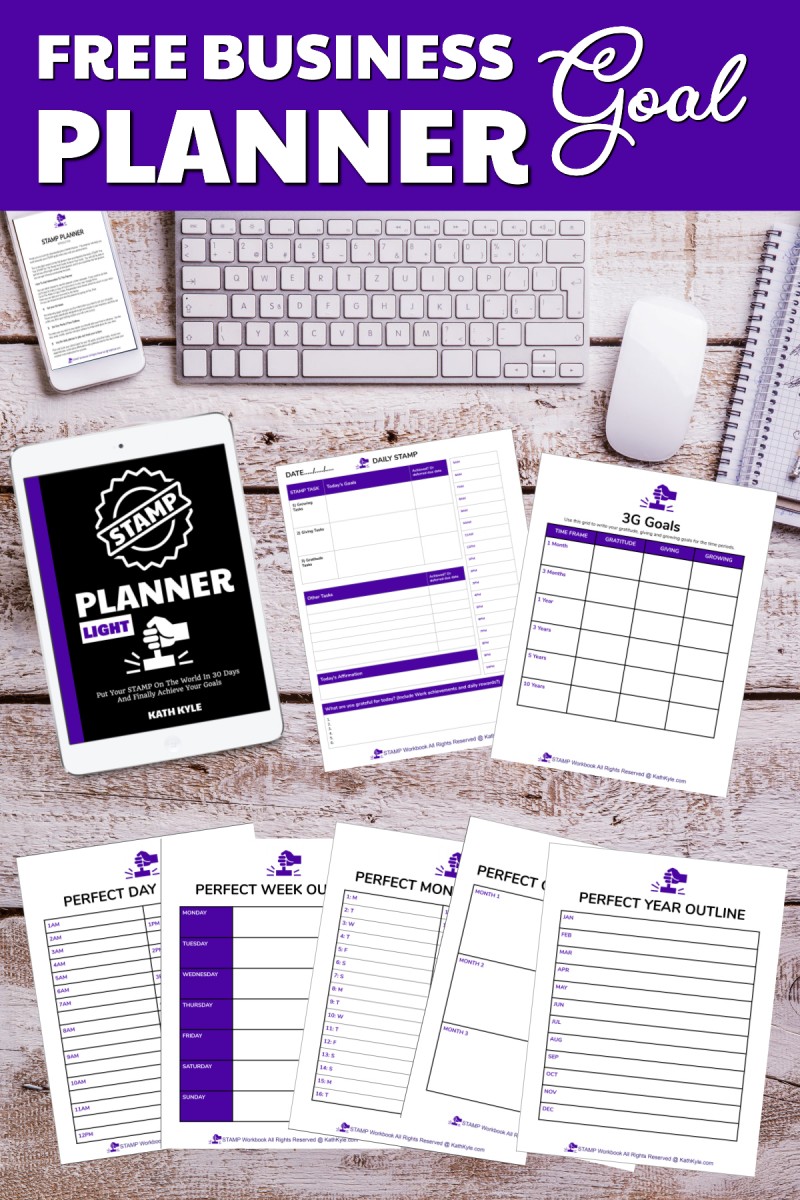 Click here to get your free business goal planner.
Conclusion
Now that we have defined each of the common goal setting words, I hope that you'll no longer be unsure of which terms to use to properly describe the aspects that concern your goal achievement.
You can check back on this mini glossary if you still find yourself confused with the almost synonymous words whenever you're in the middle of writing your journal or actually setting and planning your goals.
Goal setting is a massive passion of mine, and I have many more posts and videos to help you reach your goals so stick around and see what else I can help you with by checking out the links below.
Sources
https://www.researchgate.net/publication/232501090_A_Theory_of_Goal_Setting_Task_Performance
https://trid.trb.org/view/136186
https://www.researchgate.net/publication/318862358_IScrum_An_Improved_Scrum_Process_Model
Related Resources You Will Love
TAKE YOUR MANIFESTATION TO THE NEXT LEVEL
Products
✔️
MANIFEST YOUR PERFECT DAY COURSE
: Manifest the life of your dreams and live your perfect day every single day.
Click here for access.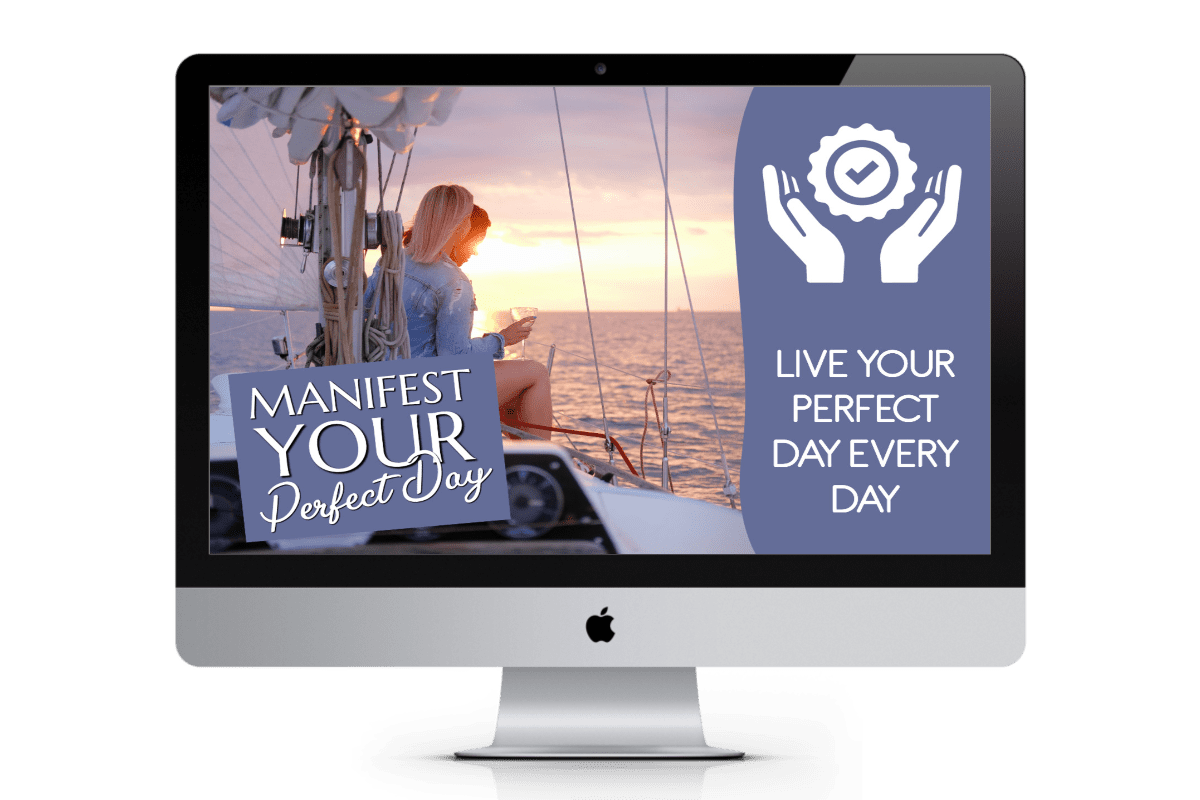 ✔️
BUSINESS MANIFESTATION CLUB
: Manifest a MASSIVE, engaged, and positive FOLLOWING, and MANIFEST the MONEY you desire using never-seen-before manifestation techniques that will transform your results in both your work and your life as a whole.
Get a FREE 7 day trial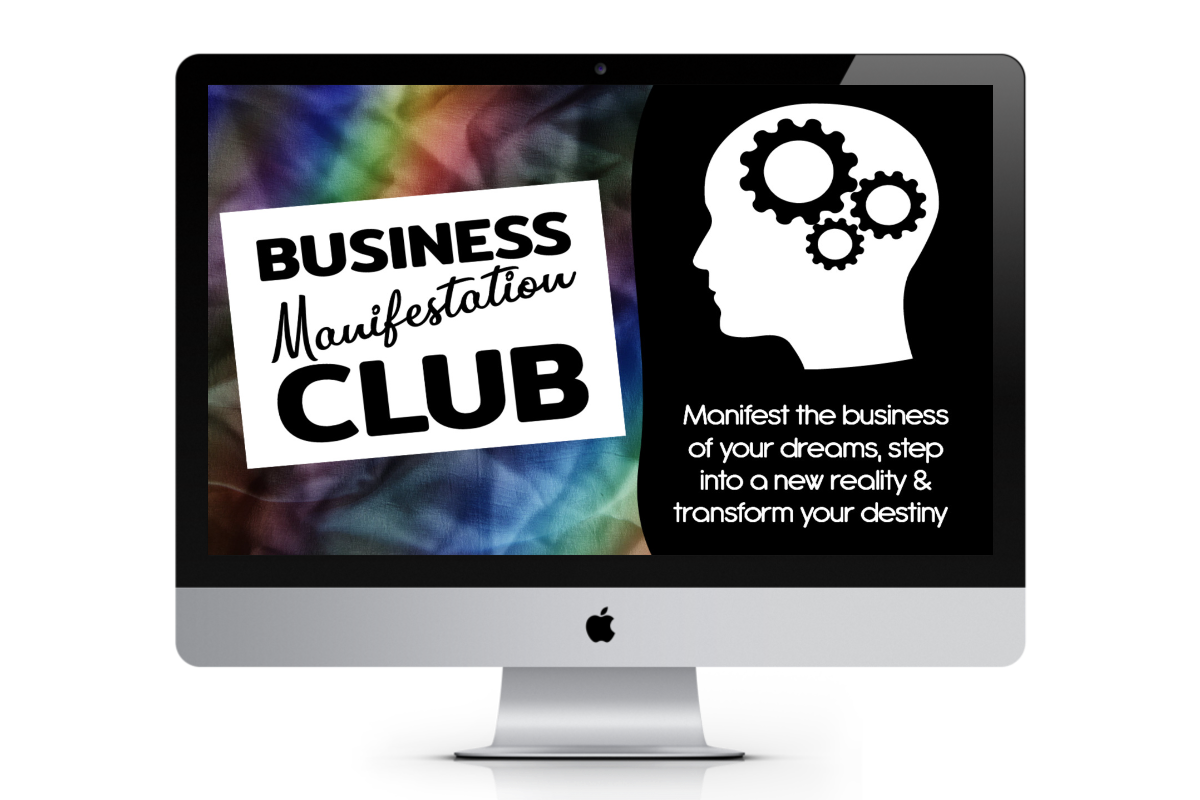 ✔️
DREAM BUSINESS MASTERY
: Get access to ALL of my current and future products. This is my entire system to take you from your current reality to business mastery.
Learn more by clicking here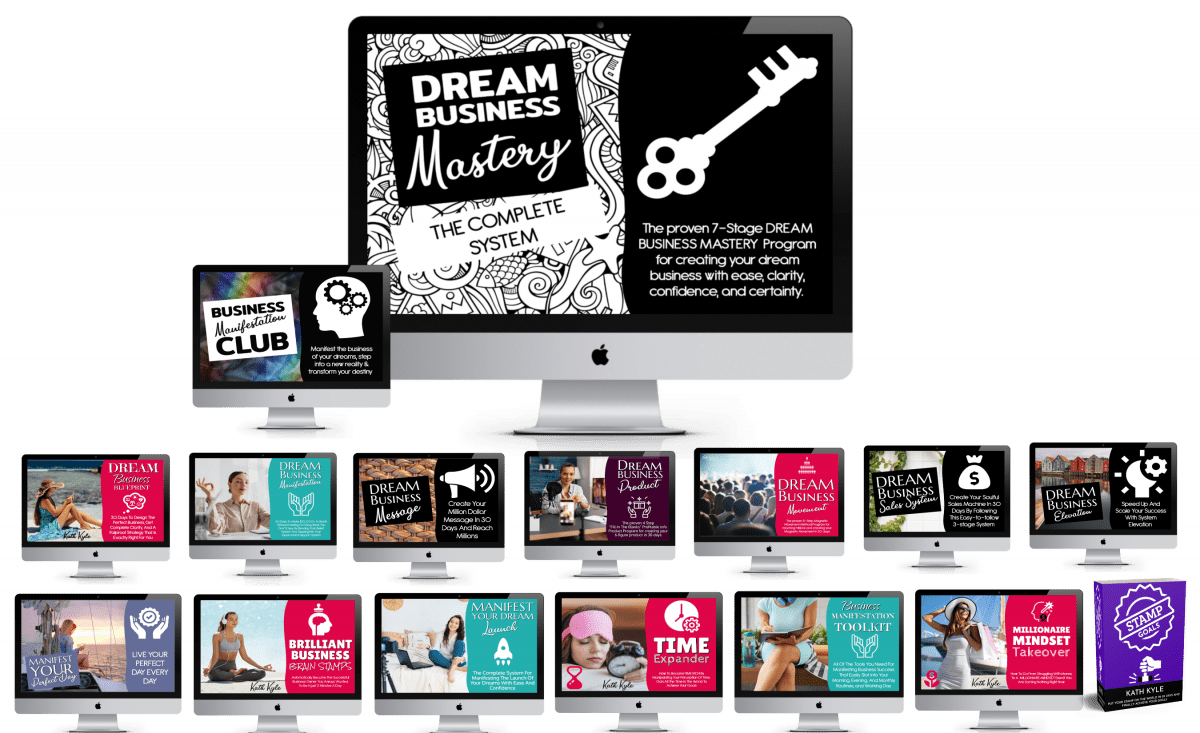 ✔️
STAMP GOALS BOOK
: Put Your STAMP On The World In 30 Days And Finally Achieve Your Goals.
Grab your copy by clicking here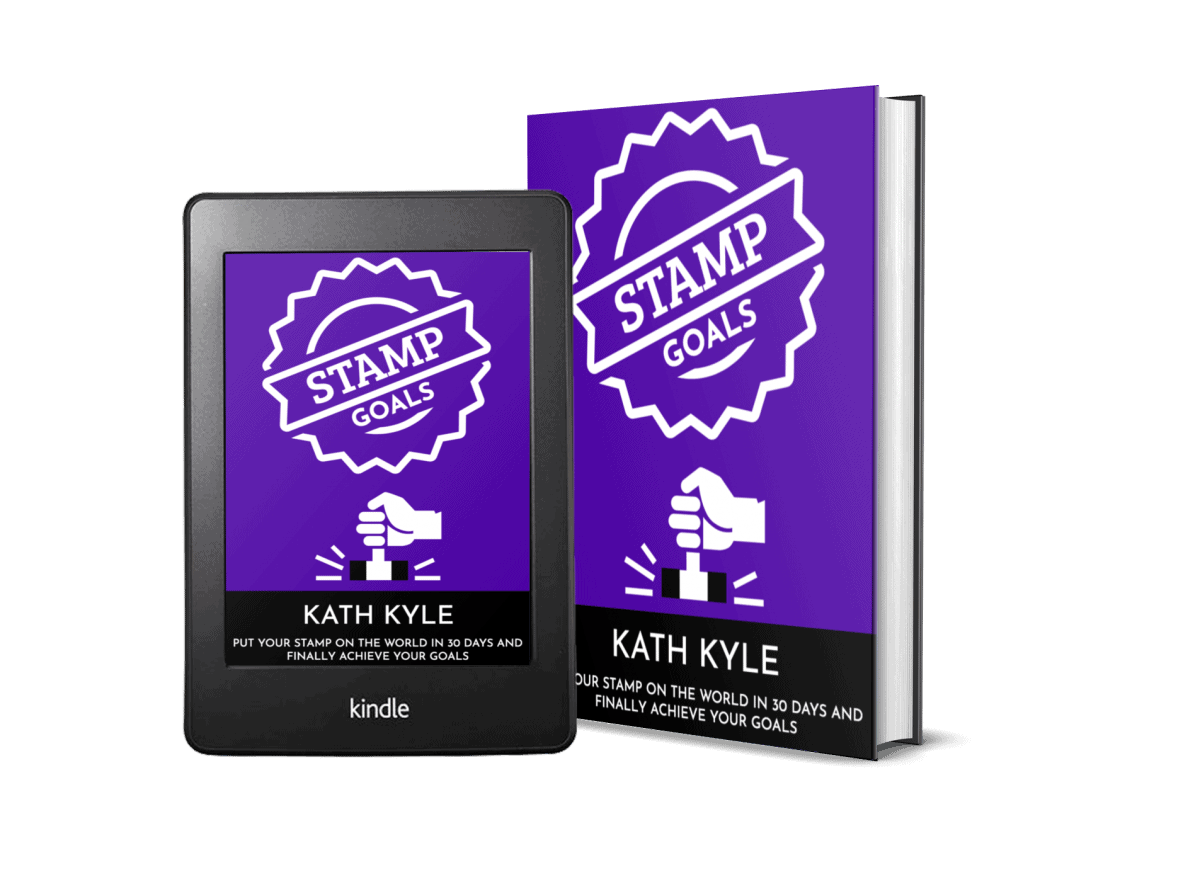 ✔️
ALL PRODUCTS
:
See all of my products and courses by clicking here.
Free Gifts
✔️
MANIFESTING WITH REVERSE MEMORIES GUIDE
: Creating Reverse Memories Is The Best Way To Guarantee Your Desires Will Manifest In Reality.
Click here for FREE access.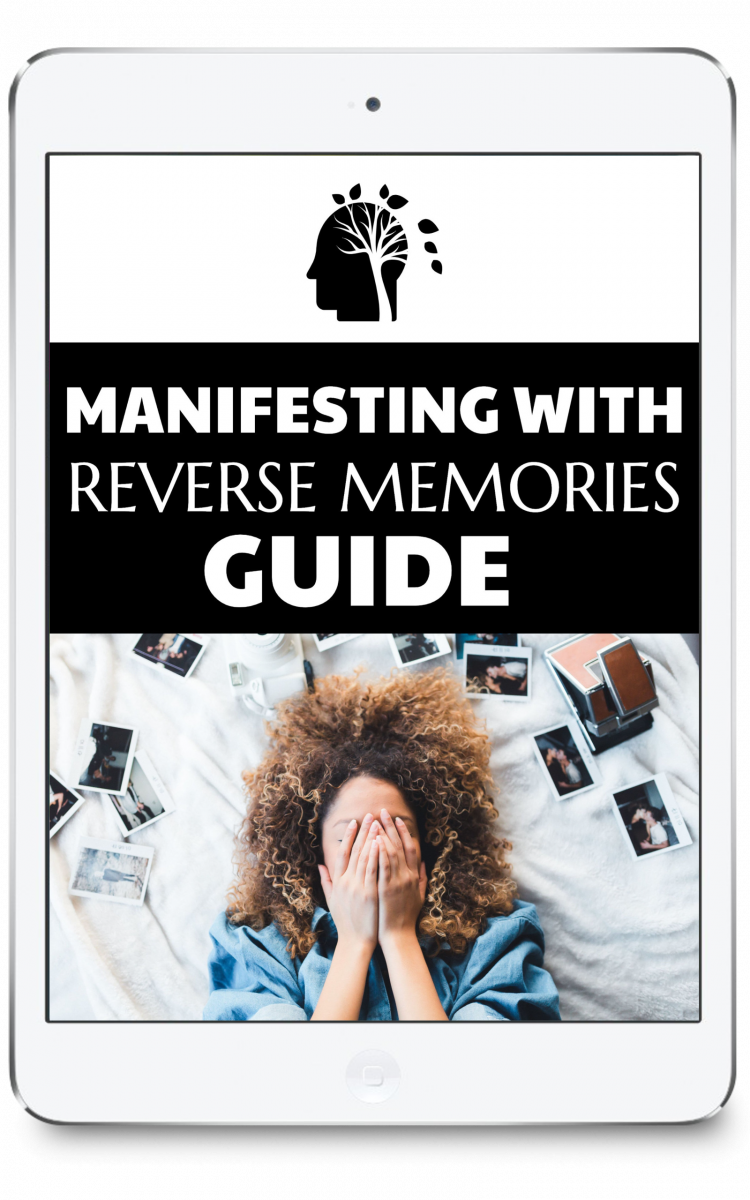 ✔️
10 MINUTE MANIFESTATION MEDITATION
: This powerful 10 minute manifestation meditation will reprogram your subconscious mind and is guaranteed to bring your manifestation into your physical reality.
Click here for FREE access.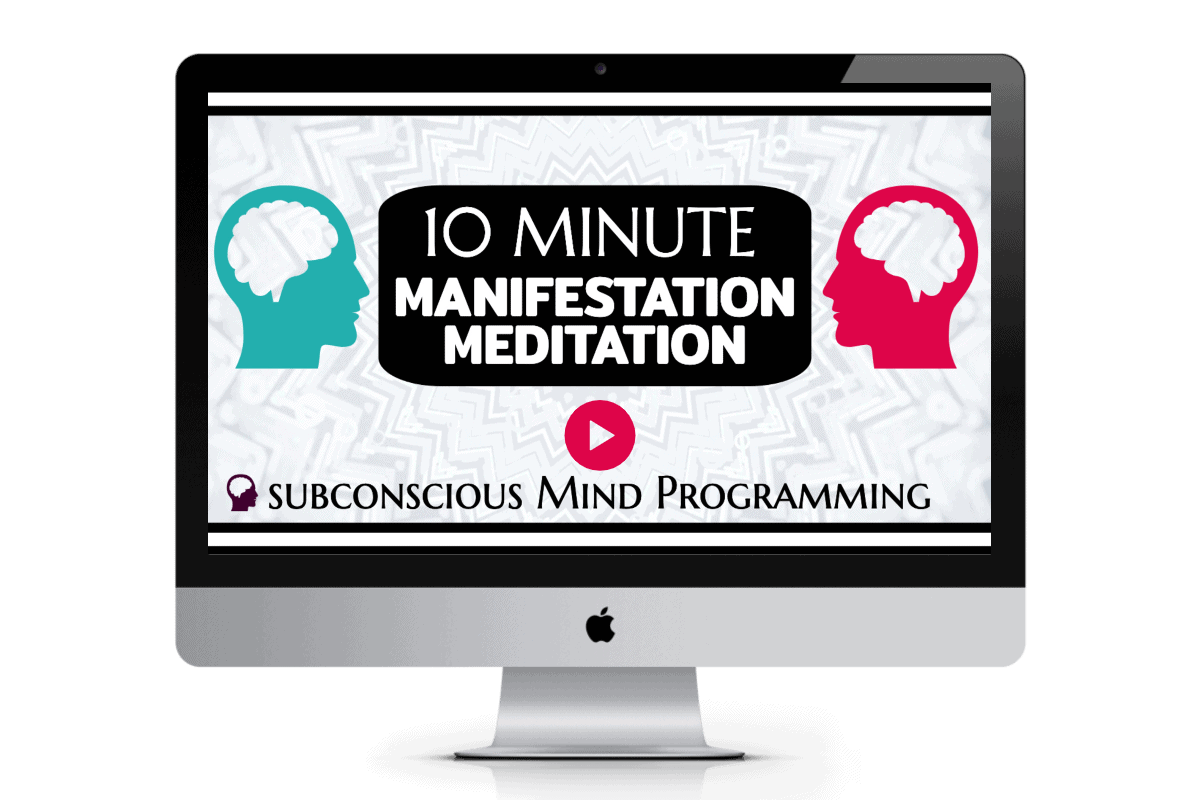 ✔️
MANIFESTATION MILESTONES BOARD PACK
: MANIFEST FAME, FORTUNE, and FOLLOWERS by creating a vision board and achievement board to manifest business milestones.
Click here for FREE access.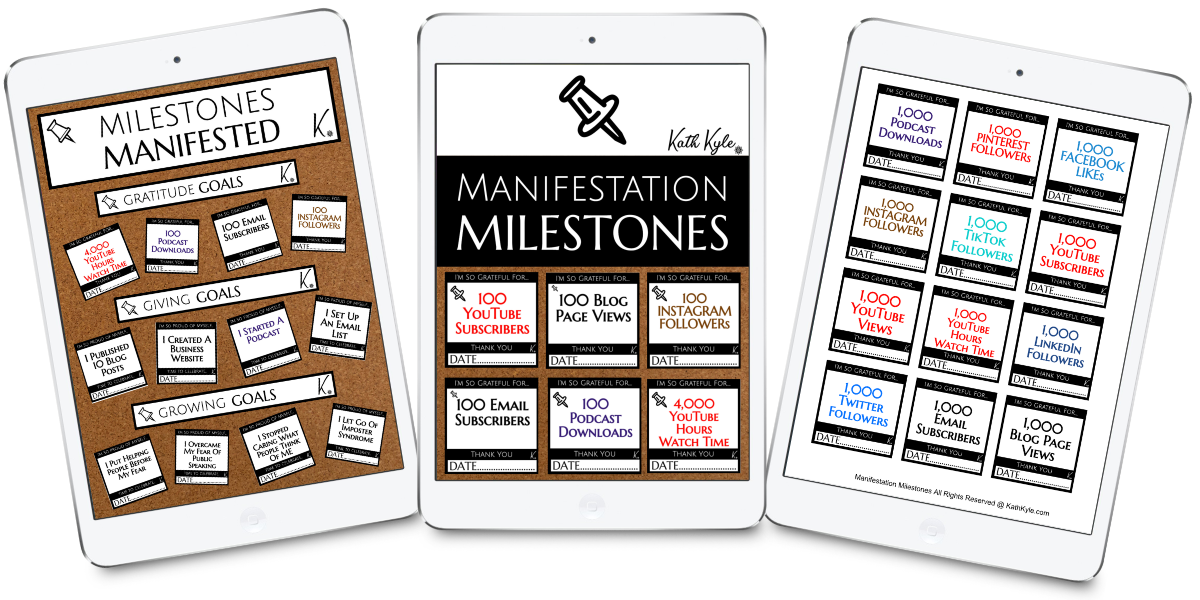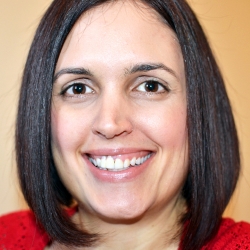 Latest posts by Kath Kyle
(see all)
Please follow and like my content: