What if you could live your perfect day over and over again? When you plan and visualize your perfect day it's much more likely to happen. Find out how.
.
Designing my perfect day is one of my favorite activities ever for recognizing what I actually want and making it a reality.
.
This activity is quite similar to creating a vision board, but it is way more specific and makes it much more personal than a vision board.
.
I think the problem with vision boards is that you find someone else's images and stick them on a board, and it doesn't really encourage you to step into that reality. You also need to spend quite a long time using the images as inspiration to visualize what you want, and I haven't seen anyone teach vision boards in that way.
.
So I like to get very clear on what it is you want by writing it down.
.
Once you've done this activity, you can also create a vision board from this activity, but it's not essential.
.
Designing my perfect day has been life-changing for me. It has brought me complete clarity on how I want to be spending my time, and what is important to me.
It has turned me into a balanced person who makes time for everything important to me. I now have fun every single day, never procrastinate, don't feel guilty and chip away at my goals on a daily basis.
.
So why do we need to plan our entire day to achieve our business goals? Why not just plan our working day?
.
Believe it or not, whether you achieve your business goals is directly linked to how you feel about your entire life.
.
It is important to be happy in your entire life, not just in your business.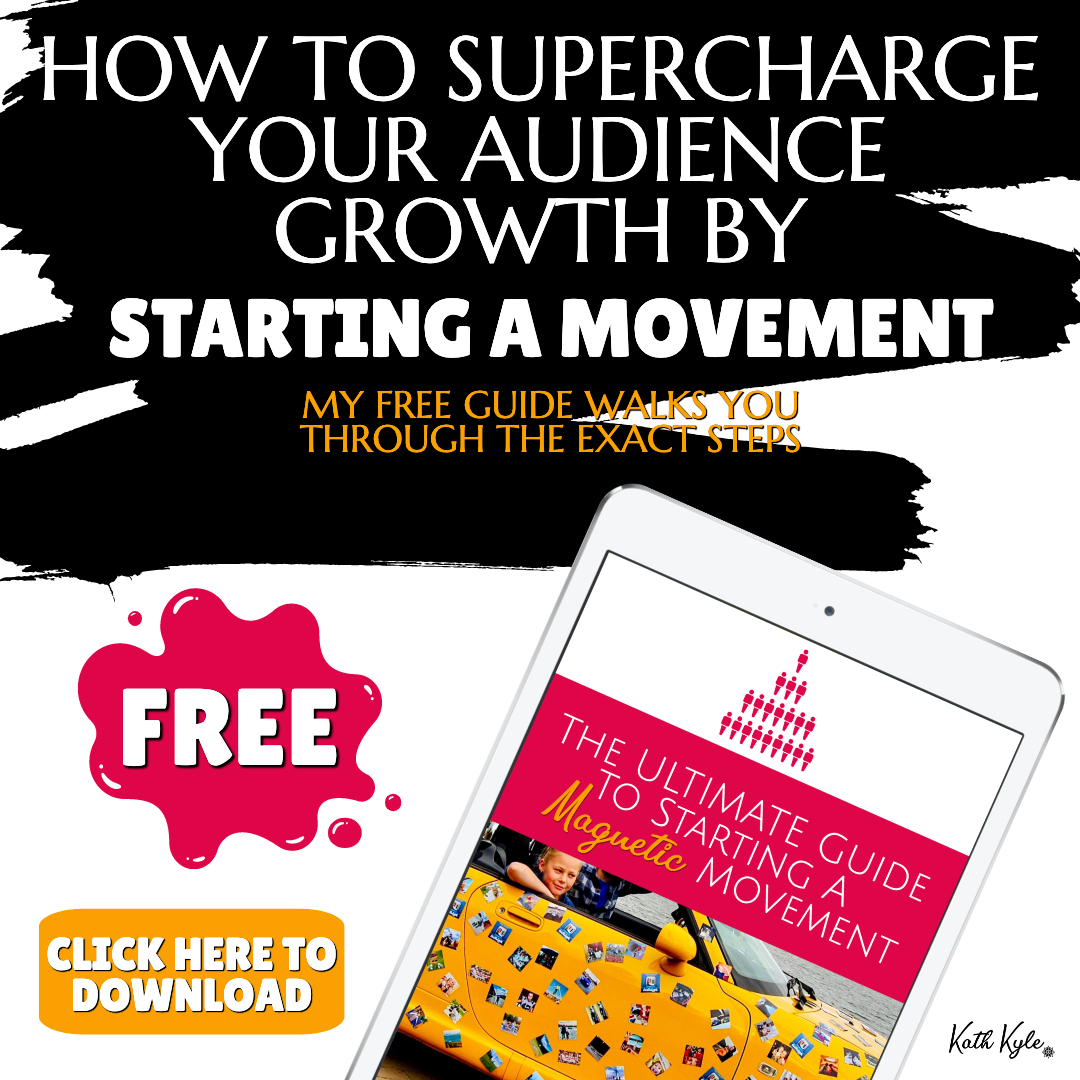 .
The old saying that money doesn't bring you happiness is so true. I have been there myself. I've earned a lot of money and worked so hard that I didn't have a life. And it certainly didn't make me happy.
.
What makes us happy is to be balanced, incorporate all things into our life that we want and slot business into our perfect lives.
.
Don't let business dominate your life. Let it slide effortlessly into your life.
.
When you do this exercise you might actually find that to fit all activities into your life that make it totally balanced, you need to actually work way fewer hours that you intend to. And that's exactly the purpose of this exercise.
.
You want to plan your perfect life and working 12 hour days can't be anyone's perfect life as it is not balanced enough.
.
So what is a groundhog day? Have you ever seen the movie groundhog day? It is about a guy who has to relive the same day over and over again.
.
Sounds pretty boring right?
.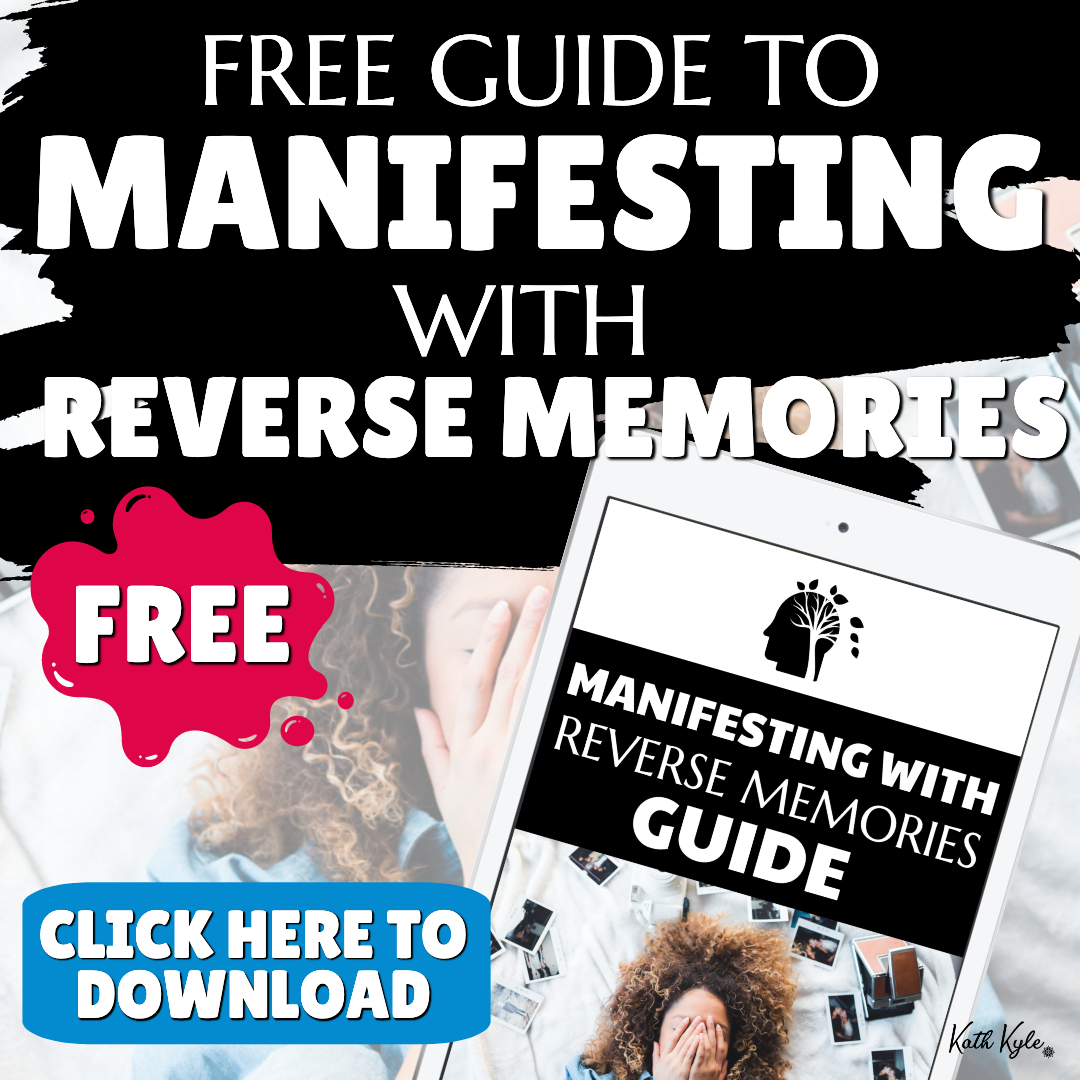 Funnily enough, that's what most of us do. We do very similar things every single day.
.
So if we're going to be doing the same kind of things every single day, why not make it a better day?
.
If you actually design your day it is much more likely to become a reality.
.
A lot of people say choose a date in the future, perhaps 5 years from now to plan. If this helps you to believe it is more likely to happen, then, by all means, think 5 years into the future. But for me, I didn't put a date on it as I want my perfect day to manifest as quickly as possible, and within 6 months, a lot of my own design became a reality in a big way for me.
Elements Of Your Perfect Groundhog Day
.
Here are some elements you could include in your perfect groundhog day design.
.
Why Do We Need To Design A Perfect Groundhog Day?
.
We are total creatures of habits. As crazy as it sounds, 95% of our thoughts are actually the exact same as yesterday.
.
We are stuck in a rut and need to visualize a different future.
.
If you get your perfect day as you want it, you'll be happy and achieve long term success in all areas of your life.
Why Does Planning The Perfect Groundhog Day Work So Well?
.
Here are just some of the many benefits you'll get from designing your perfect groundhog day:
.
●
Chip away at your goals each day
●
Stay focused on what is important
●
Use time blocks to lead a balanced life
●
Live each day towards your purpose
●
Feel successful every day
●
Love your life as you are having fun every day
●
Get clear on what is important to you
●
A clear plan to visualize into reality
What Other People Would Do On A Perfect Day
.
A study by Lottoland of 2000 people in the UK revealed how they would choose to spend a perfect day:
○
40% of people wanted to listen to their favorite songs like Living on a prayer, Happy by Pharrell Williams, I want to dance with somebody, or don't stop me now
○
30% would relax and watch their favorite film or binge on a tv series like dirty dancing, Mrs. Doubtfire, Star Wars or Love Actually
○
20% would go shopping for new clothes
○
29% would go on a family trip
○
36% would find some money
○
22% wanted to spend the whole day in their pajamas
○
30% wanted to go for a long walk in nature
○
30% wanted to eat a roast dinner and 28% wanted to eat pizza
○
More Britons wanted to stay in with a good book than head out for a night on the town
How To Design Your Perfect Groundhog Day
.
●
Grab a nice notebook and your favorite pen and head off to a relaxing environment such as your front room with a roaring fire, coffee shop, picnic blanket out in nature
●
Write out your perfect day
●
Perfect means money is not an issue, you can afford whatever you want
●
You can spend the day with whoever you want even if they don't currently live near you
●
You live in your ideal location
●
You have your ideal body
What To Include In Your Perfect Groundhog Day Design
.
●
What time do you wake up? How many hours of sleep did you have?
●
What does your morning routine look like? What is the weather like?
●
What time do you have your meals? What do you eat? Does someone else make your meals? Should they be healthy? Do you eat with someone else?
●
Who does the chores in your home?
●
What fun exercise will you do? What time? How long for?
●
What is your ideal work? What do you do? Do you have a team? How big is your team? How long is your working day? Be specific. What will your business look like? Who will you work with?
●
Who do you see today? What time? What fun do you have with them?
●
How do you relax? What time? How long for?
●
How do you learn and grow? What time?
●
How do you have fun? What time?
●
How do you embrace your spiritual side? What time?
●
How do you give to others?
●
How do you invest your wealth and make sure it continues to grow?
●
What time do you go to bed? Do you have an evening routine?
.
My Example Of A Perfect Groundhog Day Design
I wake up at 6 am naturally just before sunrise. I slept for 7 hours.
I throw on my workout gear, brush my teeth and go outside on to the warm terrace just outside my bedroom. I sit and meditate for 10 minutes and watch the sunrise over the sea.
I then head outside and go for a 30-minute walk up a hill next to my house. At the top of the hill, I stop to admire the view over the coast and do a few yoga poses.
I walk back down to my house, pop into my home gym and do 10-20 minutes of weight lifting. I say hello to my husband and kids and the kids head off to school and my husband heads off to the coffee shop to work on his book. My housekeeper arrives to clean and organize the house.
At 9am I start work. My office is an office pod in the garden. It is a wooden hut at the back with a glass frontage giving me beautiful views of the garden while I'm working. I begin by planning what I'm going to teach for 1 hour, make notes for my team and create any slides as needed.
At 10 am I record my video which is either at my computer or sitting outside in my beautiful sunny garden. I send off the video to my team and they create blog posts, podcasts and all other resources from this video.
At 11 am I check in with my coach and then my business manager and we discuss our current projects and goals. My business manager manages my team. I also check in with my clients and help them. Sometimes I also check in with my financial planner to check how my investments are going. I also decide if I want to give to any new charities.
At 12 pm I stop work for the day. I have my first meal of the day, breakfast, sitting outside on the terrace with my husband, enjoying the view. I have a healthy breakfast that always involved a lot of fruit. Sometimes we walk down to the local vegan cafe and get a healthy breakfast and fresh juices there.
At 1 pm My husband and I go to a ballroom class. On other days I go to a hip hop dance class with some friends.
At 2 pm, my husband heads back out to the coffee shop, and I go into my sauna outside. I then go for a short swim in my pool and then lie in the sun for 30 minutes reading a business, spiritual or personal development book.
At 3 pm, I eat my second meal of the day, made by my personal chef, something healthy and delicious. I then have a bath and put on a beautiful dress. While I'm getting ready I listen to a new course that I have invested in.
At 4 pm, my kids and my husband return home. We sit outside in the sun and chat, catching up on our days and helping the kids with anything they need help with. Sometimes we are joined by friends.
At 5 pm, we walk down to the beach which is right outside our house. We meet our extended family who all live close by and we all go for a walk together along the beach in the glorious sunshine.
At 6 pm we all either head back to our house or we go out for dinner. We have a healthy delicious meal cooked for us and all catch-up and enjoy each other's company.
At 7 pm everyone goes home, the kids do their homework and go to bed.
At 7:30 pm My husband and I either sit in front of our roaring fire and candle-lit room, and read books, watch TV and do some journaling. Sometimes we spend time in the hot tub.
At 9:00 pm I get ready for bed, meditate, and read in bed for a little while until I fall asleep.
How This Has Worked In My Life
I often re-write my perfect day, perhaps once a year as my desires change.
.
I actually wrote this perfect day design about 6 months ago. As I'm re-reading this now I'm actually blown away by how much of it has actually come true in my own life and I actually feel close to tears because so much good stuff has happened in my life since I wrote this.
.
When I wrote this perfect day design I was living in Scotland which to me was always too cold for me to enjoy much of an outdoor lifestyle that I love. We lived about a 40-minute drive away from the coast so very rarely went to the beach, and if we did, we were wrapped up in winter jackets, hats, and gloves.
.
Since I wrote this we have moved to another country within the UK, Wales. It is much further south which means the temperature is so much warmer and the climate is much sunnier.
.
We moved to a temporary rental house which is 5 minutes' walk away from the beach. I now go to the beach every single morning for either a walk or a run and I walk up a beautiful hill with beaches on both sides of the peninsula. It is absolutely breathtaking.
.
I stopped going to the gym and started doing resistance training and yoga at home and often I go out on to the sunny terrace to do these exercises.
.
The weather is warm enough that I can sit outside and enjoy the sunshine at lunchtime.
.
I now feel warm enough to get out of bed every morning, go into my lounge and meditated and do a positive morning routine.
.
My husband got a new job in an area very close to a large group of my extended family. My brother, his wife and their son who is the same age as our son lives nearby. I also have an auntie, a few cousins with their families and their children and a great auntie all living within 30-60 minutes drive of our house.
.
I have never lived close to any of my family as an adult and I'm over the moon that I can see my family so much more often and be part of their lives.
.
Not everything on my list has come to fruition yet but the amount of things that have changed for the better blows me away every time I think about it. I wake up so full of gratitude for this new upgrade on my life and I've never been happier.
.
This is proof to me that writing down your perfect day can actually become a reality and I really hope it has inspired you to write down your own perfect day. Don't just read this, actually do the work, as I think you'll really enjoy this process.
.
Not only will this activity help you to become crystal clear on what you want your life and your business to look like, but it also helps it manifest itself into your reality.
Action Steps
.
●
Create Your Perfect Groundhog Day Design
●
Set aside 10-60 minutes to complete this. t took me 10 minutes but I have done this multiple times and I'm very clear on what I want
●
I suggest you re-read your perfect day once a week until it feels like it has become a reality in your own mind.
Next Steps
Now that you've got everything you need to get your mind in the right place for success with your goals, you might be looking for the right tools to set your goals and actually achieve them? I have a free gift for you that you're going to love.  For a limited time, I am giving away the planner that I use to set goals for my six-figure blog.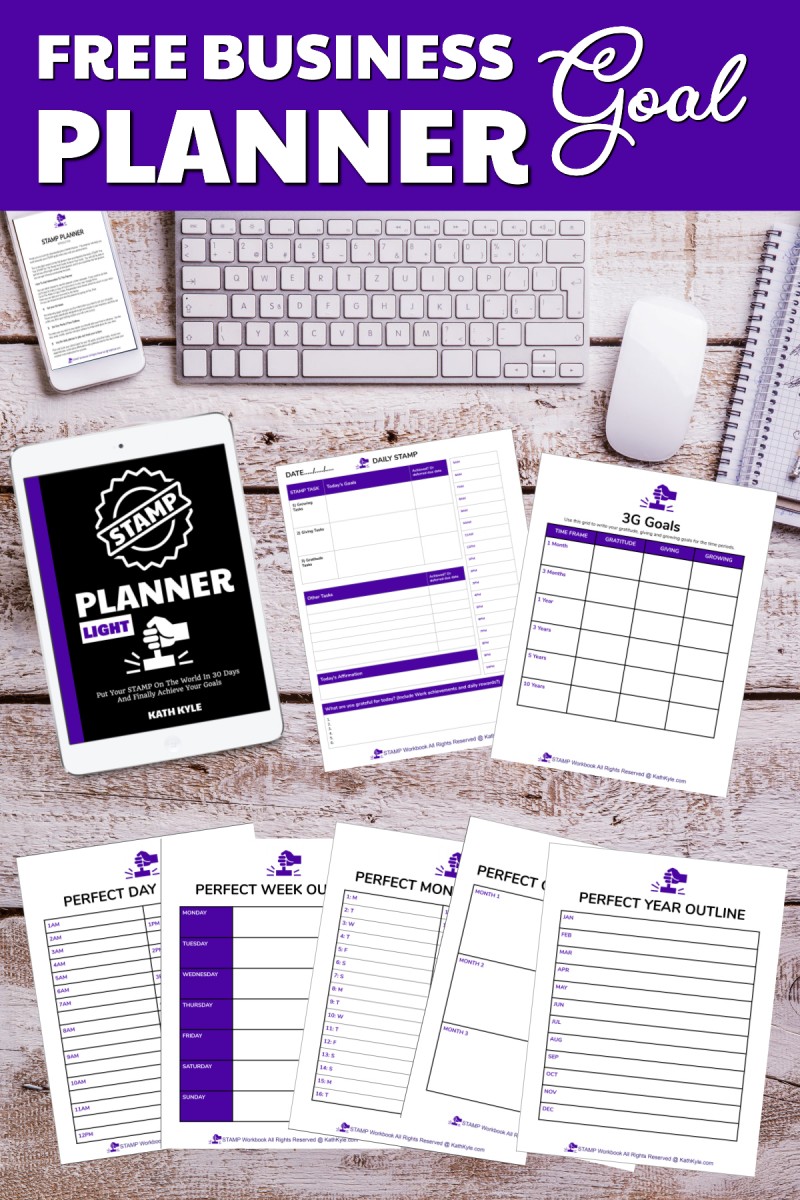 Click here to get your free business goal planner.
Conclusion
I hope you've been inspired today to see how quickly your perfect day can manifest for you as long as you keep your perfect day in your mind, be grateful that it is on its way, and stay open to the needed changes in your life.
.
It was hard work to get my house ready for sale, but I embraced the changes that needed to happen so that I could live my perfect day of being in a warmer climate next to the beach.
.
Goal setting is a massive passion of mine, and I have many more posts and videos to help you reach your goals so stick around and see what else I can help you with by checking out the links below.
Related Resources You Will Love
TAKE YOUR MANIFESTATION TO THE NEXT LEVEL
Products
✔️
MANIFEST YOUR PERFECT DAY COURSE
: Manifest the life of your dreams and live your perfect day every single day.
Click here for access.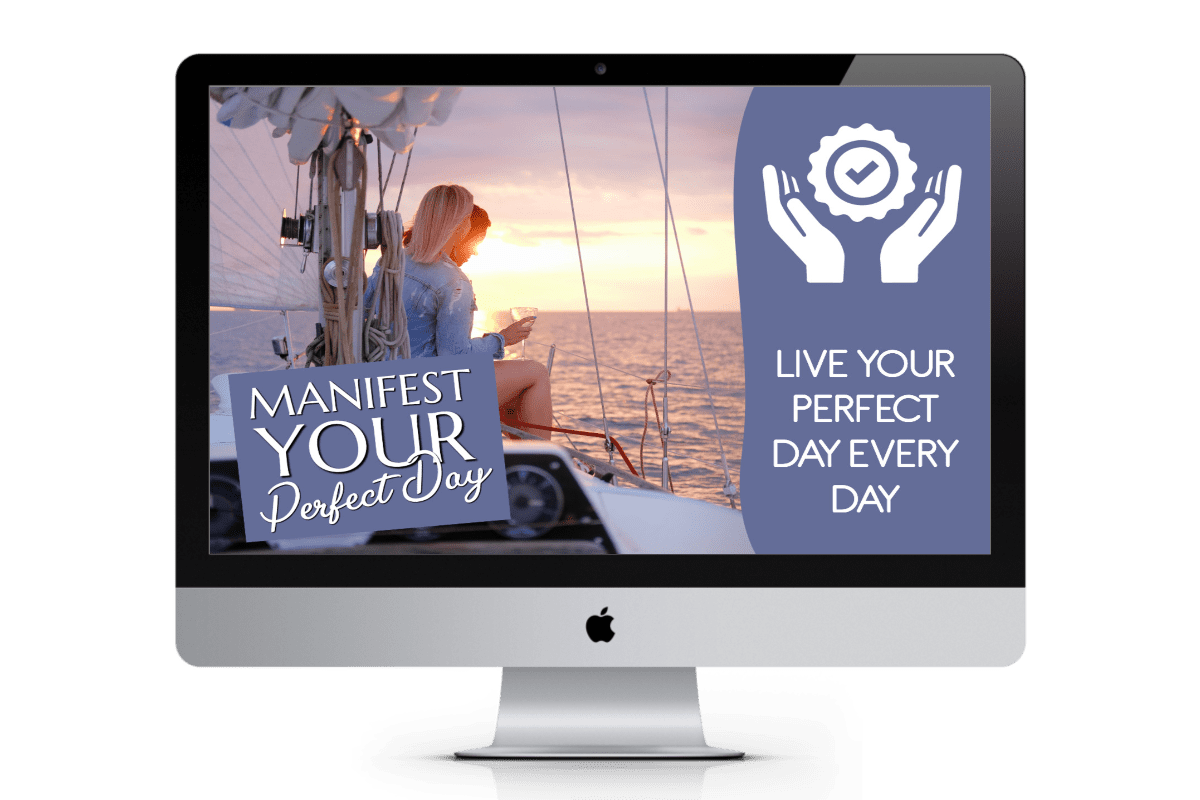 ✔️
BUSINESS MANIFESTATION CLUB
: Manifest a MASSIVE, engaged, and positive FOLLOWING, and MANIFEST the MONEY you desire using never-seen-before manifestation techniques that will transform your results in both your work and your life as a whole.
Get a FREE 7 day trial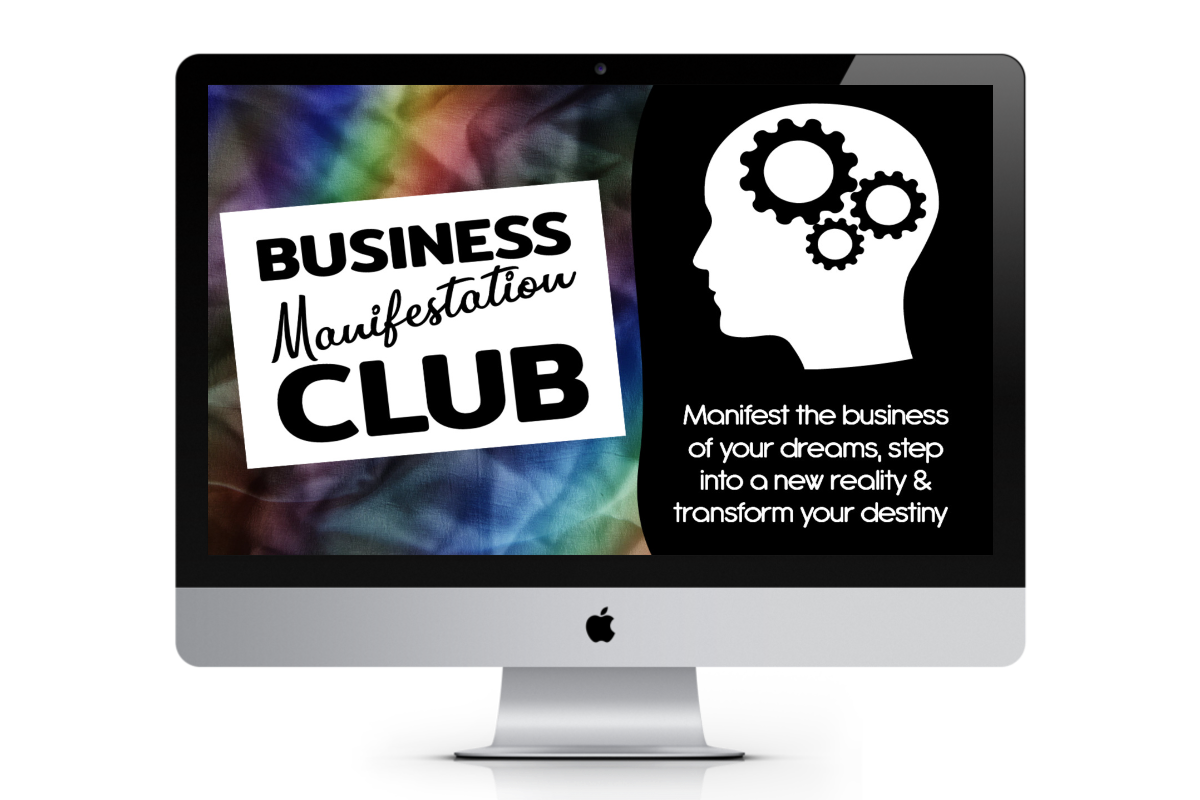 ✔️
DREAM BUSINESS MASTERY
: Get access to ALL of my current and future products. This is my entire system to take you from your current reality to business mastery.
Learn more by clicking here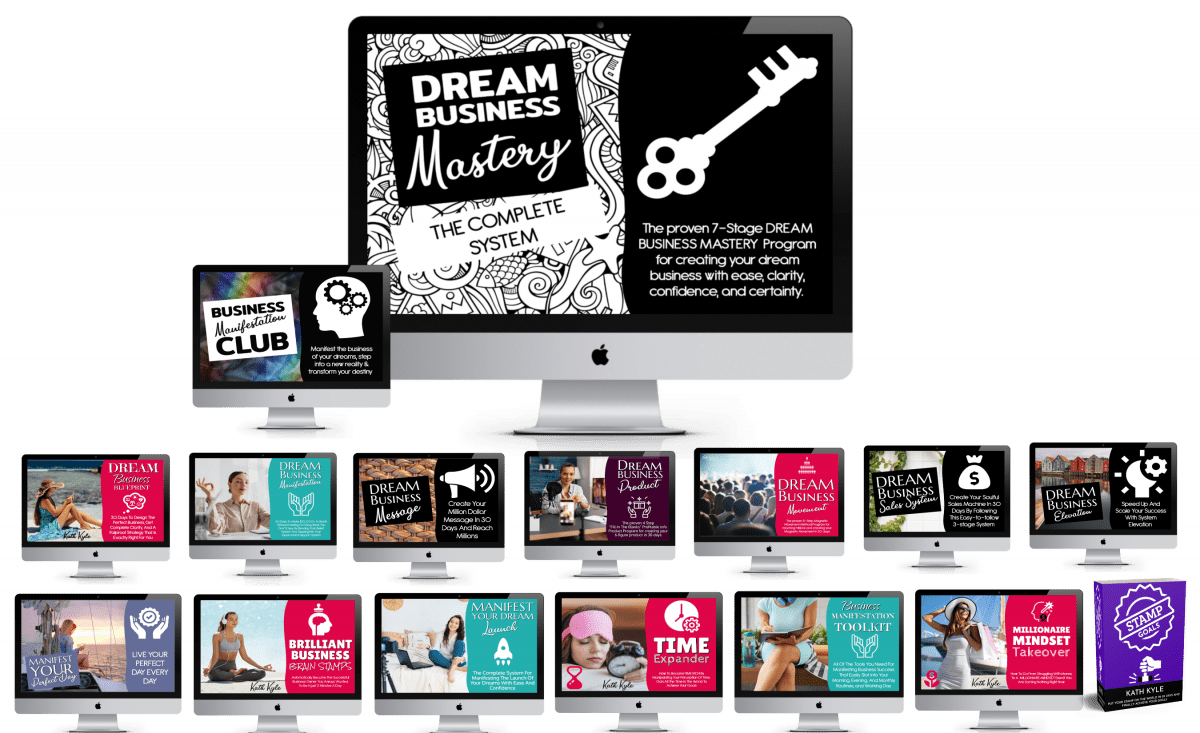 ✔️
STAMP GOALS BOOK
: Put Your STAMP On The World In 30 Days And Finally Achieve Your Goals.
Grab your copy by clicking here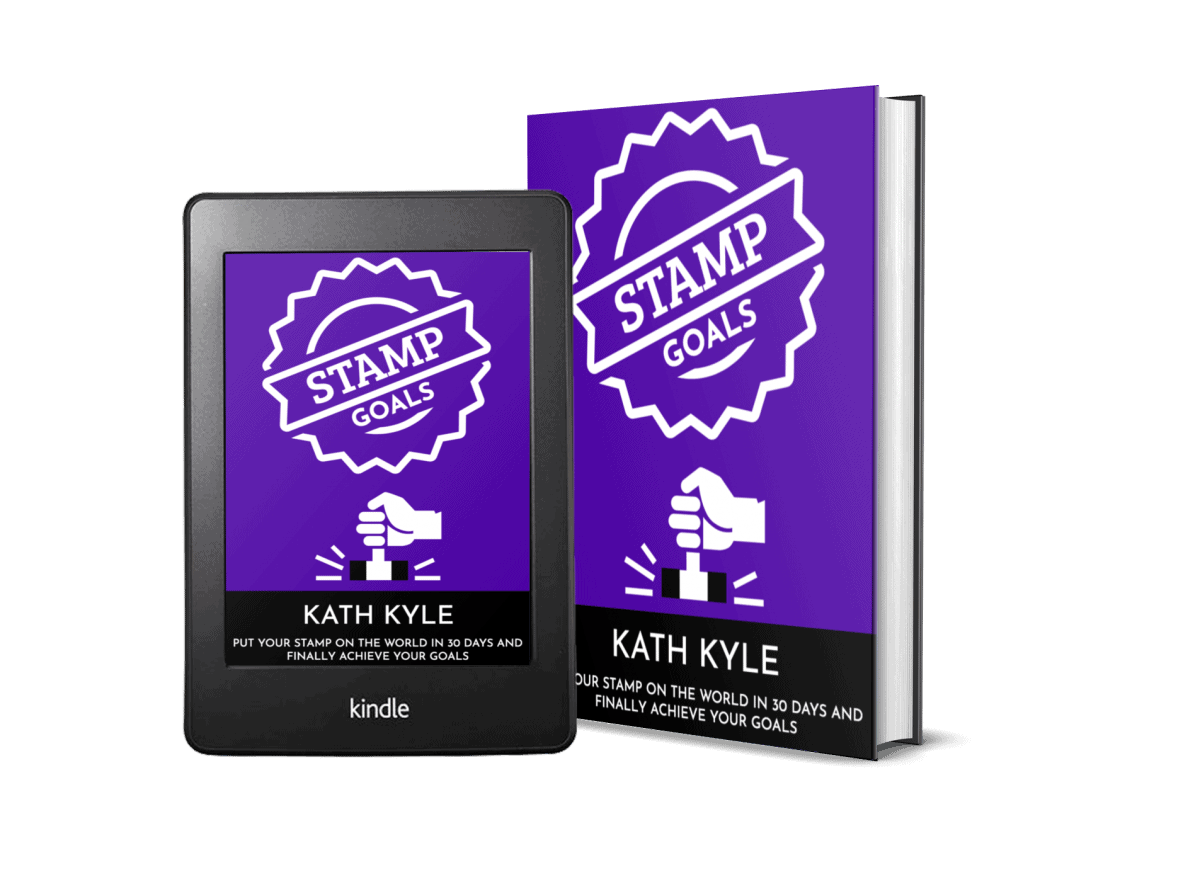 ✔️
ALL PRODUCTS
:
See all of my products and courses by clicking here.
Free Gifts
✔️
MANIFESTING WITH REVERSE MEMORIES GUIDE
: Creating Reverse Memories Is The Best Way To Guarantee Your Desires Will Manifest In Reality.
Click here for FREE access.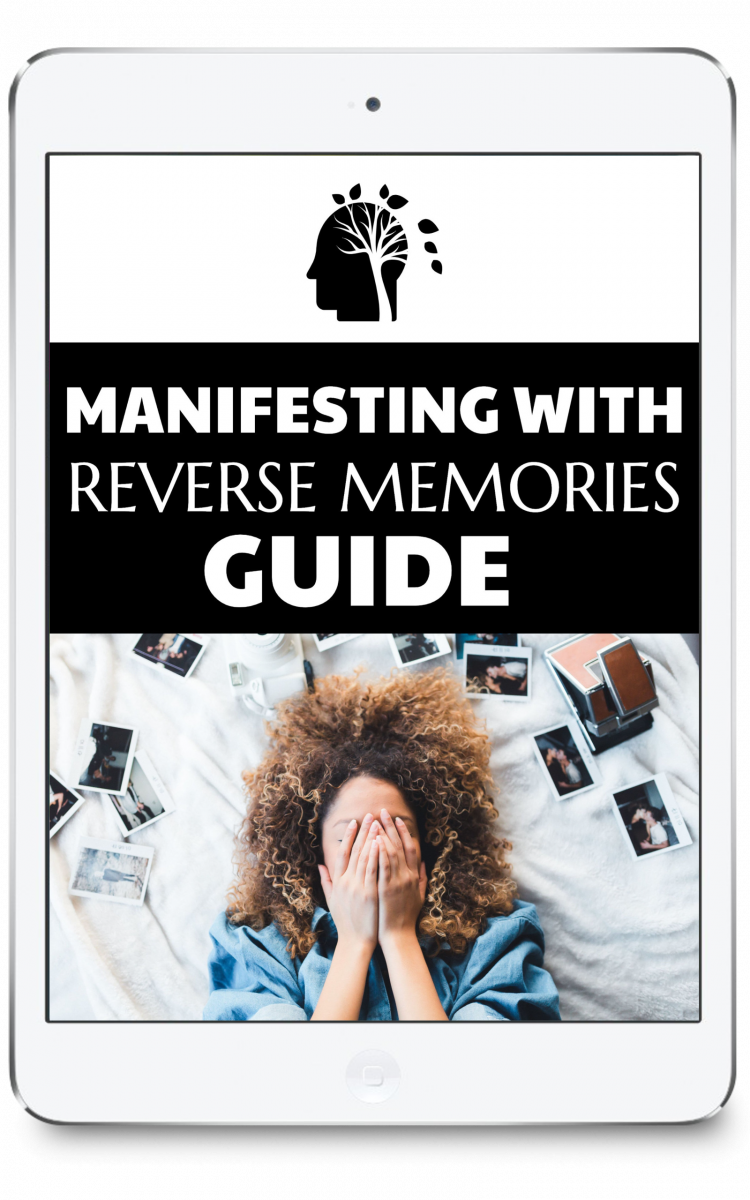 ✔️
10 MINUTE MANIFESTATION MEDITATION
: This powerful 10 minute manifestation meditation will reprogram your subconscious mind and is guaranteed to bring your manifestation into your physical reality.
Click here for FREE access.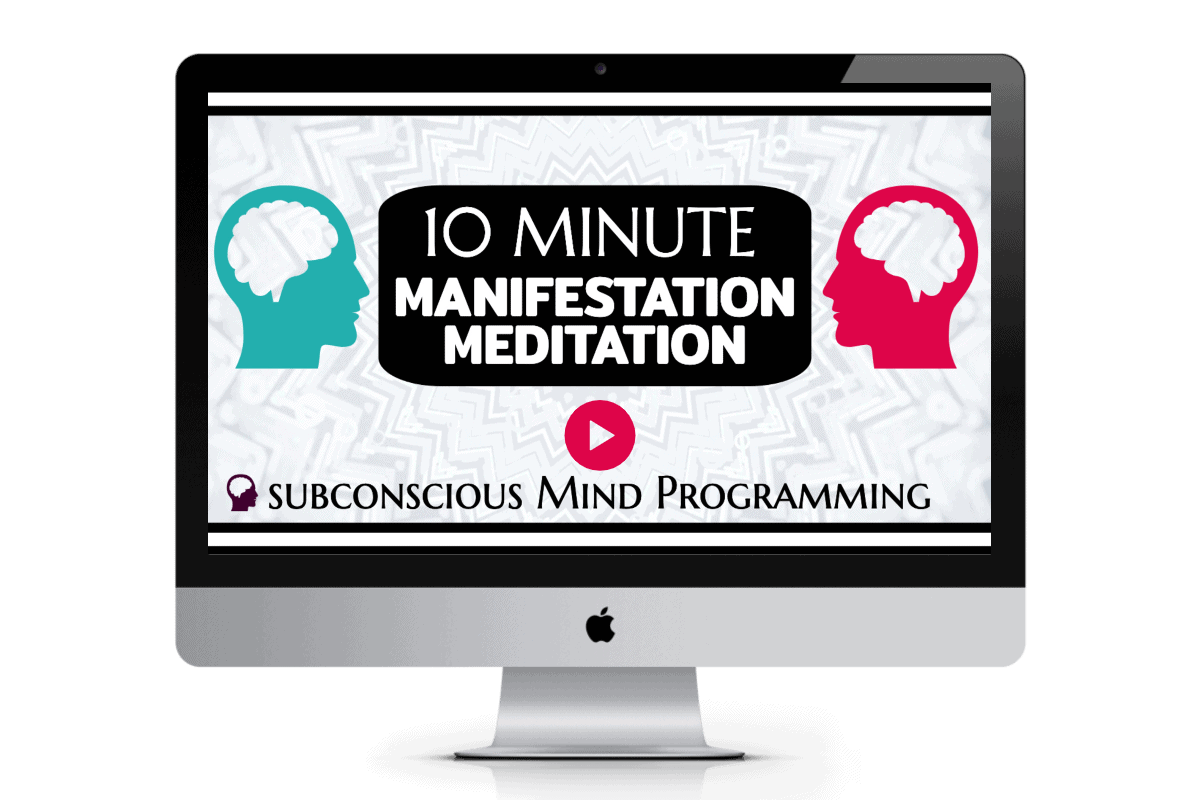 ✔️
MANIFESTATION MILESTONES BOARD PACK
: MANIFEST FAME, FORTUNE, and FOLLOWERS by creating a vision board and achievement board to manifest business milestones.
Click here for FREE access.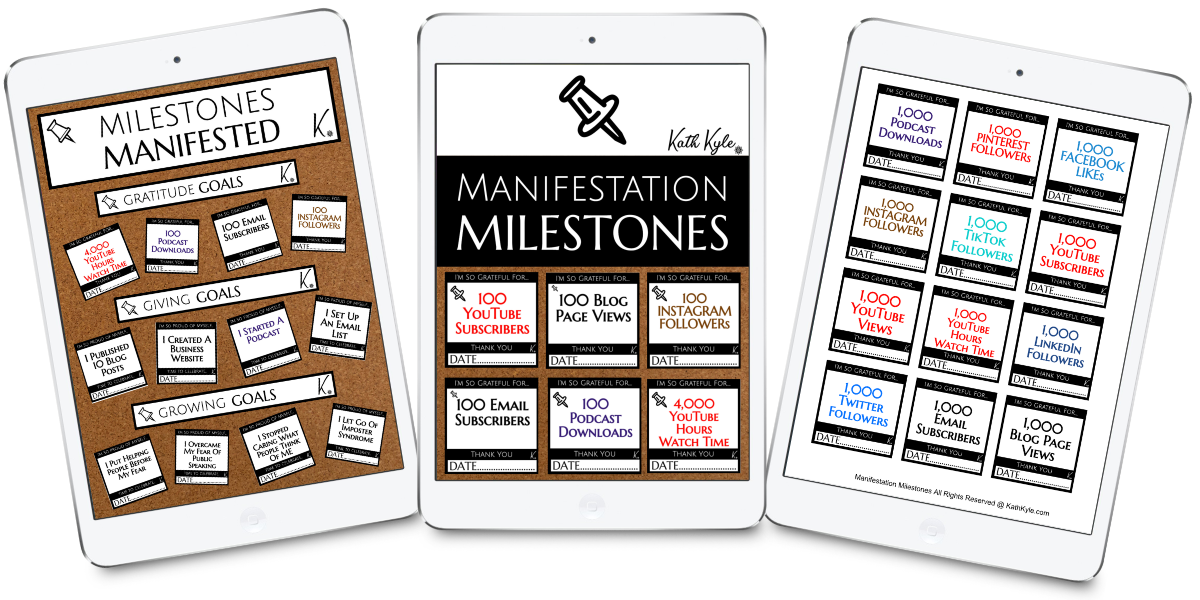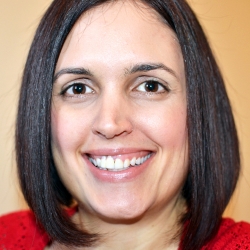 Latest posts by Kath Kyle
(see all)
Please follow and like my content: