The secret to being a successful entrepreneur is to adopt as many success-based habits as you possibly can.  Here are the most important habits.
The habits of successful entrepreneurs are what set them apart from the rest of income-generating individuals.
When they realize that their routines start accumulating positive effects, they begin to make them a non-negotiable in the running of their businesses.
And this actually works.
Did you know that what you do routinely has a huge impact on what you can be in the future?
Habit formation has been a topic of discussion in career psychology because it has positive implications on your work productivity and level of prosperity.
It is thus no wonder that the most successful business owners seem to be living out their best life while some people still struggle with the hustle.
But don't fret. I have compiled a list of habits that you can easily implement to start living the life of your dreams—one that is not restricted by time and has more flexibility.
100+ Secret Habits Of Successful Entrepreneurs You Can Copy
Wake up early to start the day right.
Allot a few minutes for meditation upon waking.
Read a news summary to keep abreast of current economic trends but don't get drawn into negativity.
Avoid checking your phone first thing in the morning.
Let the actual alarm clock wake you up to prevent unnecessary mobile browsing.
Make a stimulating herbal tea and savor your drink. You deserve this few minutes of uninterrupted drinking to stimulate your mind.
Jot down the thoughts that come to your mind first thing in the morning.
Go for an hour of walking, jogging, cycling or other outdoor sport to get some fresh air.
Exercise before working to stimulate brain activity.
Block off time each day to disconnect from your internet activities.
Turn off email and mobile notifications during your most productive hours.
Attend to your communications at the scheduled time.
Compartmentalize your daily schedule into workable intervals.
Begin the workplace ritual by clearing your desk of clutter.
Do one task at a time, and avoid multi-tasking.
Plan all of your daily activities in advance.
Keep your work organized.  There should be a place for everything.
Refrain from micromanaging your team. Hire only self-starters and individuals who can work independently.
Delegate tasks to your employees.
Work on the tasks by order of urgency.
Start with the high-value priorities.
Put off email correspondence and phone calls until their designated time block.
Always say thank you to customers and team members.
Stick to the plan, even when things get tough.
Develop back up plans (plan B) at the same time you're planning the original one to save time on brainstorming.
Keep a gratitude journal and write down things you are grateful for.
Allocate a 30-minute block for reading every day.
Take a 10-minute power nap to recharge during your less demanding hours.
 Set aside downtime to enjoy a little entertainment like watching TV and playing mind-stimulating games.
Take a book with you whenever traveling for client meetings.
Listen to podcasts during your free time.
Listen to relaxing music while working on your desk.
Listen to an audiobook during your breaks.
Stretch your arms and legs occasionally as you work.
Stay hydrated with a bottle or a glass of water on your desk.
Eat when you are hungry.
Avoid overindulging in meals to prevent the tendency of slacking off afterward.
Prioritize emergency meetings over other scheduled tasks.
Maintain a sleeping routine of 7-8 hours a day.
Refrain from unhealthy vices such as smoking and heavy drinking.
Set aside the weekends for personal and family time.
Pursue your passion during the weekend.
Practice a personal reward system each time you succeeded in hitting your business targets.
Watch motivational speakers and TEDx shows to constantly upgrade your thinking.
Track your progress by plotting your daily achievements on a graph. You can also use an app for this.
Always check with the appointment setter for clarifications on scheduled engagements.
Enroll in online courses to upskill and add competencies to your resume.
Analyze the daily quota to identify the pain points in attaining it.
Keep a journal to evaluate your progress at the end of the day.
Group similar tasks into batches for easier execution.
Schedule a weekly or monthly review to see the progress of the business.
Write a bullet journal for easier referencing of tasks and progress.
Create lists according to tasks or anything that concerns the business such as inventory list, to-do list, urgent list, etc.
Always disinfect with a natural hand sanitizer to limit the chance of catching viral sickness. 
Use an essential oil diffuser to boost your immunity and energy while you are working. 
Participate in community events for reach-outs and networking.
Check out LinkedIn and other similar sites to keep updated with the job market, business trends, and networking techniques.
Always start the working day on time. Punctuality even in your own business is rewarded with more time for finishing tasks.
Send "thank you" notes and emails to your clients.
Regularly create opportunities for your clients to buy from you.
Always check with the suppliers and partners at the start of the week or month.
Always commend the hardworking employees.
Improve your speech by practicing in front of the mirror.
Eat a balanced diet and refrain from overindulging to stay fit.
Always follow-up on pending tasks with the team or the suppliers/clients.
Put away your mobile from your desk during working hours.
Dress accordingly for your work depending on if anyone will see you.
Offer a helping hand to your employees whenever necessary.
Always double-check correspondence and documents before sending them out and filing.
Fix the mistakes in documents and tasks the moment you detect discrepancies.
Develop a system like standard operating procedure (SOP) to streamline and speed up routine tasks.
Avoid using your mobile phone while at home having dinner.
Keep a goals board at home for inspiration.
Tack Post-It notes on your desktop where it can be visibly seen.
Segregate documents according to "tasks pending" and "accomplished".
Keep a stress toy within reach to beat pressure and burn out.
Assign only tasks that don't need your constant supervision.
Allot a day for socialization.
Allot a day for nature trips.
Involve yourself in charity work.
Involve in community church or engage in a spiritual retreat.
Always clear your desk after work to give way for tomorrow's tasks.
Use productivity tools to speed up tasks.
Only schedule meetings if you can't get the job done any other way.
Use mobile apps to check on work-related matters while away from the office on business.
Make time for your children.
Prepare a draft of everything ahead of time.
Allot time for meditative yoga.
Create a timeline for all tasks within a week or month.
Give out freebies to your clients.
Set client meetings on days where pending tasks don't overlap.
Consult a mentor for professional advice regularly.
Allow a day for pursuing creativity through crafts, and performing arts.
Set aside a schedule for training employees on new tasks and skills.
Read online commentaries on business ventures.
Clear your inbox on a daily basis.
Mark "read" the emails you've already seen and "star" the important ones you need to go back to as soon as possible.
Use a project management system like Trello and keep communications within your team to that system. 
Read a paperback book, preferably on business topics and biographies of successful people.
Reflect on the workday once in your bed and jot down your thoughts.
Always make a list of things you are grateful for every day. 
Plan your day based on your goals. 
Do your most important goal-based task first. 
Play memory-enhancing games in your free time, and especially before going to bed.
Focus on your work one task at a time, and according to the level of difficulty, prioritize the ones that take more hours to finish.
Regularly update the look and ambiance of your office to stimulate creativity and productivity.
Create a room for ambient light in your office. Light produces feelings of positivity while working.
Leave the work behind once the working hours you've set have passed.
Transfer the unfinished tasks for tomorrow's workload instead of returning home to finish them.
Refrain from attending to correspondence outside of working hours.
Next Steps
Now that you've got the tools you need to get your mind in the right place for success, now you might be looking for the right tools your online business needs for success? I have a free gift for you that will give you all the tools that I used to create a six-figure blog.
Click here to get your free passive income toolkit.
This FREE goal planner will help you set the 3 ESSENTIAL GOALS that all successful business need, TRACK YOUR DAILY PROGRESS and PLAN YOUR IDEAL DAY, week, month, quarter and year.
Conclusion
To recap, the habits of successful entrepreneurs are worth imitating not because they worked for these individuals, but because the routines they've set are aligned with the end goal of maintaining a healthy work-life balance.
As we race against time, it really does matter how we utilize it in the accomplishment of our business goals without neglecting other life duties.
While it is the mindset that "starts" everything, it is the habit formation that will keep your business running smoothly and successfully.
Sources
Related Resources You Will Love
FREE 3-day e-course, MAP Keep Calm And Focus On Your Goals.
Please subscribe to my
YouTube
channel for strategies that help you make money from your blog and get more work done: Click
here
to subscribe.
Like My
Facebook
Page
here
.
Follow Me On
Pinterest
here
.
Follow Me On
Instagram
here
.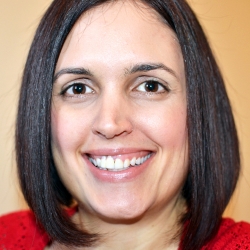 Latest posts by Kath Kyle
(see all)
Please follow and like my content: