Believing in these success mantras will make the achievement of your goals inevitable. They will encourage you to choose the right path to your dreams.
In the previous blog posts, I've discussed affirmations and how self-declarations can help in motivating one's self.
But today, I decided to show you success mantras, which have the same power as affirmations in making you feel empowered to achieve your dreams.
The only difference is that these mantras are like proverbs that never get old and maintain a universal theme like career development and motivational wisdom.
The reason it is sometimes better to use a mantra to help change your mindset rather than an affirmation is that sometimes it is hard to believe affirmations, whereas it is very difficult to argue with a mantra so they can be a bit more useful when it comes to training your brain.
Thus, if you find yourself needing a little dose of inspiration to get you going, you may browse my list of more than a hundred mantras that can spark a change in the way you think about reaching your goals.
Choose one of these and repeat it over and over in your mind for 2 minutes.  Do this on a daily basis to reset your brain and inspire change. 
Here's another tip, try replacing the word 'You' with the word I to make them more personal. 
100+ Success Mantras For Achieving Your Biggest Goals
You don't need anyone's permission to be successful.
You are a success waiting to unfold.
You have the power to alter the future according to your will.
One year amounts to 365 opportunities. Make everyday count.
No one has achieved anything just by wishing.
Great things happen outside of your comfort zone.
You didn't come this far only to come this far.
The journey towards success begins with little steps.
Nobody said it's going to be easy, but that it's definitely going to be worth it.
Say "Yes" to new opportunities.
You get what you focus on.
 You can pay the price of success with determination.
The best way to do something is to simply begin.
If Plan B didn't work, there are 25 other letters in the alphabet—don't give up.
Now is the best time to be the person you dream of becoming.
You can find an excuse or you can find a way.
No one has regretted becoming the best version of himself.
Where words fail, actions succeed.
You can put off work now and fail, or you can act now and succeed.
The universe is not a wish-granting factory. Act on your dreams.
Successful people didn't just wish for it. Rather, they worked for it.
Success is not built overnight. Stay consistent and remember the compound effect.
You don't have to be perfect to succeed.
You can have everything and still fail, or you can have nothing but still succeed.
If you don't want to start over again, stop giving up.
Giving it a chance is better than not trying at all.
Tough times reveal the grit that you are made of.
Nothing will work unless you do.
A goal without action is just a wish.
If the plan doesn't work, change the plan but not the goal.
You don't need to get there quick, you just need to keep going.
Nothing worth having comes without challenges.
Little progress is better than no progress at all.
Yesterday you said you'll do it, don't postpone it today.
You learn more from failure than from success itself.
Sitting still generates fear, acting out overcomes it.
A future that is bright belongs to those who chase after it.
Don't limit your potential with unnecessary doubts.
Great things happen to those who take action, not to those who wait.
No one is too old or too tired to set new goals.
The only way to excel is to actually love what you do.
You don't have to be great to start, but you have to start to be great.
You've got plenty of chances to try. Don't stop when you fail twice.
Failures are the signs that you're trying your best.
Luck isn't going to work its magic unless you act on your intuition.
You don't need much to achieve much, you just have to believe.
No challenge, no gain.
There are no shortcuts to success. You pave the way with sheer willpower.
You are what you think, so think great.
Victory belongs to the brave.
Your life is meant to be lived the way you want it.
Sometimes, later becomes never. Do what you must now.
All things are challenging before they come naturally.
There's no better time to sow the seeds of success than now.
Always better your best.
Tomorrow doesn't come to everybody. Make yours count.
The chance you take today will turn out to be a success for your tomorrow.
Life is not a race, but you have to run the track to get to the finish line.
Success is a journey that requires you to be persistent.
If you find yourself getting tired, think about why you even started.
Don't wait for the opportunity. Just go and create it.
Opportunities don't come knocking twice on the same person's door, so don't waste yours with doubts.
Every obstacle is a stepping stone leading to your success.
Your attitude determines your success potential.
Open up to possibilities and you'll definitely succeed.
The only person who can help you achieve your goals is yourself.
Do what you can with what you have.
When in doubt, trust where your dreams can take you.
You're sure to get to the top if you only climb further enough.
Work hard in silence and let success make the noise.
Be confident that you have what it takes to succeed.
The greater the challenge, the sweeter is your victory.
Don't spoil success with self-sabotage.
Quitters never win.
Constant determination leads to a lifetime of satisfaction.
The distance between your dreams and reality is your discipline.
Tasks never change, but you just get better and find them easier.
You owe it to yourself to become successful.
Become so dedicated to your work that you'll forget you're already where you want to be.
Take inspired action like your success depends on it.
Always go back to the reason why you committed in the first place.
You can always turn any bad situation into a golden opportunity.
Your vision should be brighter than your doubts.
Your present state determines what you deserve in the future.
You are the captain of the ship sailing towards success. Steer clear of doubts and focus on getting there.
You have a whole lifetime to prove what you can do for your dreams.
If you want more luck, take more chances.
Each day presents a new chance to realize your dreams.
Courage is when you're afraid to try, but decide to do it anyway.
You have unlimited shots at being successful, so take a chance now.
It's not the strategy that makes you rich, it is the right mindset that does.
Tell your procrastination to come back tomorrow until it stops bothering you.
Your realized dream is made up of a combination of inspired action and unwavering faith.
You have only two choices today: to fail or to succeed.  It is you who chooses the label you give yourself.
Make your dreams be bigger than your fear of failure.
Either you rule the day or the day rules you.
The only chance you lose is the one you didn't take. Seize every opportunity.
Dreams are made, not begged for.
When the going gets tough, visualize the fantastic view at the top.
Nothing is more fulfilling than being able to enjoy the things you take consistent action for.
Your success depends on how determined you are to break barriers.
You are made for greater things. Claim it.
You can change your future if you try.
Your actions speak of your capabilities.
No dream is too big if you have the guts to achieve it.
Go big or go home.  Or go big and stay at home if you choose to (or need to).
Set yourself up for success.
Create a new way when you can't find one.
No goal is too difficult if you're intent on reaching it.
Success is on the other side of fear.
If the opportunity doesn't come knocking, build a door.
Keep doing the same routine until it grows on you.
Your load gets lighter the more you get used to its weight.
The only way to discover your limits is to go beyond them.
Now is the best time to do what you must.
Your fate is not determined by luck; it is determined by your actions and self-belief.
A little self-encouragement every now and then doesn't hurt.
Nothing sounds better than being called self-made.
Success is something you make, not something you pick up from others.
Start with the right mindset towards work, and you'll breeze through the process.
It's okay to be a dreamer, as long as you're also a planner and a doer.
Success favors the brave.
Small minds imitate. Big minds innovate.
Be a doer, not a whiner.
There is a solution to every problem
Say "No" to anything that doesn't align with your goals
If you want more revenue, make more offers to more people
You can't steer a parked car
If you don't build your own dreams, someone else will use you to build theirs
Kath Kyle Mantras & Proverbs
And if you enjoyed these mantras, you might also like some of my totally personalized mantras and proverbs that define what I stand for with my business, brand, and personality. 
Don't put all your followers in one basket.

The best tools in business are not free.

One email subscriber is worth ten social media followers.

Don't put the launch before the plan.

Better on time than perfect

Don't kill the creator who creates the killer content

Don't put all your eggs in someone else's basket.  Make your own basket.

Don't throw the good results out with the failed goals

Scale-up while the going is good

They give you an inch and you go the extra mile

Good things come to those who believe

Plan for the best, be content during the worst

Keep your eyes shut and your mind open

Visualize running before you can walk

Money trees grow where you plant them

No gain without your brain

No gain when you complain

Once bitten twice wise

Don't miss the strategy for the tactic

Inspired and steady wins the race

Launch while the trend is hot

The smarter you work, the luckier you get

The money tree is greener where you water it

The proof of the promise is in the results

Where there's a problem there's a way

You can lead a prospect to your product but you can't make them buy

You can work less and smash your goals too

Don't count your subscribers before they buy

Easy come, easy grow

Keep your friends close and your competitors closer

Laughter is the best success secret

Killing 2 problems with 1 question

The only way to stop a vicious snowball is to release and replace it
Next Steps
Now that you've got everything you need to get your mind in the right place for success with your goals, you might be looking for the right tools to set your goals and actually achieve them? I have a free gift for you that you're going to love.  For a limited time, I am giving away the planner that I use to set goals for my six-figure blog.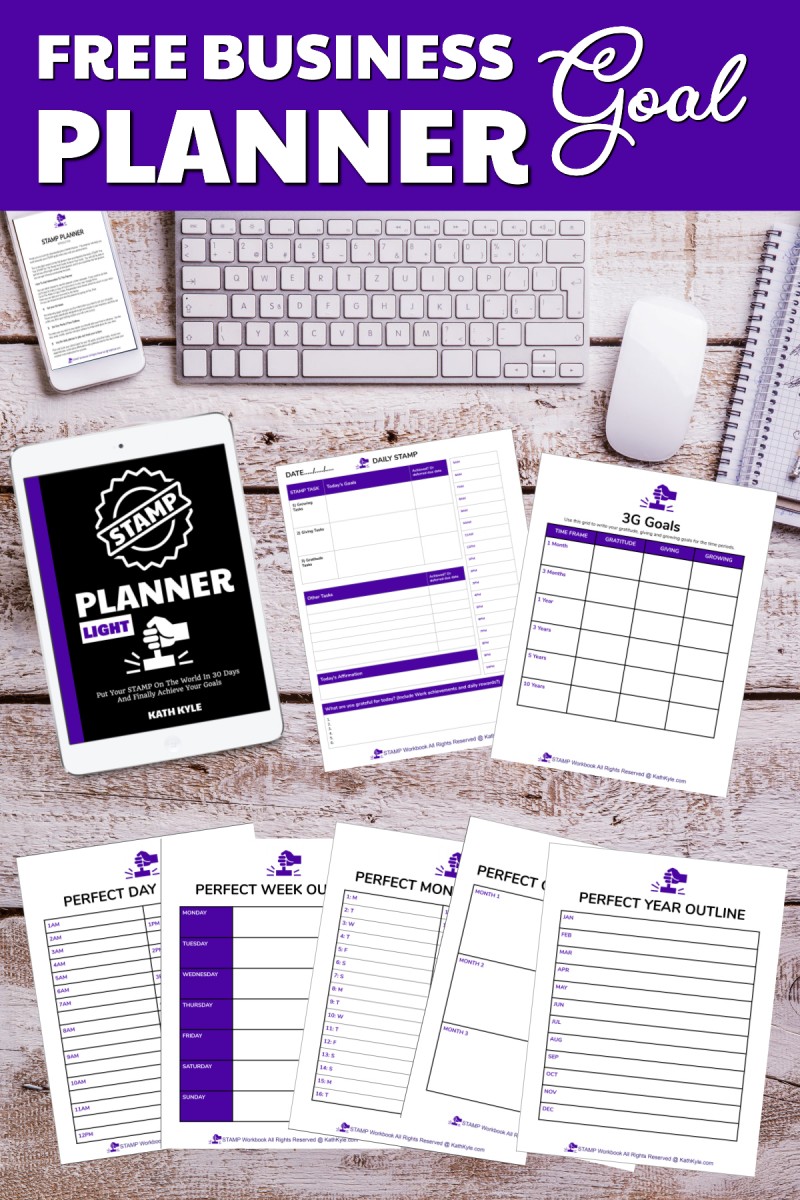 Click here to get your free business goal planner.
Conclusion
Success mantras are half of the process towards achieving your goal.
Whenever you feel like your enthusiasm is waning, you can count on the wisdom these mantras offer to help you re-focus and boost your confidence.
After all, success is often a lonely struggle and you can only rely on yourself to finish what you've just begun.
By repeating these mantras daily, you become more convinced that you're doing the right thing in the fulfillment of your dreams.
Sources:
Related Resources You Will Love
TAKE YOUR MANIFESTATION TO THE NEXT LEVEL
Products
✔️
MANIFEST YOUR PERFECT DAY COURSE
: Manifest the life of your dreams and live your perfect day every single day.
Click here for access.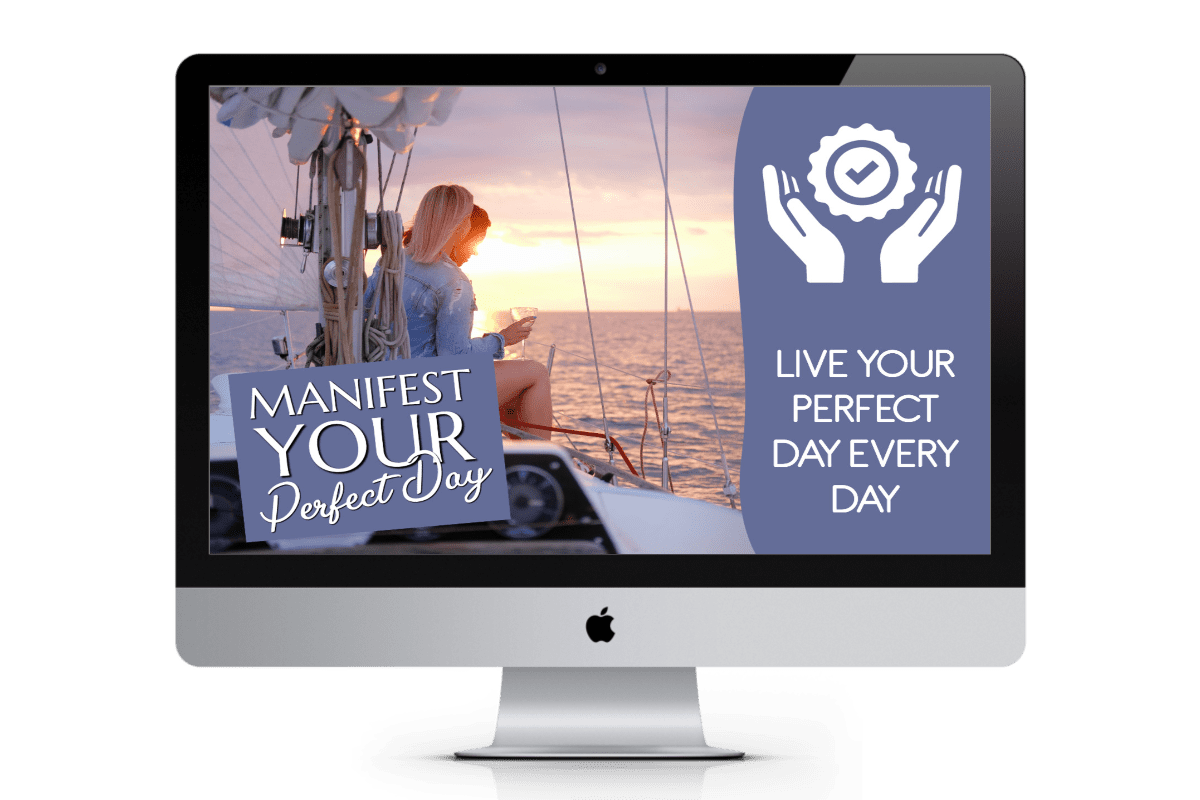 ✔️
BUSINESS MANIFESTATION CLUB
: Manifest a MASSIVE, engaged, and positive FOLLOWING, and MANIFEST the MONEY you desire using never-seen-before manifestation techniques that will transform your results in both your work and your life as a whole.
Get a FREE 7 day trial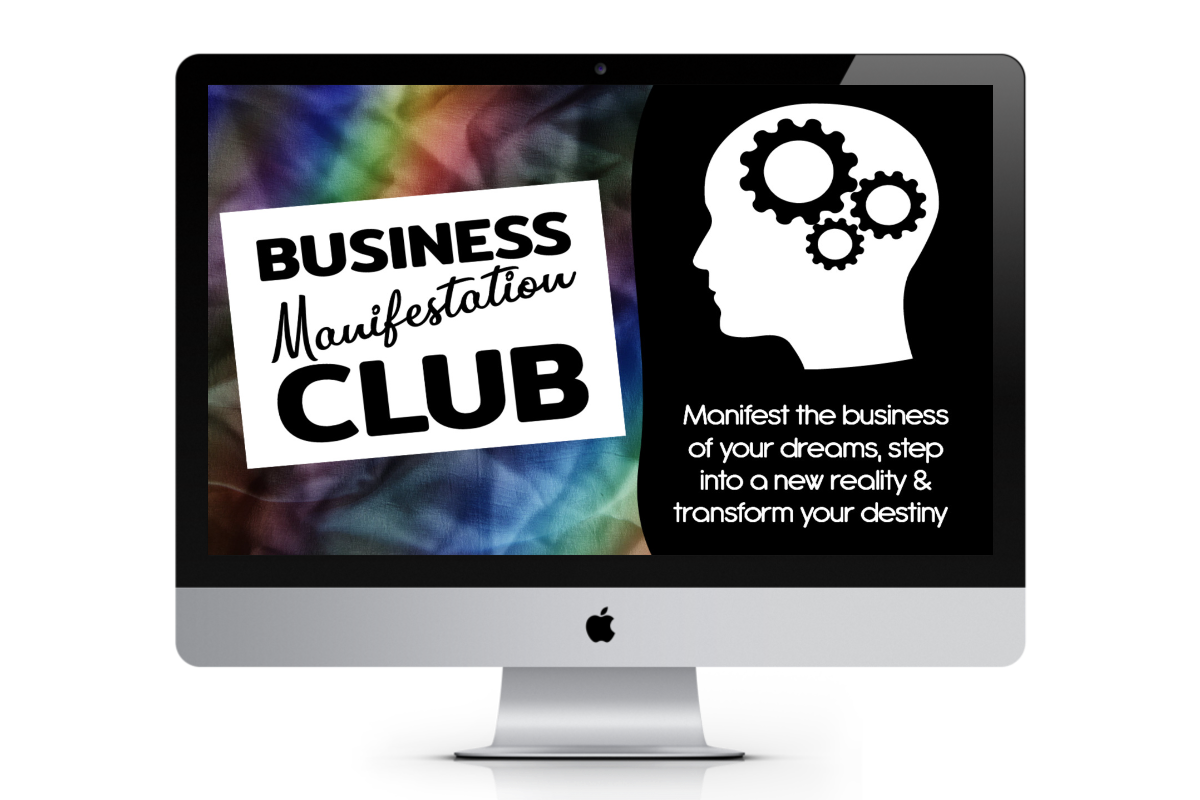 ✔️
DREAM BUSINESS MASTERY
: Get access to ALL of my current and future products. This is my entire system to take you from your current reality to business mastery.
Learn more by clicking here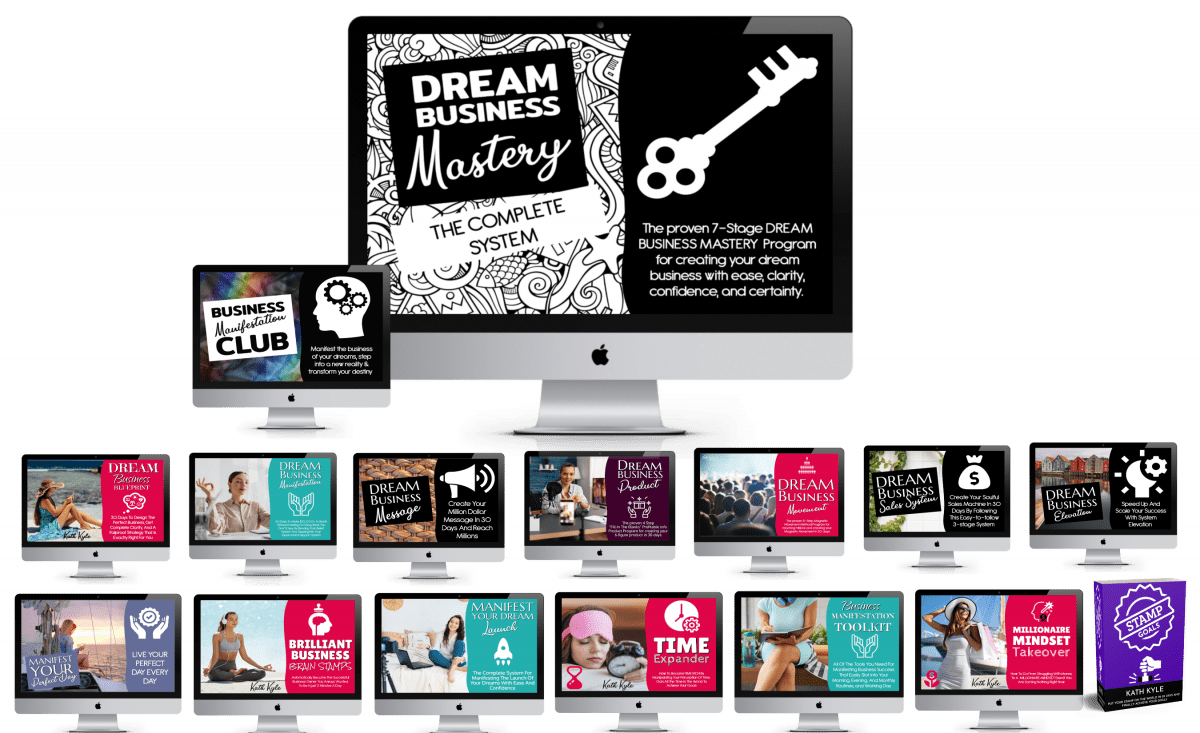 ✔️
STAMP GOALS BOOK
: Put Your STAMP On The World In 30 Days And Finally Achieve Your Goals.
Grab your copy by clicking here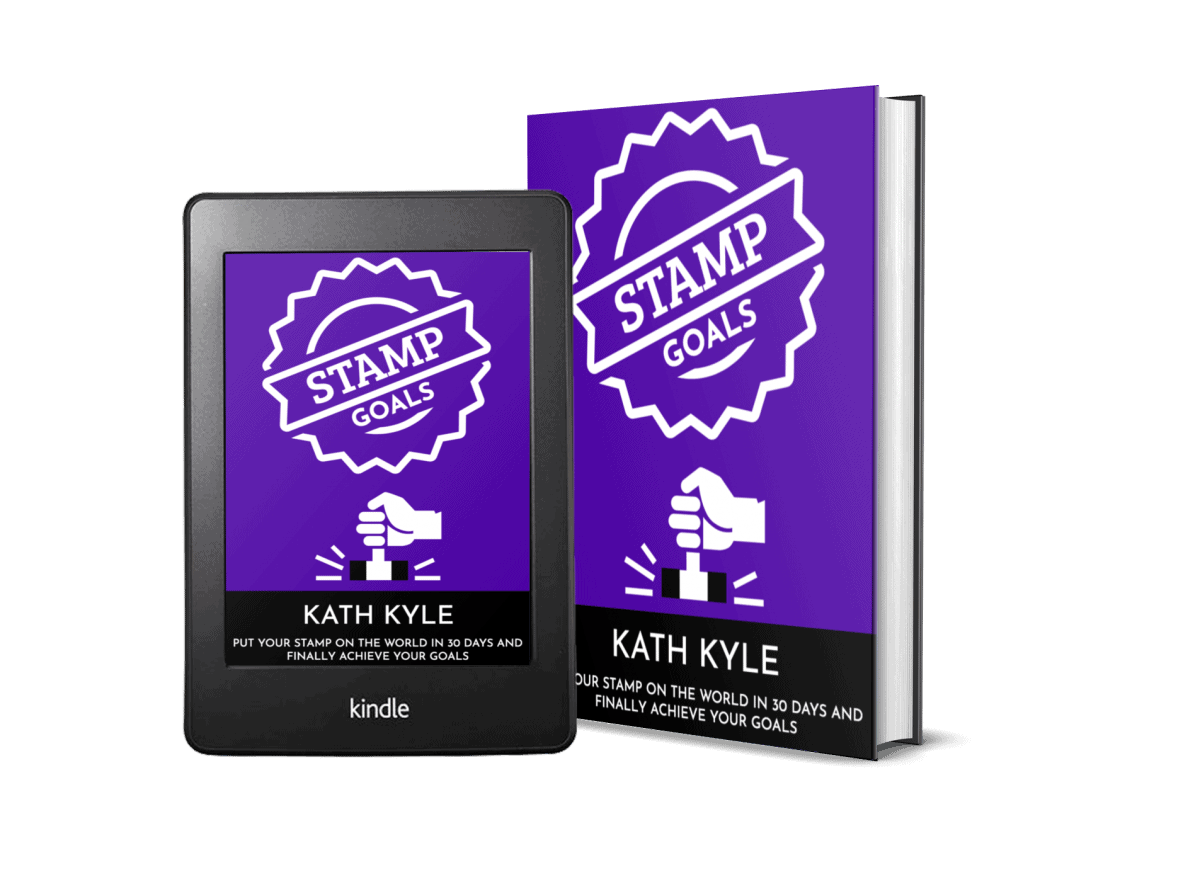 ✔️
ALL PRODUCTS
:
See all of my products and courses by clicking here.
Free Gifts
✔️
MANIFESTING WITH REVERSE MEMORIES GUIDE
: Creating Reverse Memories Is The Best Way To Guarantee Your Desires Will Manifest In Reality.
Click here for FREE access.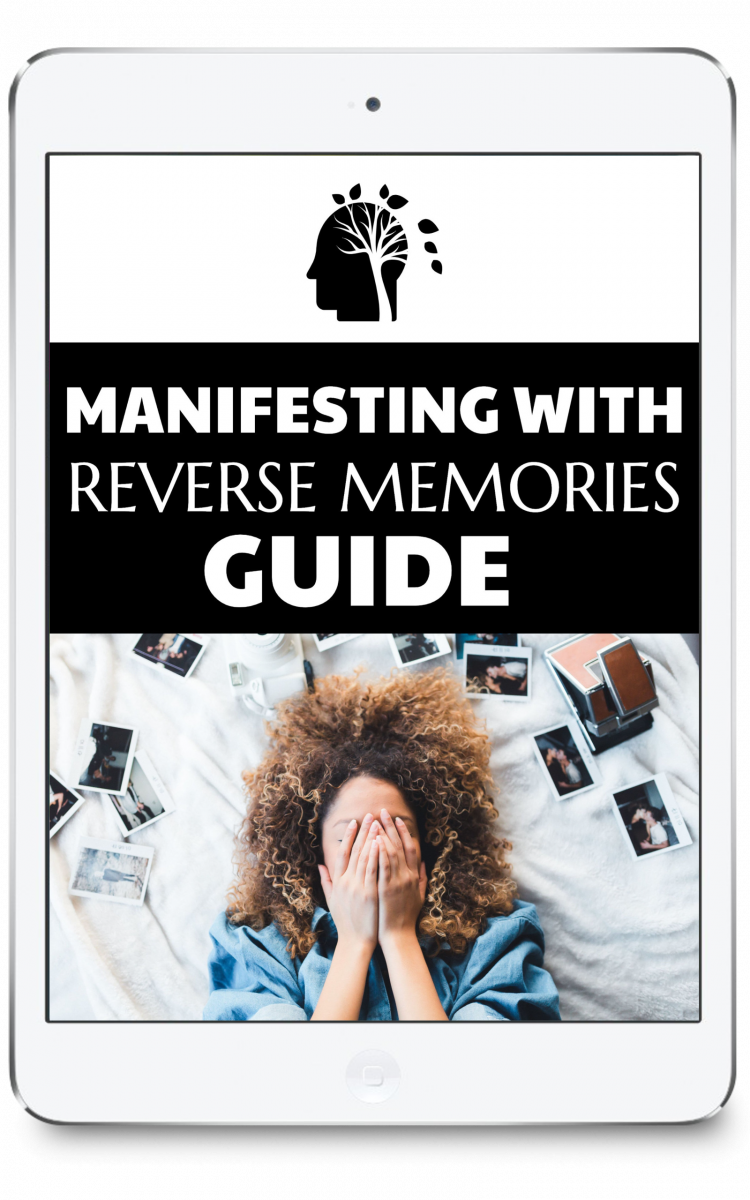 ✔️
10 MINUTE MANIFESTATION MEDITATION
: This powerful 10 minute manifestation meditation will reprogram your subconscious mind and is guaranteed to bring your manifestation into your physical reality.
Click here for FREE access.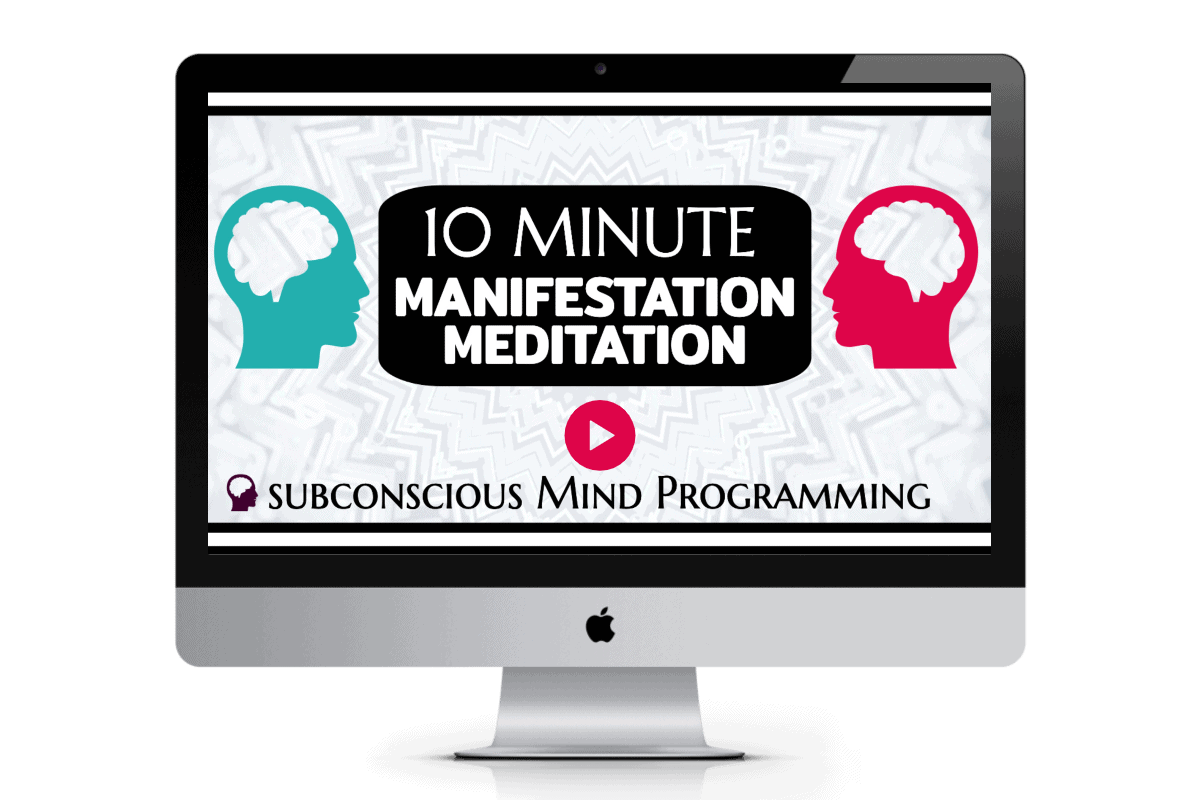 ✔️
MANIFESTATION MILESTONES BOARD PACK
: MANIFEST FAME, FORTUNE, and FOLLOWERS by creating a vision board and achievement board to manifest business milestones.
Click here for FREE access.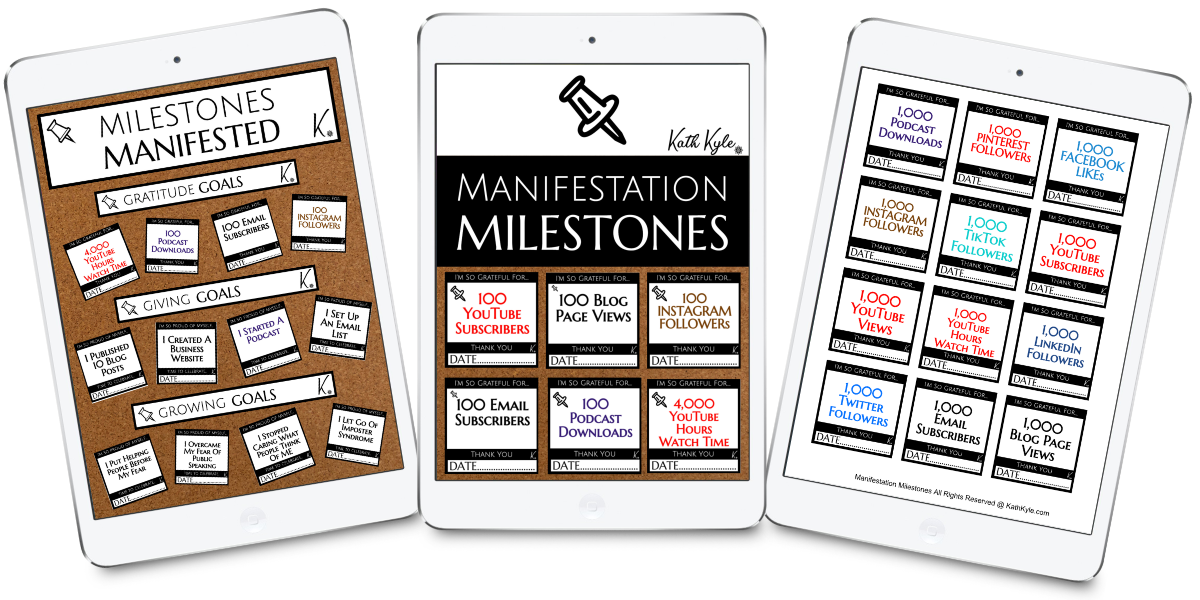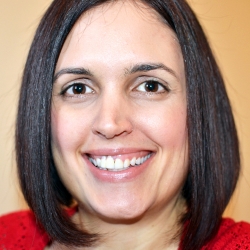 Latest posts by Kath Kyle
(see all)
Please follow and like my content: