Here's how to become a business genius in just 6 months. I walk you through the 6MS of business mastery that will lead you to ultimate success.
A lot of people think it takes years to get your business to the stage where it's thriving, systematized, and bringing you sales on autopilot.
And it can take a very long time if you don't know what you're doing.
However, if you know all of the steps and how long each step takes to achieve, you can get to a very high level in your business in just 6 months.
After being an online entrepreneur for over 10 years now, I have mastered the stages of building a thriving business very quickly.
I call these stages the 6Ms of business mastery.
Today I'm walking you through all 6 stages so you understand what's involved at each stage of the process.
My Name is Kath Kyle. I lead the Hustle-Less, Manifest-More Movement.
I help creators and change-makers manifest a massive audience and transform millions of lives by creating a Magnetic Movement using my proven Dream Business Framework©.
You can either read this blog post below or listen to the audio version. Click the button below to listen to my podcast episode and click here to subscribe to my podcast.
You can also watch a summary of this post in the video below if you just want the highlights. Click here to subscribe to my Youtube channel.
How To Become A Business Genius In 6 Months: 6Ms Of Business Mastery
Although I will be explaining the 6 Ms of Business Mastery one after another, that doesn't mean that you have to do these stages in the exact order that I present them.
The first 4 stages of business mastery can actually be done at the same time.
This means you dedicate some of your working month to stage 1, 2, 3, and 4 concurrently.
First of all, I'll give you a brief overview of each of the 6Ms, and then I'll explain each stage in a lot more detail.
STAGE 1 MISSION: During the first stage, you need to decide what you want and plan your success. This stage absolutely needs to be done before you start working on your business.
STAGE 2 MANIFESTING: Learning how to manifest what you want is critical to your success as a business owner. If you aren't able to manifest your desires, there is literally no point in taking action on your business.
STAGE 3 MAKING: You are not in business if you don't have anything to sell, so I don't recommend waiting until you feel like you've built a big enough audience before you create your first small offerings. The first person who interacts with your brand could be a potential customer, so there is no need to wait before you start making money in your business.
STAGE 4 MOVEMENT: Alongside creating your first product, you should be working on building an audience.
STAGE 5 MONEY: Once you've got your first few sales, you're ready to create some sales systems that will help you make sales on autopilot and help you make predictable profits in your business.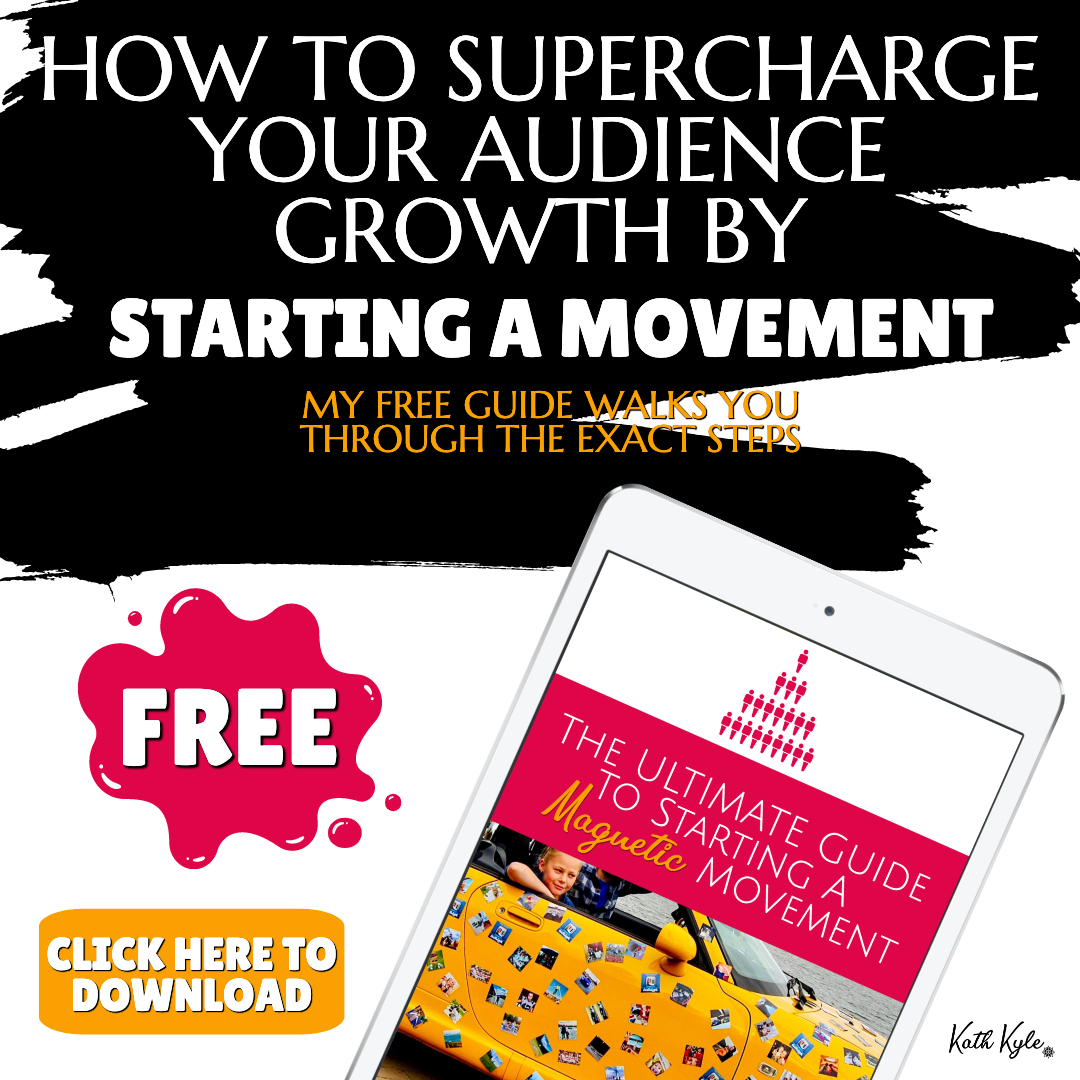 STAGE 6 MAXIMIZE: As soon as you're making consistent sales, it's time to systematize your business. That means you develop processes that help you repeat your success over and over again without having to reinvent the wheel every time. During this stage, you really scale your business to the next level.
STAGE 1 MISSION
During the first stage of your business, the very first thing you should get clear on is why are you in business?
What is the reason you want a business?
What do you personally want to achieve for yourself?
How much money do you want to make?
What kind of lifestyle do you want and how does your business fit into that?
And the other reason for doing business is to help people. What do you feel like is your purpose in life?
What kind of people do you want to help and how do you want to help them?
The mission stage is the stage where you create your blueprint for your dream business. Plan how everything is going to look.
You will need to decide what kind of business model you want? How does your business operate?
Decide what kind of entrepreneur you want to be and what your values are going to be.
You will also need to decide what kind of products you will be offering for sale at this stage and the general price points.
To be able to stay excited about your business and your ability to help people, it's a good idea to decide on your USP (Unique Selling Proposition) so you can feel confident that you have something unique to offer people.
At this stage you'll want to decide on your branding and how you come across to your customer.
You'll also want to get clear on your messaging. How would you describe your business, yourself, and how do you help people?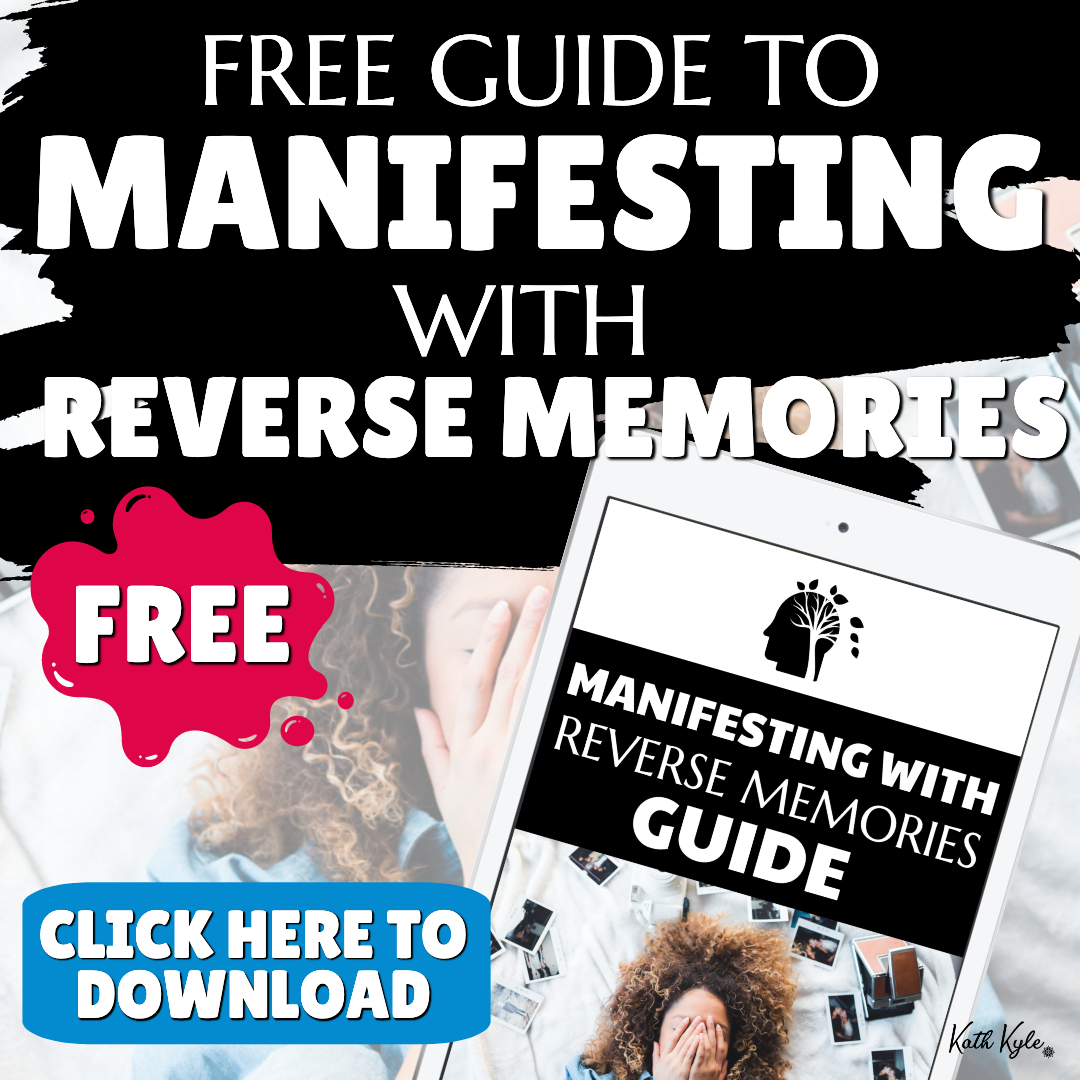 If you had to be known for one thing, what would it be?
Another important thing to decide ahead of time is who you want to work with. Who is your ideal client or customer?
Have you got any idea how you will make sales, where you will show up so your potential customers can find you?
To become a successful business owner, it makes sense to be consistent for your audience. In order to show up regularly, planning your working month, week, and day really helps you keep that consistency going.
Do you need any help with your business? What kind of support do you need? What would that look like?
If you decide on all of these things in advance, you'll be able to manifest and work towards what you actually desire, so it's very important to make all these decisions in advance.
STAGE 2 MANIFESTING
Once you've created your Dream Business Blueprint, you have made all the decisions that you need to make for your business.
Deciding what you want is the first step in the process of manifestation, so that's why you decide what you want in advance so that you know what you want to manifest.
Next, you take each of these desires for your business and you take them through the process of manifestation.
The way to manifest what you want is to create Reverse Memories.
A Reverse Memory is a memory that is formed in your mind before the event has occurred. This is the most reliable and easiest way to manifest your desires.
What you do is you create a short scene that would demonstrate that your desire had manifested.
The best way to do this is to script a scene where you are telling someone your results and they are happy for you.
Then you relax, close your eyes, and replay that scene over and over until you either fall asleep, or until it feels so real that it feels like an actual memory.
When you wake in the morning, repeat the process again.
If you believe that this manifestation will happen, it will come to pass, but if you tell yourself that it's not working, the manifestation will fail.
So you need to make sure you have revisited your past and looked at your own character, and let go of anything that is holding you back from claiming your own success.
You need to make sure you feel worthy of success, and you have overcome imposter syndrome enough so nothing stops you from taking action you feel called to take.
During this stage, you need to let go of jealousy, learn to trust yourself that you can stick to your work, let go of the need to do everything, and let go of hustle and overwork.
You also need to learn to trust your intuition and do what you feel called to do.
Learning to balance your energy is essential as a business owner. You need just as much energy for relaxation and idea formation as you do for creation and action.
During this stage, it's good to learn that there is a solution to every problem, and you are always taken care of. Whatever you need, you will be provided with at each stage of your business.
It is important to build yourself up as a business owner, and know that you are strong enough to deal with whatever comes your way in your business. As a business owner, you are a leader, and with that responsibility comes challenges, so you need to be ready to embrace and welcome the new challenges as they arise.
If you are finding yourself hiding from the world, it's good to figure out why that is and totally embrace it and own it.
Money is a topic that many business owners really struggle with. And for a good reason. So many of our parents shared their limiting beliefs about money with us as we were young children, which has shaped our belief systems. If you have negative feelings about money in any way, you need to release them before you will see success as a business owner.
The same needs to be said about selling. If you are scared of selling, or if you hate the thought of selling, you need to overcome that because to be in business means to sell. You can't be in business without making money, so this is a critical problem that needs to be addressed.
If you want to be a wealthy person, you need to start adopting the habits of a wealthy person – and no that doesn't mean spending like one. That means managing your money like a wealthy person, which means you track your money, you devise budgets, you don't blow all of your money, you invest some of your money, and you know that you are managing your money, rather than hiding from it.
STAGE 3 MAKING
Now it's time for some practical action, actually working on your business.
You can't say you are in business until you are making money.
And you can't make money before you have something to sell.
So I highly recommend you have something available for your audience to buy right from the start.
That doesn't mean you need to spend months creating a long-winded course before you start to build your audience.
I recommend that you spend no longer than 3 hours creating a small offering that you can offer to your audience immediately.
How can you manifest sales if you don't have something for sale?
Despite what you might have been told, you don't need to grow a massive audience before you start making sales.
When you use manifestation principles you can start to make sales straight away.
During this stage you will decide what type of digital product you want to create that won't cost you anything to make, and will take less than 3 hours.
You will choose a topic that you are passionate about and that you can actually get people specific results with.
You will decide on a catchy name for your product, create a simple framework to make it unique, and decide on at least 1 bonus you can offer along with your product.
I suggest you start by pricing your product low so you can test how popular it is before you raise the prices. Pricing the product low will boost your confidence when you might be unsure whether your product is going to sell to start with.
Once you start making sales, you can construct a sales page and gather together testimonials. Testimonials will help to sell your product on autopilot.
You can now start to advertise your product for sale across all of your marketing channels while you build your audience.
STAGE 4 MOVEMENT
During stage 4 it's time to start building a massive audience that is going to take your business to the next level.
The method that I use for attracting large audiences is to start a movement for my businesses.
A movement means you attract a group of people who are all moved to take a particular action.
The action that you want someone to take is to start a habit that is going to give them a transformation. That's why I call this a Transformational Habit.
When you help people to transform their lives for free, the natural result of that is that those people are compelled to share their results with other people. And that's how you go viral and create a business that grows exponentially via word of mouth.
So your tasks during this stage are to decide what your Transformational Habit is going to be for your business, what one action do people need to take over and over again to achieve a result?
You will then create an online event such as a challenge that will bring your tribe together and lead them through a process of helping them adopt your Transformational Habit. The buzz and excitement of the event will help your movement grow even stronger.
Your next task is to plan out regular content that you can create that leads people towards signing up for your event.
You need to be focused on creating viral content that generates tons of shares.
I have reached multiple millions in multiple businesses by creating Magnetic Movements and I am now revealing the secrets to my method in my free guide.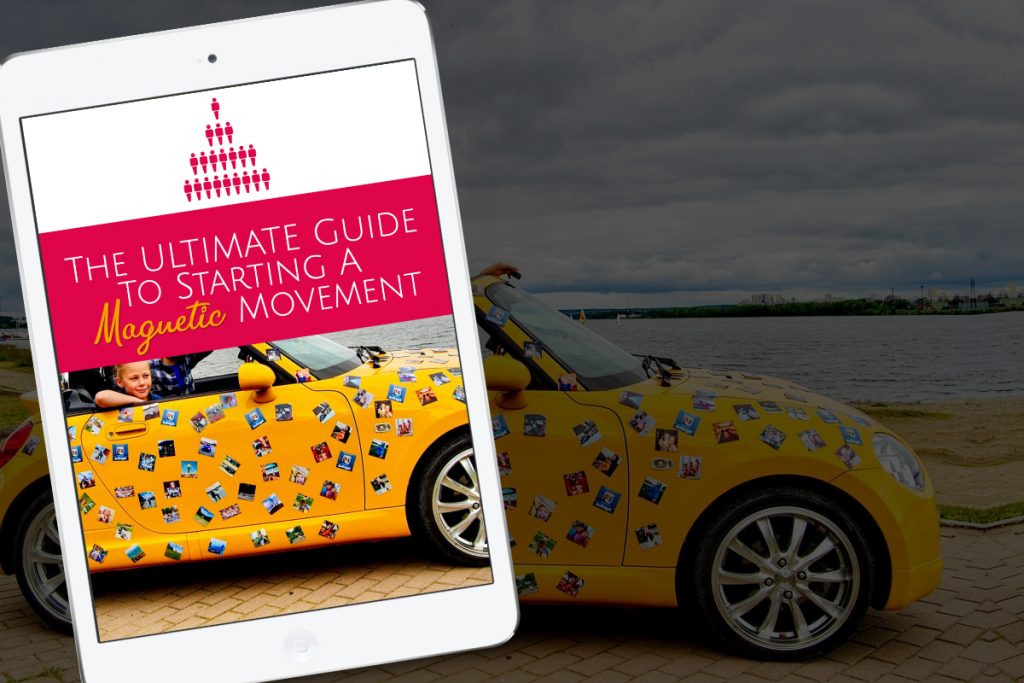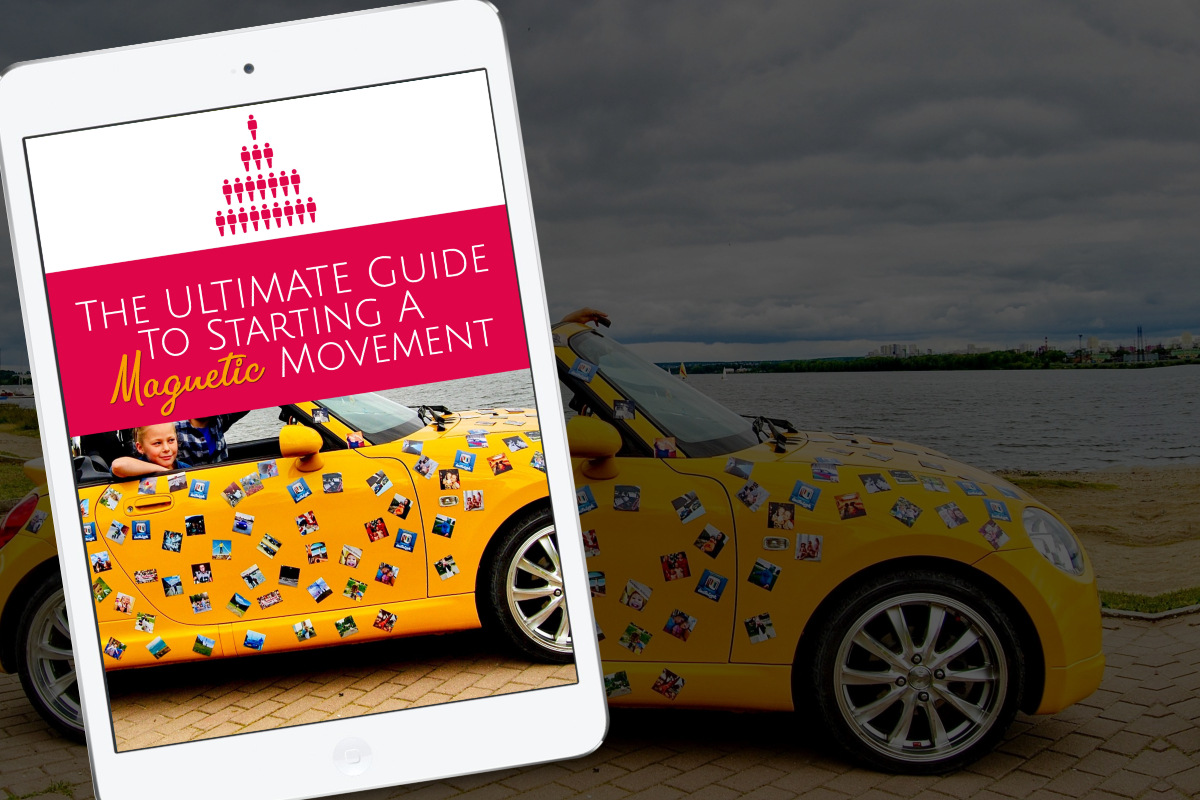 For a limited time I'm giving you FREE access to my Ultimate Guide To Creating A Magnetic Movement.
Click here to get FREE access to my Ultimate Guide To Starting A Magnetic Movement for a limited time only
STAGE 5 MONEY
Now that you've started to build your audience and you've started to get a few sales coming in, it is time to systematize the process of making sales so you can convert more and more of your tribe to loyal customers.
At this stage you'll want to plan out a promotion that you can run just after your event has finished.
You will need to decide what kind of sales trigger you want to employ for your business.
Do you prefer to focus on email marketing, social media selling, webinars, live streams, discovery calls, or challenges to help you sell your products?
At this stage you can experiment to see which sales system you prefer, and what suits your personality best.
When you've chosen your ideal sales system, you can develop processes and automations around this method.
STAGE 6 MAXIMIZE
During the first 5 stages of running a business, you will have become very successful in your business. You might even be feeling a little too successful at this point as you might feel like you are doing too much and you're not able to take a break from your business.
At this stage of your business you will need to think about bringing on extra support to enable you to take a break from doing everything, and you will want to do a lot more automation to make your business a lot more stable.
You can start to create systems and processes around all of the key tasks that you do on a regular basis in your business. This is going to save you so much time and allow you to finally have that time freedom and money to enjoy.
Next Steps
If you would like to achieve business mastery in 6 months walking through my step-by-step training through all of the 6Ms of business mastery, I would like to invite you to join my membership.
Join The Dream Business MASTERY Membership
Get Ready To:
Design Your Dream Business Based On Your Own Personality
Create Crowd-Pleasing Products That Transform Lives
Attract A Loyal Following Who Are Queuing Up To Buy From You
Achieve Phenomenal And Consistent Growth
Easily Manifest All Of Your Goals
Using My Proven 6-Stage Dream Business Mastery Method
The Dream Business Mastery Membership is specifically designed for content creators and online educators who are excited to manifest all of the results they desire, and appreciate a balanced life of doing work they love, making good money they actually have time to enjoy.
This membership contains everything you need to make your business a success. You will get access to ALL of my current and future products in this membership.
Right now I have a special introductory price so go and join while that's still available.
Click here to learn more about Dream Business Mastery
Now it's your turn to go and put your STAMP on the world.
Conclusion
Business Growth is a massive passion of mine, and I have many more posts and videos to help you reach your goals so stick around and see what else I can help you with by checking out the links below.
Related Resources You Will Love
TAKE YOUR MANIFESTATION TO THE NEXT LEVEL
Products
✔️
MANIFEST YOUR PERFECT DAY COURSE
: Manifest the life of your dreams and live your perfect day every single day.
Click here for access.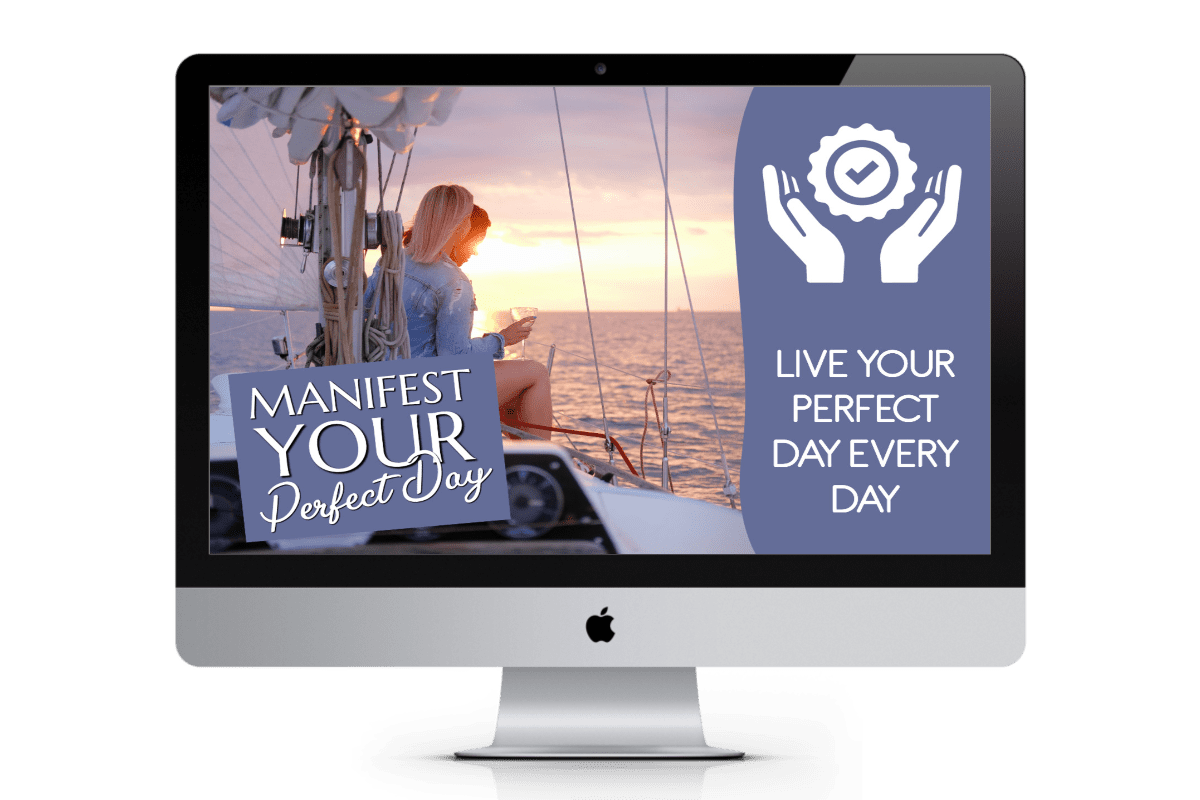 ✔️
BUSINESS MANIFESTATION CLUB
: Manifest a MASSIVE, engaged, and positive FOLLOWING, and MANIFEST the MONEY you desire using never-seen-before manifestation techniques that will transform your results in both your work and your life as a whole.
Get a FREE 7 day trial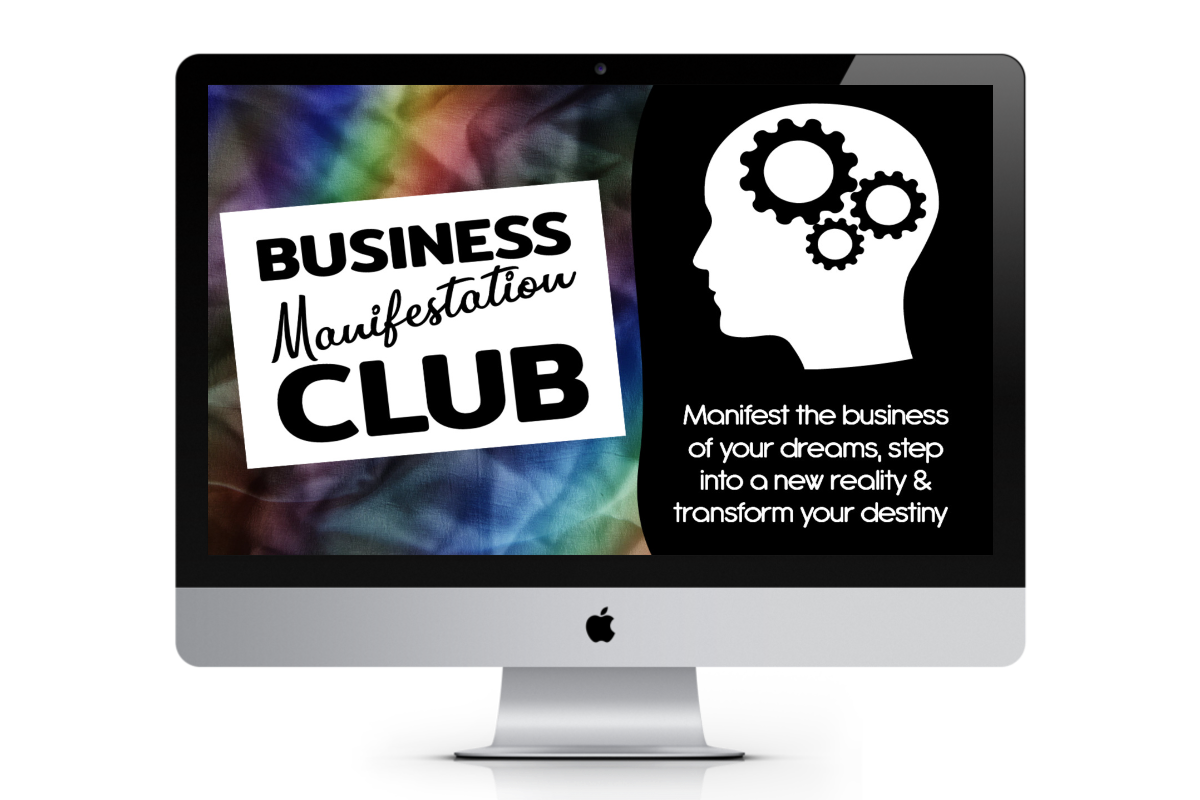 ✔️
DREAM BUSINESS MASTERY
: Get access to ALL of my current and future products. This is my entire system to take you from your current reality to business mastery.
Learn more by clicking here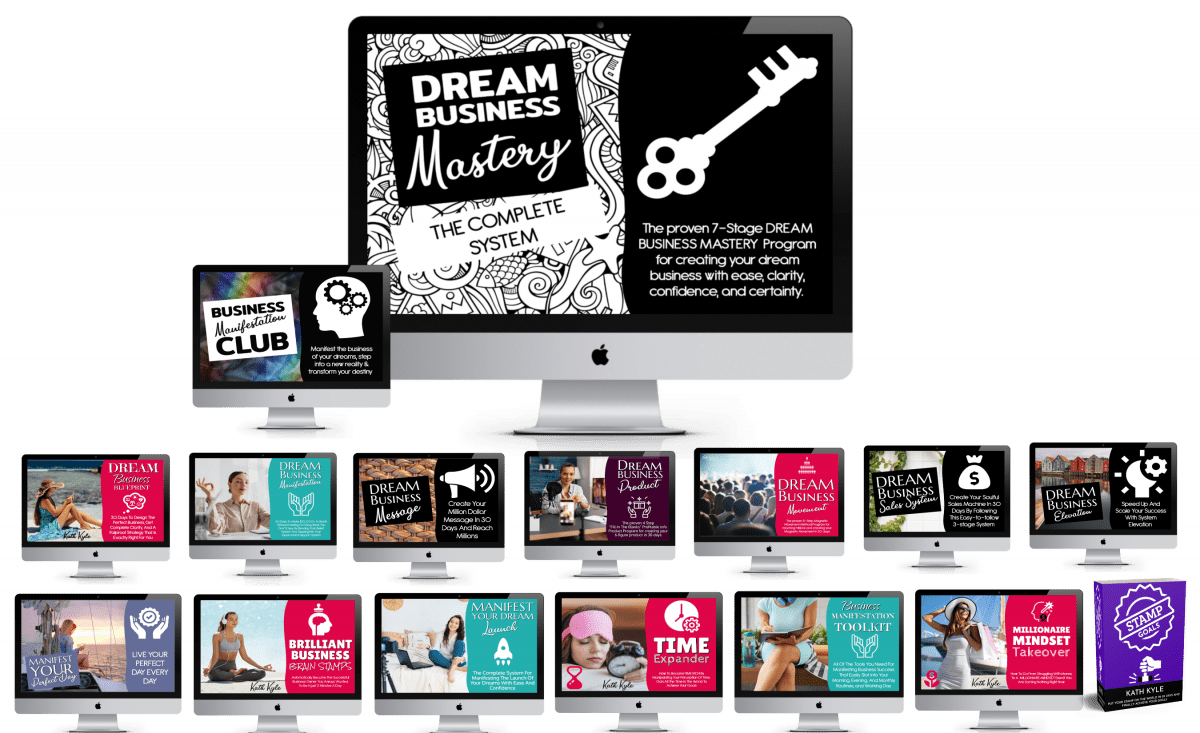 ✔️
STAMP GOALS BOOK
: Put Your STAMP On The World In 30 Days And Finally Achieve Your Goals.
Grab your copy by clicking here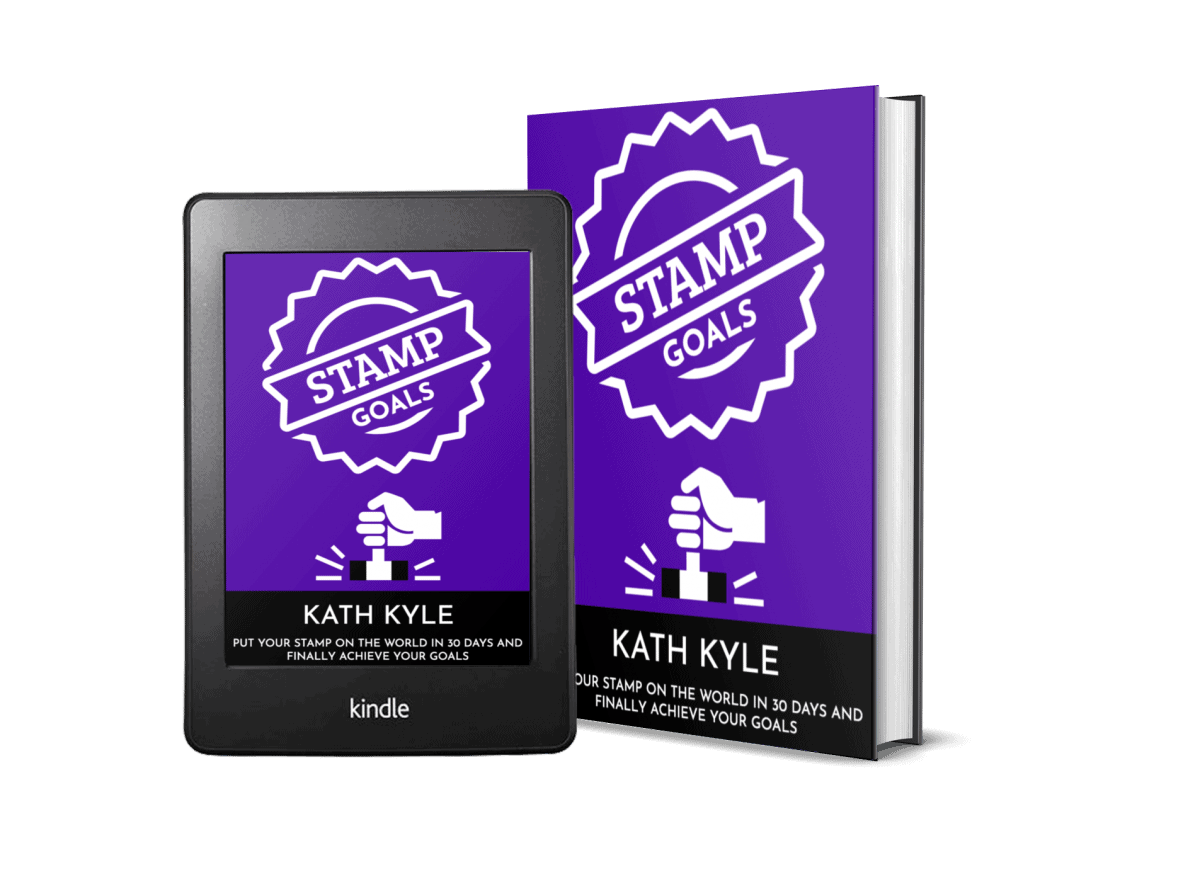 ✔️
ALL PRODUCTS
:
See all of my products and courses by clicking here.
Free Gifts
✔️
MANIFESTING WITH REVERSE MEMORIES GUIDE
: Creating Reverse Memories Is The Best Way To Guarantee Your Desires Will Manifest In Reality.
Click here for FREE access.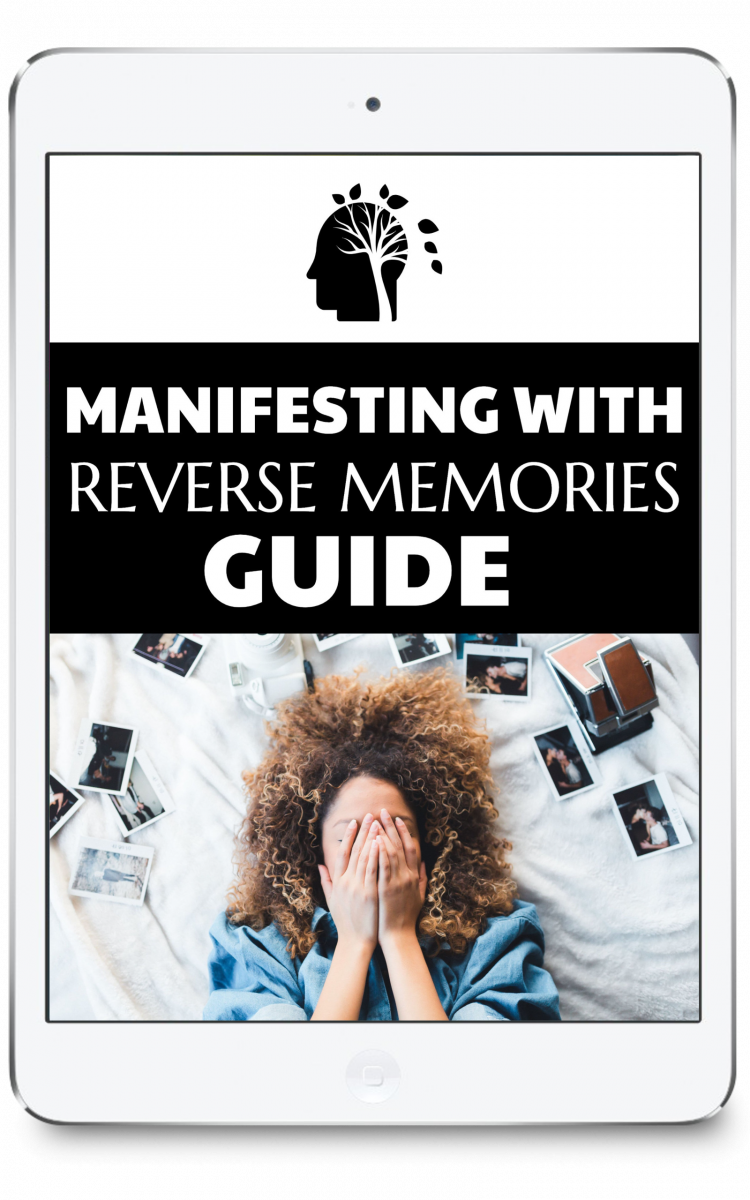 ✔️
10 MINUTE MANIFESTATION MEDITATION
: This powerful 10 minute manifestation meditation will reprogram your subconscious mind and is guaranteed to bring your manifestation into your physical reality.
Click here for FREE access.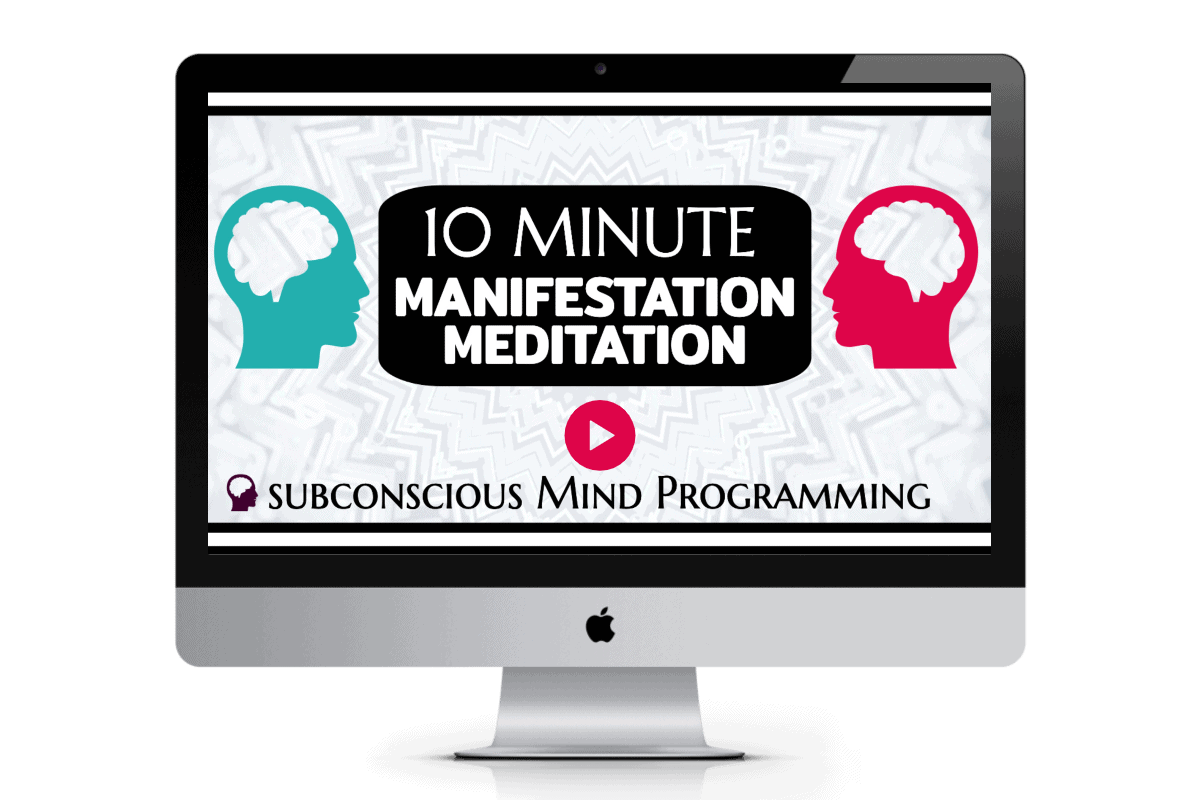 ✔️
MANIFESTATION MILESTONES BOARD PACK
: MANIFEST FAME, FORTUNE, and FOLLOWERS by creating a vision board and achievement board to manifest business milestones.
Click here for FREE access.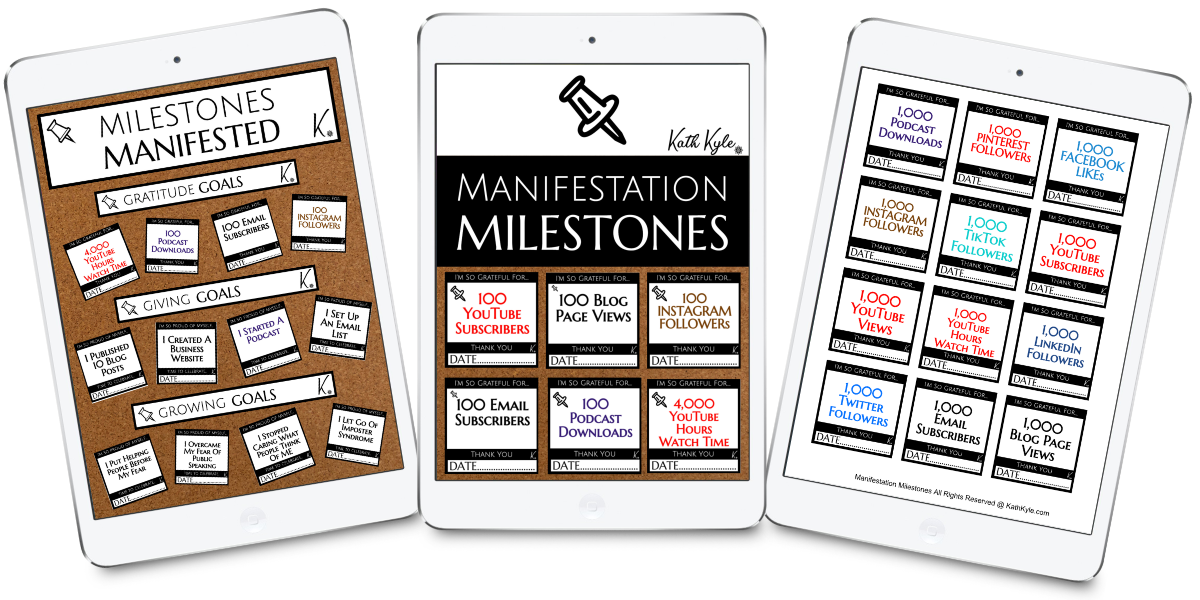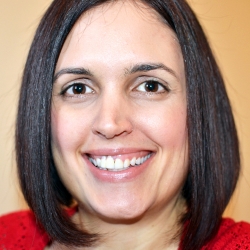 Latest posts by Kath Kyle
(see all)
Please follow and like my content: