Here are the easy steps to start a simple bullet journal to organize scheduling, reminders, to-do lists, brainstorming, and other organizational tasks into a single notebook.
When it comes to goal-setting and getting organized for work, one of the things I frequently get asked about is how to quickly start a bullet journal.
Somehow, I feel a sense of satisfaction knowing that despite the predominance of online systems designed for appointment setting and task management, there are people like me who still prefer to begin with the old-school way.
I prefer to start my journaling on paper as it helps me be more creative to step away from the computer. When I have my thoughts mapped out on paper, I then like to transfer them to the computer.
There's just something about going analog that makes us feel connected with whatever our hands produce, and it's a good sign that you're personally committed to your action plans when you decide to write it down.
On the flip side, starting a bullet journal may be daunting to some as it requires setting aside time for prepping and writing the actual journal entries.
Even more time-consuming is the trend in which you decorate your notebooks and layout the spreads to suit your aesthetic appetite. I've got to admit, although I love things to look pretty, I don't like to spend my time doodling and drawing. I prefer to just get my thoughts on paper.
But whether or not you plan to add cute details, a bullet journal can be as simple as you want to be—none of those fancy washi tapes and colorful markers that are typical of DIY journals you can see on Pinterest.
So, without further ado, I'm going to lay down the steps on how to start a simple bullet journal that anyone can use for their goal-setting practice.
What Is A Bullet Journal
A bullet journal is an analog technique used for personal organization and task management developed by New York-based designer named Ryder Carroll. Its purpose is to help people manage their priority tasks, appointments, reminders, and things to do, as well as organize their thought processes through visualization and graphic brainstorming.
With a variety of stationery supplies these days, it's quite hard to identify a planner from a bullet journal.
Simply put, a planner is a pre-printed system that is mainly used for scheduling tasks and appointments, while a bullet journal is more of a personal system that you yourself have designed to suit your own unique organizational needs.
That said, a bullet journal is something you create out of blank pages of a notebook and designed according to your personal requirements.
A typical bullet journal summarizes your written entries using abbreviated bullet points, hence the term.
Usually, a bullet journal is created from scratch using dotted journals or grid notebooks, although it's just a matter of personal preference.
While you can tweak the bullet journal to your liking, you should keep in mind that it needs to be more functional than cute or aesthetically satisfying.
To do that, you need to follow the steps I've listed below on how to start a simple bullet journal that works.
How To Start A Simple Bullet Journal: 5 Easy Steps
Once you've allocated enough time for making a bullet journal, all you need to do is follow the instructions below.
1. Prepare Your Journaling Materials
This sounds intuitive but you need to make sure your writing essentials are good to go to avoid lagging behind schedule.
What works for me is a conveniently-sized notebook with blank pages.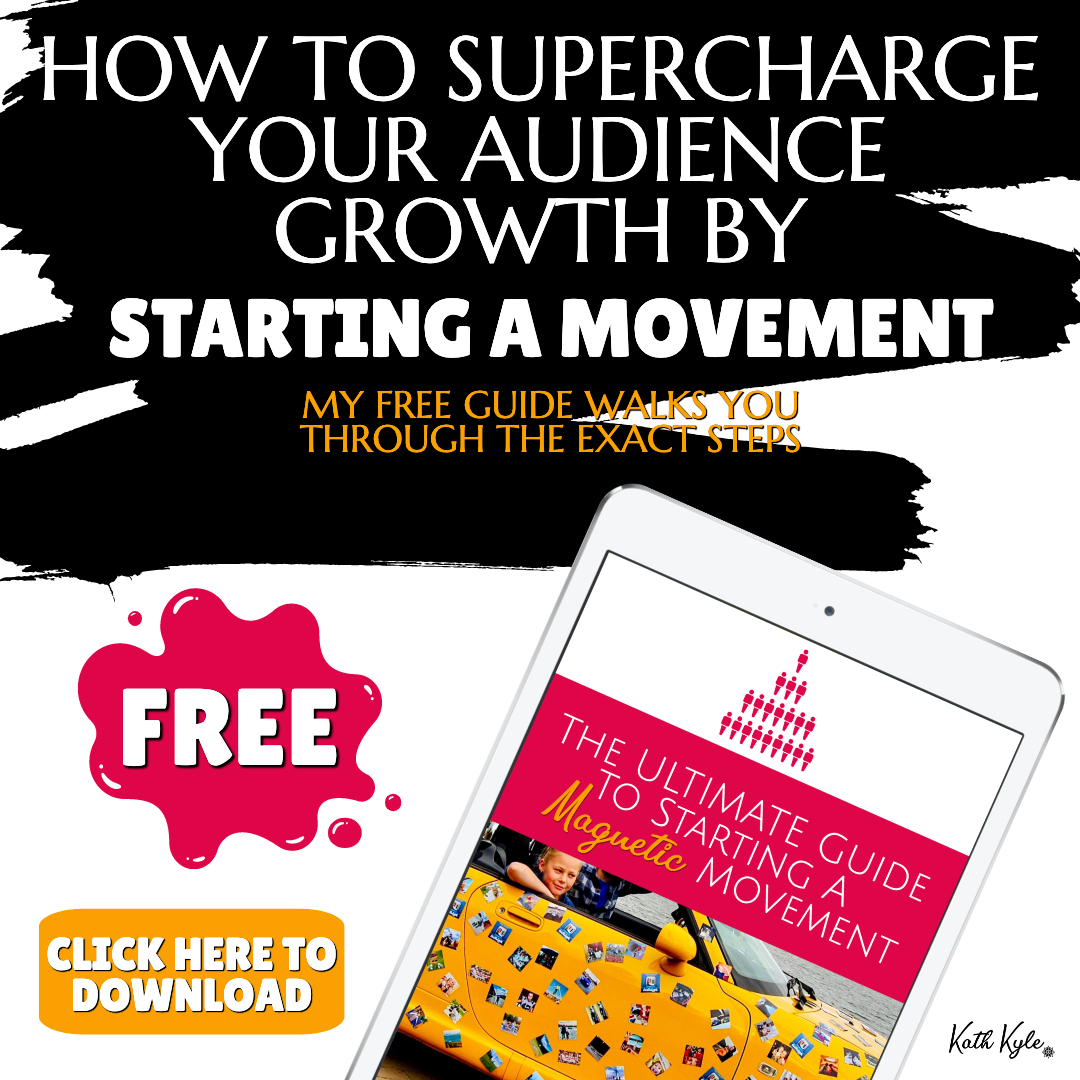 You'll need lots of blank pages for doing your own layout and spreads. A commonly used notebook is one that is either dotted or has gridlines.
I'll tell you why they are popular options in the next steps.
Meanwhile, have your pen ready. Its ink should not bleed through the pages as you'll need as much writing space as possible.
You may also want to use at least one colored pen to help you highlight important details or labels in your bullet journal.
2. Lay Down The Index Page
Your "BuJo" or bullet journal is like a book which pages you flip through on a regular basis—only that you write on it instead of simply reading its contents.
That said, you'll need something that resembles a Table of Contents to lay down the backbone of the bullet journal.
This is called the Index page. The index is written on the first leaf of the notebook where you list down the sections of your bullet journal, as well as the glossary of symbols used throughout the pages.
3. Create The Pages For Your Logs
These are the pages dedicated to brain-dumping tasks and projects you're working on at the moment.
Also known as "future logs", these pages similarly contain short and long-term goals that you want to keep track of.
Most logs can either be monthly or daily or both, depending on your task management preferences.
Monthly logs typically use a monthly calendar where you can categorize goals and things to do in the next 30 days, while daily logs mainly concern day-to-day reminders for meetings, appointments, and to-do lists.
As much as possible, keep your entries simple. You don't need to write a whole sentence when a few phrases would do. For example, instead of writing "I will call Anna to follow-up on my investment plans", try to shorten it with just "Call Anna re: investment" and you're good to go.
Creating logs will help you keep a track of your goals because you'll know what tasks you are working towards on a monthly basis that will help you reach your goals.
4. Choose Your Signifiers
Your bullet journal doesn't have to be all that—bullet points and nothing more. You can be as creative with the symbols you use as you please.
However, make them easy to recognize during scanning since they can affect the way you prioritize your goals and tasks.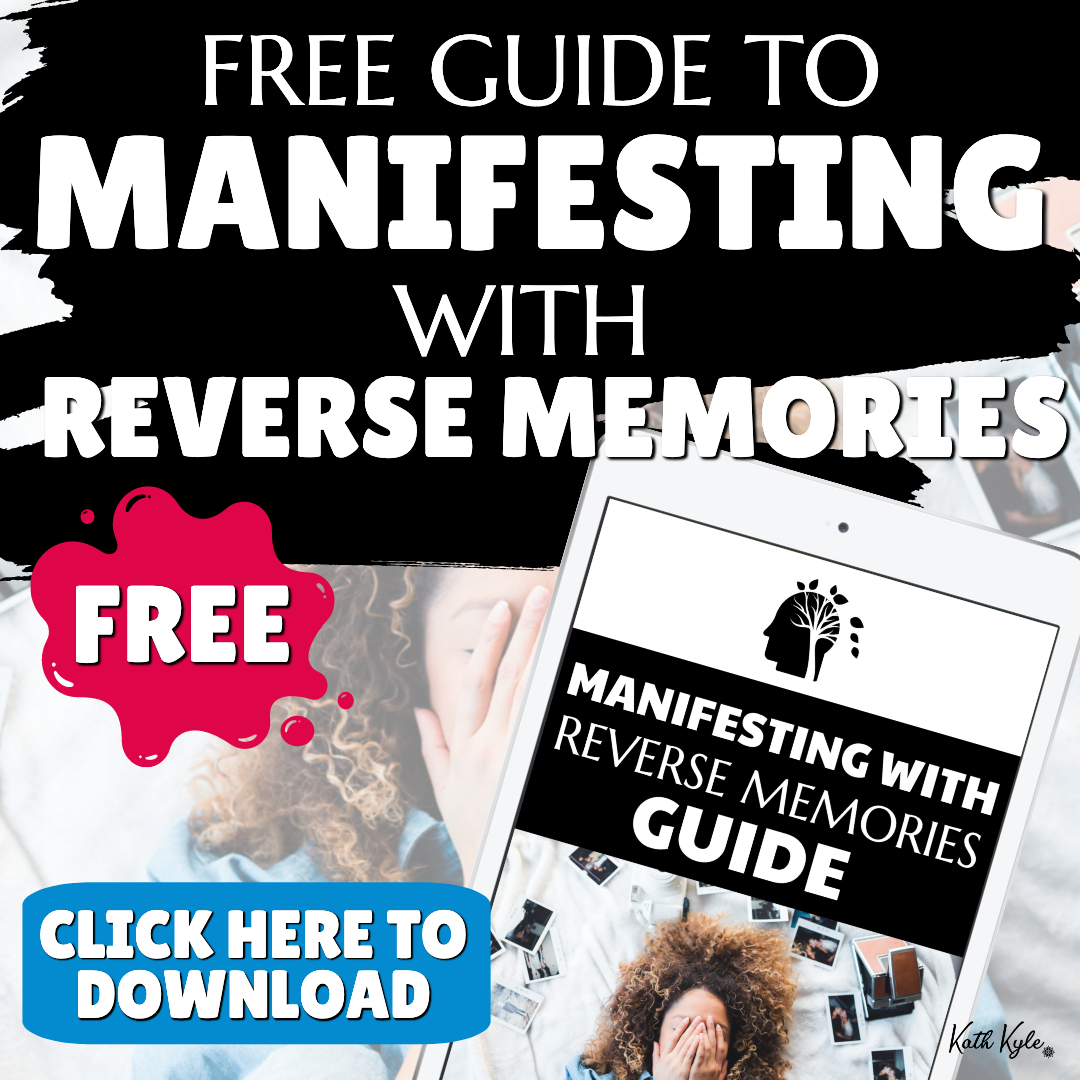 For most people, bullets work best for listing tasks, while circles and dashes are great for events and notes, respectively.
Stars are often used to represent the most important,high-priority tasks, while a strikethrough often denotes canceled items or entries.
As for migration—the process of updating and carrying over unfinished tasks to the next future logs—I've seen people use arrows to signify that a particular item is "migrated".
Take note that these signifiers can be customized to suit your own requirements.
5. Document Your Collections
As the term suggests, "collections" are running lists of items and things that you want to keep track of or remember for a later time.
They can be in the form of a chart, a list, or a tracker that allows you to creatively visualize your progress and task performance.
You may want to document your progress in areas such as your daily habits, moods, fitness, and finances.
If you're a content creator, you may also list down blog topics and other content management details in the Collections section so you can get back to your ideas at a later time.
Next Steps
Now that you've got everything you need to get your mind in the right place for success with your goals, you might be looking for the right tools to set your goals and actually achieve them? I have a free gift for you that you're going to love. For a limited time, I am giving away the planner that I use to set goals for my six-figure blog.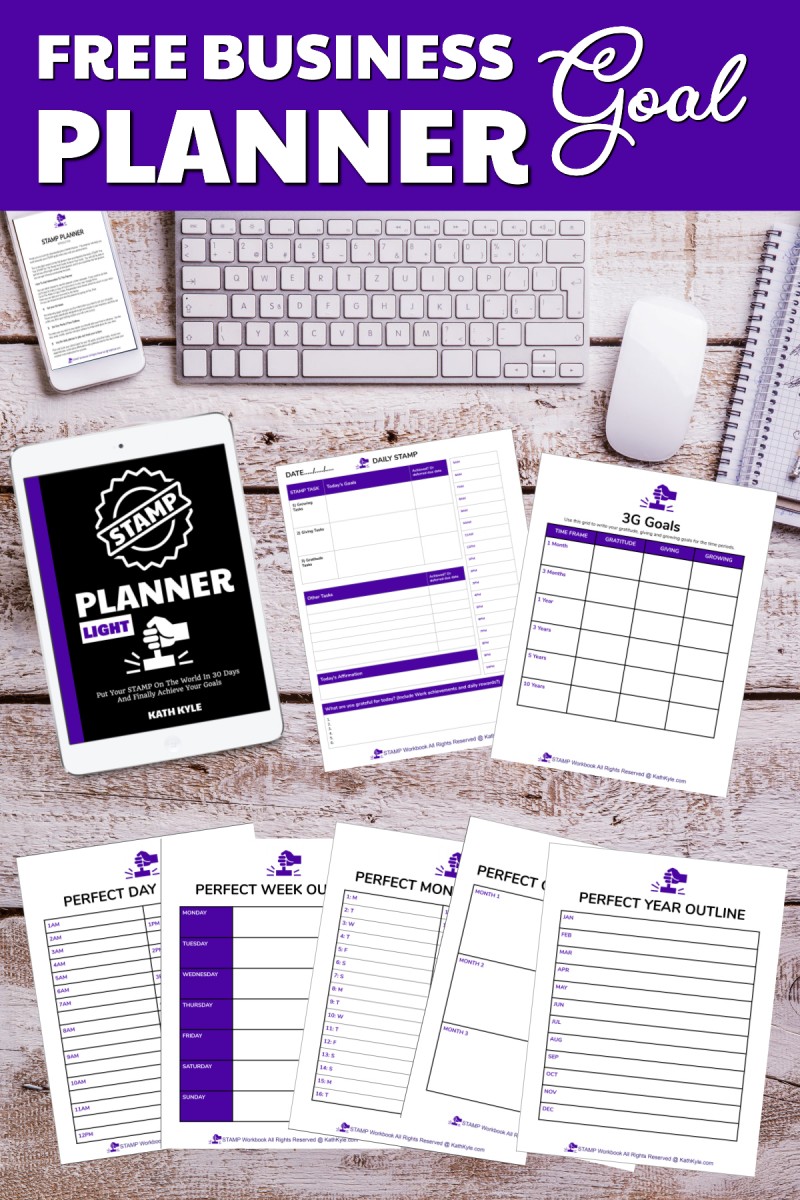 Click here to get your free business goal planner.
Conclusion
Indeed, there's no single rule on how to start a simple bullet journal.
At first, it might seem overwhelming given the amount of inspiration available for you to pattern your own.
But if you decide to skip the intricate designs and awe-inspiring layouts, you'll see that bullet journaling is actually a fun and easy way to get organized and achieve your goals.
Goal setting is a massive passion of mine, and I have many more posts and videos to help you reach your goals so stick around and see what else I can help you with by checking out the links below.
Related Resources You Will Love
Sources:
TAKE YOUR MANIFESTATION TO THE NEXT LEVEL
Products
✔️
MANIFEST YOUR PERFECT DAY COURSE
: Manifest the life of your dreams and live your perfect day every single day.
Click here for access.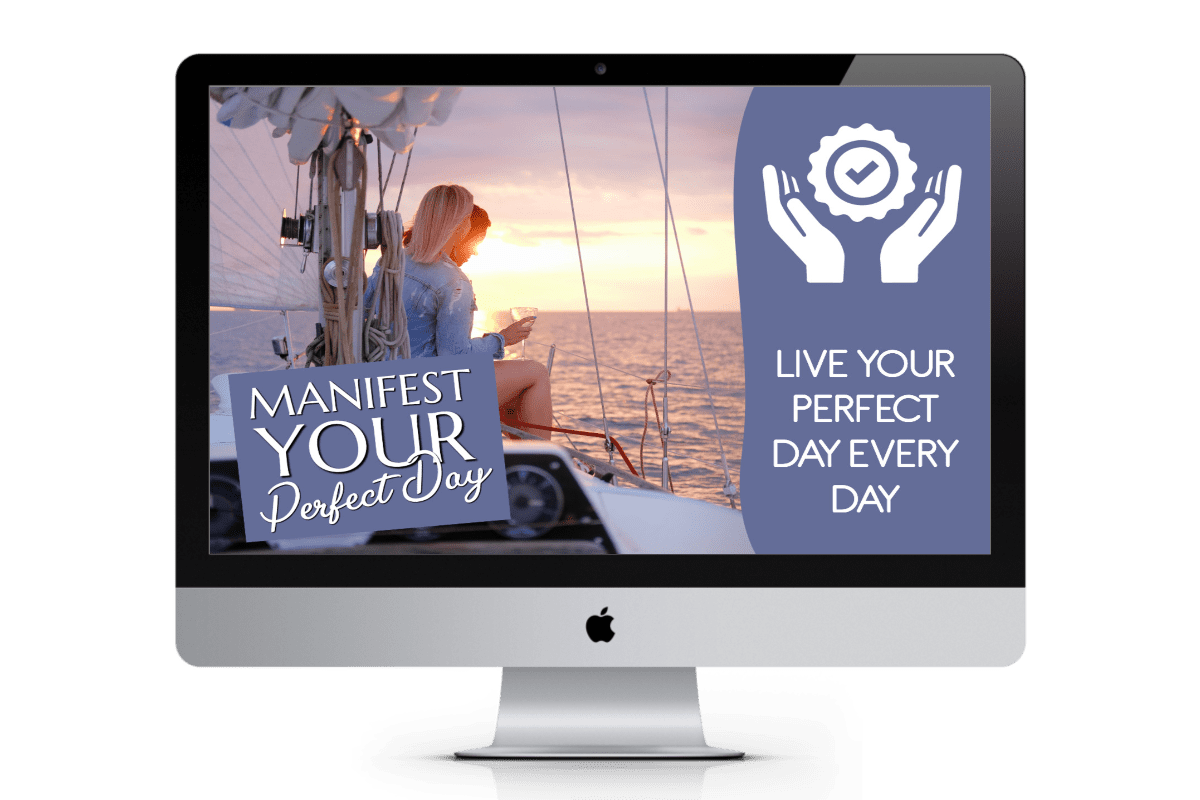 ✔️
BUSINESS MANIFESTATION CLUB
: Manifest a MASSIVE, engaged, and positive FOLLOWING, and MANIFEST the MONEY you desire using never-seen-before manifestation techniques that will transform your results in both your work and your life as a whole.
Get a FREE 7 day trial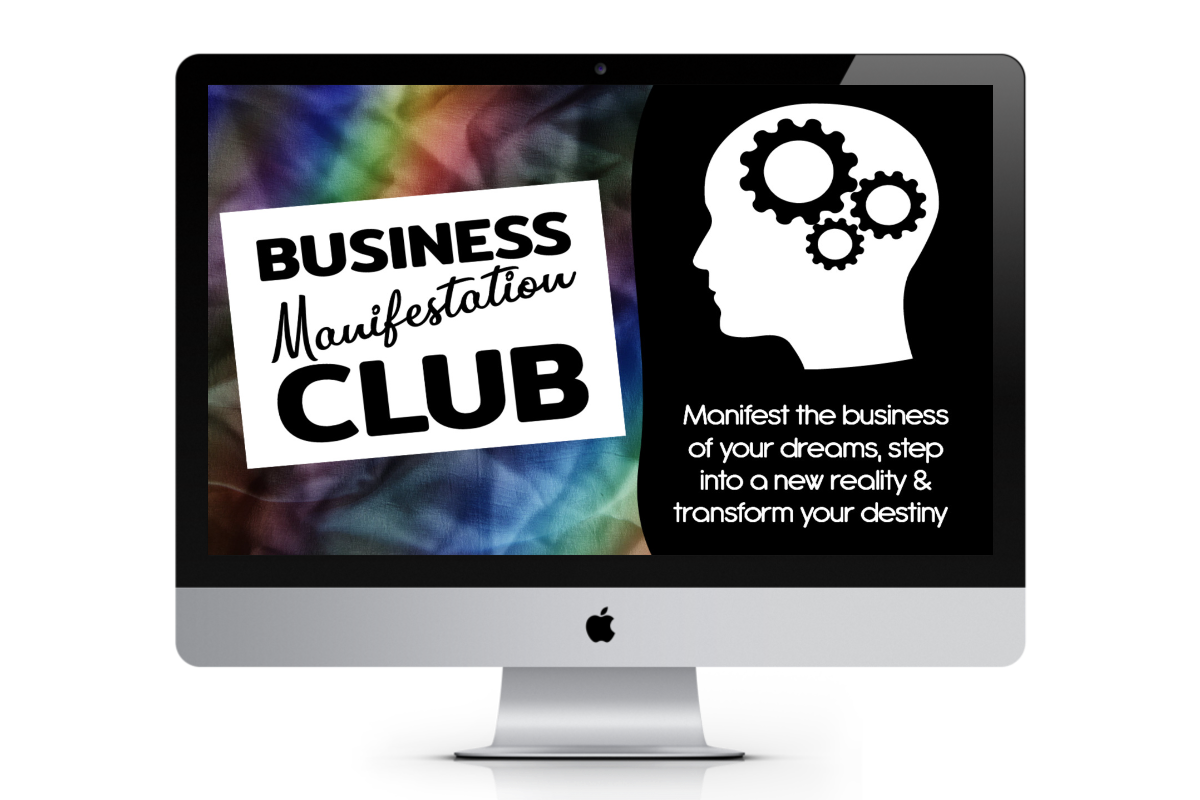 ✔️
DREAM BUSINESS MASTERY
: Get access to ALL of my current and future products. This is my entire system to take you from your current reality to business mastery.
Learn more by clicking here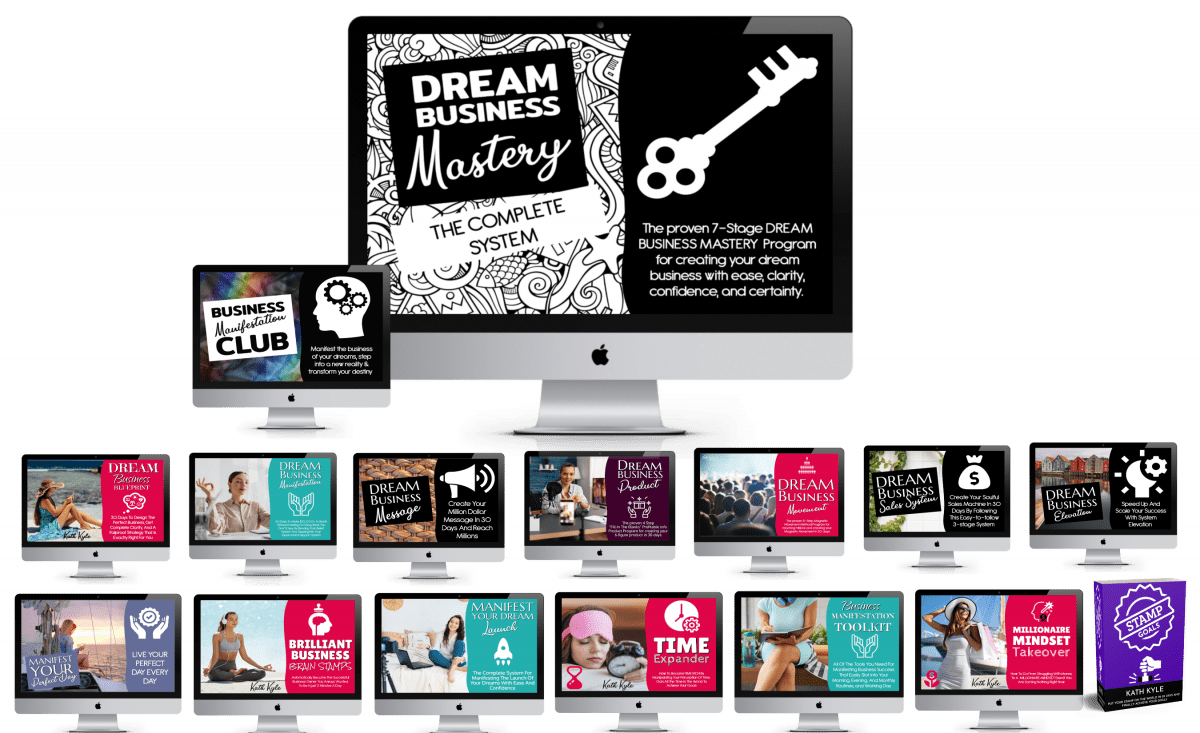 ✔️
STAMP GOALS BOOK
: Put Your STAMP On The World In 30 Days And Finally Achieve Your Goals.
Grab your copy by clicking here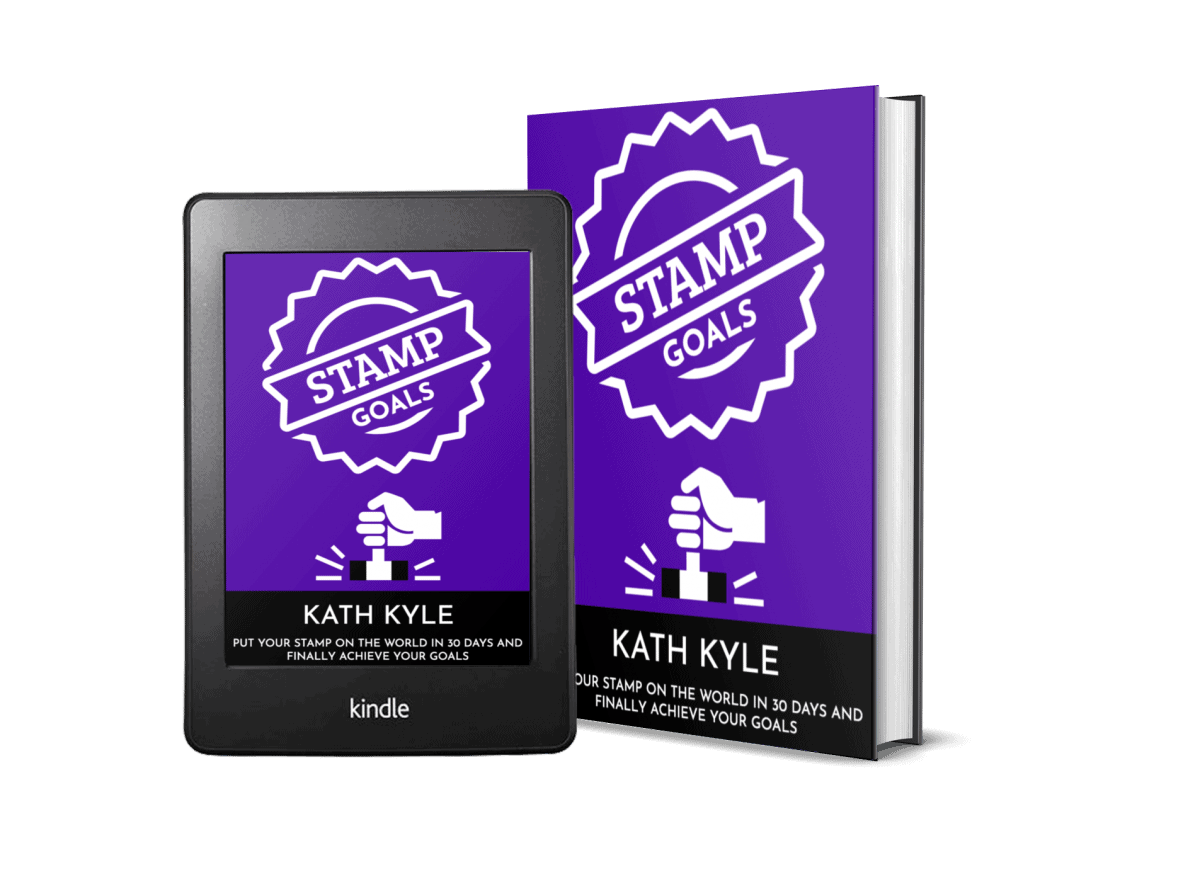 ✔️
ALL PRODUCTS
:
See all of my products and courses by clicking here.
Free Gifts
✔️
MANIFESTING WITH REVERSE MEMORIES GUIDE
: Creating Reverse Memories Is The Best Way To Guarantee Your Desires Will Manifest In Reality.
Click here for FREE access.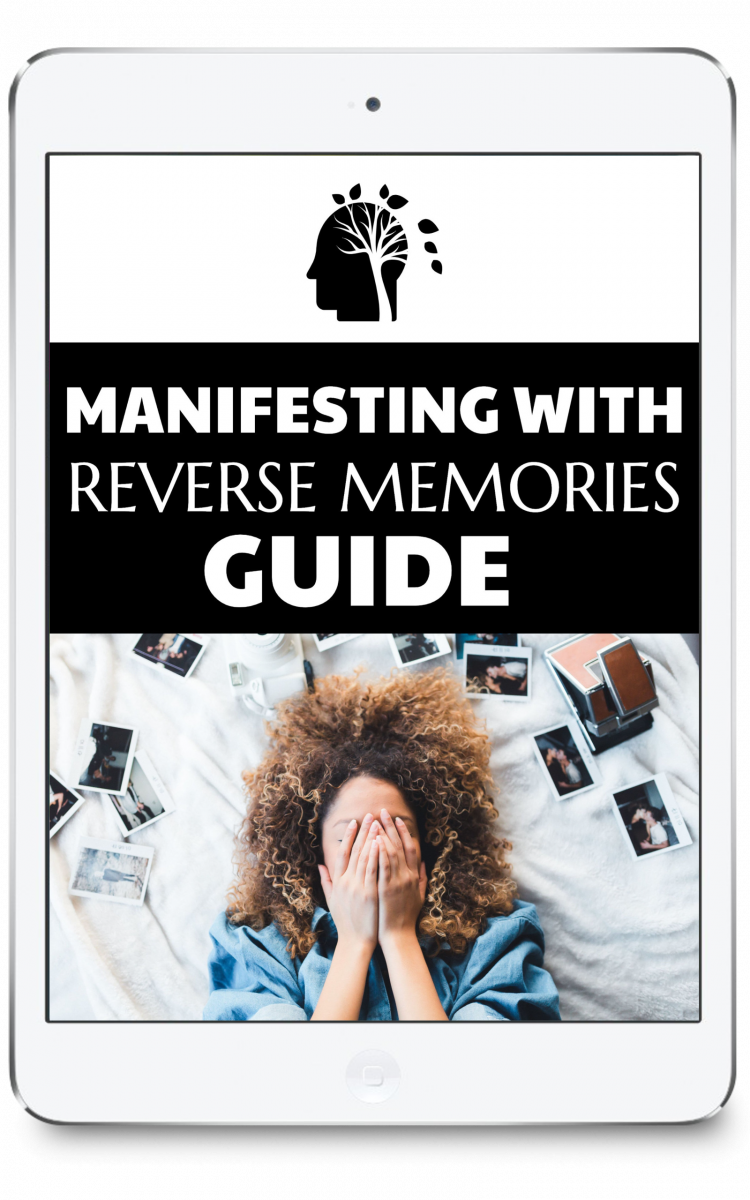 ✔️
10 MINUTE MANIFESTATION MEDITATION
: This powerful 10 minute manifestation meditation will reprogram your subconscious mind and is guaranteed to bring your manifestation into your physical reality.
Click here for FREE access.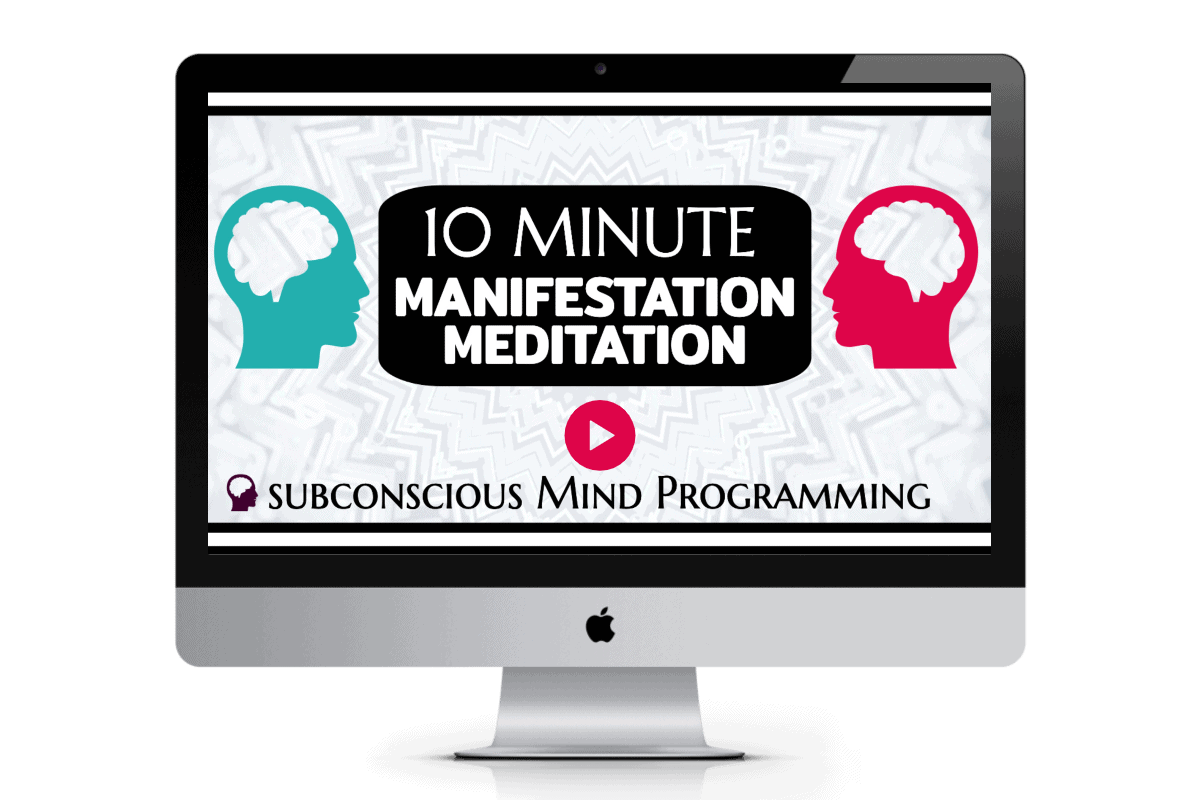 ✔️
MANIFESTATION MILESTONES BOARD PACK
: MANIFEST FAME, FORTUNE, and FOLLOWERS by creating a vision board and achievement board to manifest business milestones.
Click here for FREE access.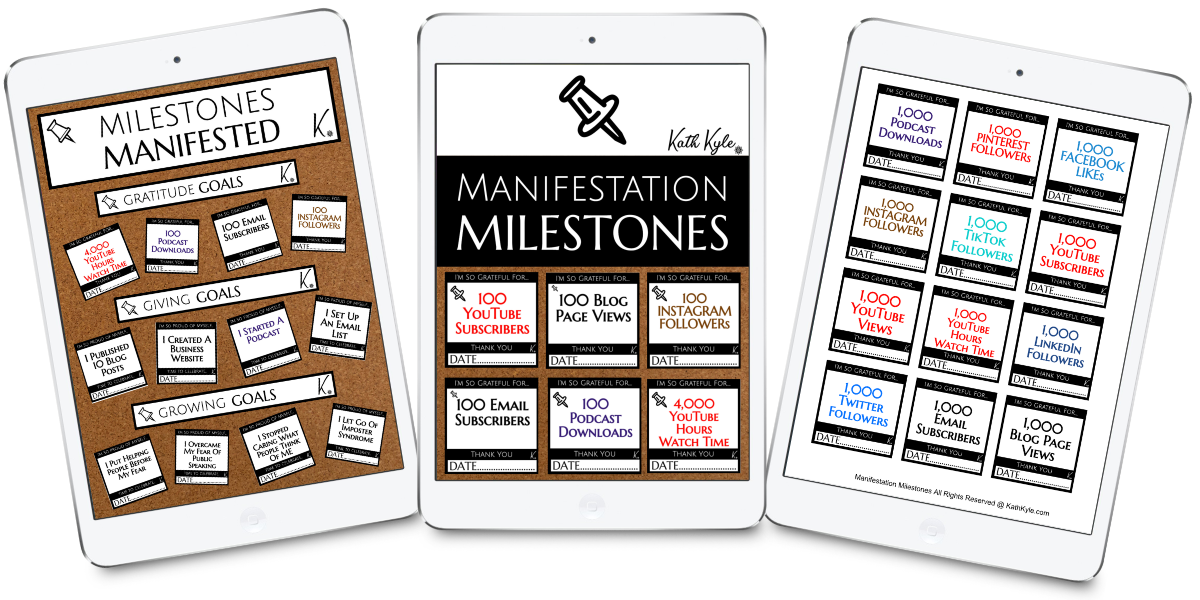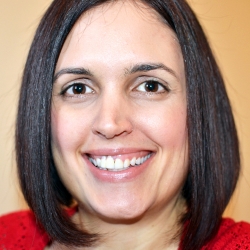 Latest posts by Kath Kyle
(see all)
Please follow and like my content: