Here's exactly how to use manifestation journaling to change your reality much faster than you can imagine. I'm also sharing 3 powerful journaling prompts with you.
Manifestation Journaling has absolutely changed my life beyond all recognition.
I have used journaling to manifest so many things such as:
Moving to another country
To get my dream waterfront house
To have all my extended family life in the same city
To start my dream business
Reach millions of people and transform lives all over the world
Make an income I never used to think was possible for me
Becoming a confident and successful business owner
I could go on and on about the things that I've manifested through journaling, and it's pretty much everything seeing as I use journaling for everything that I desire to bring into my reality.
Journaling is my favorite manifestation tool and one of the most powerful tools in my opinion.
Today I'm going to show you exactly how to use journaling to manifest the reality that you want.
It Is My Intention For You To:
Discover how to change your reality with journaling
Know that you can have whatever reality you desire
My Name is Kath Kyle. I lead the Hustle-Less, Manifest-More Movement.
I help conscious creators and change-makers manifest success through my Dream Business Coaching, Courses and Club.
You can either read this blog post below or listen to the audio version. Click the button below to listen to my podcast episode and click here to subscribe to my podcast.
You can also watch a summary of this post in the video below if you just want the highlights. Click here to subscribe to my Youtube channel.
How To Control Reality With Your Mind
Before I explain more about how to manifest with journaling it's important for me to make something very clear.
Your journal doesn't manifest your results.
You do.
Your journal is just a tool to help you manifest with more clarity.
What actually controls your reality is your mind, your belief system, through your imagination.
Journaling isn't a magical tool that has special powers. Journaling just helps you to focus your thoughts on what you want.
Is Journaling A Form Of Manifestation?
A manifestation is only a manifestation when something becomes a reality in the physical world.
Before your desire has materialized, it is simply a memory in your mind.
What helps us to manifest is to use manifestation techniques.
Journaling is a type of manifestation technique.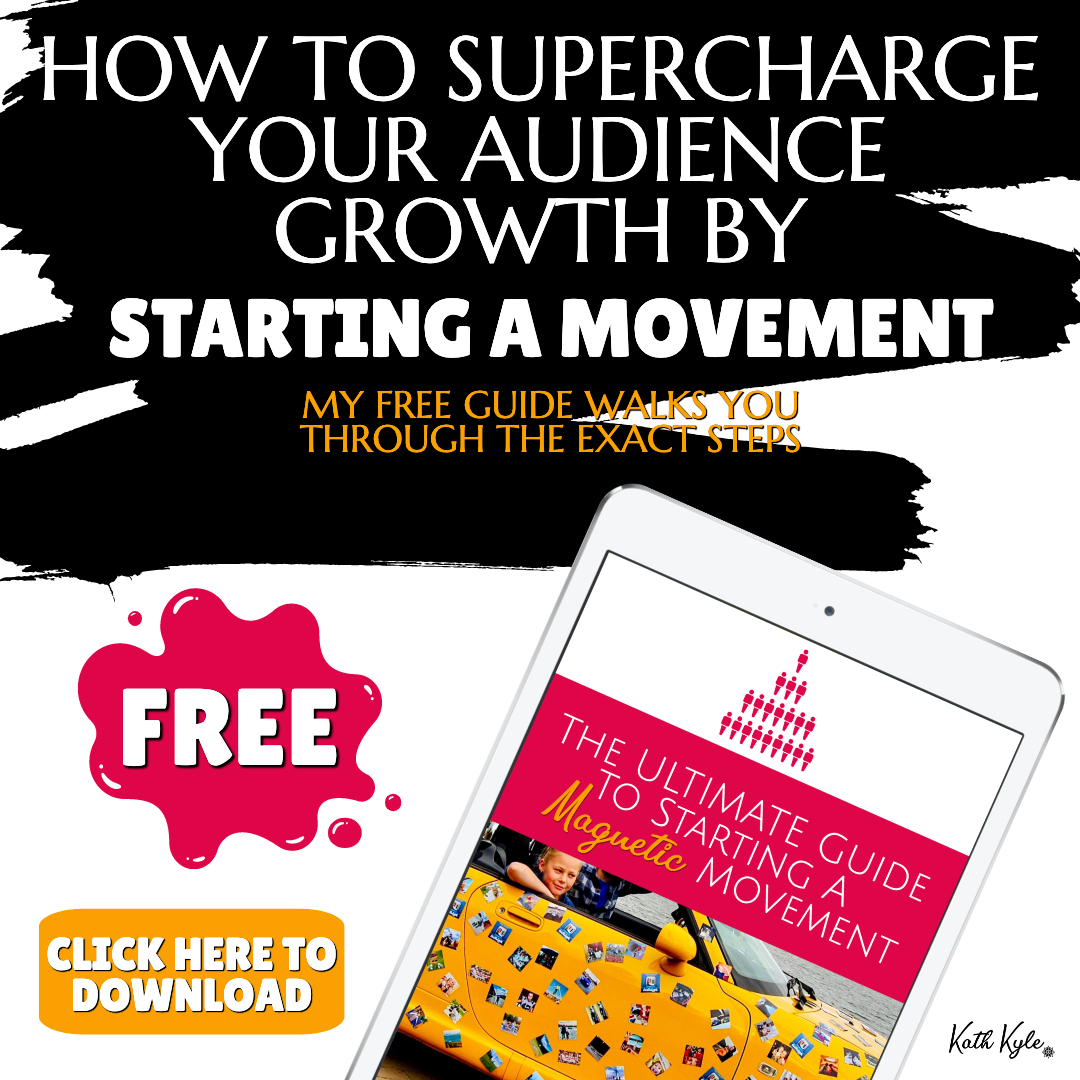 There are many different types of manifestation techniques, but they generally fit into 4 different categories:
Writing
Speaking
Hearing
Moving Your Body
Whether you are writing your desires down, speaking them out loud, hearing them being spoken to you, or taking a particular action, none of these will work unless you are also imagining that you already have your manifestation as you go about this process.
It is the ability to sense that your manifestation is already here in your imagination that brings it into your physical reality.
So whatever method or manifestation technique helps you feel your desire real, that is the method you should use.
I suggest you try out a few different techniques and go with the method that helps you use your imagination the best.
Benefits Of Manifestation Journaling
I personally love using journaling as a manifestation technique because:
Journaling helps you focus your mind and stop it wandering
In the time it takes to write down what you want, you have plenty of time to form an image of your desire in your imagination at the same time
Seeing your desires written down in front of you helps you to remember what you want so you can focus your thoughts on them much more often
It's so exciting to keep a record of your desires and the dates that they manifested
For people who struggle to sit and meditate or visualize, having something to do with your hands can feel much easier
How To Start Journaling For Manifestation
If you are new to manifestation journaling I recommend you start with an easy exercise.
Get out your journal, and make a massive list of everything you desire to have.
Write it in past tense as if you've already received it.
Try and think of some small things and some bigger things that you desire. I call the smaller desires Boosters as they boost your day. I call the bigger things Transformers as they transform your life.
For example, you would write a list like this:
I made a sale today
It was sunny today
I made $10,000 this month
I was given a gift today
Someone gave me a nice compliment today
One of my posts on Instagram went viral
I saw a rainbow today
As you write your list, try and imagine that you've already received what you desire. Remember it is your imagination that manifests, not the art of writing it down.
Even just reading this list, you could have already formed mental images of the things I have listed above, and I wouldn't be surprised if you start to receive some of these things in the next week. (When you do, come back and let me know).
This list is what I call Gratitude Goals. I call them Gratitude goals because you can't physically force the manifestation of any of these goals, and you'll be grateful for them when they manifest.
Listing your Gratitude Goals is a great starting point for your journaling. You will see many things manifesting just from making a list like this.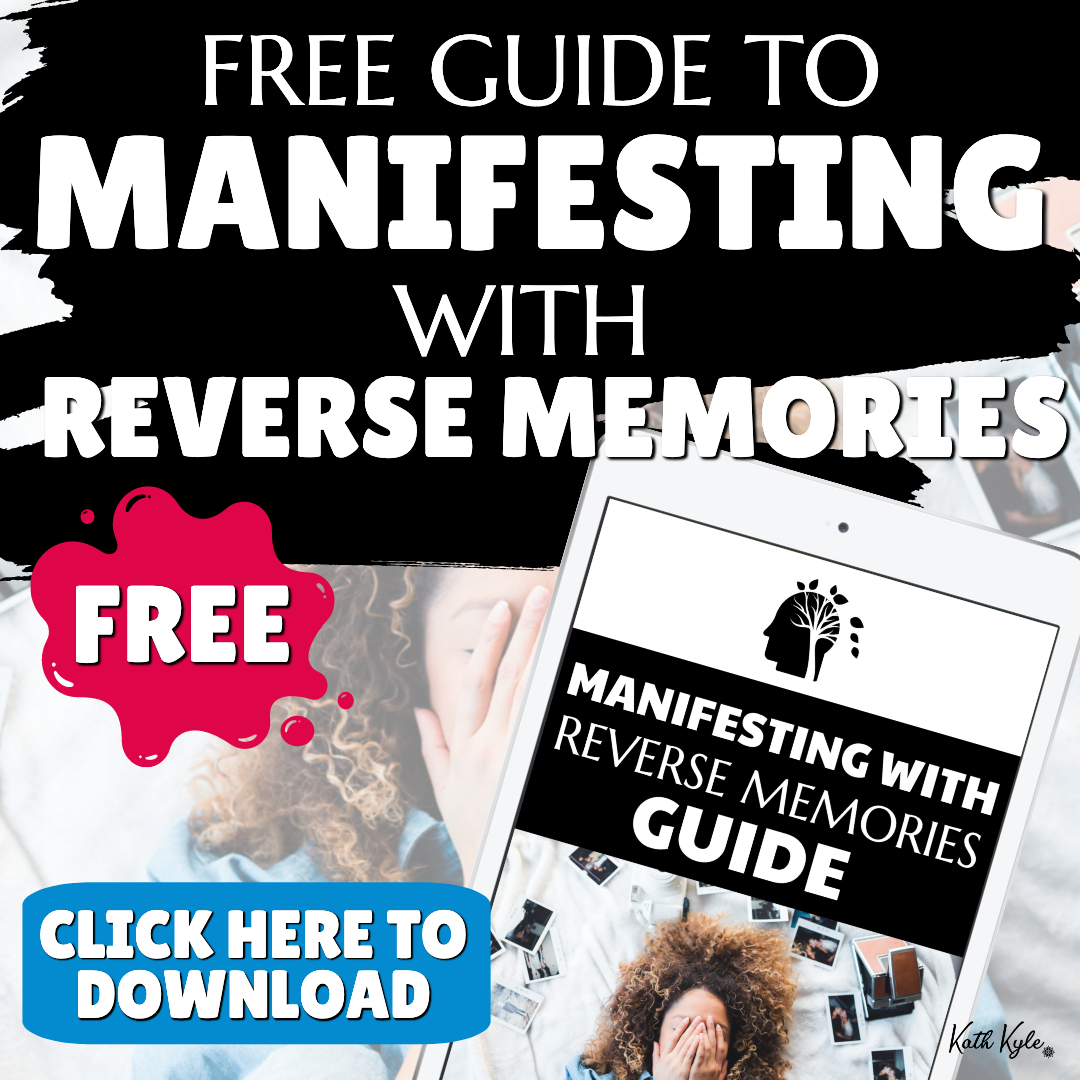 Manifestation Journaling Mistakes
There are a lot of mistakes that you can make when it comes to manifesting journaling and I have made a lot of them myself. I was doing manifestation journaling for years and nothing was happening, and I don't want that to happen to you.
Not Feeling Your Manifestation Real: Don't just go through the motions writing down what you want. Don't see this as a to do list item, something you need to race through and tick off.
Focusing On Just One Thing: If you only journal on one thing you want to manifest, you'll end up getting desperate about that. Usually this one thing is seen as a really big deal, and with that you've normally placed a lot of resistance on getting it, so have blocked your manifestation.
Writing In Future Tense: It's best not to write down a list of things you "want" to happen in the future for example "I want a new car. I want a new house." because that implies that you don't have what you want and it doesn't help you to feel like you already have something.
Manifestation Journaling Tips
Here are some tips to make sure that your manifestation journaling actually works.
Feel It Real: You have to be able to imagine yourself receiving what you want or it won't work for you. As you write, imagine you already have it.
Focus On A Variety Of Things Of Different Levels Of Importance: When you write down some smaller things on your list, you don't have any resistance to these so they are much more likely to manifest easier and faster. That will boost your confidence in your ability to manifest what you want and it will help the bigger things to manifest more easily too.
Write In Present Or Past Tense: Write down what you have already received or what you already have. An example of past tense is "I made a sale today". An example of present tense is "I own my dream car."
Manifestation Journaling Prompts
If you are looking to deepen your manifestation journaling practice, I'm going to share a few more journal prompts with you. These are journal prompts that I personally use every day.
1) What Would You Like To Receive Today?
What you would like to receive are the Gratitude Goals that we've already discussed. Make a list of Boosters and Transformers.
2) What Would You Like To Create Today?
One of the things that gives us the greatest satisfaction in life is to feel fulfilled.
We feel fulfilled by creating things that help other people and knowing that we've helped people.
What kind of work would give you the deepest satisfaction? How would you know that it had been well received?
Make a list of things you would like to give. I call these Giving Goals.
Examples of some Giving Goals are:
Writing a viral blog post
Creating a transformational video
Writing helpful emails that people can't wait to open
Making meals that nourish my family that they also love to eat
As you are making this list, make sure you feel each one of them as if they've already happened.
3) Who Would You Like To Be Today?
One of the most impactful things you can do to change your reality is to change who you are as a person.
How do you feel like you are holding yourself back? Do you feel like you are lacking the skills, personality, or character traits to achieve what you want to achieve?
Whatever areas of life you feel like you are lacking, you are going to write down the opposite of that.
Make a list of all of the qualities you want to have in present tense.
I call these desired character traits and skills Growing Goals.
When you change who you are, the whole world transforms before your very eyes.
Examples of some Growing Goals are:
I am such a good communicator
People love to be around me and listen to me
I always have so much confidence
I am someone who is always on time
I always remember everything I need to do
I am an expert in my field and always have a queue of people who want to work with me
As you are making this list, make sure you feel each one of them as if they are real right now.
How To Do Manifestation Journaling Every Day
If you really want to change your reality, the best way to do it is to make manifestation techniques a habit.
For that reason I suggest you set aside some time every day to do some journaling.
If you don't do manifestation journaling very often, you probably won't even notice your manifestations when they appear so you'll feel like it's not working and probably will just give up.
However, if you do this practice every day your manifestations will be at the forefront of your mind and you're much more likely to think about them during the day which gives you another opportunity to feel them real.
I suggest you do your journaling, either in the morning, or the evening, whenever it works for you.
I personally do my journaling about half an hour before I go to bed. Then I don't have to worry about running out of time because there's nothing else that needs to be done. So I can truly relax into it and enjoy it.
I have bought myself a lovely black and white spiral bound hard backed journal, and a black gel pen, to make the process more enjoyable.
I put my essential oils diffuser on, some lovely meditation music, put my salt lamp on, and really set the scene for some enjoyable me time.
I'm so motivated to do this because I see things manifesting every single day as a result of this practice and it's so much fun to create your own reality.
Next Steps
Now that you know how to use journaling for manifestation, would you like to know how to supercharge your manifestations by using a technique called creating Reverse Memories?
Creating Reverse Memories Is The Best Way To Guarantee Your Desires Will Manifest In Reality. In this FREE guide, I walk you through exactly how to do it.
I create my Reverse Memories in my journal, so this is a practice you can incorporate into your daily journaling habit.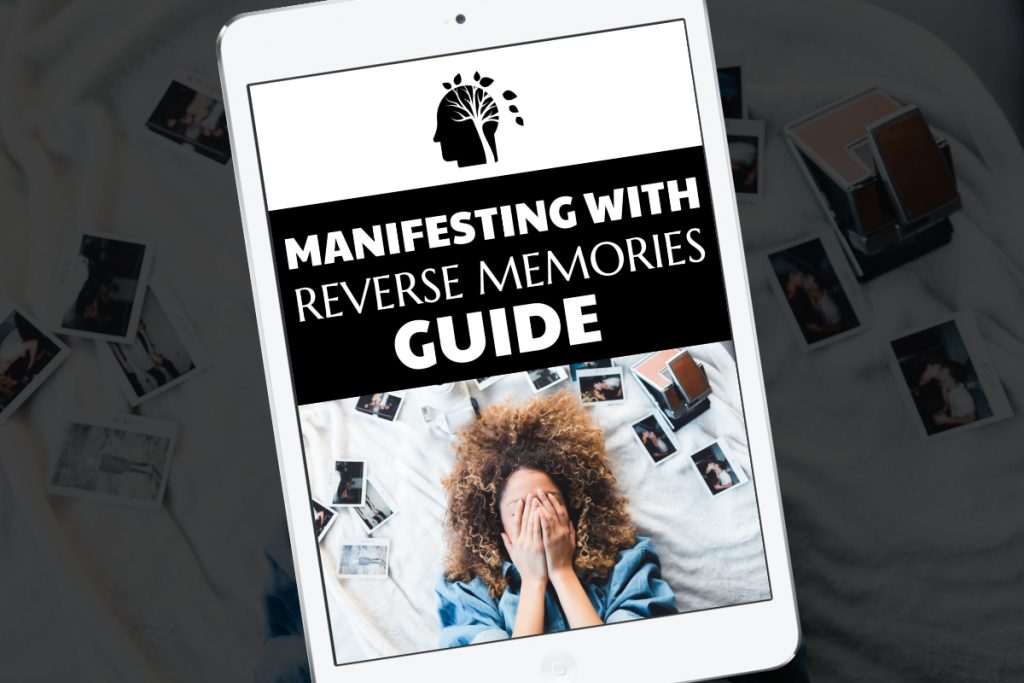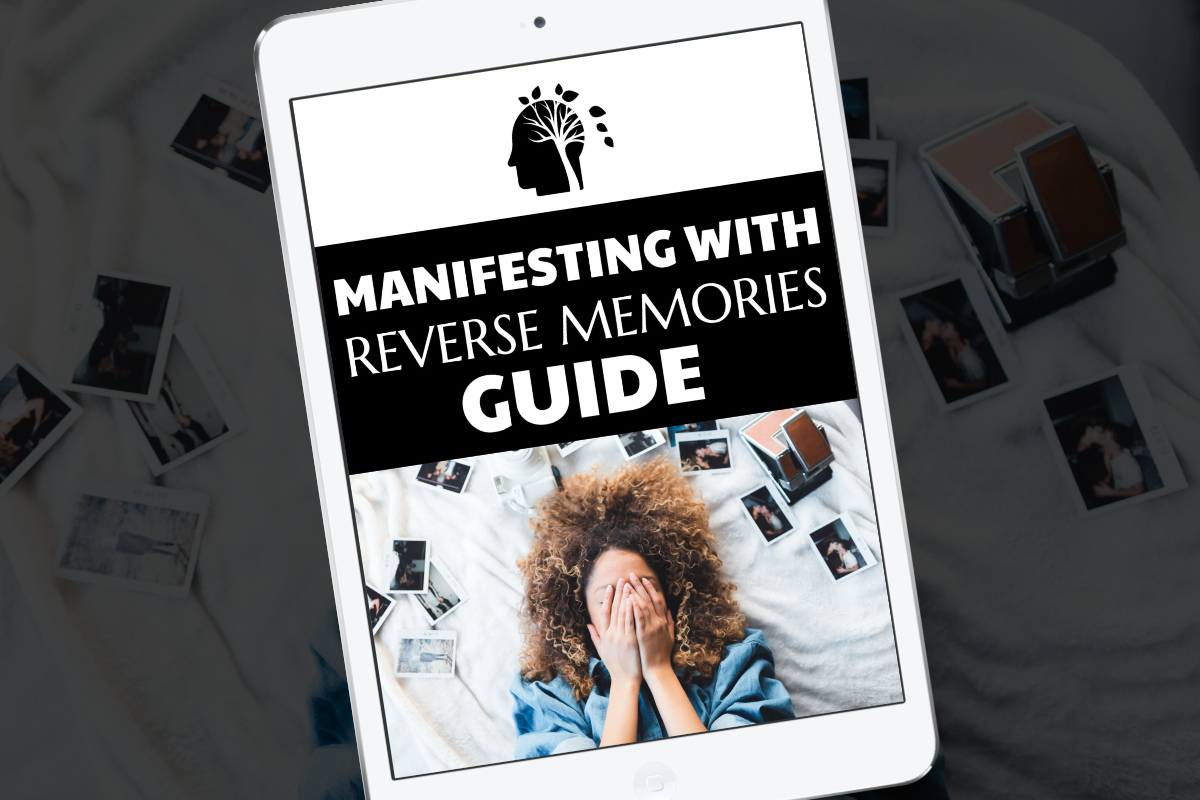 One of the most exciting things to happen to my business when I implemented this process is to double my revenue in my passive business in one month without taking any additional action towards it.
Get my free guide by clicking here.
Get My Reality Creation Journal Free
I have also created a Reality Creation Journal that has 10 journaling prompts that help you manifest the reality of your choice.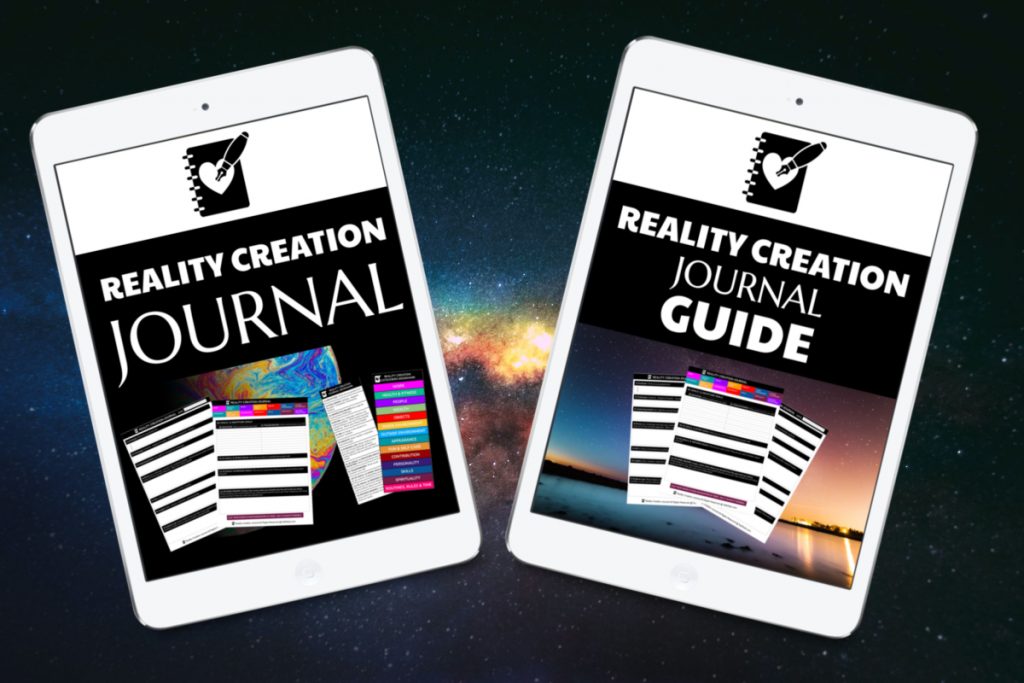 I use this journal every single day without fail and it's extremely powerful when it comes to manifestation.
I have also created a guide, and a Reality Creation course that walks you through exactly how to use the journal with full examples for each point.
Right now I am giving you FREE access to my Reality Creation Journal, Guide, Course, and EVERYTHING else inside my Business Manifestation Club for 7 days.
Get Ready To:
Manifest the business of your dreams
Step into a new reality as a confident CEO
Transform your destiny as a successful business owner
Every month in the Business Manifestation Club we take challenges together on different themes that are guaranteed to radically transform your life and your business before your very eyes.
Come and join us and put it to the test.
Click here to join the Business Manifestation Club FREE.
Now it's your turn to go and put your STAMP on the world.
Conclusion
Success Manifestation is a massive passion of mine, and I have many more posts and videos to help you reach your goals so stick around and see what else I can help you with by checking out the links below.
Related Resources You Will Love
TAKE YOUR MANIFESTATION TO THE NEXT LEVEL
Products
✔️
MANIFEST YOUR PERFECT DAY COURSE
: Manifest the life of your dreams and live your perfect day every single day.
Click here for access.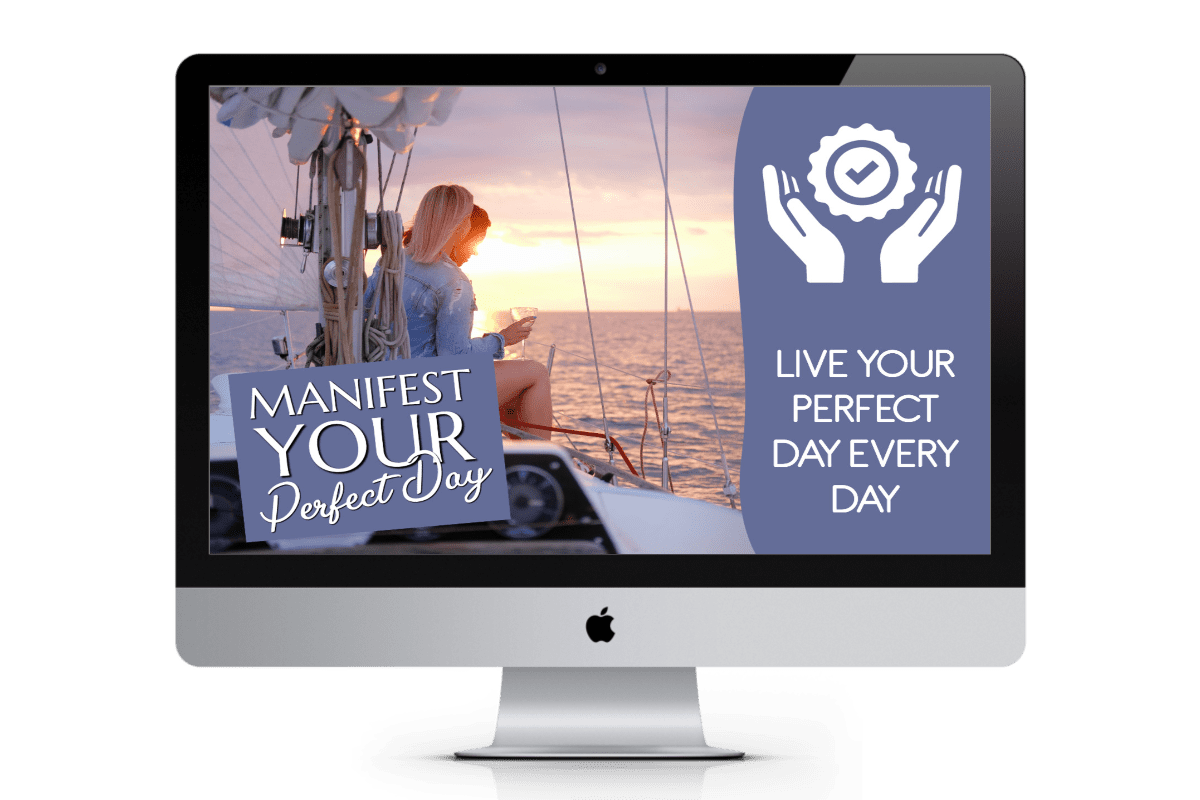 ✔️
BUSINESS MANIFESTATION CLUB
: Manifest a MASSIVE, engaged, and positive FOLLOWING, and MANIFEST the MONEY you desire using never-seen-before manifestation techniques that will transform your results in both your work and your life as a whole.
Get a FREE 7 day trial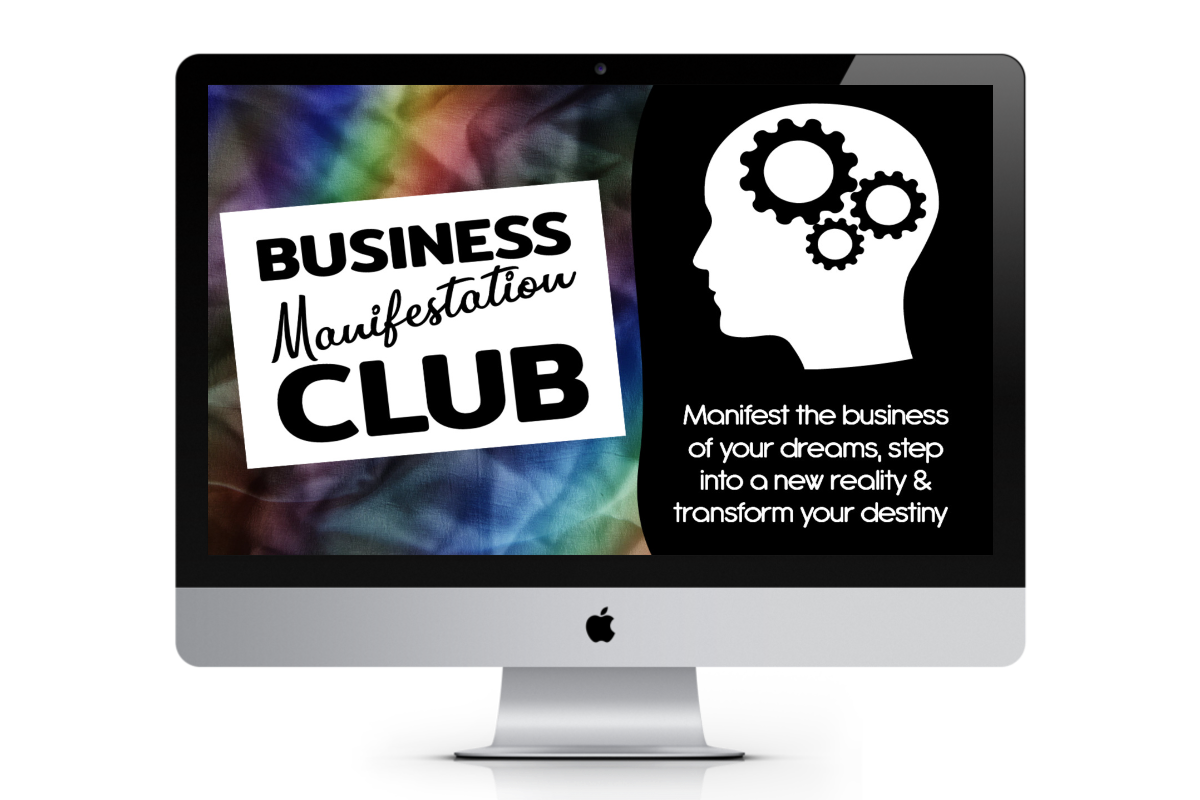 ✔️
DREAM BUSINESS MASTERY
: Get access to ALL of my current and future products. This is my entire system to take you from your current reality to business mastery.
Learn more by clicking here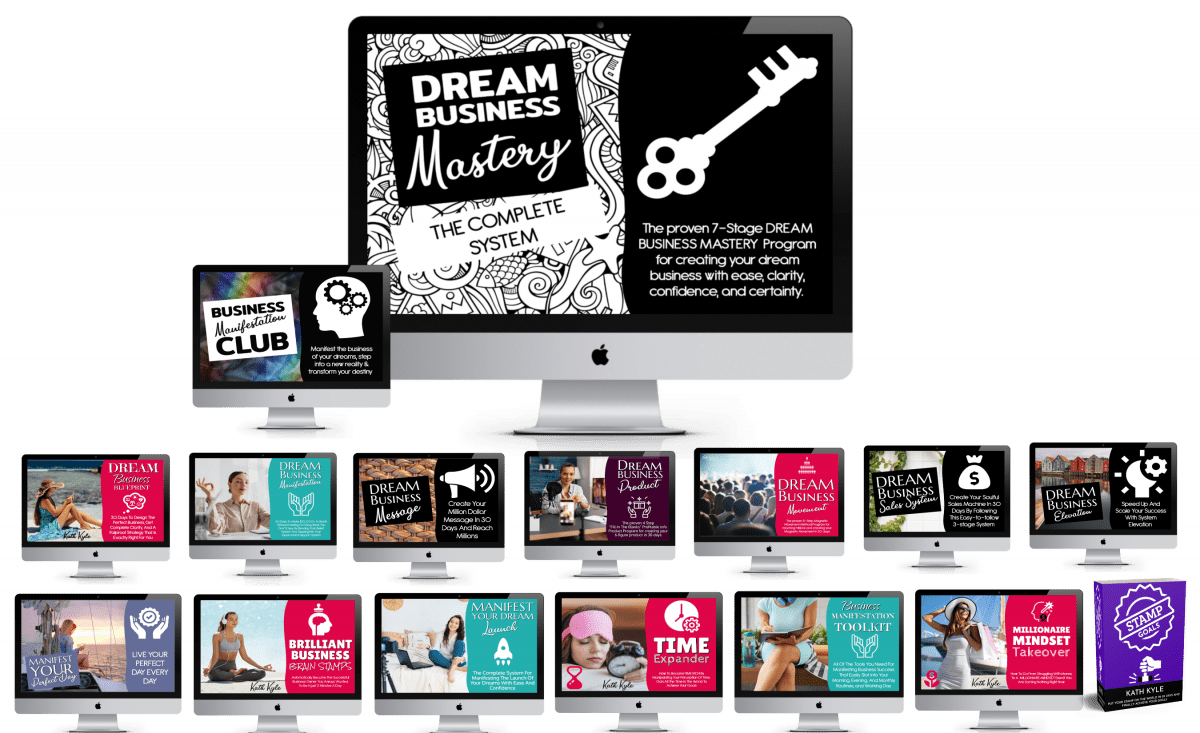 ✔️
STAMP GOALS BOOK
: Put Your STAMP On The World In 30 Days And Finally Achieve Your Goals.
Grab your copy by clicking here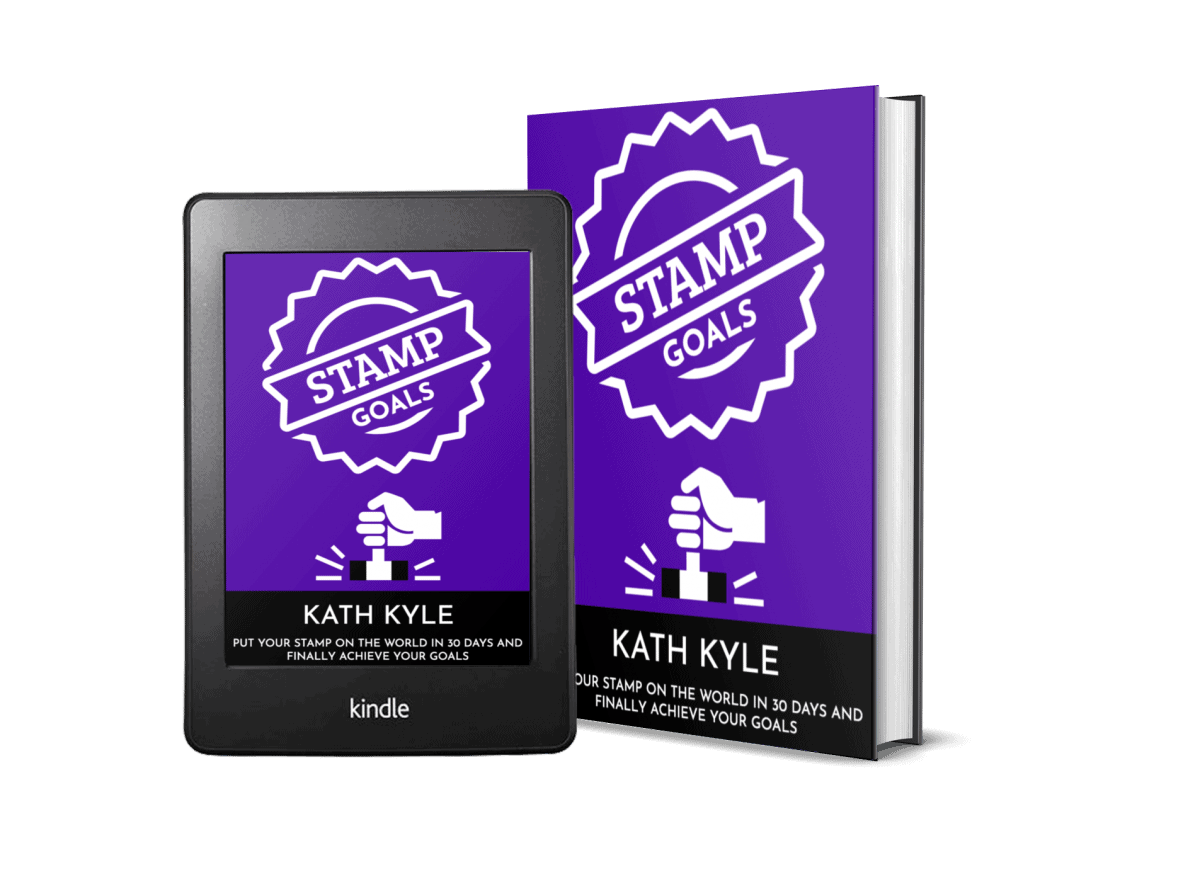 ✔️
ALL PRODUCTS
:
See all of my products and courses by clicking here.
Free Gifts
✔️
MANIFESTING WITH REVERSE MEMORIES GUIDE
: Creating Reverse Memories Is The Best Way To Guarantee Your Desires Will Manifest In Reality.
Click here for FREE access.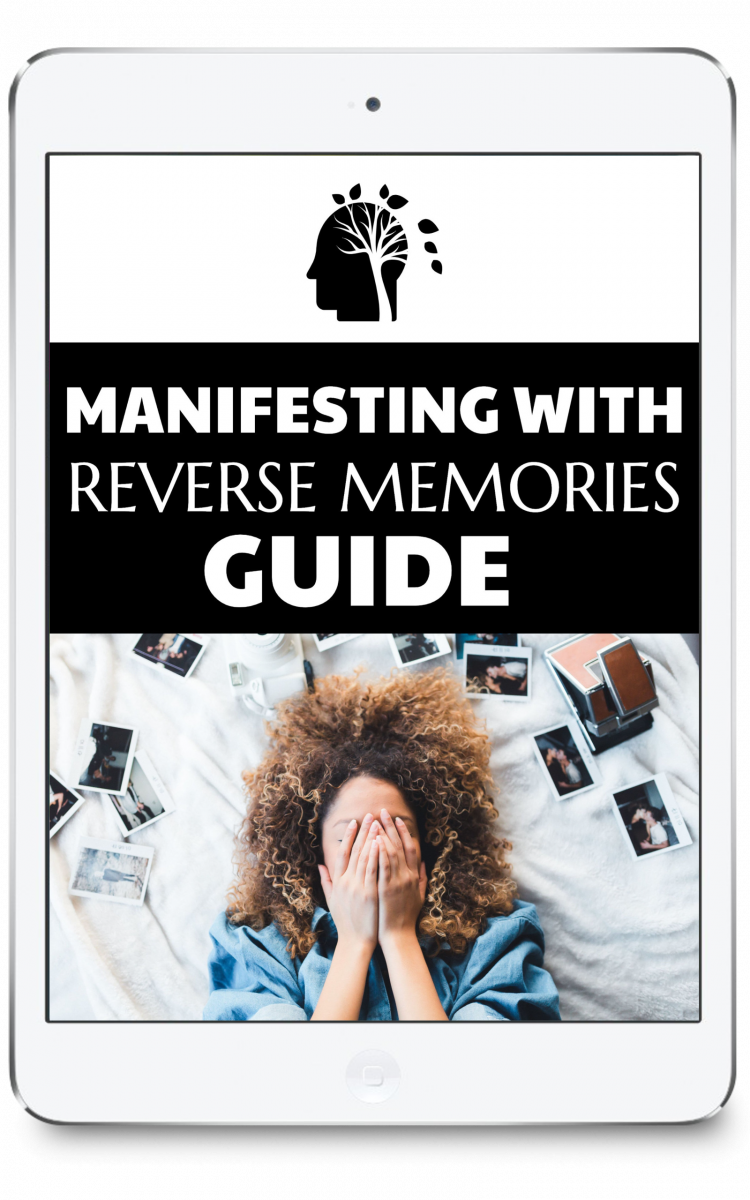 ✔️
10 MINUTE MANIFESTATION MEDITATION
: This powerful 10 minute manifestation meditation will reprogram your subconscious mind and is guaranteed to bring your manifestation into your physical reality.
Click here for FREE access.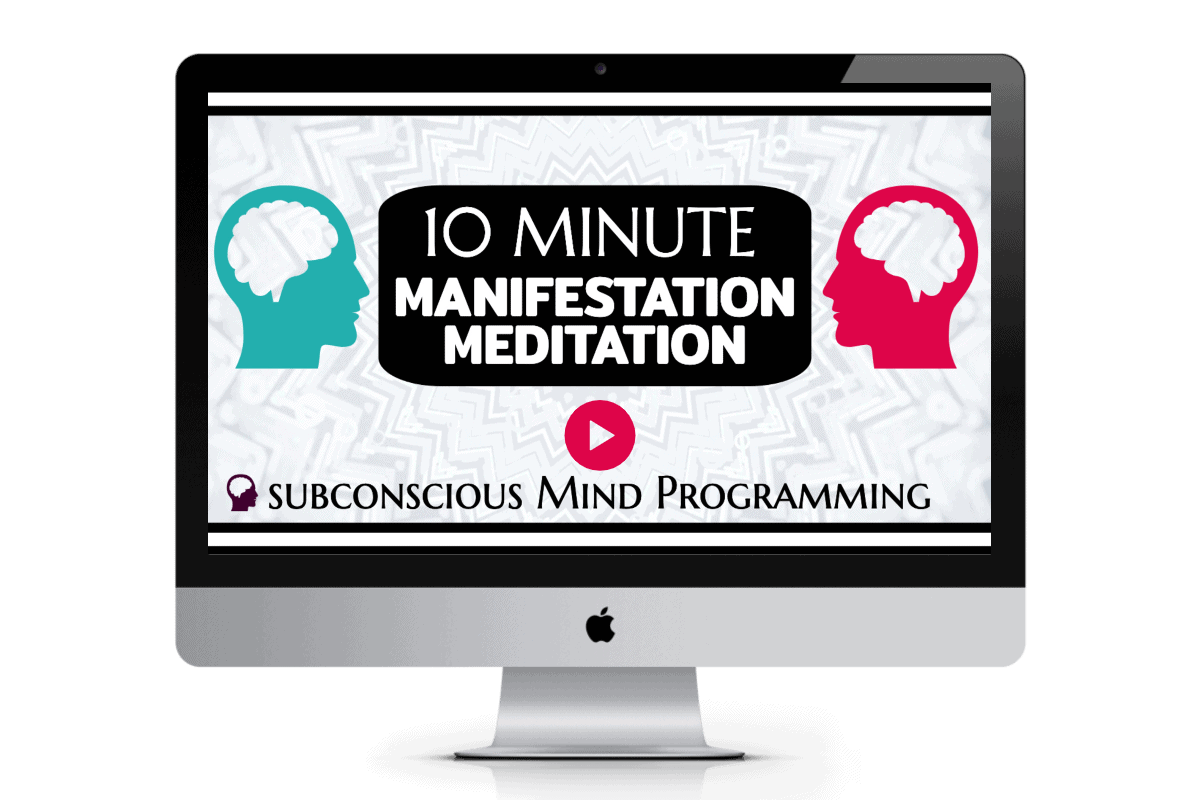 ✔️
MANIFESTATION MILESTONES BOARD PACK
: MANIFEST FAME, FORTUNE, and FOLLOWERS by creating a vision board and achievement board to manifest business milestones.
Click here for FREE access.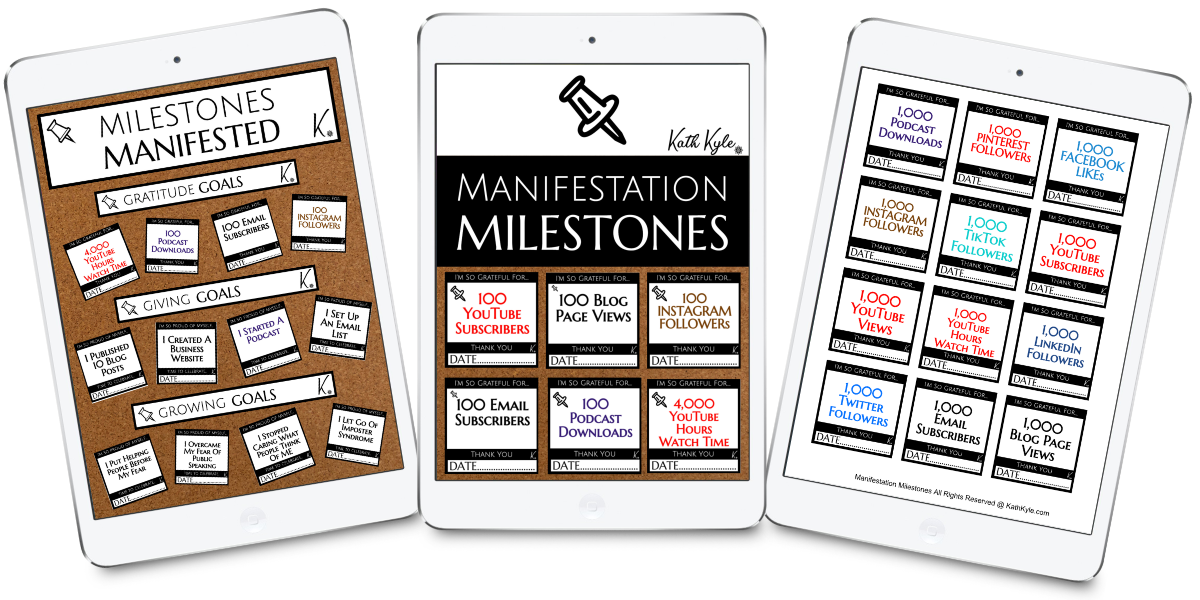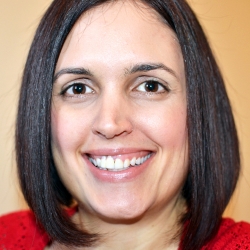 Latest posts by Kath Kyle
(see all)
Please follow and like my content: