These books will help you set and achieve goals that you'll have no problem hitting. Following these methods will completely accelerate your business growth.
The books that I'm about to share with you today contain a lot of the secrets that I used to propel my business to six figures within months of starting it.
Even now, whenever I'm feeling stuck and my motivation is running low, I often leaf through several goal-setting books that I have collected over the years.
Despite having already read and practiced the advice imparted by these books, the wisdom never gets old.
In fact, they remain applicable to every situation I find myself in when it comes to achieving my own business success.
If you are new to the world of business, these books about goal setting hold the power to transform your life for the better. I myself wouldn't be this successful if it wasn't for the advice I got from reading these business bestsellers.
Whether you're struggling with setting priorities or tackling your business action plans, I highly recommend that you read these goal setting books to give you an idea on how to best maximize your strengths and fuel your hunger for success.
14 Goal Setting Books That Got Me Get Big Results in Business
1. Think And Grow Rich
This book by Napoleon Hill is a classic in the goal-setting practice. It is among the first books I've read that has given me valuable insights into the lives of successful people and how they have amassed great wealth.
It helped me understand how self-made millionaires have reached the peak of their success, which the author digested into 13 unique principles.
What I like most about this book is how it emphasizes key points such as cultivating the desire to succeed, practicing self-affirmations and visualizations, as well as creating an action plan.
All of these ultimately led me to improve my mindset and align my career vision accordingly.
Also, what's fascinating about this book is that it was first written during the Great Depression, which made me even more convinced about the legitimacy of Hill's claims on how to be successful in life amidst uncertainties.
All in all, it is a great book for people who want to learn the timeless techniques for achieving success.
I followed the advice in this book to the letter, and it absolutely paid off.
Click here to see this book on Amazon.
2. Secrets Of The Millionaire Mind
This book by T. Harv Eker has offered me a peek into the mind of an imaginary millionaire who succeeds in whatever he sets out to do, particularly in the area of wealth accumulation.
As the title suggests, "Secrets of the Millionaire Mind" provided me with the secrets on how to cultivate a millionaire mindset to help me stay motivated and accountable for the goals I have set.
In summary, it focuses on the impacts of developing "rich" thinking in achieving your goals of becoming wealthy.
It offers a preview of two contrasting scenarios, the poor and the rich, which gave me an idea on how to align my goals based on the thinking I plan to cultivate.
What I like about this book is that it uses psychology to explain how a person's thinking can influence his destiny, especially in terms of financial capacity.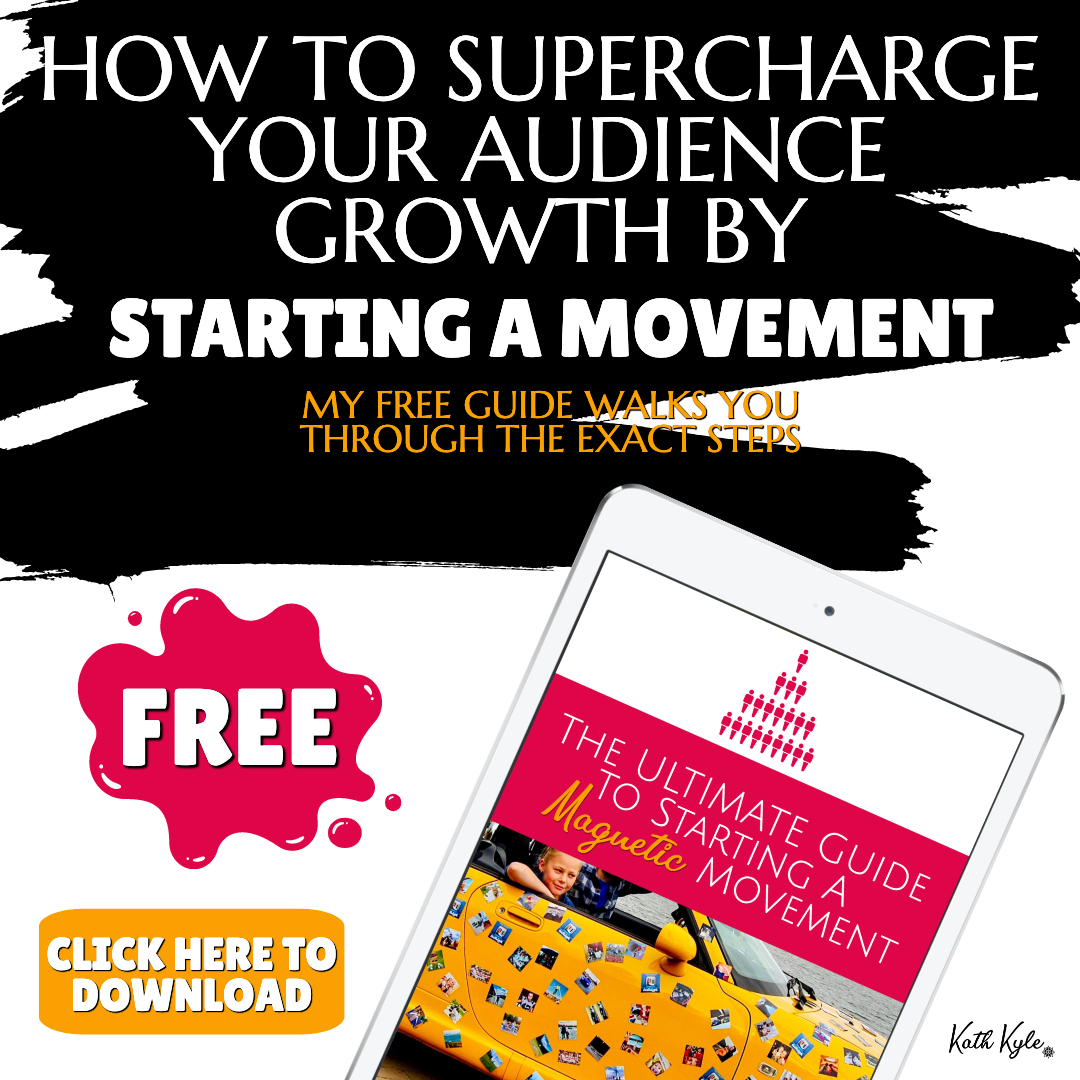 Click here to see this book on Amazon.
3. Goals!: How to Get Everything You Want—Faster Than You Ever Thought
I like it when a book about goal-setting clearly defines its objectives right on the onset, such as in the title of this work by Brian Tracy.
Indeed, I found this book true to its title because it offers a 12-step technique that guarantees its readers the achievement of their goals—myself included.
Flipping through its pages, I especially love the references the author has made going back to as early as Aristotle up to the contemporary principles surrounding the goal-setting practice.
Such references give it credibility, especially if you're concerned about the effectiveness of its advice.
Aside from the 12-step goal-setting technique, the book also provides action steps that will prompt you to get down to business and work on achieving your own success.
Click here to see this book on Amazon.
4. The One Thing: The Surprisingly Simple Truth Behind Extraordinary Results
As a big fan of "Work Smarter, Not Harder" philosophy, I like how straightforward the authors are in defining the main idea of the book: simplification.
In a pile of self-help books that teaches you to "do more", this book goes against the tide by advocating the principle of focusing on a single task and excelling in it.
While the authors Gary Keller and Jay Papasan challenged the concept of work-life balance, they offered productivity principles that can help you maximize the positive results on a single task.
I personally like how the book emphasizes on the 80-20 Pareto principle wherein 20% of the effort produces 80% of the results.
Finally, it also touches on the topics of habit-building and benchmarking as tools for becoming more productive at work, the very tools I use in my goal-setting practice.
Although we all know that business owners need to spill a million plates to be successful, this book reminds us that we shouldn't be spinning them all at the same time.
Click here to see this book on Amazon.
5. Ready, Fire, Aim: Zero to $100 Million in No Time Flat
I love learning from authors who themselves are self-made millionaires, and this book offers that opportunity through Michael Masterson's own words.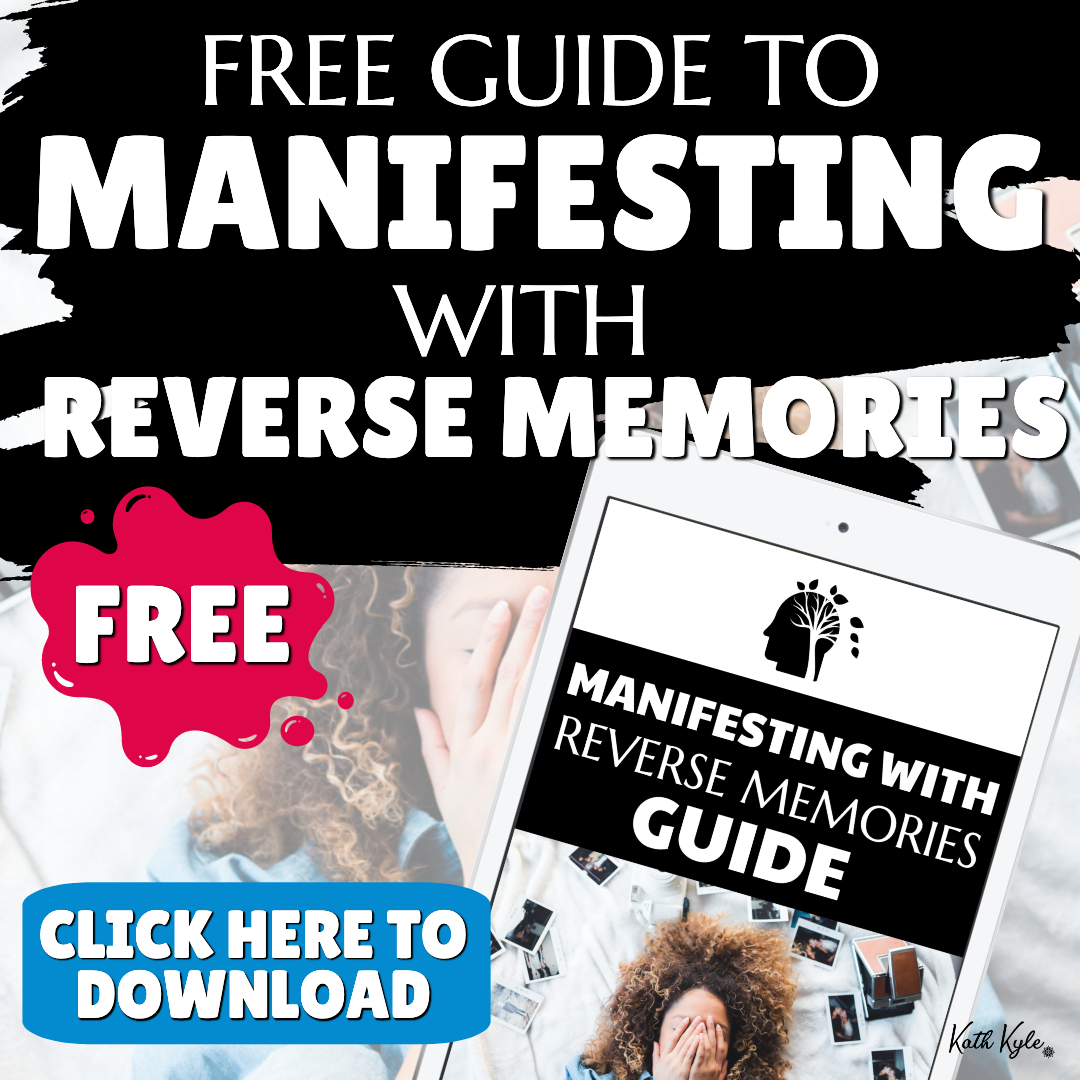 "Ready, Fire, Aim" may sound like a portfolio of Masterson's successes in his entrepreneurial career, but I find his retelling rather inspiring than merely bragging.
In detail, the author helps you build a profitable business using a structured approach that he himself has benefited from.
In the book, Masterson offers advice on how to build a successful business from scratch.
Among the lessons I find useful is the importance of having a well-curated marketing plan and strategies that guarantee success.
I recommend this book to those who are offering products and services so they can be guided on what specific things they should do to earn their first multi-digit income.
This book really keeps you focused on the one thing that is important when you first start your business. I loved this book so much I bought the audiobook as well as the paperback.
Click here to see this book on Amazon.
6. A Course in Miracles: Combined Volume
While the title may not suggest the content typical of goal-setting books, "A Course in Miracles" is a self-help textbook that I found useful for changing my life perspectives and improving my connection with my own spirituality.
It encourages you to practice daily meditation and readings that sound much like affirmations and mantras for you to live by,
I especially love its take on how my ego and true Self operate, and how they can be 'programmed' to attain success in all aspects of my life.
This book totally expanded my mind and helped me to think about life and business from a totally different perspective.
Click here to see this book on Amazon.
7. Chillpreneur: The New Rules for Creating Success, Freedom, and Abundance on Your Terms
As I've mentioned in my past post, being an entrepreneur doesn't always mean restricting your attitude to just plain business—and I found that kind of relief through this book by Denise Duffield Thomas.
Written with humor and in easily digestible language, Chillpreneur touches on the topic that many entrepreneurs tend to overlook: the importance of remaining "chill" in an industry that tells us to hustle and grind endlessly.
I particularly like how she laid down the facts about negative money-making beliefs that have been holding back the success of business-minded people.
In the book, she shares tips on how not to be overworked and still get double the results with half the effort—that's exactly the wisdom I've been preaching here on my blog!
The book has helped me cut down on unnecessary work that drains me out and instead refocus my attention to working smart like those envy-inducing posts by bloggers, who enjoy the best of both worlds: vacationing with a little fun work on the side.
Additionally, I am impressed by the author's take on procrastination and how you can work your way around the task more efficiently.
Click here to see this book on Amazon.
8. The Dynamic Laws of Prosperity: Forces That Bring Riches to You
If you're struggling to physically manifest your intentions and goals, this book by Catherine Ponder will teach you the ways.
I love that the book incorporates the principles of self-affirmation and meditation in attracting abundance and wealth into my life. It just validates these practices as part of the journey towards achieving success.
With its references to spirituality and higher self, the book reminds me to not focus on negativity and instead realign my thought processes in relation to my goals.
This book is an absolute classic, and another book that I bought the audio version as well as the paperback. Every single sentence in this book is like gold dust for the mind. There is no fluff in this book. Just thousands of words that can change your life.
Click here to see this book on Amazon.
9. Dollars Flow To Me Easily
Among the self-help books that made a mark in my life is this one written by Richard Dotts.
In this book, I learned about the spiritual principles that come into play when attracting money into my life.
It combines the techniques from the Law of Attraction school of thought, as well as several practices that can help people eliminate negative beliefs and misconceptions about financial abundance.
In other words, the very idea of the book is to encourage us to let go of the "roadblocks" that hinder us from manifesting money and success.
This was a very quick easy read that really got me thinking about money and goals in a different way.
Click here to see this book on Amazon.
10. A Happy Pocket Full of Money, Expanded Study Edition: Infinite Wealth and Abundance in the Here and Now
In this book, I learned that wealth isn't all about cash or trappings of luxury goods. No, wealth is more than these, and such belief is encapsulated into this book by David Cameron Gikandi.
According to the book, wealth should manifest in all aspects of our life—our self-valuation and of the other people.
It is through this book that I further became convinced of the importance of having an attitude of gratitude, among many other virtues such as hope and joy.
But what surprised me about this work is that the author came up with a model that resulted from his study of theoretical physics and inspirational classics. Talk about a science-backed goal-setting technique!
His proposed model is ideal for creating abundance through saving, charity, and nurturing relationships.
This book absolutely blew my mind. I'd say this is a more advanced book if you've already read a few law of attraction books first.
Click here to see this book on Amazon.
11. The Magic
The title may be a bit intriguing, but the very idea of this book by Rhonda Byrne is to take you to a 28-day journey that will change how you look at life and success.
In just around 18 days, I found myself feeling more grateful about my life while favors start to manifest one by one.
Perhaps that's one "magic" that does the trick—the habit of staying in an attitude of gratitude.
In fact, "The Magic" inspired me to regularly keep a gratitude journal where I list down things I am thankful for on a daily basis.
If you're not practicing gratitude a lot, then perhaps this book will help you form the habit that will soon attract more wealth into your life.
Click here to see this book on Amazon.
12. Tapping Into Wealth: How Emotional Freedom Technique (EFT) Can Help You Clear The Path To Making More Money
I'm so fascinated with books that pioneer on new theories and philosophies about goal-setting that I instantly liked this one from Margaret Lynch and Deanna Schwartz.
EFT, or Emotional Freedom Techniques, is a practice that has something to do with eliminating our limiting fears and beliefs through a mind-body approach.
A mind-body approach to goals, anyone?
Despite the book's intriguing theory, Tapping did work for me, thanks to its acupuncture-like techniques that releases energy blocks resulting from my negative emotions. As an avid fan of alternative medicine, this sounded cool and calming.
With its novel approach to making money, the book has helped me become physically and emotionally attuned to my goals of attracting abundance.
EFT has totally changed my life as I've tapped away all of my previous blocks to happiness and success.
Click here to see this book on Amazon.
13. The Complete Works of Florence Scovel Shinn
This is the book that I would recommend for getting straightforward advice on practicing verbal and physical affirmations.
It also contains anecdotes retelling the success stories of people to help you relate your situation with the wisdom they offer.
I am impressed that a collection of affirmations written from the 1920s can still hold power and relevance in the modern-day setting, just like it did with my daily business challenges.
Similar to The Dynamic Laws Of Prosperity, you'll be hanging on every valuable word in this book when you start reading it.
Click here to see this book on Amazon.
14. The Magic of Thinking Big
This book preaches the best advice I've probably heard when it comes to goal-setting: self-belief.
Indeed, if you can't believe in yourself then we're both wasting our time trying to motivate ourselves to achieve our respective goals.
But aside from this already-universal approach to goal achievement, the book has taught me the value of creative thinking and being open to new ideas.
David Schwartz has huge faith in creativity and it kind of rubs off on me. It feels good to be on the same page as the author since creativity always equates to success.
Click here to see this book on Amazon.
15. BONUS: STAMP Goals by Kath Kyle
This is my book that helps entrepreneurs put their STAMP on the world in 30 days and finally achieve their goals.  Is it possible for your own book to change your life?
Yes, funnily enough.  When I wrote this book it was a download from a higher power and I honestly felt like the book wrote itself which is why it was one of the easiest things I've ever done. 
And because I felt like God/The Universe wrote the book, I didn't publish it straight away as I wanted to practice the principles in the book myself.  So I spent the next 8 months living out what I'd wrote in this book and it totally changed my life.
The very next month my business income doubled on a passive income business that I didn't do any extra work on.  It was fantastic.
If you want to find out how to set goals you will actually achieve, and never feel like a failure again when it comes to goal-setting, check out my book.
Click here to see STAMP Goals on Amazon. 
Next Steps
Now that you've got everything you need to get your mind in the right place for success with your goals, you might be looking for the right tools to set your goals and actually achieve them? I have a free gift for you that you're going to love. For a limited time, I am giving away the planner that I use to set goals for my six-figure blog.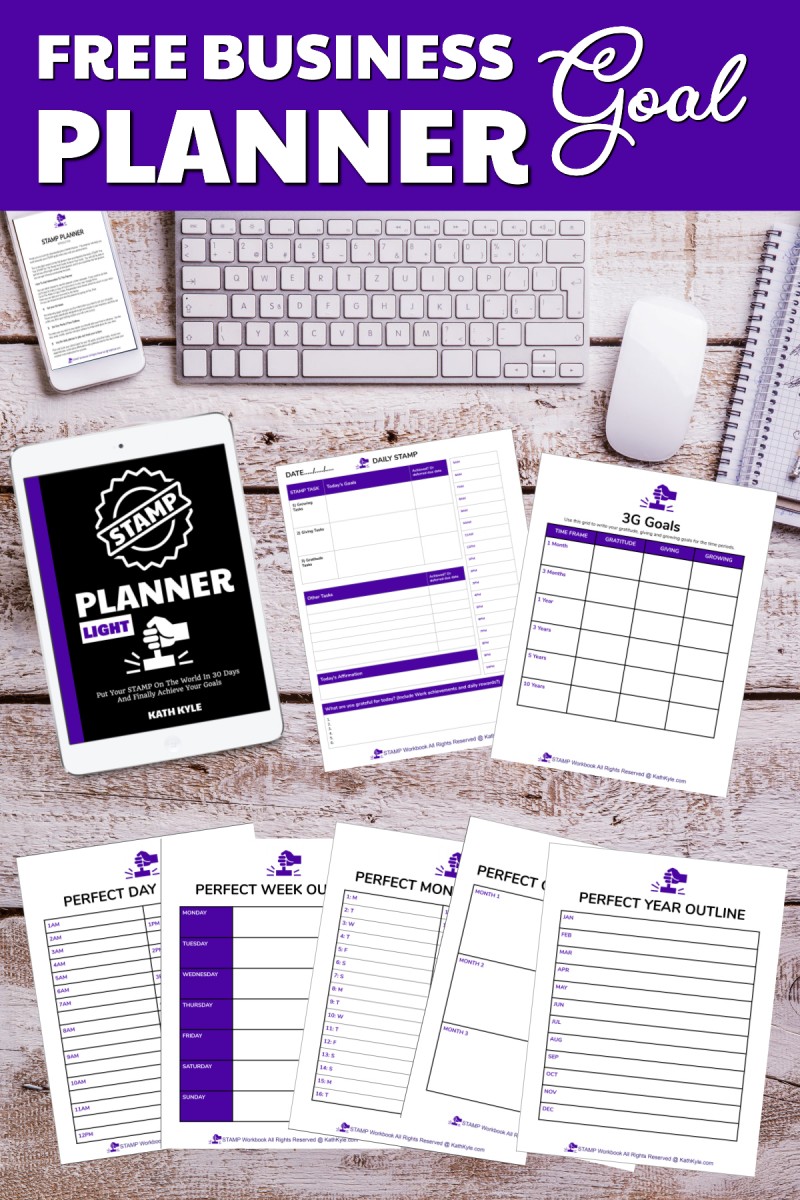 Click here to get your free business goal planner.
Conclusion
Through reading popular goal setting books, you can create your own success from the authors and personalities that they feature on the pages.
Aside from holding invaluable wisdom on business and wealth acquisition, they serve as the mirror that reflects the kind of person you aspire to be—confident, grateful, and creative.
I hope you enjoyed reading the reviews of my favorite goal setting books. Which one do you like the most? Let me know in the comments.
Goal setting is a massive passion of mine, and I have many more posts and videos to help you reach your goals so stick around and see what else I can help you with by checking out the links below.
Related Resources You Will Love
Sources
https://pubmed.ncbi.nlm.nih.gov/12237980/
https://www.ncbi.nlm.nih.gov/pmc/articles/PMC6381429/
https://www.researchgate.net/publication/330298572_The_development_of_goal_setting_theory_A_half_century_retrospective
https://www.ncbi.nlm.nih.gov/pmc/articles/PMC5499602/
https://www.researchgate.net/publication/237602737_New_Directions_in_Goal-Setting_Theory
https://www.ncbi.nlm.nih.gov/pmc/articles/PMC3010965/
https://www.ncbi.nlm.nih.gov/pmc/articles/PMC4814782/
https://www.ncbi.nlm.nih.gov/pmc/articles/PMC6437090/
https://www.ncbi.nlm.nih.gov/pmc/articles/PMC4343089/
TAKE YOUR MANIFESTATION TO THE NEXT LEVEL
Products
✔️
MANIFEST YOUR PERFECT DAY COURSE
: Manifest the life of your dreams and live your perfect day every single day.
Click here for access.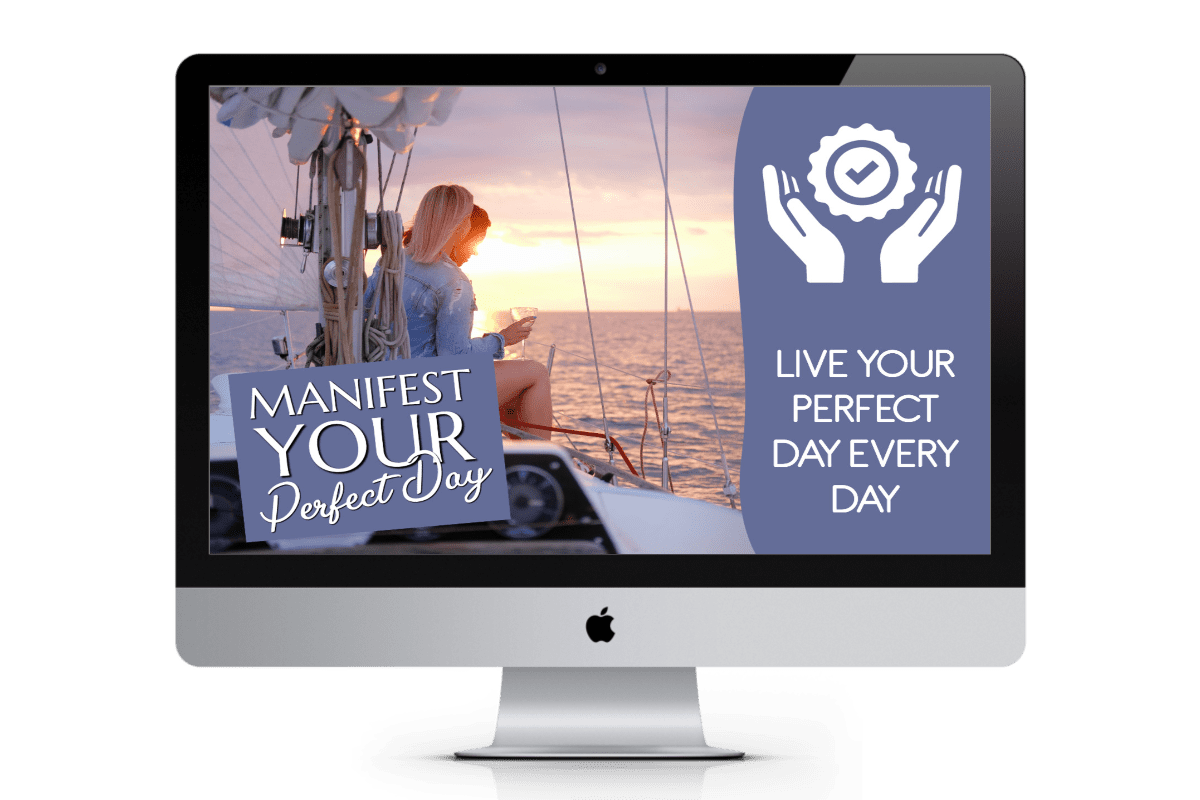 ✔️
BUSINESS MANIFESTATION CLUB
: Manifest a MASSIVE, engaged, and positive FOLLOWING, and MANIFEST the MONEY you desire using never-seen-before manifestation techniques that will transform your results in both your work and your life as a whole.
Get a FREE 7 day trial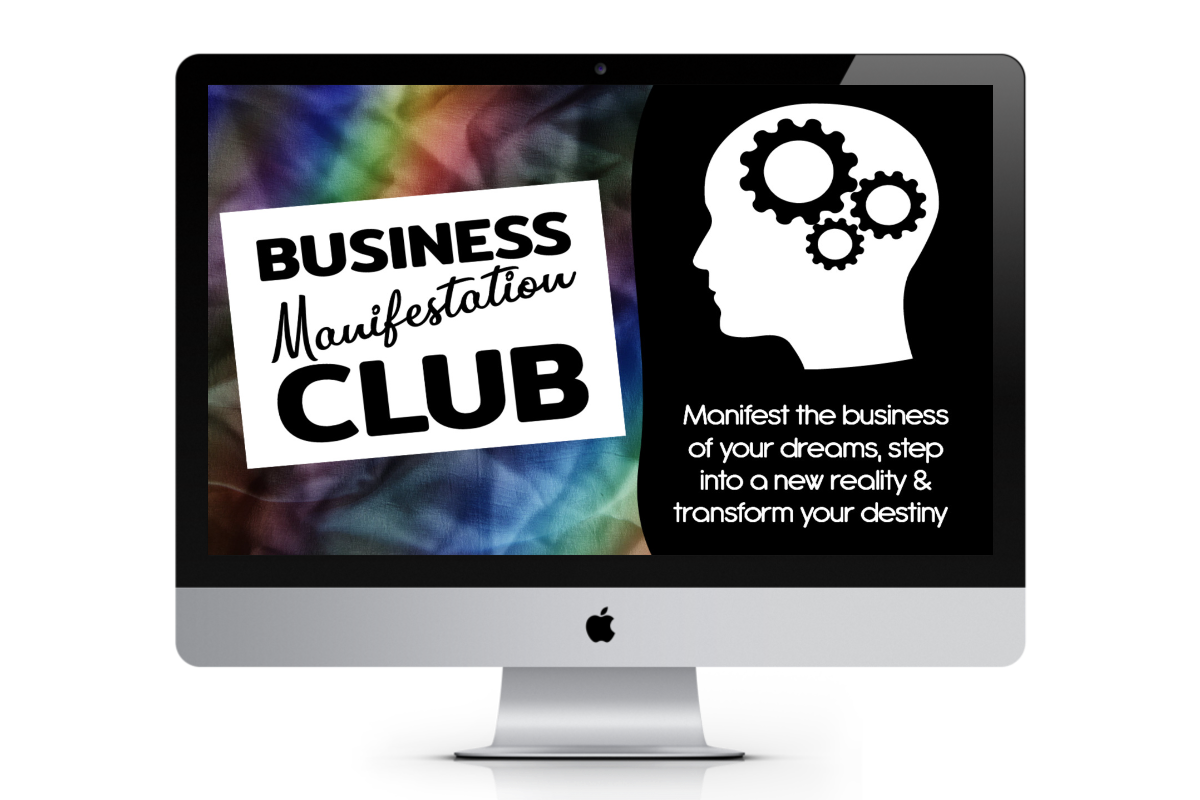 ✔️
DREAM BUSINESS MASTERY
: Get access to ALL of my current and future products. This is my entire system to take you from your current reality to business mastery.
Learn more by clicking here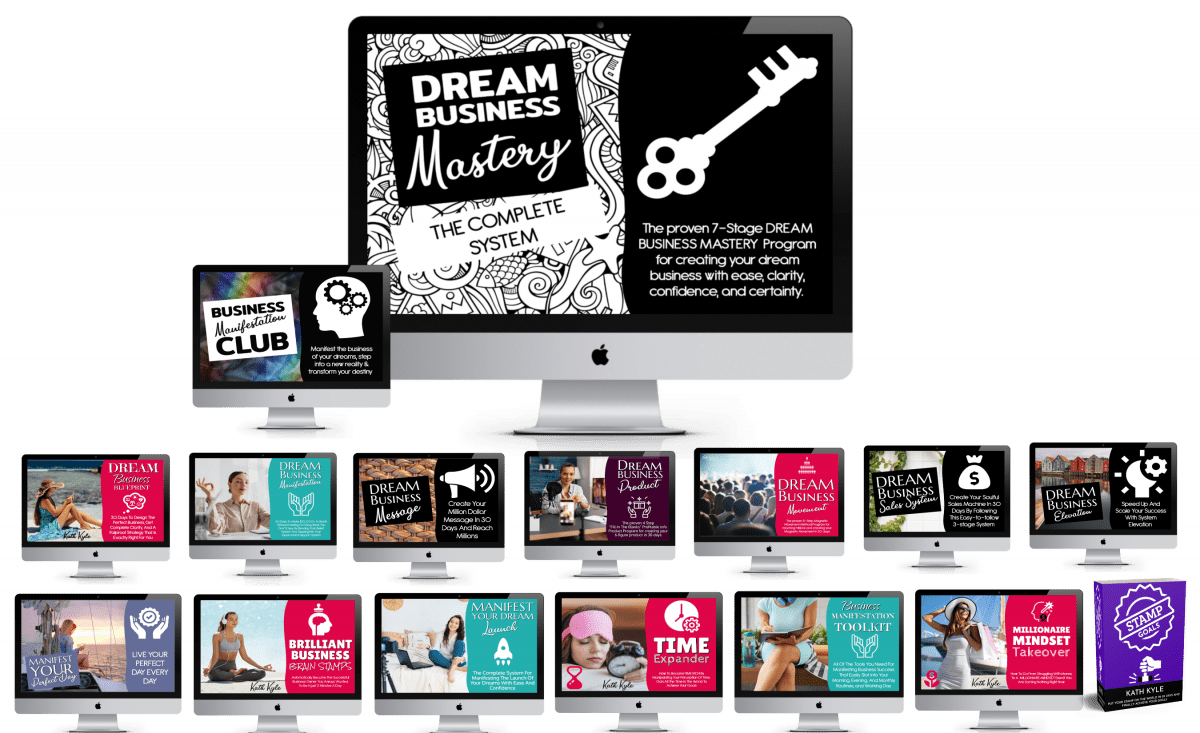 ✔️
STAMP GOALS BOOK
: Put Your STAMP On The World In 30 Days And Finally Achieve Your Goals.
Grab your copy by clicking here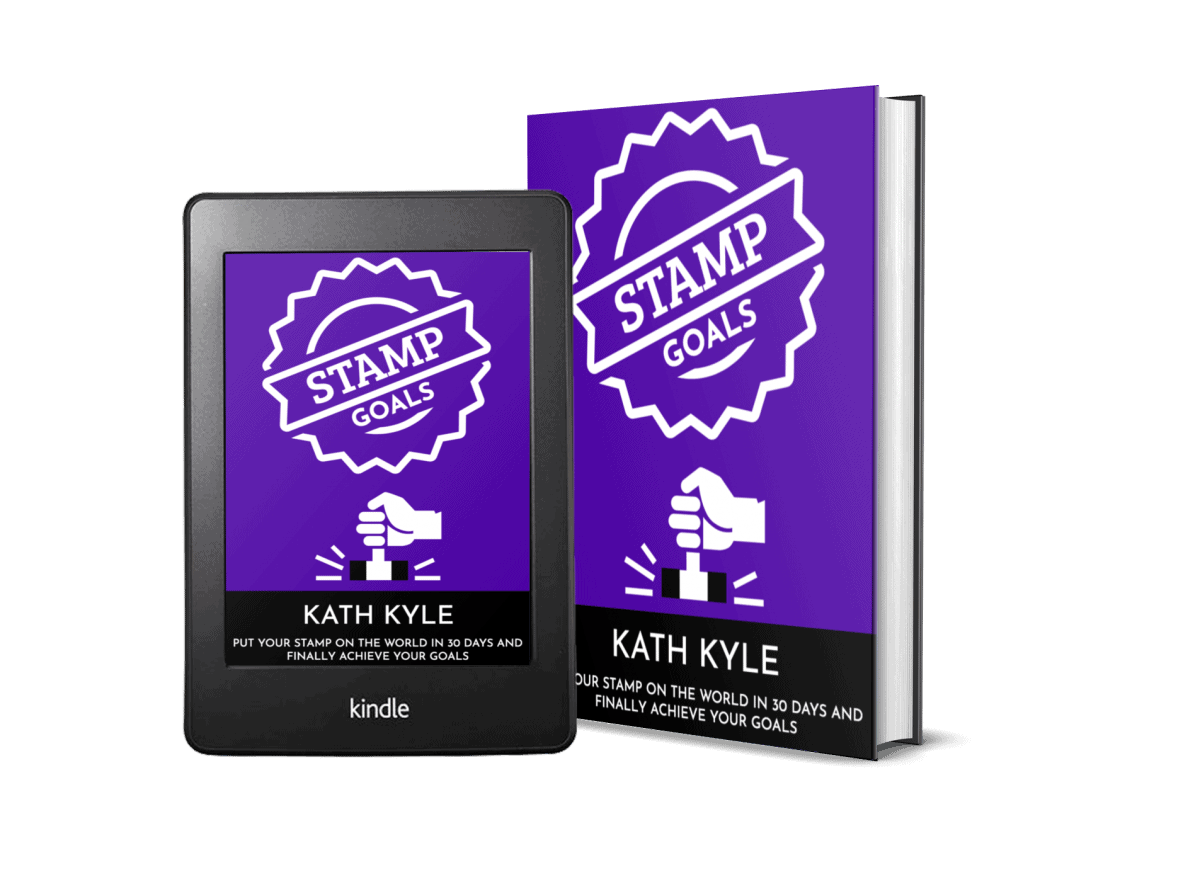 ✔️
ALL PRODUCTS
:
See all of my products and courses by clicking here.
Free Gifts
✔️
MANIFESTING WITH REVERSE MEMORIES GUIDE
: Creating Reverse Memories Is The Best Way To Guarantee Your Desires Will Manifest In Reality.
Click here for FREE access.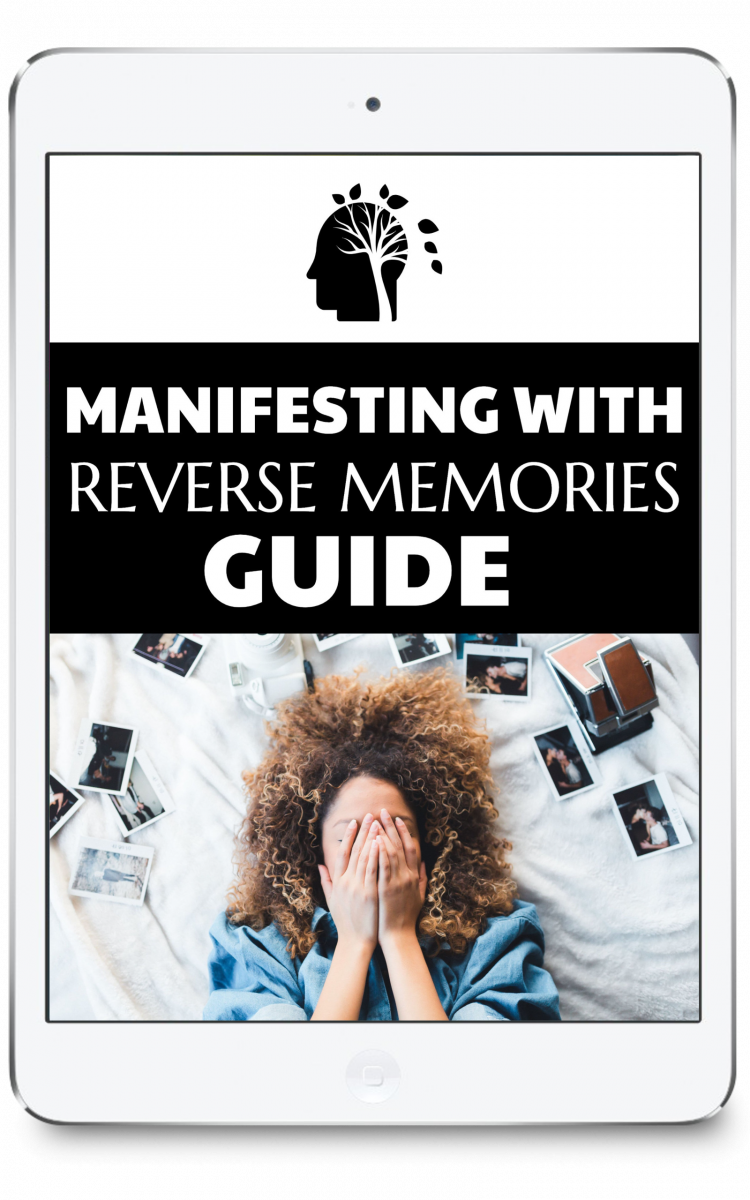 ✔️
10 MINUTE MANIFESTATION MEDITATION
: This powerful 10 minute manifestation meditation will reprogram your subconscious mind and is guaranteed to bring your manifestation into your physical reality.
Click here for FREE access.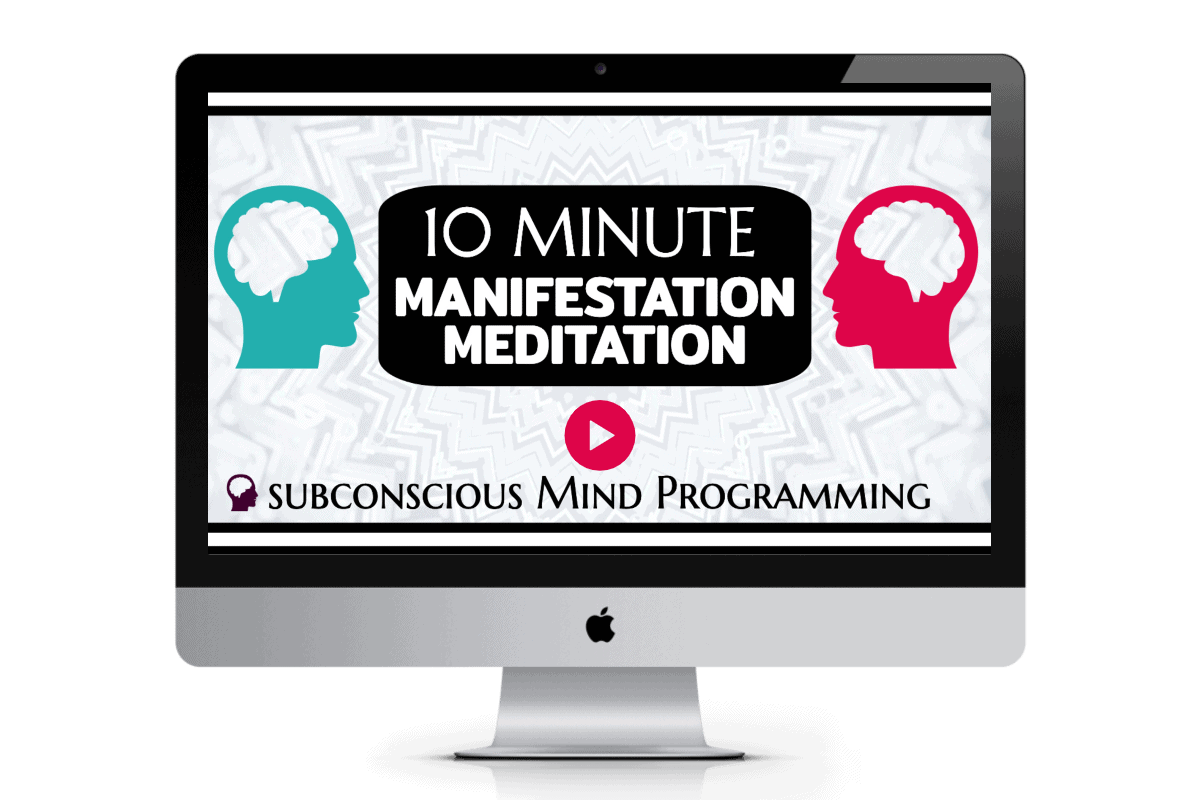 ✔️
MANIFESTATION MILESTONES BOARD PACK
: MANIFEST FAME, FORTUNE, and FOLLOWERS by creating a vision board and achievement board to manifest business milestones.
Click here for FREE access.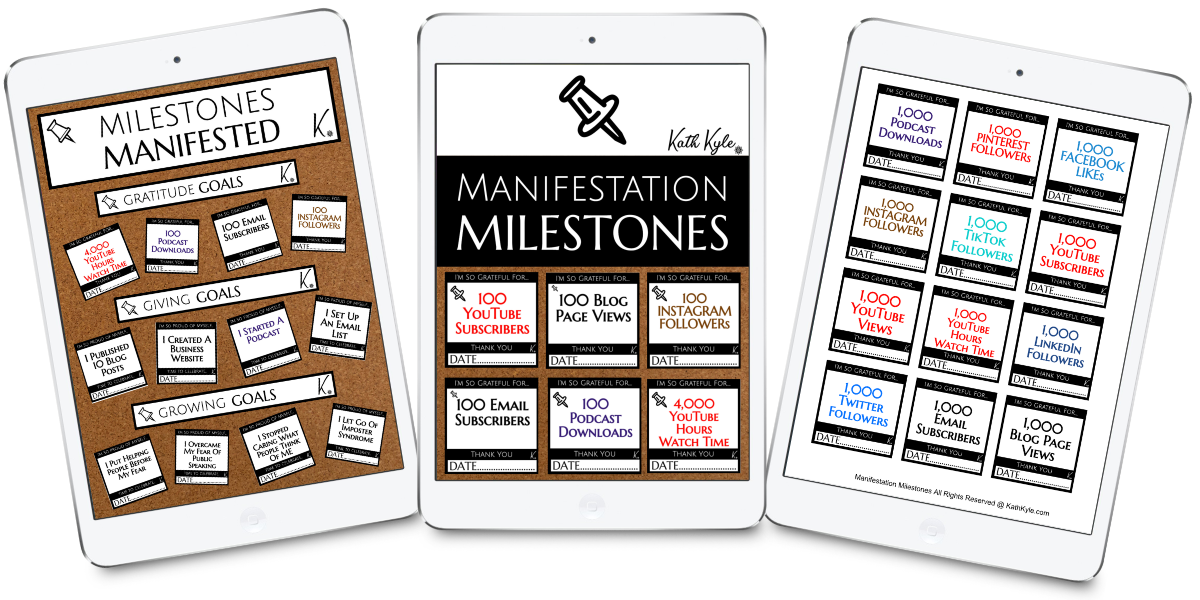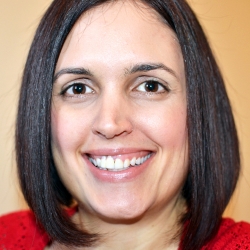 Latest posts by Kath Kyle
(see all)
Please follow and like my content: