Here is my complete guide to setting Gratitude (revenue) Goals for your business. I share my revenue allocation model, and help you decide your goal.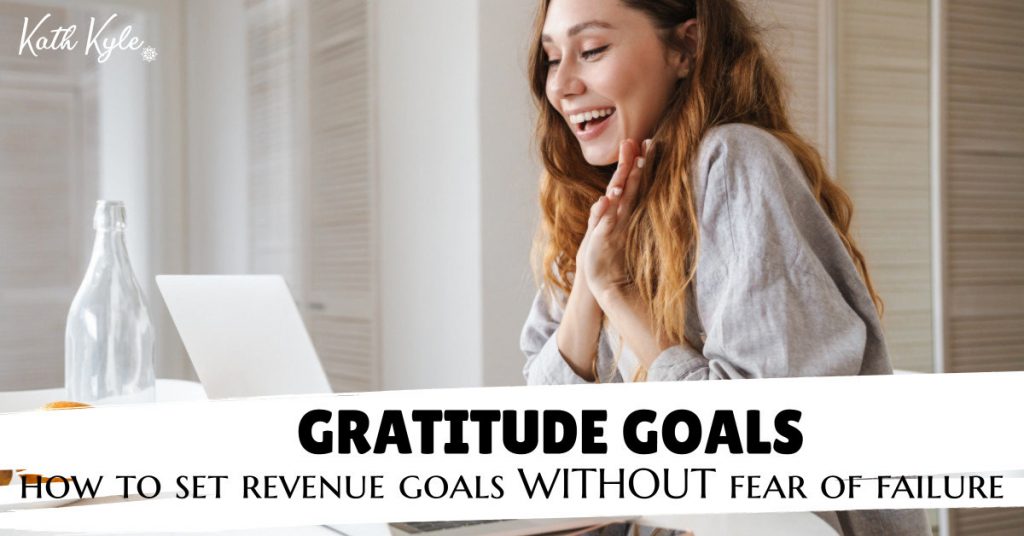 Today we are going to focus on what you want to get out of the business. In other words, let's focus on how much money you want to receive.
I have already given you an overview of the 3G Goals that all business owners need to set, which are Gratitude Goals, Giving Goals, and Growing Goals. Today we are going in depth into Gratitude Goals.
There are a lot of misconceptions and mistakes that people are making when it comes to setting revenue goals. We are going to clear all that up and dig deep so you set exactly the right revenue goals for you at this stage of your life and business.
There are two aspects to setting gratitude goals, which are our own salary, and the revenue the business makes. Today we are only going to focus on setting a revenue goal for your business. In my book STAMP Goals I go in depth into how to decide how much to pay yourself from your business revenue using my 40% allocation model.
Are you ready for more money in your business life? It all starts here.
You can either read this post below or listen to the audio version. Click the button below to listen to my podcast episode and click here to subscribe to my podcast.
You can also watch a summary of this post in the video below if you just want the highlights. Click here to subscribe to my Youtube channel.
What Are You Struggling With?
Have you ever been confused about how much to set as a goal for the revenue in your business?
Have you ever been impulsive with your business money and wished you had a better system for allocating the revenue?
Have you ever avoided goal setting because you were so scared of not hitting your goals?
Have you ever set a massive revenue goal and not known if it is something you are in alignment with
Let me know what you are struggling with by leaving a comment on my blog, YouTube channel or send me a DM on Instagram @kath_Kyle.
I am going to help you overcome all of this today.
But just before I do, I just wanted to let you know how excited I am that my new book, STAMP Goals, has now been released and is ready to purchase.
This book is a total game-changer for your business, and it will help you set goals that are right for you, and actually achieve them through practical and energetic principles.
So head over to Amazon and search for STAMP Goals book and grab your copy before I raise the prices which I will be doing consistently.
Today You Will
Figure out how much money to set as a Gratitude Goal for your business
Give your money a purpose with my Grow 6 Business Rule
Discover how to set revenue goals without fear of failure
Understand how to set goals that you are in complete alignment with
My Name is Kath Kyle. I'm the author of STAMP Goals book and I'm so happy that you're here.
I Help Content Creators And Changemakers Manifest Business Success Through Spirituality, Self-belief, And Strategy
I Help You Master Your Marketing, Manifestation, And Money Mindset
Setting Gratitude Goals For your Business
Now let's move on to setting gratitude goals for your business.
This is a little bit more complicated than just setting goals for your own salary.
Whatever revenue you receive in your business, you have to make sure you can afford to pay all of your expenses. One of your expenses is paying your own personal salary and any associated expenses that go along with that.
You will also need to set some money aside for tax on any profits you've made. Any questions around tax should be given to your accountant as the answer will be different for everyone.
It is often not even possible for your accountant to know how much money you need to be setting aside for tax on a monthly basis but you can have a rough guess. It might be around 20 or 30% of your profit.
What I would suggest you do is put your tax money away in a separate account so you never have to worry about finding the money for your tax bill.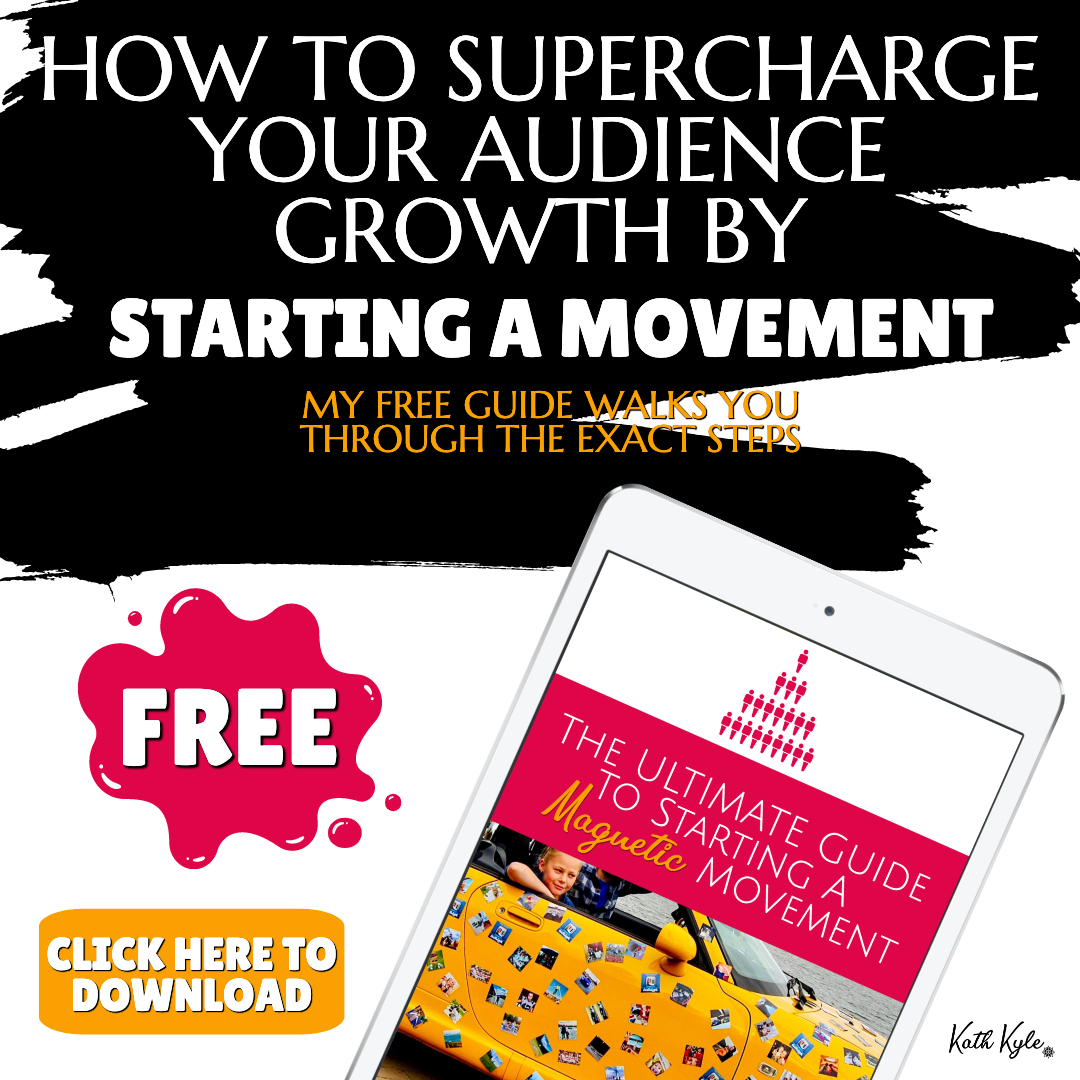 You don't want the worry of how you are going to pay your tax bill to get in the way of you thinking positively about achieving your goals.
Would I be right in thinking that not only would you like to bring in more money to your business, but maybe you'd like to keep more of it as a buffer?
So let's also focus on a particular amount of profit that you'd like to make in your business.
If you have an online business, the profit can usually be quite high, often between 50-70%, so depending on the type of business you have, go ahead and set your expected profit margin for your business.
If you are new to business this will have to be a very rough guess.
So for example, if you want to pay your own salary at $2000 a month, you might have an extra $500 of associated expenses that your business has to pay legally.
If you have an online business you might also have expenses of $2500 a month which might include one assistant and a lot of online tools and an accountant.
So if we add all this together that comes to $5000 of expenses per month.
Now just say your business generates $10,000 a month. You take your expenses away from your revenue and you are left with a healthy profit of $5000 which is a 50% profit margin.
That sounds pretty good, but we forgot something… tax.
A lot of people forget tax as you often don't have to pay it for quite a while after starting a business.
Say for example your business is being taxed at a rate of 20%, which means you have to put away $1000 of your profit in a tax account. This money is not yours so I never recommend that people spend their tax money in the hope they will make it back later.
Spending your tax money will cause you a massive amount of stress, so it's just not worth it.
So now you're left with a profit of $4000 from $10,000 in revenue. It sounds like a big drop, but this is still a very healthy profit margin. You can use some of the $4000 towards anything you like. You can withdraw even more money out of the business for your own personal wealth, and you can choose to invest some of the money back into your business and save some of it.
Bear in mind that if you choose to invest some of your profit back in your business the following month, your expenses will be higher and your profit will be lower.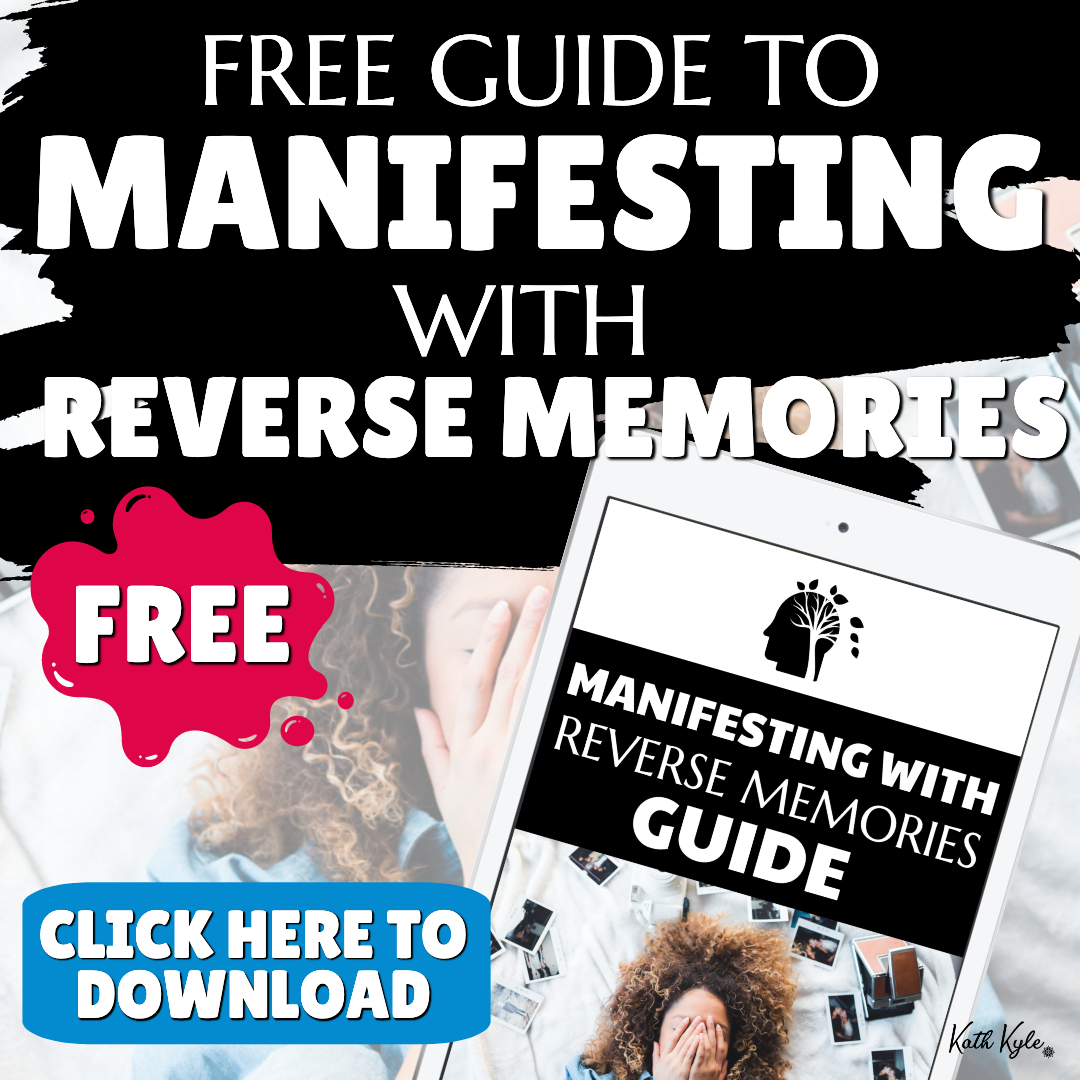 So now you've got a rough idea of the kind of amount of money your business needs to generate in revenue to be able to pay your salary and other expenses.
This also helps you to see that when people boast about their business revenue, a lot of people assume that they get to personally spend all that money, and it's not true.
Your business needs to generate a lot more revenue than you think to be able to afford to provide you with a generous salary.
Another thing worth mentioning is that your costs might not rise at the same rate as your revenue.
A lot of the costs of running a business are fixed. As your business grows your team will grow larger, but you won't need as big of a team as you might think to support a lot more extra revenue.
Another thing that 6 or 7 figure business owners find is that when they reach a certain level of growth, to grow even further, they need to be investing a lot more money into paid advertising. This can reduce the profit margin, but it means they can scale to a much higher level much faster than ever would be possible than just from just organic growth.
If you could aim to keep your profit margin between 40-70% that would be a very stable business model. Some types of business such as retail probably wouldn't be able to operate with such a high profit margin.
What level of profit sounds good to you and what is doable with your own business model?
Now let's set some gratitude goals for your business.
What I'd like you to do is to set your 10-year goals first and work your way backward. This focuses the mind on big thinking.
Example Gratitude Goals For Business Revenue
10 Years: $420,000 a month, $5,000,000 a year
5 Years: $85,000 a month, $1,000,000 a year
3 Years: $20,000 a month, $240,000 a year
1 Year: $10,000 a month, $120,000 a year
3 Months: $1000 a month
1 Month: $300 a month
With this example, we'd be running a multi-million dollar business within 10 years, a seven-figure business within 5 years, and a 6-figure business in 1 year.
When you are setting your business goals, ask yourself, what revenue goal would change everything in your business?
Again, notice how even reading this example makes you feel about setting your own goal.
If you feel like this would be way too much for your business, ask yourself why.
What story are you telling yourself?
Are you just not the kind of person who achieves goals like this?
Why not imagine just for a second that you are that kind of person. Can you start to dream a bit bigger?
It's no problem if you can't right now, but later on, in my STAMP Goals Book we can address these limitations in your belief system and at that stage, you might want to come back and increase your gratitude goals.
I encourage you to revisit and change your long term goals on a yearly basis at the very least. This gives you enough time to see how things are progressing and decide if you still want to follow the same path for the future.
At the same time as you set your 3-month goal you should also set your 1-month goal and revisit those on a monthly basis.
You can change your goals if they no longer feel right to you, but don't let fear be the reason you never change any of your goals.
Give The Money A Purpose
Something that is very important to do when you are setting goals for revenue is to give the money a purpose.
Why do you want to earn this much money in your business? Have you ever given it much thought?
Money is just energy. It is not actually worth anything unless you give it a purpose and use it for some reason. It needs to be useful and used for a purpose.
When you attach a purpose to your money and decide how it is going to be used, it is much more likely that you will receive that money.
Even if you save your money, that is still putting your money to good use. When you save your money, what you're actually doing is giving it to someone else and they put your money into use.
So for example, when you put your money into your bank account, what you're actually doing is loaning your money to the bank and allowing them to spend it.
Your bank spends the money by giving people loans so they can buy their dream house, or they give it to businesses so they can open up a local organic cafe round the corner from your house.
There is always a good use for the money that is invested. In return your bank gives you interest to say thank you for the loan, so your money makes money. You make a small amount of money back in interest as the bank's finances are very safe and you are guaranteed to get your money back most of the time.
When you invest your money in slightly more risky ways such as the stock market, again you are investing in businesses and that helps to improve the whole economy.
Those businesses provide people with jobs that give them the income to spend more money on other businesses such as yours, which benefits everyone.
Because investing directly in other businesses is riskier, you receive more money back in dividends and if those businesses do well, the value of your stocks increases which brings you more wealth in the future.
You could also choose to give some of your money to charity. Although you won't get any money directly back from doing that, you know that the money is put to good use to help people who are not able to raise the money they need from any other method.
You increase the wealth of other people and they spend more of their money which boosts the economy and that is good for everyone. And of course, it makes you feel really good to help other people in this way.
You can, of course, choose to spend your money by buying products and services directly from business. This is also fabulous for the economy and helps to keep people in jobs.
No matter what you do with your money, it always benefits other people, so the more money you make, the more good you can do in the world.
The worst thing you could do with your money is to store it under a mattress. It is doing no good in the world and is likely to be destroyed or stolen, which directly proves that money is worthless unless you use it.
Now maybe you can see that for the good of society, it is more beneficial for you to make more money. The more money you make, the more money other people receive, and the circle of wealth continues back to you again.
So if you are the type of person to say that you don't care about making more money, I hope this has changed your mind.
For your gratitude goal, you need to decide what you are going to do with your revenue.
Make a list of everything you will spend your business revenue on.
Are you still following all of this?
To help you streamline this process even further, I have developed 2 rules. One is called the 40% Income Rule, which is a method of allocating money to particular purposes in your personal life.
The other rule is called The Grow 6 Business Rule. This is a method of allocating excess money in your business.
You can read more about the 40% Income Rule in my STAMP Goals Book, and I'll walk you through the Grow 6 Business Rule now.
How To Allocate Money With The The Grow 6 Business Rule
Allocating money within a business can be a lot more complicated than deciding how to allocate your personal income.
All businesses are set up in different ways, so I can't give advice on your own company structure and business model. I suggest you speak to an accountant about that.
How I suggest you allocate money within a business is as follows:
Make a list of the regular payments you made last month in your business.
Now make a list of all of the money you received into your business bank account last month.
From whatever is left, put away a tax estimate into a tax bank account, so you don't have to worry about paying a tax bill. Putting tax away at this stage of the process will mean that you actually save more tax than you need. But it is better to save too much towards tax and be left with a nice bonus, rather than being stuck with a massive tax bill you can't afford.
Putting away more tax than you need also helps you to build up a nice emergency fund for your business.
The money that is left over after you've put away the tax money can be allocated using the Grow 6 Business Rule.
Now you're going to allocate money to the 6 different purposes with percentages that you choose. I will tell you what percentages I have chosen below.
The Grow 6 business rule helps you to grow your own personal wealth, your team, your brand, your working environment, yourself, and your cash.
With the Grow 6 Business Rule you allocate the following percentages to these different areas. I will explain what they are in a minute.
You will allocate:
50% of your profit to Wealth
10% to your Team
10% to your Brand
10% to your Environment
10% to You
10% to Cash
1. Wealth: 50%
Pay yourself an extra 50% to grow your own personal wealth. This is on top of any salary that you've already paid yourself as a regular minimum income. Think of this extra money as a bonus for bringing more revenue and profit into your business. Your accountant will be able to help you decide which is the most tax efficient method of taking money out of your business.
2. Team: 10%
Invest 10% of your money into growing your team. You might be able to increase your team member's hours, or hire additional staff to support your business growth.
3. Brand: 10%
Invest 10% of your money into growing your business brand. Things that grow your brand are paid advertising, sponsorships, or paid opportunities to get the word out there about your business. The more money you bring into your business, the more money you'll end up investing in growing your brand.
4. Environment: 10%
Invest 10% of your money into growing your environment. This includes things like computers, tech, cameras, office equipment and office spaces, and hiring function rooms and venues.
5. Yourself: 10%
Invest 10% of your money into your own personal growth. Personal development is one of my very favorite areas to invest my money in as I know my growth is often the biggest factor in increasing my business success.
6. Cash: 10%
Invest 10% into growing your cash reserves. In other words, save 10% of your excess money each month, as that's the sensible thing to do to keep your business afloat and stop you stressing about money.
You Don't Have To Spend All Of The Spare Money
Don't feel like you have to spend all of the money each month. It is a sensible idea to invest most of the money into your bank account so you can make bigger, more informed purchases as and when you need them.
How To Make Sure You Always Have Spare Money
Another name for this spare money is profit. However, that is not strictly true because some of these items are business expenses and you usually spend money on expenses before you decide on your profit.
But spending the money before you know how much money you've made in profit is not sensible as most people would spend more money than they had and not allocate it properly.
To be able to follow this allocation model, you have to have spare money left at the end of the month after your expenses have been paid.
So it is a sensible idea to try and get your expenses as low as you possibly can so you actually have money left over to allocate to growth.
It would be great if the expenses in your business (including your salary) are not more than 60% of your revenue. This makes your business much more stable and gives you a larger chunk of money to allocate at the end of the month.
Having income rules takes the decision-making process out of the equation.
If you always know exactly where your income is going every month, it helps you avoid making impulsive decisions like blowing the whole lot on one very expensive coaching package that you can't afford.
Equally, it helps you spend money when you can afford to spend it. When you do have the funds, you absolutely should invest in the growth of your business.
Is this all getting you thinking?
Having income rules for my personal life and business is one of the best things I ever did for my finances as there is no worry, no guilt, and no arguments about where the money is going.
Example Of Allocating A Purpose To Business Revenue
Here is how you would allocate $1000 in spare money after you've already taken off the tax and saved it.
$500 towards a personal bonus – dividends
$100 towards increasing my assistant's hours
$100 towards boosting Facebook posts to advertise my product
$100 towards saving up for a new computer
$50 towards saving up for a new training course. $50 in books and audio books for the month.
$100 towards savings in the business bank account
How Much Revenue Should You Set As A Goal For Your Business?
People often get very confused as to what they should set as a revenue goal for their business. Should you play it safe and set your goal slightly more than you've already achieved?
Or should you think big and reach for the stars with a crazy goal that you really don't think could ever be possible for you.
Many experts suggest you only set realistic goals and you only aim for slightly more than you achieved last time.
Other experts will say, always reach for the stars because what's the point in setting a goal if you don't aim to make big changes.
There is a risk with both types of goals.
The risk with a small goal is that you easily achieve it and you could have achieved a lot more.
The risk with a big goal that really stretches you is that you feel so overwhelmed by it that you can't get behind it. And if you don't achieve it, it will lead to such a great level of disappointment that anything you did achieve will pale in comparison, and you won't celebrate any progress you did make towards your goal.
So what's the solution?
I have two methods of tackling this.
Setting Manageable And Mammoth Goals
First of all, I suggest that you get more comfortable with your short term goals and really stretch yourself with your long term goals.
For example, if you are brand new to business, it might take you at least a year to really find your feet in the world of business. By that stage, you might be at a level playing field with someone who has been in business for much longer.
So I suggest you set easy goals, what I refer to as Manageable Goals, that you feel are manageable for your 1-month, 3-month, and 1-year goals.
After 3 months of achieving all of your manageable goals, you'll be confident that you are able to achieve the goals you are setting for yourself.
For your 3, 5, and 10 year goals I suggest you really stretch yourself, reach for the stars and set a wild crazy goal that you don't ever believe you could achieve at that stage. I call these Mammoth Goals. These goals might make you feel a little bit sick. You might feel like you'd need a miracle to achieve these goals. This is completely normal.
Setting Manageable and Mammoth goals has two benefits.
You are only ever currently working towards a Manageable Goal that you think you can easily achieve in the short term. This boosts your confidence and makes it much more likely that you will continue to work towards your short term goal without giving up.
However, you will also be reading your long term Mammoth Goals regularly, and within about a month, you'll be feeling so confident at your consistency of working towards your short term, Manageable Goals. You'll have so much repetition of your goals in your mind that you'll really start to believe that your long term, Mammoth Goals are also possible.
Say, for example, you set a Manageable Goal to just make $100 in a brand new business in the next 3 months. Just making one sale in your business will convince you that people want to buy what you have to offer.
If you can figure out how to scale your offer to a lot more people, you can start to believe that earning a certain amount of revenue is simply just a maths equation. You reach a certain number of people with an attractive offer and a certain percentage of people are guaranteed to buy.
Once you are selling something that people want, your only job is to figure out how to reach as many of them as you possibly can. Then achieving your Mammoth goal is just simply a numbers game.
Your subconscious mind will really start to believe that you are a 6, or 7 figure business owner as you've repeated the statement so many times. It will become inevitable that you will achieve your Manageable and your Mammoth goals.
When you start to gain more confidence with your Manageable goals, you can increase these every 3 months to set new, higher goals for yourself in the short term.
You might even achieve your 1-year goal early, and in that case, you should set a new 1-year goal for yourself.
I really believe that because I set a crazy long term Mammoth Goal for my business at the very start before I earned a single penny. It convinced my brain that my business was going to be big and help millions of people, which it certainly did.
The number of page views my first business has achieved since it started has been over 30 million.
Whatever you set as your gratitude goal, the most important thing you can do is decide that you are going to make that amount, and never lose faith that the money is on its way to you.
Here's another idea worth pondering about Mammoth goals. When you learn to follow your intuition and trust God, you will start to find that God places Mammoth goals on your heart more and more often.
If you feel like you have a desire to achieve a particular goal, you don't know how but you feel like you could manage it, and you feel a bit scared and nervous about it as it's such a big step for you, God has given you a burning desire to achieve a Mammoth goal.
If you think about it, having a desire to achieve mammoth goals totally makes sense. If we find all of our goals easy to achieve, why do we need to trust God, or The Universe at all?
You might be tempted to go small because you are scared, but if you have any desire at all to set a goal that feels like a massive step up for you, I encourage you to follow your heart.
Lean on God to achieve your goal and keep it in your mind that it is normal to feel fear and doubt when it comes to achieving big goals. In our own strength, these goals would be impossible.
If you know that you could never work enough hours to reach your goal by trading your time for money, it is time to start thinking bigger. If you have a desire to achieve a mammoth goal but feel like it's impossible, it's time to step up. With God's help, we can experience miracles.
Isn't It Limiting Myself If I Don't Set A Goal To Make 6 Or 7 Figures This Year?
A lot of business experts will encourage entrepreneurs to set really big goals for their first year of business and say things like "Go Big Or Go Home". While I love to set big goals for myself, I also feel like they should feel manageable too.
Goals need to feel right to you. You have to really believe that they are going to happen.
Do you really believe that you can make $1 million at the end of this year? Can you even imagine what that would look like in your business?
Have you thought about how many products you would have to sell to make $1 million? What price are your products?
Say for example, you are selling a course priced at $97. That would mean you would have to sell your course to over 10,000 people.
Are you also offering a members group with that course? That would mean you'd have 10,000 customers to support inside that members group.
How many customer service inquiries would you have to receive to accept that many people into your course?
How many of those customers would lose their login information and be asking customer support about that.
Do you have the infrastructure to cope with that kind of business?
You don't have to let the thought of something like this feel daunting to you, because it is easy to hire people to support you in your business. You would have the money to do that. But you do have to mentally be ready to manage this kind of process within your business.
It is not the physical aspect of managing a million dollars that is daunting for most people. It is their mental ability to be able to manage the money that is what most people are not ready for.
Of course, you could instead go down the route of offering high ticket priced offerings like high-value coaching programs. That would mean you wouldn't have to manage thousands of customers within your business.
To sell high-ticket programs, you have to manage the feelings in your mind of being worthy of charging very high prices to a small number of people. If you can manage that and believe what you have to offer is worth a very high price, then this could be a great option for you.
If you can honestly picture yourself making 1 million dollars by the end of this year, and you feel like you have the ability to manage the resources, and the mindset to manage that within your business, then, by all means, set that kind of goal for yourself.
The most important thing about setting your gratitude goal is the belief that you are going to achieve your goal. If you can't believe it, it probably won't happen.
Does that make sense?
Next Steps
Now that you have learned how to set gratitude goals for your business, you might be wondering how you can set gratitude goals for your own personal income. I walk you through this process and explain why it is essential to separate your business revenue and your own income from an energetic point of view in my STAMP Goals book.
To get hold of my book you can click the link below to read more about it, the fabulous bonuses that I'm giving to anyone who purchases my book, and get the link to both my kindle and paperback books on Amazon.
Click here to get your copy of STAMP Goals book.
Now that you've figured out how to write your own gratitude goals, you might be interested to hear my own goals journey and how I figured out how to achieve big goals by letting go.
This is what I'm going to be sharing next time so make sure you subscribe to my podcast, Manifest Business Success, my YouTube channel, Kath Kyle, and follow me on Instagram @Kath_Kyle so you don't miss that.
While you're waiting for your copy of STAMP Goals book to arrive, you can start taking practical action in your business today.
Watch my FREE Business Goal Setting Workshop For Fast Results where I show you exactly how to set 3 essential goals that will get you results within one month. Boost your confidence, feel like a winner, and attract more success to you by achieving your goals every time.
"I really like 3 Essential Goals For Business Success. It has really given me something to think about and is really helping me to re-think my business." Julie
This free workshop and associated workbook is part of my book bonus bundle for STAMP Goals, and I'm only making this workshop and workbook free for a limited time, so grab that while it is still available.
Click here to take my FREE Business Goal Setting Workshop For Fast Results and get my FREE workbook.
You are going to be so glad you did.
Now it's your turn to go and put your STAMP on the world.
Conclusion
Goal Setting is a massive passion of mine, and I have many more posts and videos to help you reach your goals so stick around and see what else I can help you with by checking out the links below.
Related Resources You Will Love
TAKE YOUR MANIFESTATION TO THE NEXT LEVEL
Products
✔️
MANIFEST YOUR PERFECT DAY COURSE
: Manifest the life of your dreams and live your perfect day every single day.
Click here for access.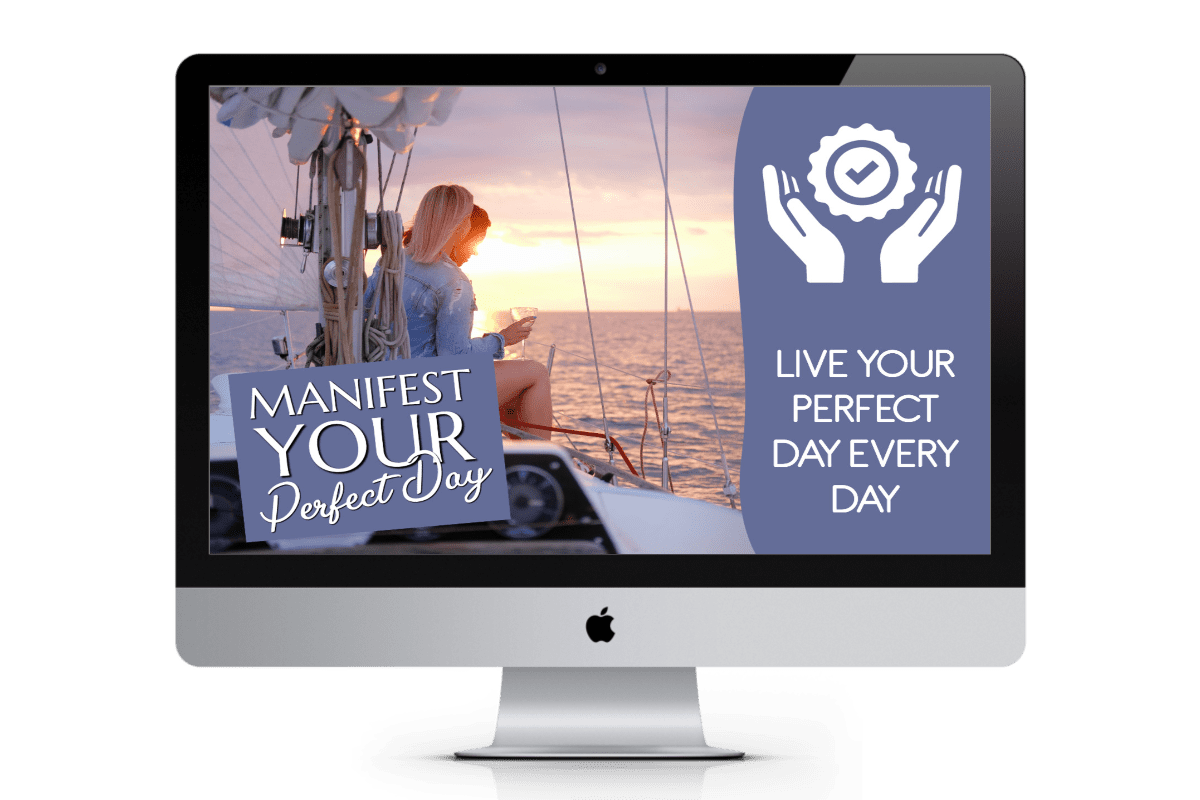 ✔️
BUSINESS MANIFESTATION CLUB
: Manifest a MASSIVE, engaged, and positive FOLLOWING, and MANIFEST the MONEY you desire using never-seen-before manifestation techniques that will transform your results in both your work and your life as a whole.
Get a FREE 7 day trial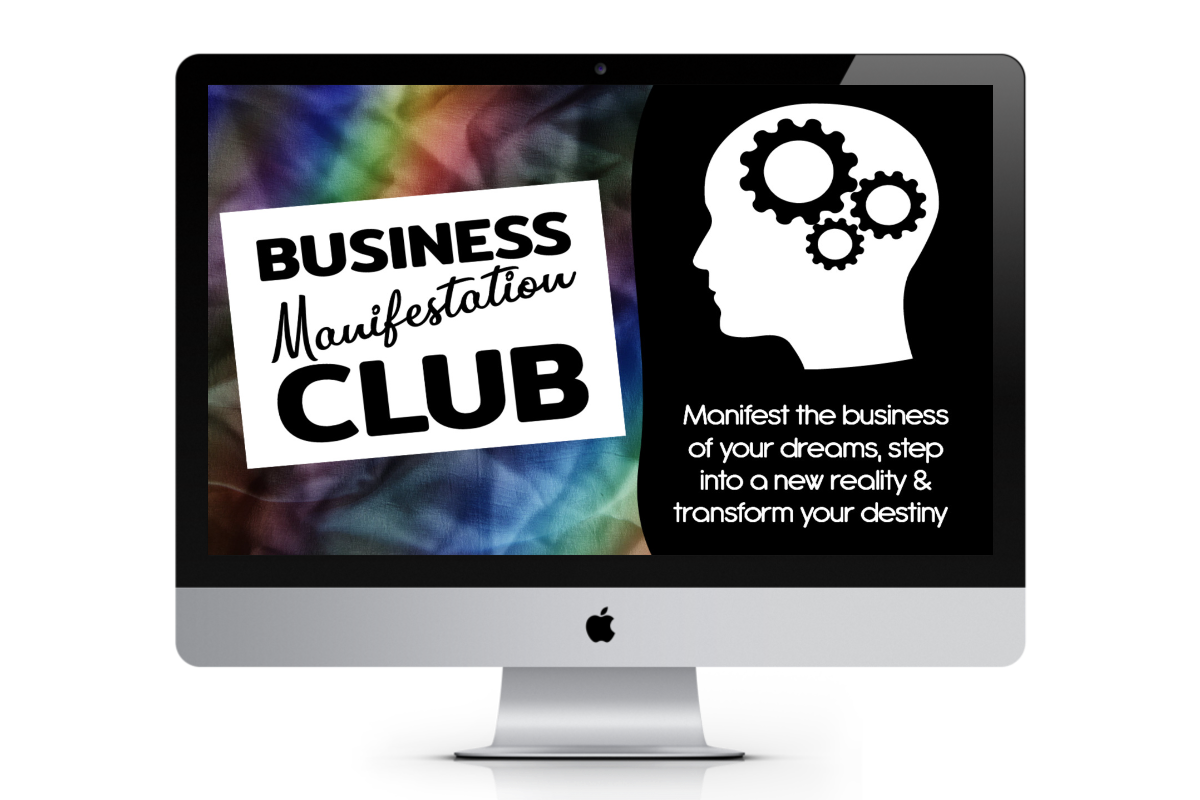 ✔️
DREAM BUSINESS MASTERY
: Get access to ALL of my current and future products. This is my entire system to take you from your current reality to business mastery.
Learn more by clicking here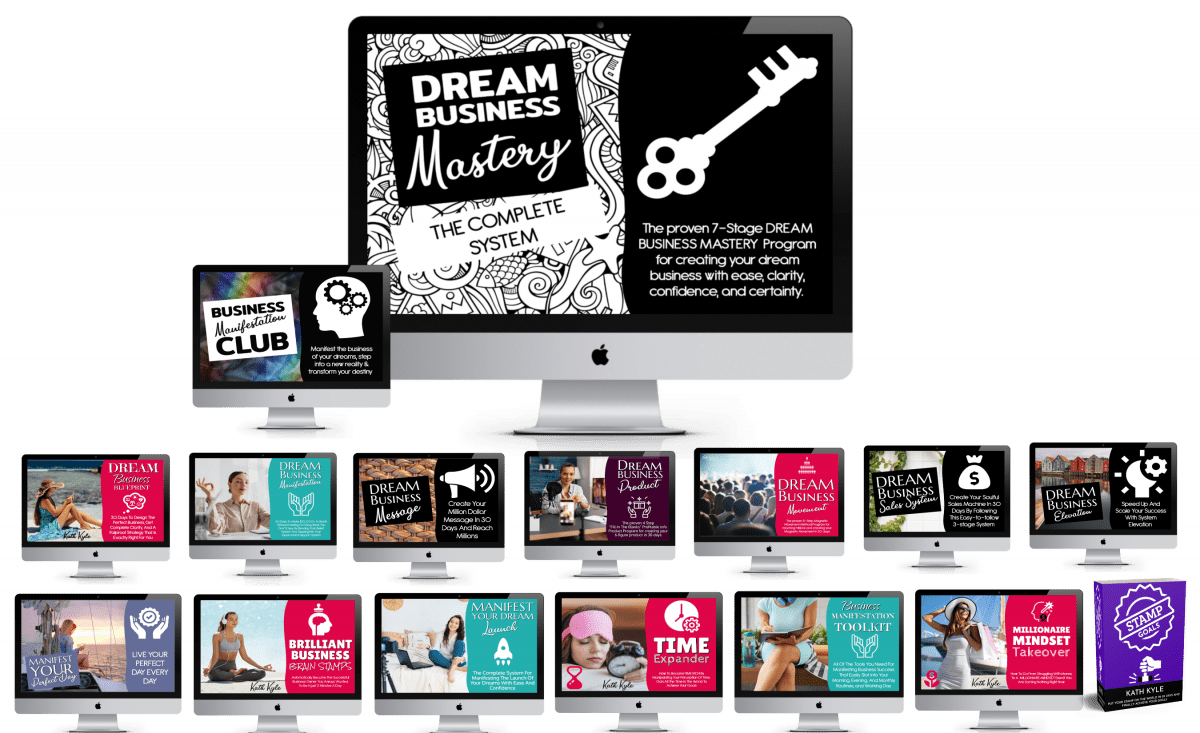 ✔️
STAMP GOALS BOOK
: Put Your STAMP On The World In 30 Days And Finally Achieve Your Goals.
Grab your copy by clicking here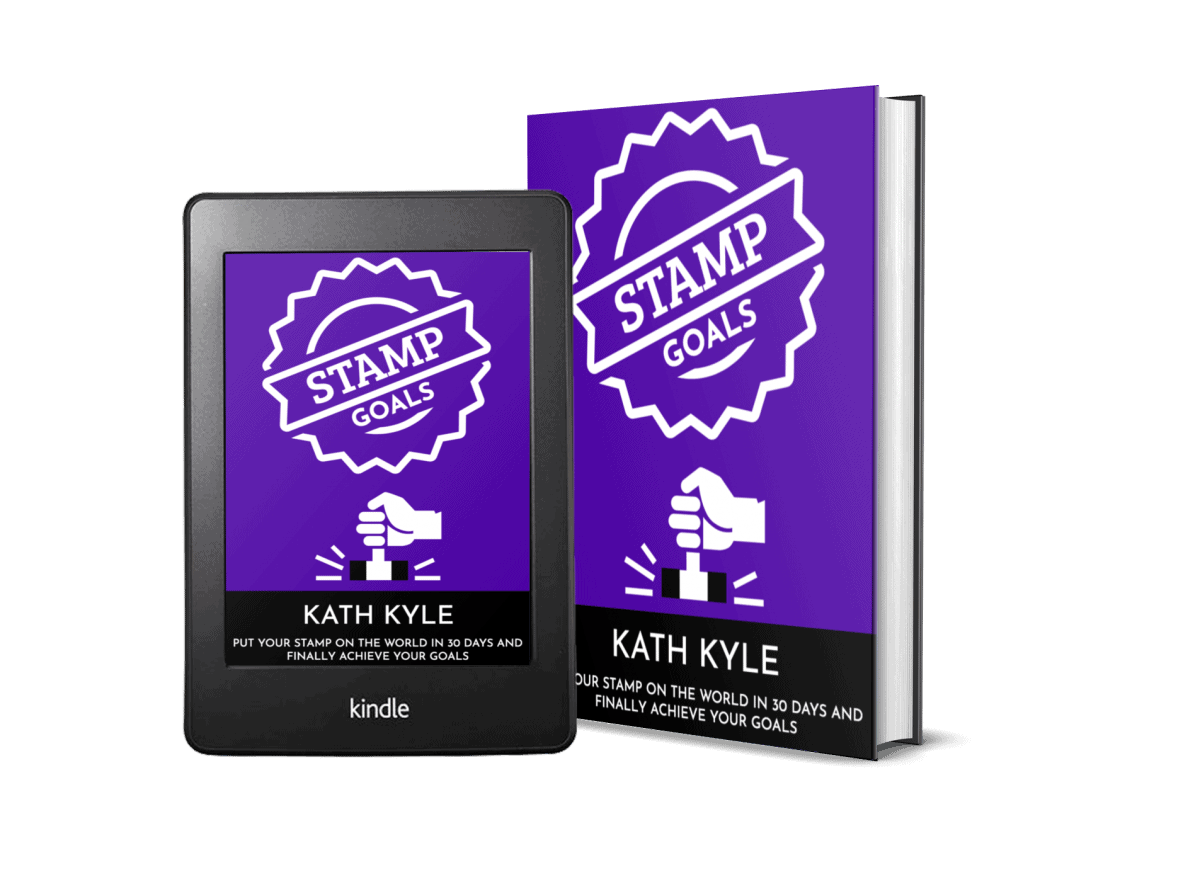 ✔️
ALL PRODUCTS
:
See all of my products and courses by clicking here.
Free Gifts
✔️
MANIFESTING WITH REVERSE MEMORIES GUIDE
: Creating Reverse Memories Is The Best Way To Guarantee Your Desires Will Manifest In Reality.
Click here for FREE access.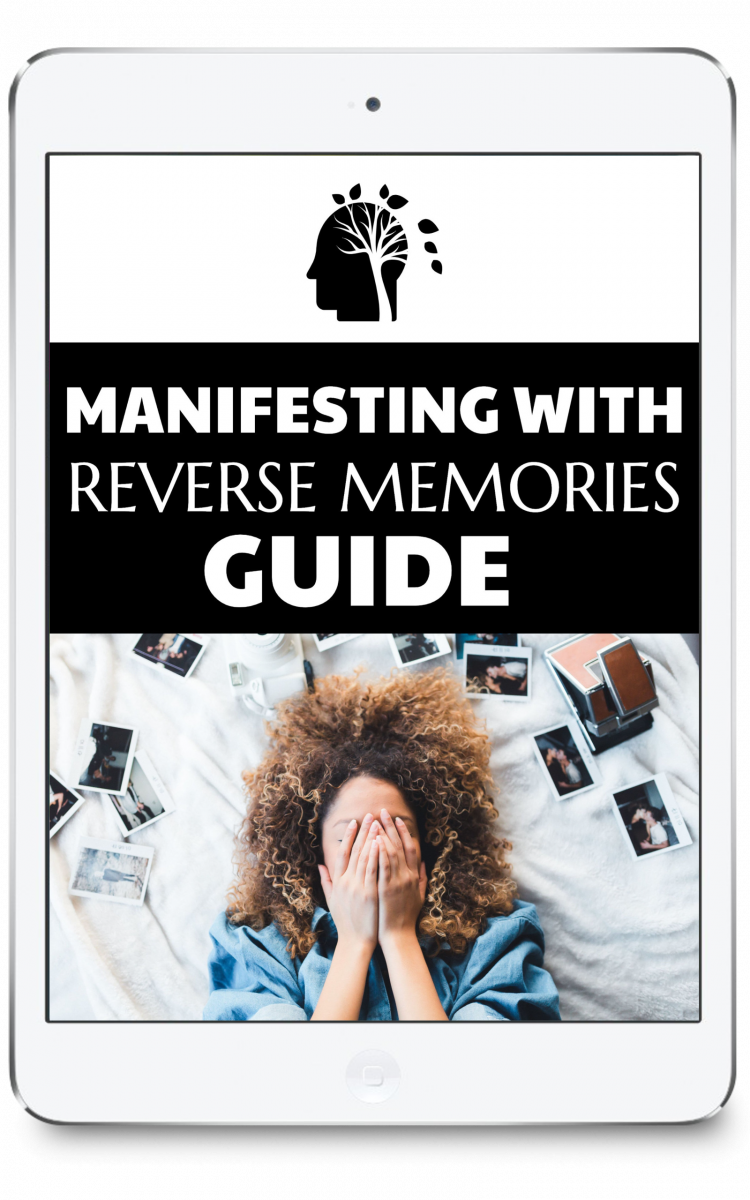 ✔️
10 MINUTE MANIFESTATION MEDITATION
: This powerful 10 minute manifestation meditation will reprogram your subconscious mind and is guaranteed to bring your manifestation into your physical reality.
Click here for FREE access.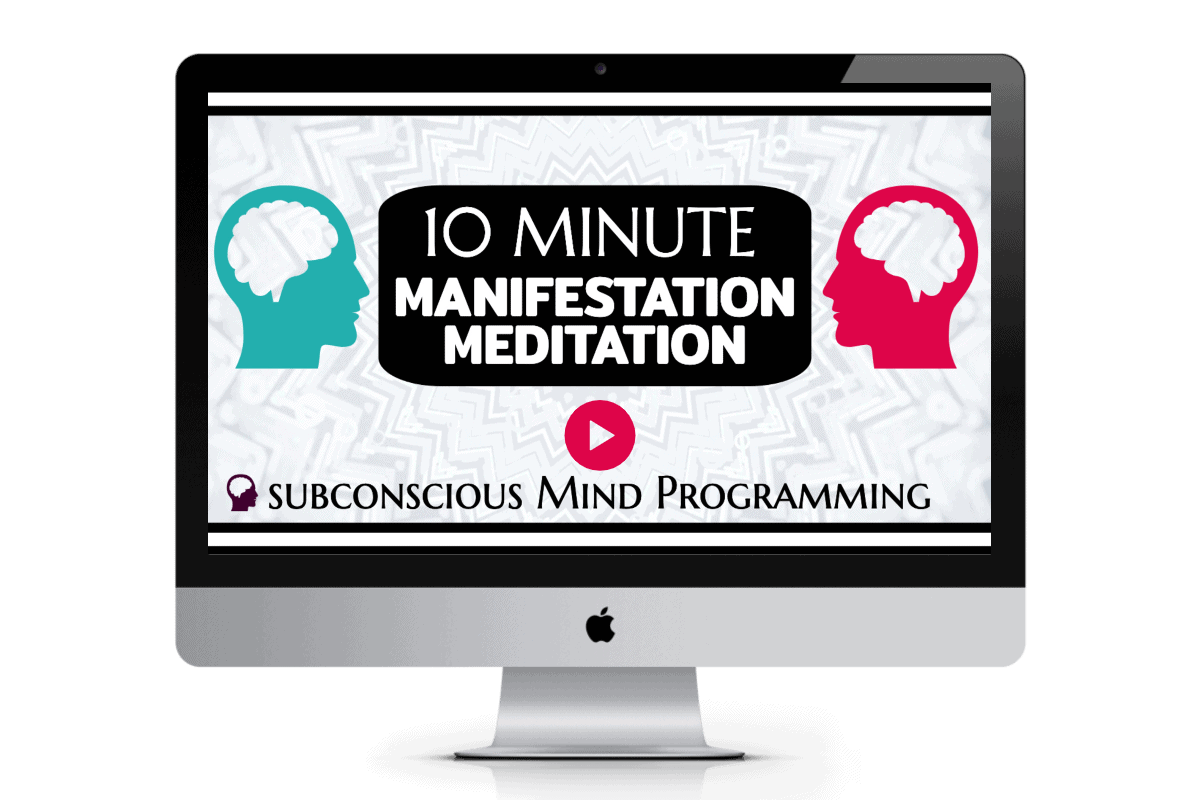 ✔️
MANIFESTATION MILESTONES BOARD PACK
: MANIFEST FAME, FORTUNE, and FOLLOWERS by creating a vision board and achievement board to manifest business milestones.
Click here for FREE access.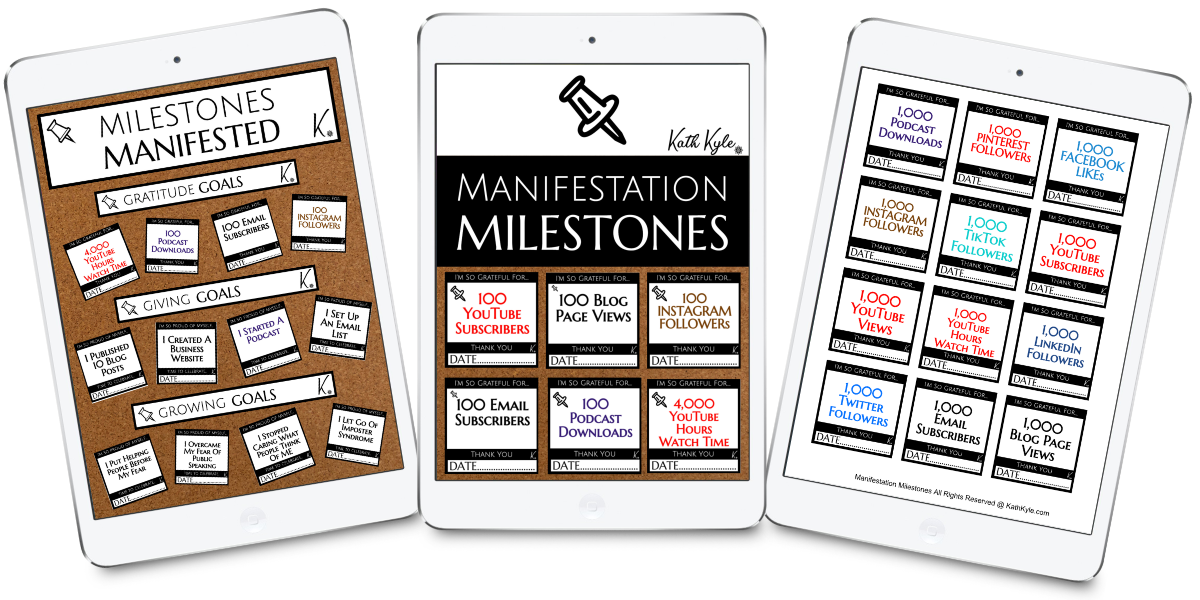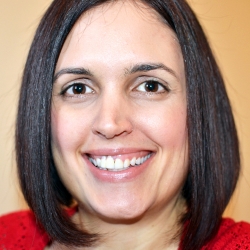 Latest posts by Kath Kyle
(see all)
Please follow and like my content: