If people only knew how powerful affirmations were to transform every area of their lives, they'd never give up their affirmation practice.
If you've seen the 2009 Hollywood indie film "Sunshine Cleaning", perhaps you already have an answer to the question, "How do affirmations work?"
In one of its popular scenes, Rose Lorkowsky, played by Amy Adams, always recites a list of affirmations such as "You are strong" and "You are powerful" which are written on Post-It notes and plastered on her bathroom mirror.
Amidst the uncertainty of her future as a single mom, Rose tries to psych herself into achieving her duties by telling her own reflection the things she aspires to become. This heart-rending scene would later inspire a handful of self-affirmations that are being generated on the internet these days.
That's exactly how affirmations work—they act as the inner voice that gives you the extra push you need to achieve success in all your endeavors in life.
Now, I know that it sounds like there's something about affirmations that works like magic.
The truth is, these self-declarations are actually backed by scientific research, giving them the credibility that makes them applicable for the pursuit of both personal and business successes.
I have literally transformed into a different, happier, more successful, richer person after using affirmations. Needless to say, I'm a big fan.
In today's blog post, I will show you exactly how affirmations work in a surprisingly scientific way so you can genuinely trust their power to turn your life around.
My name for affirmations is Brain Stamps.  I coined this term because we're not just affirming something once to motivate ourselves, we are literally stamping our brain with new information that changes who we are.  So I think affirmations deserve a much more powerful name, and that's why I refer to them as brain stamps.
How Do Affirmations Work?
Basically, affirmations work by influencing the executive functioning of the brain, which is responsible for getting the goal-related tasks done.
According to the 2016 study conducted by researchers from the University of Sussex, two of the important processes related to executive functioning are working memory and inhibition.
Through an experiment performed on psychology students who are focusing on their course credits, they revealed that both working memory and inhibition have improved among participants who have written self-affirmations in line with the tasks given to them.
This in turn made them successful in completing their assigned activities, since affirmations have rewired their working memory of the goals they have set, as well as reduced their inhibitions in doing what they are meant to finish.
In the end, the researchers proposed an explanation that affirmations work simply because they boost task engagement and cultivate a go-getter attitude among those who practice it.
Moreover, they hypothesized that it is through the affirmations' motivational effects that the participants of the study were able to accomplish the tasks after practicing consistent self-declaration throughout the experiment.
Interestingly, the same study also cites two findings wherein it says that affirmations help in focusing our attention on self-relevant stimuli and increase our motivation.
Hence, all of these studies only cemented the credibility of practicing affirmations and consequently banished all doubts in its inefficiency and perceived irrelevance to the goal-setting success.
There are other studies that show that not only do affirmations motivate us, but they literally rewire our brains. MRI scans determined that this literally does happen. So this is not a temporary effect of a boost of motivation, this is a lifelong change in personality.
How To Use Affirmations
To use affirmations, there are some specific steps that its practitioners observe in order to get the most out of them.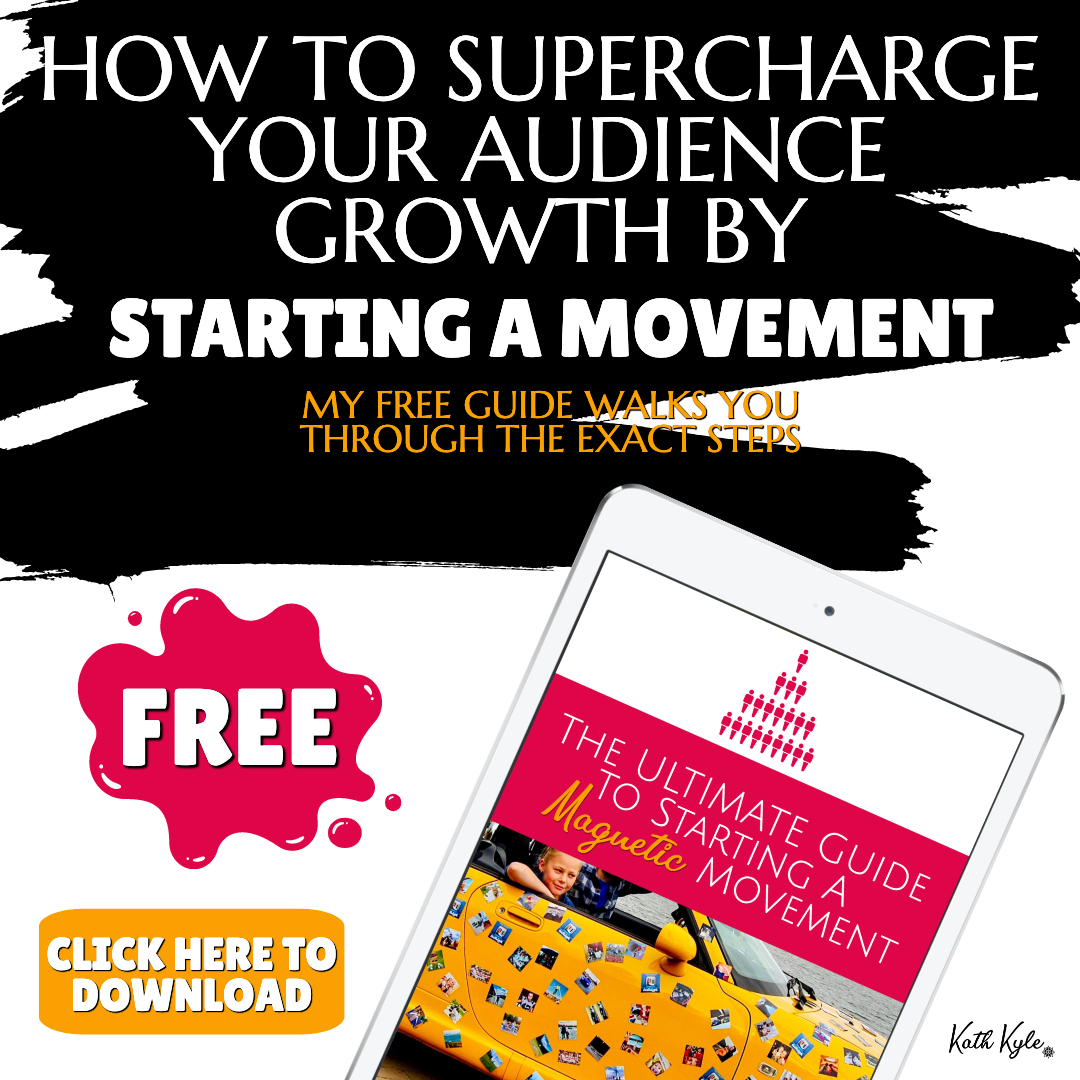 For one, they prefer to do it in the morning in order to set the right mood as the workday starts. Others, on the contrary, prefer to practice it every time they feel the need to do so throughout the day.
Personally, I prefer to say mine in the morning, as it helps to awaken my energy and take away any negativity left from the previous day.
At some point, just like the character of Rose in the film, it would help a lot if you can say your affirmations in front of your own reflection in the mirror.
For the best way to use affirmations, follow the steps below:
Practice a little breathing exercise. Take deep breaths, inhaling and exhaling while mentally counting up to 10.
Face the mirror and look at your own eyes in the reflection. It doesn't matter if you do it in the bathroom, your dresser, or using a desktop mirror. You just have to look at yourself as you say your affirmations.
Say your preferred affirmations for that particular day. Put emphasis on powerful words such as "strong", "courageous", and the likes.
Now repeat the same affirmations 3-5 times and visualize the meaning of each word.
Finally, take three deep breaths to instill the thoughts in your mind.
Once you've successfully followed these steps, I'm sure you'll feel more motivated and energized to conquer the day's challenges at work.
The breathing exercises help to relax your mind and get rid of your negative thoughts.
On the other hand, speaking affirmations in front of the mirror offers you a chance to do a pep talk if you were to motivate your own self like you would another person.
When you speak affirmations in front of a mirror, your brain believes the words you are saying much more. Also when you speak the words out loud, your brain is also much more likely to believe you.
How To Write Affirmations
To write affirmations that are sure to deliver the promise of success, you need to observe a few criteria that contribute to their efficacy.
Here are the fool-proof tips when writing effective affirmations: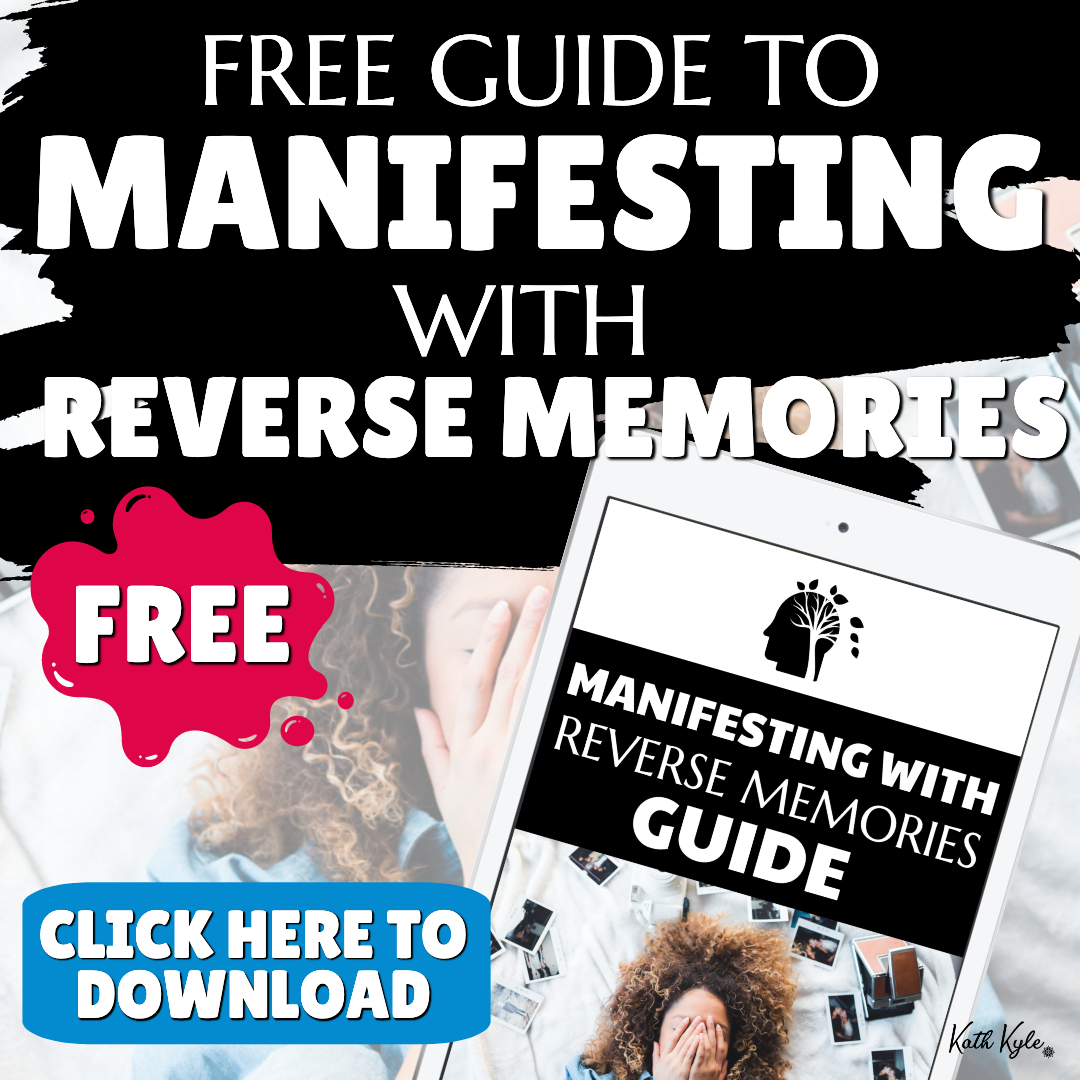 1. Write your own affirmations in the present tense and use the word "I".
Take a cue from Rose's affirmations that were posted on her mirror. Except for the part where she says "You are…" which must be replaced with "I am", you should always write your affirmations in the present tense so you can actively visualize your desires until they finally manifest.
2. Choose words that either excite you or resonate with you.
Don't just pick random adjectives to describe what you want to attain. You should only use words that are powerful enough to convince yourself you already have what it takes to be successful.
Similarly, use words that ring true to your intentions. This alone can give the affirmations the power necessary to transform your actions towards success.
3. Get specific.
Instead of spewing out words that do not apply to you nor describe the goals you are aiming at, you should specify your intentions in such a way that they include details and a little personal touch.
For example, instead of writing "I am rich", try something specific like "I have $10,000 in my bank account."
Being specific with your affirmations helps you stay within the limits of possibility without making you feel overwhelmed or pressured to achieve what they declare.
4. Make them easy to memorize.
Unless your affirmations are as simple as Rose's in the film mentioned above, you should be able to carry the thought in your mind for as long as you could.
Try using a concise version of your lengthy intentions so you can easily say it out loud in front of the mirror and without hesitation.
This way, your affirmations stay in your head until they influence your executive functioning into fulfilling your duties towards success.
How Fast Do Affirmations Work?
Affirmations typically work immediately, provided that you have followed the necessary rules of the practice.
How fast the affirmations work depends largely on the way you're applying them.
For instance, if you practice consistency in psyching yourself in front of the mirror, you're likely to achieve success sooner than you expect it.
Coupled with the alignment of routines, your affirmations can work as fast as they need to be.
If your affirmations for a particular workday involves earning a new client, they will immediately manifest as long as you align your attitude and actions with your intentions.
The only thing that blocks affirmations from working is your disbelief that they are working.
How To Make Affirmations Work Faster
To make affirmations work faster, you need to adjust your mindset and routines that have a direct impact on the realization of your goals and intentions.
Consistency is the best way to achieve them as it turns your practice of self-affirmation into a habit that will constantly keep you focused on success.
Also, you need to avoid overloading yourself with affirmations on any given day. Saying multiple affirmations at a time will definitely divert your attention away from the most important goals you're trying to accomplish, so you should refrain from doing so until you're ready to tackle more.
Finally, you must be committed to your affirmations.
I cannot emphasize this point enough. Even if you're saying affirmations to your reflection a number of times per day, you simply can't achieve them if you can't commit your actions to the realization of your goals.
To commit fully to the practice also means dedicating an action plan towards success.
10 Positive Affirmation Examples
If you're unsure about writing your own affirmations that work, here are some examples to get you started.
"I am capable of achieving a six-figure income in 6 months."
"I have a $10,000 income coming in regularly to my bank account."
"I am welcoming new clients every day."
"I easily close deals with perfect clients."
"I always succeed in keeping my clients."
"I have the best team to help me succeed in this business."
"I was born to be a successful entrepreneur."
"I can ace all business proposals easily."
"I am living a life of success."
"I am grateful for the business that makes me highly profitable."
Next Steps
If you are a fan of affirmations, I have a free gift for you that you're going to love.  For a limited time, I am giving away my 100+ Goal-Setting Affirmations Cheatsheet that I used to set and achieve goals for my first six-figure blog.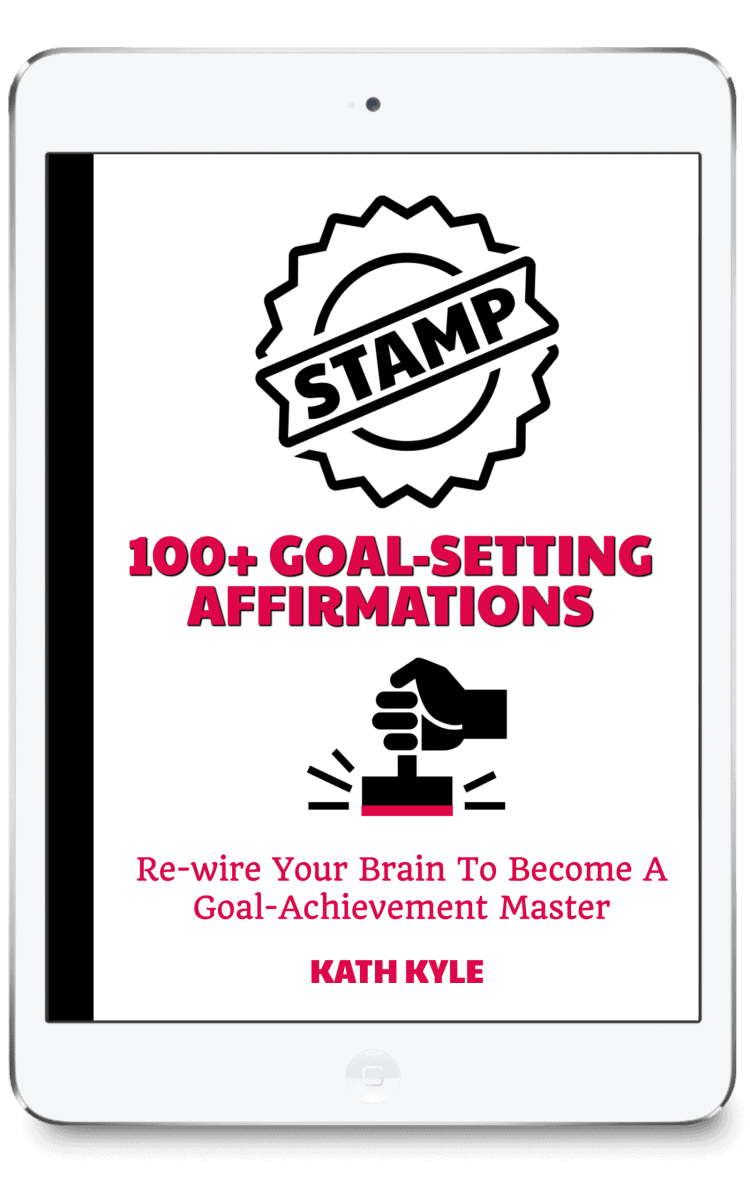 Click here to get 100+ Goal Setting Affirmations
Conclusion
The question of how do affirmations work typically has a variety of answers depending on who you ask.
But while the mechanisms of affirmations can be debated by practitioners, one thing that is sure is that they are backed by science and are actually advocated by medical researchers who attested to their effectiveness.
I hope that this blog post finally convinces you about the power that affirmations possess, and educates you on how to use them to your advantage in the pursuit of your own sweet success.
Goal setting is a massive passion of mine, and I have many more posts and videos to help you reach your goals so stick around and see what else I can help you with by checking out the links below.
Sources
https://www.sciencedirect.com/science/article/pii/S0022103116302840
https://www.ncbi.nlm.nih.gov/pmc/articles/PMC4814782/
https://www.ncbi.nlm.nih.gov/pmc/articles/PMC6931103/
Related Resources You Will Love
TAKE YOUR MANIFESTATION TO THE NEXT LEVEL
Products
✔️
MANIFEST YOUR PERFECT DAY COURSE
: Manifest the life of your dreams and live your perfect day every single day.
Click here for access.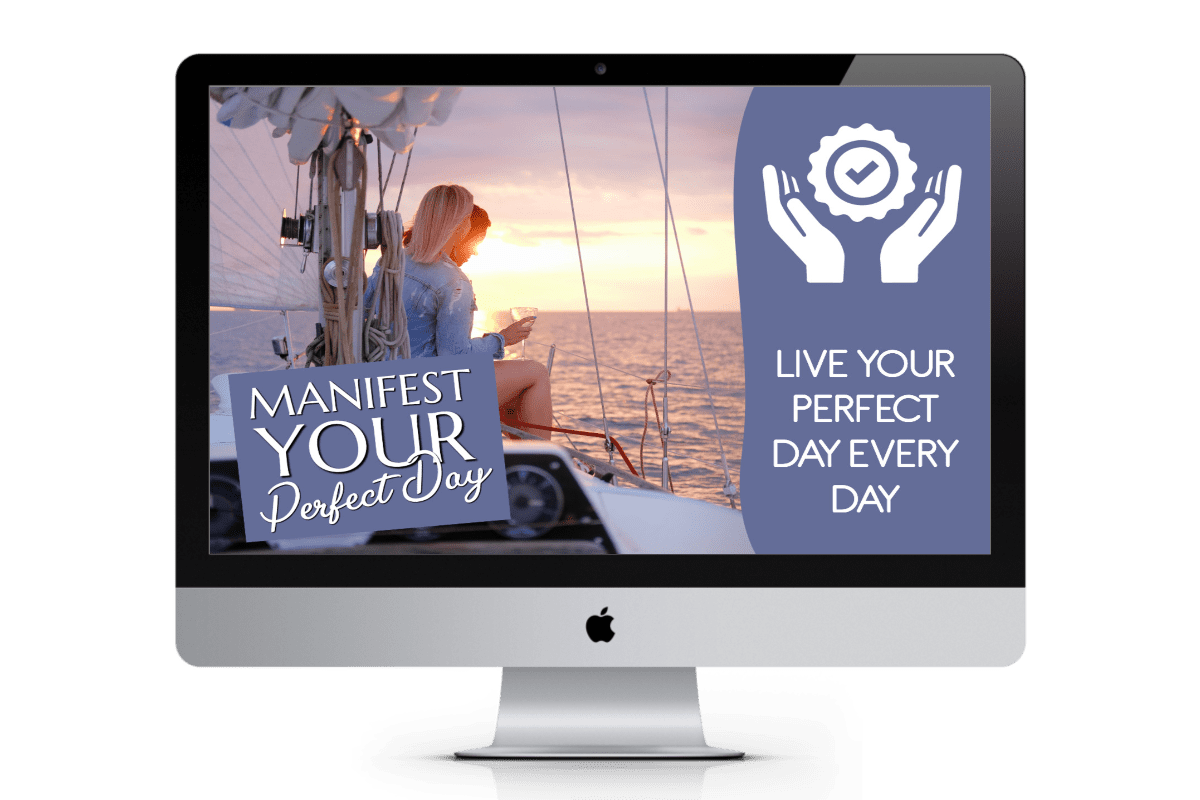 ✔️
BUSINESS MANIFESTATION CLUB
: Manifest a MASSIVE, engaged, and positive FOLLOWING, and MANIFEST the MONEY you desire using never-seen-before manifestation techniques that will transform your results in both your work and your life as a whole.
Get a FREE 7 day trial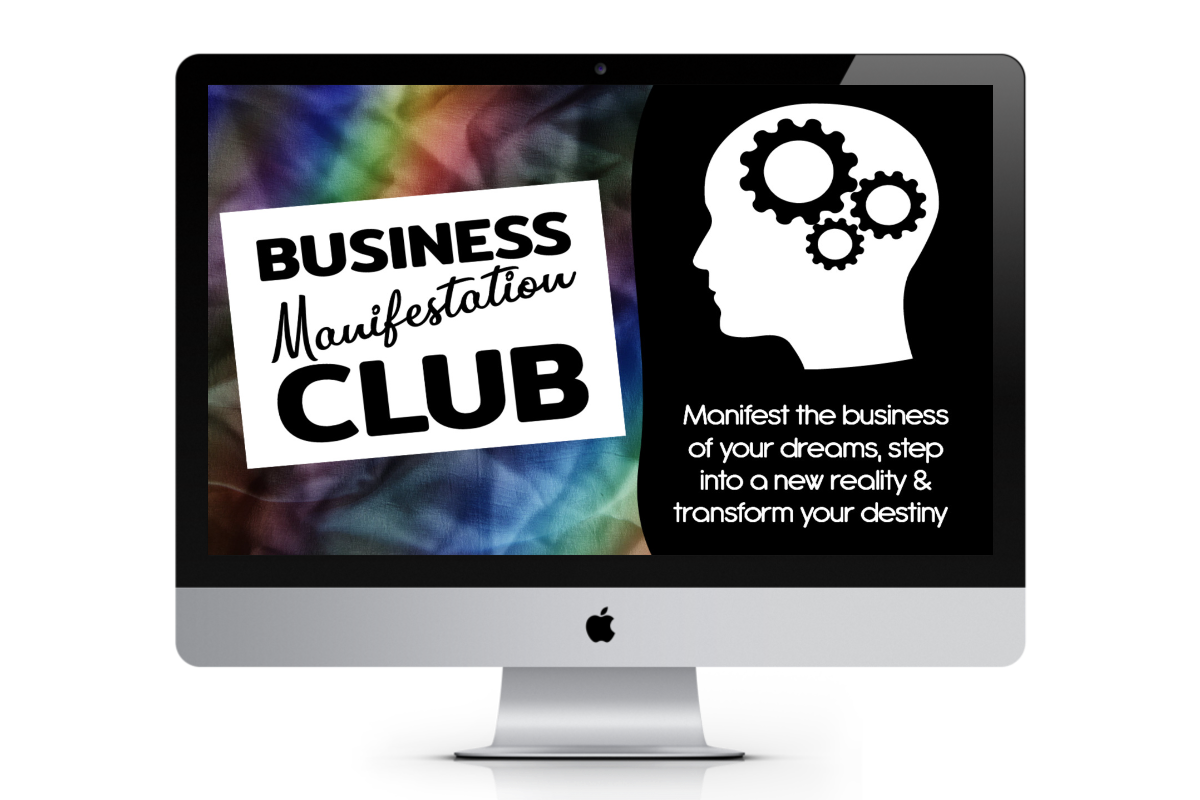 ✔️
DREAM BUSINESS MASTERY
: Get access to ALL of my current and future products. This is my entire system to take you from your current reality to business mastery.
Learn more by clicking here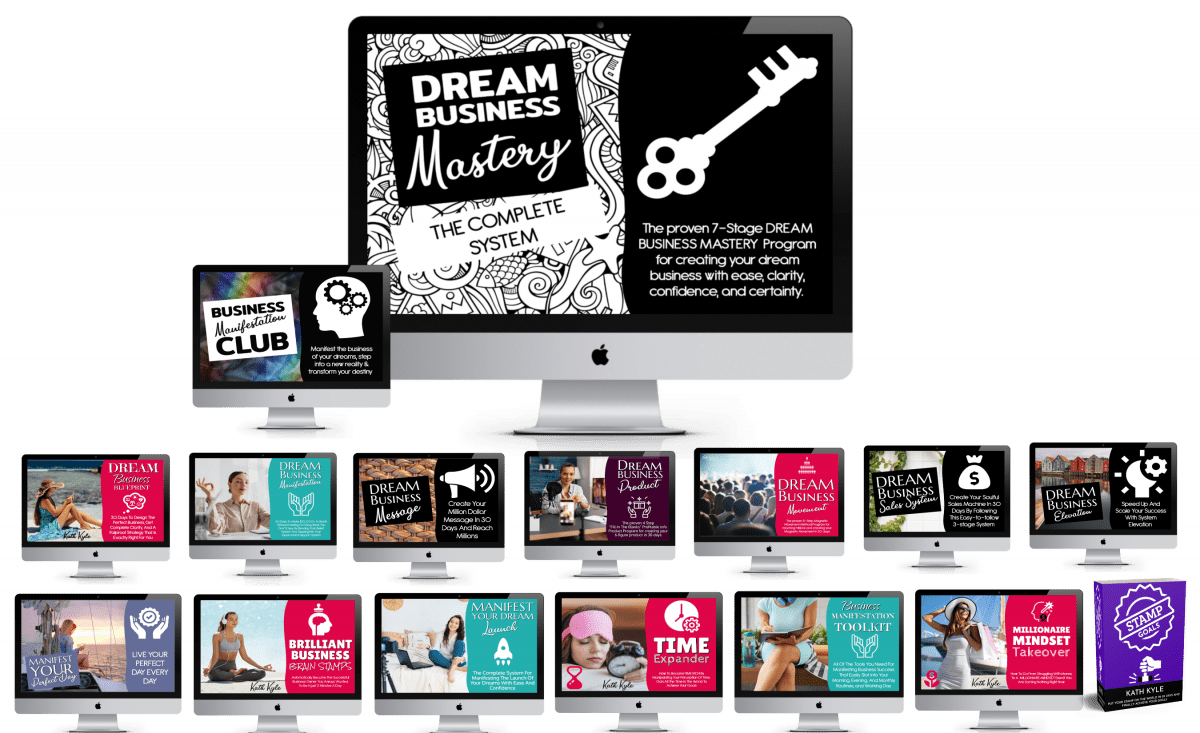 ✔️
STAMP GOALS BOOK
: Put Your STAMP On The World In 30 Days And Finally Achieve Your Goals.
Grab your copy by clicking here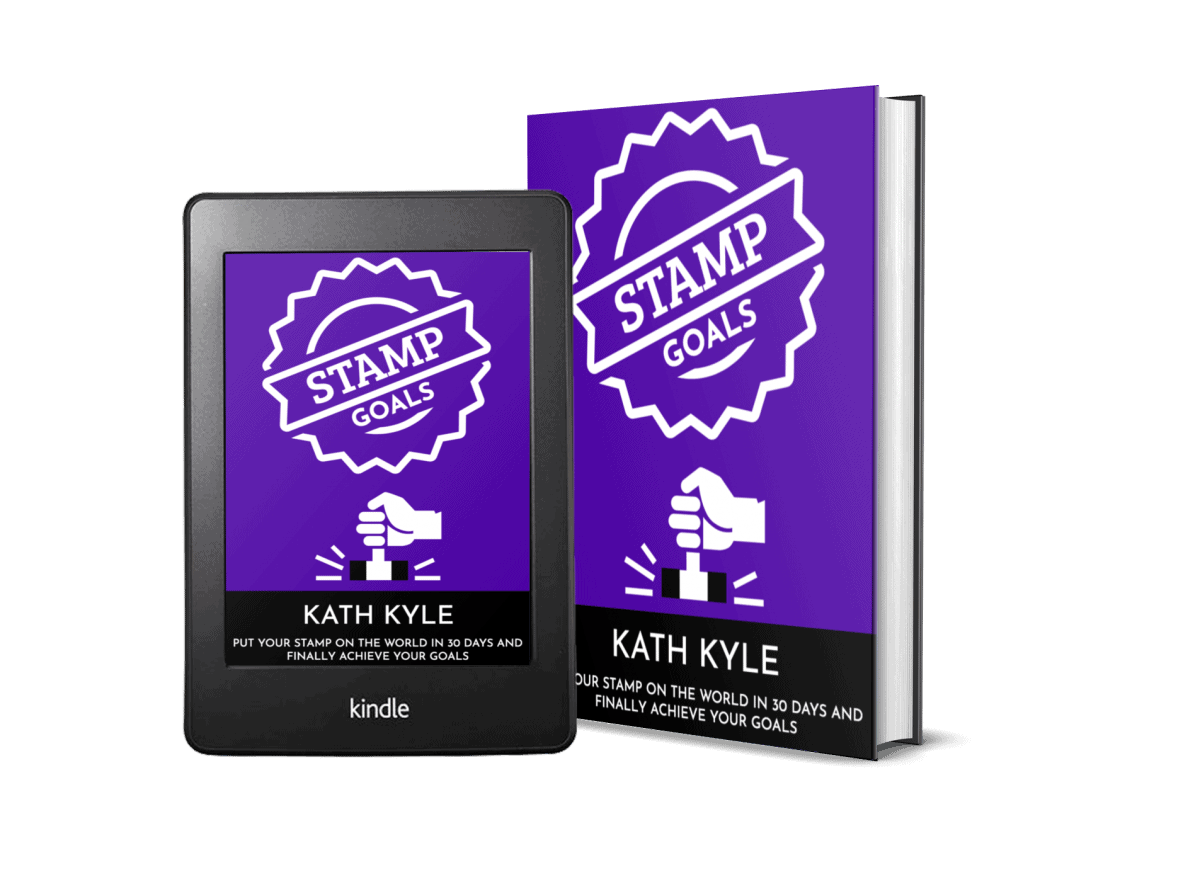 ✔️
ALL PRODUCTS
:
See all of my products and courses by clicking here.
Free Gifts
✔️
MANIFESTING WITH REVERSE MEMORIES GUIDE
: Creating Reverse Memories Is The Best Way To Guarantee Your Desires Will Manifest In Reality.
Click here for FREE access.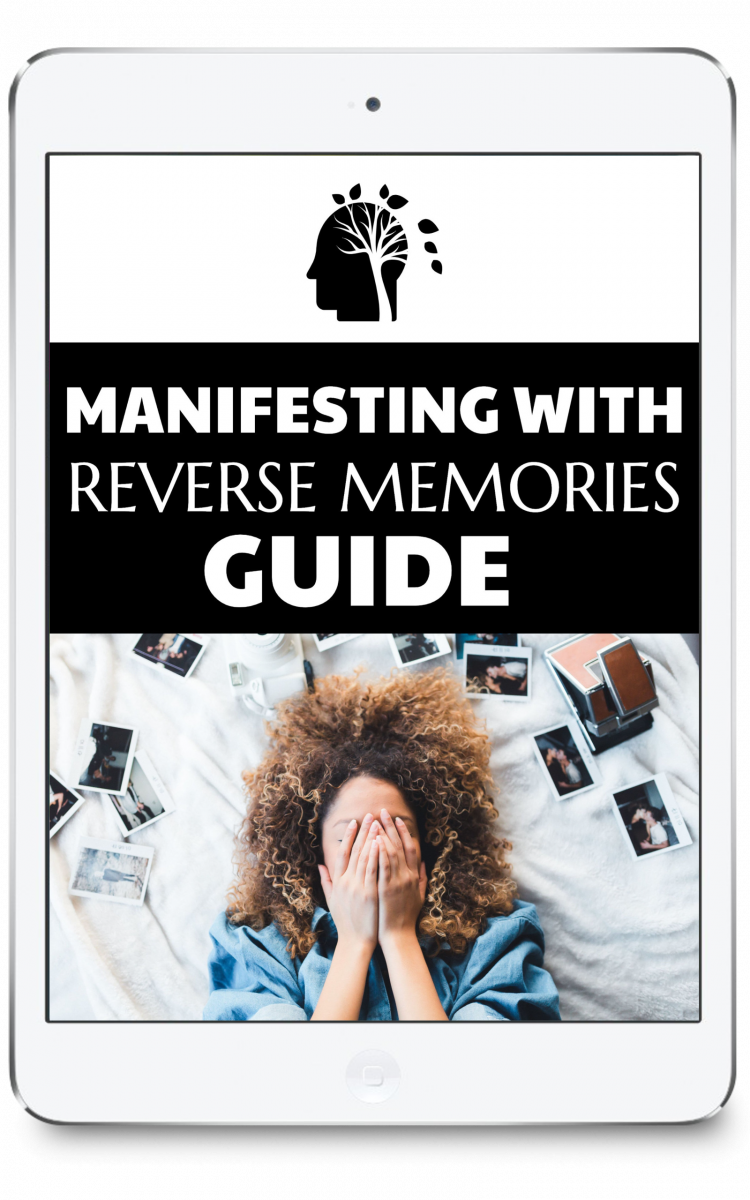 ✔️
10 MINUTE MANIFESTATION MEDITATION
: This powerful 10 minute manifestation meditation will reprogram your subconscious mind and is guaranteed to bring your manifestation into your physical reality.
Click here for FREE access.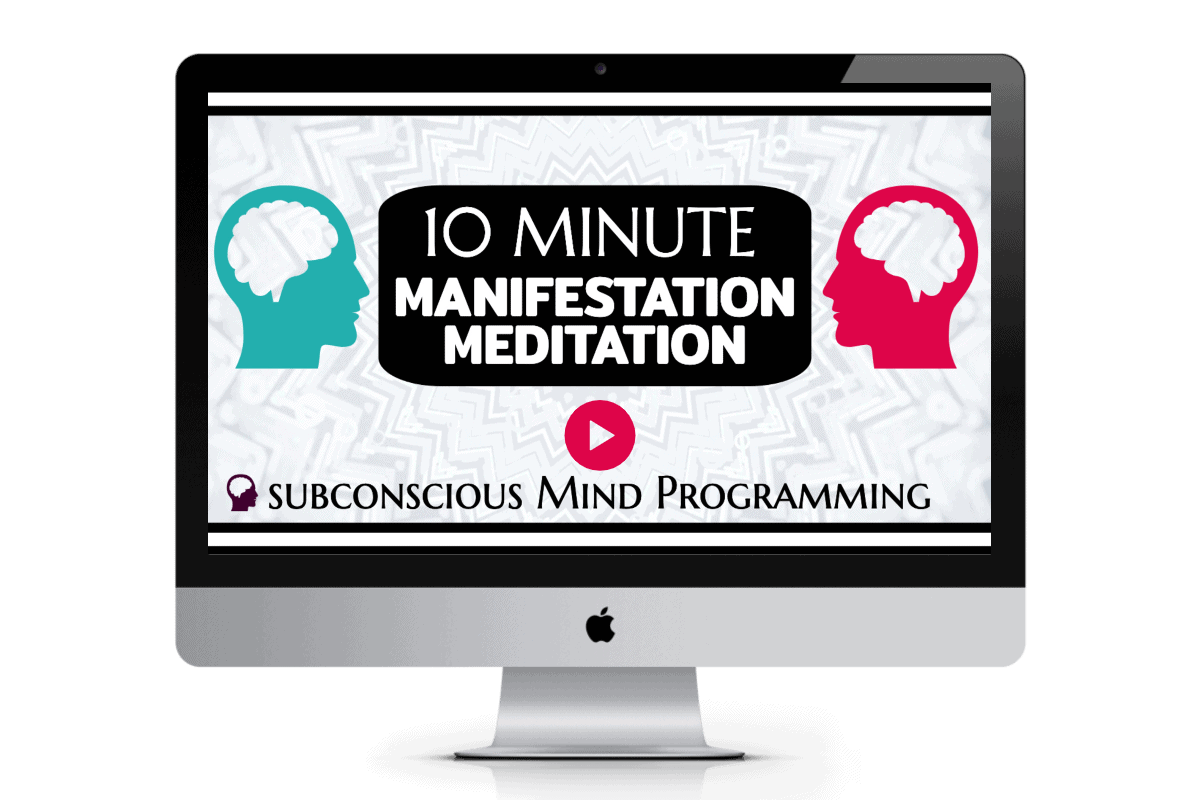 ✔️
MANIFESTATION MILESTONES BOARD PACK
: MANIFEST FAME, FORTUNE, and FOLLOWERS by creating a vision board and achievement board to manifest business milestones.
Click here for FREE access.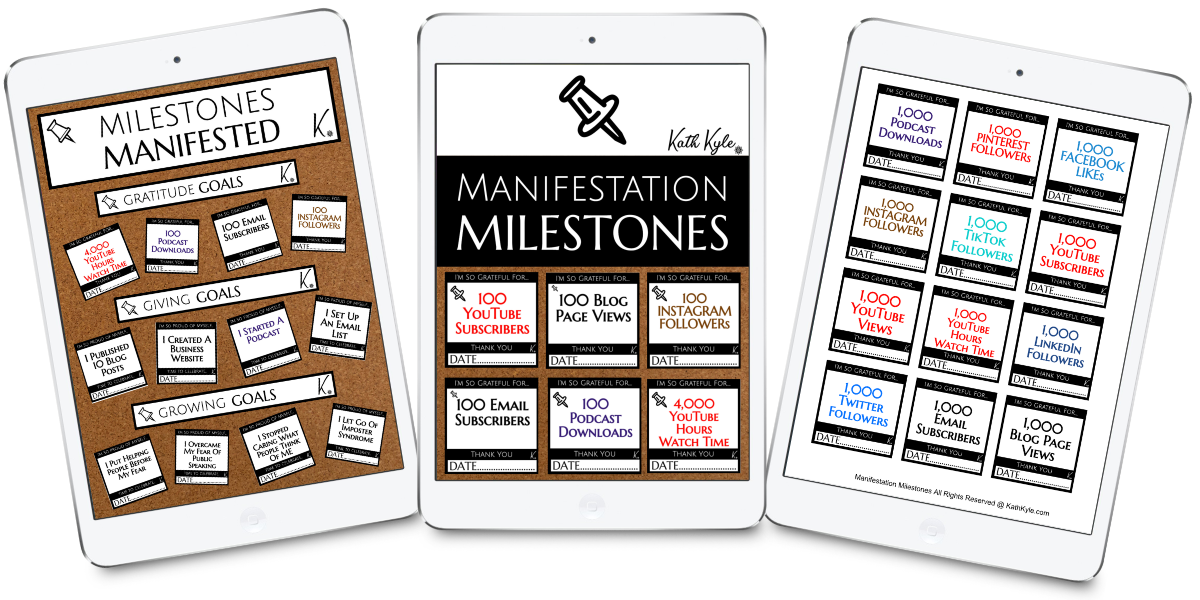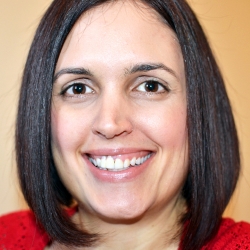 Latest posts by Kath Kyle
(see all)
Please follow and like my content: