Here are all the best methods to easily track your goals.  Whether you prefer pen, paper, journals, apps, or software, there is something for you here.
My name is Kath Kyle, and I am the author of Stamp Goals book. Goal setting is a massive passion of mine because the process of setting goals took my first business to 6 figures within a matter of months.
So naturally, I wanted to research the best methods of tracking goals so I can continue my own success and help you get the same results in your business.
So why should we even bother tracking our goals in the first place?
In a study conducted by the University of Sheffield, it was revealed that consistent monitoring of progress towards a particular goal is itself a huge factor contributing to the attainment of the goal.
Furthermore, researchers concluded that there's a considerable improvement in people's behavior when they've learned how far they have progressed with their goal.
The bottom line? Tracking your progress equates to higher chances of reaching your goals. And I have seen this evidence in my own life too.
That's the reason why passionate business owners and digital creatives are coming up with new systems, designs, and even mobile applications to address such needs.
Yet what complicates the issue is the fact that there's no standard medium or technique that can measure everyone's growth towards the accomplishment of their goals.
Today, I decided to share with you a variety of the best goal trackers that can help you stay on top of your performance.
How To Track Your Goals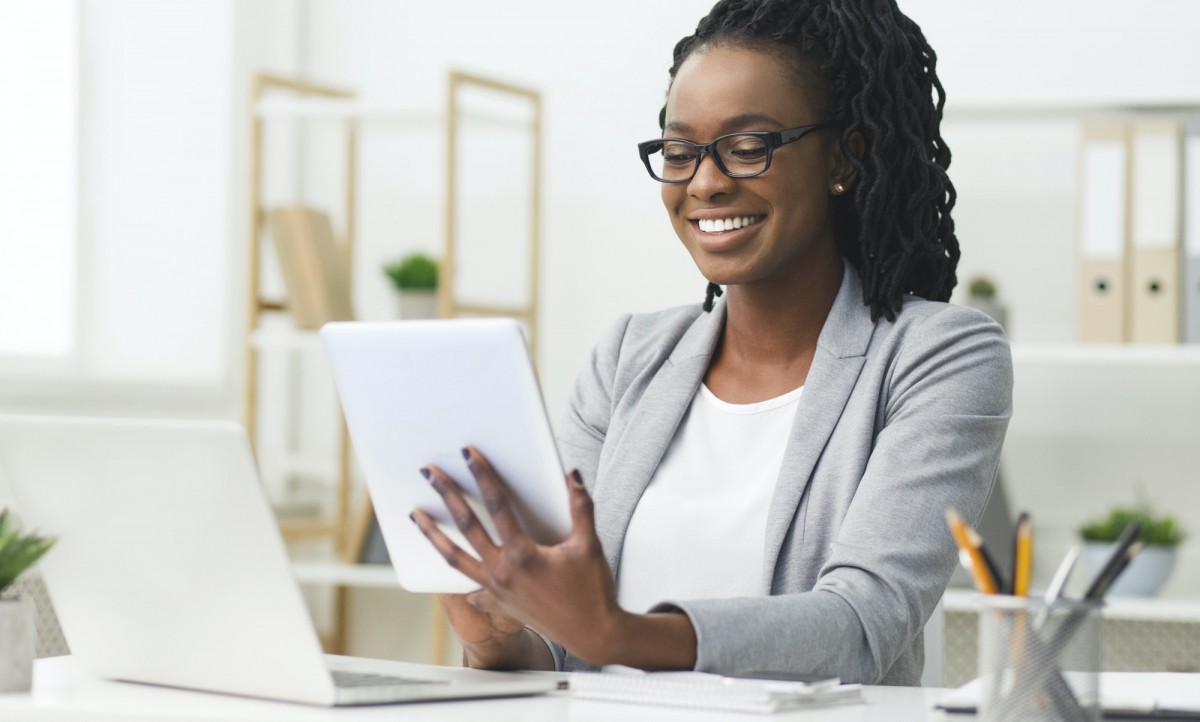 To track your goals effectively, here are some suggestions that worked for me that I hope will work for you as well.
1. Turn Bigger Goals Into Incremental Tasks
While this idea seems intuitive, many goal-setters fail to realize that individual tasks should actually be much bigger goals.
By breaking down your goals, you can easily track your progress from one task to another in ascending order. Simply set the tasks as milestones leading to the final desired result.
2. Set A Time When You Can Best Reflect On Your Performance
Even if you use a handful of goal-tracking tools, if you can't set aside some time for doing daily recaps, your efforts will remain in vain.
No matter how lazy you feel about rating and assessing your performance towards your goals, never skip this part because you might miss the opportunity to find gaps that hinder you from succeeding.
3. Start A Reward System
For each milestone you have achieved, allow yourself to enjoy a treat to further fuel your motivation.
4. Migrate Your Goals Whenever Needed
Unless you cross off achieved goals on your list, you will feel stuck trying to prioritize the remaining ones.
This is why I highly advise that you migrate or move your goals between done and pending to visually assess your achievements.
10 Best Goal Tracking Tools
Now that we've covered the essentials on how to track your goals, it's now time for me to share the best tracking tools that you can use to monitor your performance and progress.
Here are some of the best that I came up with: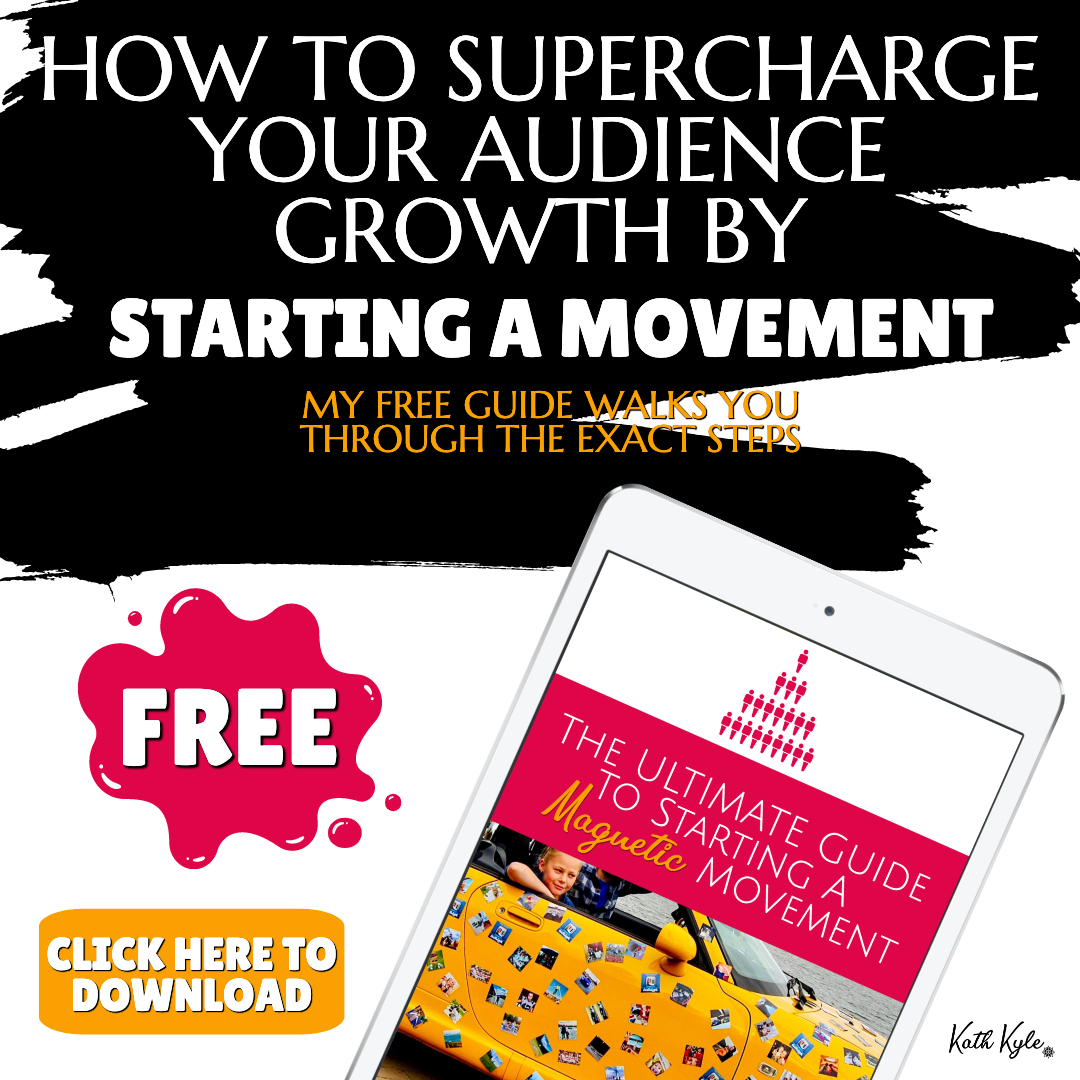 1. Trello
Trello is my favorite goal tracking tool because it is free and I love everything about it. I use this tool every single day.
I love how Trello can be personalized depending on your needs.
But just to focus on goal tracking, this desktop (and mobile) app lets you create a digital board where you can post lists.
I use these lists to categorize my goals into dailies, monthlies, and yearlies.
You can personalize these lists for easier goal tracking like naming them Current, Pending, and Finished. Or I use the names To Do, Doing, and Done.
Under the lists, you can input your goal entries in order of priority and add the corresponding deadlines.
To migrate the goals, simply drag and drop the entries into appropriate lists and voila! You've just mastered the goal monitoring functionality of the Trello app.
2. Bullet Journal
Perhaps the most popular among the analog systems out there, the bullet journal's main claim to fame is that they look handy, aesthetically-pleasing, and more personal.
To track your goals using a bullet journal, you can create daily and monthly agendas that all contribute to their respective end goals.
These can be made into lists that you should update from time to time using signifiers for prioritization and migration.
Another way to measure your goal-setting performance is to draw "trackers" or empty charts that you can fill up to represent the progress made towards your goals.
3. Action Boards
Action boards are true to their name—they demand action on the part of the goal-setter.
This is perhaps the easiest medium for tracking your goals right away.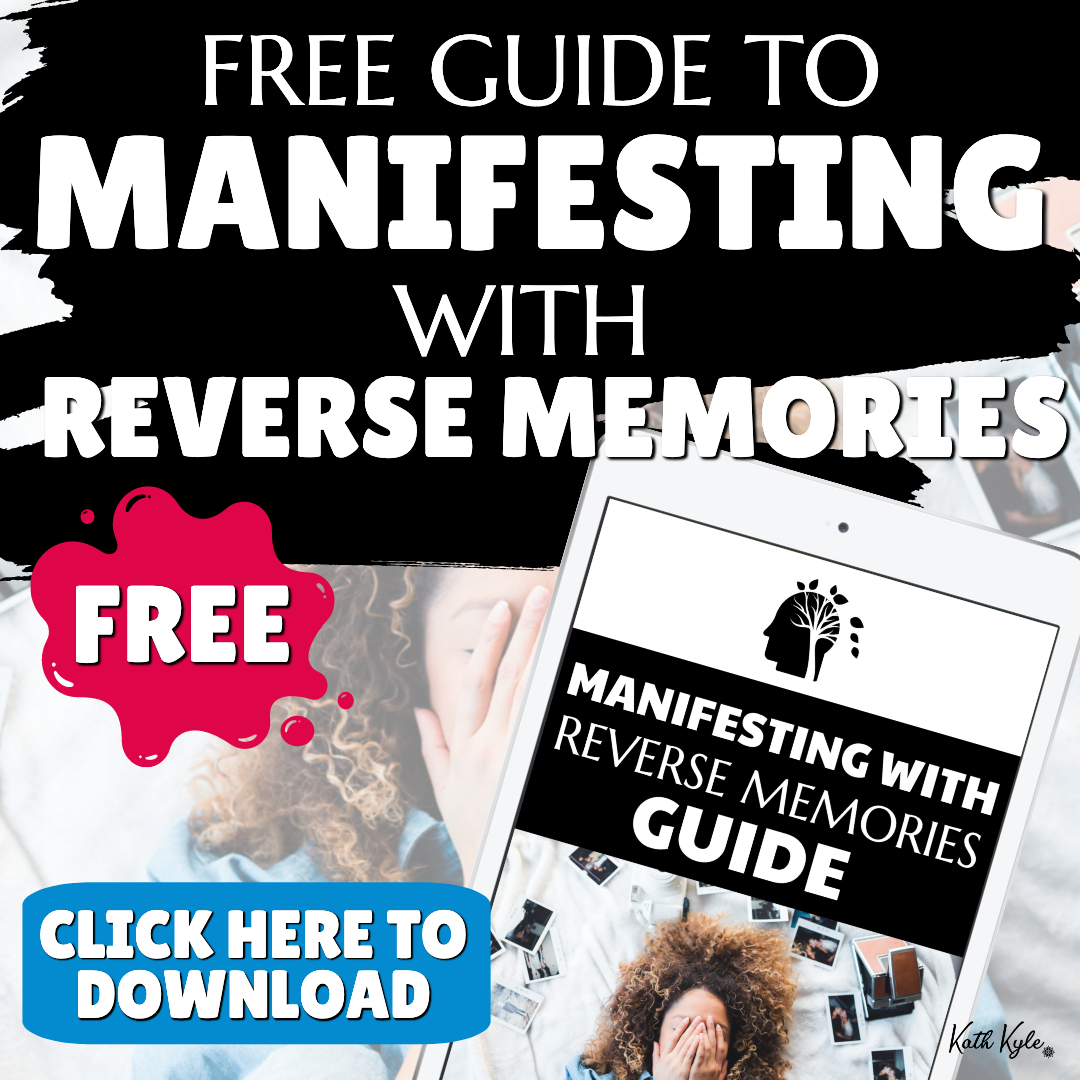 All you have to do is write your goals on a large, portrait-size board that has been divided into smaller squares.
Each time you successfully accomplish a goal, you just need to mark off the specific square where it is written.
Every day, look up to this wall-mounted board to motivate yourself to cross off all the remaining squares indicating your progress in achieving them.
4. Kanban
Inspired by the work management system of the Japanese, a Kanban board is another analog medium that can track your progress towards achieving your goals.
Simply move the cards indicating your goals to the appropriate section—from left to right—in order to monitor their progress whether they are Current, Pending, or Finished.
I use this system on my Trello boards.
5. Joe's Goals
This app is very user-friendly and anyone can try it.
Simply set up your goals on its single-page interface and click the corresponding items (ratings) on the chart to rate your performance.
I love this app as it is free and does not require you to download it.
6. Google Sheets
Another underrated tool for goal tracking is Google Sheets.
You can use it to list down your goals and enable data validation which will simplify your monitoring.
Simply indicate in the cells next to your goals if they are Completed, Not Started Yet, Pending, and More Than Halfway. You just need to select the right label from the drop-down list to update the status of your goals.
I use Google Sheets to list all of the tasks in a particular project. Then I transfer one item per day into Trello. I find this keeps me from feeling overwhelmed at the number of tasks on the list and helps me become more productive.
Click here to get Google Sheets.
7. Paper and Pen To-Do Lists
On to the more old-school way of goal-tracking is this classic paper-and-pen system.
All you need to do is write down a list of your goals and mark the ones you've accomplished with strikethroughs.
You just have to make sure you update the list each day as the writing space can get a little crowded overtime.
8. Way Of Life App
This paid app is remarkable for its take on habit formation. Its available for both iOS & Android.
It allows you to track your business and work-related goals using charts and graphs—a good selling point for those who prefer visuals over shorthand entries.
9. Strides
This goal-tracking tool is perhaps the most intuitive one from the batch since you'll only need to specify your goals and targets, and then leave the rest for the app to figure out your progress.
It even suggests goals that you might be interested in tackling as well, which is an interesting bonus especially if you're a self-confessed "goal-digger".
10. Goal Meter
This Android app lives up to its name as it effectively gauges your progress and performance towards your goals.
By simply setting your goals and target dates, you can instantly get a visual representation of your progress along with relevant statistics.
It's for the obsessive-compulsive goal-setter, too, because it regularly sends out notifications and reminders so you'll always stay updated about your goals.
Next Steps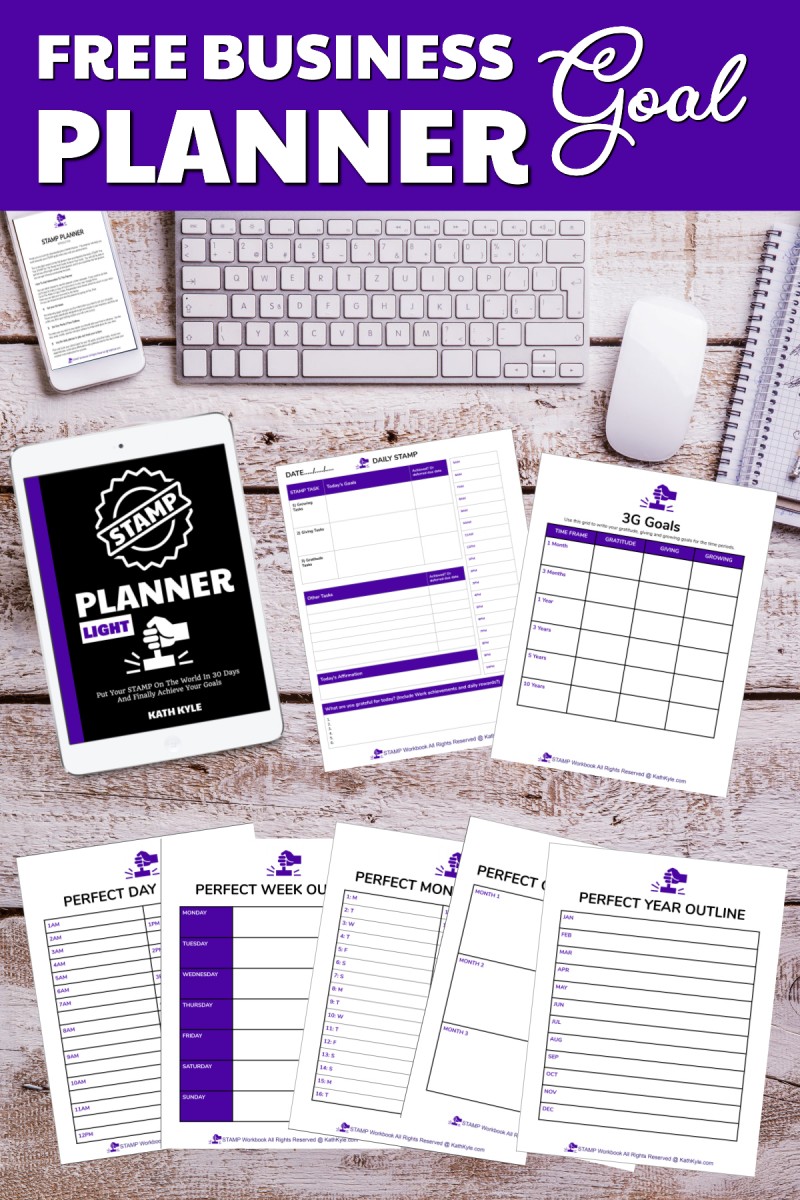 Now that you've got everything you need to get your mind in the right place for success with your goals, you might be looking for the right tools to set your goals and actually achieve them? I have a free gift for you that you're going to love. For a limited time, I am giving away the planner that I use to set goals for my six-figure blog.
Click here to get your free business goal planner.
Conclusion
The techniques on how to track your goals must be among the first things you should learn due to their ability to help you achieve your goals in a timely manner.
There's actually a myriad of mediums both analog and digital that you can try in order to make your goal-setting more engaging and accountability-ready.
I hope that this list of goal tracking tools can help you achieve your goals much more easily and stay motivated along the way.
Goal setting is a massive passion of mine, and I have many more posts and videos to help you reach your goals so stick around and see what else I can help you with by checking out the links below.
Related Resources You Will Love
Sources
TAKE YOUR MANIFESTATION TO THE NEXT LEVEL
Products
✔️
MANIFEST YOUR PERFECT DAY COURSE
: Manifest the life of your dreams and live your perfect day every single day.
Click here for access.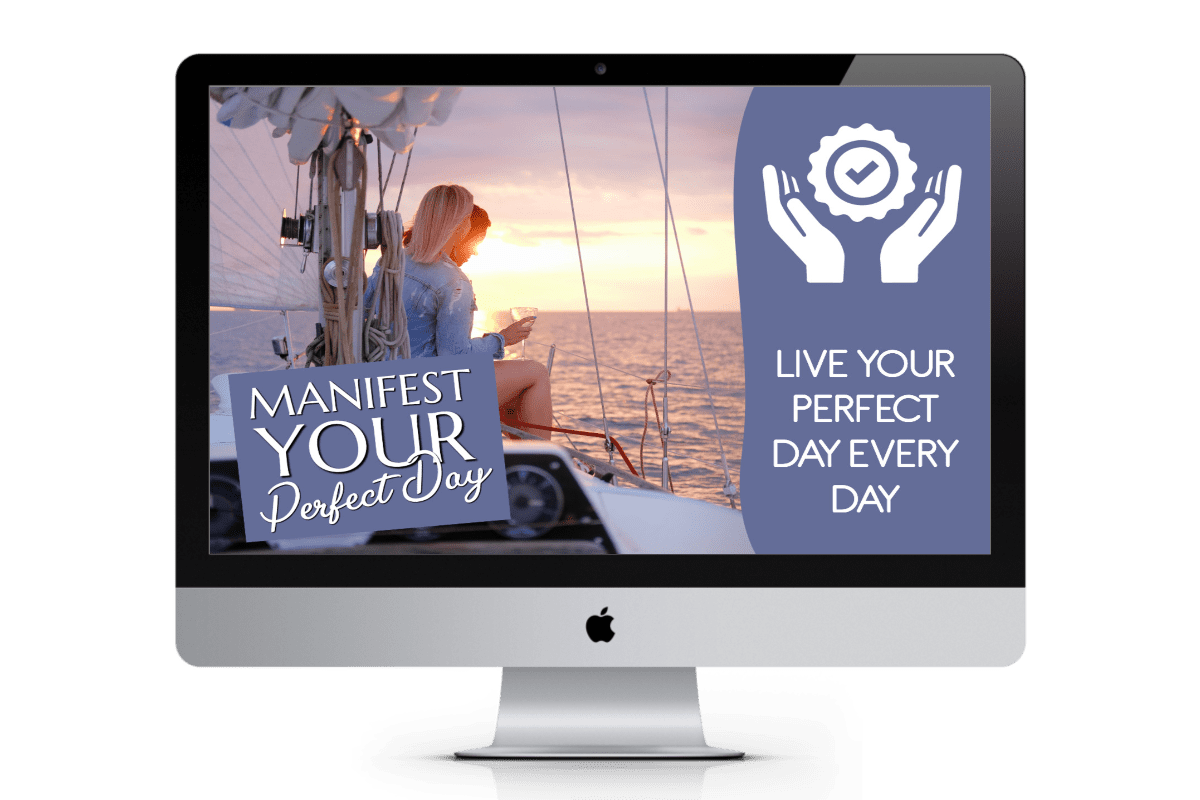 ✔️
BUSINESS MANIFESTATION CLUB
: Manifest a MASSIVE, engaged, and positive FOLLOWING, and MANIFEST the MONEY you desire using never-seen-before manifestation techniques that will transform your results in both your work and your life as a whole.
Get a FREE 7 day trial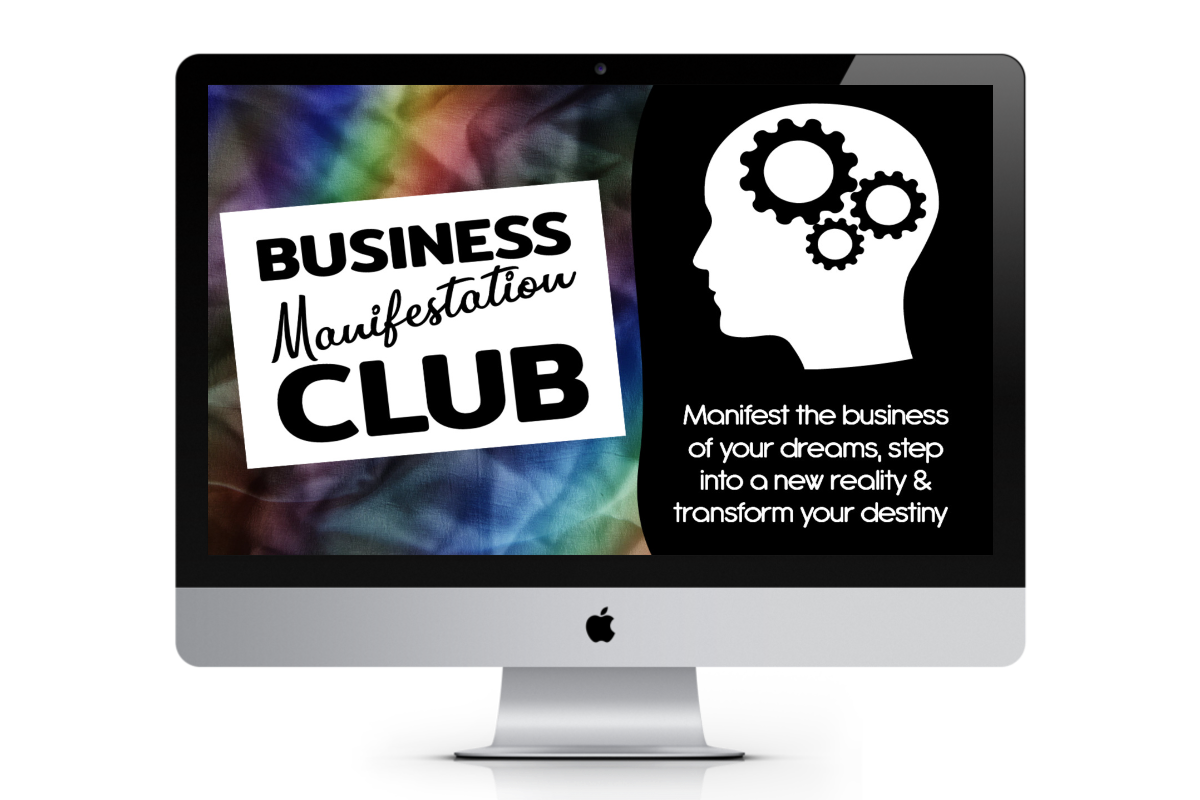 ✔️
DREAM BUSINESS MASTERY
: Get access to ALL of my current and future products. This is my entire system to take you from your current reality to business mastery.
Learn more by clicking here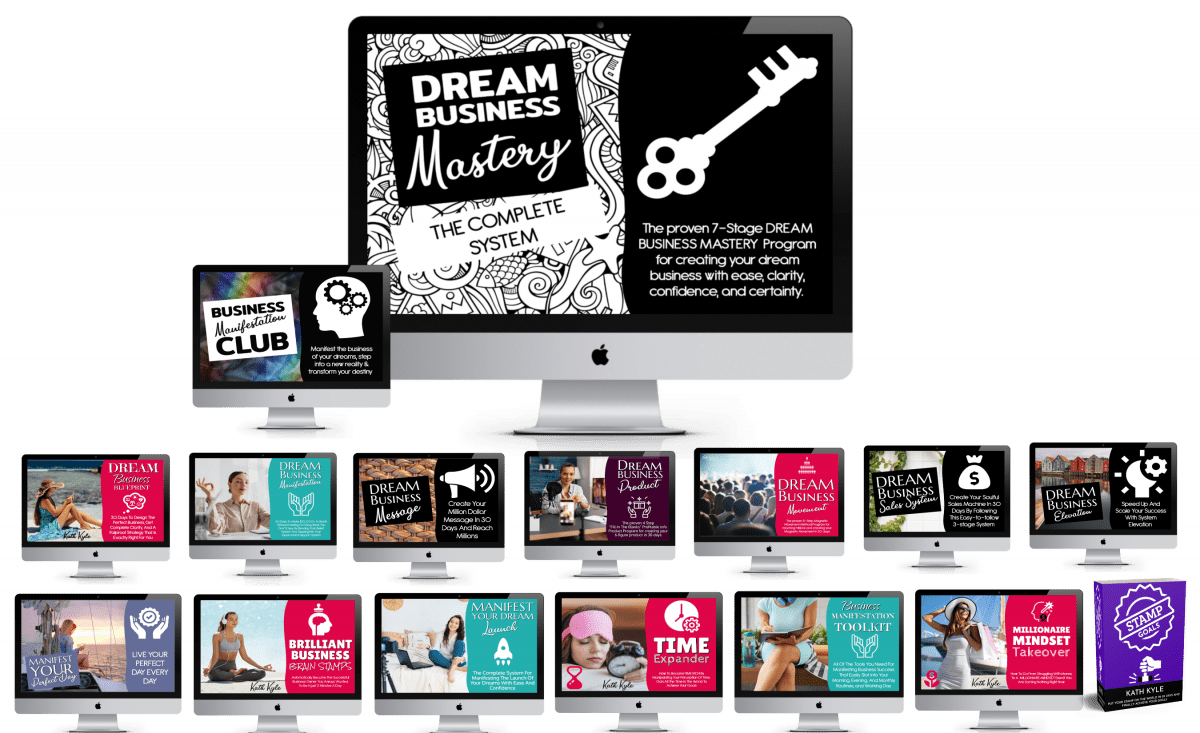 ✔️
STAMP GOALS BOOK
: Put Your STAMP On The World In 30 Days And Finally Achieve Your Goals.
Grab your copy by clicking here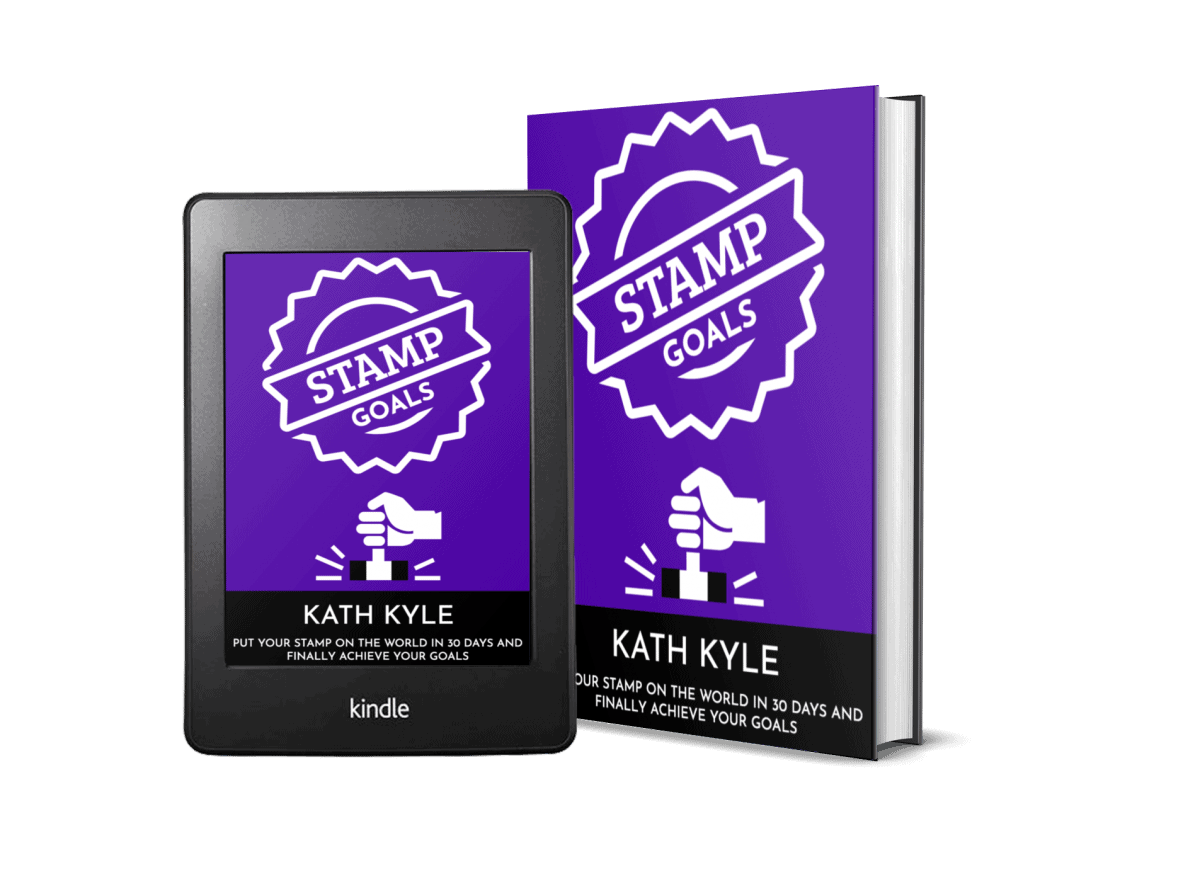 ✔️
ALL PRODUCTS
:
See all of my products and courses by clicking here.
Free Gifts
✔️
MANIFESTING WITH REVERSE MEMORIES GUIDE
: Creating Reverse Memories Is The Best Way To Guarantee Your Desires Will Manifest In Reality.
Click here for FREE access.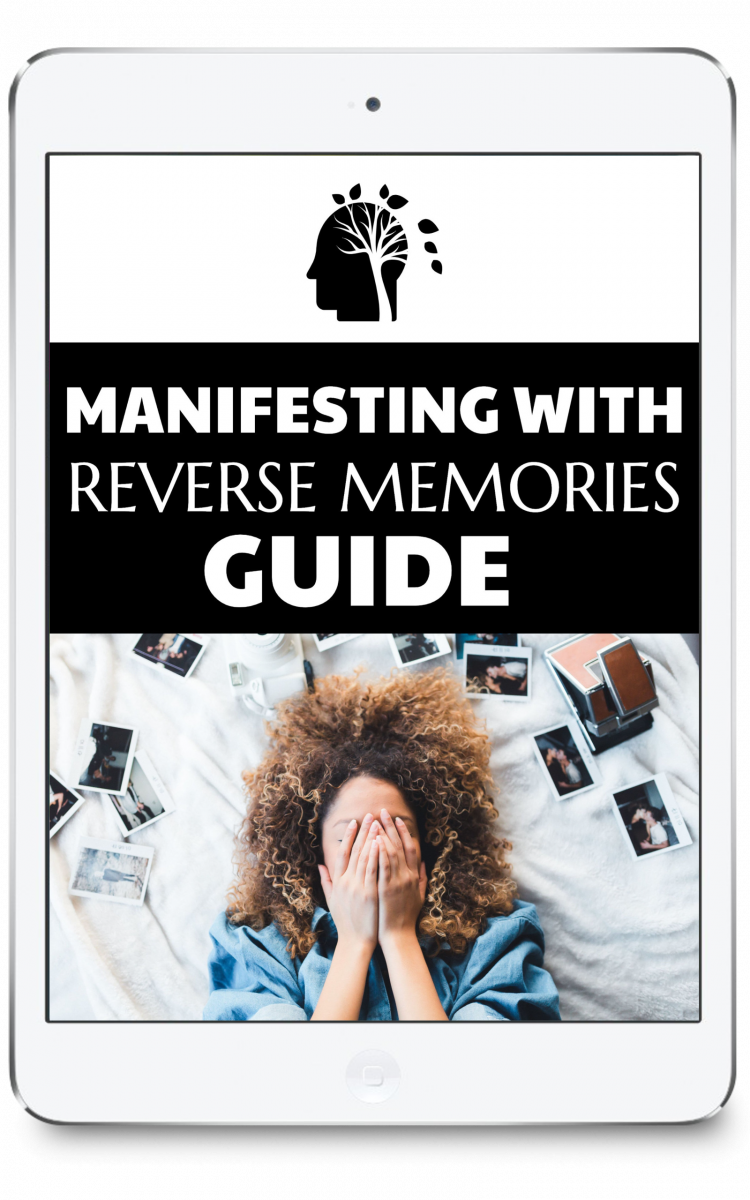 ✔️
10 MINUTE MANIFESTATION MEDITATION
: This powerful 10 minute manifestation meditation will reprogram your subconscious mind and is guaranteed to bring your manifestation into your physical reality.
Click here for FREE access.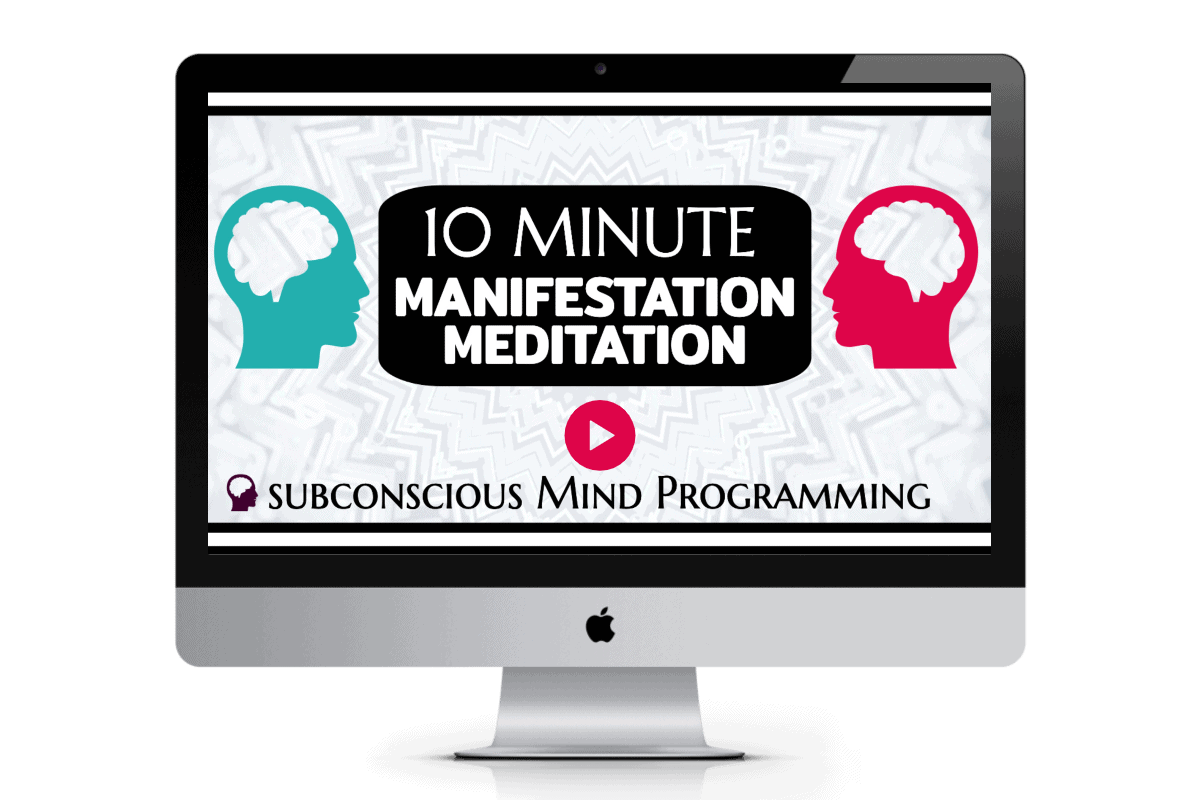 ✔️
MANIFESTATION MILESTONES BOARD PACK
: MANIFEST FAME, FORTUNE, and FOLLOWERS by creating a vision board and achievement board to manifest business milestones.
Click here for FREE access.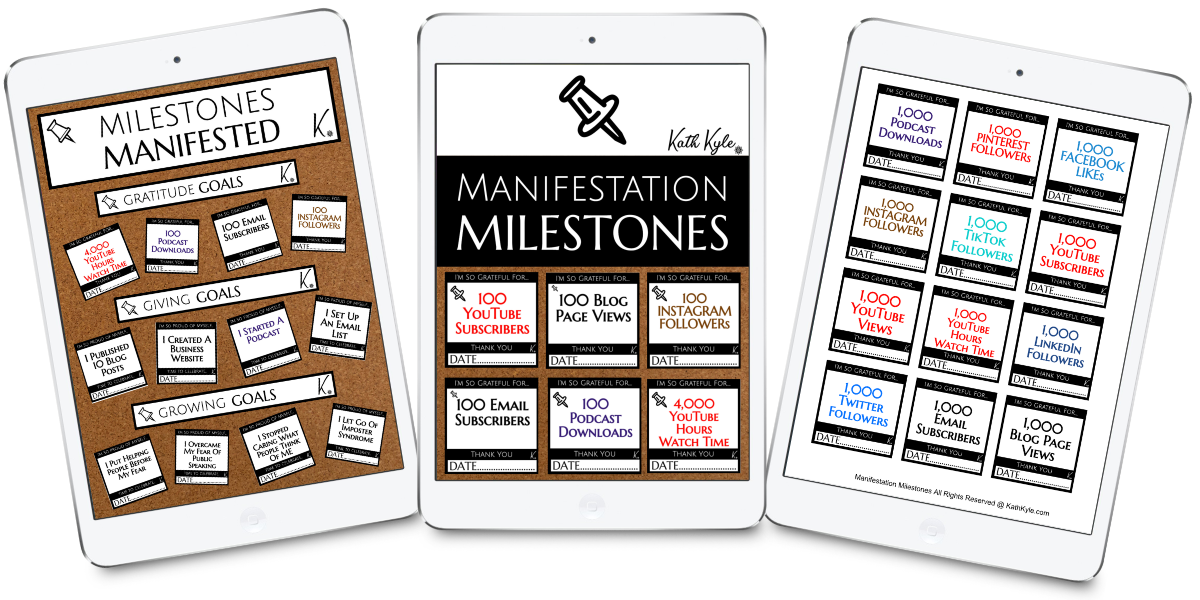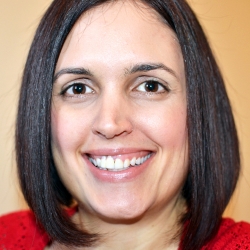 Latest posts by Kath Kyle
(see all)
Please follow and like my content: