These journal writing prompts will help you write your way to success in business by changing your mindset and attracting things to be grateful for.
Thanksgiving may be a seasonal tradition, but with journal prompts for gratitude, you'll be encouraged to name and reflect on all things that deserve your utmost appreciation.
And why not be grateful?
Studies have shown that when we choose to focus on the good things and be thankful, our "happiness hormones" get activated, our blood pressure drops, and our heart rate decreases.
This speaks volumes on how we can properly function as entrepreneurs.
Sometimes, in our haste to get things done and in the midst of business difficulties, we often forget what truly matters—being grateful for even the littlest things.
So instead of getting overwhelmed by business matters, I recommend that you start and end your day writing down your thoughts with the aid of these gratitude prompts.
Here's a list of 100+ journal prompts that will help you attract more positive things into your business than what you're already thankful for.
Who are the people that stuck with you from the early days of your business?
Think of those who aspire to become like you someday and list down the things you have achieved so far that they are yet to attain.
Which problems in the past have you hurdled? What lessons did they teach you?
How does it feel to have accomplished plenty of things at your age?
Does it warm your heart when your client recommends you to others?
Who are the clients who have stayed with you for a long time?
Think about the time you were starting out and enumerate the things you've overcome along the way.
To whom do you owe the word of mouth the most?
How did your financial standing improve after you started your business?
Look back on the time you had nothing and list down what you have accumulated so far through your business ventures.
Ask yourself: "What if I did not pursue my business idea?"
What are the things that make your business ahead of your competitors?
How does it feel to have your family well-provided through your business ventures?
How does it feel to be debt-free?
How does it feel to be recognized among your little community?
How far did your business take off in the last five years?
What properties have you amassed through your hard work?
Which business equipments did you acquire that now help in your business operations?
How does it feel to finally settle a misunderstanding with your client?
How does it feel to have your business loan approved by the bank?
List down the accomplishments you have ticked off your goals so far.
Reflect on the time you were still dreaming of becoming a self-made entrepreneur.
What is one book about entrepreneurship that you're most thankful to have read?
Who is that one friend that helped you pool funds for your business projects?
Who in the family are you most thankful for the support in your work as a businessman?
What is your favorite memory of a client commending your efforts?
Which platforms are you most grateful for helping you market your business?
What is the one attitude that remained with you in spite of your success?
Name the mentor from whom you are indebted for his invaluable business advice.
How much do you owe a person that you have now paid off through your hard work?
What do you like most about your business model?
What do you like most about the place where you established your business?
Which dream from your childhood has now become a reality through your business success?
What is the one situation that helped you learn a lot from?
Which business connection are you most grateful to have maintained?
To whom do you owe your negotiating skills?
How does it feel to have the capacity to travel wherever you want because of your business?
What did you feel when a random stranger discovered your business/brand and approves of it?
Who among your team had the most number of deals closed in the past quarter?
Who among your team had been working hard to help you reach your sales quota?
How does it feel to be regarded in the society/community as a business pioneer?
How does it feel to be called a rising star in the industry?
How does it feel to be at the forefront of new business trends?
Which place have you visited that gave you the most valuable learning?
Which place you once dreamed of in your childhood have you visited for leisure?
Describe the time when you first made a sale.
Describe how you felt when your first client approached your business.
Who are the top three success gurus you feel indebted to for their knowledge and expertise that you now practice in business?
How would you describe your life before starting your own business?
How would you describe your financial standing now?
List down five business skills that you are most grateful to have cultivated.
What is your favorite routine in your office?
Reflect on the time when someone helped you figure out a sticky situation.
What things do you look forward to every day upon finishing your office work?
What is your favorite comfort food while doing your daily business routine?
What is your favorite time of the day at work?
What do you like most about the niche you're specializing in?
What do you like most about your target market?
Which season makes your business more prosperous?
Which season makes you think about business improvements?
When was the last time someone in your team made an inside joke?
What is one lesson from school that you now put into business practice?
How much do you earn now compared to when you were still an employee?
How much time do you now get to enjoy compared to when you were still an employee?
Which technology are you most thankful for that helps you streamline your business routine?
What amenities in your business setting are you most fond of?
How does it feel to have sufficient funds in your bank account?
What are the things you can buy now that you can't afford in the past?
How has your health improved since taking your business work lightly?
How has your perspective about money changed when you started your business?
Who is the loved one or friend that you can count on the most when it comes to business matters?
Who is the one that offered you the springboard to reach your business aspirations?
Describe how it feels to have mastered the tasks you used to hate.
Describe a time when you thought you couldn't cope but ended up succeeding wonderfully.
What is one habit that you're most grateful for that you have cultivated in the practice of your business?
Which particular knowledge are you most thankful to have gained so far?
Which trade secret helped you survive the challenges in your business?
Describe a perfect workday you had in a long while.
What is one country you dreamed of visiting that you have recently explored through business?
Which business conferences gave you the most valuable lessons?
What unsolicited advice you recently found to be useful for your business?
Which Youtube tutorial has helped you sort out a tricky business issue?
Which business magazine did you first obtain inspiration to become an entrepreneur?
What was one new business idea that proved effective the first time you tried?
List down five things about yourself that make you an effective entrepreneur.
Describe a time when you were confronted by a client but had successfully patched things up.
How does it feel to be able to manage your own time as an entrepreneur?
How do you plan to give back to the clients who are loyal to your brand/business?
What aspects of your job as an entrepreneur do you enjoy the most?
Describe a time when you were able to help another businessman through your expertise.
What do you love most about being a businessman?
List down 10 of your favorite possessions and why they hold value to you.
Describe a time when people thought you couldn't make it but proved them wrong.
What do you like most about your peak season?
What do you feel grateful for despite lean season?
Do you have a pet that helps you cope with business stress? How does it help you?
What is an app that you can't live without because it's part of your business routine?
How do you do your downtime at home? Does your partner help ease your mind off work?
How does it feel to be asked for business advice by younger start-ups?
Compare the level of financial capacity that you once had to the one you now enjoy.
When was your last vacation and how did it help recalibrate your business focus?
What is something that others find difficult but one that you excel in?
What is something that others think impossible but you have overcome?
When was the time you asked for someone's help and was never disappointed?
What gift did you unexpectedly receive from a client?
What specific things are you proudest of having achieved through your business?
What kind of freedom do you owe from quitting your employee life and working for yourself instead?
How does it feel to be included in the list of top businesses in your niche?
What are the things that remind you of your humble beginnings?
What are the things that help create opportunities for your business?
Next Steps
Now that you've got the tools you need to get your mind in the right place for success, now you might be looking for the right tools your online business needs for success? I have a free gift for you that will give you all the tools that I used to create a six-figure blog.
Click here to get your free passive income toolkit.
Conclusion
Practicing gratitude regularly is a good exercise for your mindset and can help attract more opportunities for your business.
Always be reminded of the things that bring you joy, as well as those that helped transform you into a successful entrepreneur.
I hope that these journal prompts for gratitude will keep you inspired, motivated, and positive—and grateful—even on days outside of the Thanksgiving season.
Related Resources You Will Love
TAKE YOUR MANIFESTATION TO THE NEXT LEVEL
Products
✔️
MANIFEST YOUR PERFECT DAY COURSE
: Manifest the life of your dreams and live your perfect day every single day.
Click here for access.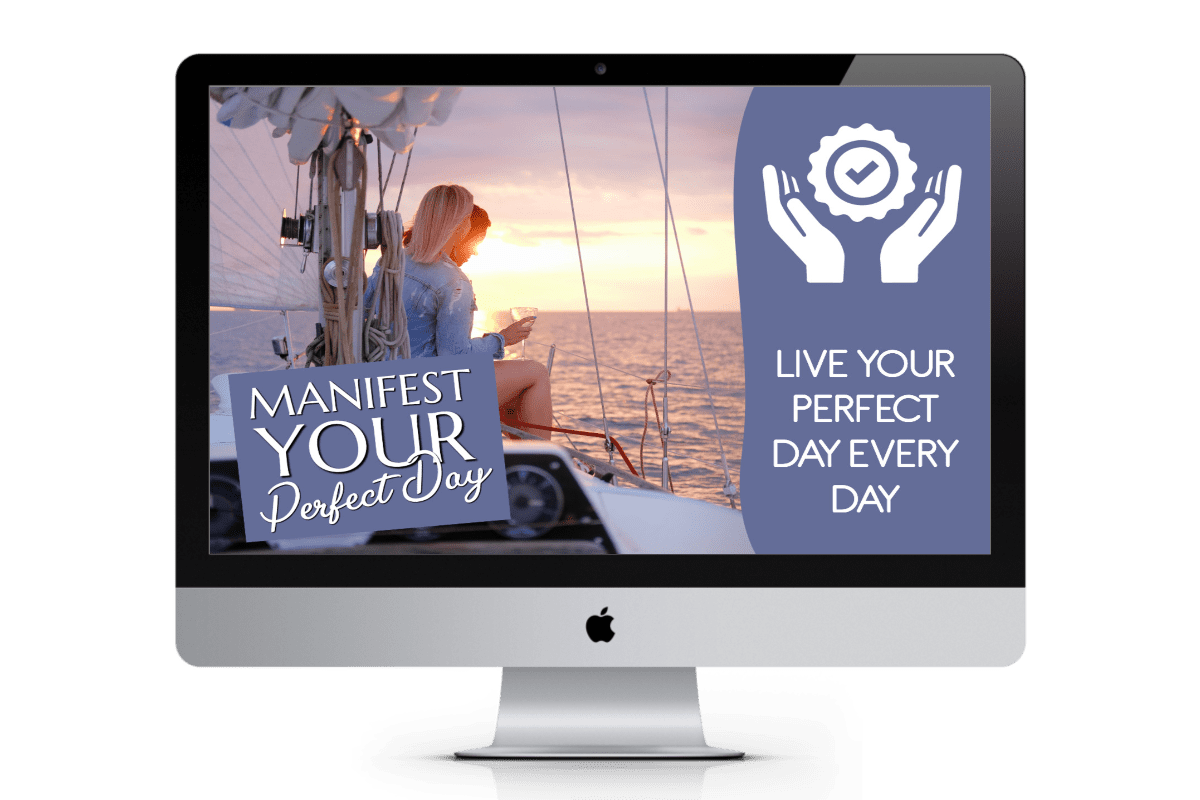 ✔️
BUSINESS MANIFESTATION CLUB
: Manifest a MASSIVE, engaged, and positive FOLLOWING, and MANIFEST the MONEY you desire using never-seen-before manifestation techniques that will transform your results in both your work and your life as a whole.
Get a FREE 7 day trial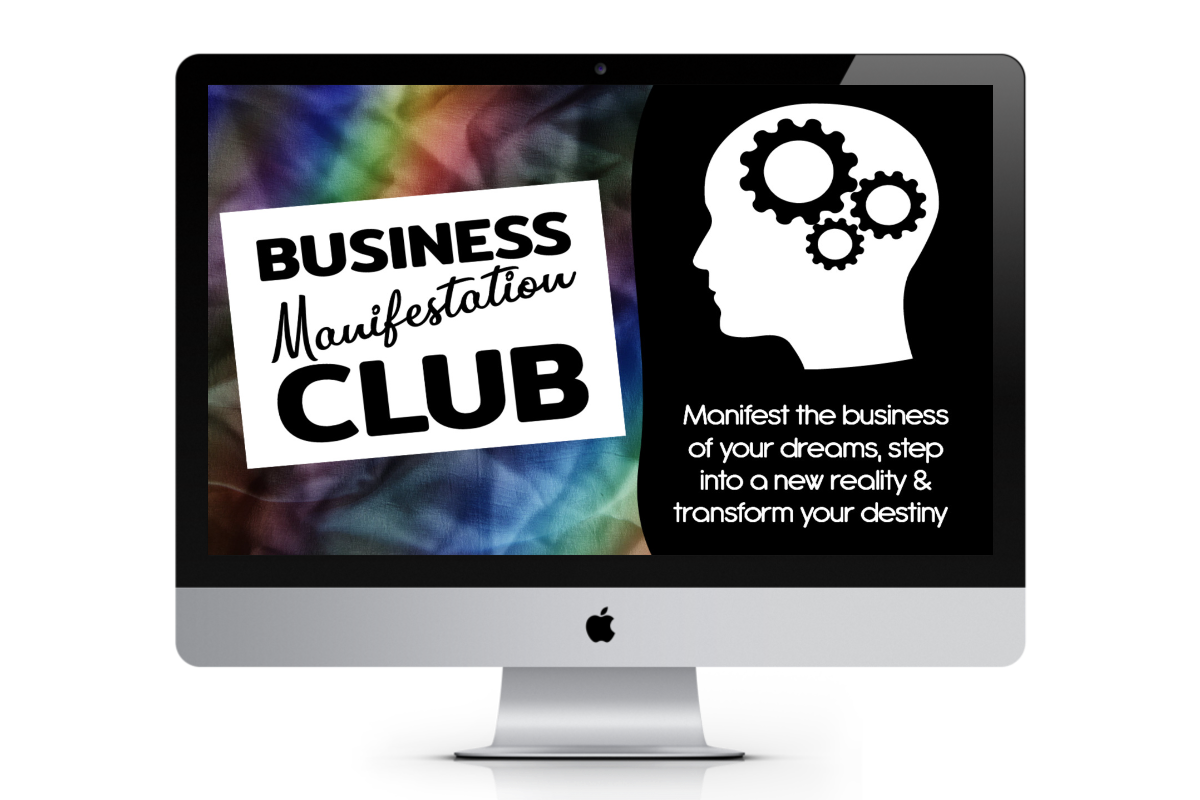 ✔️
DREAM BUSINESS MASTERY
: Get access to ALL of my current and future products. This is my entire system to take you from your current reality to business mastery.
Learn more by clicking here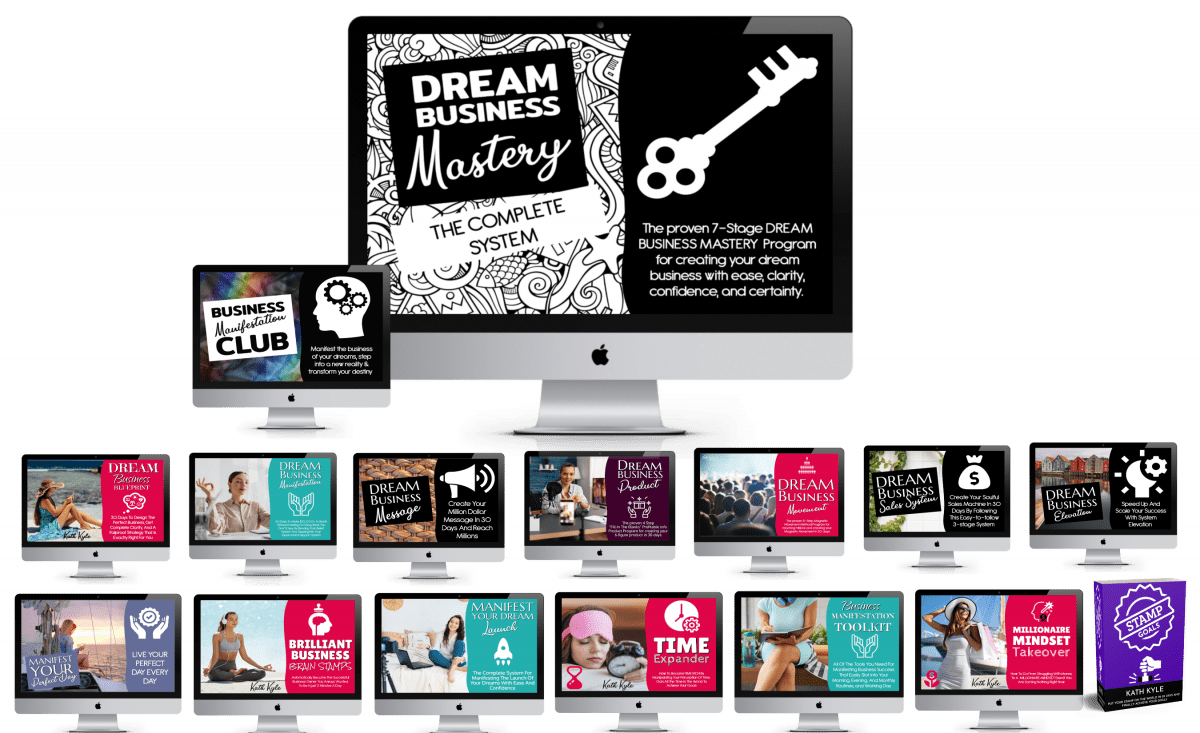 ✔️
STAMP GOALS BOOK
: Put Your STAMP On The World In 30 Days And Finally Achieve Your Goals.
Grab your copy by clicking here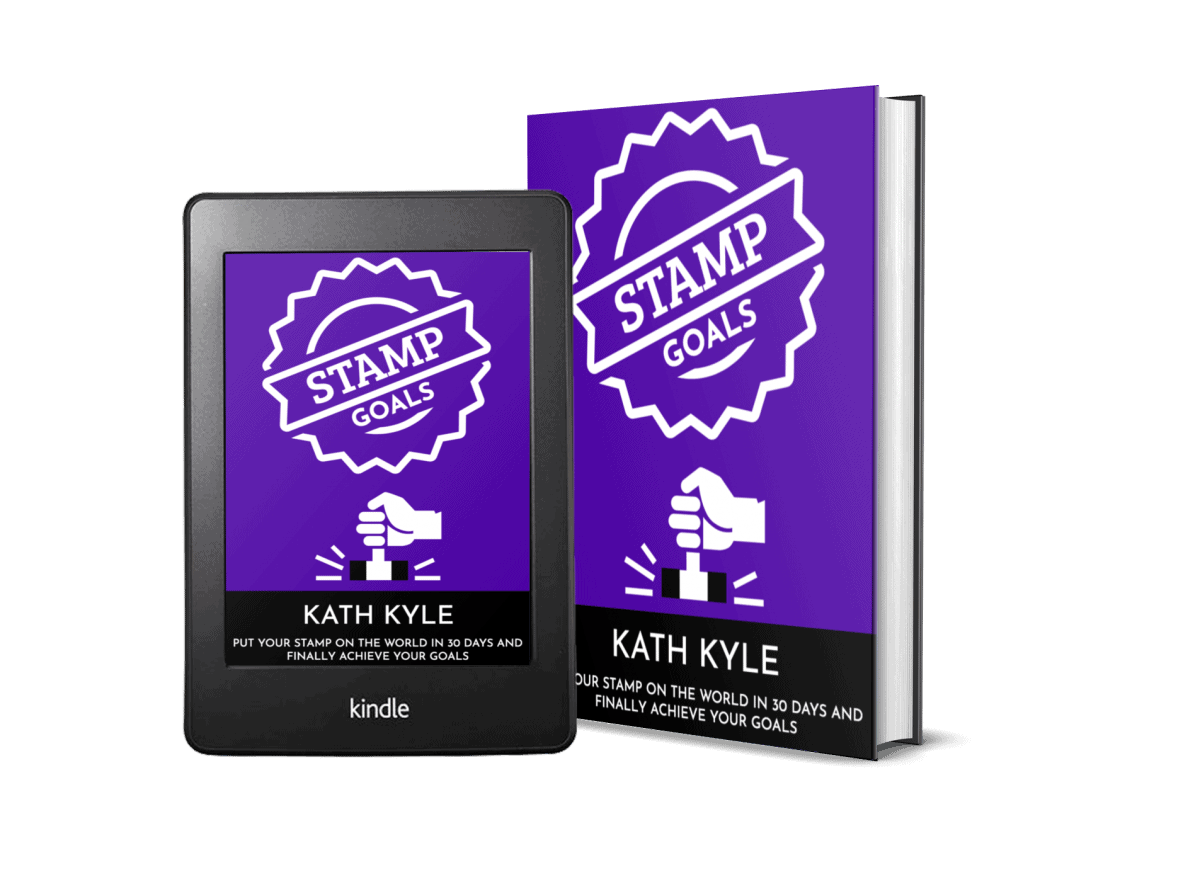 ✔️
ALL PRODUCTS
:
See all of my products and courses by clicking here.
Free Gifts
✔️
MANIFESTING WITH REVERSE MEMORIES GUIDE
: Creating Reverse Memories Is The Best Way To Guarantee Your Desires Will Manifest In Reality.
Click here for FREE access.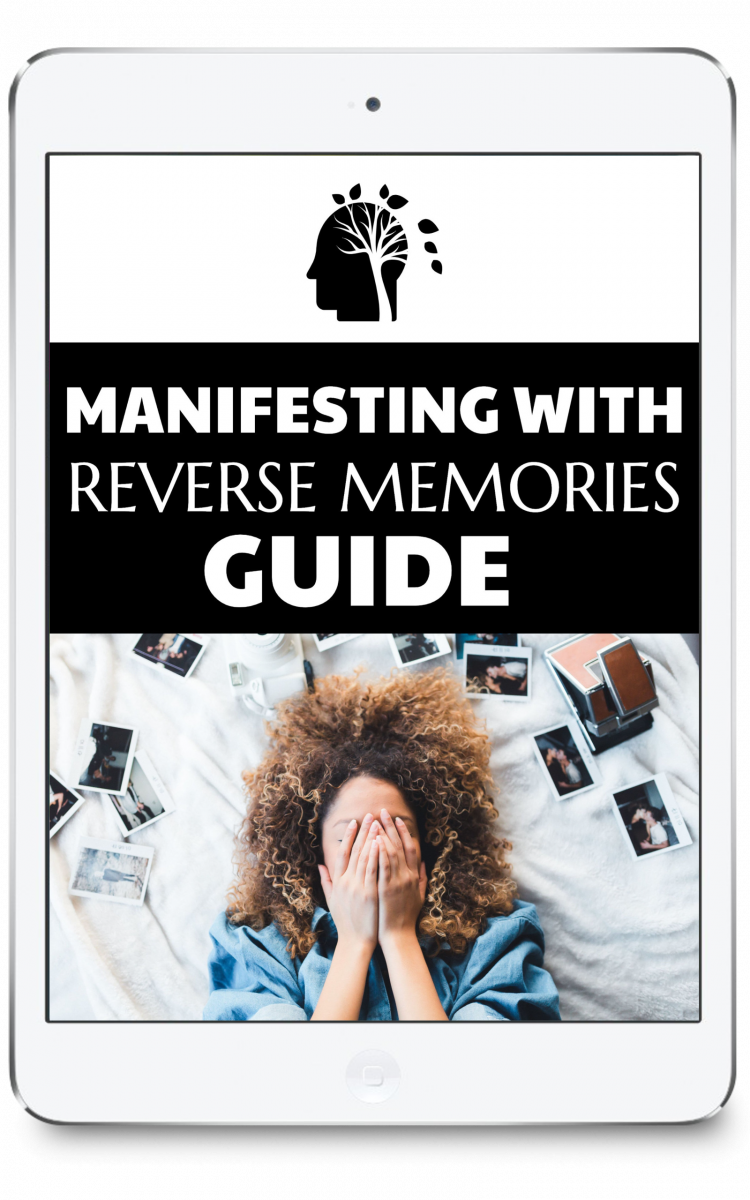 ✔️
10 MINUTE MANIFESTATION MEDITATION
: This powerful 10 minute manifestation meditation will reprogram your subconscious mind and is guaranteed to bring your manifestation into your physical reality.
Click here for FREE access.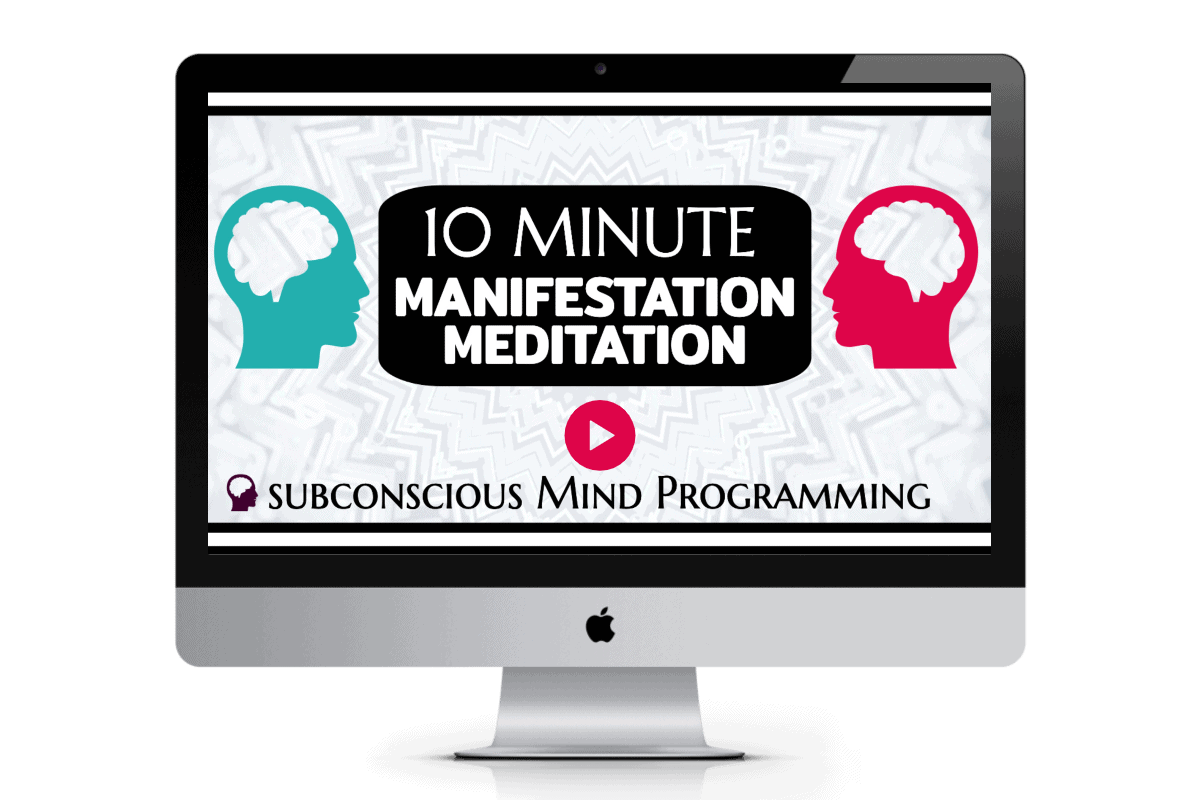 ✔️
MANIFESTATION MILESTONES BOARD PACK
: MANIFEST FAME, FORTUNE, and FOLLOWERS by creating a vision board and achievement board to manifest business milestones.
Click here for FREE access.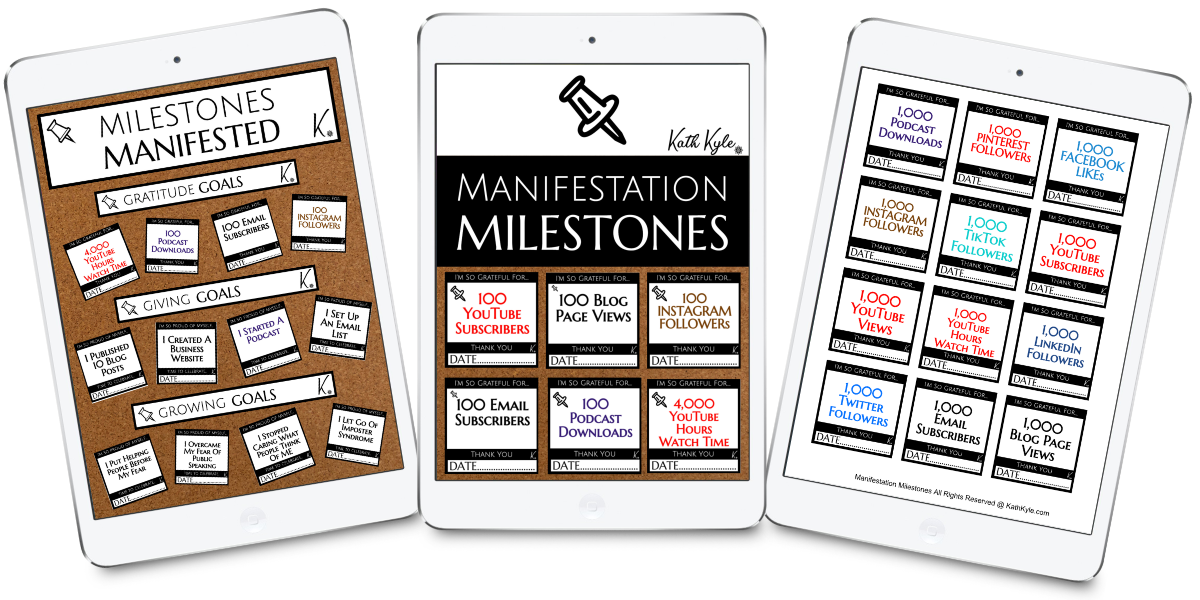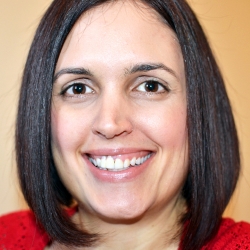 Latest posts by Kath Kyle
(see all)
Please follow and like my content: