These journal writing prompts will help you write your way to success by changing your mindset and attracting more achievement into your life.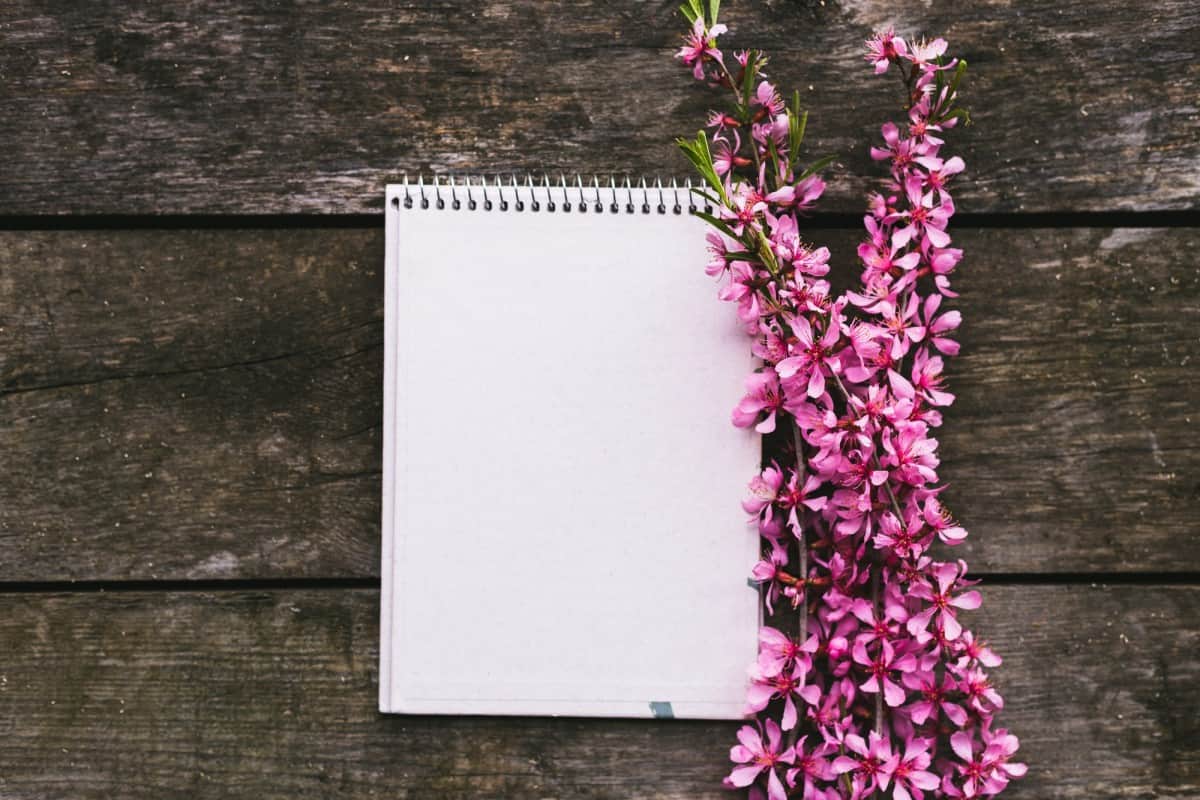 The chaos that typically occurs in our minds could easily drown out the questions which are kind of introspective—the ones that actually bring out our inner desires and intentions. So to prevent them from getting lost in the stress-induced fog and demotivation, I recommend that you write them down through the help of journal prompts for success.
For one, the process of journaling our intentions is far more concrete and truthful than any affirmations could ever be.
Not that I discount positive affirmations, but that business intentions and goals are better achieved if coupled with writing that digs deeper into the thoughts of the goal-getter.
It will set down the map for you to pinpoint which areas in your business pursuit require more attention and motivation.
These prompts aim to seek the thoughts that you yourself believe in and entertain the possibilities that you are willing to engage in the future.
Hence, without further ado, here is a list of over a hundred journal prompts for you to rewire your thinking about achieving success.
Where do you see your business ten years from now?
Who are the successful personalities you look up to and why?
If you could switch places with a well-known successful person, who would it be and why?
When was the last time you felt ready to take on challenges?
Who was the person that inspired you to venture into your current business?
Are you willing to sacrifice a few things to achieve success? What are those?
What do you believe is your best asset at work?
Which areas in your life need a little boost?
What is your first memory of achieving something grand or special?
If you were given an extra hour each day, how would you spend it in your business?
Think of a friend or colleague who has recently achieved a milestone in business. What can you learn from him?
Which beliefs are holding you back from achieving your goals?
Who are your main success inspirations and what specific things can you learn from him/them?
What was the last book you read about entrepreneurship? What can you learn from it?
What are your childhood aspirations? Are you in a place you hoped to be when you were a kid?
How do you compare your leadership skills with that of the popular business leaders?
How would you rate yourself according to the milestones you have achieved in life?
If you were asked to be interviewed for a magazine feature, which part do you think would be its highlight and why?
What are your non-negotiables when it comes to running your business?
What are your top three achievements that you're most proud of?
What entrepreneurial quality do you want people to remember you by?
What kind of mood do you get after reading up on a successful guru's life?
Which song lyrics have a resonance in your career life?
What is your number one goal in life?
When is the last time your loved ones felt the proudest about you?
Have you ever felt insecure about other people's success? Why and why not?
Who is the person you envy the most when it comes to being successful?
If you could give your younger self a bit of business advice, what would it be?
Do you enjoy the current status of your business? Why and why not?
What is something you hope the younger generations could learn from you?
What are the qualities you wish to emulate from three successful personalities?
Which aspects of the business are you willing to let go of if it means becoming more successful?
What are the popular routes towards success that you haven't tried yet?
Should you try out new business trends in order to succeed? Why and why not?
What is something about your business that no longer serves its purpose and why?
What are the things you want to enjoy in your retirement?
What would you do if you have one hour less each day?
For whom are you working towards success?
Where do you want to spend your retirement years?
When was the last time you treated a loved one for a celebratory dinner?
What do you aspire to achieve in five years?
If a business insider could scan your thoughts, what would the contents be like?
When was the last time you took a risk?
How did a past failure make you feel today?
What makes you feel confident?
What is something you're willing to learn if you have the chance to go back to school?
What title or position do you wish to attain in the future?
When was the last time to feel accomplished?
When was the last time someone commended your efforts?
Do you still feel lacking in some aspects? What are those?
What would your past self tell your present self about living your current life?
Who would be the most upset if you give up your aspirations?
What do you consider your best hits in the last quarter?
How much success do you consider as enough to be called successful?
If your life story would be made into a film, what would be its highlight?
What is your most perceived weakness?
If you could give your child a bit of advice regarding business, what would it be?
What are the driving factors in your desire to succeed?
Why do you think you can be more successful than what you currently enjoy?
Which do you prefer to be called: a self-made entrepreneur or a new breed of a businessman?
Why do you want to be successful in the first place?
What qualities do you find common among successful entrepreneurs?
What would you do if you were offered an opportunity to earn more but you have to waive your own ideas?
How convinced are you that you have what it takes to succeed in your business?
What is your idea of a successful business venture?
Do you wish to include more people to groom you towards success?
Would your 15-year old self be proud of who you have become today?
Do you have any regrets pertaining to the pursuit of your ambition?
What characteristics do you need to polish more in order to succeed?
Are there any past experiences that influenced your ambitious mindset today?
When do you plan to stop in your quest for success?
Which particular lesson do you strive to live by today?
What are the choices you had to make before you came this far?
What are the old ideas you are planning to revive in your current pursuit?
When did you learn a lesson the hard way?
Did you lose anything along the way towards achieving your goals?
When was the last time you felt almost giving up? What do you feel about it today?
If you could change one thing about yourself with respect to who you want to be, what would it be?
What was the most painful experience you had growing up?
How did your childhood inspire you to achieve success?
In your opinion, do you have to be rich to be called successful?
Do you need specific help from other people to achieve your goals?
When do you feel at your most satisfied?
How do you plan to spend a vacation? Does it have to be lavish or low-key?
How would you reward yourself after achieving your goals?
If you could share a Forbes front page with someone successful, who would it be?
Does your idea of success equate to million-dollar net worth? Why and why not?
What is something you have learned recently that could be applied to your ambition?
How would you define a successful person?
What do you perceive as the good practices that make one successful in life?
What are the things you would rather not lose even if it means staying on the same level?
What role do you think you play in the grand scheme of things?
If you could trade stuff that belongs to you in exchange for success, what would it be?
What mistakes in the past do you wish to correct belatedly today?
What are your thoughts about early retirement?
What do you consider a life well–lived?
What does a pinnacle of success look like to you?
Do you have any reservations regarding your pursuit of success?
If your office was burned to the ground, which three items do you wish to save and why?
Are you willing to train others to be successful themselves?
What is one word that best describes your past year?
Describe an ideal day in your future life.
What was the life-changing event that helped you become who you are today?
How would you overcome your limiting beliefs with regards to achieving success?
Name three activities that you would not give up even if you become successful.
Where do you plan to build your second home?
Next Steps
Now that you've got the tools you need to get your mind in the right place for success, now you might be looking for the right tools your online business needs for success? I have a free gift for you that will give you all the tools that I used to create a six-figure blog.
Click here to get your free passive income toolkit.
HOW TO START A MOVEMENT: FREE GUIDE
THE ULTIMATE GUIDE TO STARTING A MOVEMENT
In this FREE guide I reveal how you too can build a tribe of millions with an online movement.
Starting a movement is a fantastic way to rapidly catapult your business into the limelight.
In this guide, I walk you through exactly how to do it. Here's what you get:
Conclusion
Sometimes, our thoughts need to manifest in a tangible form.
This makes journal writing a powerful tool for realizing your goals and aspirations.
Thanks to prompts, the process of turning your thoughts into a documented journal entry can be made easier and a lot more sensible.
By pouring your heart out and answering the journal prompts for success, you can also psych yourself into achieving your goals right on track.
Related Resources You Will Love
How To Reach Millions With Your Message By Creating A Magnetic Movement In 30 Days, Using My Proven 5-step Magnetic Movement Method
The proven 5-Step Magnetic Movement Method Program for reaching millions with your message by creating your Magnetic Movement In 30 days.


Create your 6-Figure Magnetic Movement by following my easy-to-follow 5-step method using FREE easy-to-use tools, no matter what marketing channel or communication style you choose to use.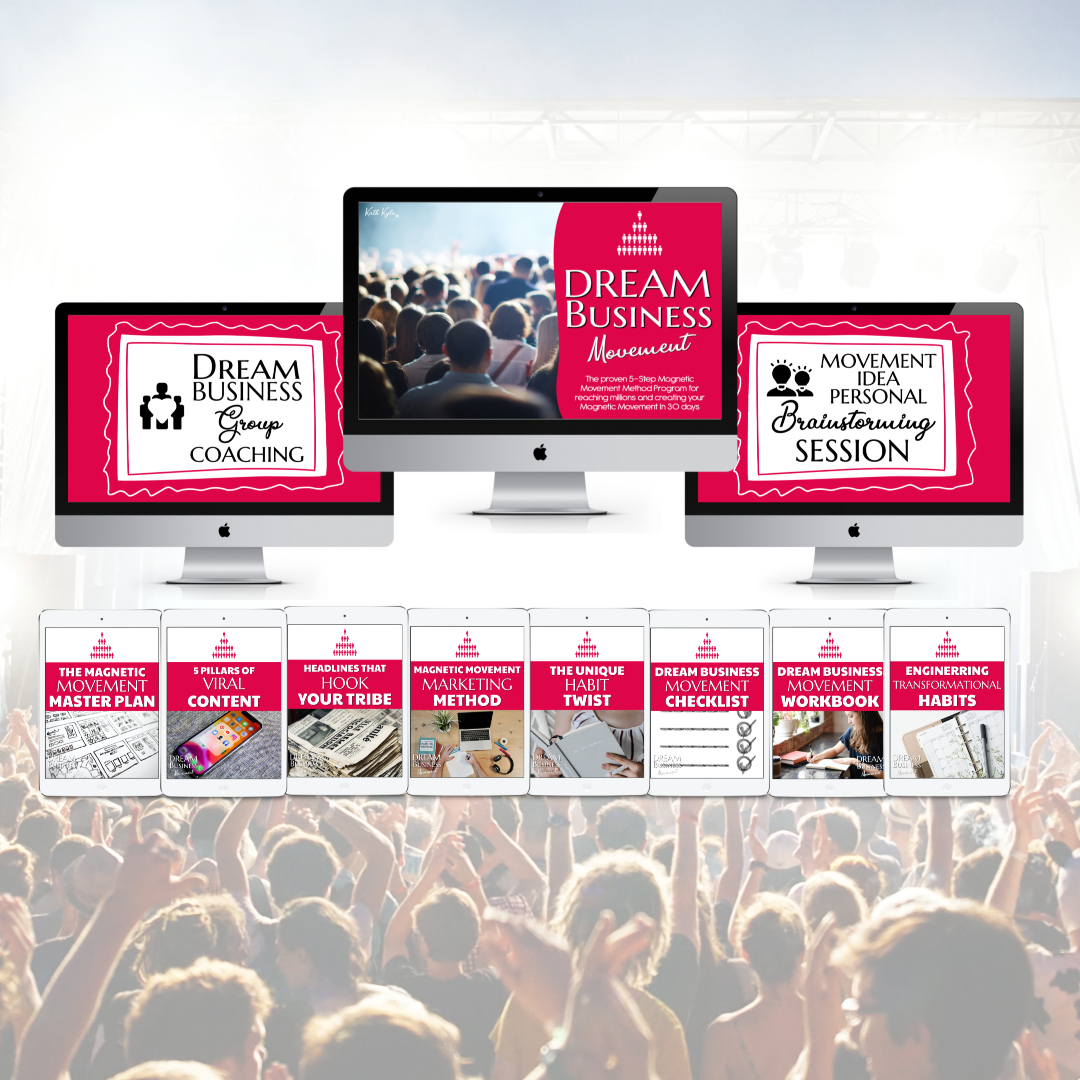 Click here to get instant access to Dream Business Movement at my introductory price. The price is doubling in October 2021.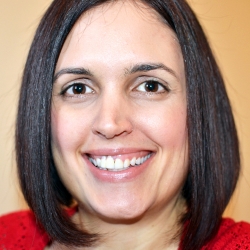 Latest posts by Kath Kyle
(see all)
Please follow and like my content: