Here's how to use music to help you manifest your desires and change your belief system in a much easier, faster, and more fun way.
Did you know that music is one of the most powerful tools you can use to create new belief systems and manifest your desires?
Have you ever used music to enhance your feelings? Maybe you have played love ballads after a breakup to feel your feelings of sorrow? Or maybe you've thrown on some upbeat dance tunes to raise your energy for a workout?
So you are already aware the music has the power to alter your levels of energy.
Today I'm showing you how to combine music with manifestation practices that will help you manifest your desires much more quickly, and in a really fun way that is not time consuming.
You can either read this post below or listen to the audio version. Click the button below to listen to my podcast episode and click here to subscribe to my podcast.
You can also watch a summary of this post in the video below if you just want the highlights. Click here to subscribe to my Youtube channel.
Today You Will Discover
Why Music Is A Powerful Tool In Manifestation

How To Use Music To Manifest Your Desires

How To Reprogram Your Subconscious Mind With Music
My Name is Kath Kyle. I'm the author of STAMP Goals book and I'm so happy that you're here.
I Help Content Creators And Changemakers

Manifest Business Success

Through Spirituality, Self-belief, And Strategy

I Help You Master Your Marketing, Manifestation, And Money Mindset
Have you ever used music for manifestation? What is your favorite type of music to change your state and raise your vibration? I'd love to know.
I'd also love to know what you think of my content, what you like best, and what improvements you'd like to see in the future, and if you have any questions for me. I love to hear your questions so I can help you out, and also answer them in the future.
Let me know by leaving a comment on my blog, YouTube channel or send me a DM on Instagram @kath_Kyle.
Why Music Is A Powerful Tool In Manifestation
Music is such a powerful tool when it comes to manifesting what you want for 2 reasons:
It helps you to intensify emotions so can help you amplify feelings of gratitude that will bring more things to be grateful for into your life

Music gets stuck in your head which helps you to keep remembering the song, and therefore the positive feelings associated with the thing you want to manifest. Therefore you will keep bringing your manifestation to mind a lot more frequently if you attach music to your manifestations. This means your desires will manifest more quickly.
What Does The Science Say About Using Music To Manifest
Researchers at the Massachusetts Institute of Technology have identified that certain neural pathways in the brain react pretty much exclusively to the sound of any type of music.
When music is played, a distinct set of neurons will fire in response.
These neurons are only related to music, and won't move with any other type of noise.
Music has been scientifically shown to trigger specific memories. Even patients with alziemers were able to bring back a much larger range of memories when music from their childhood was played.
Scientists used to think that it was only classical music that used to improve the function of the brain, but now it has been shown that any type of music can help to improve the function of the brain, improve health, and store new memories.
The best type of music to listen to is the type of music that you personally like to listen to.
Listening to music that you love, while visualising something that you want, will actually store that visualisation as a memory. Music helps to store your desires as memories that your brain believes have actually happened. When your visualisations are stored as a memory they have no choice but to manifest in your life.
The reason why it is better to choose music that you love is that the music is much more likely to get stuck in your head and be remembered by the brain. You tend to remember things that you love.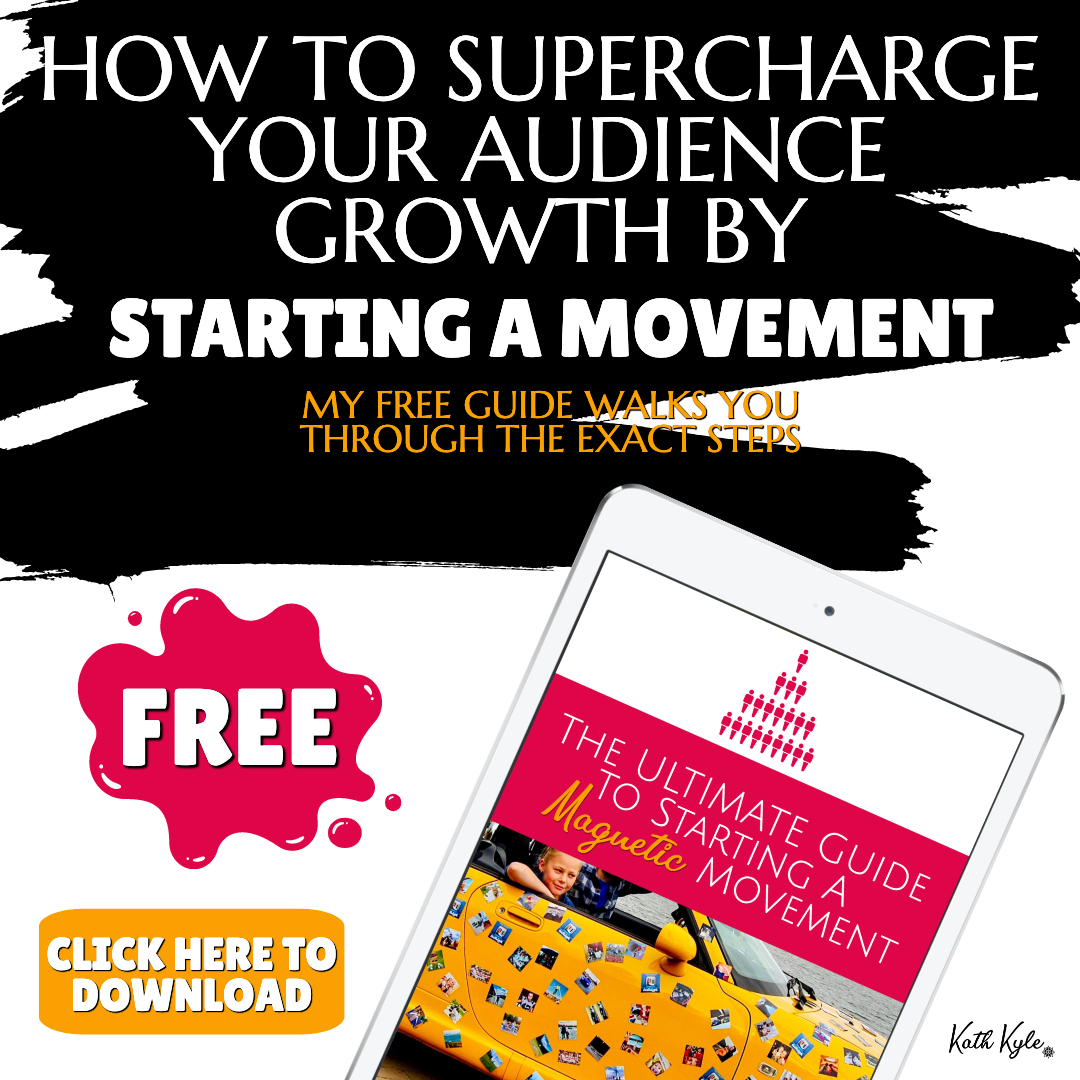 A study conducted by Durham University has shown that certain songs are much more likely to get stuck in our heads than others. It is because of something called involuntary musical imagery (INMI), otherwise known as "earworms."
Earworms are tunes that tend to be faster in tempo with a melody that is easy to remember.
If you are trying to decide what type of music to use for manifestation, up-beat, faster tempo music that sounds catchy is the best option.
How I Have Used Music For Manifestation
When I was a child, I was obsessed with music. I got obsessed with certain songs and played them over and over until I sickened myself of them and then I had to move on and find the next song to get obsessed over.
Therefore music was like a full time job for me as I was always seeking out new music to listen to.
When I was a teenager at school in England, (and I'm showing my age here) you had to decide whether you were going to be a mosher or a raver. A mosher was someone who listened to rock music, and a raver was someone who listened to electronic, fast, beautiful dance music. I've just seen that rave music is now called EDM and has taken 20 years to hit America.
Anyway, you were either a mosher or a raver, but I loved both types of music. I preferred the rock scene, going to gigs with live bands. I played the electric guitar, I was in a band, and I liked everything related to rock music. I dressed the part and I wore heavy metal t-shirts.
But secretly I also loved rave music and I kept that a secret from the world as it didn't fit with my image. The funny thing is that a lot of my friends were ravers, and funnily enough they accepted me being part of their gang even though I did not look like I fitted in at all.
I loved the aggressive sound of rock music. I was a troubled teen and rock music used to make me feel powerful.
However when I listened to rave music, the high pitched beautiful female vocals used to take me away into a land where only happiness existed. This is why I loved rave music so much. I didn't even know I was manifesting happiness at the time but this was my little escape to paradise.
I still listen to rave music to this day when I'm running, want to feel happy or I'm manifesting something. For me personally rave music is one of the best types of music to manifest to because the melody is catchy, simple, sticks in your head, is almost always positive in both melody and in lyrics so it's just an all round great positive type of music.
I rarely listen to rock music anymore as I don't have that same level of angst that I had when I was a teenager, but I do adore the sound of opera rock which to me combines the beautiful female vocalists, great tunes and the powerful sound of electric guitars in the background. However the lyrics can be a bit dark, so for that reason I don't often listen to opera rock anymore.
When I was an older teenager I grew up with the BritPop scene which I have really good positive memories of, and I loved going out dancing to this type of music.
The most memorable time in my life when I used music to manifest was when I first became a Christian in my mid twenties. At the time I had hit rock bottom, and lost the will to carry on, and Christianity found me right at my lowest point, and really did save me.
It was the first time I have felt a connection with God, a spiritual presence in my life and I had a very powerful transformation that I still look back fondly on.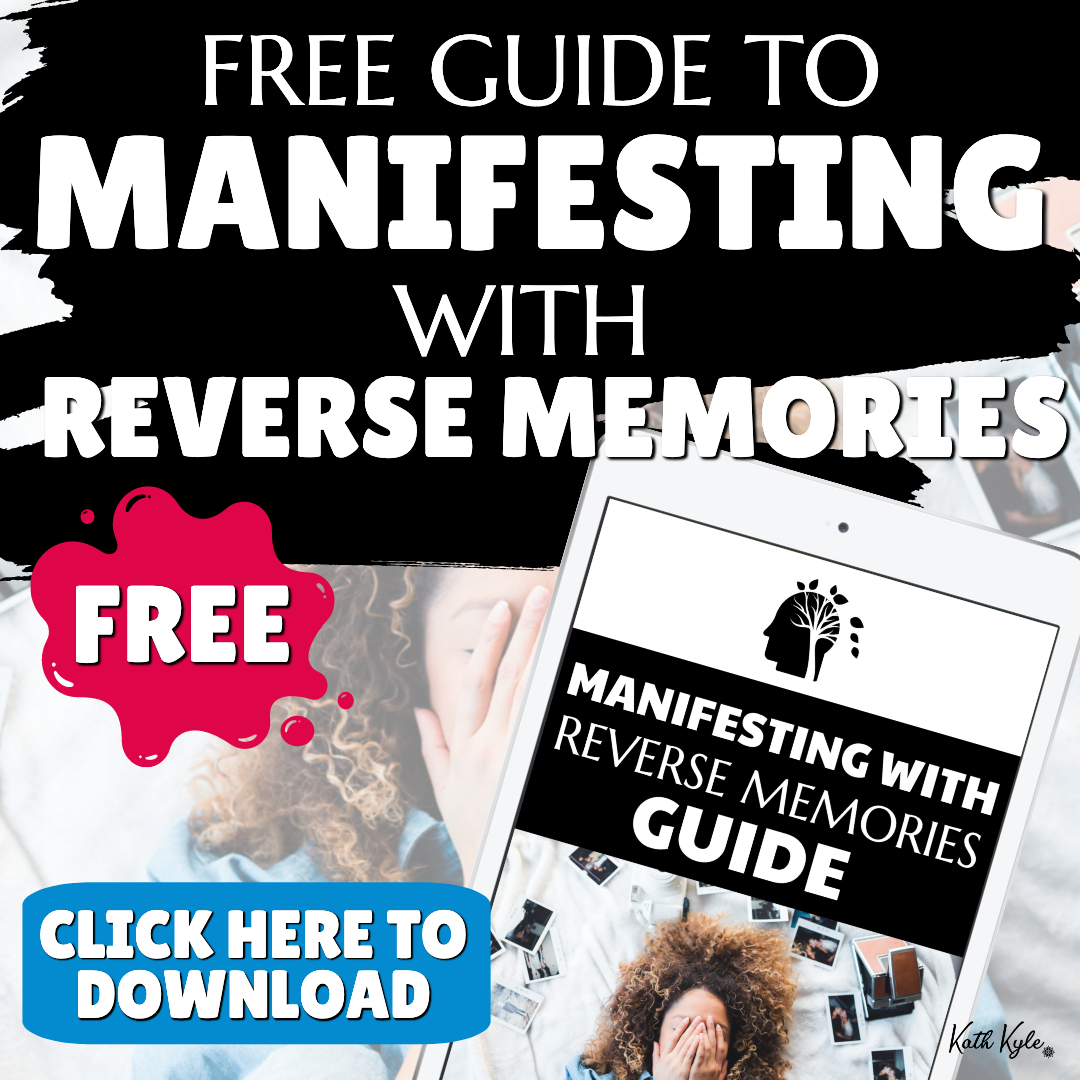 I went to some of these Christian festivals for young adults, and had some very moving experiences with the Christian worship music as I connected with God in a very intense and dramatic way.
The songs that they played at these festivals were generally up-beat, repetitive, with good tunes, with beautiful vocals that seemed to take me right to the gates of heaven.
They tended to repeat verses over and over again which became very meditative and put you into a trance-like state.
I really enjoyed it because it gave me the space and time that I really needed to address my troubles, feel God's love and let go of my past hurts.
And when I listen to Christian music even to this day, I can still feel that intense connection with God which I absolutely love. However, a lot of the modern Christian lyrics don't resonate with me anymore and I find them disempowering so for that reason I don't listen to them very often anymore.
I recently created a playlist of empowering non-Christian songs that are supposed to be used as a substitute for worship music, and I do love them. They make me feel happy, but I don't connect to God like I used to with the Christian worship music.
When I'm relaxing and manifesting I do listen to a lot of meditation and serene spiritual music, which I love and I find beautiful.
But for me personally, upbeat beautiful music that raises my energy to new heights, such as 90s dance music is the music that I go to when I am manifesting and I don't want to be in a relaxed state.
If you would like to get access to all of my manifestation playlists, click the link below. You won't find a single song on any of these playlists that doesn't have a beautiful, catchy positive tune.
Click here to get FREE access to all of my Manifestation Music Playlists.
How To Use Music To Manifest Your Desires
Now I'm going to show you exactly how to use music to manifest your desires.
1. Decide What Type Of Music You Prefer
What you need to do first of all is to determine your own type of music preference, and this is nothing to do with the type of music genre you prefer, because like me, a lot of people have many types of music genres that they love.
There are three ways that people develop a preference for the type of music they listen to:
Beat:

Some people prefer music that has a certain beat, rhythm or tempo. It is the drums that really make or break music for them. Did you know that the brain actually starts synching to the beat of the music when it is played? So the beat is really powerful.

Lyrics:

Other types of people prefer to listen to music that has lyrics that are meaningful to them, and they choose good lyrics over how the music actually sounds. For these types of people, the words are very important in songs because they are taken literally and used as affirmations. These people should pay close attention to the words in the songs and make sure they are aligned with what they actually want to manifest.

Tune:

The third category of people focus their preferences on the melody, the tune of the music, and how it actually sounds. How the instruments and the voice sounds. It is the tune that gets stuck in your head like a loop, so everyone should choose tunes that are catchy and they can easily recognise when they hear them again. I fall into this category. The tune is so important to me. A lot of the time I can't even decipher the lyrics in a song and most of the time they don't actually matter to me. It is the tune that makes me feel emotions. For this reason I end up listening to a lot of foreign music that sounds beautiful. I'd almost rather listen to words that I don't understand and feel 100% good when I listen to music, rather than catch the odd negative English word in a song that will be the opposite of what I want to manifest.
2. Choose Your Manifestation Track
Choose a music track that makes you feel really positive. Listen to it through once and make sure the lyrics don't contradict your feelings of positivity.
3. Decide What You Are Going To Be Doing While You Listen To The Music
If the music that you've chosen is chilled and relaxing, you'll probably want to be sitting or lying down while you listen to the music. For extra receptivity to receiving your manifestation, turn your palms upwards or raise your whole arms upwards. This helps to connect with God or The Divine.
If the music is upbeat you may prefer to be dancing, walking, running or doing some other type of exercise or movement. If you are going to be moving, make sure the movement is repetitive so you don't need to be making any decisions that will take your focus off your manifestation.
4. Decide What You Want To Manifest
Now decide what it is you want to manifest. Is it something in particular that you want to manifest into your reality, like money, a car, house, business success, partner, or just a particular feeling such as the feeling of love, peace, abundance, or gratitude.
5. Decide What You Are Going to Focus Your Thoughts On While You Are Listening To The Music
You have several options here.
Brain STAMPS:

You could write your own affirmation. I call these Brain STAMPS because they stamp new neural pathways into the brain and rewire your subconscious mind. And you could repeat this over and over again throughout the length of the song. An example of a Brain STAMP is "Money is flowing to me constantly from every direction".
Visualisation:

Imagine the thing you want to manifest coming into your reality. Feel intense feelings of gratitude. Now imagine telling someone that you have now manifested your desires. This is a type of prayer. You can also use visualisation to pray positive things for other people.

Feelings:

If you want to manifest more of particular feelings such as love, gratitude, or abundance you could repeat the word over and over in your head, and imagine yourself feeling these feelings, or imagining things that would make you feel these feelings. When I'm running I use music to help me feel freedom, energy, power, fitness, speed and I imagine that I am being swept along by angels.

Connect To God/The Universe:

Another powerful thing to do while listening to music is to connect to The Divine. Feel the unconditional love pouring into your mind and body. Imagine being told how you were specially chosen and deeply loved and will always be protected and cared about.
6. Listen To Music While Manifesting
Now perform the practice by listening to music while keeping your thoughts focused on your manifestation.
This is very powerful and even doing this just once will form strong memories and connections in the brain, but like everything, the more often you repeat this practice with the same music, the more you lock in that manifestation with that particular music.
After a while of using the same music numerous times, you'll only have to hear the music to KNOW that your manifestation is yours.
After your desires have manifested, playing this song will be a great reminder of your manifestations.
How To Reprogram Your Subconscious Mind With Music
Now I'm going to show you how to reprogram your subconscious mind with music.
I have always known that music plays a very powerful part in raising my vibration and helping me to live the life I want to live.
After I stopped loving the Christian lyrics in the worship music that used to lift me to the heavens, I tried to look for other types of music that helped me feel the same connection with The Divine and I struggled.
I went on a long search for manifestation music.
I found plenty of affirmation audio tracks to music so I tried loads of these. The affirmations were all so good, but the main problem I had with them was that they were all recorded over the top of very dull meditation music.
I understand why most people choose such calming dull music because this type of music helps you get into a theta brainwave state which is the most relaxed you can be without being asleep.
And in a theta state your brain is very receptive to suggestion, so it is a good time to play guided affirmations to reprogram your subconscious mind.
And because we have been taught the relaxed theta state is a very receptive state to get into for manifestation, it tends to be the only state that people ever suggest when they are helping you to manifest something.
But the theta state is not the only state we can manifest from.
Our belief systems are what creates our own personal reality, and these belief systems were formed by people talking to us and telling us certain things when we were active and alert in both alpha and beta states.
So it is definitely more than possible to manifest from all states of alertness.
If you only ever manifest from a deeply relaxing state, you'll never bring any really high vibrations into your reality and attach those to your manifestations.
You can visualise being at a high vibrations from a relaxed state, but it is totally different from actually feeling the energy rushing through your veins and engaging your senses in uplifting high-energy music at the same time.
So knowing how good it felt to be engaged in very uplifting music and feeling very close to the Divine, like I was on top of the world, I wanted that feeling again, and I wanted to manifest while I was feeling those feelings.
But all of the meditations and affirmations I found were washed out, calm, relaxed, and boring enough to literally send me to sleep.
And this is not a bad thing if it's close to bedtime.
But I wanted to bring energy and passion and manifestation into my mornings. I wanted to raise my vibrations to new heights first thing each day.
And I couldn't find anything that would help me to do this.
So I had no choice but to create my own audio tracks.
I do suggest that you do the same if you want to supercharge your manifestation to music.
How To Create Your Own Manifestation Music
Here's how to create your own manifestation music.
STEP 1: Find some music that makes you feel alive. Preferably music that is upbeat, and catchy. I went to audiojungle.net and paid for some tracks that lifted my energy really high.
STEP 2: Next write down a couple of pages worth of Brain STAMPs that you want to use for your manifestation.
STEP 3: Next you have 2 choices.
You can play the music and read the affirmations with as much energy and passion that you can muster. Do this every day until you have associated the music with the belief in the affirmations

Record your voice over the top of the music using free software called

Audacity

. Play your new affirmation track every day.
I recorded a series of 10 different Manifestation Music tracks which are specific to business owners. I wanted to feel like a successful business owner, attract clients, draw money to my business, and manifest more time.
I recorded my tracks – which was actually harder than I thought to get the affirmations to line up perfectly with the music, so I did a few takes until I got it right.
Then I played my tracks every day.
I was blown away by how well this worked.
Before I started to listen to these tracks I was making no money, and I wasn't sure if I would make any money because my confidence was quite low.
And after a month of playing these short tracks every day while I got ready in the morning, my business started to make money, and I started to feel successful and see signs of success everywhere.
The music absolutely helped me to manifest success because the catchy tunes would just pop back into my head throughout my day as I was working and my brain had really taken them to heart.
My affirmations had become a memory that was real and it was actually manifesting.
If you don't want to record your own manifestation music, you are very welcome to use mine if you are interested in business success.
My affirmation audio package is called Brilliant Business Brain STAMPS.
You can click this link to get access to my Manifestation Audio Recordings For Business Success.
Next Steps
I hope you can see how valuable it is to use music to manifest, and you might be wondering how to manifest your own business success.
I have created a FREE workshop to help you do this called How To Plan Your Dream 6-Figure Business In 30 Days.
In this FREE workshop I show you how to plan your dream 6 figure business in 30 days that fits your personality, desires, and ideal lifestyle, and make money from a brand new business even if you have no experience or product to sell.
This workshop is valued at $77 and is part of my Dream Business Blueprint course. I am giving you FREE access to this workshop, and an associated workbook for a limited time.
Click here to get FREE immediate access (no opt in required)
Next time I'm sharing My Morning Routine: How I Set My Mindset Up For Success so make sure you subscribe to my podcast, Manifest Business Success, my YouTube channel, Kath Kyle and follow me on Instagram @Kath_Kyle so you don't miss that.
I will also let you know via email when my next piece of content has arrived, and I am currently giving away 4 brand new gifts every month to my email subscribers. So don't miss that.
You can subscribe by opting in to any of my FREE gifts such as my FREE Manifestation Milestones Board Pack.
This FREE Manifestation Milestones board pack is the ultimate motivator to help you manifest more business success.
From this one pack, you can create both a vision board, and an achievement board to help you feel good about what you've already achieved, and manifest even more.
This Manifestation Milestones Board Printables Pack will help you recognize, and celebrate all of the amazing milestones and goals you are achieving in your business which is so exciting.
Click here to download my FREE Manifestation Milestones Board Pack.
Now it's your turn to go and put your STAMP on the world.
Conclusion
Manifestation is a massive passion of mine, and I have many more posts and videos to help you reach your goals so stick around and see what else I can help you with by checking out the links below.
Related Resources You Will Love
TAKE YOUR MANIFESTATION TO THE NEXT LEVEL
Products
✔️
MANIFEST YOUR PERFECT DAY COURSE
: Manifest the life of your dreams and live your perfect day every single day.
Click here for access.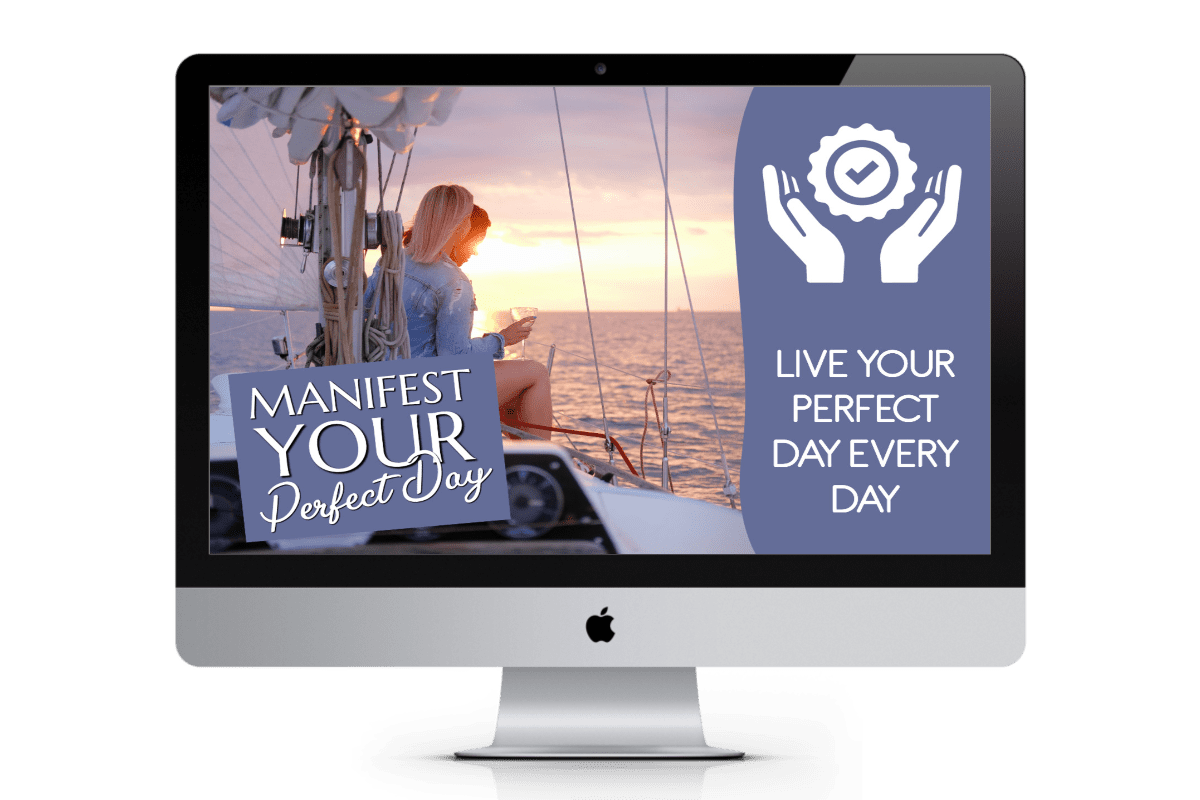 ✔️
BUSINESS MANIFESTATION CLUB
: Manifest a MASSIVE, engaged, and positive FOLLOWING, and MANIFEST the MONEY you desire using never-seen-before manifestation techniques that will transform your results in both your work and your life as a whole.
Get a FREE 7 day trial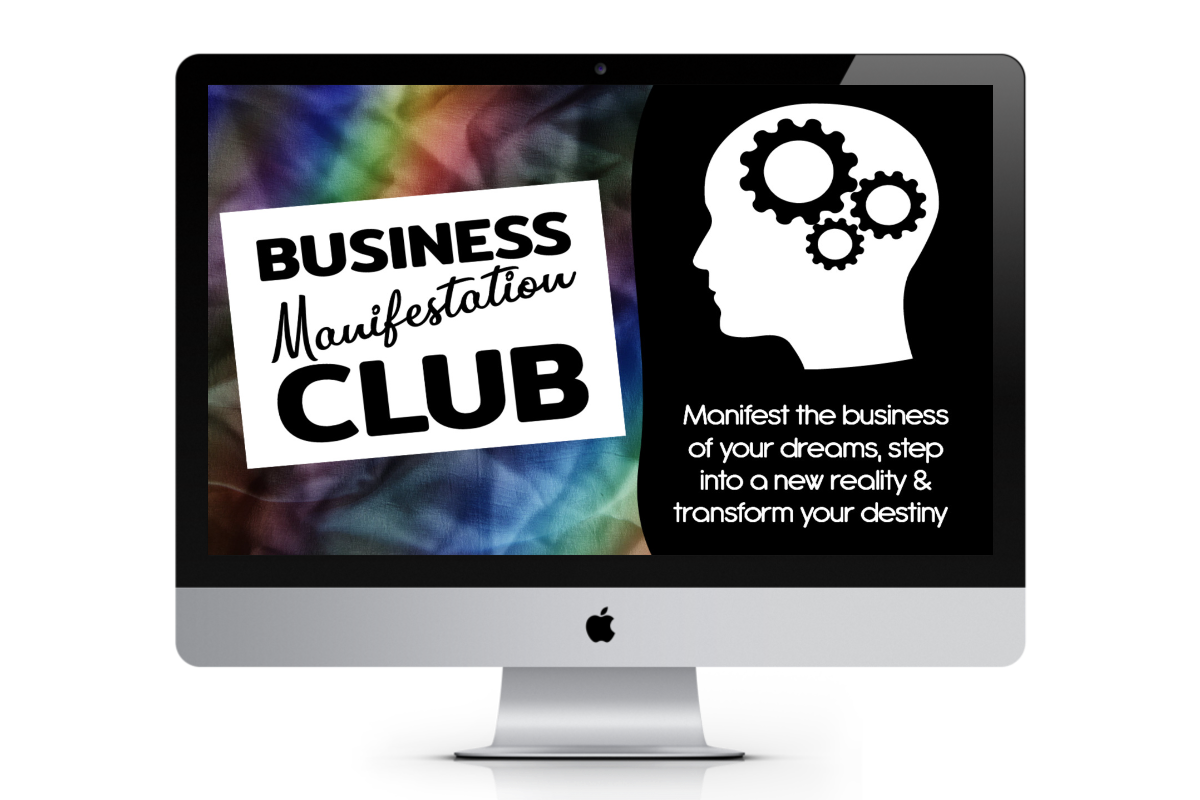 ✔️
DREAM BUSINESS MASTERY
: Get access to ALL of my current and future products. This is my entire system to take you from your current reality to business mastery.
Learn more by clicking here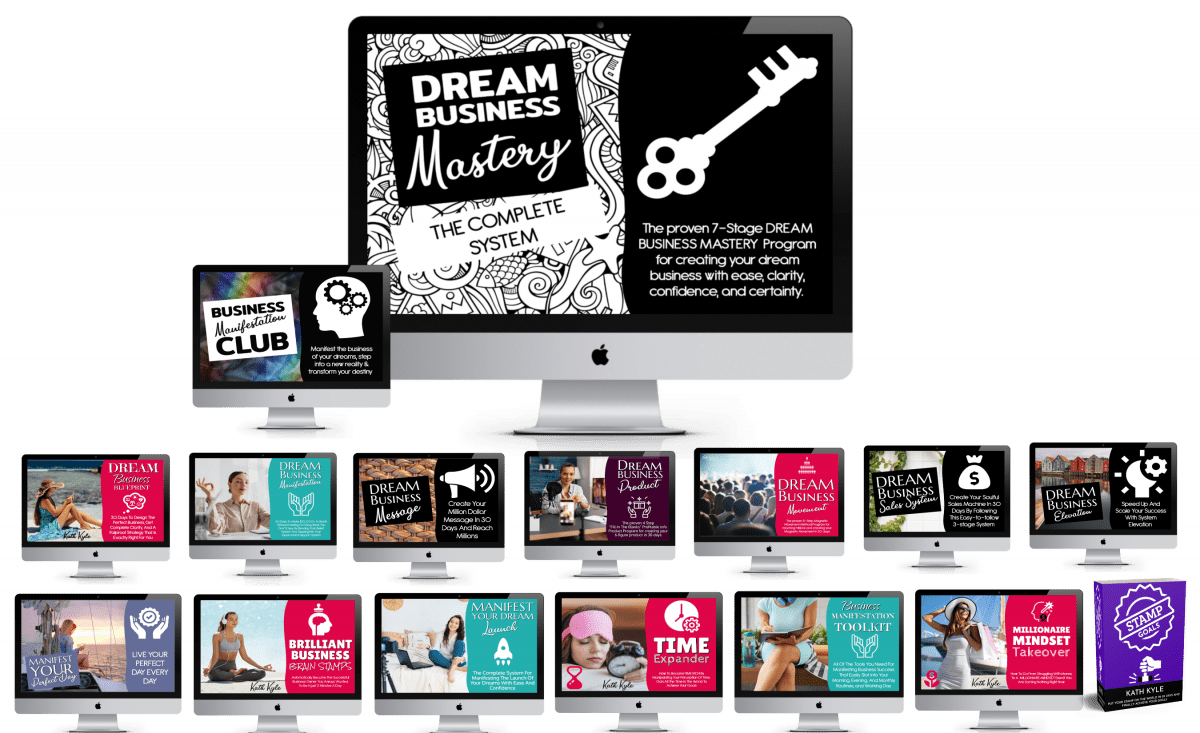 ✔️
STAMP GOALS BOOK
: Put Your STAMP On The World In 30 Days And Finally Achieve Your Goals.
Grab your copy by clicking here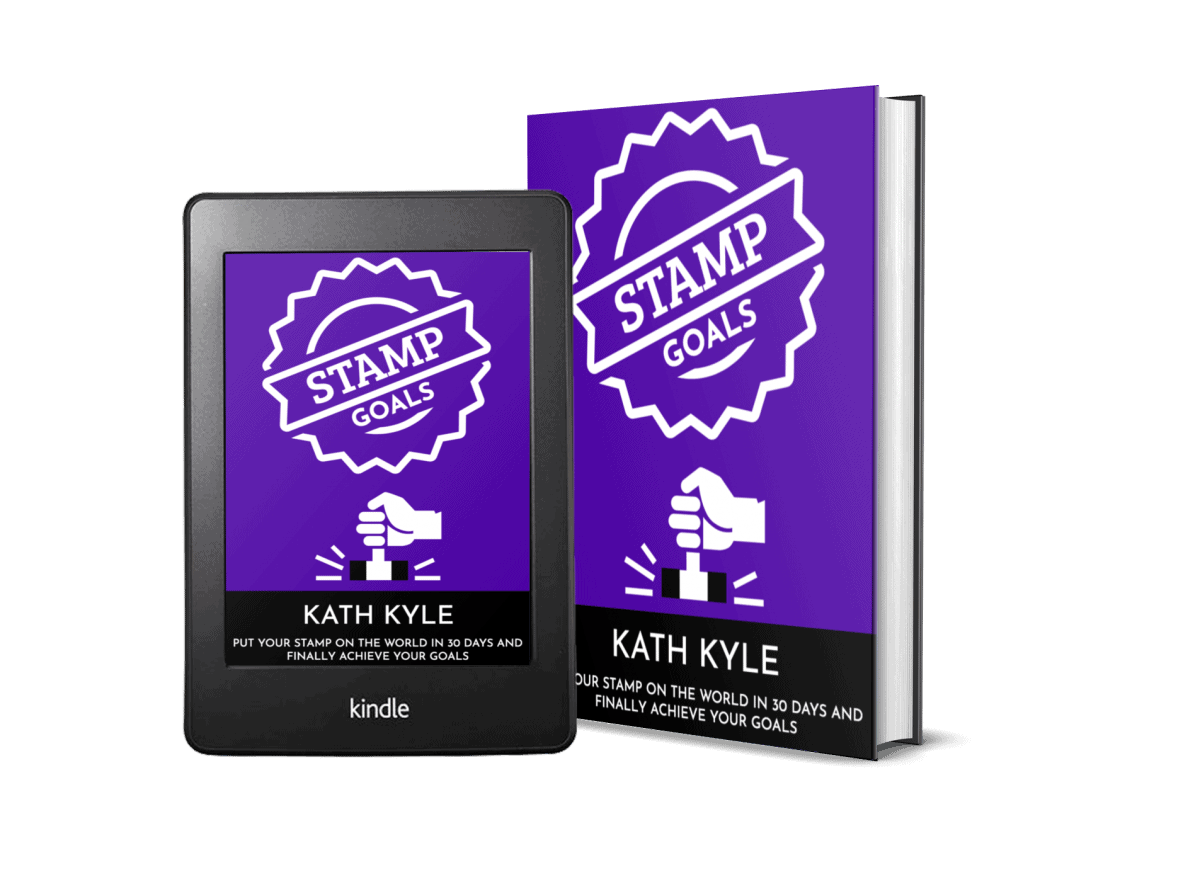 ✔️
ALL PRODUCTS
:
See all of my products and courses by clicking here.
Free Gifts
✔️
MANIFESTING WITH REVERSE MEMORIES GUIDE
: Creating Reverse Memories Is The Best Way To Guarantee Your Desires Will Manifest In Reality.
Click here for FREE access.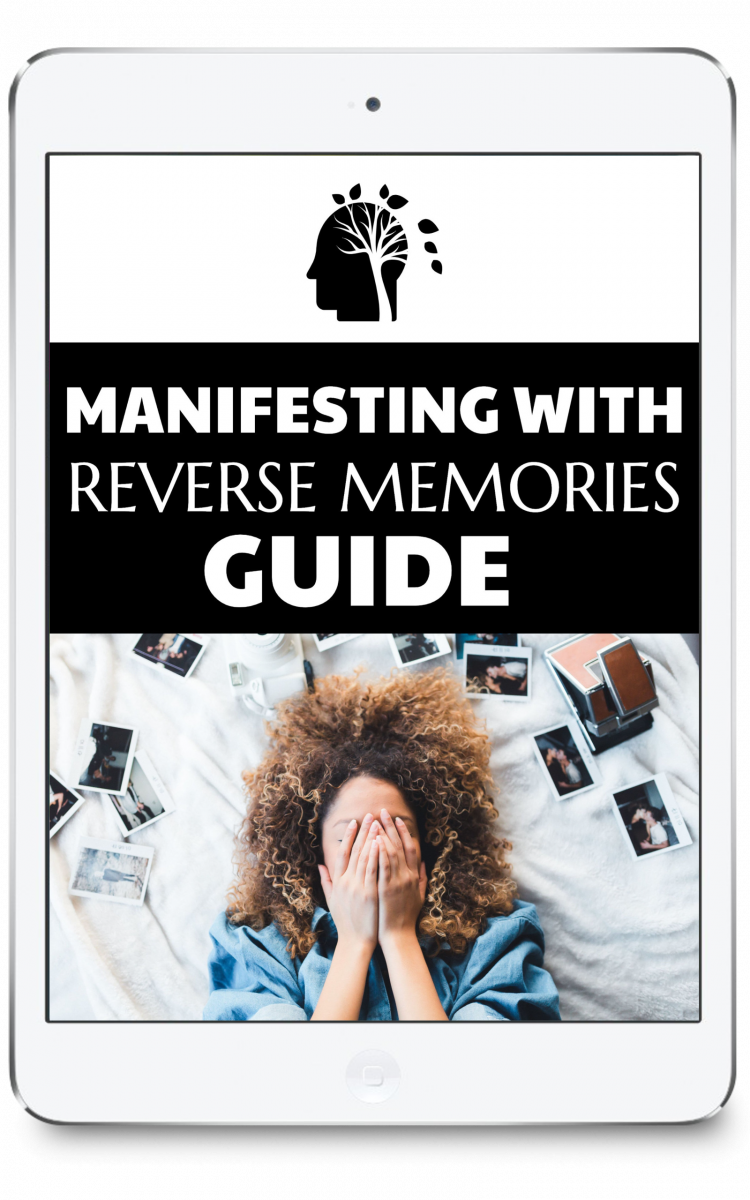 ✔️
10 MINUTE MANIFESTATION MEDITATION
: This powerful 10 minute manifestation meditation will reprogram your subconscious mind and is guaranteed to bring your manifestation into your physical reality.
Click here for FREE access.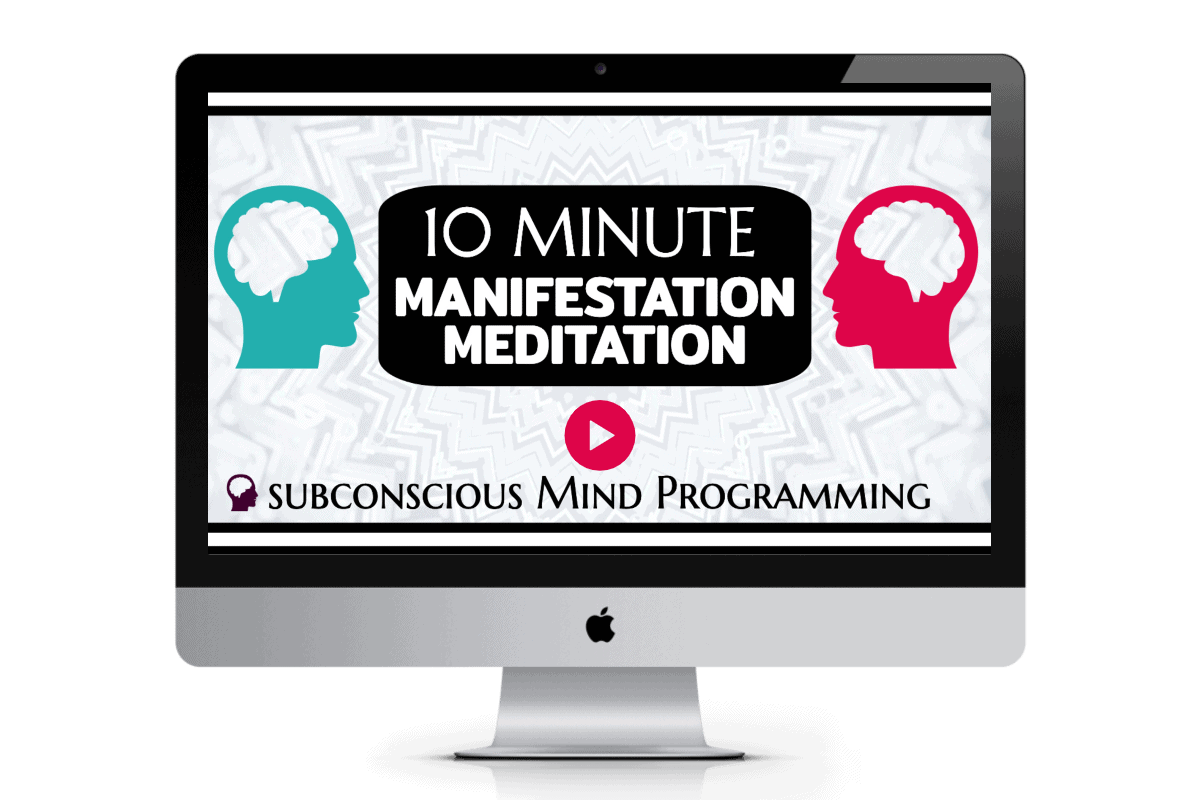 ✔️
MANIFESTATION MILESTONES BOARD PACK
: MANIFEST FAME, FORTUNE, and FOLLOWERS by creating a vision board and achievement board to manifest business milestones.
Click here for FREE access.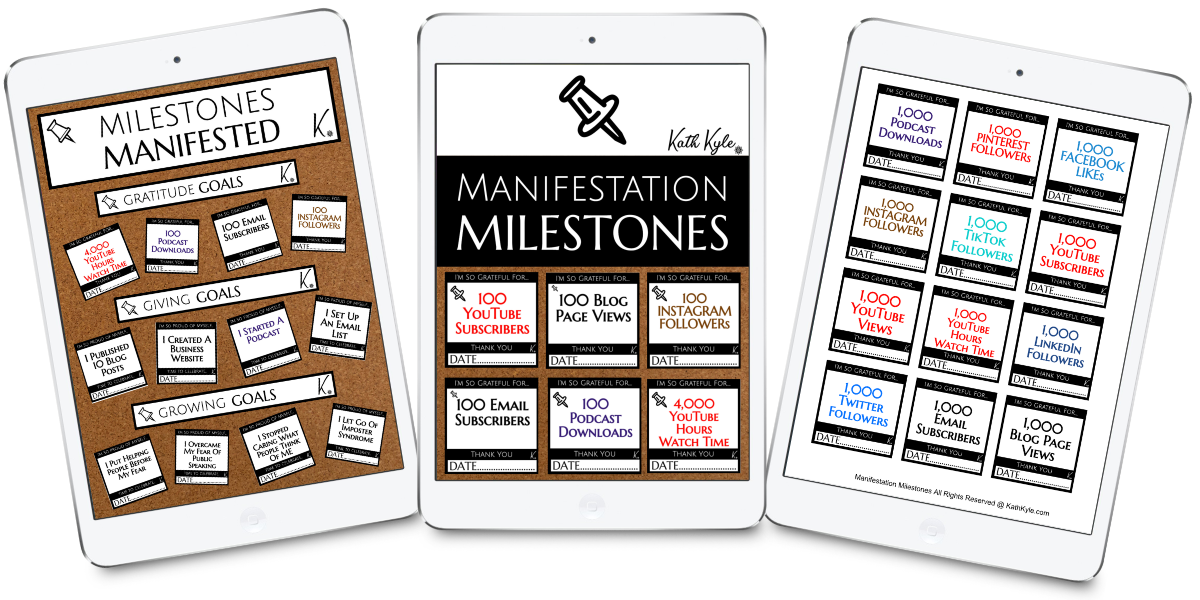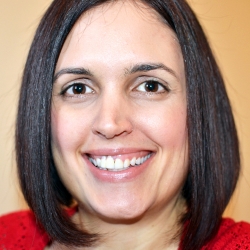 Latest posts by Kath Kyle
(see all)
Please follow and like my content: