Here's exactly how much content to share for free and what content you need to include in your paid products, and why you don't need to worry about this anymore.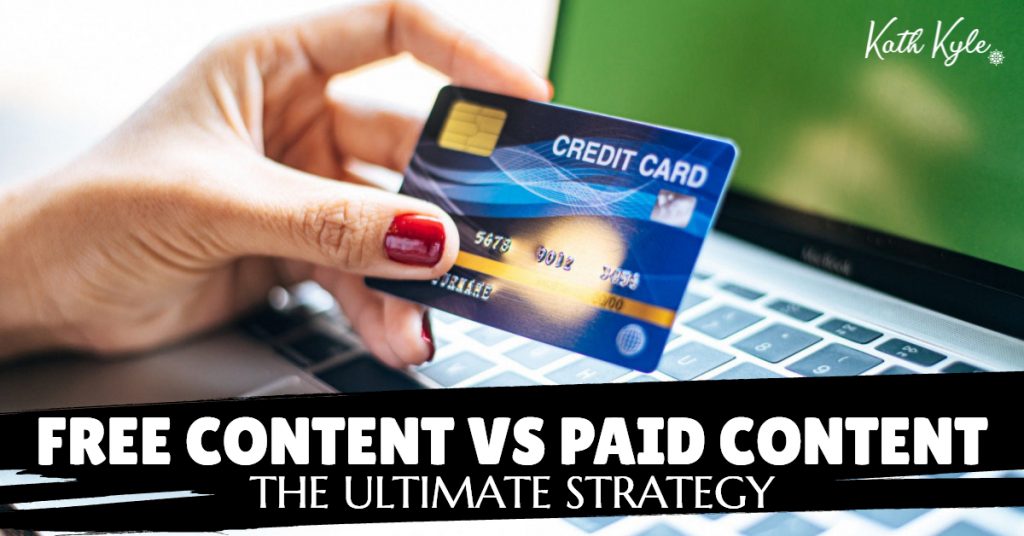 Do you sell infoproducts or educational products?
One of the biggest questions that any entrepreneur that sells information has is, how can I tell the difference between my paid products and my free content?
It's always a tricky consideration when you charge money for information but you also give it away for free.
Where do you draw the line between paid and free?
Should there be any overlap?
Is there any way to tell the difference between paid and free content?
Today I'm sharing my exact strategy with you to set your mind at rest.
Never again will you worry about whether you are giving away too much free content.
My Name is Kath Kyle. I lead the Hustle-Less, Manifest-More Movement.
I help creators and change-makers manifest a massive audience and transform millions of lives by creating a Magnetic Movement using my proven Dream Business Framework©.
You can either read this blog post below or listen to the audio version. Click the button below to listen to my podcast episode and click here to subscribe to my podcast.
You can also watch a summary of this post in the video below if you just want the highlights. Click here to subscribe to my Youtube channel.
I have had several successful content-based online businesses over the last 10 years, and I have often asked myself the same questions about free vs paid content.
I've had a lot of time to test different strategies, and I have figured out what works well for me, so that's what I'm sharing with you today, to save you from wondering and worrying about how much to share in your free content.
Should You Share The "What" And The "Why" And Charge For The "How"?
I hear people say all the time that in your free content you should share the what and the why, but your paid products should be focused on the how.
That can work well for some people, but it's not a strategy I like to follow.
Some people seem to be able to grow big audiences by just telling people what to do over and over again, but, to me, that isn't creating valuable content and can be wasting people's time.
There is stiff competition when it comes to content, and with more and more people sharing "the how" if you don't do that, why would your audience follow you instead of someone else?
Of course, if you are entertaining, or there's something very captivating about your own personality, showing up on video or podcasts without telling people exactly what to do can really brighten up someone's day. But is it really helping people to simply be entertaining them rather than helping them solve a problem?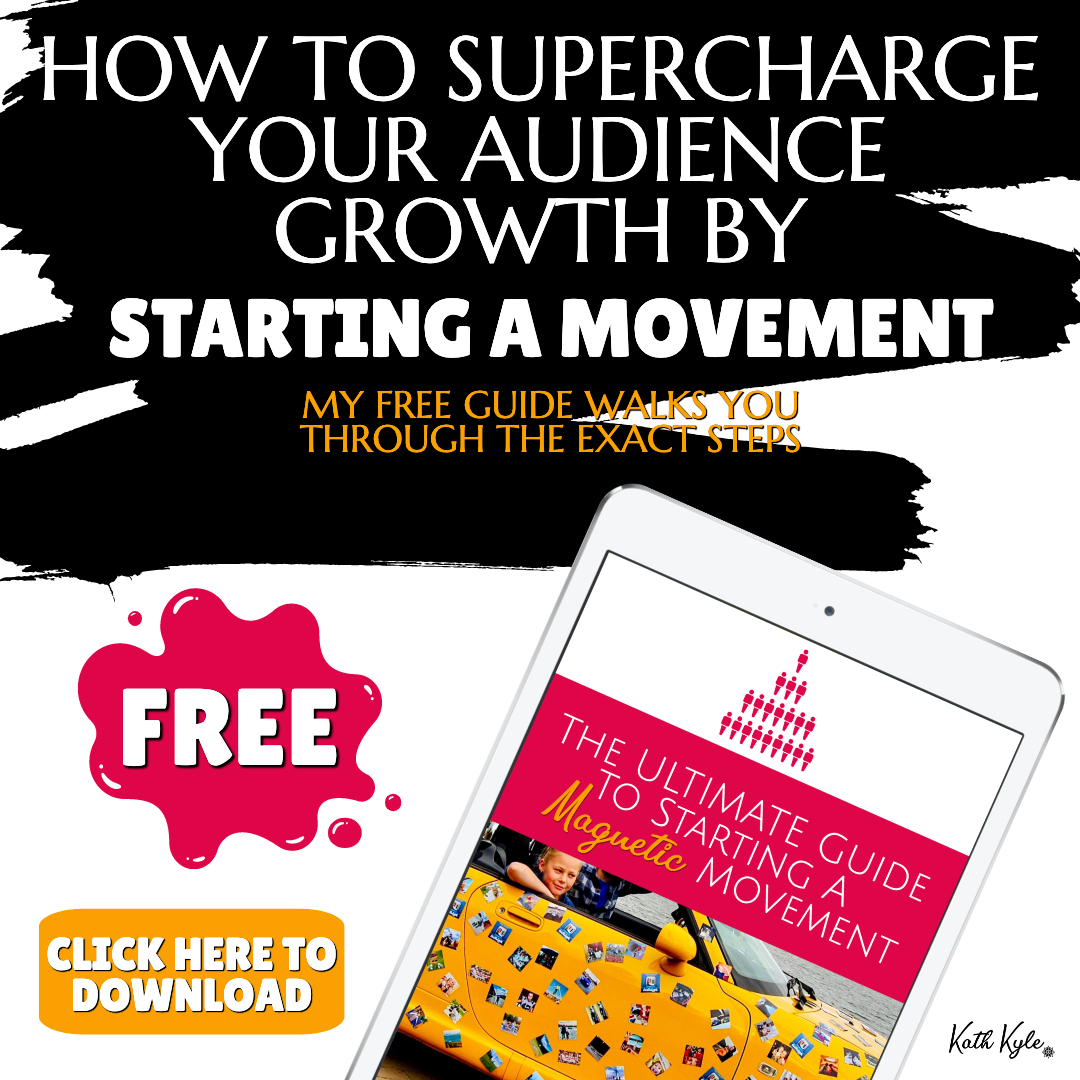 There are so many people out there who literally can't afford to buy your expensive courses and coaching packages, and my own personal motto is that I help as many people as I possibly can, whether or not they are paying me.
The more people I help for free, the more it motivates me to continue with my mission, and I know that I am going to be rewarded for helping people in other ways.
I am someone who likes to change millions of lives, and you don't do that by luring people towards your paid content, not giving much that can help them unless they buy your products.
A very small fraction of your audience will actually buy your product, so if you only help the people who actually pay you, you are missing out on something very valuable….
Word of mouth marketing.
By helping millions of people for free, you create a very powerful movement that gets shared for free.
There is nothing better for your brand than having your content go viral, and having people personally recommend you to their friends.
I like to create big brands, and that's a personal preference.
I will not be able to create a big brand by selling info products without helping people to get real results for free.
So I personally will tell people exactly how to get results for free.
For example, my first brand was focused on helping people lose weight by drinking complete meal green smoothies.
Can you imagine having a food brand without sharing recipes?
A recipe is the ultimate step by step guide to get results. Anyone who shares recipes is definitely in the business of sharing how to do something.
I'm not saying that all of your content should be "how to" content, but I highly recommend that if you want to create a big viral brand, that at least some of your content should be "how to" content.
You won't want all of your content to be how to content because you will also need to encourage people to take action in the first place by sharing the what and the why. But these are not the only types of content that you'll want to create. You should also be creating content that builds a deeper connection with you as a person so people trust you and want to buy from you.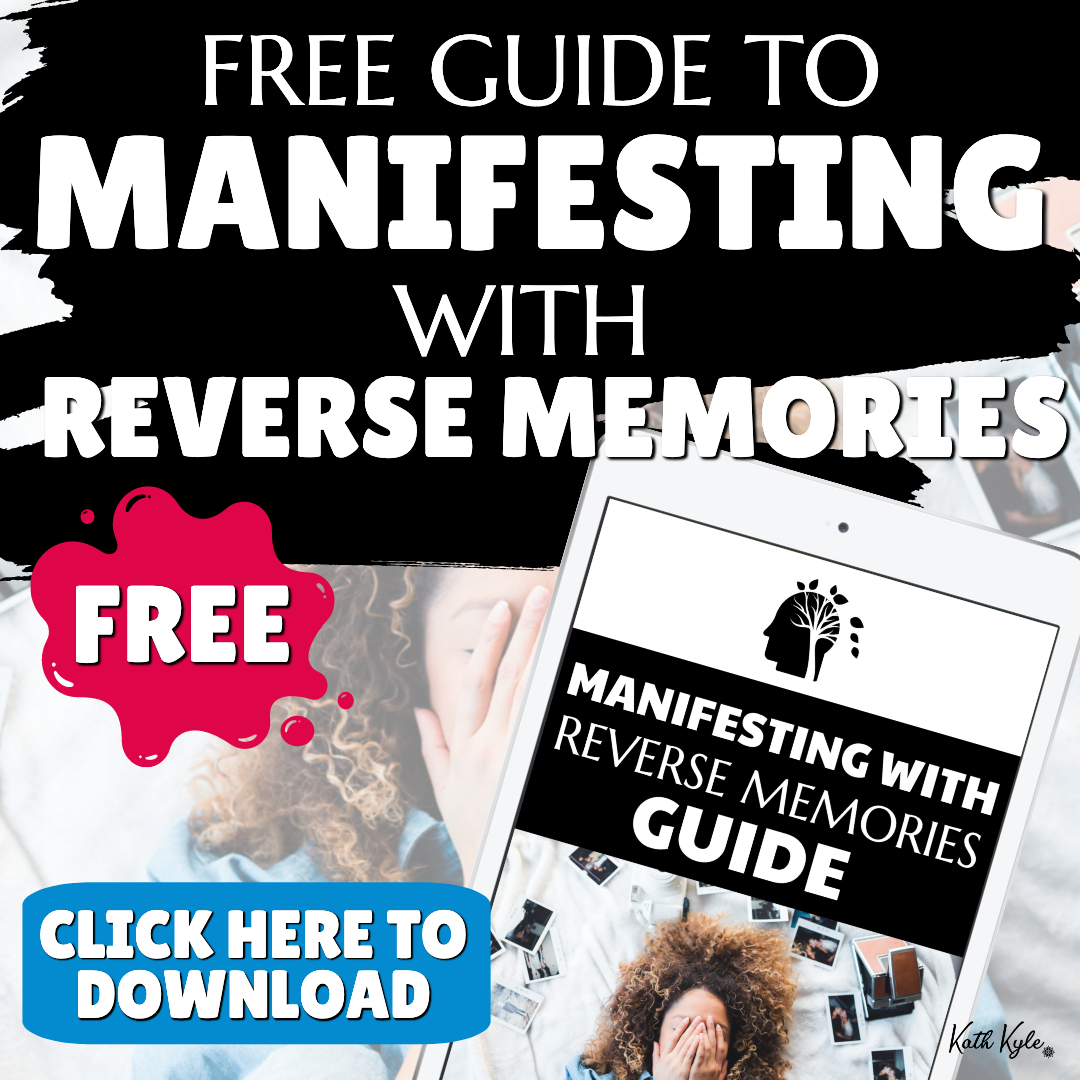 Should The Free Content Be Less In Depth Than The Paid Products?
Another thing that I hear suggested when it comes to free content is that it should be less in depth than your paid product.
There is some truth in this, but I don't think it should be a rule of thumb for all content.
Typically what I do is I look at the channel that I'm going to share content on and the habits of people who consume content on each channel.
Some channels will cap your content so you are not allowed to post longer content even if you wanted to.
For example, if you are sharing an Instagram story, Reel, YouTube Short, or TikTok videos, these all have to be under 60 seconds in length. So it's just not possible to create longer content. So obviously you have to play by the rules for these channels.
However, when it comes to typical long form content like blog posts, YouTube videos and podcasts, you can create content as long as you like, but that doesn't mean you should.
All of these content types are getting longer and longer, and you will find people who will consume your content at any length, but you do have to make sure you are still engaging people if you are creating longer content.
Most people skim read blog posts, so it actually doesn't matter what length your blog posts are. But if you want to stick to the norm, the average word count for blog posts is 1142 words. However, those blog posts that made it to the top of Google search results had an average blog post length of around 2000 words, so often with blog posts, the longer the better.
YouTube videos are typically around 12 minutes long so this is the expected length. And the average watch time per video is typically around 50% of the length of the video. So people who watch YouTube videos don't really want to be hanging around for a very long time on YouTube. They want to learn what they want to learn or be entertained and then leave.
The average podcast length is currently 43 minutes which is a lot longer than YouTube, so if you have more content to share, it's better to try and share it in a podcast than a YouTube video.
Another great way to share more in depth information with people for free is to run a masterclass. Seeing as people will be more engaged with your masterclass, that's a good place to share more information about your paid products.
So it's probably a good idea to stick to what is expected for each platform.
Saying that, my rule of thumb for my free content is that I create blog posts and podcasts that are as long as they need to be to help someone get some kind of result from them. I often find myself writing 5,000 word blog posts because I have so much to share and I don't want to deprive people of something that I feel could help them.
So generally I don't make my free content shorter than my paid content. On the contrary I often make my paid content shorter than my free content. In my free content I often share stories which lengthen my podcasts and blog posts. However in my paid content, I am less trying to entertain and instead I am focused on getting people results in the fastest time possible. So I save my stories for my free content unless I can tell a very short version of a story to make a crucial point in my paid content.
Although I don't go more in depth into one individual subject in my paid content, what does differ is that I will include a broader range of topics that are necessary to get results.
In my free content I share what people want to know based on what they are searching for.
In my paid products I include what people need to know based on what I know that they don't know.
For example, on Google people might be searching for "How to make a green smoothie taste nice" and that would be a good blog post to create. You are giving people exactly what they want.
But in a paid product, you would want to include information that people wouldn't be searching for. People don't know what they don't know. For example, in my paid product I educate people on how to count calories, why their mindset is stopping them losing weight, which ingredients are harming their health, and how to stay motivated to lose weight.
These are topics that people don't necessarily want to search for as it doesn't feel as exciting as "how to lose weight with green smoothies" but once people have paid for a product, they are much more likely to follow it to the letter to get the results they want.
Should There Be Any OverLap Between Free Content And Paid Content?
Yes there should be overlap. It is to be expected that some people will have read some information on a particular topic that will be also included in a paid product. This isn't a bad thing because repetition reinforces behaviour change. The more times people hear something the more likely they are to take action.
Also, people are less likely to take action based on paid products, but when they've paid for something, they have skin in the game and are much more likely to take it seriously.
Have you ever heard the phrase, there is no transformation without a transaction, or if people don't pay, they don't pay attention? This couldn't be more true.
What Are The Real Reasons People Pay For Information Products?
You might think that people pay for infoproducts to get as much information as they can possibly get for their money, but that's not true at all.
What people actually pay for is results, not information.
So really, it doesn't matter what type of product you are selling as long as you are getting people results.
Why is it that people are more likely to get results from paid products than free content? There are several reasons:
1. People Who Pay, Pay Attention
It is a well known fact that people don't value free content.
So although you might be pouring everything into your free content, only a small fraction of people will actually take action after consuming your free content.
The main reason is because there is free content everywhere, there is too much free content, so why would somebody trust that your free content is the content that they should be taking action on?
There is no sales page for free content. You are not promising people massive results after consuming one piece of content. All you are doing is giving people information.
Whereas on your sales page for your product, you are showing how your product has got people results. So people are paying for the results, and as a result they've invested something of themselves in their own transformation.
To get a transformation people need to meet you halfway. You can't provide everything to help someone transform. They also need to invest in their own transformation. Putting money on the table helps them to cement their investment so they are much more likely to take action.
2. People Want Organisation And Structure
People who are serious about getting results want to get results as fast as possible. Most people who have decided they are going to get results and are willing to pay for them want to know they are investing in a system that is structured to get results fast.
Almost all of the content contained inside most courses is available for free, but because this content is not organised it is almost impossible to get the same results without paying for a system.
When you try and get results from free content you don't know if there are pieces of the puzzle that are missing, and more than likely there are things that are not shared for free that are critical to the success.
Also everybody has different systems and it is better to just follow one person's proven system rather than getting confused by cobbling together too many pieces of free content.
3. People Are Paying For Access To You
One of the main reasons why people don't take action with free content is because they don't have a coach or a mentor to guide them through the process and help them if they get stuck.
When you buy a product, you gain the right to ask for clarification and help to put that product to use. And if you offer any more formal help such as coaching as part of the package, people are much more likely to want to buy it, as they will also get accountability and motivation to take action. Part of the product they are paying for is individually tailored to the customer's needs, and that is definitely worth paying for.
The more people ask for help with your paid products, the more you can improve your products and provide an even better experience for the next one, so when people ask for help it is a win-win scenario for everyone. You won't get anywhere near the level of feedback from your free content, and you'll also get way more testimonials from your paid products too.
4. People Are Paying For Access To Your Community
If you offer a member's community or group coaching or a mastermind as part of your paid product, people see that as very valuable.
Everyone likes to feel like they are going on a journey with other like minded people, and it is good for people to be able to work alongside other people and even collaborate with the new contacts they have made from your community.
Other people ask really good questions so it's very valuable when you can answer people's questions publicly as that benefits everyone.
5. People Are Paying For The Exact Action Steps To Take
People need to know that they are taking the right steps in the right order. When you share free content, you don't always ask people to take specific action. A lot of your free content is sharing information.
If you are creating a course or running a coaching program, people will want you to give them specific actions to take at each step of the way, so including these in your paid content is crucial to getting people the success they need.
For example, this free content that I've just shared with you has given you a lot of things to focus on but I've not given you any specific steps to take now.
If I was to share this information in one of my paid programs, I would probably give you an action step to make a list of content that you wanted to share for free, and content that you were going to include as part of your program, and if there was going to be any overlap between the two, and what the differences were going to be.
Next Steps
Now that you know how to tell the difference between free and paid content, would you like to know how to grow a tribe of millions with your message?
The best way to reach millions of people through your business is to start a Magnetic Movement.
A movement totally puts your business on the map and creates a massive amount of desire for your products.
I have reached multiple millions in my business by creating massive movements and I am now revealing the secrets to my method in my brand new masterclass.
A movement totally puts your business on the map and creates a massive amount of desire for your products.
Click here to download your free copy of my ultimate guide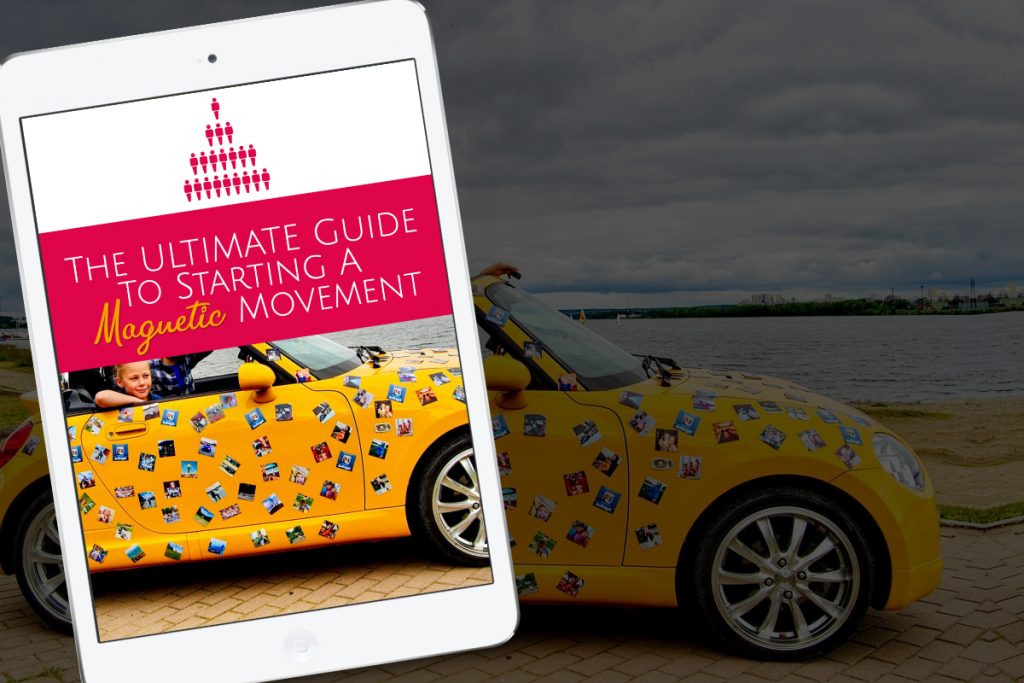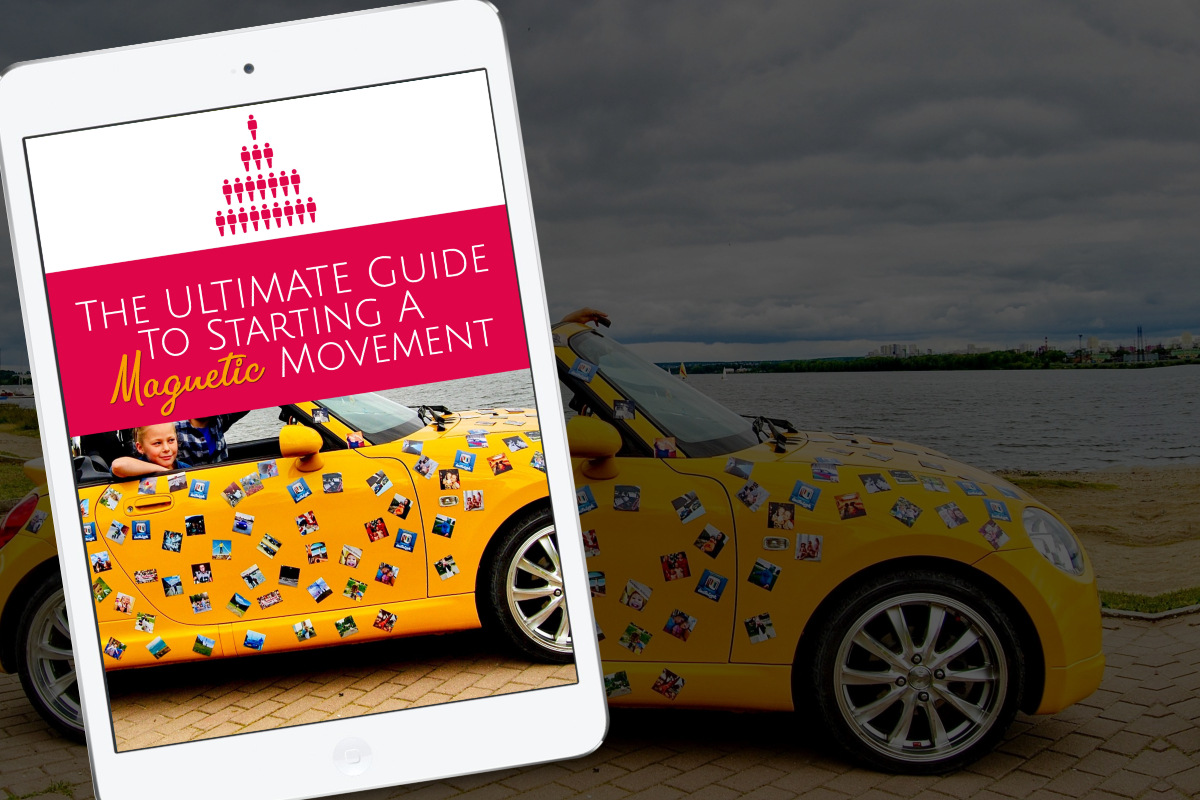 What if I told you that you could create your Magnetic Movement in just 30 days using FREE easy-to-use tools, and get millions of eyeballs on your products?
I am walking you through the exact steps to coming up with an idea for a movement that will make your business unforgettable and make your message go viral.
This masterclass worth $77 is called Moving Millions and it's part of my Dream Business Movement program, but for a limited time only I'm giving you free access to it.
The information that I'm sharing in this action-packed masterclass is so valuable you are going to want to take notes.
Click here to get FREE access to my Moving Millions Masterclass for a limited time only
Now it's your turn to go and put your STAMP on the world.
Conclusion
Business Growth is a massive passion of mine, and I have many more posts and videos to help you reach your goals so stick around and see what else I can help you with by checking out the links below.
Related Resources You Will Love
TAKE YOUR MANIFESTATION TO THE NEXT LEVEL
Products
✔️
MANIFEST YOUR PERFECT DAY COURSE
: Manifest the life of your dreams and live your perfect day every single day.
Click here for access.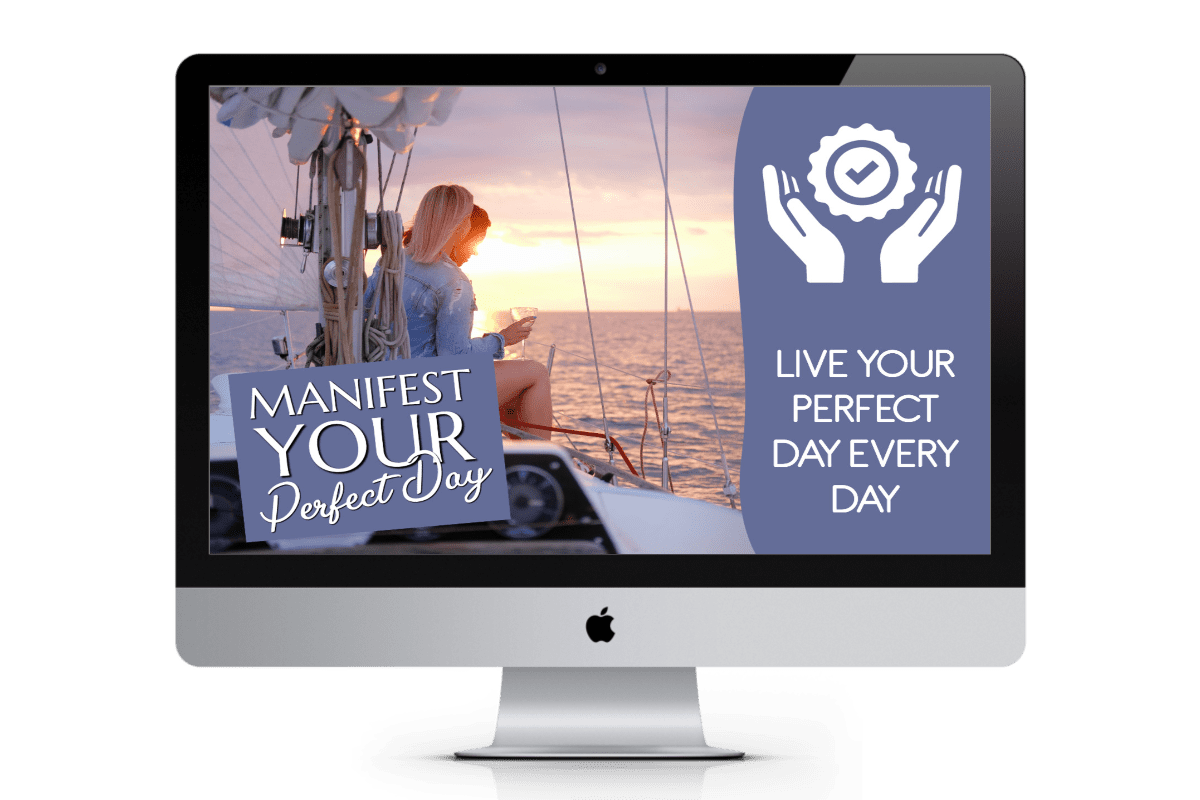 ✔️
BUSINESS MANIFESTATION CLUB
: Manifest a MASSIVE, engaged, and positive FOLLOWING, and MANIFEST the MONEY you desire using never-seen-before manifestation techniques that will transform your results in both your work and your life as a whole.
Get a FREE 7 day trial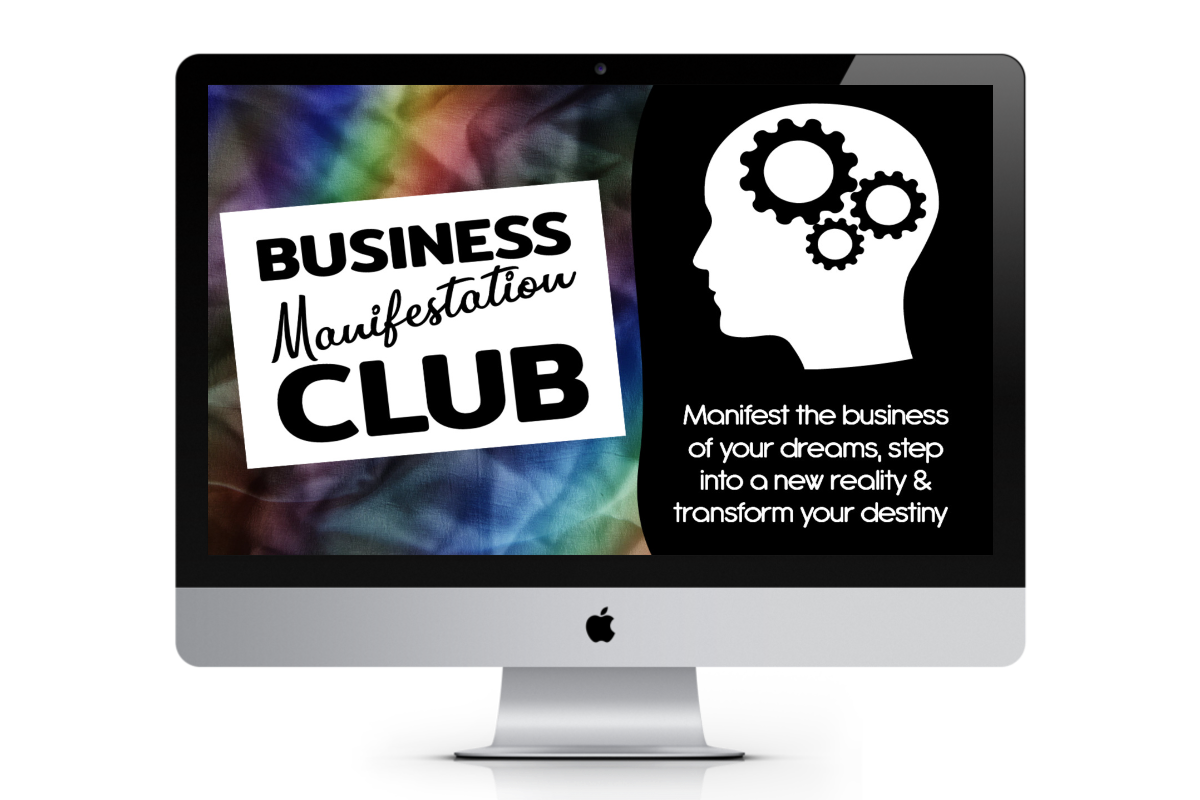 ✔️
DREAM BUSINESS MASTERY
: Get access to ALL of my current and future products. This is my entire system to take you from your current reality to business mastery.
Learn more by clicking here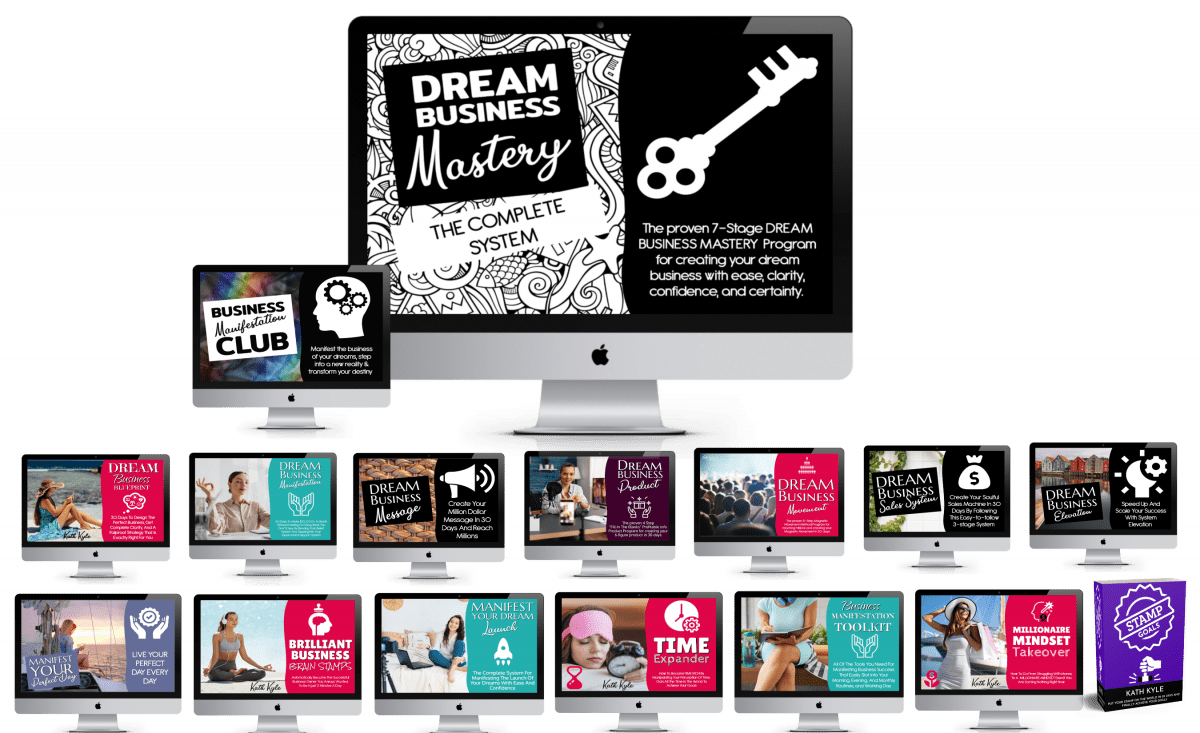 ✔️
STAMP GOALS BOOK
: Put Your STAMP On The World In 30 Days And Finally Achieve Your Goals.
Grab your copy by clicking here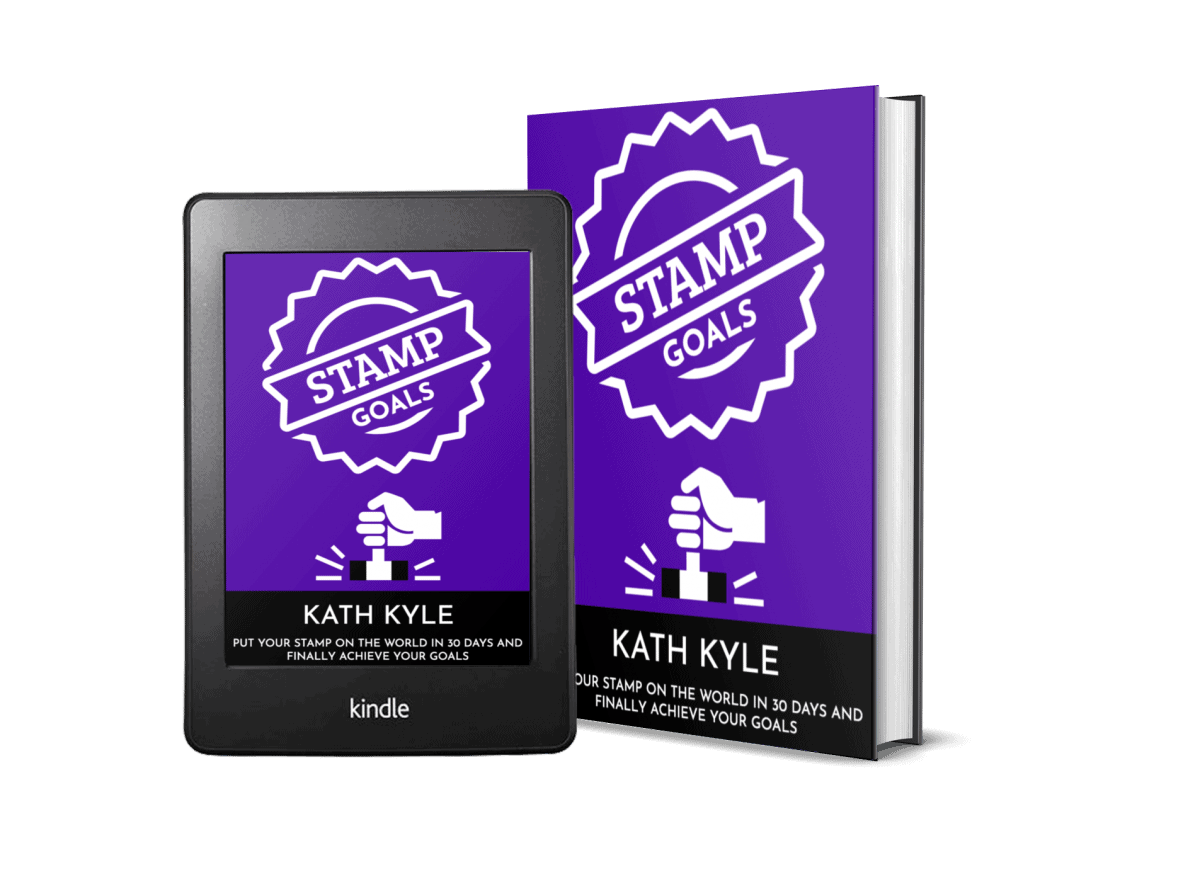 ✔️
ALL PRODUCTS
:
See all of my products and courses by clicking here.
Free Gifts
✔️
MANIFESTING WITH REVERSE MEMORIES GUIDE
: Creating Reverse Memories Is The Best Way To Guarantee Your Desires Will Manifest In Reality.
Click here for FREE access.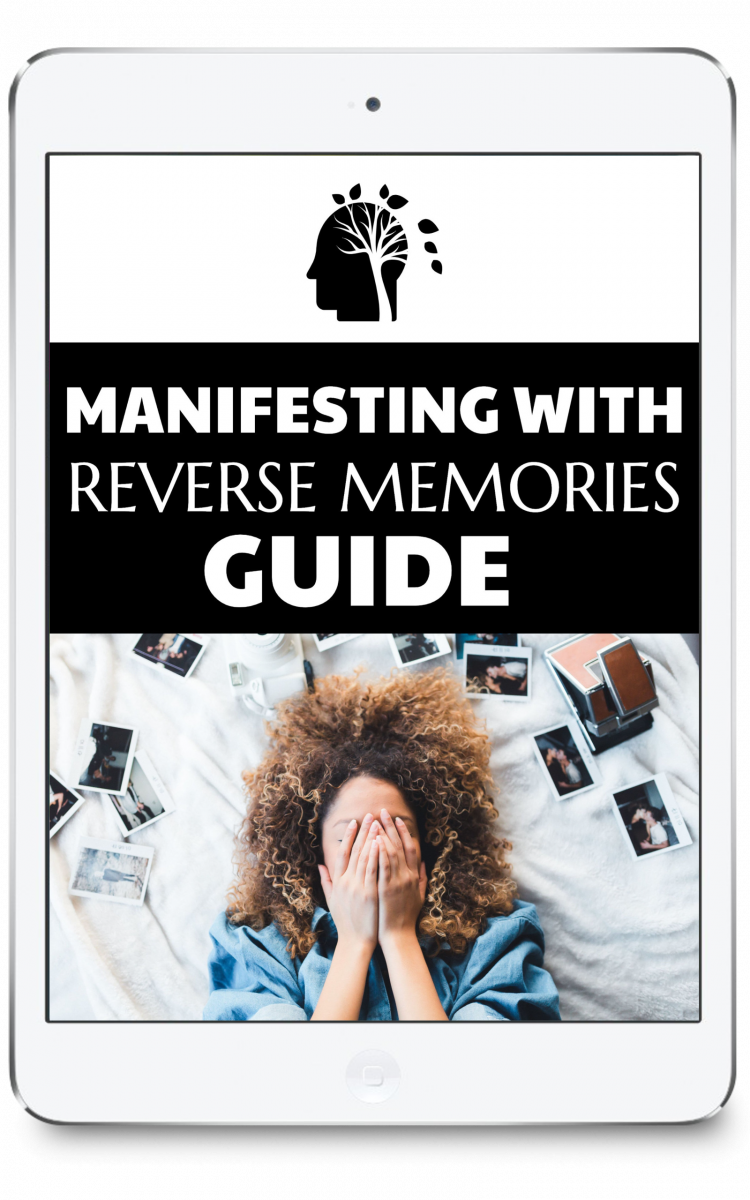 ✔️
10 MINUTE MANIFESTATION MEDITATION
: This powerful 10 minute manifestation meditation will reprogram your subconscious mind and is guaranteed to bring your manifestation into your physical reality.
Click here for FREE access.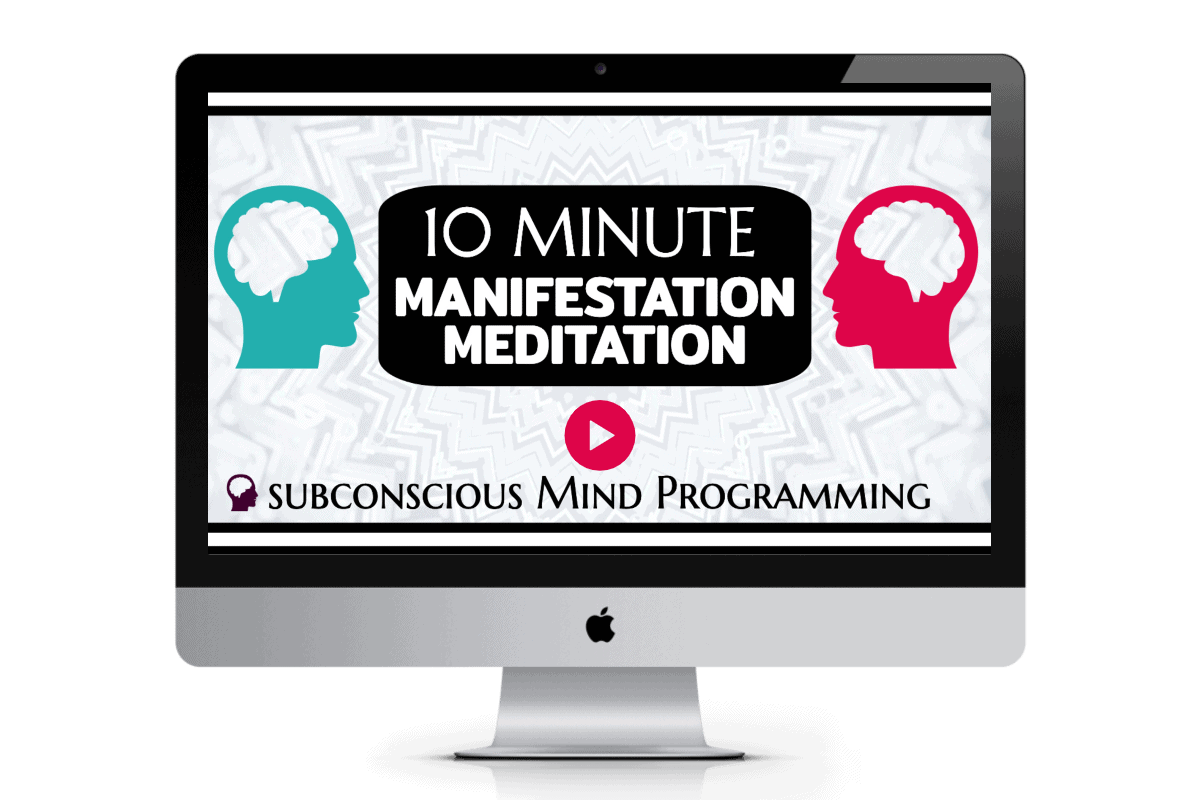 ✔️
MANIFESTATION MILESTONES BOARD PACK
: MANIFEST FAME, FORTUNE, and FOLLOWERS by creating a vision board and achievement board to manifest business milestones.
Click here for FREE access.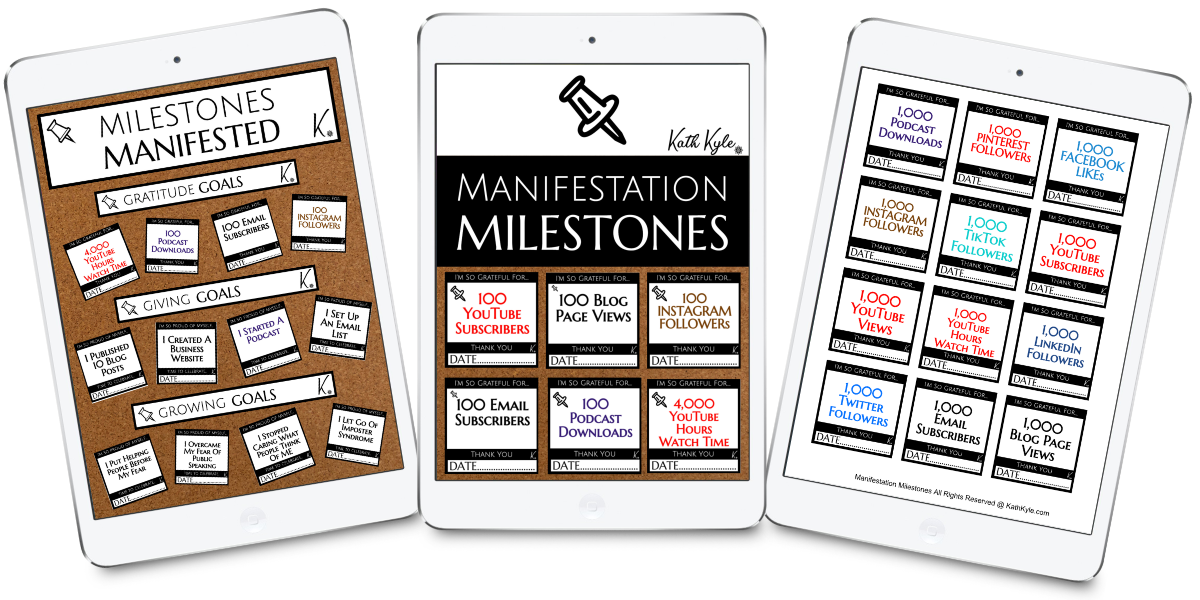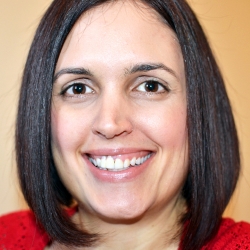 Latest posts by Kath Kyle
(see all)
Please follow and like my content: