My biggest product launch disaster left me with debilitating health problems and unable to work. I never wanted to do launches again until I learned a new way to make launches easy and fun.
Today I'm sharing the story of my biggest launch failure with you. What I learned during this launch totally changed my life and the way I do business and I'm sharing the valuable lessons with you today.
Today You Will Discover
How launching can go terribly wrong

What really matters when it comes to launching

How to make launches work for you and your business

Why launches don't have to be hard and overwhelming
My Name is Kath Kyle. I lead the Hustle-Less, Manifest-More Movement.
I Help Creators, Changemakers, And Passionate Business Owners

Manifest Business Success

Through Spirituality, Self-belief, And Strategy

I Help You Master Your Marketing, Manifestation, And Money Mindset
What Are You Struggling With?
Have you ever had a launch disaster? I'd love to know your biggest launch fail.
Let me know by leaving a comment on my blog, YouTube channel or send me a DM on Instagram @kath_Kyle.
Let's change your struggles into solutions now…
You can either read this blog post below or listen to the audio version. Click the button below to listen to my podcast episode and click here to subscribe to my podcast.
You can also watch a summary of this post in the video below if you just want the highlights. Click here to subscribe to my Youtube channel.
Why My Motives For Launching We Wrong From the Start
I was working full time on my business called Green Thickies which is an online business helping busy people to lose weight by replacing their meals with Green Meal Replacement Homemade Shakes.
I had a very successful six figures business, and I actually managed to reach six figures without doing a single launch.
So how did I make money if I didn't do product launches?
My model was very simple and it was based on an evergreen business model.
Evergreen means that something is always there, that products are always available for sale.
I still run this business in exactly the same way, and an evergreen business model is really nice because it often means that you make passive income, where you make income in your sleep without having to trade time for money.
So what my business looked like was I would get a lot of traffic organically, which means for free, without any paid ads. I got traffic from Google by people finding my blog posts, and by social media. I also dabbled in YouTube videos but my main traffic came to my blog posts.
From my blog posts, people would opt in to my free gifts and get on my email list.
And from there, I would automatically send out a series of emails that would automatically sell products to my audience.
It worked and still does work very nicely, but there is a ceiling to this kind of business model because you are reliant on the amount of traffic you get and that determines your revenue to a certain extent.
I had done a lot of training and had learned that you can make more revenue from what you've got without increasing the size of your audience. The way in which you do this is simply by selling a variety of different products including higher ticket items.
I managed to get to 6 figures just with low ticket price items and I decided it was time to branch out into high ticket items, and that meant coaching.
The thing is, that I didn't have any desire at all to be a health coach. I was quite happy sharing my recipes, creating meal plans, and I just didn't fancy being a health coach.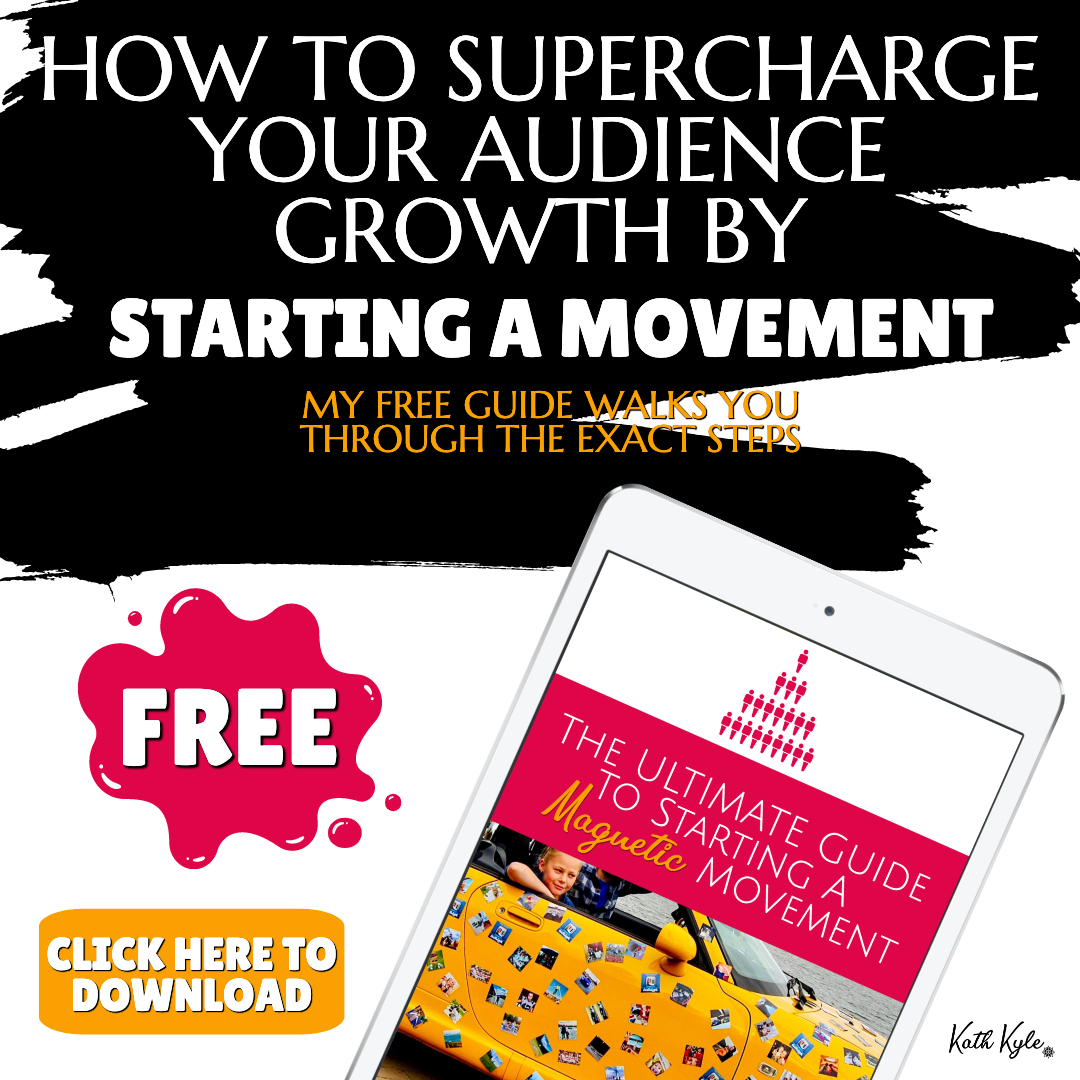 So I decided that I did still want to offer coaching, but I didn't want to offer it myself, so I thought it would be a good idea to partner with another health coach. My health coach would deliver the coaching and I would be responsible for the marketing of the group coaching program.
As soon as I agreed to offer this coaching program and partner with this lady I immediately felt under so much pressure to make this work.
My attitude went from loving my work to feeling like I HAD to create certain results, and I felt like I suddenly had a stressful job again.
My negative mindset was totally the reason why my launch went so disastrously wrong, and looking back, if I was able to go into this launch with a different attitude, I'm sure it would have gone totally differently.
I am the kind of person who really goes all in and commits to something when I have made a commitment to do so. And this launch was no exception. I knew that it wasn't just my business at stake here, but this ladies business too, and I was feeling the pressure to get good results for her.
We set a deadline to release the coaching program and I decided I was going to throw everything at this launch. Everything that I could have done, I did to try and make this work.
I created big batches of videos to share daily, I wrote new blog posts, I created a brand new challenge with a concept that I hadn't yet tested, I did a live webinar, I ran Facebook ads. You name it, I did it.
I stopped at nothing to try and make this a success.
The Launch Disaster
The biggest problem for me was that I had committed to this live challenge where I was basically running a live webinar every day for about 8 days. And one of my biggest problems is overdelivering. I tend to create far too much content and my content ends up being way too long. I just always have so much to share and so I have to constantly try and reduce the size of my content as I can just go on and on. So I prepared this challenge in advance with slideshows and each one ended up being about 1.5 hours long and I did so much research and preparation for them.
I had already announced this live challenge and had got people signing up for it, without me having finished creating it first.
I listened to all of the gurus that tell you not to create something until you see what the demand is going to be, and create things live, but I am just not that type of person. I am a very organised person and I am one of those annoying people who always starts an essay as soon as I get it, so I can get it done and then relax and feel good knowing I don't have to stress at the last minute.
I am the opposite of a last minute person and I absolutely do not thrive under pressure. I thrive with systems and processes and organisation and good planning.
So this was the first time I'd ever announced something without finishing it first, and it totally stressed me out to the hilt.
I was so stressed about the whole thing I worked night and day all the way through the Christmas holidays when I should have been spending time with my family, but instead I was working on preparing a challenge that I was going to have to deliver soon.
I got so stressed that I couldn't sleep, and I was only getting a couple of hours sleep a night for months. I started being too busy to eat proper meals, and I started eating boxes of chocolates while I was sitting at my computer working.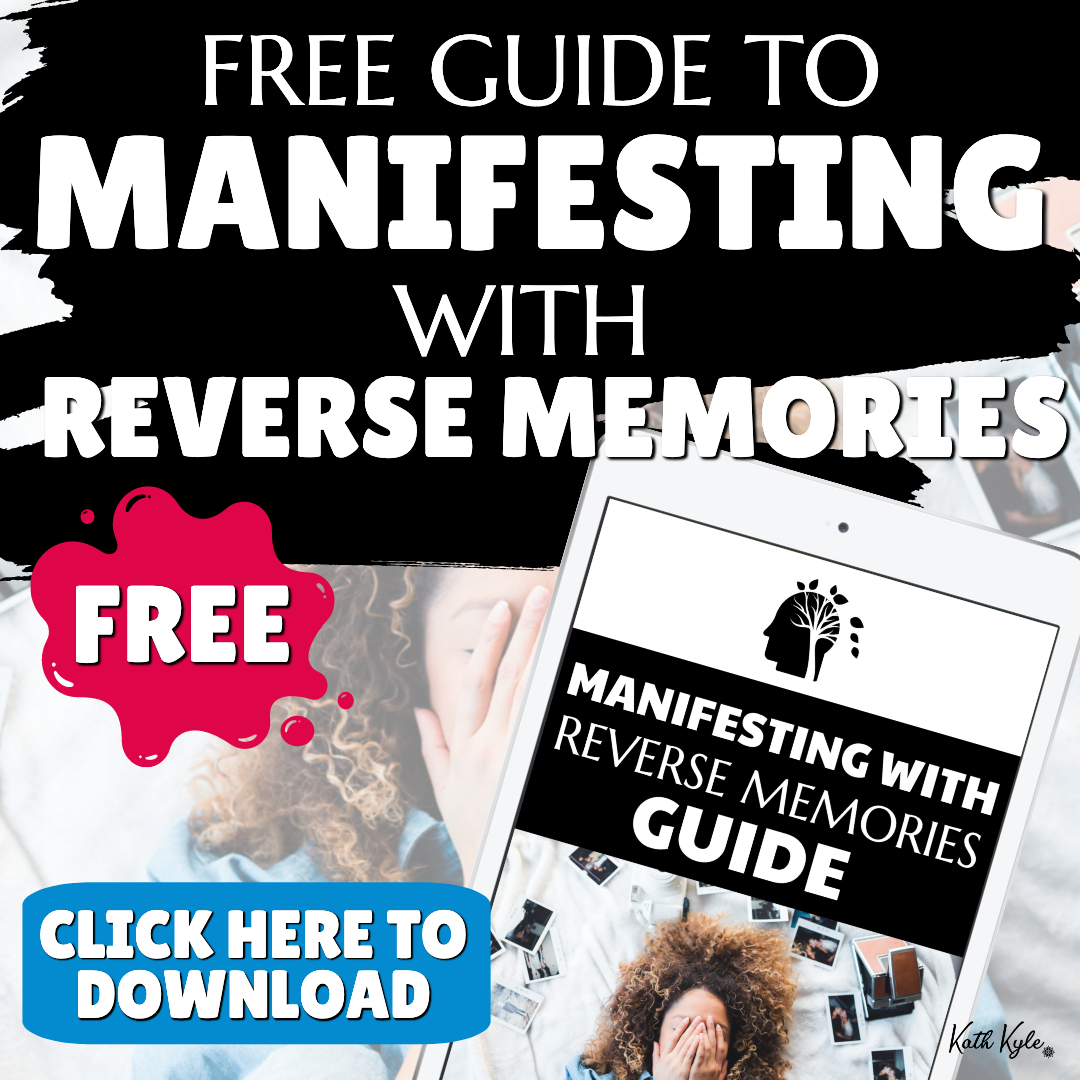 So I did manage to get the challenge finished, and I delivered it, and I got a good number of people to show up and engage, and we ended up selling out our group coaching program which was a good business result.
But at what cost?
After the doors to the group coaching program were closed I was totally burned out. I felt absolutely dreadful.
The Aftermath Of The Failed Launch
About a week later I went to the dentist with some tooth aches, hardly surprising after all of the sugar I'd been eating. And then told me my tooth had to be taken out. I'd had teeth extracted previously and had recovered no problem after a couple of days.
After I had this tooth extracted I felt very tired which was normal for me but after a couple of days I was still exhausted. I kept waiting for my body to recover and my energy to come back but it never did.
The tooth extraction was the straw that broke the camel's back. Something very simple that doesn't usually cause a health problem can cause a major health burnout when you are so close to the edge of a burnout.
I was so drained of energy that I couldn't even walk from one room to another without sitting down for half an hour to catch my breath.
I recognised the familiar symptoms of Chronic Fatigue Syndrome. I'd had this before twice, and had recovered both times, but here it was again. I was devastated that I had got CFS again because it has a devastating effect on your life.
I was so sick that I couldn't even go and pick up my kids from school, I couldn't make meals in the kitchen, and I had to stop working for 6 months. My poor husband had to work a full time job and race home to pick the kids up from after-school-club before it closed at 6pm, then come home and make food and do all of the household chores that I normally did. Life was so hard and really stressful. We'd been here before a couple of times and it almost broke us, and this time was no exception.
The only difference this time was that I felt like I'd caused this stress and strain on my family and I felt so bad about that.
I knew I had to change, and I was never going to allow myself to get into this situation again.
After a few months I was diagnosed with Celiac Disease which means when you eat gluten it can have devastating effects on your health which can cause any number of symptoms including Chronic Fatigue Syndrome.
I was so relieved that I finally had an answer to my health problems that had been plaguing me for years. I made a full recovery and my health has been great ever since.
So even though this launch had devastating effects, the positive that came out of it was that I finally got a diagnosis that I needed and I wouldn't have had that otherwise.
How I Decided To Do Launching Differently
For a long time after this launch I was too scared to do any more launches. My business ticked along with the same evergreen model and I tried various other new businesses and didn't do any launches for any of them.
Then I decided I was going to set up a new business, my personal brand to help entrepreneurs build their dream businesses and I knew that my experience was going to shape this brand.
I realised the issue wasn't that launches were the problem, but it was entirely my attitude towards launching that was the problem.
I had bought into the belief system that says that launches have to be hard work and stressful and this had manifested in my own experience also.
I got more and more into manifesting and bringing a spiritual focus to my new business venture. I knew that with my new attitude I didn't have anything to fear when it came to launches because I was in control of my attitude, and I was in control of my business and the way I ran it.
I'm still not overly fond of partnering with people because I am quite particular about the way I run my business and I like to be in control of my mindset, and find it muddies the waters too much when I make more a focus on getting results for my partner than what is best for my own health and my own business. So never say never but I don't think I'll be rushing to partner with anyone too soon.
But I did want to get back into doing launches and do them completely differently.
I decided that I was going to take a new attitude to launching which is to make launching such a normal business function that the work has to fit into my day to day working day. And that I launch so often that there is nothing to be scared of.
So now I launch once a month with my Kath Kyle personal brand business, and I now get all of my work done including preparing for the launch, creating my launch assets, promoting the launch, creating all of my regular content, blog posts, podcast, and videos, and create one new product for sale every single month.
It sounds like a lot, but with the new systems that I have in place, I honestly find this all very doable.
I manage to get all of this done just by working 3-4 hours per day, 5 days per week, with at least 6 weeks off on vacation every year.
Now my launches are just a normal business process. I don't put any pressure at all on them, I just see them as my regular monthly business tasks, my live launch phase feels light and easy and most of the time I forget I'm even in a launch phase because everything is scheduled in advance, and there is no rush or stressing at the last minute for anything.
This is launching my style, and I have created the business that I love, and work in a way that suits my personality perfectly.
I firmly believe that where there is a will, there is a way, and if you decide that you want to do something, but don't like the way you feel when you are doing something, that is completely within your control. You have ultimate control over how you choose to feel. I didn't actually realize this before, and now it seems obvious, but it certainly was not obvious to me years ago.
I know that it won't be obvious to a lot of people either that they can manifest their success, their experience, their enjoyment and the type of work that they choose to do just by making a decision and believing that it is possible.
Next Steps
I am just curious, have you ever had a failed launch and been too put off to launch again? Or maybe you've never plucked up the courage to launch for the first time as it just seems like too much hard work?
I've been there myself, and even had a debilitating burnout after one launch that zapped all of the life from my entire body. I was too scared to launch again for a long time, until I finally discovered a strategy that helped me to launch quickly and easily, and have a lot of fun in the process.
I have documented my system for launching with confidence and ease in my new course called Manifest Your Dream Launch.
I take you through a 30 day journey from planning your dream launch, manifesting your results, launching with fun and ease, and then analyzing your results and planning your next launches.
Click here to discover more about Manifest Your Dream Launch
Make sure you don't miss my next podcast episode by subscribing to my podcast, Manifest Business Success, so you don't miss that.
I can also send you an email when my next piece of content has arrived, and I give away so many more free gifts to my email subscribers.
You can subscribe by opting in to any of my FREE gifts such as my Easy Launch Tech Toolkit.
In this Easy Launch Tech Toolkit, I am showing you EXACTLY which tools I use in ALL of my launches across all of my businesses. After a lot of research, I believe I have found a collection of online tools that are the most effective, economical, and easy to use.
Save yourself the hassle of weeks upon weeks of research into the latest and greatest tech solution, because I've done all of the hard work for you over the last 10 years and tried most of the solutions out there.
This FREE toolkit is part of my Manifest Your Dream Launch course, so grab it now FREE for a limited time only by clicking the link below:
https://www.kathkyle.com/launchtoolkit
Now it's your turn to go and put your STAMP on the world.
Conclusion
Business Manifestation is a massive passion of mine, and I have many more posts and videos to help you reach your goals so stick around and see what else I can help you with by checking out the links below.
Related Resources You Will Love
TAKE YOUR MANIFESTATION TO THE NEXT LEVEL
Products
✔️
MANIFEST YOUR PERFECT DAY COURSE
: Manifest the life of your dreams and live your perfect day every single day.
Click here for access.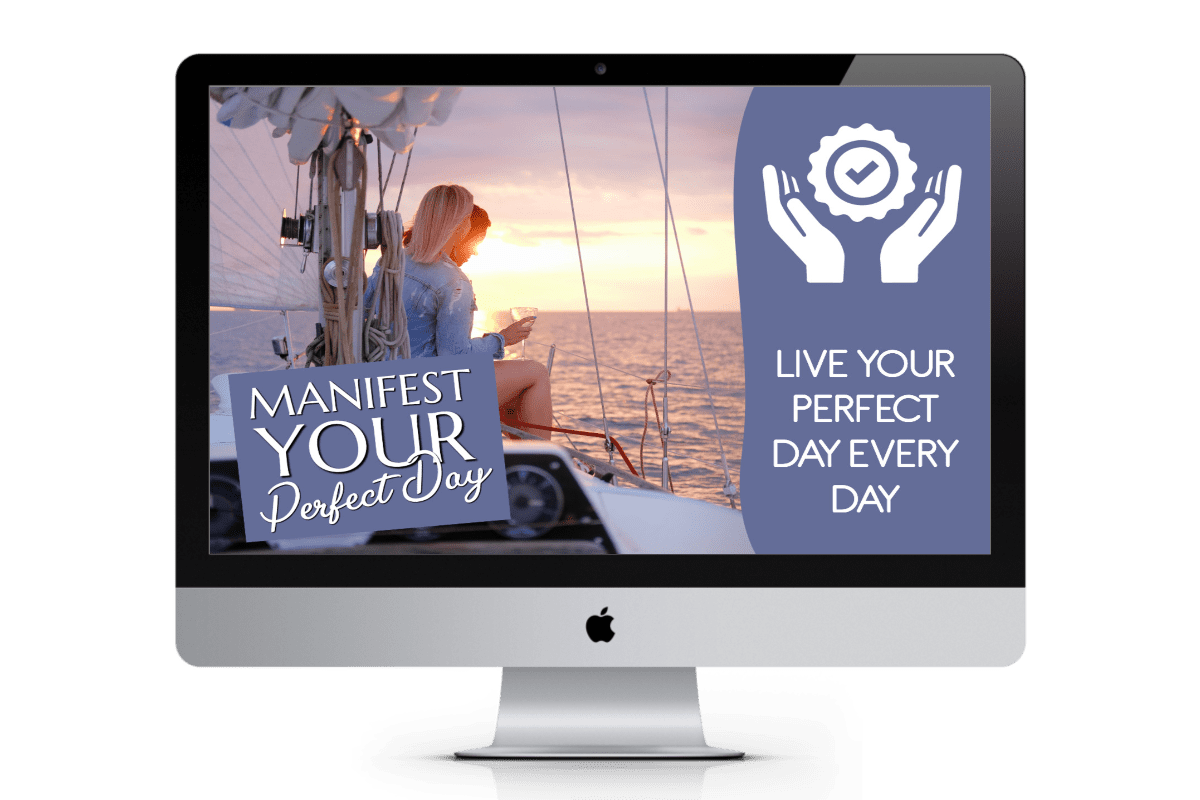 ✔️
BUSINESS MANIFESTATION CLUB
: Manifest a MASSIVE, engaged, and positive FOLLOWING, and MANIFEST the MONEY you desire using never-seen-before manifestation techniques that will transform your results in both your work and your life as a whole.
Get a FREE 7 day trial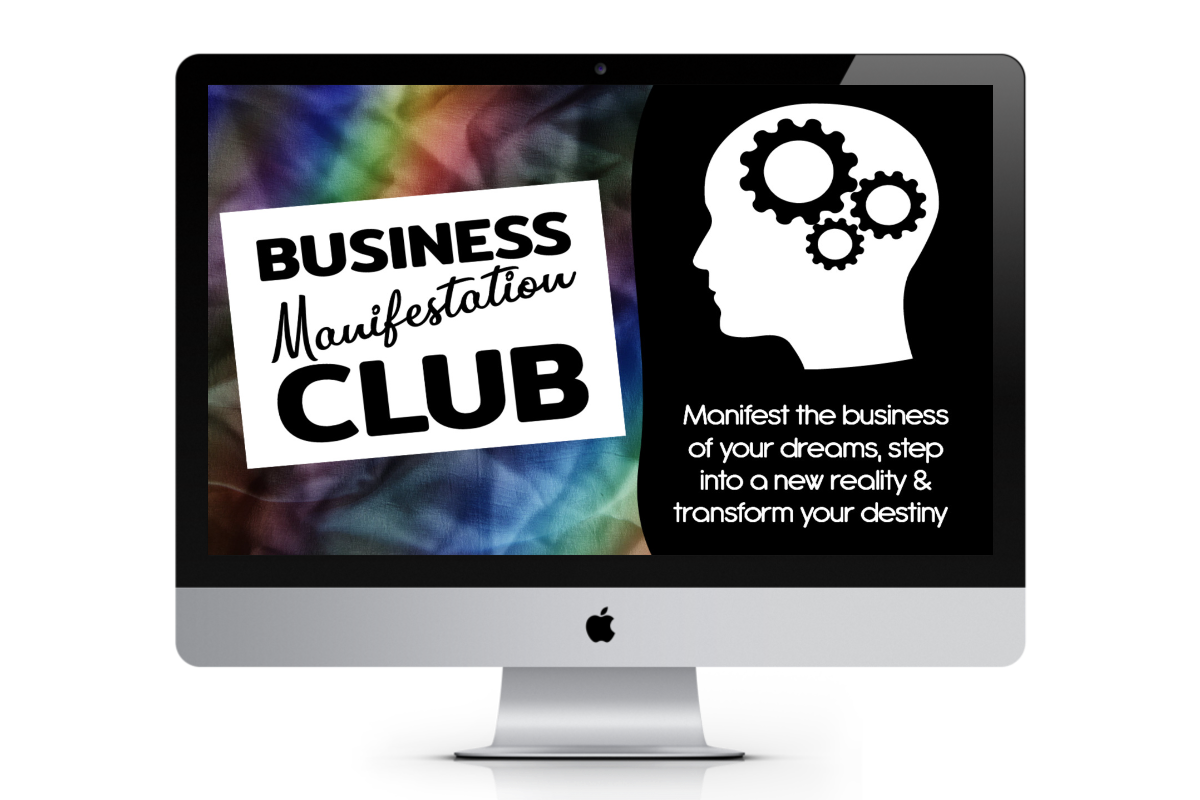 ✔️
DREAM BUSINESS MASTERY
: Get access to ALL of my current and future products. This is my entire system to take you from your current reality to business mastery.
Learn more by clicking here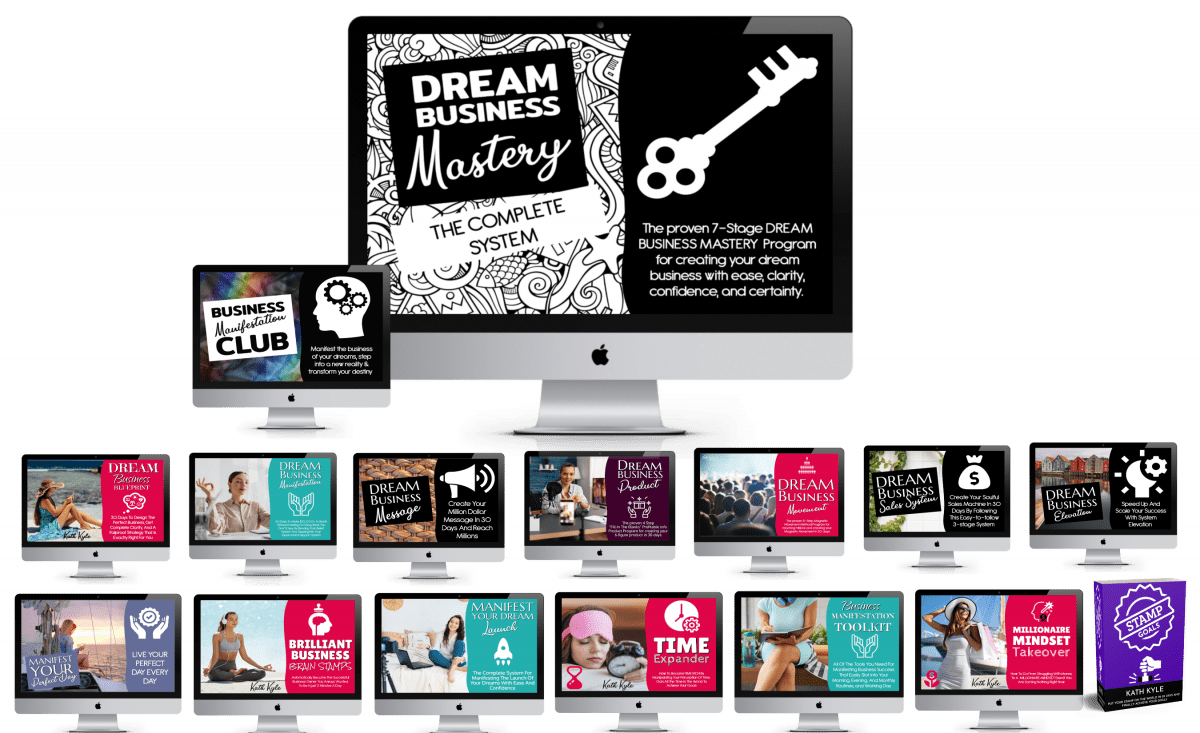 ✔️
STAMP GOALS BOOK
: Put Your STAMP On The World In 30 Days And Finally Achieve Your Goals.
Grab your copy by clicking here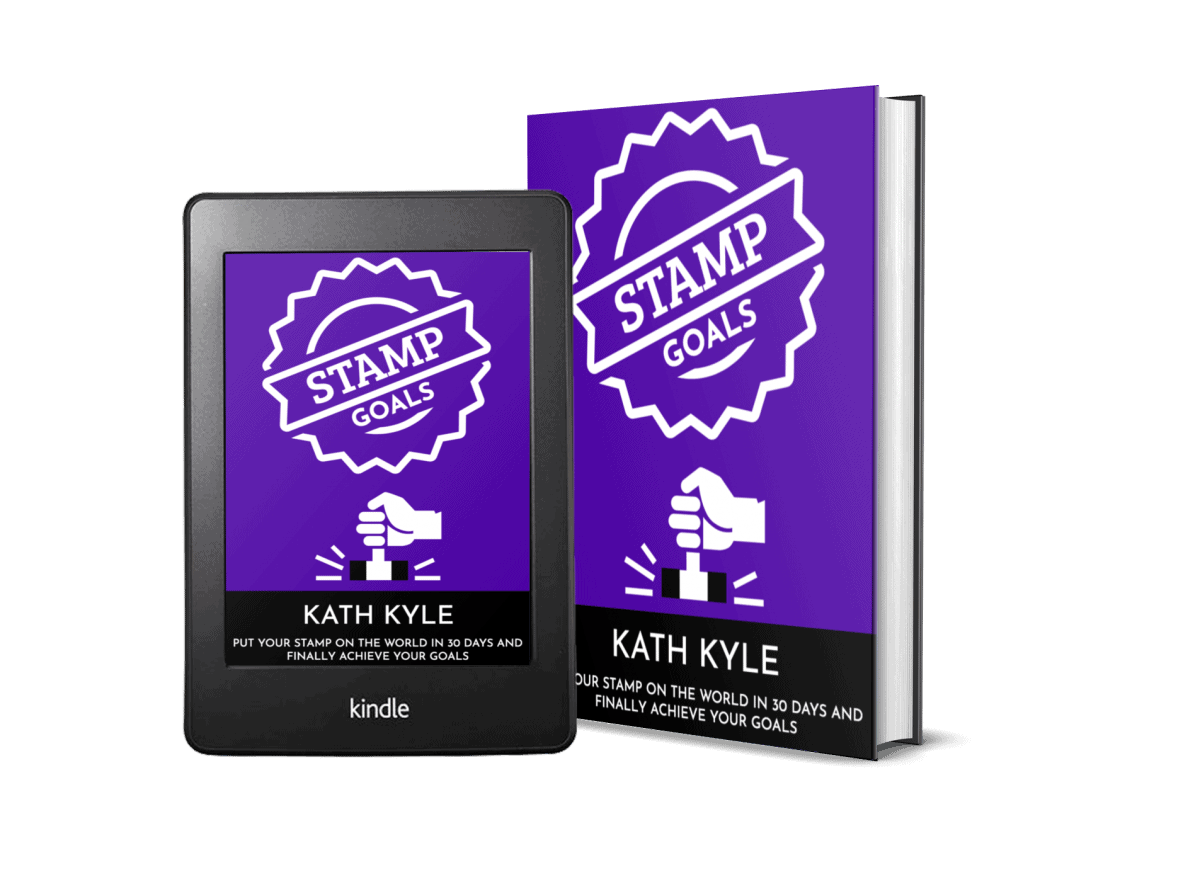 ✔️
ALL PRODUCTS
:
See all of my products and courses by clicking here.
Free Gifts
✔️
MANIFESTING WITH REVERSE MEMORIES GUIDE
: Creating Reverse Memories Is The Best Way To Guarantee Your Desires Will Manifest In Reality.
Click here for FREE access.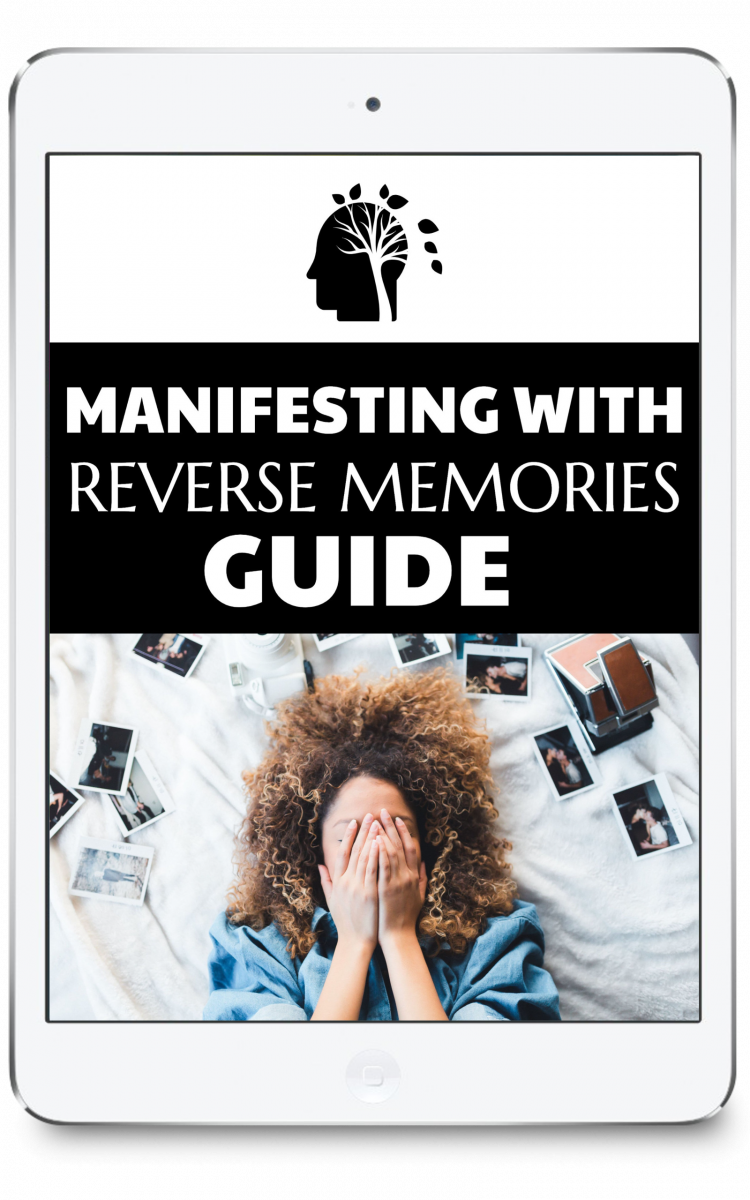 ✔️
10 MINUTE MANIFESTATION MEDITATION
: This powerful 10 minute manifestation meditation will reprogram your subconscious mind and is guaranteed to bring your manifestation into your physical reality.
Click here for FREE access.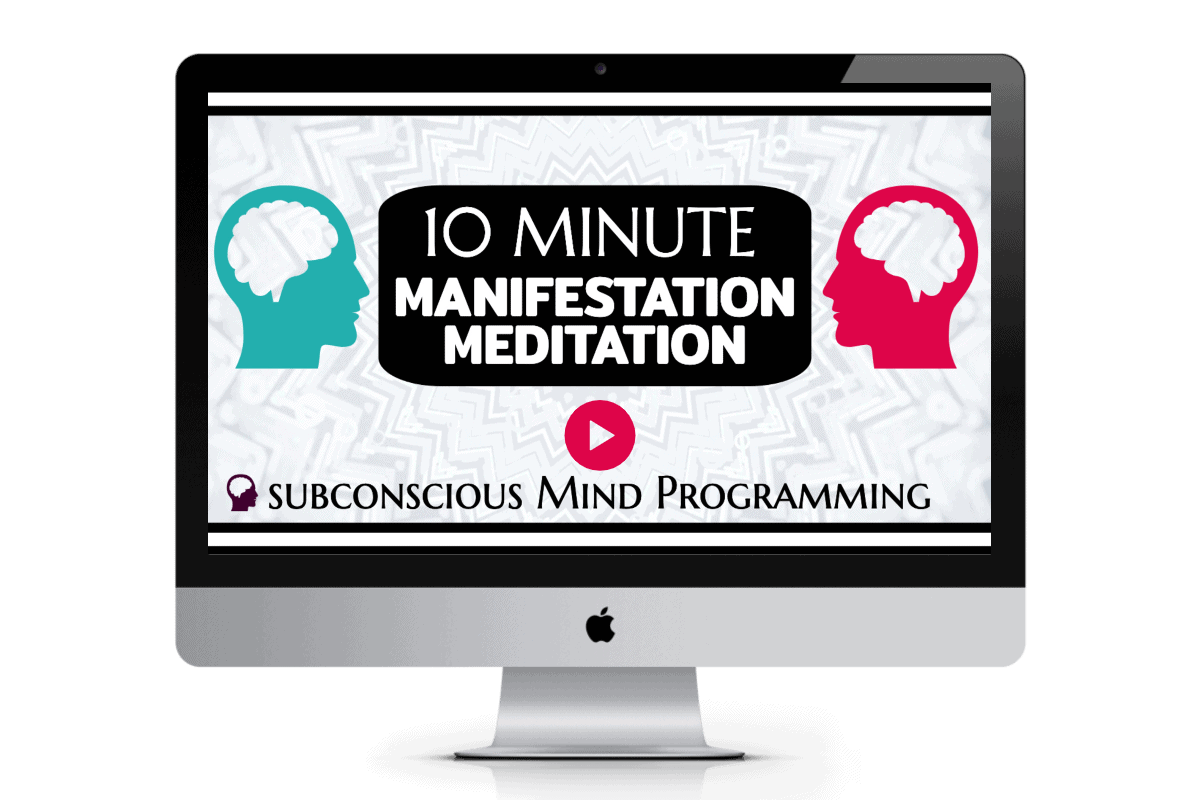 ✔️
MANIFESTATION MILESTONES BOARD PACK
: MANIFEST FAME, FORTUNE, and FOLLOWERS by creating a vision board and achievement board to manifest business milestones.
Click here for FREE access.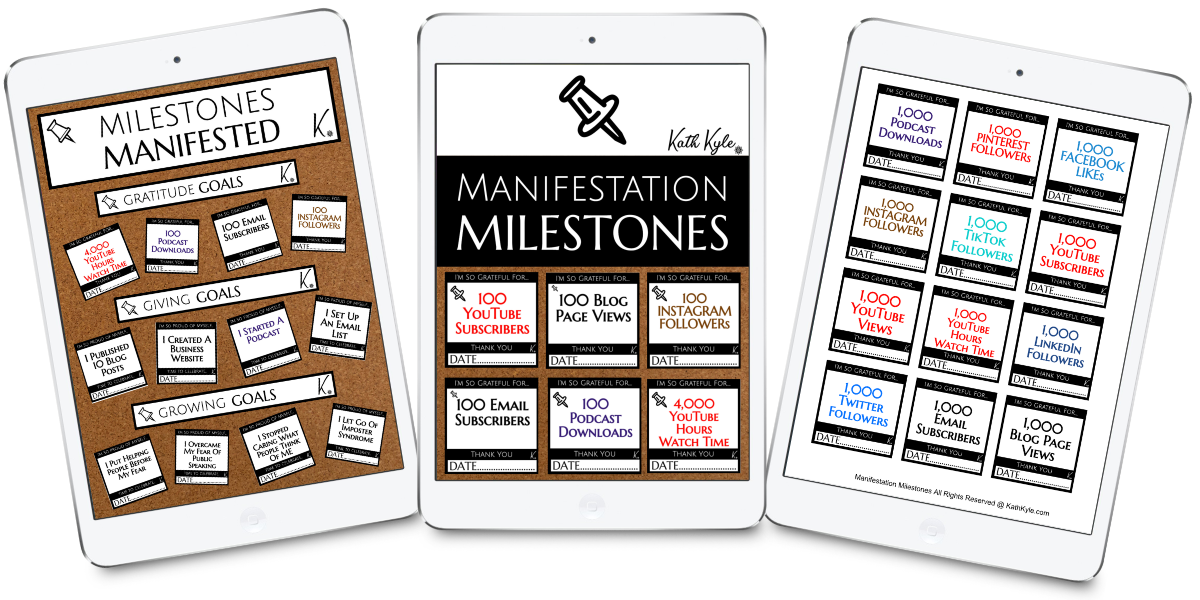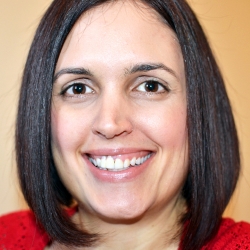 Latest posts by Kath Kyle
(see all)
Please follow and like my content: