This ultimate list of positive emotions will guarantee you find exactly the right word to raise your own or someone else's level of happiness. 
You'll never need to search for another positive word list now that you've found my extensive list.  
Some of the many ways you can put this list to good use are: 
I hope this list will enhance your life in a positive way. Enjoy!
400+ Positive Emotions List: Happy Feelings Words For High Energy
Ready to take charge of your everyday mood?
Here's a comprehensive positive emotions list to get you started on reflecting the bright side of things and ultimately achieve a better mindset and productivity levels.
I have categorized these words to make it easier for you to browse the relevant emotions that bring similar mood-enhancing effects at any given time.
Lively
Happy
Elated
Excited
Joy
Alive
Thrilled
Ecstatic
Overjoyed
Blissful
Exhilarated
Animated
Rapturous
Euphoric
Amazed
Astonished
Delighted
Pleased
Cheerful
Jolly
Jovial
Rejoicing
Merriment
Jubilation
Gleeful
Gaiety
Vivacity
Vibrant
Triumphant
Victorious
Glorious
Exultant
Exuberance
Spirited
Energetic
Bouncing
Festive
Gay
Gladness
Enraptured
Beaming
Light-hearted
Musical
Mirthful
Elevated
Bubbly
Upbeat
Splendid
Overflowing
Satiable
Buoyant
Jaunty
Reactive
Interested
Surprised
Awe
Breathtaken
Awe-Inspiring
Attracted
Motivated
Aroused
Enthused
Encouraged
Stimulated
Stirred
Moved
Terrific
Funny
Humorous
Hilarious
Smiling
Comical
Witty
Amusing
Entertaining
Engaging
Compelling
Applauding
Laud
Praising
Enthusiastic
Acclaimed
Entranced
Spellbound
Awestruck
Captivated
Fascinated
Mesmerizing
Enticing
Alluring
Tantalizing
Inviting
Curious
Eager
Inquisitive
Touched
Astounded
Attentive
Intrigued
Thought-provoking
Bedazzled
Bemused
Stunned
Impressed
Favorable
Intoxicating
Perky
Fantastic
Climactic
Stirred
Roused
Invigorated
Gripped
Sensational
Explosive
Electrifying
Mind-blown
Heart-warming
Influential
Marvelous
Masterful
Encompassing
Refreshing
Abundant
Overrated
Affluent
Pioneering
Incredible
Colorful
Eye-catching
Anticipated
Artistic
Delectable
Appetizing
Mouth-watering
Intelligent
Cinematic
Novel
Enormous
Exceptional
Fragrant
Luminous
Luxurious
Limitless
Heavenly
Innovative
Timely
Wonderful
Mystical
Ethereal
Magical
Otherworldly
Affection
Love
Loved
Empathy
Friendly
Crush
Adorable
Admiration
Idolize
Worship
Caring
Devoted
Reverence
Faithful
Trusting
Loyal
Commitment
Dedication
Pleasurable
Charming
Appealing
Amiable
Charismatic
Likable
Supportive
Empowering
Uplifted
Helpful
Sympathetic
Understanding
Kind
Accommodating
Approachable
Honorable
Agreeable
Hospitable
Respectful
Courteous
Polite
Cooperative
Compassionate
Graceful
Desire
Charity
Sensual
Sincerity
Sweetness
Generous
Magnanimity
Warmth
Altruism
Edified
Allegiance
Romantic
Thirst
Appetite
Smitten
Noble
Harmonious
Merciful
Moral
Decent
Honest
Infatuated
Unfailing
Healthy
Thriving
Vigorous
Desirable
Gentle
Guarded
Sanctified
Fortified
Manageable Thoughts and Output-Oriented Emotions
Courage
Positivity
Hope
Trust
Faith
Humility
Inspired
Determination
Willpower
Resolve
Purpose-driven
Resourcefulness
Tenacity
Steadfastness
Diligence
Persistence
Trustworthiness
Fortitude
Grit
Driven
Insistence
Resoluteness
Focused
Optimistic
Thoughtfulness
Considerate
Enthusiasm
Adventurism
Unfazed
Intent
Decisiveness
Bravery
Daring
Endurance
Resiliency
Toughness
Unwavering
Patience
Industriousness
Diligence
Zeal
Passionate
Successful
Craving
Anticipating
Attentiveness
Boldness
Adaptable
Idealistic
Expressive
Efficiency
Reliability
Perseverance
Welcoming
Capable
Willing
Fearless
Ingenuity
Cleverness
Ready
Prepared
Equipped
Educated
Enhanced
Disciplined
Active
Dynamic
Powerful
Tough
Creative
Dependable
Indispensable
Obliging
Kindness
Easy-going
Consistent
Strong
Evolving
Progressive
Budding
Untroubled
Convenient
Proper
Fitting
Suitable
Awesome
Adequate
Accountable
Approving
Certain
Discerning
Dutiful
Emancipated
Exceptional
Tactful
Teachable
Temperate
Steadfast
Observant
Qualified
Methodical
Prudent
Punctual
Settled
Upheld
Versatile
Truthful
Quiet and Reflective
Satisfaction
Contentment
Relaxed
Honored
Pride
Relief
Serenity
Peaceful
Serene
Gratification
Gratefulness
Thankful
Appreciative
Fulfilment
Accomplishment
Contemplative
Realization
Respite
Rest
Reprieve
Breakaway
Escapade
Protected
Safe
Assurance
Confidence
Secured
Security
Sheltered
Privileged
Entitled
Freedom
Liberating
Independence
Unity
Sentimentality
Enjoyment
Triumph
Nostalgic
Modesty
Insightful
Perceptive
Pensiveness
Concentrated
Zen
Meditative
Carefree
Forgiveness
Wanderlust
well-mannered
Goodwill
Wishful
Worthiness
Sensibility
Awareness
Receptivity
Tranquil
Revelation
Accepting
Dignified
Introspective
Authentic
Loved
Tolerant
Fairness
Well-meaning
Visionary
Acceptance
Authenticity
Prosperous
Rewarding
Revitalized
Regenerated
Healed
Understood
Mindful
Present
Attuned
Adaptable
Lucky
Blessedness
Genuine
Restraint
Fortitude
Comfortable
Grounded
Settled
Fortunate
Favored
Stable
Self-reliant
Cool
Still
Composed
Collected
Unperturbed
Centered
Wanted
Needed
Important
Unhurried
Valued
Wealthy
Teeming
Sufficient
Well-endowed
Remembered
Rooted
Redeemed
Purified
Next Steps
Now that you've got the tools you need to get your mind in the right place for success, now you might be looking for the right tools your online business needs for success? I have a free gift for you that will give you all the tools that I used to create a six-figure blog.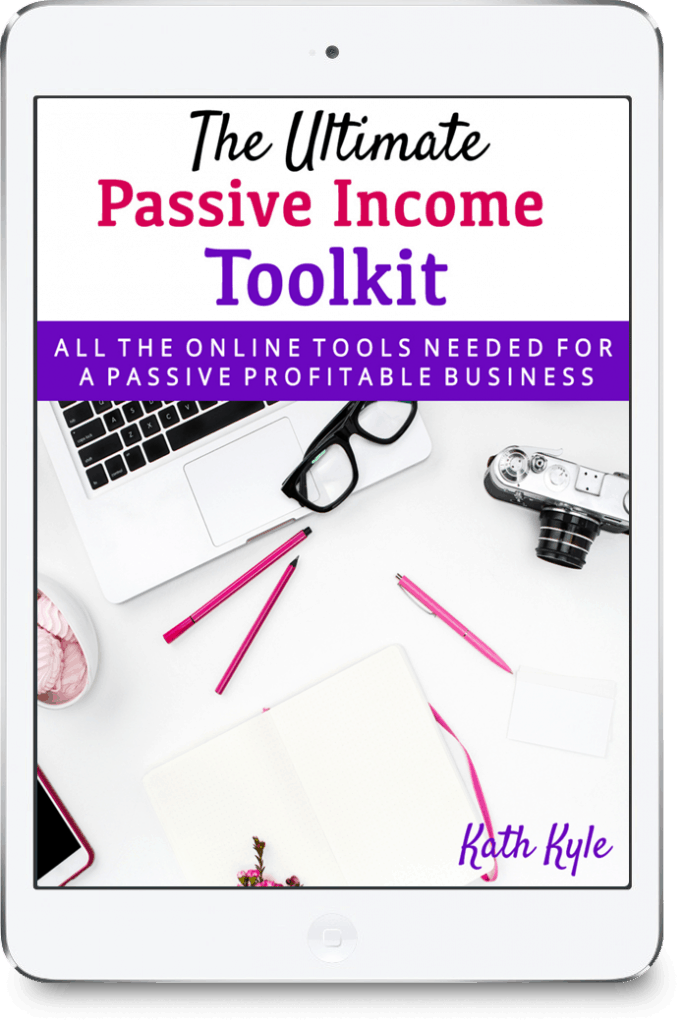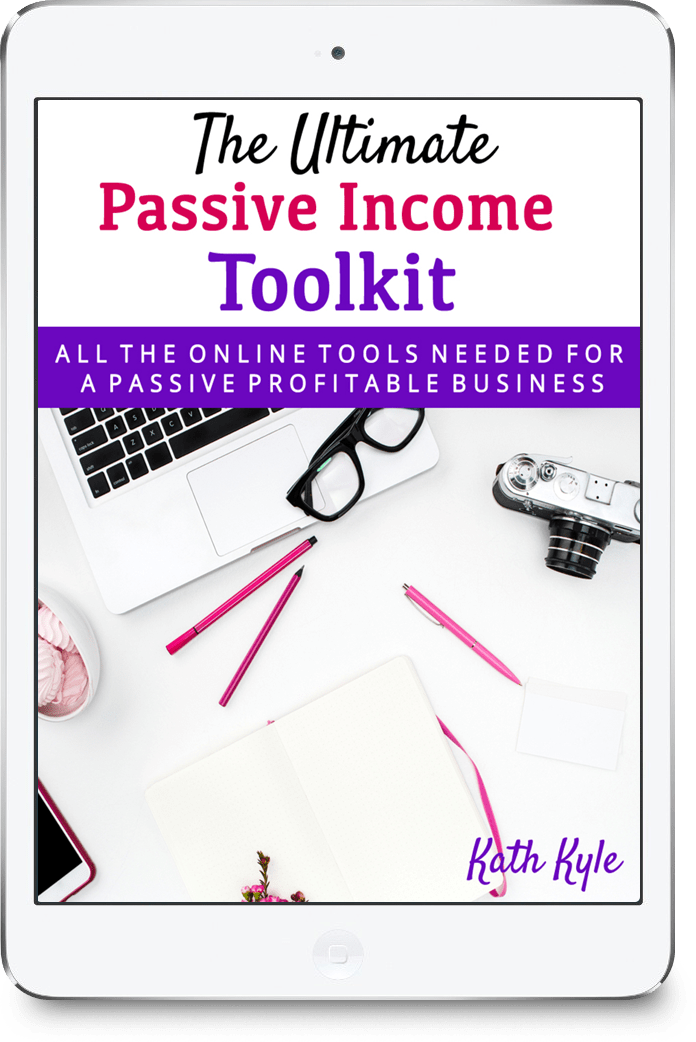 Click here to get your free passive income toolkit.
Conclusion
While we can't control our automatic response to a certain situation as they come, we can still decide which emotions to feel to lift up our mood and refocus our attention.
This FREE goal planner will help you set the 3 ESSENTIAL GOALS that all successful business need, TRACK YOUR DAILY PROGRESS and PLAN YOUR IDEAL DAY, week, month, quarter and year.
That said, it would be highly recommended to choose to feel good and positive at any given time, especially when it comes to achieving work goals.
By simply contemplating each word on the positive emotions list, we drive ourselves to think positively, which will influence our beliefs and perspectives.
Related Resources You Will Love
Pin this for later by clicking here
Sources:
Are you struggling to get enough customers at the moment?
I used to struggle with this too until I learned the real secret to getting enough clients in your business.
Customers can sense desperate energy, so the best thing you can do to attract clients is to feel absolute certainty that the right customers will come to you.
This is easier said than done so I've created something that will help you super fast. This guided meditation will help you attract more clients and customers on a continuous basis to your business.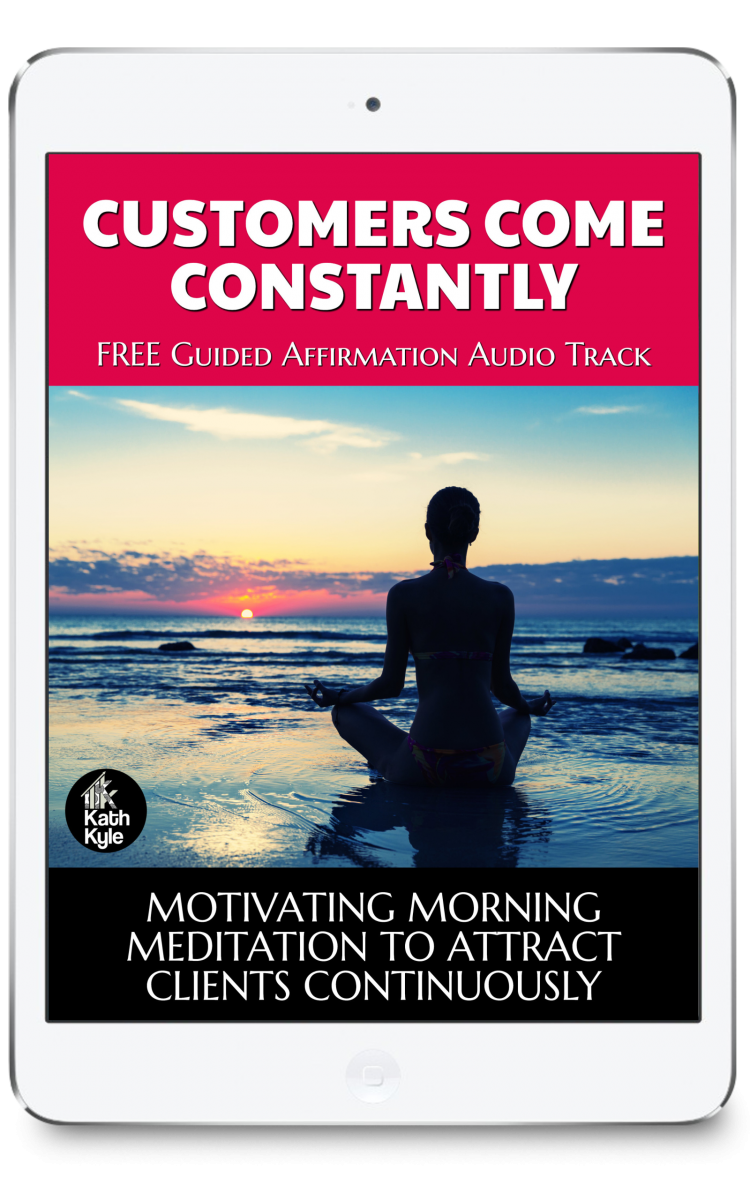 This "I Am" guided audio track will energetically draw new clients to you in just 2 minutes. This is part of a paid product but I'm giving it away free for a limited time only.
Click here to download your free copy.
Please subscribe to my
YouTube
channel for strategies that help you make money from your blog and get more work done: Click
here
to subscribe.
Follow Me On
Pinterest
to see my new blog posts here
.
Follow Me On
Instagram
to get my daily affirmations and motivating quotes here
.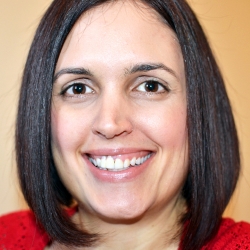 Latest posts by Kath Kyle
(see all)
Please follow and like my content: