Discover the difference between action and inspired action, why your feelings are not to be trusted, how to tell if you are in alignment, and how to get inspired.
A lot of spiritual entrepreneurs often have a certain viewpoint about taking action in their businesses where they won't take action unless they feel in complete alignment with that action.
I hear a lot of people saying things like they wake up in the morning and they ask themselves what they feel like doing today.
If they don't feel inspired to work on their businesses, they don't work on them.
They only take action if they feel in complete alignment with that action.
That might mean that months go by without them ever taking action on their businesses.
I've got to admit I have struggled a little bit with that attitude, as I've never really had that viewpoint.
I've done a lot of thinking around the concept of taking inspired action, and I have my own beliefs on this topic that I'm going to share with you today.
You can either read this post below or listen to the audio version. Click the button below to listen to my podcast episode and click here to subscribe to my podcast.
You can also watch a summary of this post in the video below if you just want the highlights. Click here to subscribe to my Youtube channel.
I have now turned this series into a FREE Manifest Business Success Challenge. During each day of the challenge, we will go deeper into each step of the steps to manifestation.
If you haven't already joined the challenge, sign up for the complete videos, daily email reminders, and workbooks by clicking the link below.
Join The FREE Manifest Business Success Challenge.
In this challenge I will take you through the 10 steps of manifestation and how they can be applied to business.
Today we are focusing on Day 8 – Inspired Action Vs Action (The Dangers Of Waiting For Inspiration)
10 Steps Of Manifesting Business Success
Here is a summary of the 10 steps:
To get all 10 steps, join The FREE Manifest Business Success Challenge.
Today You Will
Understand the difference between action and inspired action
Discover when listening to your feelings is not a great idea
Uncover the dangers of waiting for inspiration
Understand when you are in alignment
Find out how to get inspired to take action
My Name is Kath Kyle.
I Help Content Creators And Changemakers Manifest Business Success Through Spirituality, Self-belief, And Strategy
I Help You Master Your Marketing, Manifestation, And Money Mindset
Let me ask you a question…
Are You…
Avoiding taking action on your business because you don't feel in alignment?
Struggling to know what alignment feels like?
Wondering how to get inspired to take action?
Let me know what you are struggling with by leaving a comment on my blog, or send me a DM on Instagram.
Let's change your struggles into solutions now…
Do You Want To…
Know how to get into true alignment with your purpose?
Get consistent results in your business?
Feel inspired to take consistent action on your business?
How I Take Action Before Deciding My Business Niche
I just wanted to share what I do to take action in a brand new business before I've even decided on my exact niche or what makes me unique.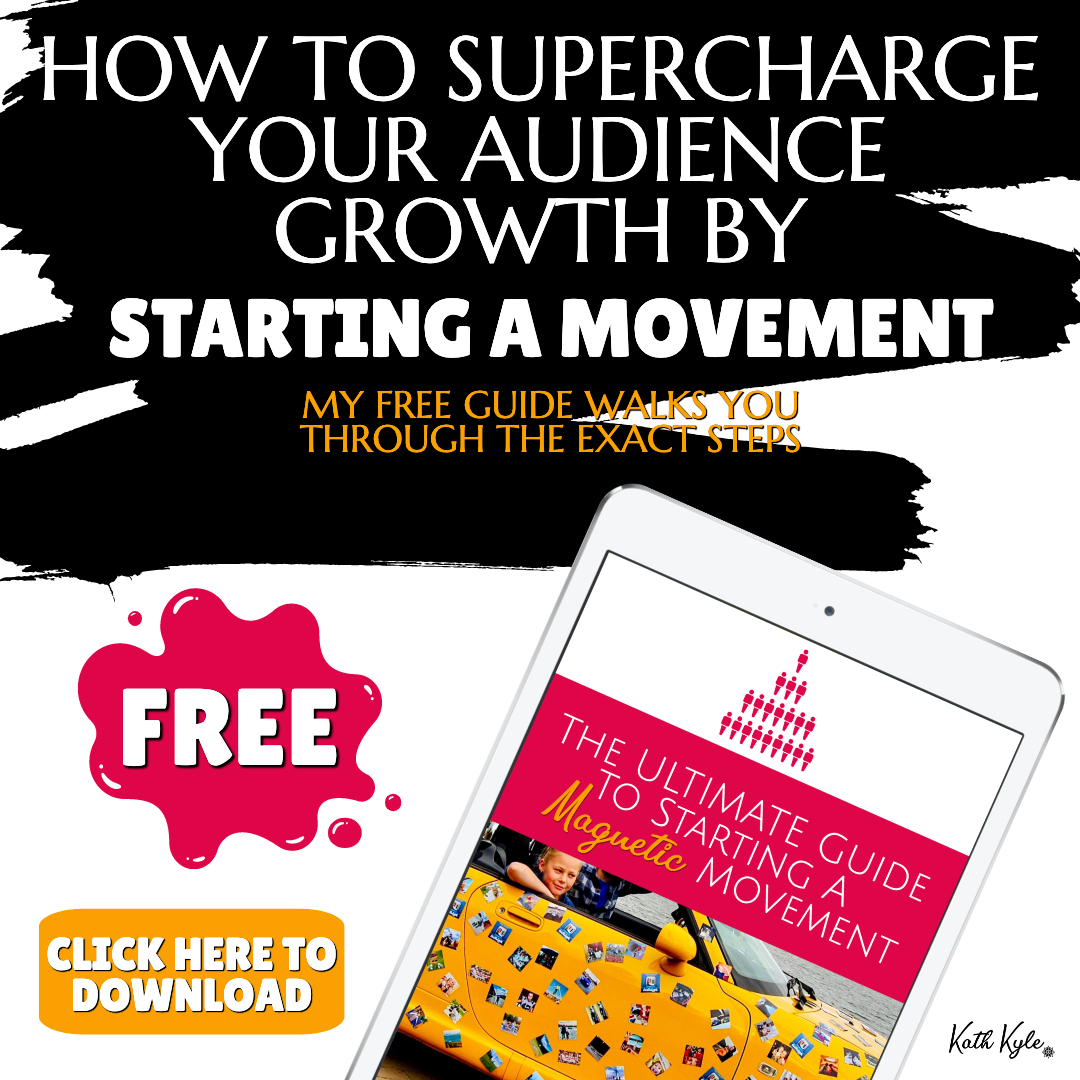 What I do is I decide on a broad topic that I am going to build a business around, and I decide a broad category of people that I'm going to help.
For example, I have felt for many years that I wanted to help entrepreneurs build successful businesses, so naturally I decided to create a business around topics that business owners would be interested in.
If I am in between businesses, and I know I've lost my passion for an existing business, but I've not yet found a new business idea to become passionate about, this is probably the only time when I will take some time out of my business, and really spend some time reading, watching videos, listening to podcasts and really trying to find out what excites me.
But once I decide on an idea, that's me, I am committed at that point, and once I decide to go all in, in a niche, I am working on my business every day. There is never a point where I wake up in the morning and ask myself if I'm in the mood to work today, because I am a successful entrepreneur, and being consistent is what successful entrepreneurs do, because they feel such a strong pull to align with who they see themselves as.
So I wake up in the morning and I just get to work. I'm always inspired to work on my new niche as I'm excited about it, and I love to be heavily involved in that niche.
When I first started my Kath Kyle brand, I knew I wanted to help entrepreneurs, but I didn't know what my niche within my niche was going to be.
Just helping business owners is still a little broad for a niche and you won't be able to stand out unless you niche down a little further.
But I couldn't decide.
So I just asked myself some questions to get more of an idea of my niche within a niche:
What is important to me within this niche
What common practices don't I agree with
What am I most passionate about within this niche?
To me, what was important to me was having a balanced life and making a lot of money while working less hours than you would at a typical job.
The common practices that I didn't agree with was to hustle hard and spend every second of every day working.
When I first started my business I was most passionate about working less and making more.
So that's how I set myself apart and what I chose to focus on within that niche.
What I did every day was work on creating new content every day regardless of how I was feeling, because my overarching desire was to help people.
Because working less was important to me, I made sure I took this action within the boundaries and the time slots that I'd already decided upon, so I can make sure I make my health, and happiness a priority in my life.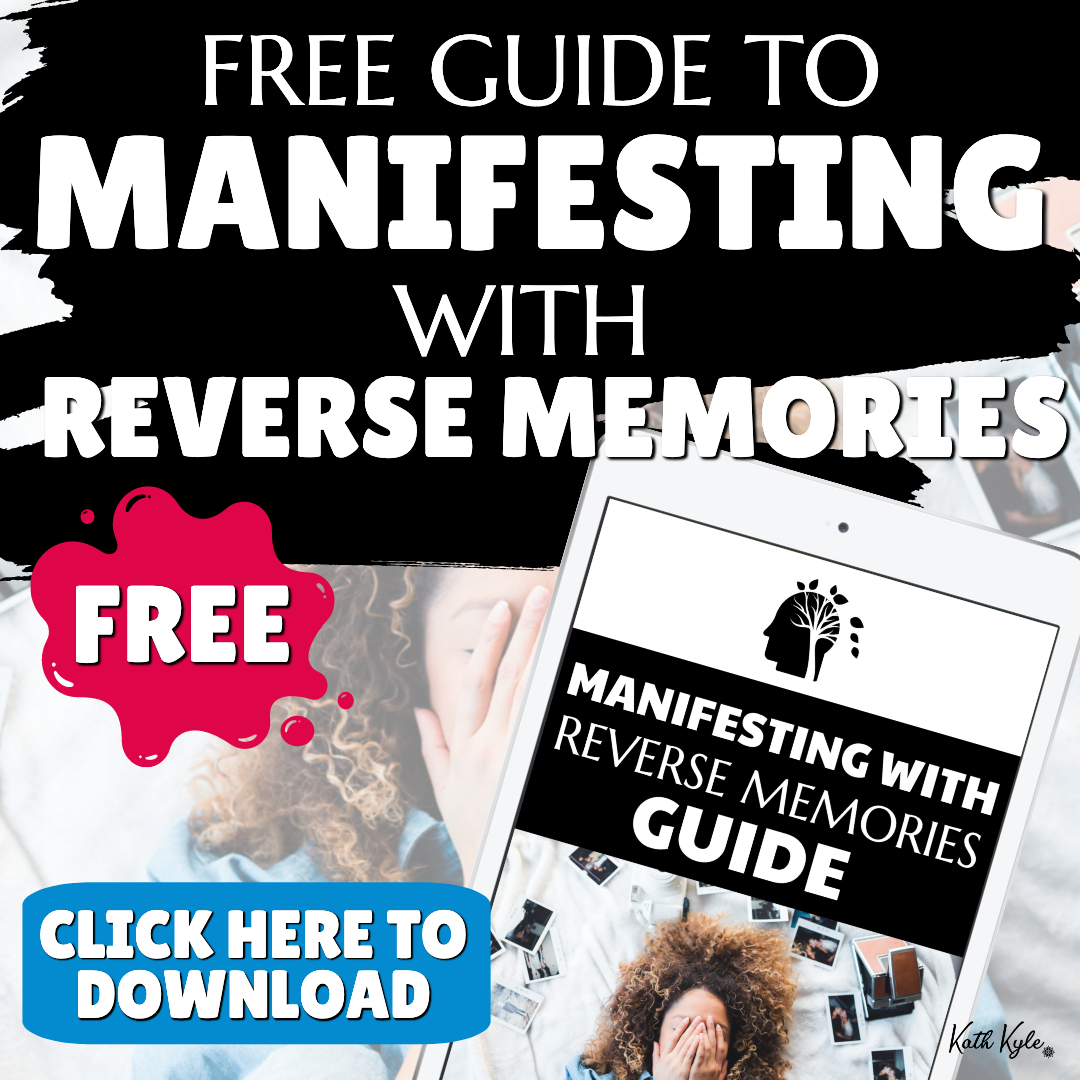 I did feel inspired every day because I always had new ideas. I got a lot of my ideas from listening to podcast, books, and content within my niche, and I knew what resonated with me and what didn't, and I was able to get passionate about creating content that resonated with me.
I had a feeling that I hadn't quite hit upon my exact niche just yet as my sense of excitement wasn't as high as I knew it could be when I'm totally aligned.
But that didn't matter because I knew that if I just kept being absorbed in this niche, and kept creating content, the idea for the perfect niche would come to me.
And sure enough it did come to me.
I kept searching for people in the business and manifestation niche, but I couldn't find any. I was so passionate about applying manifestation to business and I wanted to learn more about it. I was a bit downhearted that I couldn't find anyone in this niche as to me I took it as a sign that it wasn't popular enough in the world as nobody was doing it.
I dismissed my ideas, but the new niche idea just kept niggling at me all of the time.
One day I was discussing it with my husband, and I said, I'm so passionate about this niche but nobody else is doing this and I don't know if this is a bad sign?
He reminded me that all great ideas had to start from one single person, and somebody had to be the first to do it.
And I am also a big believer in your desires being placed on your heart for a reason, so I decided that yes, this was my big idea, and I was going to run with it.
As soon as I made the decision to commit to the business and manifestation niche, a funny thing happened. I started finding more and more people who were also focused on that same niche. I had no idea where they'd been hiding as I'd done so much research previously.
So I wasn't the first to focus on that niche, but it wouldn't have mattered to me either way as I'd made my decision.
Since then I feel that I am in total alignment with my work.
Not only do I wake up excited to take action every day, but even on days when I'm feeling a bit more tired than normal, I am still excited to get to work. Because I know that after a while of creating this kind of content, I am totally energized by it and feeling better than I was before.
So I don't let my feelings dictate to me whether or not I should be working. I just look at my core desires and what is my purpose in life.
There are definitely some tasks in business that I don't get excited about. And with these tasks, I either delegate them to someone else, or I focus on the bigger picture and what the completion of these tasks will mean for the success of my business.
Thankfully most of the tasks that I do, I absolutely adore and they feel easy, and this is what it feels like to be in complete alignment, and take inspired action every day.
Inspired Action Vs Action
So what is the difference between action and inspired action?
We all know what action is. Action means we are doing something, anything. For example that might mean creating an Instagram post, replying to an email, or writing a blog post.
Inspired action is taking action based on inspiration. Inspiration is prompting that comes from spirit, it is a feeling that you should do something, that you really need to take some kind of action.
What does inspired action feel like?
Inspiration often feels exciting, it feels like the right thing to do, it feels like you can't not do it. It feels inevitable.
Whereas just taking any old action might feel like it doesn't matter whether you do it or not, or it might feel boring, or pointless.
As spiritual entrepreneurs, we want to come to our businesses from a place of inspiration, because we know that being inspired leads to a win-win scenario for everyone.
If you have inspiration from God or The Universe, it probably means you're on exactly the right path, and that you can't fail, you're going to manifest your desires, and you will be helping people along the way.
So acting on inspiration, or being in alignment with your actions, is always a great idea because you are going to be in flow, going in the right direction, and when you're on that path, it often feels a lot easier and much more enjoyable. You feel like you have a purpose and you are living your truth. There is no greater feeling than to be acting in alignment with your destiny.
So all of this sounds lovely, and you might be thinking, well of course it makes sense to only take action when you're inspired.
And here's where things can get a bit tricky.
When Listening To Your Feelings Is Not A Great Idea
There is a problem with waking up in the morning and asking yourself if you feel like working.
The truth is, that a lot of the time, if we ask ourselves this question, our gut reaction might be to say no.
And there might be many reasons why we don't "feel" like working today.
These reasons may be coming from negative or positive intentions, but there can be problems with both.
Some of the more healthy reasons for choosing not to work today could be that you had a bad night sleep, and you are feeling tired today, and you want to rest and recuperate and pamper yourself.
Perhaps you have just had an invite from a friend to go out to lunch, and you're way more excited about that fun lunch date than sitting at home on your computer.
Or maybe you are still in the beginning stages of your business, and you haven't really figured out what your niche is yet. You've been writing blog posts, but you haven't been very excited about the topic just yet, so you're going to wait for a more exciting idea to come to you before writing any more blog posts.
These can all seem like very positive reasons for waiting to get into alignment at first glance. But I'm going to share with you why they might not be as positive as you might think in a minute.
There can also be a lot of more negative reasons for waiting for aligned action, and it can be much harder to notice why these can be a bit more destructive at first glance.
Say for example, you feel inspired to share a particular message with the world, and you really know it could help some people. You really want to start doing live streams but you are terrified to go live. You tell yourself that because you feel negative about going live, you're not yet in alignment with that action, so you're going to wait until you are.
Or perhaps you are really inspired to share your message, but you keep comparing yourself to other people. You keep feeling like other people have done a better job at sharing a very similar message and therefore you shouldn't even bother. You can't possibly compete. And if you feel like this, it obviously isn't aligned otherwise you'd be feeling totally positive about the action?
The problem with all of these scenarios is that you are relying on your feelings in a particular moment to determine whether or not you should be taking action.
And, although feelings can be a helpful sign to us and something that we should pay attention to, paying too much attention to our feelings can steer us completely off our course.
The problem with feelings is that our emotions go up and down all the way through the day.
One minute we're happy. The next minute we're sad. The next minute we're angry. One minute we're confident. The next minute we're scared.
Should we always depend on our feelings to determine whether or not we should be taking action in any given moment?
I think it is a very good idea to notice how you are feeling and why you are feeling that way. But then to take it to the next level and ask what you actually want. What is your core desire? Do your feelings align with your core desires? And if not, how can you overcome your feelings so you take action that is aligned with your core desires.
Your core desires are high level desires that should remain true all of the time regardless of your feelings.
So for example, a core feeling could be that you are a helpful author, speaker, or entrepreneur.
If your core desire is to help people by selling them products or services that help them to transform their lives, that is what you need to remain true to.
Have you made a commitment to being that type of person and doing that type of work?
If you haven't made a commitment, that might be why you're not seeing the levels of success that you desire.
Making a commitment is one of the most important things that I do in my businesses to bring success to me.
If you don't make a commitment, you have one foot in, and one foot out of your business at all times.
Successful businesses are based on co-creation with you and with the universe/ God.
So why would God bless someone with success if they are not committed to their cause?
Being committed doesn't mean you have to hustle, and crazy long 16 hour days. On the contrary it can mean that you only work for 3 hours a day like I currently do.
The great thing is you get to decide, but you do have to make that decision.
If you have made a commitment, how often have you decided to work? Or what task are you committed to completing each day?
Have you decided that you are going to write for 1 hour every morning to finish your book?
Have you decided to respond to your customers email enquiries every day? Or have you hired someone to do that job? If you have hired an assistant, are you committed to answering your assistant's queries every day, to enable them to do their job in the best way?
When you commit to your business, you go all in, and you don't make up excuses for yourself.
It doesn't mean that you can't run your business on inspiration, but the question is no longer "should I do any work at all today". It changes to "What work can I do today, this week, or this month that is really going to help people?", "What content will really speak to people? What content do I feel inspired to share?"
So instead of your question about inspired action being, should I work or should I not work today, your question about inspired action should be what work inspires me today?
Do you see the difference?
And I'm also not saying that you should never take vacations. I think it's very healthy to take time away from work, but it's so much better for your business, your team, your customers, your friends, your family, and yourself if you plan this in advance. Then everyone can prepare for it which means you can truly relax, and you get to have something to get excited about in advance.
I'm also not suggesting that you don't take time off your business if you are sick. Of course if you are sick you should recover and look after yourself. But on a normal, day to day basis, if you are leading a healthy balanced life every day, and have the odd bad night sleep, there's nothing unhealthy about working when you feel a little bit tired, unless the problem is something bigger, and then that would definitely need to be addressed.
The Dangers Of Waiting For Inspiration
The dangers of waiting for inspiration before you take action are as follows:
Your customers will be disappointed that they are not getting good service from you, and you might end up with bad reviews
Your followers won't trust you to provide consistent content for them and they will stop following you. If they don't' trust you to create content consistently, they also won't trust that you'll be there for them if they become a client and they'll resist buying anything from you
You won't trust yourself to be consistent in your business. If you don't trust yourself with the action, you won't trust that you are worthy of the levels of revenue that you desire.
God won't trust you to take action because you haven't already proven that you are consistent, so you won't get so many good ideas. God will give the good ideas to someone else.
You won't trust yourself to manage money consistently, and therefore you won't attract more money to you
You don't actually recognize what is inspired action and what is not inspired action. It is hard to tell the difference without consistently taking action
You don't relate your actions to your core desires, and therefore you will not manifest your core desires. If you don't trust yourself that you are who you say you are, you will stop being that person and you will give up on your business.
How To Tell Whether You Are In True Alignment With Your Core Desires
If you are struggling to decide whether or not to take some action in your business, ask yourself the following questions:
If I take this action, am I being true to my core desires?
What will be the consequences if I don't take this action?
How will I feel after taking this action?
Is this an action that does have to be done to keep my business going?
Is it definitely me who needs to take this action, or could it be done by someone else?
If I take this action, will I feel better about my business than not taking the action?
Will I have more of a sense of what inspires me by taking this action?
Will I feel differently while I'm in the process of taking this action?
Is there a different way to get the same results and do a different action instead of this one?
Is there a deadline for taking this action? What will happen if I miss the deadline?
How To Get Inspired To Take Action
Motivation to act comes from our core desires.
If we see ourselves as successful entrepreneurs, we will work on our businesses.
If we see ourselves as runners, we will go for runs every week.
If we see ourselves as healthy, we will choose to eat healthy foods.
If we see ourselves as writers, or speakers, we will do those activities on a regular basis, at least every week, but often every working day.
Who do you see yourself as? This needs to be the starting place when it comes to taking inspired action.
If you have a desire to be a successful entrepreneur but you are not yet being that person, then taking any action at all on your business is the right place for you to start.
You are going to feel a million times better about yourself if you take ANY action that aligns with your core desires, rather than no action at all.
Only once you have established a habit of consistently BEING the person you desire to be, should you take a look at the type of work that you are doing.
Once you've shown commitment to being in line with your core desires, here is a technique that I use to get massive amounts of inspiration when it comes to what type of work to do and what type of content to share.
I start every morning with my ASK technique.
ASK stands for:
ASK
Superconscious
Knowledge
It means that I tap into the universal, superconscious knowledge by asking for inspiration.
I say "God, my desire is to be a successful entrepreneur, and to help other people to be successful entrepreneurs. Please show me what I need to do to align myself with you."
And then I do a very short, 1-minute meditation where I am just quiet and I listen to my thoughts.
Sometimes thoughts pop up during this minute that are related to work, and sometimes I get random thoughts like, I need to take some food out of the freezer, which obviously has nothing to do with my business.
But I believe that the act of showing God that I'm committed to listening to his guidance, even just for 1 minute shows that I'm ready to hear and act on the inspiration that he gives me.
Then all the way through every day, I'm literally flooded with thoughts and inspiration about what actions to take in my business, and what types of content I could share.
I have SO many ideas and I literally never run out of inspiration.
And then I take action on the ideas that I feel are most exciting to me.
I don't work overtime. I work the hours that I've set for myself and keep going with my tasks until they are done, even if it takes weeks to get them up and running.
I literally never run out of inspiration, and I believe it is because I have shown commitment to showing up every day and being willing to take action based on the ideas that I have.
What If You Don't Get Any Inspiring Ideas?
If you start following my suggestions, and you are not getting any ideas that you find inspiring, I still believe that you should keep taking action. Take any action at all. Go and watch a video, or read a book, and make some notes. Ask yourself if you agree with the message. Why? Why not? What have been your own experiences on this topic? Once you've answered these questions, you have enough ideas to go and share them in your content.
You are now bringing your own unique message and unique delivery style to the world.
The world needs you to show up and be yourself.
The world needs you to get inspired or do it anyway.
Next Steps
Now that you have learned how to take inspired action, you might be wondering how to vibrate at the right frequency for manifestation.
This is what I'm going to be sharing next time so make sure you subscribe to my podcast and my YouTube channel and follow me on Instagram so you don't miss that.
While you're waiting for the next step in the manifestation process, you can start taking practical action in your business today.
Get my FREE lesson where I walk you through my complete process of creating content that converts.
This is part of my premium course, Dream Business Blueprint, and I'm only making this lesson free for a limited time because I'm testing different lessons, so grab that while it is still available.
Click here to get my FREE Lesson: Constantly Converting Content
Until then, go and put your STAMP on the world.
Conclusion
Manifestation is a massive passion of mine, and I have many more posts and videos to help you reach your goals so stick around and see what else I can help you with by checking out the links below.
Related Resources You Will Love
TAKE YOUR MANIFESTATION TO THE NEXT LEVEL
Products
✔️
MANIFEST YOUR PERFECT DAY COURSE
: Manifest the life of your dreams and live your perfect day every single day.
Click here for access.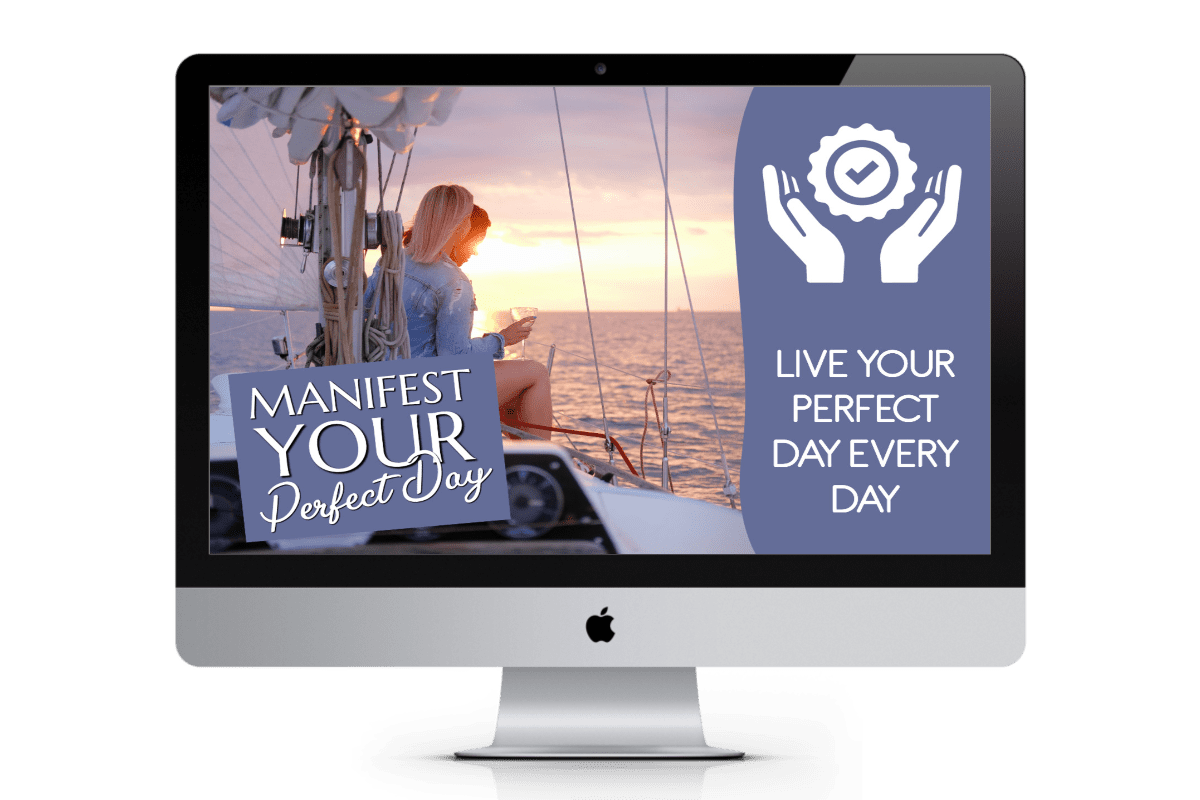 ✔️
BUSINESS MANIFESTATION CLUB
: Manifest a MASSIVE, engaged, and positive FOLLOWING, and MANIFEST the MONEY you desire using never-seen-before manifestation techniques that will transform your results in both your work and your life as a whole.
Get a FREE 7 day trial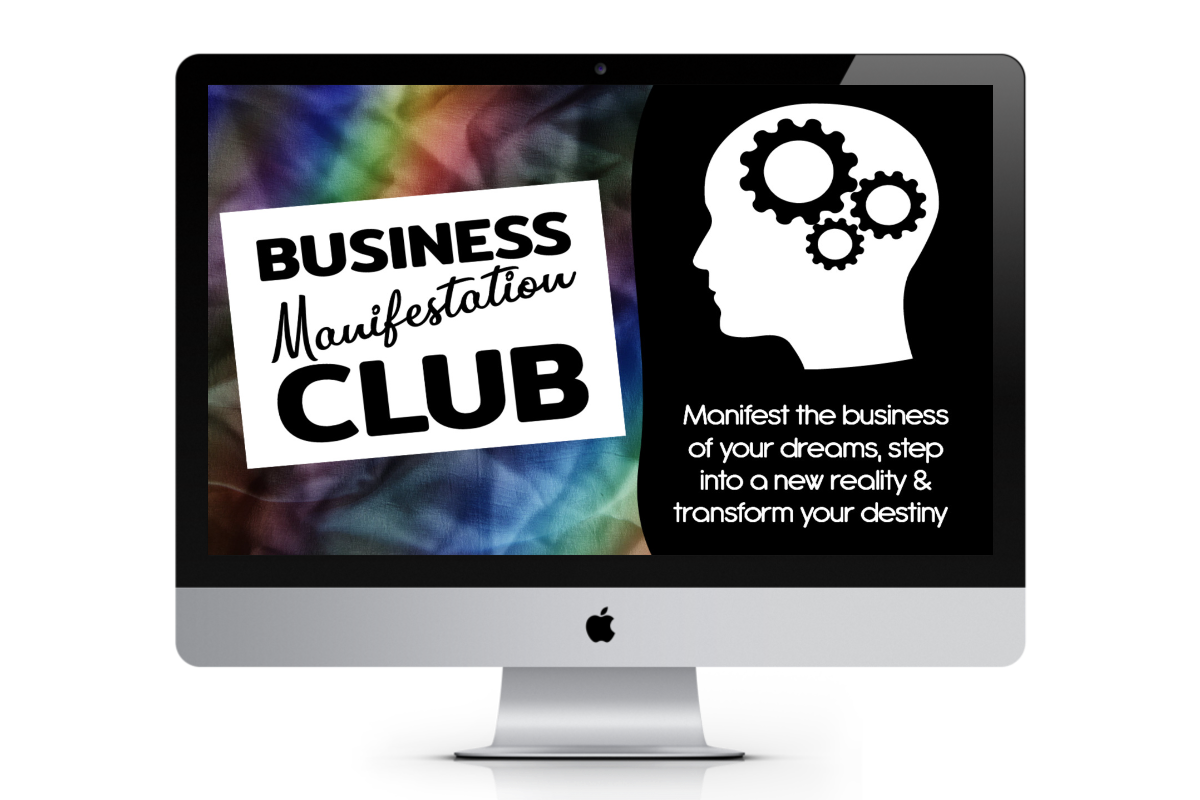 ✔️
DREAM BUSINESS MASTERY
: Get access to ALL of my current and future products. This is my entire system to take you from your current reality to business mastery.
Learn more by clicking here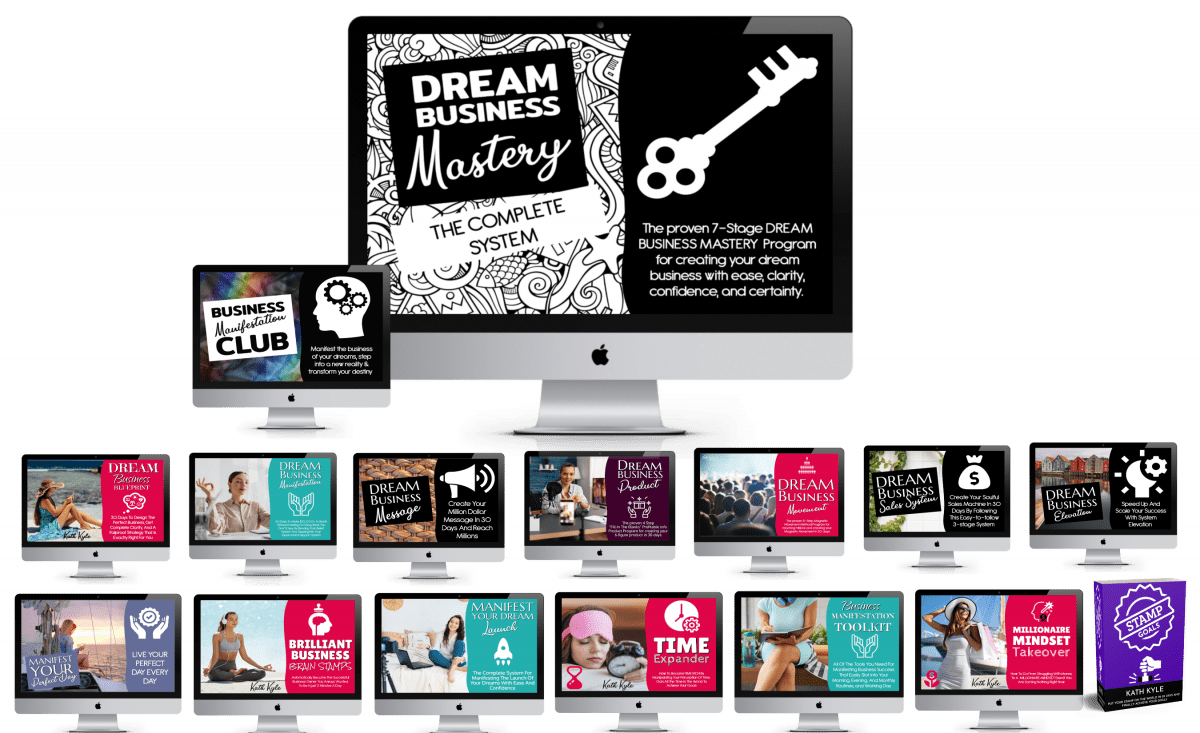 ✔️
STAMP GOALS BOOK
: Put Your STAMP On The World In 30 Days And Finally Achieve Your Goals.
Grab your copy by clicking here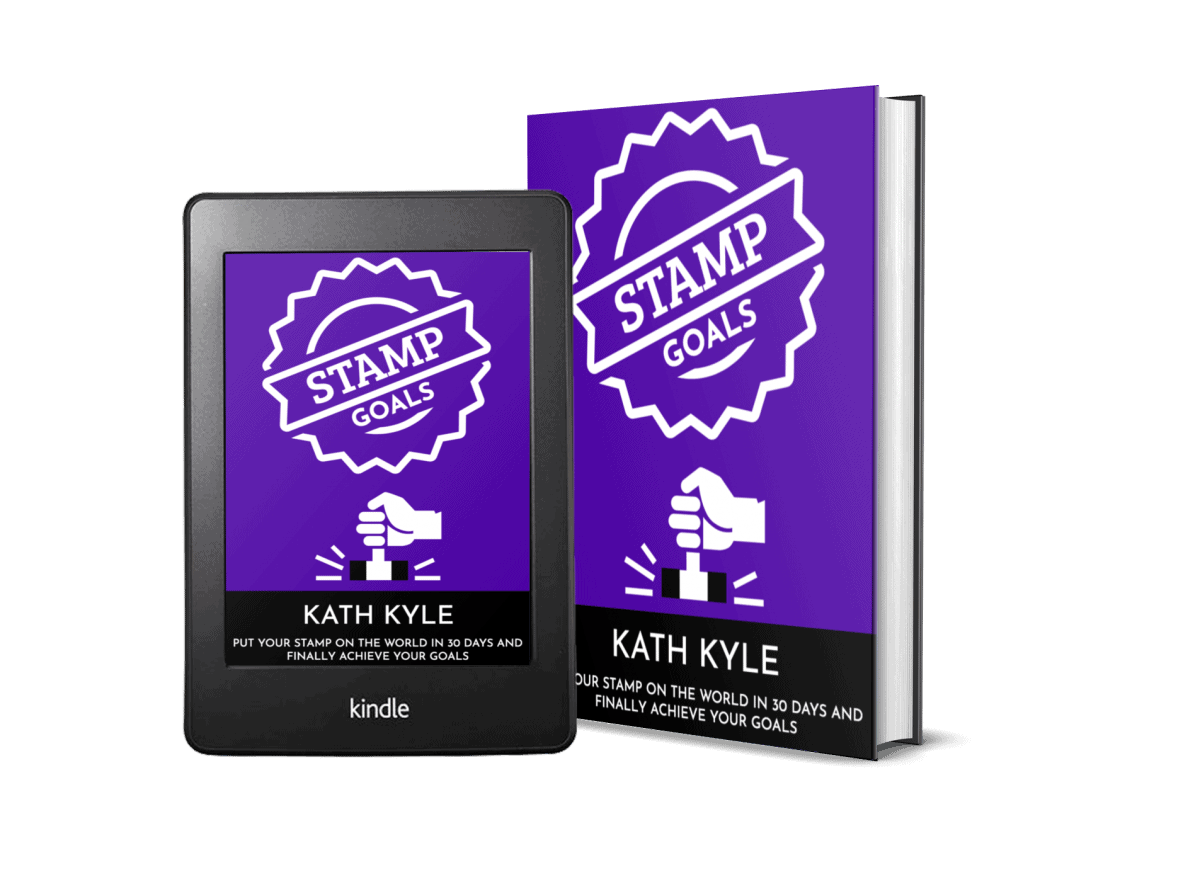 ✔️
ALL PRODUCTS
:
See all of my products and courses by clicking here.
Free Gifts
✔️
MANIFESTING WITH REVERSE MEMORIES GUIDE
: Creating Reverse Memories Is The Best Way To Guarantee Your Desires Will Manifest In Reality.
Click here for FREE access.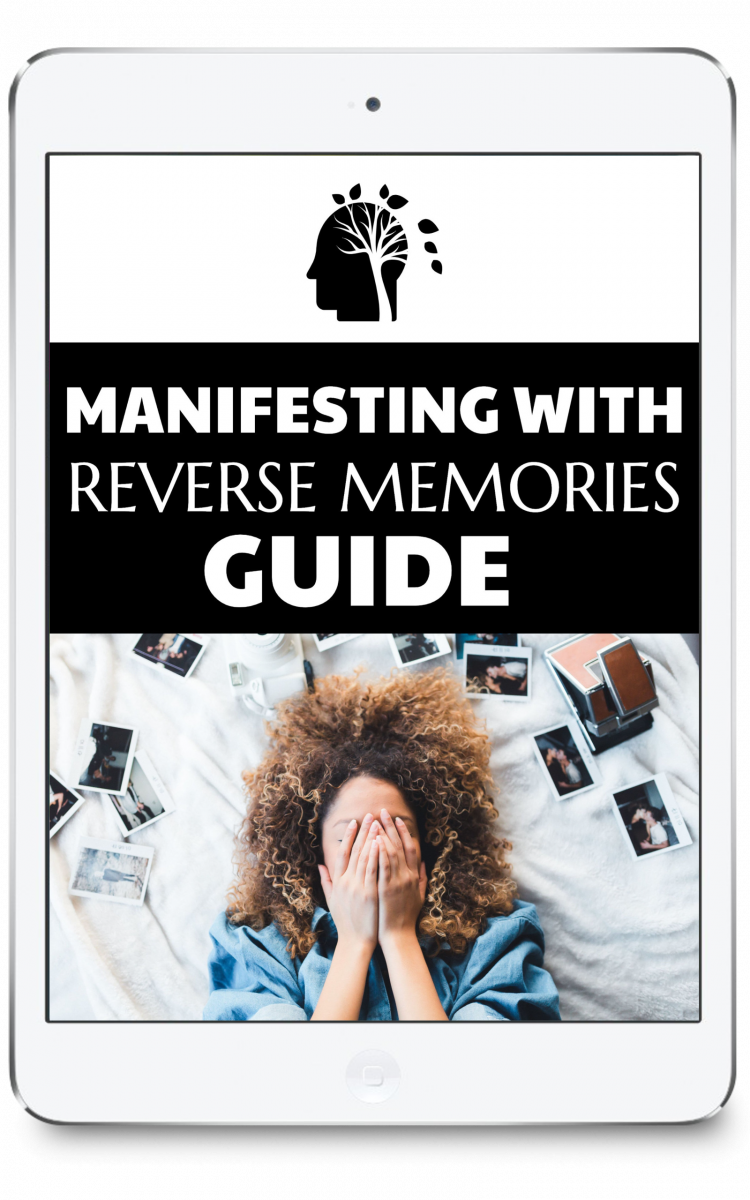 ✔️
10 MINUTE MANIFESTATION MEDITATION
: This powerful 10 minute manifestation meditation will reprogram your subconscious mind and is guaranteed to bring your manifestation into your physical reality.
Click here for FREE access.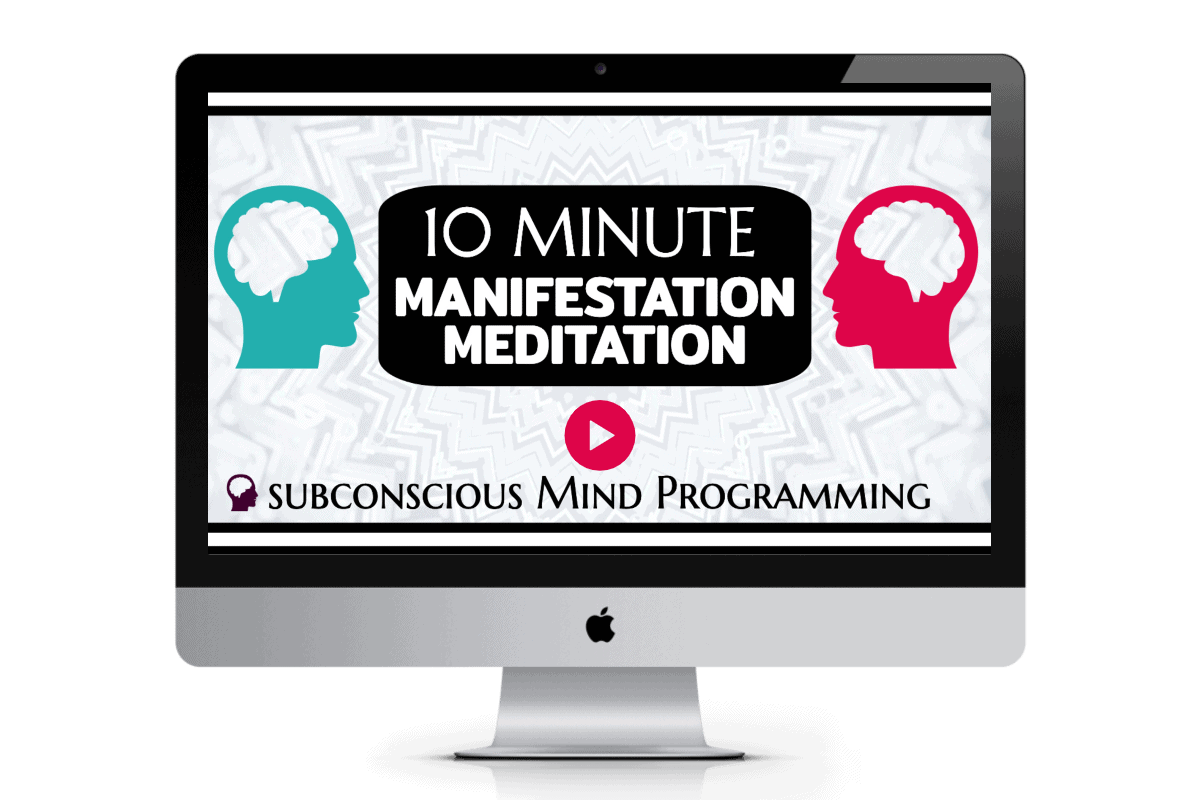 ✔️
MANIFESTATION MILESTONES BOARD PACK
: MANIFEST FAME, FORTUNE, and FOLLOWERS by creating a vision board and achievement board to manifest business milestones.
Click here for FREE access.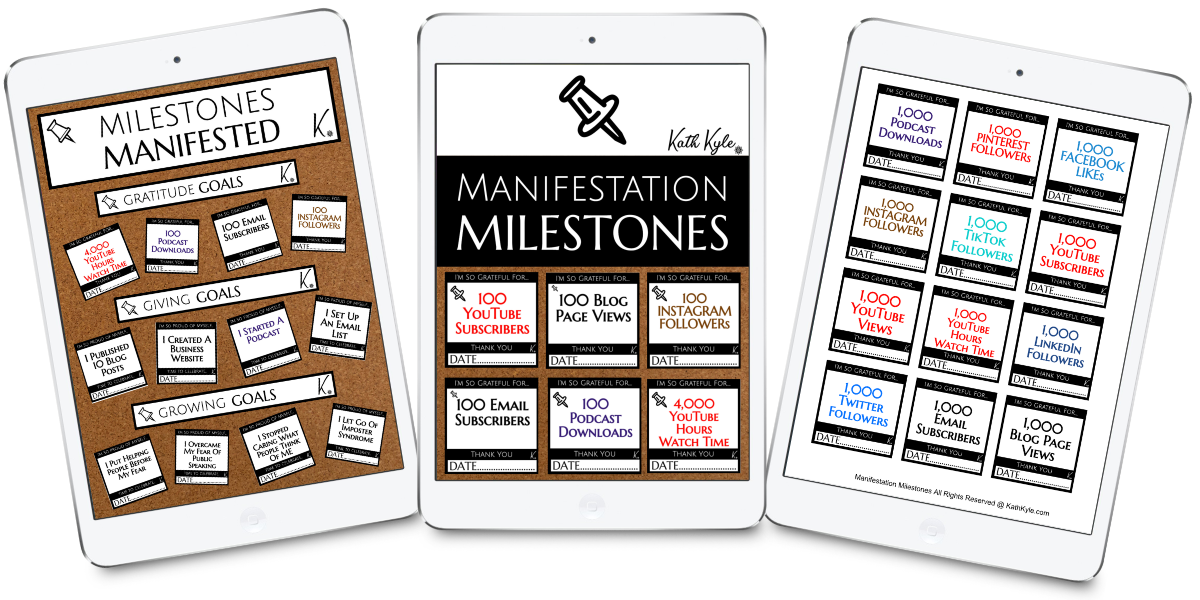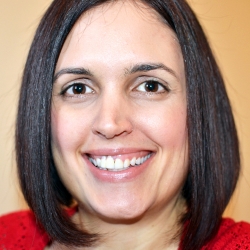 Latest posts by Kath Kyle
(see all)
Please follow and like my content: