If you're struggling to get results from your manifestations, you might be skipping this crucial step which is a technique to prepare for manifesting. 
You can either read this post below or listen to the audio version. Click the button below to listen to my podcast episode and subscribe.
I'm going to help you to get into the right frequency for successful manifestation.
You are also going to discover how taking time away from your business leads to greater business success.
You can watch a summary of this post in the video below.
I have now turned this series into a FREE Manifest Business Success Challenge.  During each day of the challenge, we will go deeper into each step of the steps to manifestation.
If you haven't already joined the challenge, sign up for the complete videos, daily email reminders, and workbooks by clicking the link below. 
Join The FREE Manifest Business Success Challenge. 
In this challenge, I will take you through the 10 steps of manifestation and how they can be applied to business.
Today we are focusing on Day 1 – Peace: How To Prepare For Manifesting. 
10 Steps Of Manifesting Business Success
Here is a summary of the 10 steps:
To get all 10 steps, join The FREE Manifest Business Success Challenge. 
My name is Kath Kyle, and I Help Content Creators And Changemakers Manifest Business Success Through Spirituality, Self-belief, And Strategy.
I Help You Master Your Marketing, Manifestation, And Money Mindset.
Let me ask you a question…
Are you feeling: 
Overworked and exhausted

Seeing little results for all of your efforts

Not having much fun in your life

Feeling overwhelmed by the demands of life and your business
Let me know what you are struggling with when it comes to starting or growing a business and leave me a comment below or send me a DM on Instagram.
Let's resolve to change that now …
Do you want to:
Enjoy your life and your work

Feel excited and raring to go

Feel calm and peaceful

Work fewer hours
You're in the right place. 
How The Happy Habit Hobby Date Prepares You For Manifesting
What is the Happy Habit Hobby Date?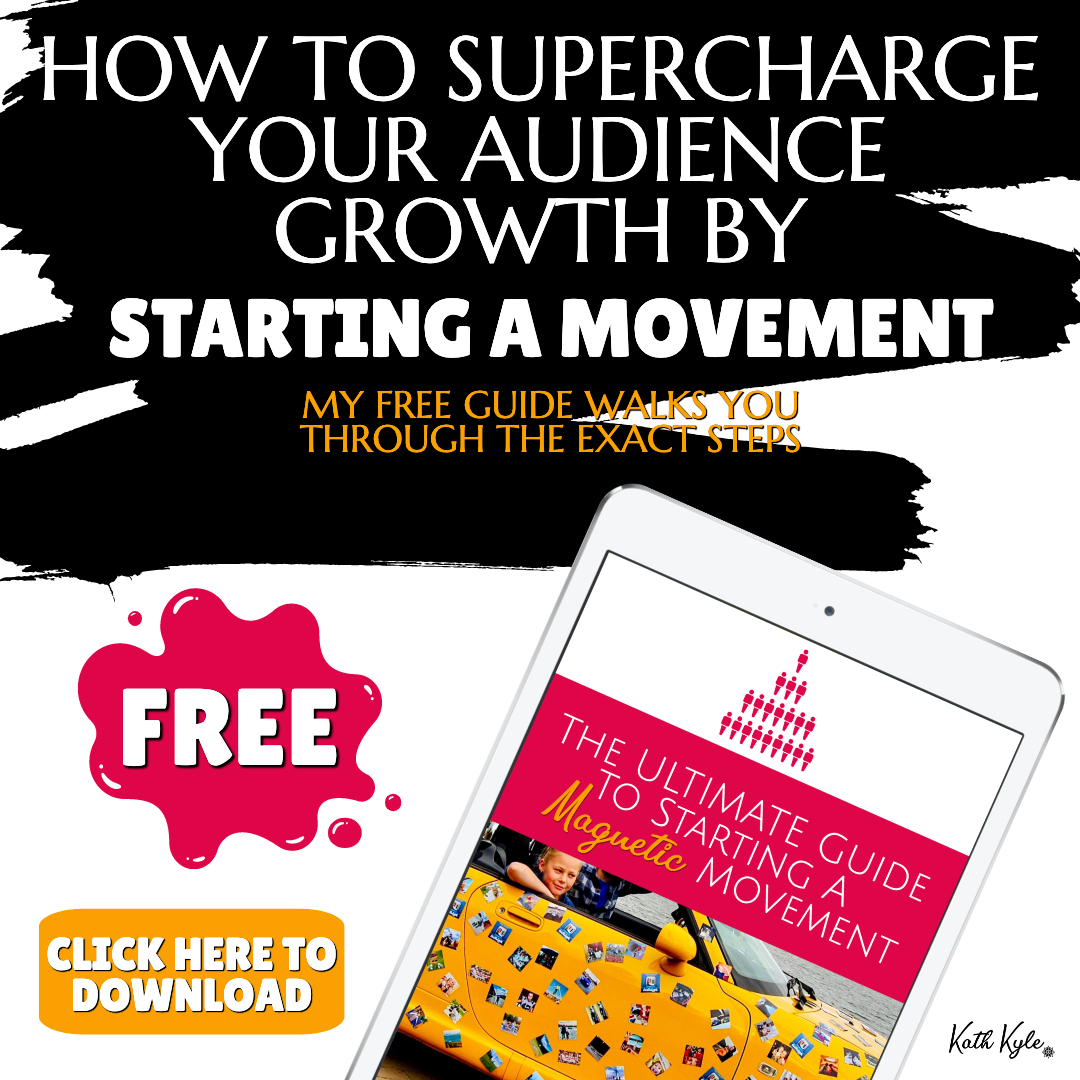 This is a date that you make with yourself every day to do something that you enjoy.
There are numerous benefits of starting daily habits. 
A study from San Francisco State University involving 350 people found that when people participate in hobbies, they often make work-related improvements.
Here are some of the benefits of having hobbies: 
Having hobbies forces you to be more productive at work

Hobbies train your brain to overcome obstacles

Hobbies help you feel patient and work towards long term goals

Hobbies dramatically reduce your stress
The Happy Habit Hobby Date is something I cover in detail in my course, Dream Business Blueprint.
It is something that you need to do on your own, be able to do every day without fail, and something that is quite easy to do. 
Hobbies are actually one of the best ways to get ready for manifestation
Immediately after taking part in something you love, is the best time to begin a manifestation practice as your vibration is through the roof.
Examples Of Happy Habit Hobby Dates
Here are some good examples: 
Reading

Walking

Yoga

Meditation

Singing

Dancing

Have A Candle-lit Bath

Have A Sauna

Do Breath Work

Do Gardening

Photography

Painting

Running

Surfing
A lot of these are my favorite activities.  I go into a bit more detail about each of these activities in the challenge. 
How The Happy Habit Hobby Date Changed My Life
When I was living in Scotland I constantly felt sorry for myself because the weather was too bad for me to enjoy my daily walks, and for many years I didn't do anything that I loved.  
I did love to read but I'd often be so tired at night time that I would fall asleep as soon as I started reading.  
So I decided I was going to go to bed earlier, and wake up earlier and spend 30-60 minutes reading before I started my day. 
As simple as this sounds, this was the catalyst to me getting into the right vibration to start manifesting my dreams. 
I started to see myself as worthy to have a life that I loved.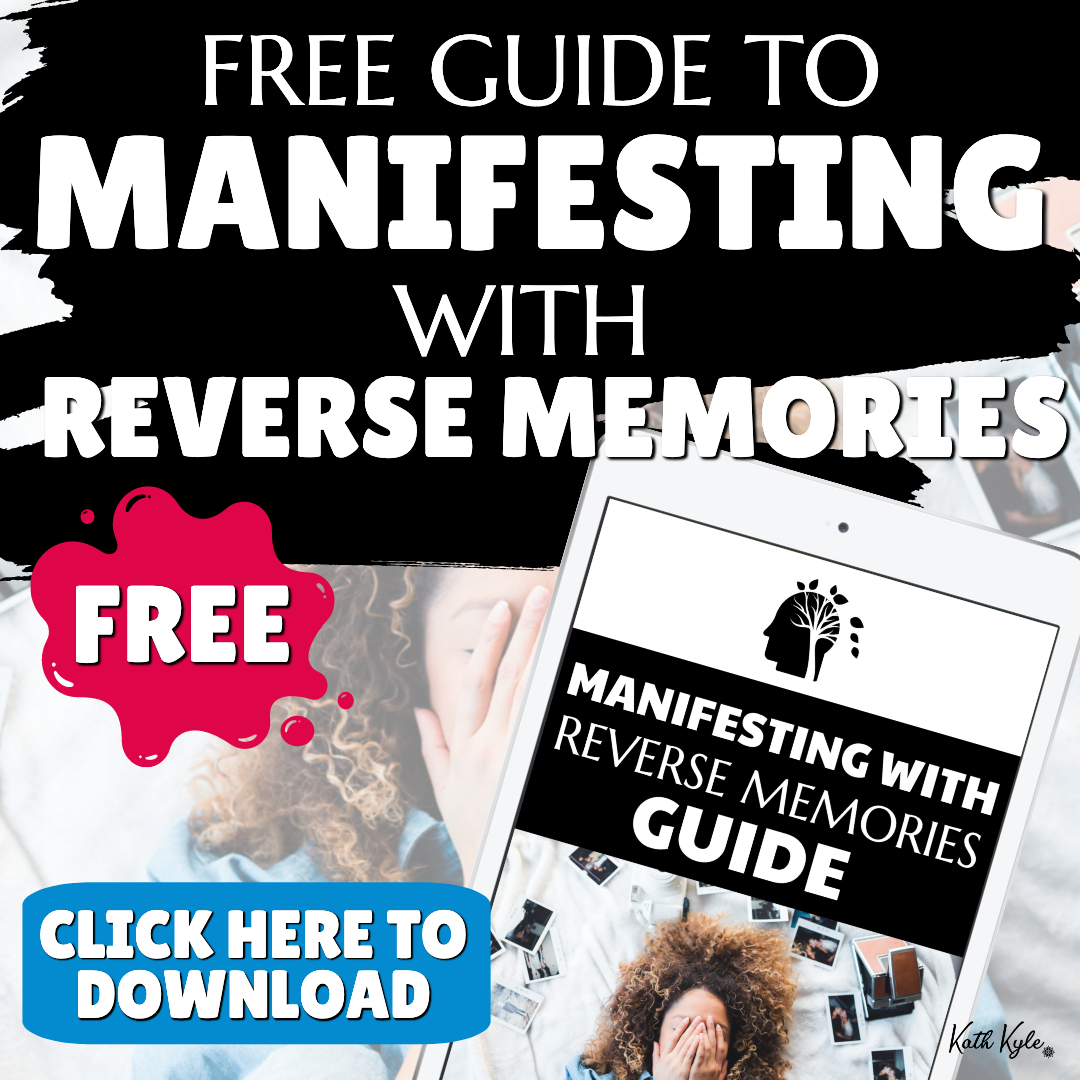 If you see yourself as worthy, you'll start acting like someone who is worthy of a life they love.
I started each day with something that I loved, and it changed my entire day for the better.  
I felt happier, less stressed, more content, and that I had put myself first and really nurtured myself and created a life that I actually loved.
Helping You Overcome Objections
Now, I can tell you about how good hobbies are for manifestation but you may have some doubts so let me address those.
I don't have time for a new hobby

.  If you don't have a spare 30 minutes to fit in a new hobby, try going to bed 30 minutes earlier and getting up 30 minutes earlier.  Or just start with a simple 1-minute activity.  Just staying silent for 1 minute is a very powerful process. Do you know anyone who is successful and also has hobbies?  If it works for them it could work for you.

I don't believe this is going to help me manifest

. How do you know unless you try it? At the very least you are going to feel happy, a sense of achievement, self-disciplined, and cared for.  Those alone are reasons to start a new Happy Hobby. Do you know anyone who seems to have a lot of fun in their life and just seems to always be lucky?  These two go hand in hand.

I have too many other important things to do

.  What is more important than putting your own health first?  If you were looking after a child, wouldn't you want them to be balanced and happy?  Why are you less important than a child? 
How To Prepare For Manifesting 
Before you start manifesting, you need to feel peaceful.
To receive the intuition that is right for you, you have to be vibrating at the right frequency.
You are always manifesting constantly.  But you want to make sure you manifest something positive rather than something negative.  To do this, do something that makes you happy. 
The Happy Habit Hobby Date will get you into the right frequency.
So what daily habit are you going to start this week? 
Now that you have learned how to get into the right vibration for manifestation, you might be wondering…
How To Decide What To Manifest For Your Dream Business. This is what I'm going to be sharing next time so make sure you subscribe to my podcast and follow me on Youtube so you don't miss that.
HOW TO MANIFEST BUSINESS SUCCESS
To get all 10 steps in the manifestation process, make sure you join my FREE Manifest Business Success Challenge if you haven't already.  
Click here to join the challenge.
Make sure you join while it is still free because I am in the process of turning this content into a book. 
Next Steps
While you're waiting for the next step in the manifestation process, you can start taking practical action in your business today.  
Get my FREE lesson where I walk you through my complete process of creating content that converts.
This is part of my premium course, Dream Business Blueprint, and I'm only making this lesson free for a limited time because I'm testing different lessons, so grab that while it is still available.  
Click here to get my FREE Lesson: Constantly Converting Content
Until then, go and put your STAMP on the world.
Conclusion
Business Manifestation is a massive passion of mine, and I have many more posts and videos to help you reach your goals so stick around and see what else I can help you with by checking out the links below.
Related Resources You Will Love
TAKE YOUR MANIFESTATION TO THE NEXT LEVEL
Products
✔️
MANIFEST YOUR PERFECT DAY COURSE
: Manifest the life of your dreams and live your perfect day every single day.
Click here for access.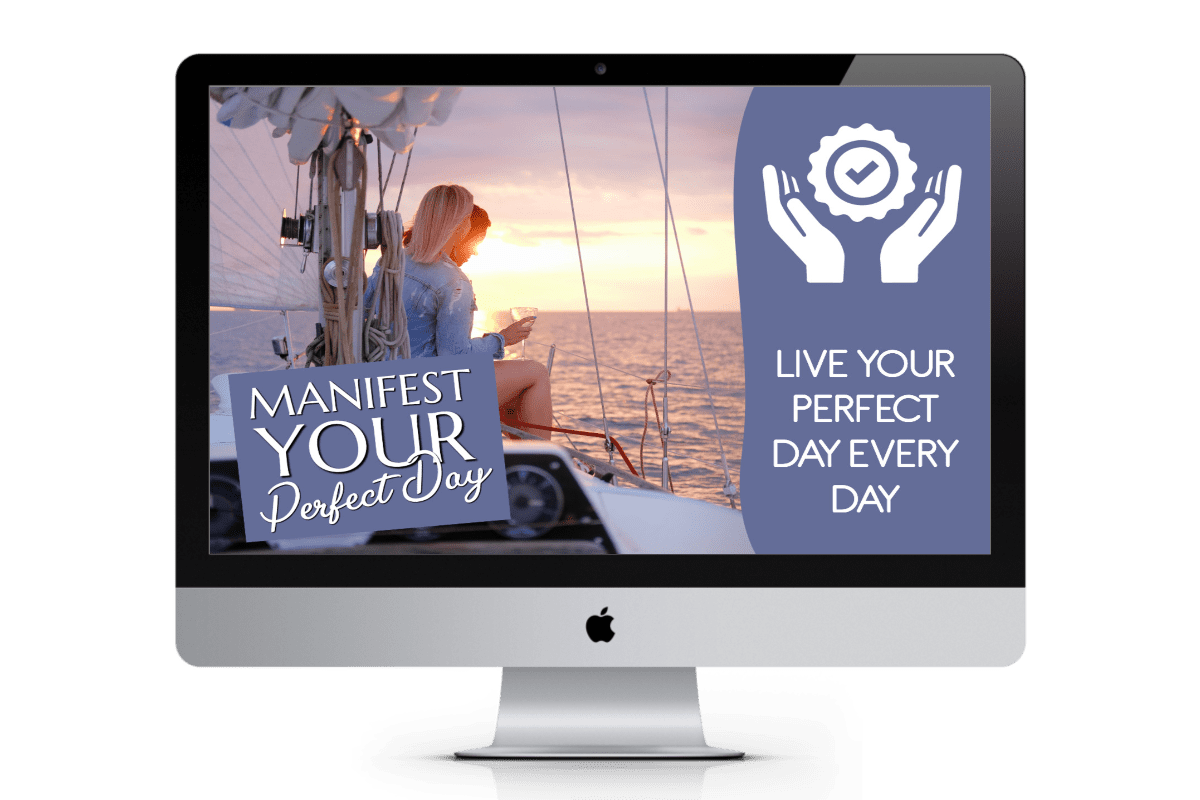 ✔️
BUSINESS MANIFESTATION CLUB
: Manifest a MASSIVE, engaged, and positive FOLLOWING, and MANIFEST the MONEY you desire using never-seen-before manifestation techniques that will transform your results in both your work and your life as a whole.
Get a FREE 7 day trial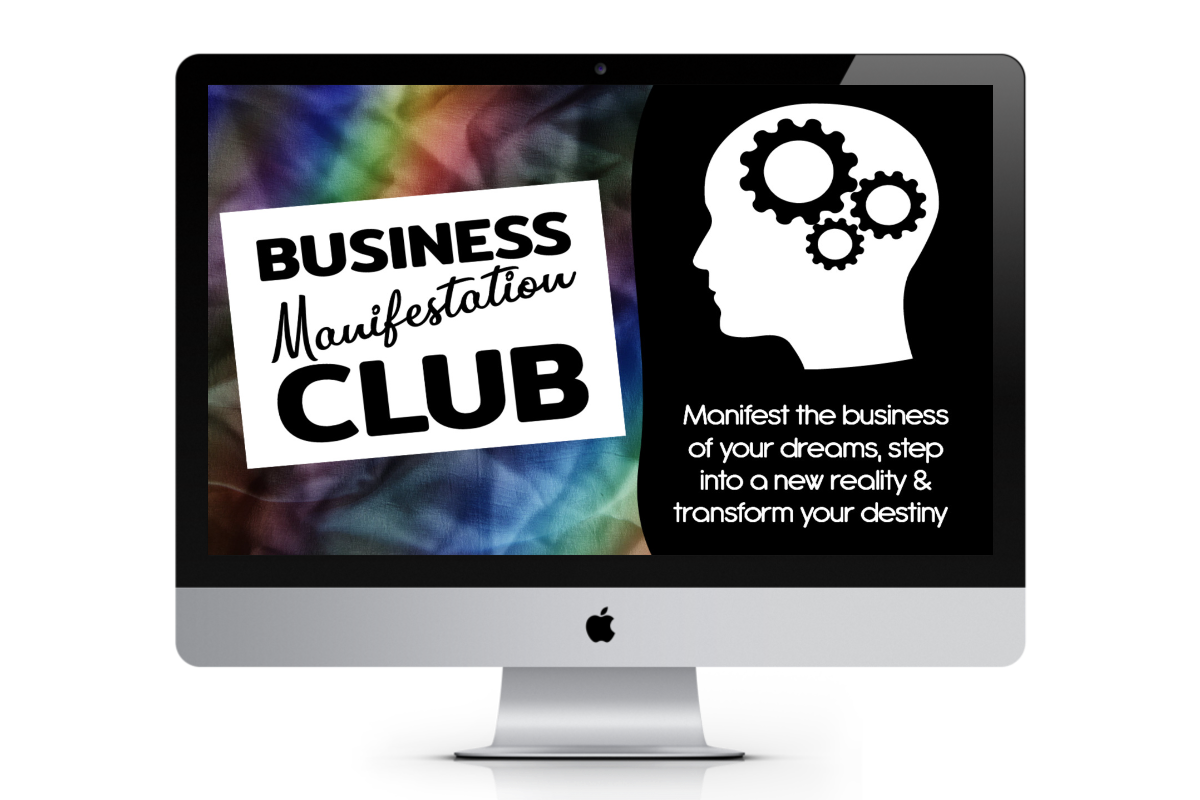 ✔️
DREAM BUSINESS MASTERY
: Get access to ALL of my current and future products. This is my entire system to take you from your current reality to business mastery.
Learn more by clicking here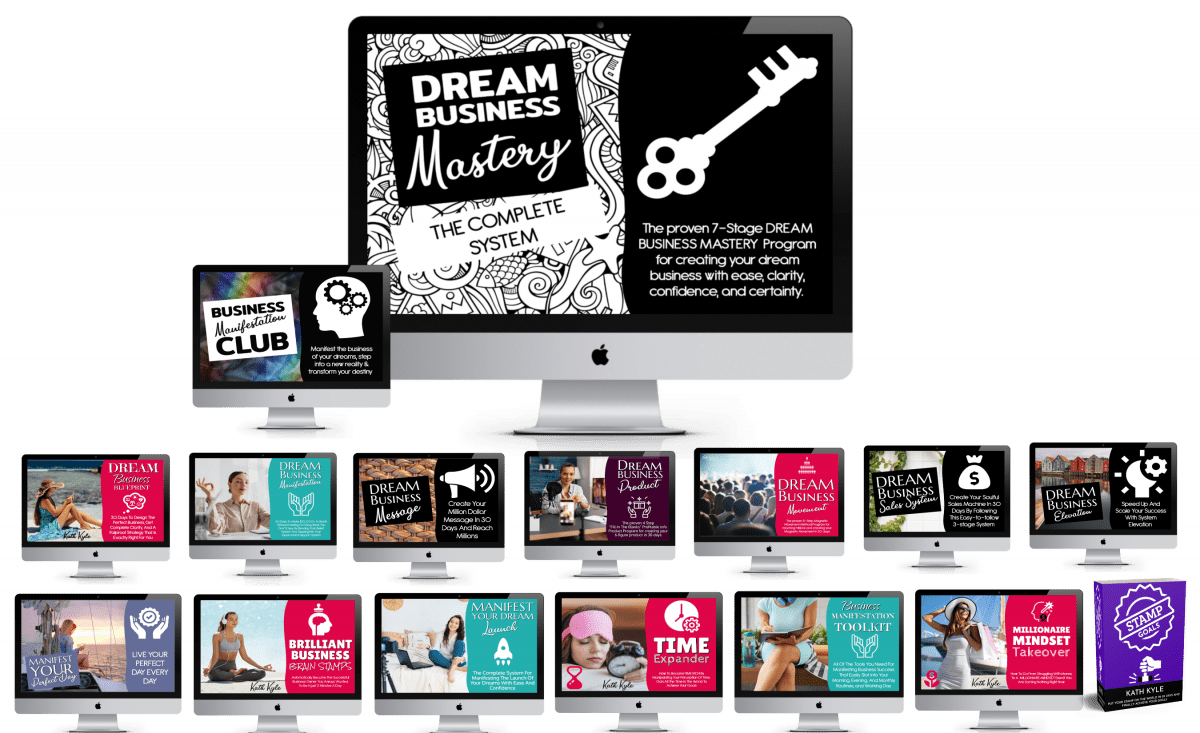 ✔️
STAMP GOALS BOOK
: Put Your STAMP On The World In 30 Days And Finally Achieve Your Goals.
Grab your copy by clicking here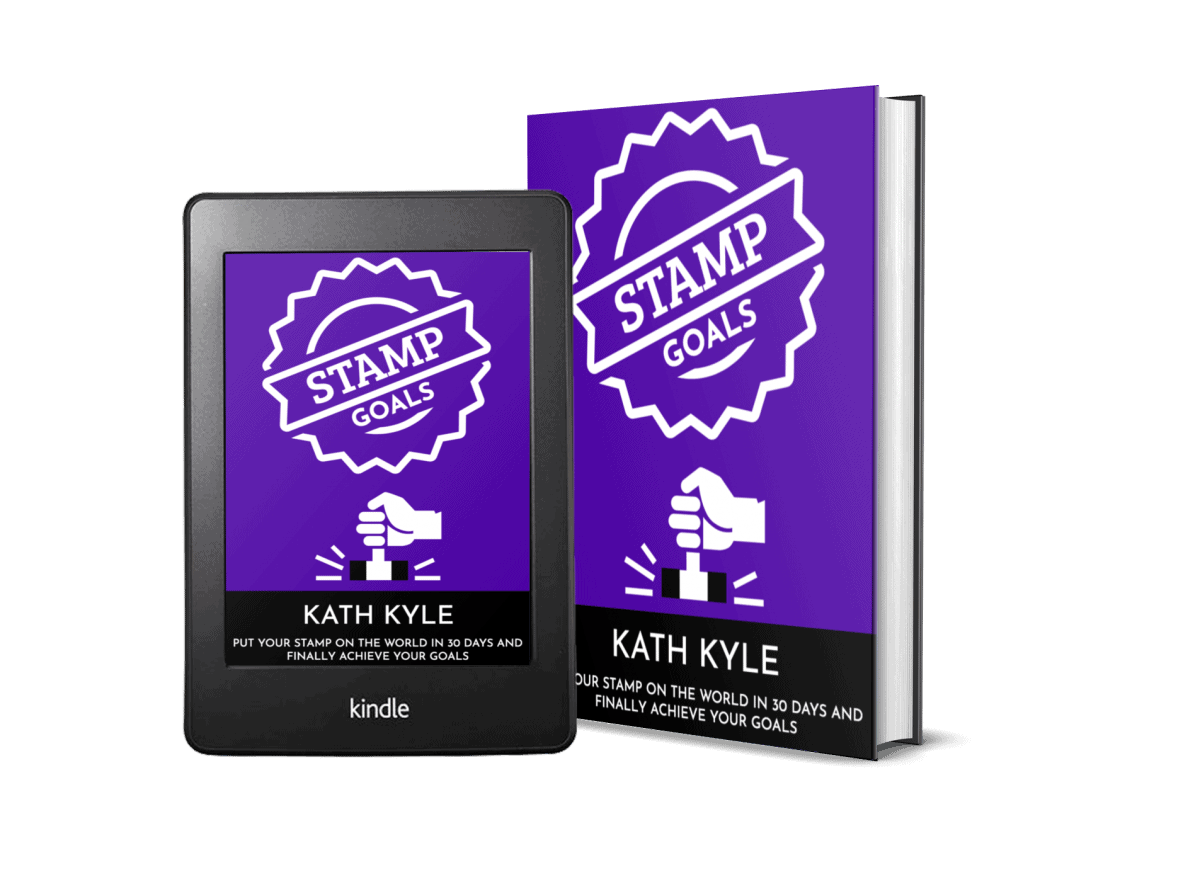 ✔️
ALL PRODUCTS
:
See all of my products and courses by clicking here.
Free Gifts
✔️
MANIFESTING WITH REVERSE MEMORIES GUIDE
: Creating Reverse Memories Is The Best Way To Guarantee Your Desires Will Manifest In Reality.
Click here for FREE access.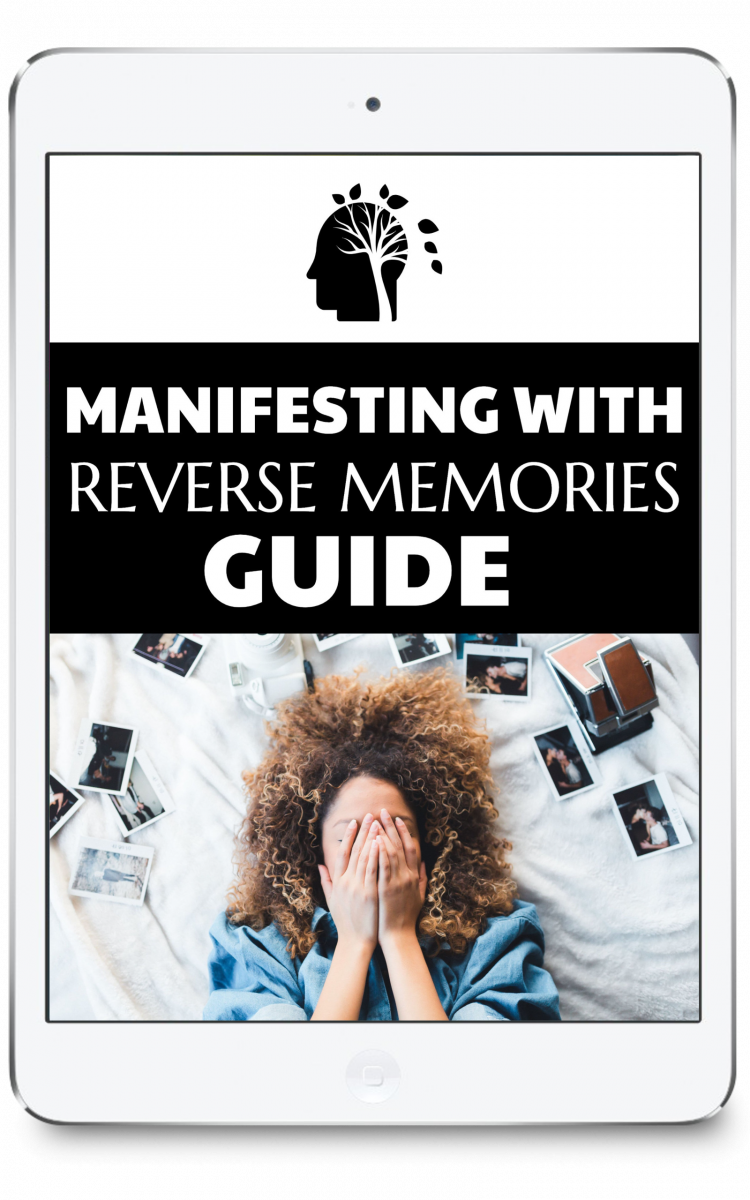 ✔️
10 MINUTE MANIFESTATION MEDITATION
: This powerful 10 minute manifestation meditation will reprogram your subconscious mind and is guaranteed to bring your manifestation into your physical reality.
Click here for FREE access.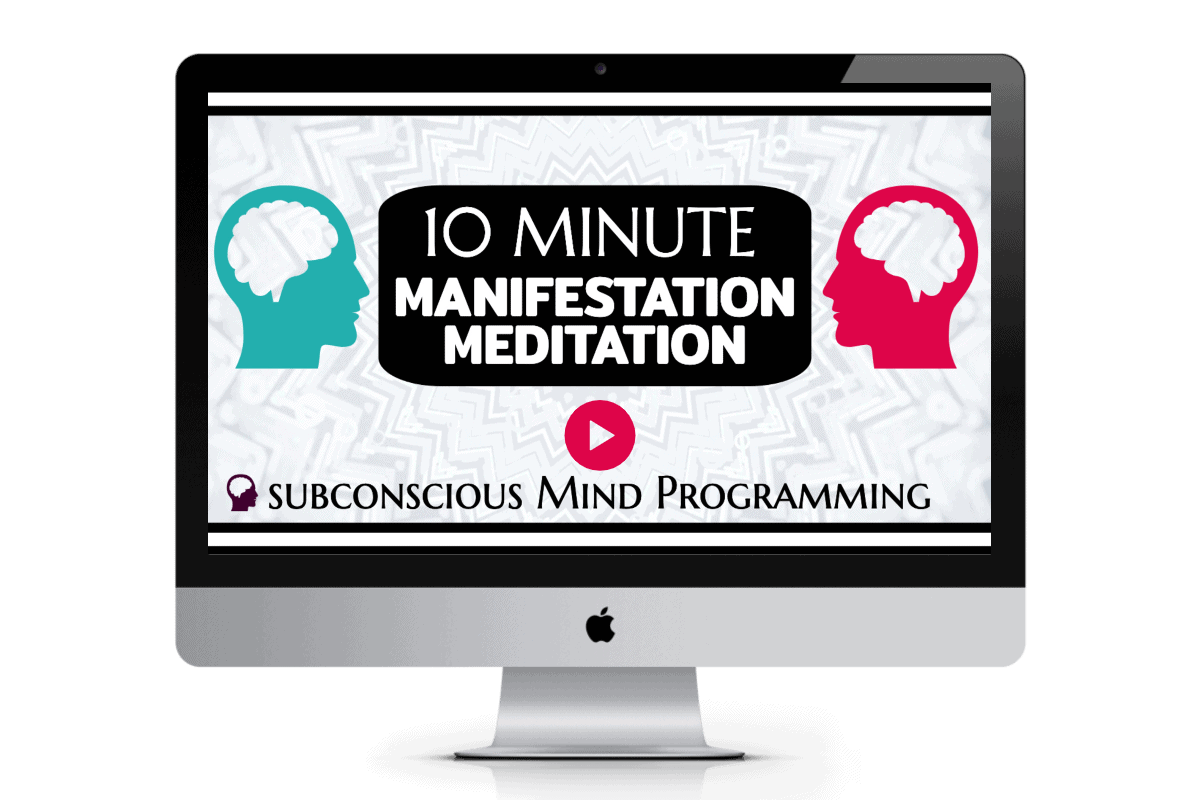 ✔️
MANIFESTATION MILESTONES BOARD PACK
: MANIFEST FAME, FORTUNE, and FOLLOWERS by creating a vision board and achievement board to manifest business milestones.
Click here for FREE access.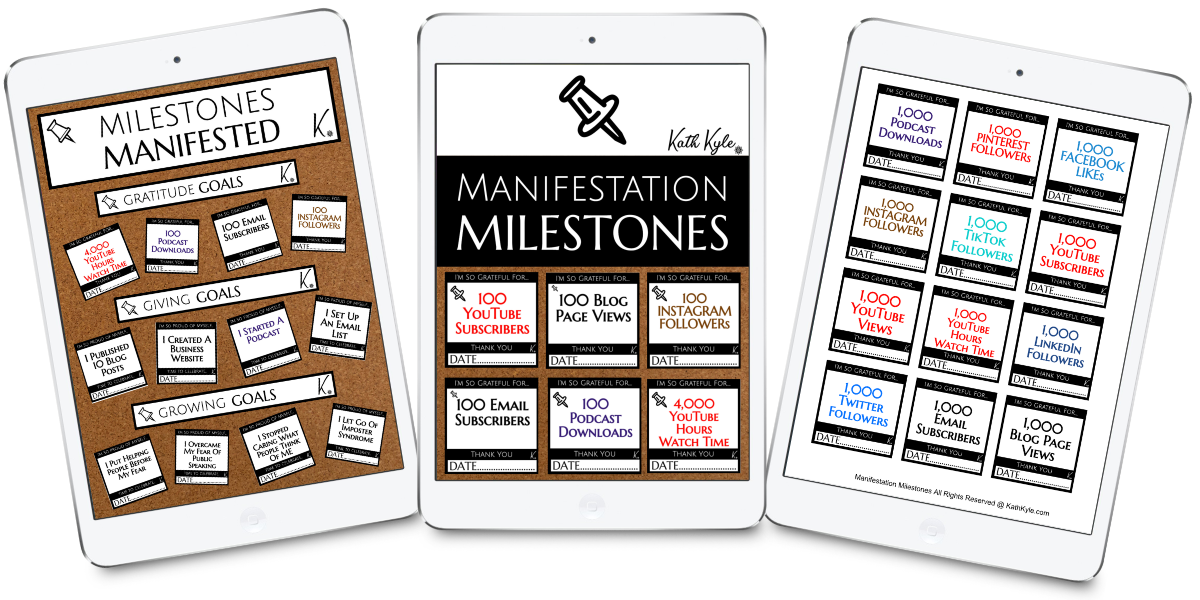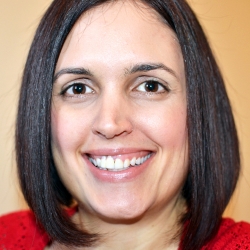 Latest posts by Kath Kyle
(see all)
Please follow and like my content: