I show you the three core desires that will help you decide what to manifest for your dream business, even if you currently have no clue what you want.
You can either read this post below or listen to the audio version. Click the button below to listen to my podcast episode and subscribe.
It goes without saying that you can't manifest your dream business if you don't know what you want.  
And believe it or not, it's actually very common to desire a business, but not know exactly what you want for your business. 
Today I'm going to help you decide exactly what you want for your business so you can move on with the other steps towards manifesting your dreams. 
You can watch a summary of this post in the video below.
I have now turned this series into a FREE Manifest Business Success Challenge.  During each day of the challenge, we will go deeper into each step of the steps to manifestation.
If you haven't already joined the challenge, sign up for the complete videos, daily email reminders, and workbooks by clicking the link below. 
Join The FREE Manifest Business Success Challenge. 
In this challenge, I will take you through the 10 steps of manifestation and how they can be applied to business.
Today we are focusing on Day 2 – Decide: How To Decide What To Manifest For Your Dream Business. 
10 Steps Of Manifesting Business Success
Here is a summary of the 10 steps:
To get all 10 steps, join The FREE Manifest Business Success Challenge. 
Today You Will
Discover the 3 core desires that every business owner needs

to have to manifest a successful business

Determine your own core desires

for the 3 areas

Understand how goal setting works differently for business

than it does for most other areas of your life
My Name is Kath Kyle.  
I Help Content Creators And Changemakers

Manifest Business Success

Through Spirituality, Self-belief, And Strategy

I Help You Master Your Marketing, Manifestation, And Money Mindset

 
Are You…
Struggling to know what you want for your business

Confused about what you should be desiring for your business

Unsure about how to set goals for your business

Feeling reluctant to even own your own desires
Let me know what you are struggling with.
Either leave a comment on my blog or send me a DM on Instagram.
Do You Want To…
Feel clear

on your core desires are for your business

Feel confident

that you know exactly what you are working towards with your business

Feel excited

about the goals that you are setting for your business
How To Decide What To Manifest For Your Dream Business
The main problem that most business owners have when it comes to deciding what they want for their business is they are setting goals that immediately set them up to fail.
When people teach entrepreneurs how to set goals they generally just encourage them to set one type of goal which is a revenue goal.  
The main problem with only setting revenue goals is that you simply have zero control over whether or not you actually achieve the goal.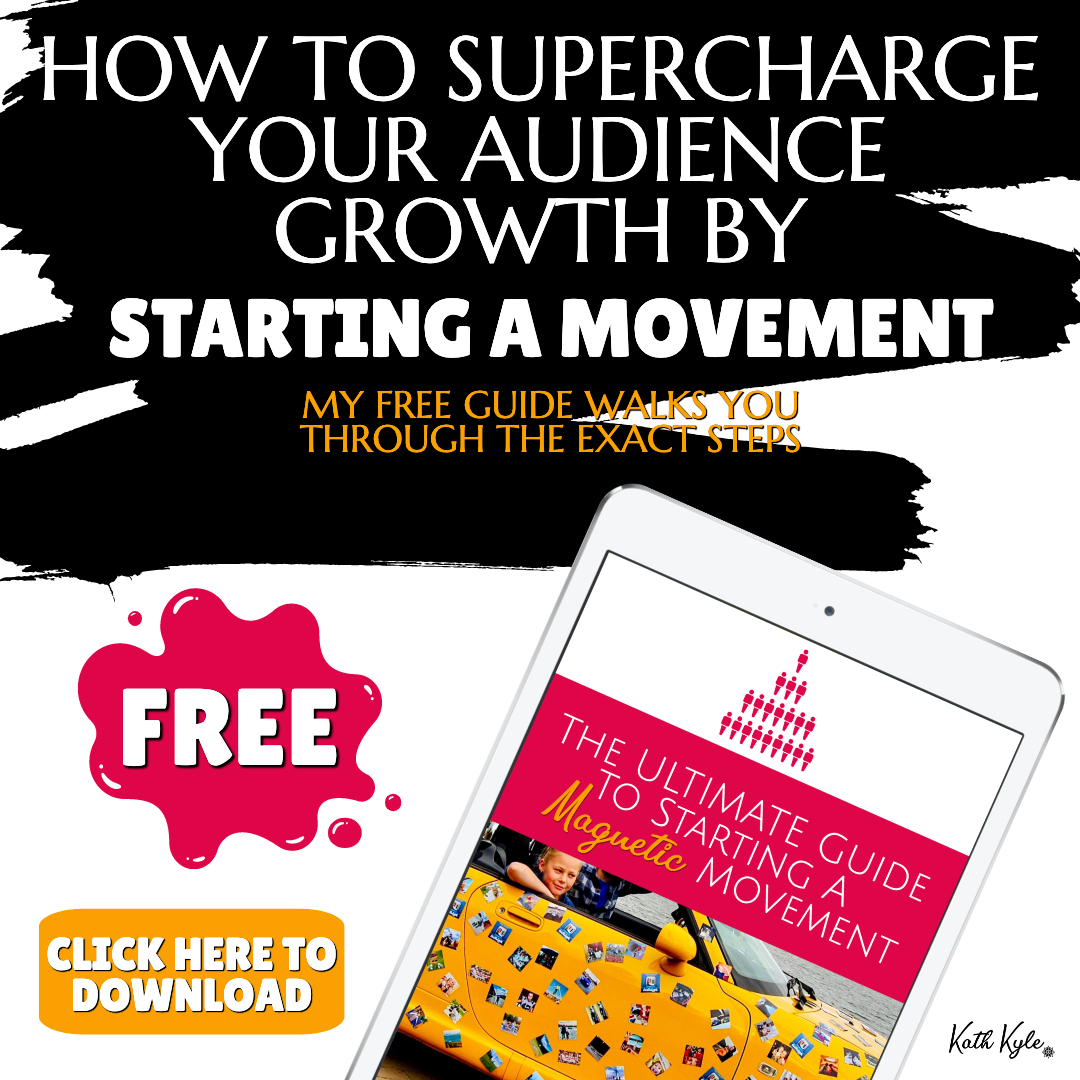 There are actually three different types of goals that entrepreneurs should be setting to ensure that they are maximizing their chances of success.
I call these three goals the 3G goals.
The three goals are Gratitude Goals, Giving goals, and Growing goals.
Business is based on an exchange of value between two people.  You give something to someone, and someone gives money to you.  
Gratitude goals are what you get, giving goals are what you give, and thirdly, growing goals are being the person who creates the exchange of value.  You are the catalyst to make the exchange possible.
I love this topic so much I wrote a whole book on the subject called STAMP goals which is all about goal setting for entrepreneurs.  But I'm going to give you everything you need to get started setting your goals today.
You can use any time frame you like when it comes to setting goals such as 1 month, 3 months, 1 year, 3 years, 5 years, or 10 years, but I have preferences for each 3G goal, and I'll let you know what those are and why, as we walk through the process.
I'm now going to walk you through all three of these goals so you can get complete clarity over what you actually want for your business.
Gratitude Goals 
Gratitude goals are my name for revenue goals. I call them gratitude goals because you get into a state of gratitude whenever somebody gives something to you.  
So it helps you to remember that this goal is based on someone else giving something to you, not based on something you are able to take action on yourself. 
I do think it is important to set revenue goals for your business because making money is crucial for your business otherwise you don't have a business.   
So we do need to focus on making money.  But what we actually need to do is change our mindset when it comes to setting revenue goals so we can avoid getting disappointed and quitting our businesses.
This is what most people do when they set revenue goals. They write down on a piece of paper their revenue goals and the deadline.  And when they don't achieve their goals they feel like a failure and then they label their entire business as a failure and tell themselves that it's not working and quit.
This is how we change our mindset around our revenue goals.   We need to accept that we don't have control over our revenue goals and this is something that we are working on manifesting in the future and let go of the control over achieving this goal.
This is my process for setting a revenue goal.  You think 10 years into the future.  Now I'm going to ask you a question and I want you to answer it very quickly, without hesitating or overthinking it.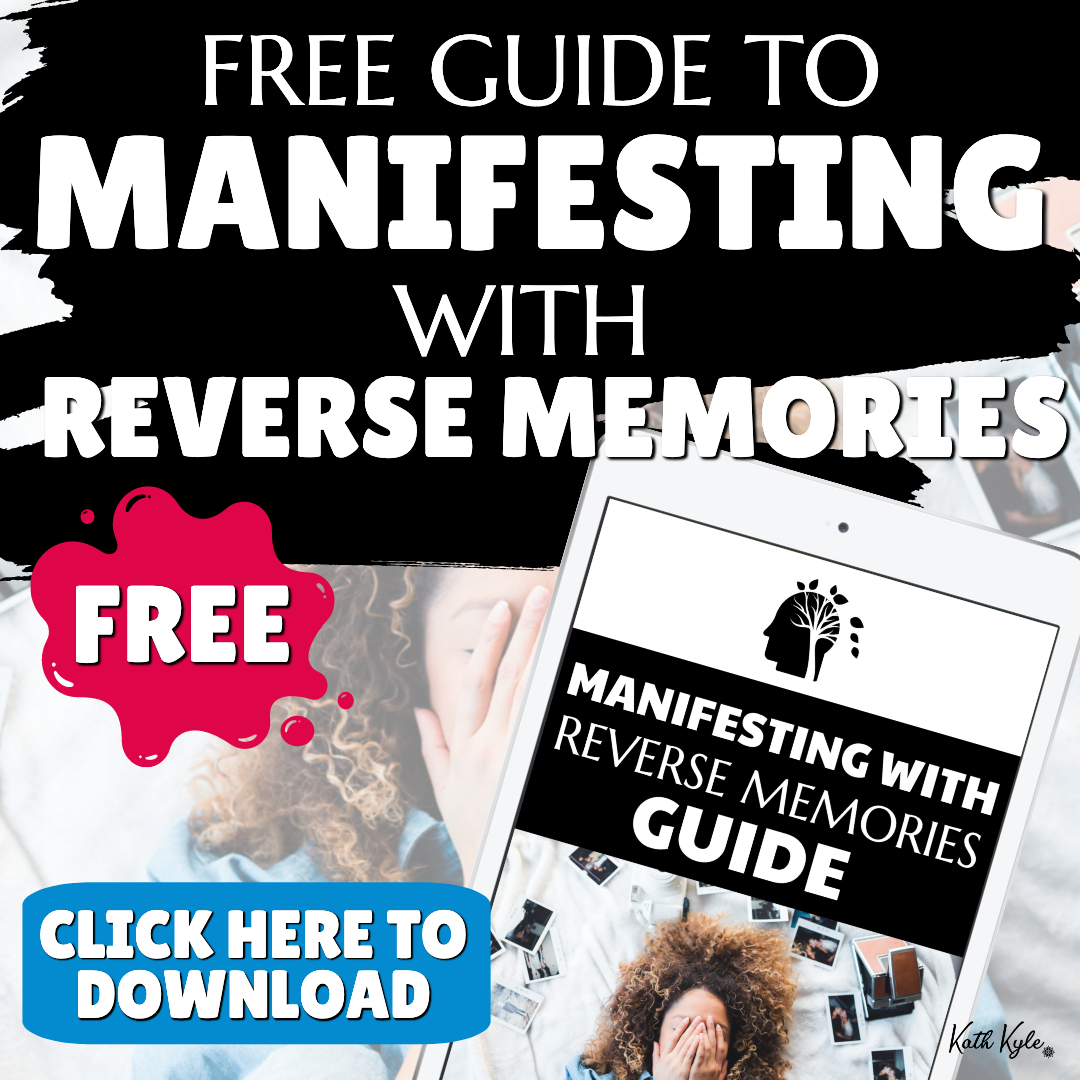 Go with your first gut instinct on this one.  
OK here is the question.  
How much revenue would you love your business to be making in 10 years?  
Whatever you say, don't change it.  Don't talk yourself down. It's probably going to be way higher than you ever imagined.  This is your core desire for revenue.  Promise me you won't change it. 
The reason why I choose 10 years is that it is such a long time that it doesn't seem real.  As you can't really imagine what your life will look like in 10 years, it allows you to really get into an imaginative space where you are being totally honest with yourself and tapped into the desires of your future self. 
Another reason why I choose 10 years is so that you are much less likely to begin thinking of reasons why you are not good enough to achieve this lofty goal.  
They are also less likely to worry about how this goal is going to manifest. 
This is really important as it allows you to set a goal that is exactly right for you without any of the baggage that normally comes with setting short term revenue goals. 
Gratitude Goals Exa
mple
When I first started my first business I started setting 10 year goals.  I loved the process of setting long term goals for my revenue because I got so excited about the massive growth I was heading towards.  
Yet it didn't feel scary to me because it was such a long way into the future that I knew I'd be a totally different person by that stage so I'd be ready for it. 
Setting big goals really helped me to get my mind thinking big about my business which helped me to take it more seriously, and think of it as something that I needed to be consistent with as I was headed for big things in my future.  
Setting 10 year goals really helped me to become the kind of person who achieved big goals much faster than if I had set small goals. 
I actually set really crazy high goals when I first got started.  I had no reference points and didn't know of anyone else who was or was not achieving business goals, so I literally just plucked a number out of the sky, and my number was $50 million.  Yes I know it sounds crazy high, but I found it strangely motivating. 
And no, I haven't yet achieved this, but I still like how it sounds.  I don't think there is anything wrong with aiming for something that sounds unbelievable right now, as it really does make things much more exciting. 
Another reason I like to set revenue goals so far into the future is that it put no pressure on me whatsoever.  I think this is important when we are talking about goals that we can't control.  We don't want to put pressure on ourselves to achieve something that we can't directly influence. 
And despite the fact that we have no control over them, revenue is highly motivating to most of us, which is why it is important to set it as a goal.  I find money motivating, and if you don't find money motivating, or you are thinking that you don't have to set revenue goals because you don't think money is important then I have two things to say.  
Firstly, the definition of a business is that you are making money.  So money has to be important, otherwise you don't have a business, you have a hobby, or perhaps a charity.  There's nothing wrong with that, so if this helps you to figure out that in actual fact, you don't actually want a business, then that is a good thing.  
Business is not for everyone.  You can still help people without making any money from it.  Secondly, if you think that money is not important to you, I suggest that you have some blocks when it comes to money, so that is something I am going to be going over in great detail very soon.  
Giving Goals
Giving goals are what you are going to give in return for money.  
This is where I find things get really exciting because we have total control over this goal and it is pretty easy to just put your head down and get to work creating something. 
It's easy for me to say as I have a natural tendency to achieve things with me being an enneagram type 3, the achiever.  But even if you don't have the same achievement tendencies like me, if you block even a small amount of time out of your day for creating something of value, you can be in business faster than you might think. 
So what should you actually be creating?  This is where we could get really deep into what is my purpose, the meaning of my existence etc. but I urge you to not even worry about the big picture like that. 
I personally believe that we have many reasons for being on this planet, and some of them are work related, and some of them are not. 
I also believe that your work or business goals can change from one year to the next.  What is your purpose now may not be your purpose in the future.  And that's perfectly fine. 
Your business focus or business niche can change and evolve. You can start and stop a new business or morph and evolve your current business into something different.  So sometimes it is hard to see a really long term vision when it comes to your business and what you want to help people with. 
For giving goals, I am going to suggest that you focus on a time frame of just 1 year. 
1 year is long enough for you to create something meaningful to sell in your business without getting hung up over whether it is your life's purpose or not. 
The reason why I chose 1 year is that it doesn't put so much pressure on you that you are getting stressed about achieving something. 
At the same time, it is a much shorter deadline than 10 years, so it encourages you to really see yourself taking action in the short term. 
So now I'm going to ask you a question and I want you to go with the first thought that comes into your mind. 
Imagine that tomorrow you won the lottery, and you have so much money you never have to worry about money again.  All of your financial needs are met in abundance.  
After a period of going on shopping trips and taking luxury vacations, you start to feel a little bored.  
This is because as humans, we have a core desire to be useful, to help people.  We like to feel like we are making a difference in the world.  
So here's my question to you.  
What would you like to do in the next year that could really help people?  
How can you give value in the next year?  
How could you help improve someone's life for the better?  What would you offer them?  What interests you?  What would you like to dedicate yourself to for the next year? 
Go with your gut instinct here.  If your mind starts immediately asking how could I do that, calm it down and just say to yourself "I have plenty of time to figure this out.  All I am doing today is deciding what I want for my business". 
Giving Goals Example
I have known for a very long time that I wanted to help entrepreneurs build successful businesses, but I didn't know exactly what I wanted to create.  I did have a gut feeling that it would be something passive as that's the kind of business models I love.  
I love to do the work when I choose to, and go to sleep, and wake up to money in my bank account.  There is something so magical about that.  So I had an idea I would either create a course or a book as both are products that can be sold passively. 
I decided I would start with a course as courses are normally priced more highly than books and that would make sense while I was building up my audience.  
But as I got started creating my course, I created 5 lessons then I moved house to another country, so it was a really big process and I had to take some time off my business.  
So when we got settled in our new house, I suddenly woke up with an urge to write a book.  The urge was so strong that I literally couldn't ignore it, and within just 1 month, my first book, STAMP Goals was written.  
The book literally poured out of me so easily, and I really feel like it was the basis for my entire business.  
So I would say, go with your gut instinct.  There is a reason you are feeling led to creating a specific type of offer. 
And if you have no idea what you want to create, that is OK too.  I have so many examples in my STAMP Goals book that you can use to get ideas from.  You don't have to make this decision straight away if it doesn't feel right to you.  Everything happens in perfect timing.  
But what I would say is, if you have a desire to start a business but are still totally confused as to what to create, I would say just start creating content, as you'll start to build up an audience, and you'll get some inspired ideas as you are putting your content out there. 
Growing Goals
Growing goals are goals that are personal to you as a person.  They involve your personality and your feelings. 
These are goals that help you grow and become the person who achieves the gratitude and giving goals that you desire. 
Nobody else can achieve your core desires but you.  They were placed on your heart for a reason because you are meant to achieve them.
Now you need to believe in yourself enough to manifest your goals.
I'm going to ask you another question and I want you to ask it honestly.  
Who do you need to become to achieve your goals?  What personality traits do you need to have to make your goals a reality? 
Usually what pops into your head straight away is something that is currently holding you back.  These are your growing goals  Now, believe it or not, you already have these character traits.  You just don't believe you do.  So later on, we are going to be unblocking you so you actually believe you have these character traits already. 
Another aspect of growing goals is how you want to feel when you have achieved your goals. 
Imagine now for a second that you have achieved both of your gratitude goals and your giving goals and you have made so many sales that you have reached your goal. How are you feeling? 
Believe it or not, these feelings are actually your true life goals.  These are the essence of what life is truly about.  We are here because of our ability to feel certain things.  
The main motivators for us are actually because we want to feel certain ways.  
So if you can remember that our feelings are behind our actual business goals, then this will help you put your business in perspective. 
It can help you to put less pressure on your business if you try and bring these feelings into your life through other means.  If you do that, you'll have unlocked the secret to happiness.  It doesn't mean you won't still work on your business.  But it will help you to enjoy the process without feeling desperate or disappointed so much along the way. 
Growing Goals Example
Something that has held me back in a big way in my business is feeling like I am not responsible enough.  I justified that it was because I had a period of long illness and therefore didn't trust myself to be responsible in my business.  
However, when I delved even deeper into this, I realized that this was something that went right back to my childhood.  
I went through a process of healing my past, and also went through another process to convince myself that I was responsible right now. 
I wrote down a big long list of evidence of ways that I had actually been very responsible in the past.  
After I'd done this, I felt like a new person.  I realized that I had let go of this issue that was holding me back.  
I now see myself as a very responsible person and now feel I can dedicate myself to my business wholeheartedly. 
When it came to the feelings that I wanted to feel from my business success, I wanted to feel secure, successful, abundant, excited, grateful, helpful, and expansive.  
I started to look for other ways that I could experience these feelings.  I journaled on how secure I was and had been for a very long time, all of my previous success, my current abundance, how excited I get to go on day trips with my family, how grateful I feel for my life and how I love it so much, that I help my family by preparing meals and reading with my kids, and how much I enjoy reading to feel expansive.  
I realized that I could get everything I needed in my life from other things, and so I completely took the pressure off my business to be the be-all-end-all.  
I no longer had to wait to feel the feelings I'd been longing for. 
So just to remind you what the 3G goals are…
Gratitude Goals

are the

WHAT

.  What do you want? 

SET IT AND FORGET IT.

Giving Goals

are the

HOW

.  How will you get what you want?

SET IT AND DO IT.

Growing goals

are the

WHO

.  Who do you need to be? 

SET IT AND BECOME IT

. 
Next Steps
Now that you have learned how to decide what to manifest for your dream business by setting the 3G goals, you might be wondering how to use the power of intention to claim your desires FAST.
This is what I'm going to be sharing next time so make sure you subscribe to my podcast and my YouTube channel and follow me on Instagram so you don't miss that.
You can get all 10 steps in the Manifesting process by signing up for my FREE Manifest Business Success Challenge at KathKyle.com/Challenge if you haven't already.
Join the challenge while it is still free because I am in the process of turning this content into a book. 
While you're waiting for the next step in the manifestation process, you can start taking practical action in your business today.  
Get my FREE lesson where I walk you through my complete process of creating content that converts.
This is part of my premium course, Dream Business Blueprint, and I'm only making this lesson free for a limited time because I'm testing different lessons, so grab that while it is still available.  
Click here to get my FREE Lesson: Constantly Converting Content
Until then, go and put your STAMP on the world.
Conclusion
Business manifestation is a massive passion of mine, and I have many more posts and videos to help you reach your goals so stick around and see what else I can help you with by checking out the links below.
Related Resources You Will Love
TAKE YOUR MANIFESTATION TO THE NEXT LEVEL
Products
✔️
MANIFEST YOUR PERFECT DAY COURSE
: Manifest the life of your dreams and live your perfect day every single day.
Click here for access.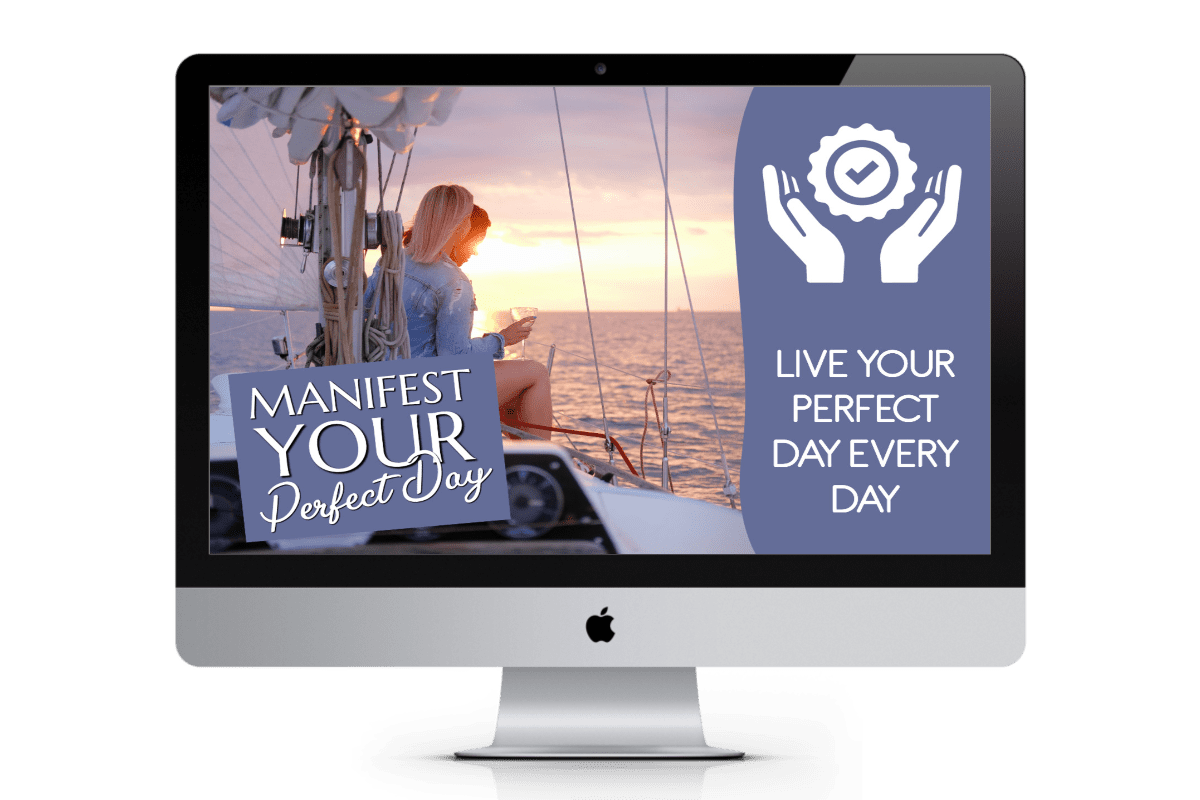 ✔️
BUSINESS MANIFESTATION CLUB
: Manifest a MASSIVE, engaged, and positive FOLLOWING, and MANIFEST the MONEY you desire using never-seen-before manifestation techniques that will transform your results in both your work and your life as a whole.
Get a FREE 7 day trial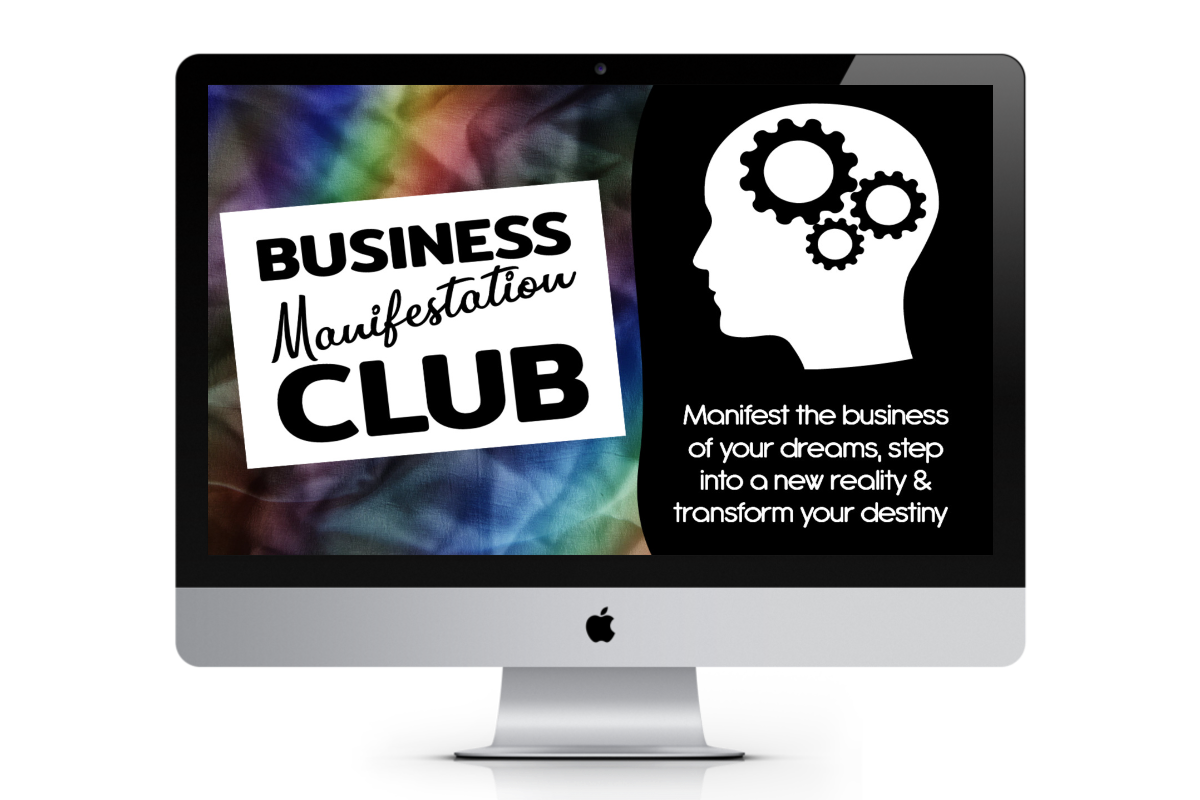 ✔️
DREAM BUSINESS MASTERY
: Get access to ALL of my current and future products. This is my entire system to take you from your current reality to business mastery.
Learn more by clicking here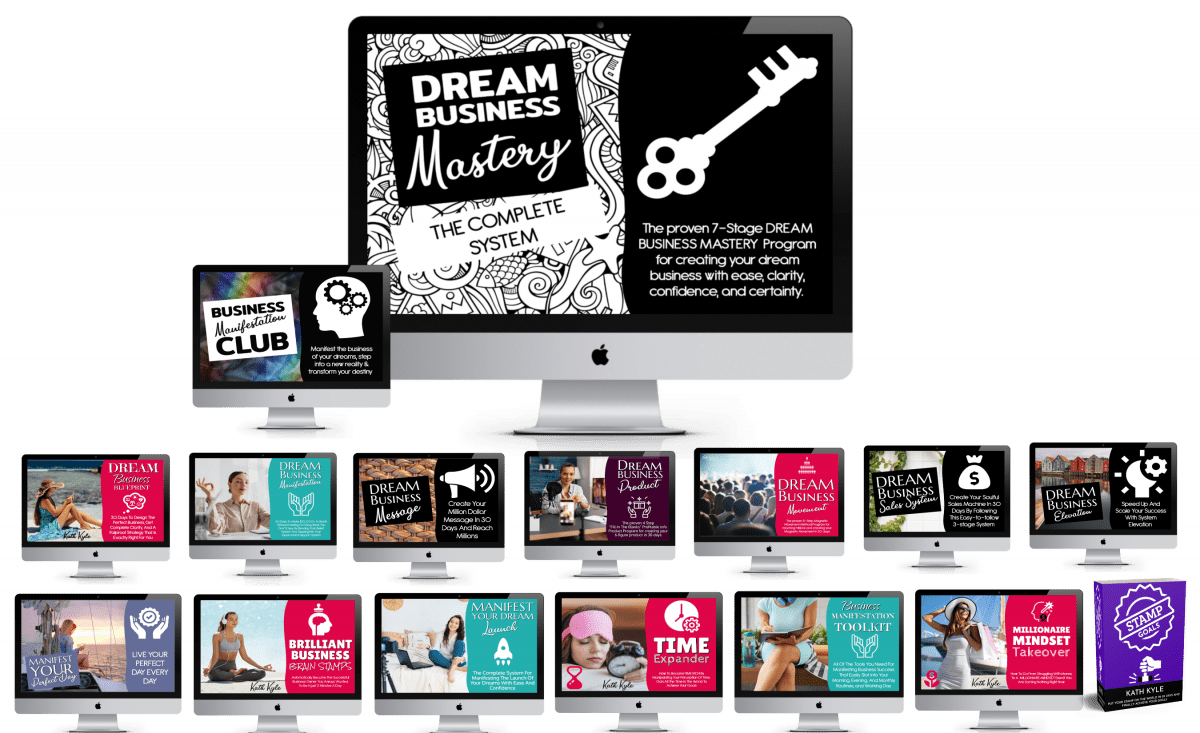 ✔️
STAMP GOALS BOOK
: Put Your STAMP On The World In 30 Days And Finally Achieve Your Goals.
Grab your copy by clicking here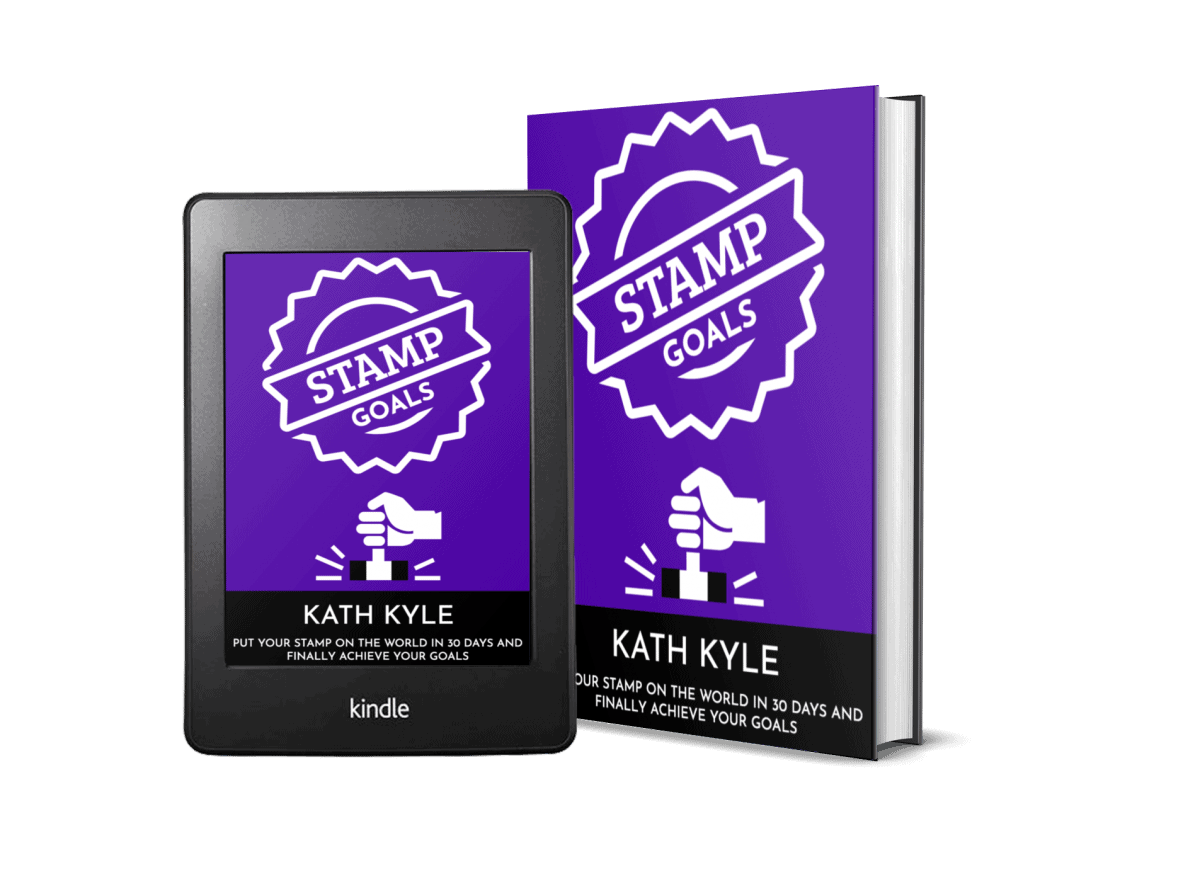 ✔️
ALL PRODUCTS
:
See all of my products and courses by clicking here.
Free Gifts
✔️
MANIFESTING WITH REVERSE MEMORIES GUIDE
: Creating Reverse Memories Is The Best Way To Guarantee Your Desires Will Manifest In Reality.
Click here for FREE access.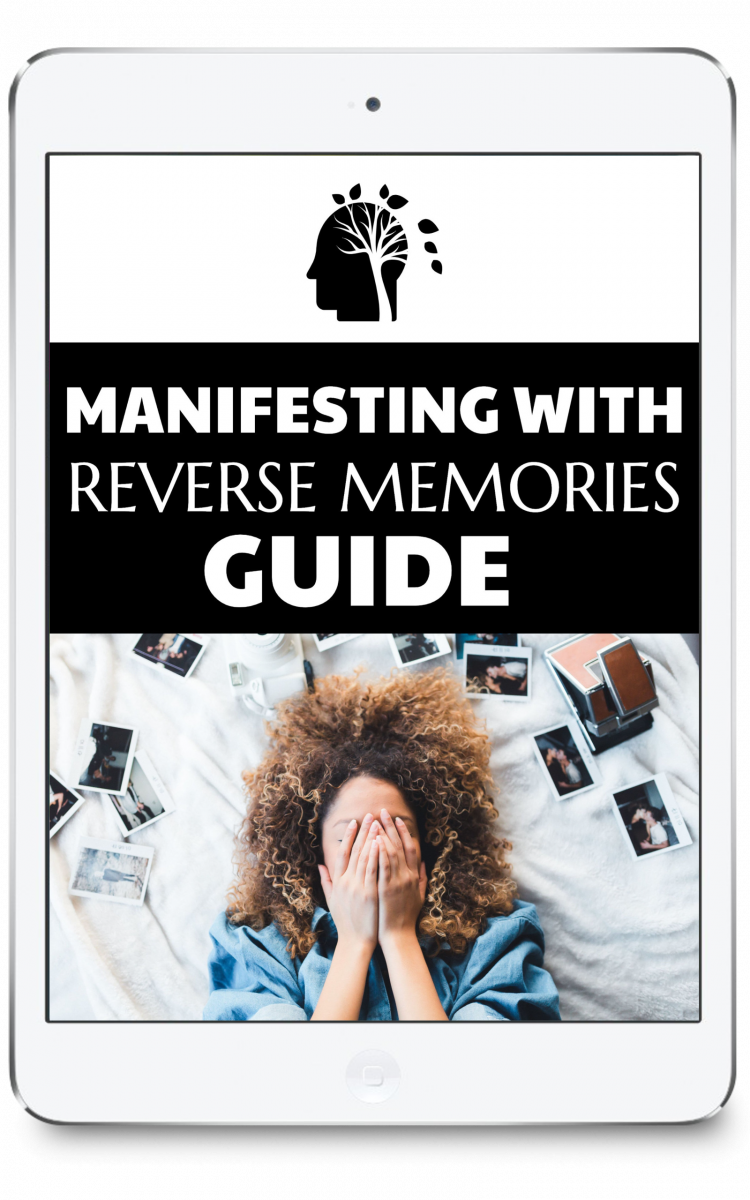 ✔️
10 MINUTE MANIFESTATION MEDITATION
: This powerful 10 minute manifestation meditation will reprogram your subconscious mind and is guaranteed to bring your manifestation into your physical reality.
Click here for FREE access.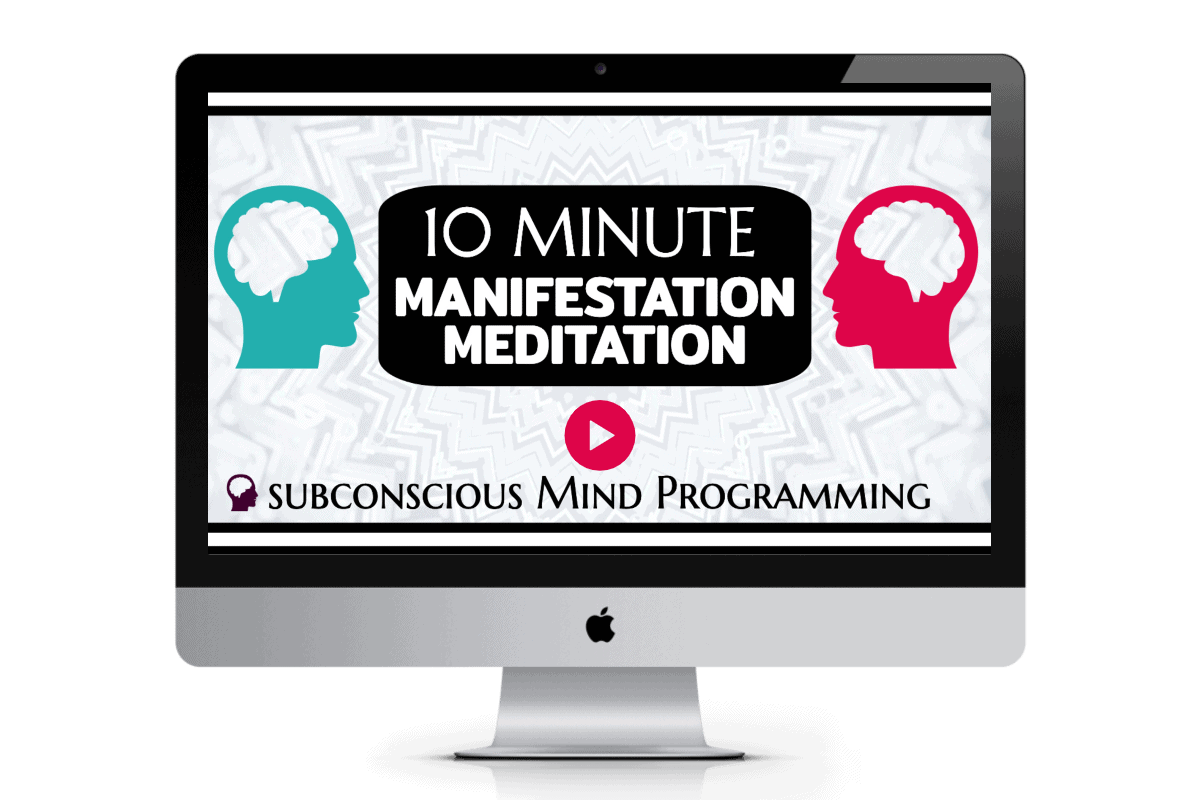 ✔️
MANIFESTATION MILESTONES BOARD PACK
: MANIFEST FAME, FORTUNE, and FOLLOWERS by creating a vision board and achievement board to manifest business milestones.
Click here for FREE access.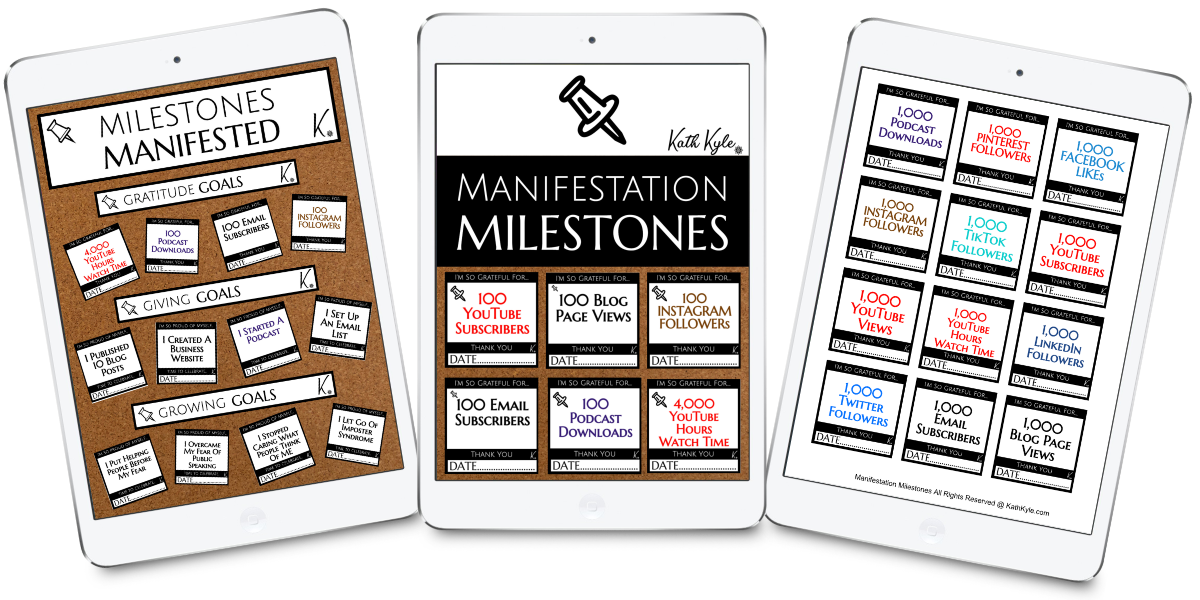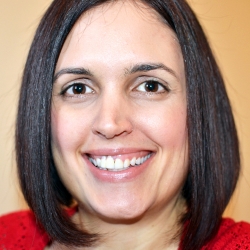 Latest posts by Kath Kyle
(see all)
Please follow and like my content: