Here's exactly how to use a manifestation technique called scripting to attract success to your business much more quickly. This changed my entire life.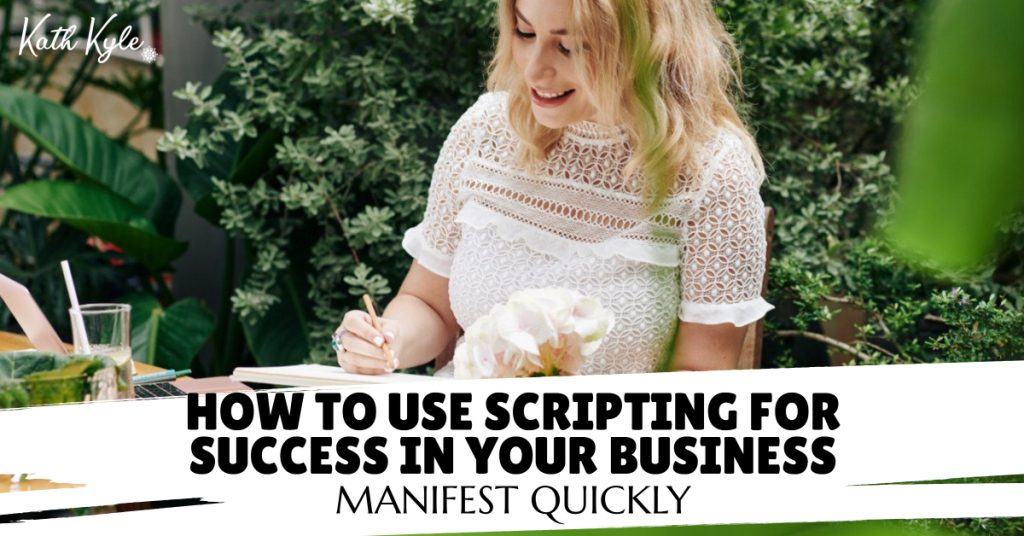 You can either read this post below or listen to the audio version. Click the button below to listen to my podcast episode and subscribe.
Scripting is a manifestation tool that I use every single day to attract a lot of success to my business and my life in general.
Today I'm going to show you exactly how I use this technique and some of the life changing results that I have had from scripting.
You can watch a summary of this post in the video below, or you can listen to the full podcast episode.
I have now turned this series into a FREE Manifest Business Success Challenge. During each day of the challenge we will go deeper into each step of the steps to manifestation.
If you haven't already joined the challenge, sign up for the complete videos, daily email reminders, and workbooks by clicking the link below.
Join The FREE Manifest Business Success Challenge.
In this challenge I will take you through the 10 steps of manifestation and how they can be applied to business.
Today we are focusing on Day 4 – Clarity: How To Use Scripting For Success (This Changed My Entire Life).
10 Steps Of Manifesting Business Success
Here is a summary of the 10 steps:
To get all 10 steps, join The FREE Manifest Business Success Challenge.
Today You Will
Understand how powerful scripting is for your life and your business
Discover exactly how to do scripting yourself
Be motivated by story of how scripting completely changed my life
My Name is Kath Kyle.
I Help Content Creators And Changemakers Manifest Business Success Through Spirituality, Self-belief, And Strategy
I Help You Master Your Marketing, Manifestation, And Money Mindset
Let me ask you a question…
Are You…
Already taking consistent action in your business, but not seeing any results?
Feeling demotivated to continue putting so much effort into your business when you're not feeling like anything you're doing is working?
Let me know what you are struggling with by leaving a comment on my blog, or send me a DM on Instagram.
Let's change your struggles into solutions now…
Do You Want To…
Increase your number of followers, videos views, downloads, sales, page views, comments, likes, engagement, or subscribers?
Feel clarity about the exact details of what you want
Feel confident that what you desire is on it's way
You're in the right place.
I'm now going to share my story of how scripting totally changed my life beyond all my wildest dreams.
How Scripting Changed My Life
I actually had no idea how powerful scripting was about a year ago. I had used the technique a couple of times, but hadn't really taken it too seriously.
When I first started scripting I had no idea that it was about to change my life in a massive way.
The first time I used scripting was to create a script of my perfect day. I sat down in my lounge in front of my roaring fire and allowed myself to dream really big.
What you do is you write a diary entry for a date in the future as if you are describing your perfect day. You write as if the day has already happened and you are describing what happened.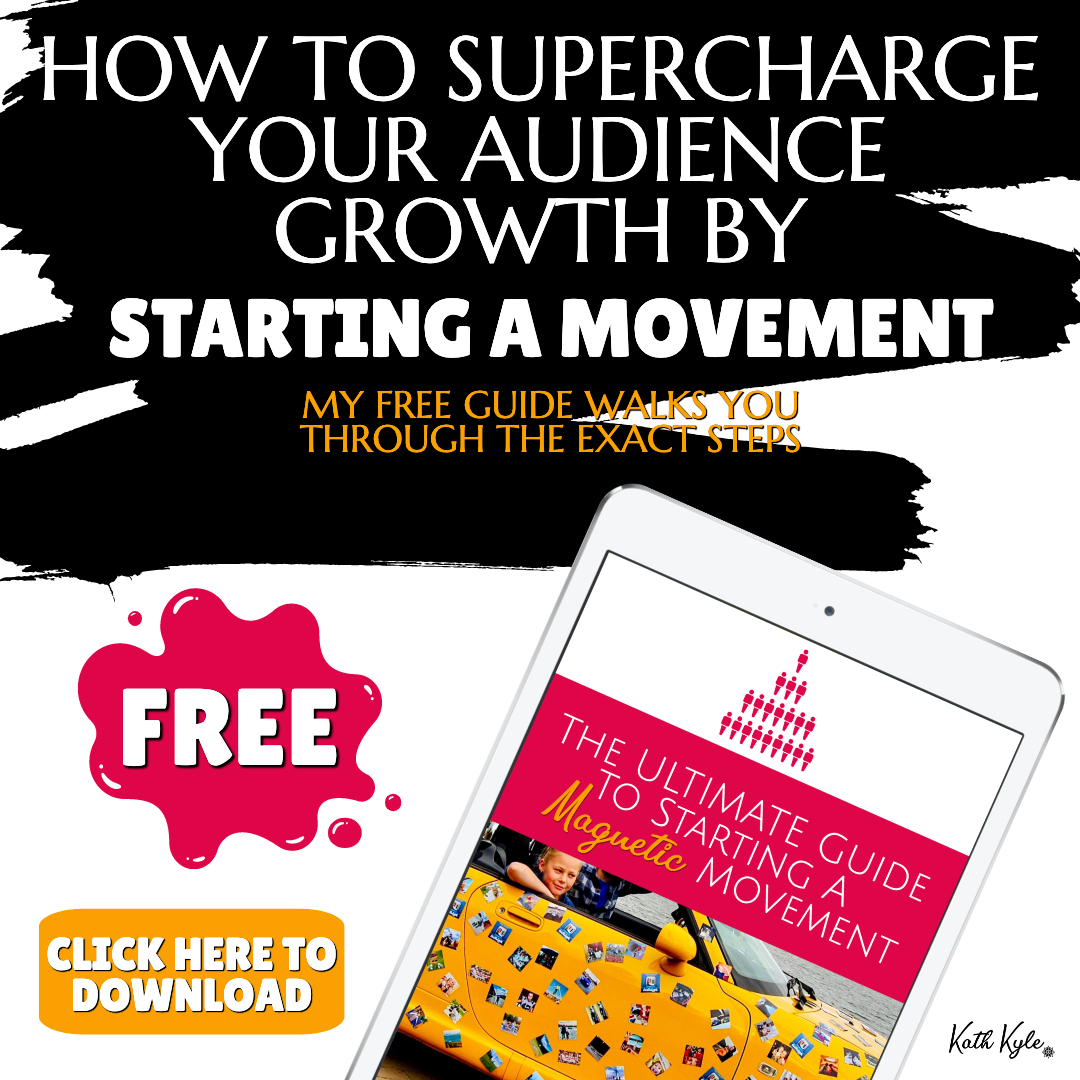 So for example, you could start it off like this:
I woke up feeling full of energy and happiness.  I walked out on to my terrace and sit down at my outdoor table.  It was lovely and warm, and the sun was just rising over the sea.  I gazed out at the beautiful view across the water and felt so blessed that this is my life. 

Then I started my morning routine.  I wrote in my gratitude journal, meditated, and did my brain stamps.  I did my scripting for the day, set my intentions, read my prayers, and read my STAMP statement. 

I then went back into the house and greeted my husband and kids and helped my kids get ready for school. 
So that's just an example of what a script sounds like. There are many different types of script, but this is an example of a perfect day script.
A perfect day script is where you write out your perfect day as if it has already happened.
I had just started to create my course, Dream Business Blueprint, and I had decided to teach this technique in a lesson that I call The Perfect Groundhog Day Design. It is based on the principle that if you had to live the same day over and over again, what would it look like?
Have you ever seen the movie, Groundhog day? I love that movie. It is about a guy who has to live the same day over and over again, and he has to figure out what kind of person he needs to be to unlock the secret to moving on with his life.
So anyway, I was teaching this in a lesson. So I wrote out a new Perfect Groundhog Day Design, and I used it as an example in my course.
I had so many details of my perfect day in my script. At the time we were living in Scotland and the weather was freezing. We lived in a house that was about 45 minutes drive away from the coast and had no beautiful views. I rarely went outside as I was so cold. We hardly ever saw my family as most of them lived far too far away. My parents lived about 3 hours drive away, and a lot of my family lived in Wales which would take about 2 days to drive to.
At that point we had lived in Scotland for about 10 years, my husband had a stable job and the kids were settled in school. Although I had a desire to move away, the odds weren't looking likely.
I had actually had a strong desire to move away from Scotland for 5 whole years. I'm ashamed to say I did quite a lot of complaining during this time, and my husband did not share my desire to move away at all. I'd really got to the point where I wasn't sure it was ever going to happen, but I did decide to just start to enjoy my life where I was regardless of whether we stayed in Scotland or not.
So I just wanted to share where my mindset was when I wrote my script, because the attitude that you bring to the script makes a big difference. If you are feeling desperate for a change, it's not so likely to happen.
However, if you take the attitude of, wouldn't it be amazing if… and then you carry on making the best of what you have right now, it's so much more likely to manifest.
Be grateful for something about your current situation, and look forward to your future situation.
When I wrote out my perfect day script, I wrote that I start the day by going out onto the warm terrace overlooking the sea and beautiful view. I scripted that I go for a walk up a hill every morning and have stunning views across the coast.
I scripted that we had a house right next to the beach, and I spent the evenings walking on the beach with my family and with my extended family.
All of that was complete fantasy, but I knew the power of visualisation, and I really enjoyed daydreaming about my perfect day from time to time as it kept me going through the harsh winters, and cold summers in Scotland.
After I wrote that script, I recorded the lesson, and put it out of my mind, and carried on with my life.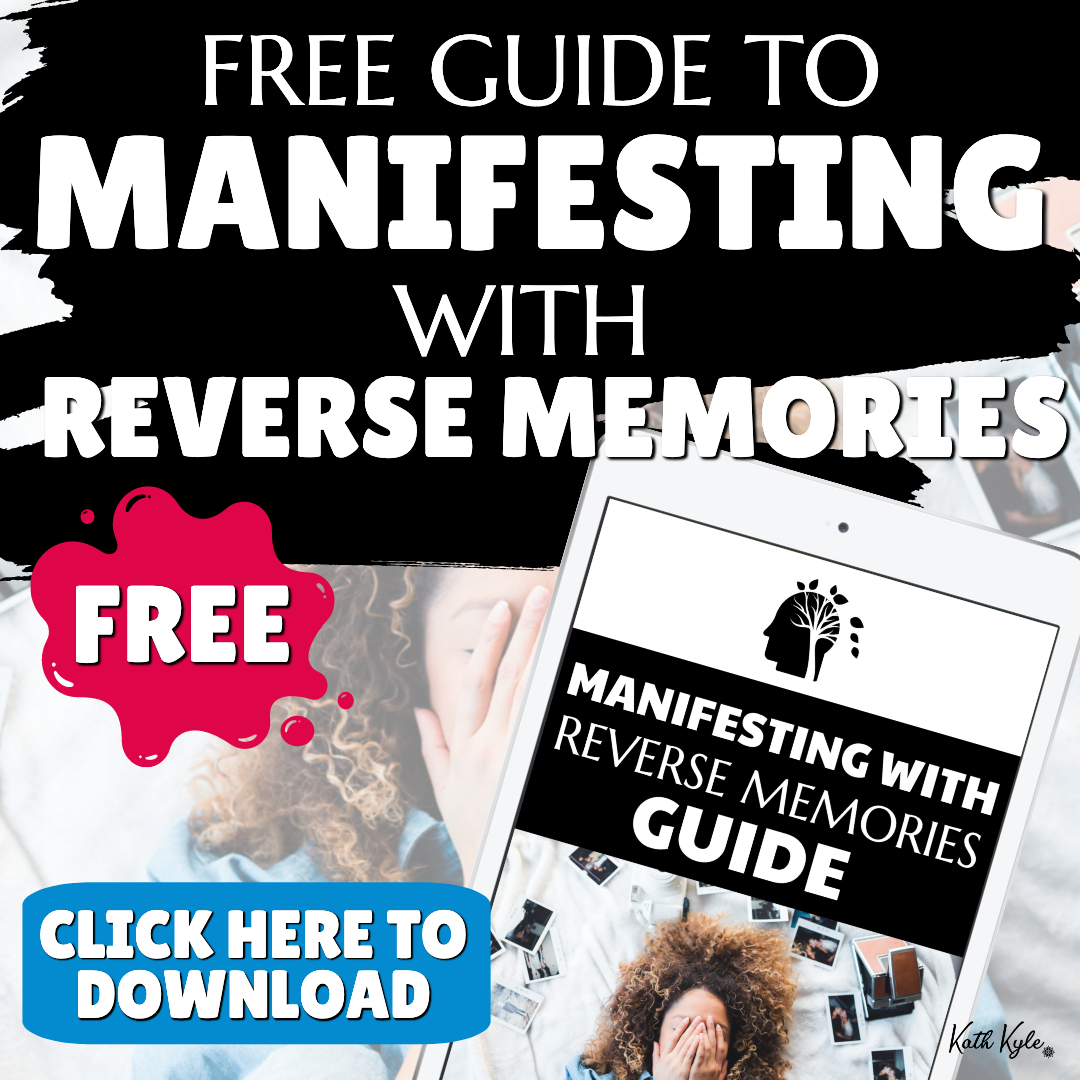 A couple of months later, my husband announced that he had noticed a new job advertised that he wanted to apply for, and it was based in Wales In The UK.
I was so shocked that he was actually thinking of moving away from Scotland because he'd never been keen on this in the past. I felt a flutter of excitement, and secretly tried not to get my hopes up in case he changed his mind.
Scotland and Wales are both countries that are in the UK but Scotland is right at the top of the UK and has a cold climate and Wales is in the South of the UK and has a much warmer climate and lovely hot summers.
A lot of my family was already based in Wales, my brother and his family, three of my cousins and their family, my auntie, and my great auntie.
I love spending time with my family, and I adore a warm climate so I said that yes I would love to move to Wales.
The application process was really long, and we had to wait about a month after that to find out if he had an interview.
The wait was agonising.
Eventually we found out that he had got an interview, so he flew down to Wales to attend the interview.
I prayed so hard like I've never prayed before that he would get the job.
It felt like hours before he finally called me to tell me the results.
He told me that he got the job!
I thought I would be leaping for joy, but actually, I was speechless. I said nothing for a really long time. It's like my brain couldn't comprehend that this was actually happening.
Funnily enough, for a while, I felt a bit numb. It didn't feel real.
It took me ages to believe that this was a reality.
When you wait for some good news, and it finally happens, you expect to get really excited, but you don't always react the way you think you're going to react.
We then spent 3 months decluttering the house, we got the house fixed up and advertised for sale, and I spent every day cleaning our house for the daily viewing we had.
It was hard work moving house, and there were many stresses, but we finally ended up moving to Wales just before the world went into the Coronavirus lockdown.
Originally we were going to move really close to the city, but we were really struggling to find school places for both of our kids. It was really stressful not knowing if our kids were going to get school places at all.
A lot of schools said they had a place for one child and the other one would have to go to school 20 minutes drive away. We really wanted both children to go to the same school, and I just kept praying for a solution.
At the last minute, two school places appeared in a school in a beach town on the outskirts of the city.
It is a town we visited before and loved, but we thought it was a little too far away for my husband to commute as it was 30 minutes away from the city.
But we decided that we were still going to go for it, and we moved to this lovely beach town.
We were struggling to get a rental house, but at the last minute, we ended up getting a rental house that was 5 minutes walk from the beach.
We moved here in March, and the weather has been better than I could have ever imagined.
It has been hot and sunny almost all of the time. I only remember a few weeks when it wasn't warm and sunny from March until October.
It also turned out that we needn't have worried about my husband commuting to work as he ended up working from home anyway, and although I'm glad the kids got into a school, they weren't in school for 6 months anyway.
The school ended up being amazing too. I was blown away by all of the resources they had, and the passion of the head teacher. The kids adore their new school and settled in straight away and made new friends which was such a weight off our minds.
We also got the best news ever. My parents decided that they were also going to move here seeing as both of their children and a lot of their family were also here. So they just moved here a couple of weeks ago.
So now I literally have almost all of my extended family close to me. When we're not in a lockdown, we go on walks together, on the beach, in country parks, and all of our children have fun and play together.
We were also manifesting our dream house, and one appeared on the market that felt right to us both. So we bought it, and we're just waiting for it to be built before we move into it.
You'll never believe where it is. There is a new development of houses that just appeared, and this house is right on the waterfront overlooking the sea.
Normally houses by the sea are way out of our budget, but it was well within our budget with quite a lot of money to spare. Because we were 30 minutes away from the city, house prices were so much cheaper, so houses by the sea were actually very affordable here.
At the front of the house, there is a promenade that you can walk on that takes you directly to the beach without having to go near a single road.
We have a terrace that overlooks the sea and beautiful uninterrupted views right across the water.
I am so happy I could just cry right now.
I had no idea that all of this would come true. I thought some of it might come true, but I thought it was impossible to live near all of my family as we were all scattered in different locations. And I thought maybe one day we might have a house on the coast, but thought it would take a lot longer than it did.
And this is why I'm such a massive believer of the power of scripting.
When you get clear on the details of exactly how you want your life to look, incredible things show up.
I'm happier than I've ever been in my life. I have everything I've ever wanted and things I didn't even know I wanted. and funnily enough I actually don't have access to all those things right now.
I'm currently in lockdown. so even though for the first time in my adult life I live close to my family, I can't see them.
And even though I moved here for the warm climate, it's currently cold.
And even though we have paid for the house of our dreams, we aren't yet living in it.
So even though I don't have access to all of the things that I've ever wanted, I'm happier than I've ever been because I know that soon I'll see my family again, and soon it will be warm again, and soon I'll be living in my dream house.
This is what manifesting is all about, being happy with where you are, and being certain and happy about where you are going.
I know this story is all about my dream life, and not necessarily about my dream business, but I had already manifested my dream business, which is an online business, so it was easy for me to move wherever I like with a location independent business.
What I didn't realise was that I had already scripted my dream business and manifested it years ago.
Another word for scripting, could be simply writing down the details of exactly what you want. Or in other words – planning.
I'm such a massive believer in planning, and that's why I created a whole course about planning.
I show you how to plan, or script every single detail of your business in advance in my course, Dream Business Blueprint.
In my course, I describe exactly how to do the Perfect Groundhog Day Design scripting exercise which is to script your perfect day which includes all aspects of your day.
But now I'm going to walk you through the steps to scripting some of the exact results you want in your business.
How To Use Scripting For Manifestation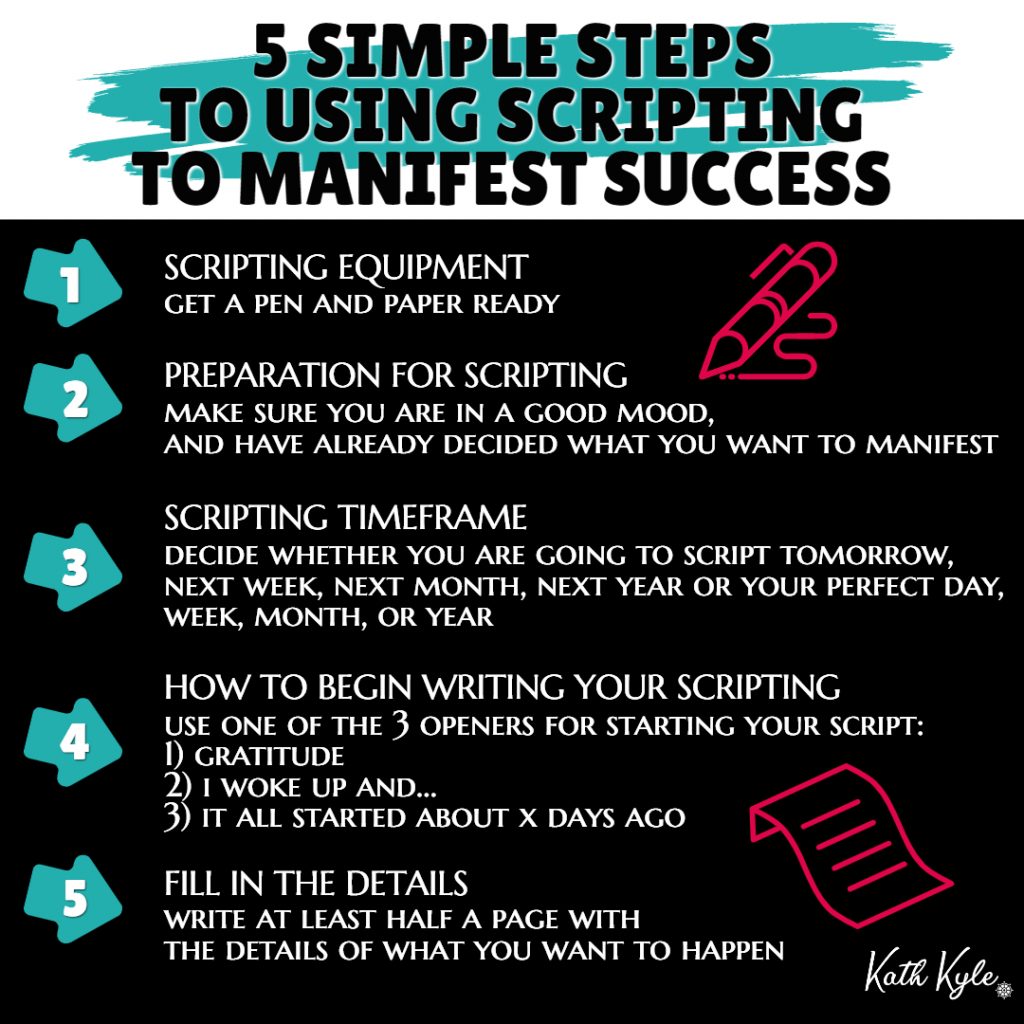 Here's the steps to getting started with scripting:
1. Scripting Equipment
Grab a pen and some paper. I like to use a journal, but you can use whatever you like.
2. Preparation For Scripting
You should have already gone through the previous steps to manifestation, which are to prepare for manifestation, decide what you want, and set your intentions. If you haven't been through those steps, go back to the previous content pieces where I described how to do that.
3. Scripting Timeframe
Now you know some of the exact results you want in your business, you are using scripting to fill in the details. Scripting is about bringing clarity to your manifestation.
Now you need to decide what time frame you are scripting. Is this going to be a particular day, week, month, or year. You can use any timeframe you choose. I personally do a lot of scripting, and I script every day for the next day, once a week, I script the whole of the next week, and I do the same with the months, and the years.
4. How To Begin Writing Your Scripting
What should the opening sentence be? This is how we start the script.
There are a few different ways that I like to start my scripts.
Gratitude
The first way is to start it with gratitude, as gratitude puts you into a very high frequency where you are more likely to believe that what you are scripting is possible.
If you want to start your script with gratitude you can say "I am so grateful that" and then fill in the details.
You could say something like "I am so grateful that my videos have gone viral today. It's so exciting getting so many new followers and comments from people who are loving my videos. I love helping so many people."
I Woke Up…
You can also start your script with the words "I woke up feeling…". I often do this with my daily scripts.
I usually start them with how I want to feel.
For example I say "I woke up with so much energy, happiness, love, and abundance".
It's been incredible that since I started adding my feelings to my scripts a few months ago, 99.9% of the time, I do wake up feeling this exact way.
Tell A Story
Another way that I love to start off my scripts is to start with the words "It all started about a month ago…"
I love this opener because it is the way you might start a very exciting story if you were telling it to someone else.
You might say something like "It all started about a month ago. You won't believe how much things in my business have changed this last month. All of a sudden, I just started getting way more video views. Things have really turned a corner and it's all finally working out for me. It's amazing!"
5. Fill in the details
Now write the rest of your script by filling in the details.
Your script can be as long or short as you like. It can be half a page, or go on for several pages. The choice is yours. I wouldn't write less than half a page though, because scripting is about adding detail, and if you write less than half a page, you're not going to be adding much detail to your script.
Scripting Tips
Here are some more tips that will help your scripting practice to be more successful.
1. Project Into The Future, And Use Past Tense
Talk about something that has already happened as if you are already in the future. For example "I so grateful that I got my first client today."
2. Add Feelings To Your Script
Scatter emotional words through your script as it helps your brain to believe it is real. Use words that really help you to feel positive about what is going to happen. Use words like excited, grateful, incredible etc.
Here is a list of positive emotions that you can print out that will help you find the right words.
3. Be Careful What You Script
Make sure you script things that you really want for your life.
Don't script something that someone else wants for you.
Even if it seems unbelievable, make sure it is something you desire.
A lot of people will encourage you to only choose believable things to script about, but after having the proof in my own life that scripting things that might seem impossible can actually come true, I would not want you to limit yourself.
My belief is, if you desire it, there is a reason why you desire it, and it is because it is supposed to happen.
Why Scripting Works
Scripting works by convincing the brain that your script has already happened because you have created new memories and attached feelings to them. The brain has no way of knowing that this isn't real, and it creates the reality you have scripted.
Scripting is basically a type of visualization. Instead of sitting visualizing what you want by just thinking about something, you are writing down the details as well as thinking about the details.
I find scripting a lot more powerful than simple visualization for the simple reason that it stops my brain from wandering and I am more likely to think about more of the details than I would do if I just allow my mind to wander.
Visualization has been scientifically proven to work, and scripting takes visualization to a whole new level.
I actually have another powerful technique that I use in Dream Business Blueprint called the Genius Mind Creation Ritual that incorporates scripting with some other techniques to give your manifestations even more of a boost. In fact, one of my clients used this technique to manifest 3 extra sales just a couple of days after using the technique.
Scripting FAQs
No doubt you have a lot of questions about scripting, so I'm going to try and answer as many as I can now, but if you have any more, let me know and I'll get back to you with the answers.
How Often Should You Do Scripting?
As often as you like. The more often the better your results will be. I personally do scripting at least once a day for a daily script, an extra day per week on a Sunday as a weekly script and before the last day of the month as a monthly script, and on new year's eve for an annual script.
What Time Of Day Should You Do Scripting?
Whenever you like. As long as you do your script before the time period has begun, it doesn't matter when you do it. Some people like to do their daily scripts first thing in the morning, but I prefer to do mine last thing at night the day before.
How Long Does It Take For Scripting To Work?
This is different for everyone. If it is a life-changing script like my perfect day script it could be a long time. It took about 1-2 months before I saw evidence that things were shifting, then another month to see the proof that my life was about to change, and from that point it took 3 months before we moved location. Then it took a total of 10 months for my parents to move close to us as they had to sell their house. And it will be about a year and a half from the date I wrote the script until we move into our dream house.
If your script is something that doesn't have so many big pieces of the puzzle to shift and rearrange, things could happen much faster. Increased traffic to your videos could happen the very next day.
Next Steps
Now that you have learned how to do scripting, you might be finding it difficult to believe that your scriptings are actually going to come true. Next time, I'm going to help you work on your belief system so you can start to believe that your dreams really can come true for you.
This is what I'm going to be sharing next time so make sure you subscribe to my podcast and my YouTube channel and follow me on Instagram so you don't miss that.
Scripting is step 4 in the process of manifestation. You can get all 10 steps in the Manifesting process by signing up for my FREE Manifest Business Success Challenge if you haven't already.
Join the challenge while it is still free because I am in the process of turning this content into a book.
While you're waiting for the next step in the manifestation process, you can start taking practical action in your business today.
Watch my FREE workshop where I walk you through my complete process of planning the business of your dreams in just 30 days.
This is part of my premium course, Dream Business Blueprint, and I'm only making this workshop free for a limited time because, so grab that while it is still available.
Click here to get my FREE Workshop: How To Plan Your Dream 6-Figure Business In 30 Days.
Until then, go and put your STAMP on the world.
Conclusion
Manifestation is a massive passion of mine, and I have many more posts and videos to help you reach your goals so stick around and see what else I can help you with by checking out the links below.
Related Resources You Will Love
TAKE YOUR MANIFESTATION TO THE NEXT LEVEL
Products
✔️
MANIFEST YOUR PERFECT DAY COURSE
: Manifest the life of your dreams and live your perfect day every single day.
Click here for access.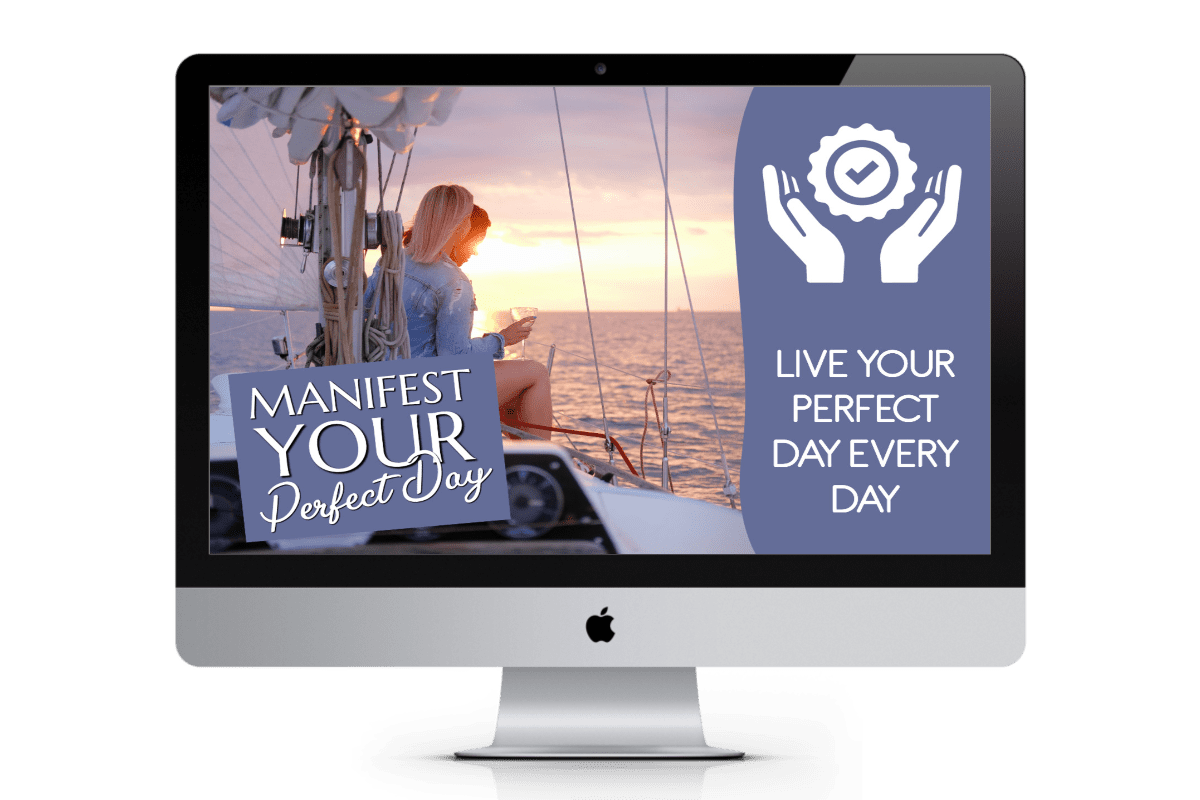 ✔️
BUSINESS MANIFESTATION CLUB
: Manifest a MASSIVE, engaged, and positive FOLLOWING, and MANIFEST the MONEY you desire using never-seen-before manifestation techniques that will transform your results in both your work and your life as a whole.
Get a FREE 7 day trial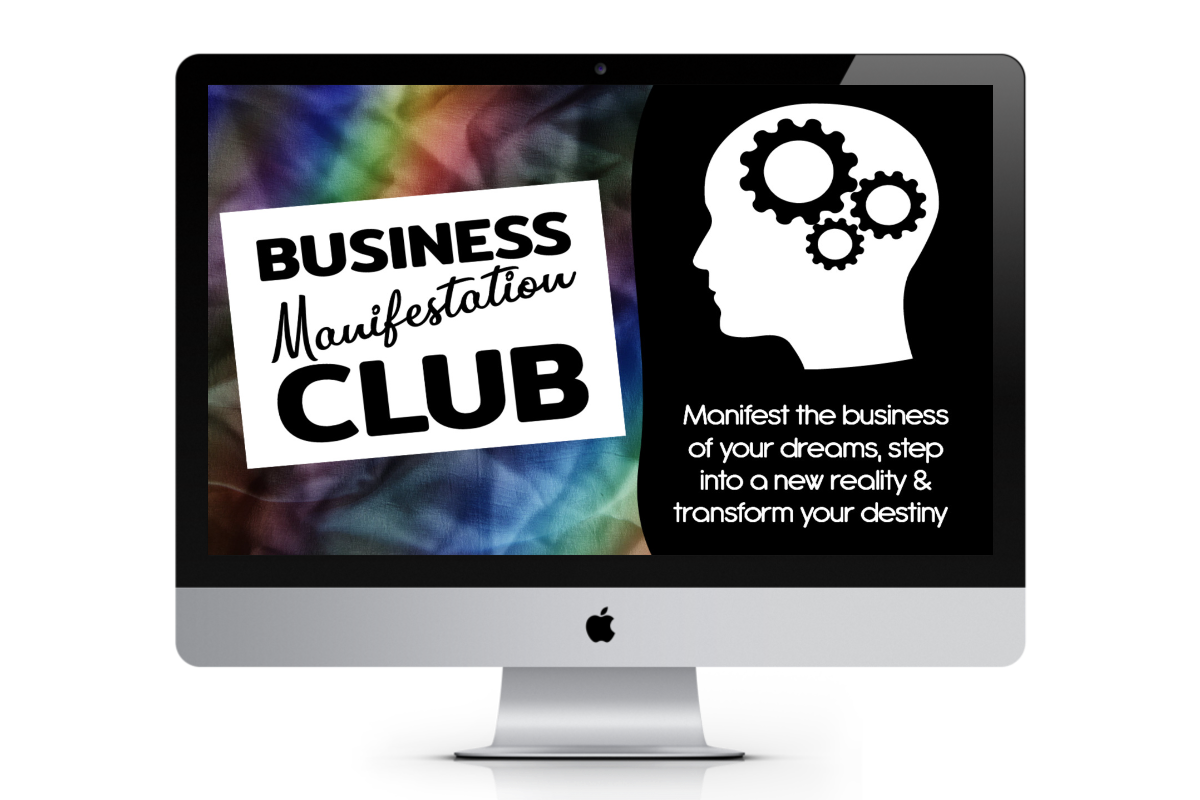 ✔️
DREAM BUSINESS MASTERY
: Get access to ALL of my current and future products. This is my entire system to take you from your current reality to business mastery.
Learn more by clicking here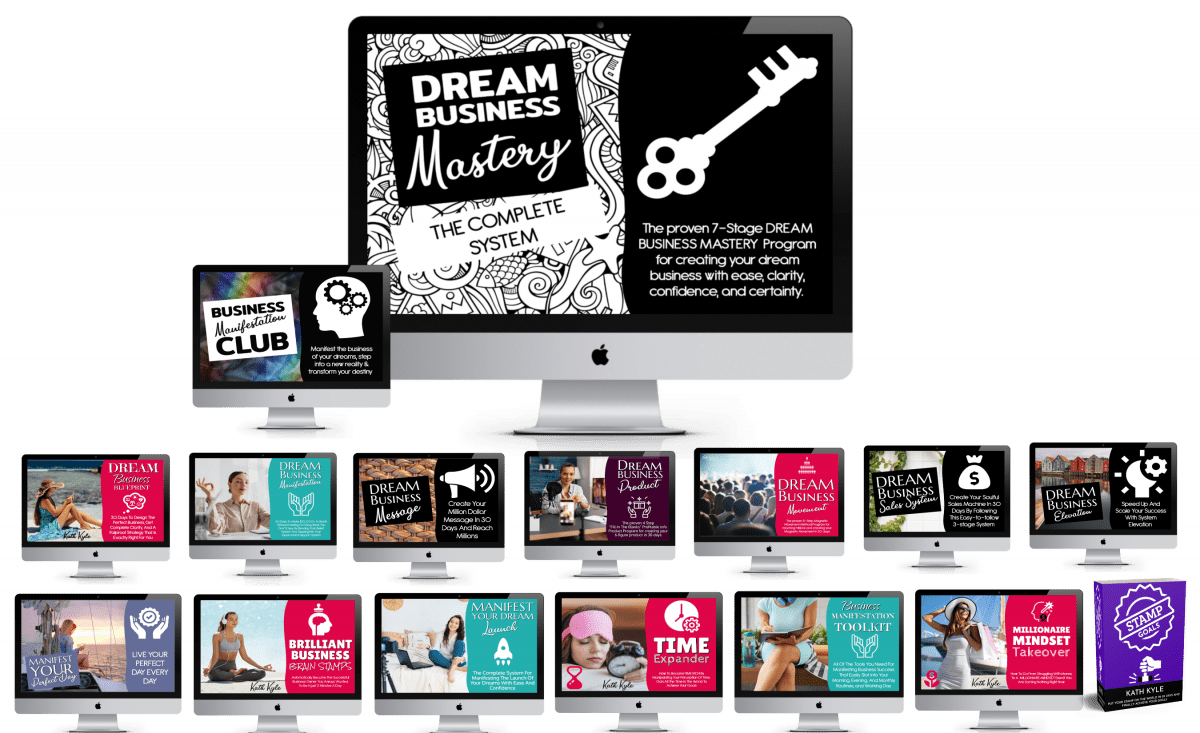 ✔️
STAMP GOALS BOOK
: Put Your STAMP On The World In 30 Days And Finally Achieve Your Goals.
Grab your copy by clicking here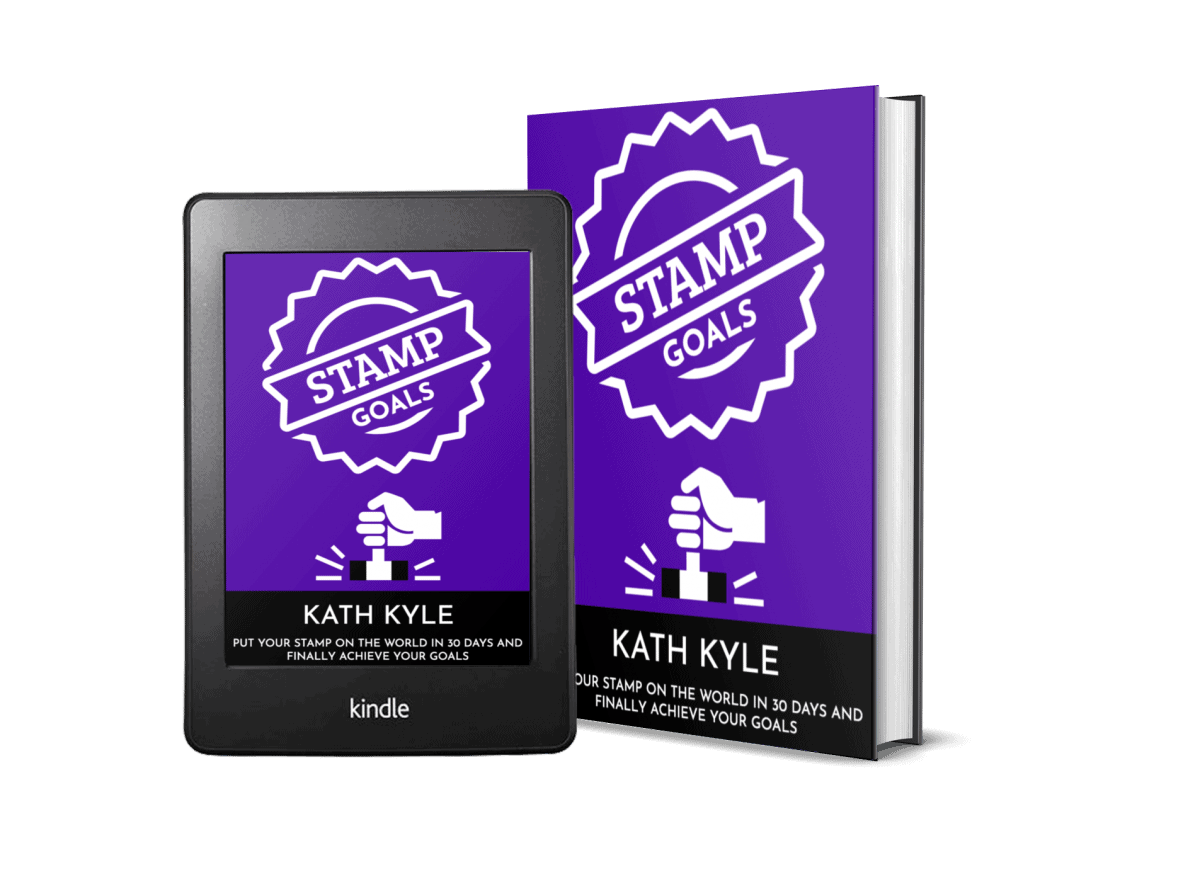 ✔️
ALL PRODUCTS
:
See all of my products and courses by clicking here.
Free Gifts
✔️
MANIFESTING WITH REVERSE MEMORIES GUIDE
: Creating Reverse Memories Is The Best Way To Guarantee Your Desires Will Manifest In Reality.
Click here for FREE access.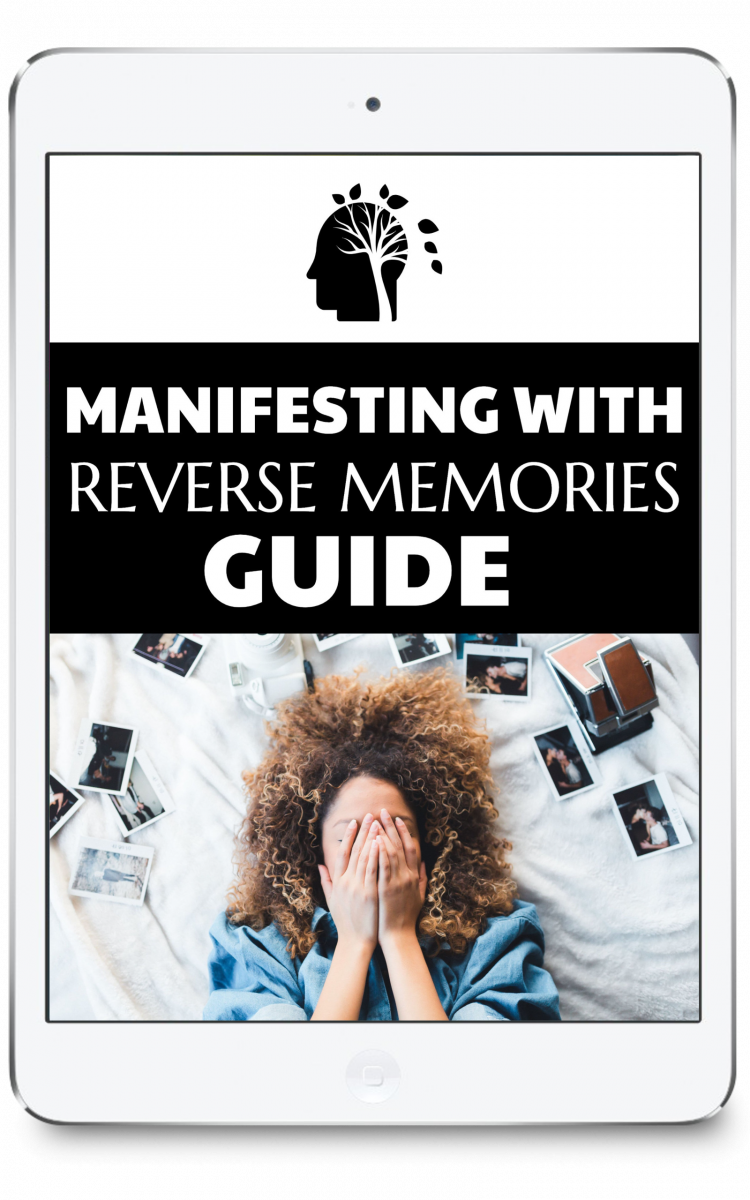 ✔️
10 MINUTE MANIFESTATION MEDITATION
: This powerful 10 minute manifestation meditation will reprogram your subconscious mind and is guaranteed to bring your manifestation into your physical reality.
Click here for FREE access.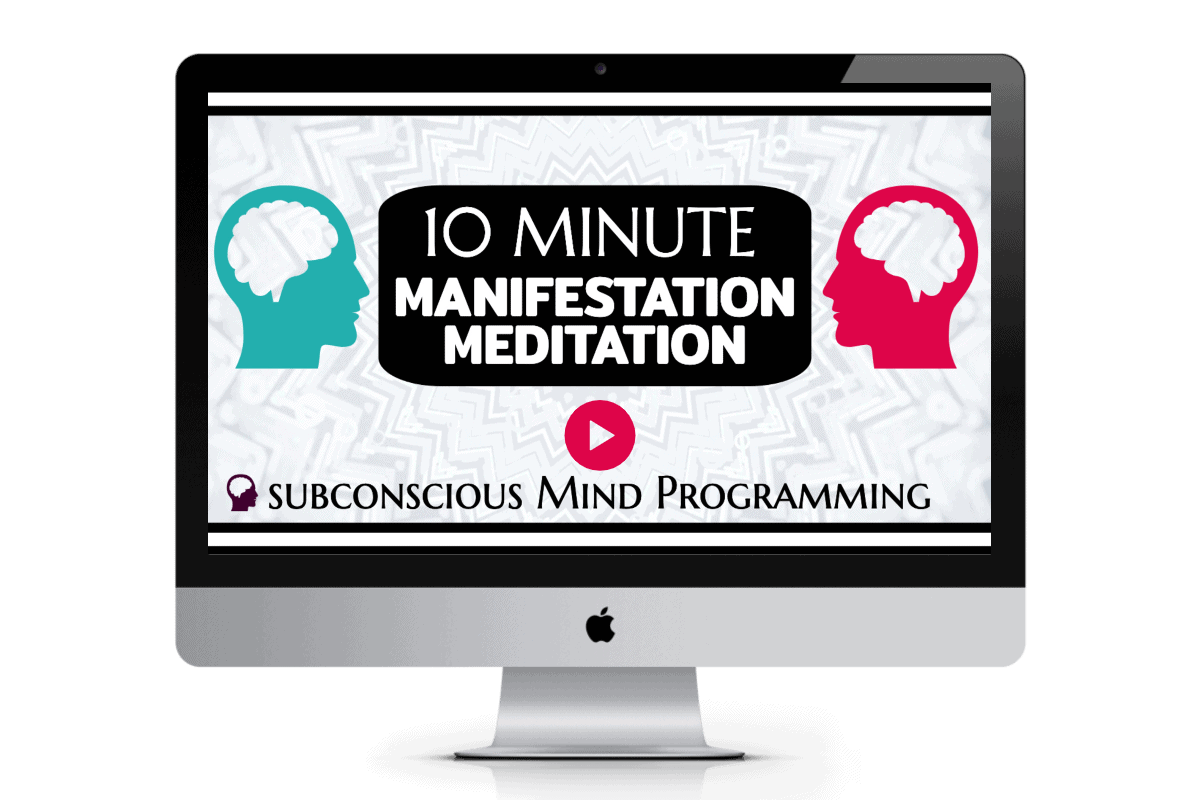 ✔️
MANIFESTATION MILESTONES BOARD PACK
: MANIFEST FAME, FORTUNE, and FOLLOWERS by creating a vision board and achievement board to manifest business milestones.
Click here for FREE access.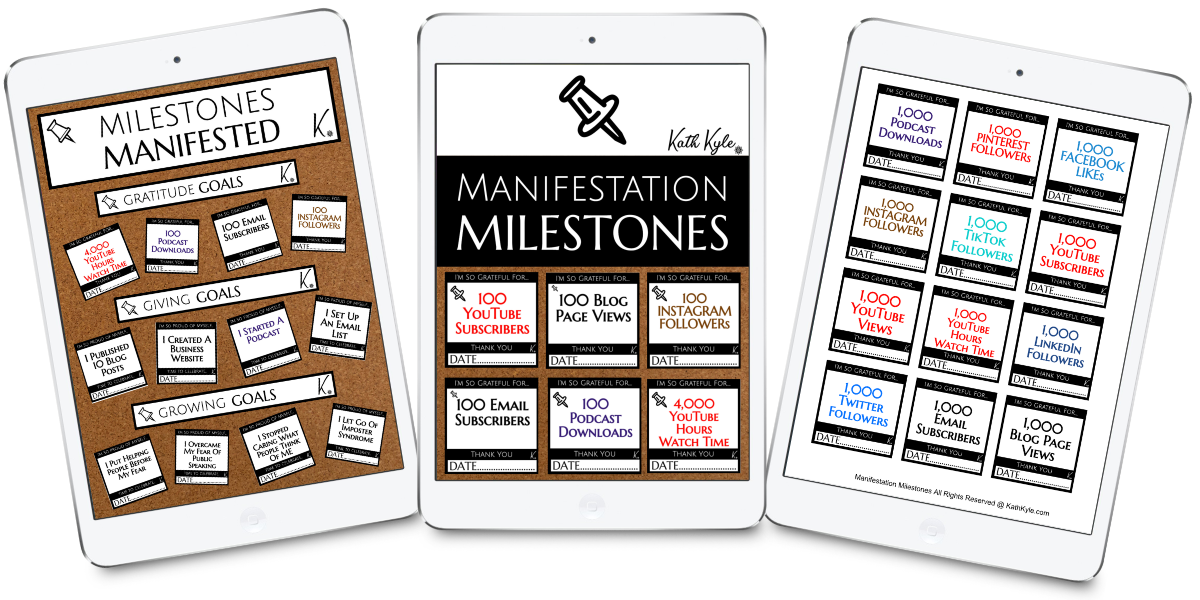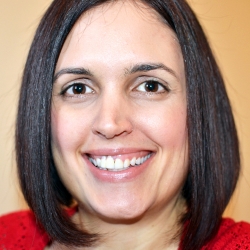 Latest posts by Kath Kyle
(see all)
Please follow and like my content: